One of the great eras of men's tennis was when the players from Sweden dominated the sport and Craig Gabriel rekindled some of those memories with former top ten player Joakim Nystrom.
Four decades ago, a quiet Swede won what was then known as the NSW Open a tournament that traces its roots back to 1885 and was the fifth oldest tournament in the world. The period for tennis in the eighties and early nineties was just the best. It was so different to now. It was a family and part of what help made it that way were the Swedes. They all but ruled tennis.
The one who won in Sydney at a club called White City was Joakim Nystrom. He was in his mid-twenties and his best friends were guys like Mats Wilander, Anders Jarryd, Mikael Pernfors, Henrik Sundstrom, and company. A few weeks away from his 59th birthday, he laughed at being reminded it was that long ago.
"Time travels," he said laughing. "I do remember very well. My first title. I was absolutely not favourite to win the tournament. I had hardly won any matches on grass before, but I happened to beat (Pat) Cash in the quarters, (Robert) Seguso in the semis and Mike Baur in the final. Mostly because I was returning well. 
"The court was a bit harder than a Wimbledon court. It was harder so the ball was bouncing higher and a bit easier to play. Those were good times, very good time but most of all I was a little bit shocked to win my first title on grass because I was more comfortable on clay or hardcourt"
"Jocke", as he is still called today, was in Sydney during the ATP Cup. In these covid times the tennis schedule is still being rejigged around so that tournaments can be staged in the safest possible manner. With that the ATP Cup was played in one city instead of the three cities the original plan called for. 
Nystrom, who works with Dominic Thiem when he is fit, has been working with a young Polish player named Kamil Majchrzak and so was part of the Polish team in Sydney and it was an opportunity to catch up with him after a number of years.
There is a twinkle in his eye as he remembers back to those times in the mid to late eighties. There was an innocence on the tennis tour. Everyone mingled and it was a relaxed and harmonious environment. Everything is so different, not just because of the pandemic but just generally and overall. Players of today would likely marvel at the atmosphere of those times if they were privileged to have experienced it.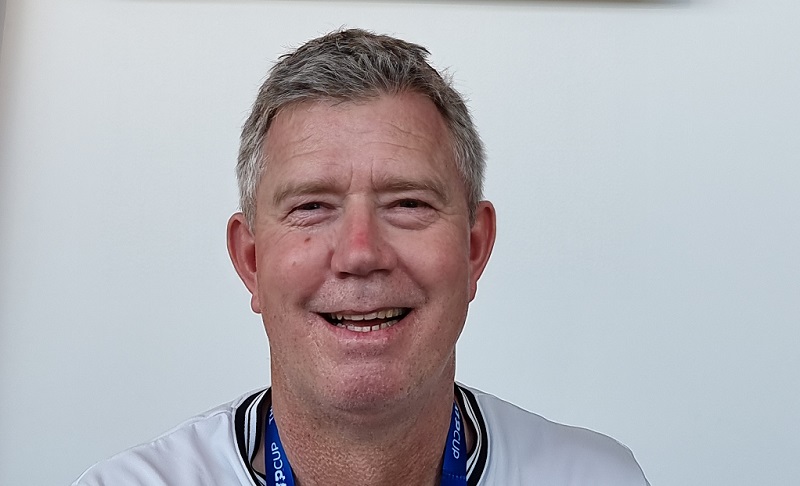 Absolutely any one player would want to beat the daylights out of the next but afterwards it was like a travelling troupe.
The Swedes were just the best during that period. Bjorn Borg had pretty much parted the scene. There was a great level of aloofness about him and that's because when he was on the scene it was just him. When the likes of Nystrom were in their playing prime there was a huge group – Mats Wilander, Anders Jarryd, Mikael Pernfors, Hendrik Sundstrom, Magnus Gustafsson, Jonas Svensson, Jan Gunnarson and then came Stefan Edberg. It was magnificent.
"Of course I miss it. There were so many Swedish guys. We were going out for dinner and all. There was no time for massage or stretching or running, there was no times in the gyms; back then we were playing cards and enjoying ourselves," Nystrom remembered. "Of course, we practiced a lot, we were on the court a lot. I miss my friends from that time even though I have good contact with some of them. 

"It was just amazing that we could be (so good). I think in the eighties we had 15, or 16 or 18 guys in the main draw of the Australian Open. Maybe even more, I can't remember exactly."
As an example, between 1985 and 1989 the breakdown of Swedes in tennis was: 1985: 3 Top 10, 8 Top 100, 1986: 3 Top 10, 12 Top 100, 1987: 2 Top 10, 13 Top 100, 1988: 3 Top 10, 12 Top 100, 1989: 1 Top 10, 10 Top 100
When the Swedes displayed their love of life it seemed to start a tradition of the painted faces of fans attending the Australian Open, from those earlier days at Kooyong to when it transitioned to Melbourne Park and the Rod Laver Arena. The vast majority of the painted face fans were really from the suburbs of Melbourne. It was very funny but then the young Swedish fans started coming out when they realised they could escape the cold and snow.
"Everyone would then go to this Swedish bar in Melbourne and a lot of the younger ones knew, we go to Australia and we party. It was a good time," he said laughing.
When he started on the tour the view was to make a living but then it became about making the top ten. He said: "When Wilander won the French Open at 17, I was beating him in practice, that this was "bull****, I should not be ranked 40. If Mats can win French Open, I gotta be closer to him."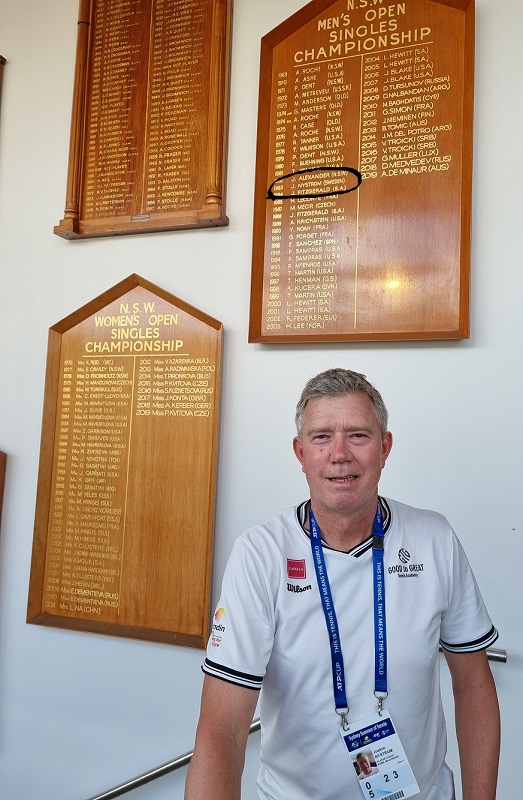 Wilander gave the other Swedes confidence by winning Roland Garros and with them being a close-knit group, unlike Borg being on his own, they fed off one another and gained from their friendships.
Nystrom remains in close touch with Wilander (over the phone when you can get old of him), Magnus Tideman (they work together at the Good to Great Tennis Academy in Stockholm), Pernfors and Jarryd who he plays golf with during the summer in Bastad.
"I may not talk to Mats for two or three years, but we have each other; we roomed together for the first two or three years; these friendships will never go away," Nystrom said. "We're going for a golf trip in Florida, Mats, Pernfors, Tideman and me."
If only the time of the Swedes could come back to tennis.