Gastronomy, voila. Food glorious food. Around the world the tastes and smells of food can be intoxicating from the street stalls and hawker stands of Asia where crickets with chilli are a delicacy to the fine dining restaurants of France and in particular Lyon with its glorious Michelin star restaurants, entice the senses. Escargots and cuisses de grenouilles are gourmet in France but might have others going "aww yuk".
Australia has its own foods as well, from staples for breakfast through to main dishes and desserts. There has been a decades old debate with that small nation to Australia's east called New Zealand about which country actually created the dessert known as pavlova. 
Of course, being an Aussie I have to say Australia. I mean really, New Zealand? They are essentially an unofficial state of Australia.
Australia sees New Zealand as a nation of 65million sheep. The men maybe be men, but the sheep are said to be nervous. Okay they have a reasonably good rugby team, we will give them that, but then you must wonder about how good the All Blacks are when even France has beaten them.
Anyway, all that can be a discussion for another day. This is about food and with the tennis players being in Melbourne for the Australian Open it was an opportunity to ask them about some of the finer aspects of our cuisine. 
There are lamingtons created for Lord Lamington – sponge cakes in smaller squares with jam through the middle, then covered in chocolate and tossed in desiccated coconut.
Or there is the iced vo vo which is a biscuit with dollops of marshmallow and sprinkled with coconut. Ever tried a Tim Tam? Do yourself a favour and go to Carrefour or any supermarket, they should be there.
But Australia is famous for its Vegemite. A black salty spread that is put on toast. Kids grow up on Vegemite, but I do admit it is an acquired taste. World No.1 Ash Barty is an ambassador for it and as the jingle goes "we're happy little vegemites, as bright as bright can be…"
"I love my Vegemite and I think if anyone want to get some Aussie slang, all they have to do is walk past me really," Ash said. "I actually organised a jar of Bartymite (it was a Vegemite promotion) for Jen (American player Jennifer Brady and her doubles partner), so she loved that so she's a converted Vegemite fan, which is always good. Now I just got to get her to try it with avocado as well, on toast and she'll be fine."
And when she was told the German ATP Cup team had started to get into Vegemite, Ash responded with a cheeky smile: "Smart boys."
Aussies travel with it; we can't leave home without it.
Now the obvious one to get into the Aussie food is Serena Williams. She has won the title a gazillion times and her connection to Australia is long and storied. So SW, are you into Aussie food, what about Vegemite?
"My husband is obsessed with Vegemite. I am not. I am Team NO Vegemite. Sorry," she said laughing hard. "What else is Aussie food?"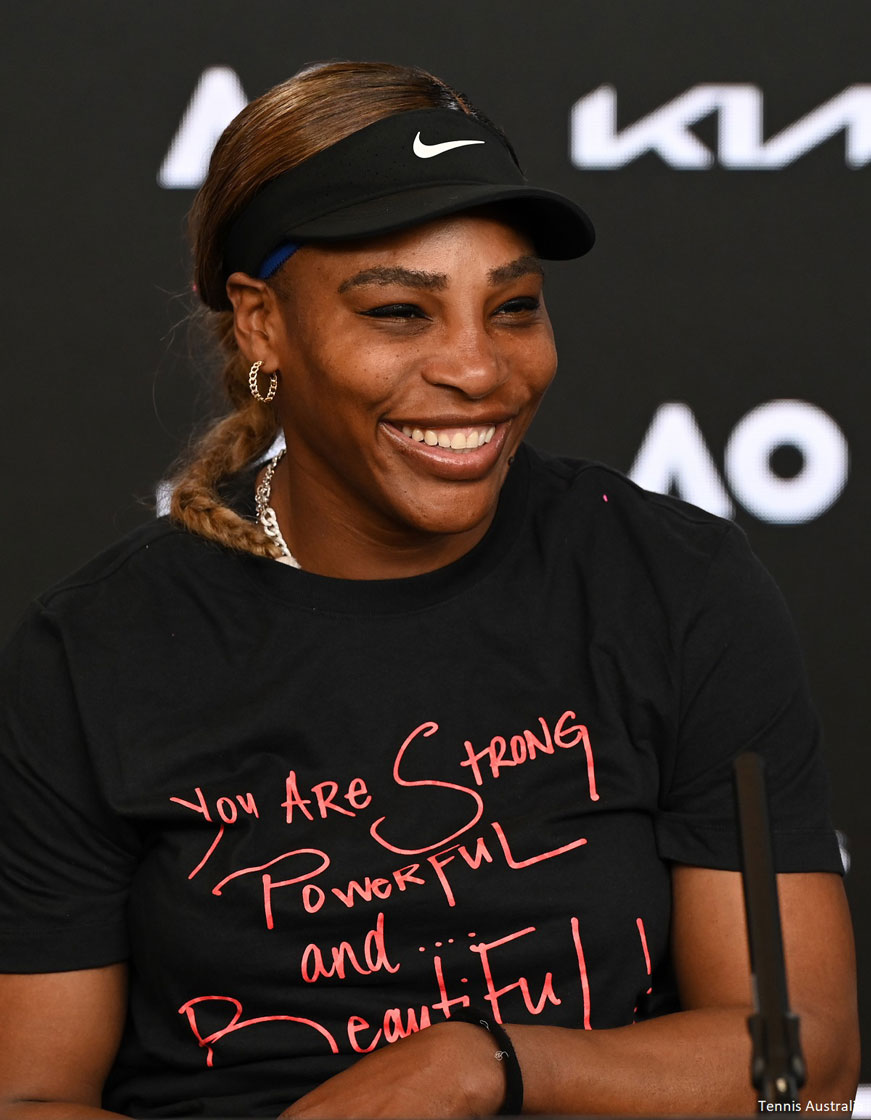 Well, there is kangaroo. Australia is believed to be the only country that eats its coat of arms which has the kangaroo and emu. Kangaroo needs to be cooked rare as it gets very tough when cooked bien joué. 
"Kangaroos? I would never. I could never. I mean those little guys are so cute. No. Yeah, sooo no. I keep it simple. Lots of other things, but not that," Serena added, doubled up laughing. "As for Australian words, well I feel like my accent could be offensive, so I try not to do it."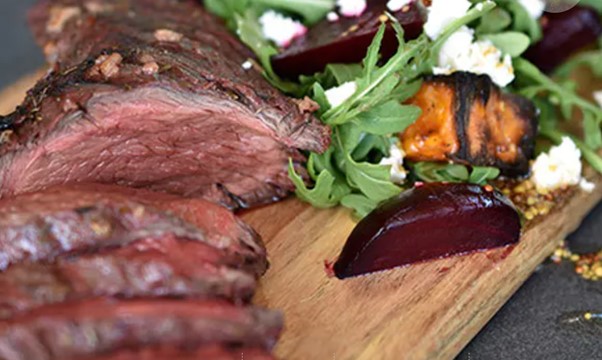 Now Simona Halep is an honorary Aussie. After all her coach Darren Cahill, who has been with her for at least five years, is very Aussie and like Ash Barty he is as Australian as they come. Aussies love to abbreviate names and Simona is "Simo" to all in Australia. 
She has tried kangaroo, about six years ago, she thought it was (reluctantly) "good, but I'm not very open to the new stuff". Her broad smile was not convincing. Still, she has been getting used to the Aussie way.
"The word 'mate' is like a friend, no? He is using it a lot. 'Well done mate', something like that," Halep explained. "I have tried Vegemite but I was not happy with it because I love chocolate so Darren said you have to choose, you cannot combine. The relaxed mode that he has always is good; just have a beer and tomorrow, it's a new day. I have that in mind.

"I always tell Darren when he stays at home with the family and he comes back in our team, he's talking too fast and he has to slow down."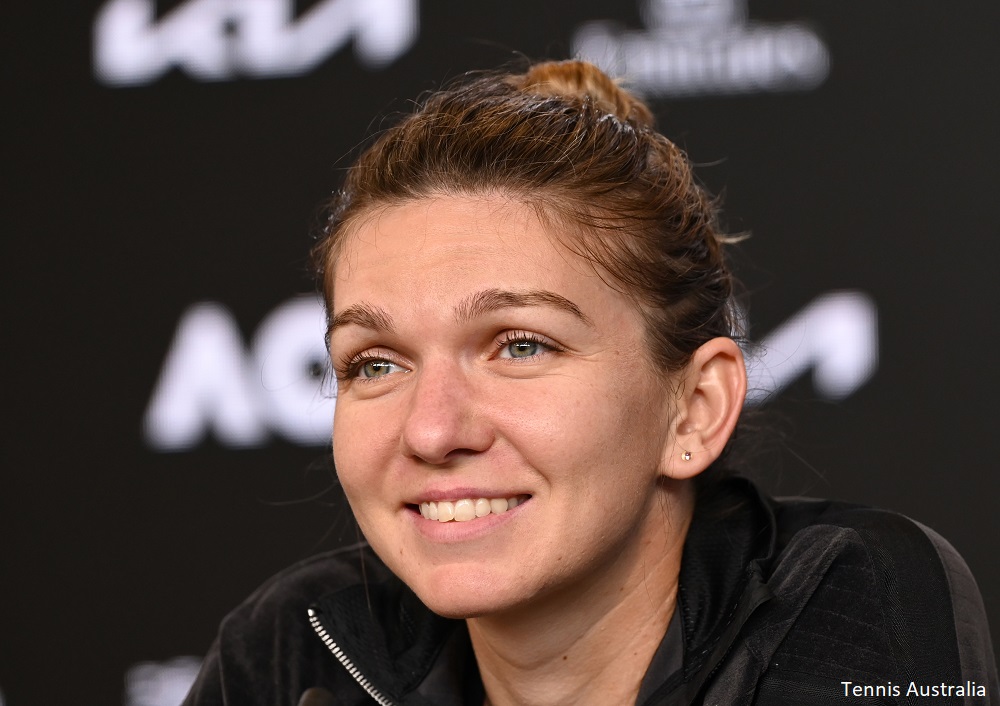 Ahh and then with some the conversation gets lost in translation just like Bill Murray's perplexed character sitting on the hotel bed in Tokyo.
So, Sofia Kenin you are the defending Australian Open champion, have you tried Australian foods like kangaroo or Vegemite?
"No, no I haven't, no," she exclaimed with a perplexed look. "No that's kind of not in my mind. I'm kind of trying to focus here and play. I'm just going to not say anything or else I'm going to lose and then get mad. So, tennis."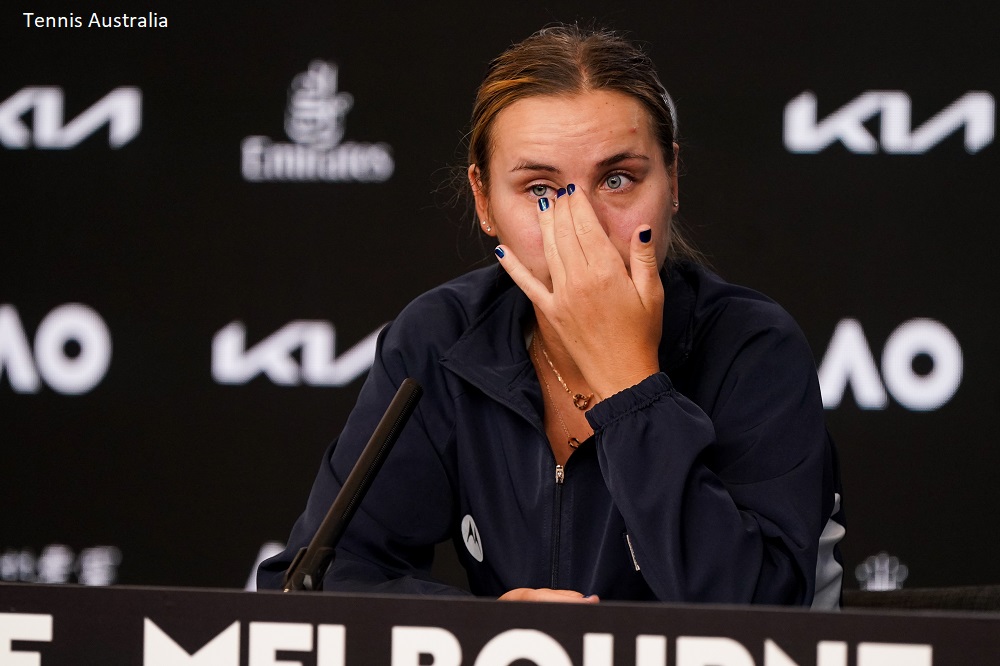 I guess with an exit in the second round, the earliest a women's defending champion had lost at the Australian Open since 2003, she probably should have had her Vegemite.
 
More information about
Players
Tournament