He is a tour leader now and at the age of 23 Andrey Rublev has had and is continuing to have the best season of his career. The Russian won the title in Vienna for the first time, but it has given him his fifth title of 2020 (seventh of his career) putting him ahead of the rest. The win was Rublev's 39th match win for the abridged season so far and that sees him tied with Novak Djokovic.
Rublev defeated lucky loser Lorenzo Sonego 6-4, 6-4.
The Italian himself had a great time in Vienna not only did he reach the final of a 500 level event but he scored the biggest win of his life earlier in the tournament when he crushed Djokovic 6-2, 6-1.
For Rublev the title had further significance on two fronts. It has allowed him to secure a place for the first time in the ATP Finals, the season-ending championship still expected to be staged at the O2 in London, which marks the events 50th anniversary before moving to Turin next year, and pretty cool for his grandmother.
"This tournament is really special for me because my grandma was also Austrian, so I have Austrian blood, (so) it's a really special title for me," Rublev said. "I'm happy. I'm happy that I won the title here. I'm happy that I will compete in London for the first time. I'm really looking forward (to that). 

"There are still so many things I need to improve and it's going to be a good challenge for me to see what exactly I need to improve to be at that level, to be able to compete against the top eight players."
Outstandingly Rublev did not get his serve broken the whole tournament – the last time that happened at an event was in July 2019 with Alex de Minaur in Atlanta and this was the  second time this year Rublev earned the title without losing a set, the previous occasion was in Doha in the first week of the season before COVID-19 took hold. On top of all that Rublev has won 19 of his last 20 matches.
"It was not so easy because Rublev has confidence; this is his fifth final in one year. This is amazing. For me, it's only the first," Sonego said. "I think his mentality is most impressive. It's really hard to play against him. He plays all the points, and he wants to win every match. He's so strong; he serves so good and it's impossible to break him. He returns so good. Those are two very important things."
This could be a good launch pad for Sonego who reaches a new career high of 32. He hails from Turin and as we know from next year the year-end championships will be there.
While Andrey Rublev claimed his fifth title of the year, Australian John Millman has won his first career tour level title.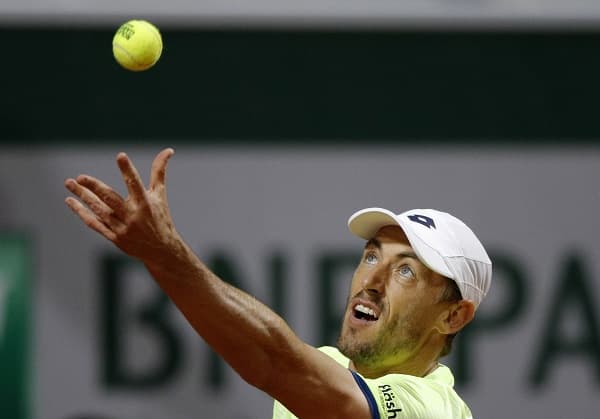 He also became the first Aussie to win a singles title in 2020. Millman defeated Adrian Mannarino 7-5, 6-1 to claim the Astana Open in Kazakhstan capital of Nur-Sultan (formerly Astana).
Millman, who moves up to 38 which is just five spots shy off his career best, is a gritty player and never gives up till the last point is played and that showed when he saved two matches points against Tommy Paul in the quarterfinals.
"I am so relieved. I am happy. It has been third time lucky for me. That was my third final and I am just thrilled," he said. "There are a lot of people back home that have put in a lot of hard work and I am just glad that I can be the accumulation of that work.

"I have really enjoyed the conditions here and the hospitality that the Kazakhstan Tennis Federation has shown. It has really motivated me to extend my stay and make the most of this experience. I am glad that I won it. It would have played on my mind if I hadn't, but it is always tough when you play against Adrian Mannarino."
More information about
Players
Tournaments