Caro Wozniacki was one of the most popular champions before she retired, got married and had children. The Dane is back in tennis and it's great for the sport. Craig Gabriel writes of her return.
She was most definitely one of the stories of the US Open just like Elina Svitolina was a highlight at Roland Garros and Wimbledon. Caroline Wozniacki however had a way longer spell away from the world's tennis courts and had the great pleasure of becoming a parent twice, the last time in October 2022, same as Svitolina whose baby was also born then.
"Honestly, I didn't play for a very long time; I didn't even touch my racquets," Wozniacki said having not played a major since the 2020 Australian Open. "I didn't know where they were. I didn't miss it. I played since I was obviously very, very young. It's been part of my life and my lifestyle for so long. I needed a break. Obviously, I had two kids in between.
"I started just missing the cardio aspect. I'll always love the game, no matter if I'm 33 or if I'm going to be 80. I'll always appreciate the game and everything that it's given me. I hope I'm always going to be fit enough that if I want to go out there and play some balls, hit some balls, play some doubles or whatever, that would be a possibility with my friends.
"It just happened to be that I felt like I was hitting the ball extremely well, that I still am young enough to give it another shot. You only live once, so why not? I'm very excited to have this opportunity and to play again and play at the highest level. I think we'll always be competitors deep down, whether that's tennis or something else.
"When you look at yourself and you feel like you still have a chance to do something really cool and really good, then you got to take the chance. You never know if you don't try it."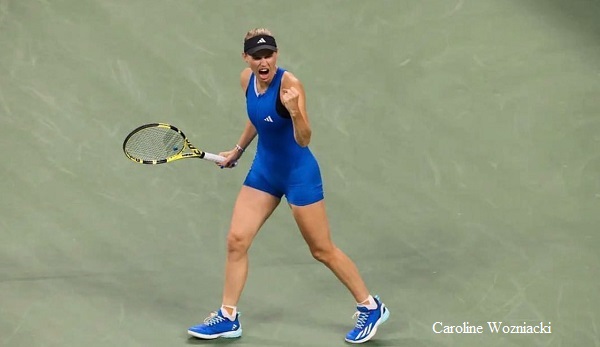 She said she spoke to Serena Williams when considering returning and Serena provided her with plenty of support, but Wozniacki also realised that comparing herself to the likes of Williams or Svitolina or Vika Azarenka or any of the other mums on the tour and there are a few, is different and each chooses their own path.
"I'm just proud that we are quite a few mums on tour that have paved the way for the future generations (showing) it's possible to take a break, have a family, then come back. The women have shown that you can still play at a very, very high level," Wozniacki said.
She says the fun for her is having a her two-year-old daughter Olivia asking for tennis balls because she wants to play tennis like her mum. Certainly, the biggest change for her and any of the mothers is that they can't be as "selfish" as they were when they were single and without any dependencies. Now the logistics are so different. It's like assembling an army when going on tour. Plus, Caroline must deal with rheumatoid arthritis which she will have the rest of her life.
As big an exercise as it is to put things together for a trip, she still says the joy of having the family together cannot be beaten. 
With Wozniacki as it is with the other women who have made comebacks, the competitive drive and spirit is what gets them back. She believes she has much more to give. She is older and there is a clearer pathway for herself and she is not stressed anymore.
"I love playing tennis, I love to play the game, I'm very passionate about it and I want to be the best I possibly can be," Caro said. "I also feel there is some sort of calmness that comes from the perspective of being a mum. Having been away from the game for a while that I think you can't rally replicate unless you've been through kind of the whole process of starting off really young, working your way through, then obviously coming back and knowing exactly what you need to do to get back to a very, very, very high level."
She has played a couple of events before the US Open but getting to the fourth round was certainly impressive with Petra Kvitova being one of her victims along the way. She fell to Coco Gauff but not before taking one of the best half dozen players in the world to three sets.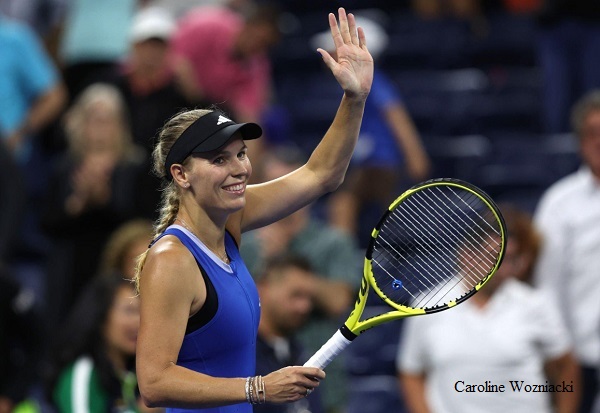 She started the US Open ranked in the 620's and with the live rankings took that to 242. Gauff suggested if she keeps playing like she has, it would not be a surprise ton see her seeded at the Australian Open in January.
"I guess I always had the belief in myself. It takes a little time just to get back into the match rhythm. I was practicing really well. I felt like I had a great rhythm. I was working on my fitness to get back into good shape," she said.
"Obviously, day by day I feel like I'm getting a little bit better. Would I have been surprised had I lost in the first round? No. Would I be surprised if I keep winning? Also no. I think it was just kind of a go out there, give it your best, fight your heart out. If I play my best tennis, I know I'm tough to beat. Someone really has to play well."
Caroline has now reach the last 16 at the US Open across three different decades and has done it as a teenager, a top player and now as a mum.
"Oh, that makes me feel a little old," she said flashing that smile she was so well known for. "I think that's pretty cool. I think if you'd asked me as a kid growing up and said that I would have done this, I would have said, No way. To have the longevity, to be able to come back after having children, also to get far into the US Open so young, it's just something I'm very proud of and something that I don't take for granted.
"I think when you're young, you always look into the future. You have hopes and dreams for what your career is going to look like.
"For me, coming back now, I don't know how long I'm going to play. I get that question all the time. Am I going to play one year? Am I going to play five years? I have no idea. All I know right now is that I'm really enjoying this moment. To be able to play on these big courts in front of a big crowd, it's something very special and something that I will never take for granted, something I'll always appreciate."