American Frances Tiafoe is now finding his feet on the tennis tour and has started to realise the potential in his game writes Craig Gabriel
Sometimes it takes a little while for a tennis player to get a grasp of what they are capable of. It is fine for others to suggest they are good and have the potential to go far but that could also have a detrimental effect in that a player might just believe the publicity they have been showered with. 
They could also want to be part of, for want of another expression, the in-crowd; to be liked by colleagues. In other words, maybe not give as much as they should to get ahead.
But, not till a player sees it for themselves and realises what is possible does the message necessarily sink in. Frances Tiafoe could be viewed as being in such a situation. There was no privileged upbringing and then coming into contact with people of notoriety like fellow players made him a follower rather than his own man.
That has now changed and Tiafoe has taken ownership of his career and it is exciting for tennis because here is someone with a big personality that the sport will benefit from.
"I'm a guy who came from very humble beginnings. I came on the scene, I was 18 years old, 19 years old, in top 100. Guys thinking I'm gonna be the guy to do it, X, Y, and Z, American hope, blah, blah, blah. It was tough. I don't think I was really ready for it," Tiafoe explained.
"You know, I was, you know, a young guy having money, I was enjoying my life, you know, outside activities and stuff like that. Now I just honed it in.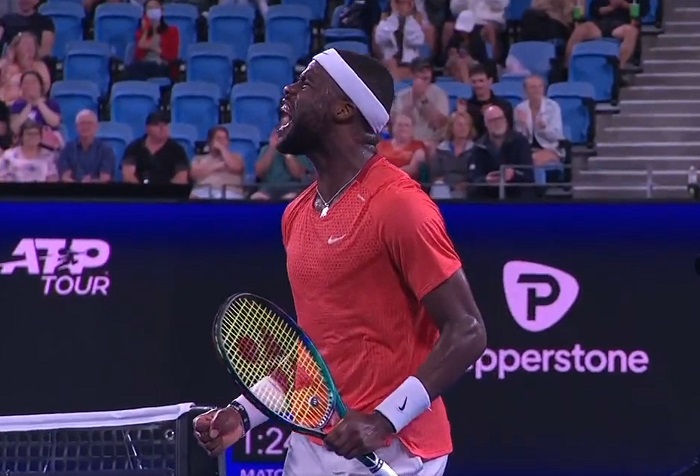 "I think the main thing was, these guys ahead of me, seeing guys I grew up with, playing juniors with Andrey (Rublev), (Alexander) Zverev, (Stefanos) Tsitsipas, am I just gonna let these guys take all the money out here for years to come? Because, I mean, I played these guys and beat them on the odd occasion, but I just wasn't doing these kind of things and winning consistent matches. I was like, all right, I mean, something's gotta give here.
"And I love this game too much to not figure it out. Yeah, hiring (ex-player) Wayne (Ferreira), he's getting a tight team around me. Just holding myself accountable and just having that curiosity of how good I can be at this game.

"I got a, you know, gift from the man above and I just want to see what I can do with this game. I owe it a lot."
While many might feel his turnaround began at the US Open last year where he beat Rafa Nadal (LeBron James Tweeted him his congratulations after that match) en route to a place in the semi-finals, he cites his run in Vienna in 2021 as the on-switch. That week was where he beat a "lot of quality guys" and he realised that he could match it with the best. Frances Tiafoe was now "locked in".
Tiafoe is the son of immigrants from Sierra Leone. It is not that he was from the wrong side of the tracks, but he was certainly from an under privileged background. He and his twin brother were born in Maryland. His parents escaped the civil war in Sierra Leone – his father arrived in the USA in 1993 and three years later was joined by his mother. His father worked as a labourer at a tennis complex and later hired as the on-site custodian and given a spare office to live in at the centre. 
He started playing at the age of four and before his 16th birthday he won the Orange Bowl and later the Easter Bowl.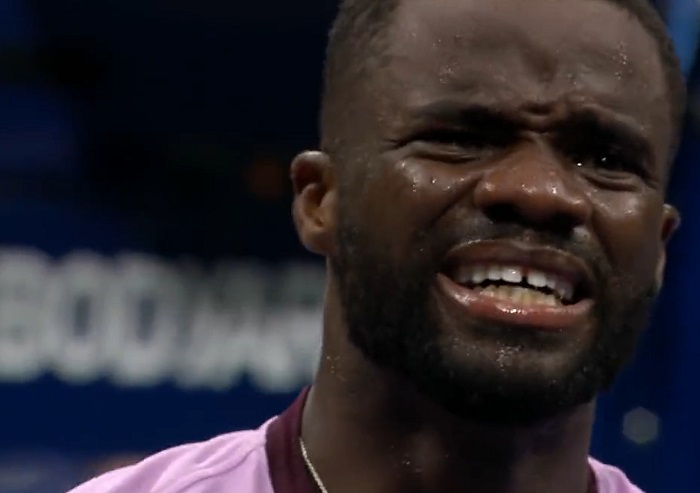 He watches other sports and learns – basketball has him fascinated and in love and the stars of that sport provide him with lessons with the biggest being if you are going to do something then give it your all and do it properly. His parents telling him such is a case of "meh" for Tiafoe. Hearing it from hoops stars resonates because they are proof. Like mentioned before, it is down to the individual to realise and take stock and things begin to change.
"I think everyone being great at something has the same mindset no matter what you are, if you're a painter or whatever you are. There's a certain level of focus and commitment to whatever your craft is," Tiafoe said.

"It's not a cliche thing, it's the same message, that anyone who is great, obviously, doing your business each and every day, the sacrifice you have to make for it. It's funny, your parents tell you the same s**t all the time, but when you hear it from Steph Curry or you hear it from LeBron, it's a little different. I'm sorry. Sorry, mom. Sorry, dad. It's a little different hearing it from them. When they tell me that, yeah, I think it's time to make some sacrifice.

"It's just interesting how, like, you know there is no secret sauce. You've just got to get in there and do the unseen hours. What you do in the dark will come to the light."
And being an African American, Frances Tiafoe can be that light for so many and set the example just like those basketballers are to him. The drive he is showing may also lead him to his ultimate goal.
"Win a Grand Slam. Be No. 1 in the world, great, but if I can walk away from the game, and I have won a Slam, I will sleep totally well at night. No one's gonna tell me s**t. I'm gonna be, 'Oh, I'm a Grand Slam champion.' I will be pumped, preferably US Open. Yeah, that's to go. I think that's the one thing I want to actually win, a Grand Slam," he said.