Serena Williams recently made an announcement in her way. It was in Vogue and it was not about "retirement, but "evolution" and "transition". We Are Tennis' Craig Gabriel worked for Serena for many years.
Her announcement in Vogue magazine was a different way of doing things but then being different and doing things her way has made Serena Williams stand out from the crowd. Her announcement declaring her career match point had arrived was inevitable, but even Serena could not have envisaged going out of tennis the way things developed the last few weeks.
It has a been an emotional time for one of the immortals of professional tennis. How long this decision has been in the research and development stage is unknown but it could have started at the 2021 Australian Open when she lost to Naomi Osaka.
Serena paused as she left Rod Laver Arena and took a look around. Her wave was almost like a farewell wave. Not long after she left her post-match media conference in tears. Realisation, maybe, at that time the net was being wound down.
Since June 2021 when she retired injured in her first match at Wimbledon, Williams has played singles at three tournaments – Wimbledon where she lost first round again, Toronto where she lost second round after winning her first match, and Cincinnati where she lost 6-4, 6-0 to Emma Raducanu. It was the first 6-0 set she'd lost since 2018 when Johanna Konta beat her 6-1, 6-0 in San Jose.
"I think we all need to just honour Serena and her amazing career," Raducanu said. "Everything she's achieved is so inspirational and it was a true honour to share the court with her."
While the last year has been difficult on her physically, at the same time not playing competitive, professional singles tennis gave her the opportunity to concentrate on matters away from tennis.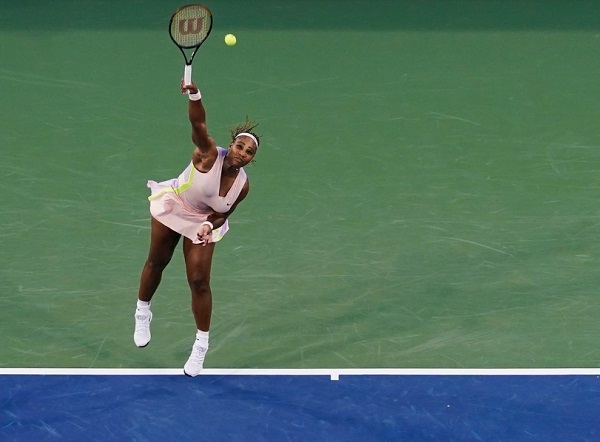 Absolutely, the decision to hang up her racquets was far from easy. She still cherishes the thrill of striking a blistering ace or rifling a forehand, but Serena also enjoys the art of a business deal just as much.
At Wimbledon I asked her how much more she enjoyed all the off-court aspects of her life; having not played she was able to delve into her other ventures a lot more. She has a company "Serena Ventures" that is growing, she mixes it will many of the stratospheric names in show business, for example Beyonce is one of her closest friends, she has shareholdings in football teams, she's been involved in the MetGala and produced an Oscar nominated film, "King Richard".
"It's been totally different, honestly," Serena said. "A part of me feels like that is a little bit more of my life now than tournaments. When you have a venture company, you do have to go all in. It definitely takes literally all my extra time. And it's fun; I absolutely love what I do. I love investing in companies."
Serena Williams does nothing in half measures. It's all or nothing. It is part of her DNA and it highlights the inner drive she has to be the best at whatever she does. 
I saw that firsthand when for over a decade I worked for Serena providing all the content for her website. To quote Judi Dench as Queen Elizabeth in "Shakespeare in Love", "by God (she) knows what it's like to be a woman in a man's world". It was a point that was so clear in her self-penned Vogue feature about her announcement.
"Believe me, I never wanted to have to choose between tennis and a family," she wrote. "I don't think it's fair. If I were a guy, I wouldn't be writing this because I'd be out there playing and winning while my wife was doing the physical labour of expanding our family. Maybe I'd be more of a Tom Brady if I had the opportunity."
She has made it very clear that she is torn by this decision; torn between expanding her family as daughter Olympia wants to be a "big sister" to a sister and playing tennis despite her approaching 41st birthday, and her business interests.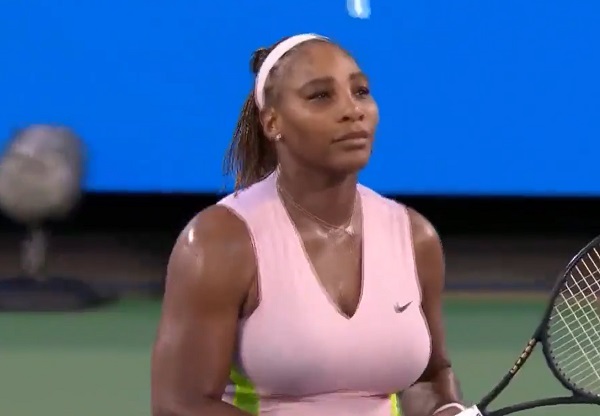 The "R" word can easily be used in this situation but in essence she is not retiring. The two words she prefers to use are "transition" and "evolution".  She is simply moving to another phase of her life, it's not as if she is riding off into the sunset. For Serena there is no happiness in the matter and having worked for her I would know that to be true. You can feel how awkward and emotional it all is.
"I hate that I have to be at this crossroads," she wrote in Vogue.
What she achieved in tennis is truly remarkable. She proved people wrong time and again and she loved that every single time. She was driven by negativity directed at her and she did it her way and she will continue to do it her way. There is not likely to be another tennis player like her, in fact you wonder if there will be another female athlete like her.
She never wanted to be considered the greatest female athletes in the world, she wanted to be considered one of the greatest athletes … period. She should probably be considered alongside the likes of Tom Brady, Usain Bolt, Michael Jordan, etc because not only did she reach the summit, she and her family did it without favours being handed out.
It will be a loss for tennis to not have her around after this year but with her not playing for a year, it provided an opportunity to slowly get used to the absence of her presence. Serena Williams was great to work for. Like any human being you knew the times when to give her space and not pester her but besides those moments Serena was always very kind. She was interested in what you were doing and happy to accept suggestions. 
The tough exterior most would see of Serena Williams on a tennis court, is opposite to what she actually is.
We wait to see what New York and the US Open holds.