We have had a look back on tennis in 2015, now let's have a quick look ahead to 2016.
A new year is upon us. The 2015 tennis season was pretty fascinating. Novak Djokovic was a whisker from winning the calendar year Grand Slam while Serena Williams was two whiskers away from achieving the same incredible feat.
Then there was the breakthrough of tennis's breath of fresh air Garbine Muguruza, there were some controversies on court and for a change not much off court.
Andy Murray led Great Britain to a historic Davis Cup by BNP Paribas victory while Rafa Nadal and Venus Williams turned their situations around and then there was the women's upset of the year at the US Open when Roberta Vinci beat Serena Williams and Flavia Pennetta went on to score one of the most refreshing results of recent years … winning the US Open.
So what's in store for 2016? Allow me to gaze into the crystal ball or try and drum up a few warlock potions to determine what is at stake. Consultation with Nostradamus is obviously a must and the inclusion of Rita-Mae Brown as part of that consultative process can only be of assistance. Well, being a medium look how she helped Molly in "Ghost".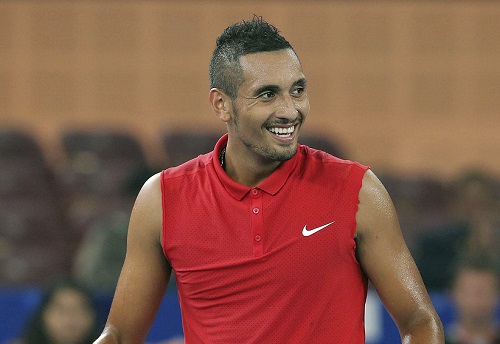 Novak Djokovic and Serena Williams would be expected to lead the pack again in 2016 but there could be a few more hiccups along the way. The gap between No.1 and the rest on the women's side could narrow a bit but Serena will tie Steffi Graf with the number of majors while on the men's side no one will challenge the Serb for the top sport – he is way too far in front.
Generally on the men's side the status quo should remain among the top five guys. It won't be till 2017 that Djokovic's position at the top will be really challenged with the obvious challenger being Andy Murray. Maybe the concern in the top ten could be Kei Nishikori with a couple of periods where he drops out of the top ten. He has to ward off the injuries which he is so susceptible to.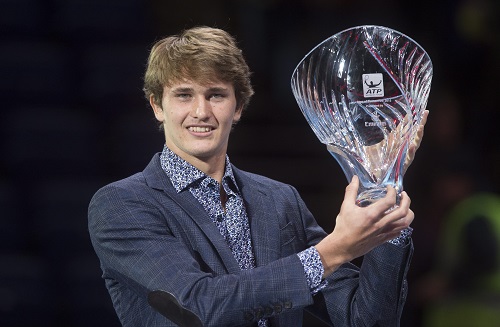 Everyone wants Grigor Dimitrov to do well. He has the looks, the personality and a lovely game to watch. 2015 was a rough year for him but in 2016 he will start to turn things around although there will be bumpy moments.
It is an Olympic year and there could be some surprises on the podium in Rio. Murray and Serena are the defending gold medallists but neither might be wearing the colour while Roger Federer's gold will be in the mixed with Martina Hingis.
In 2016 the teenage crop in the men's game should make some inroads; the likes of Borna Coric, Alexander Zverev, Hyeon Chung and Thanasi Kokkinakis are expected to achieve top 30 status.
Now, being an Australian I am showing some bias here but I also have genuine belief that Bernard Tomic and Nick Kyrgios will have breakout years. They will really shine on the court and it will be exciting to witness while Australia under the new captaincy of Lleyton Hewitt will be in the final of the Davis Cup by BNP Paribas.
On the women's side, there is not expected to be much on-court joy for Genie Bouchard and there could be a dip for Simona Halep but Maria Sharapova will be in the right place at the right time. As for Muguruza, well she may feel the weight of expectation initially but she will settle down and win something big.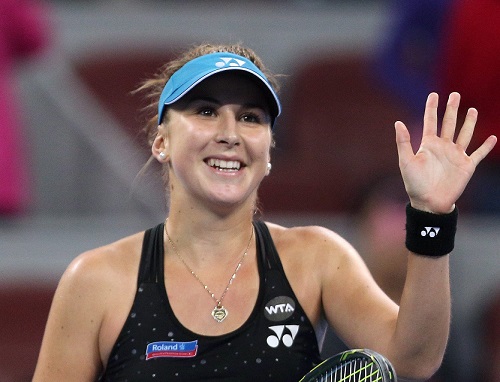 Names to really follow on the women's side are Belinda Bencic and Daria Gavrilova, if she remains fully fit. They are exciting prospects and have already scored some big scalps. 2016 should be a breakthrough year for both of them – Bencic should crack top ten and Gavrilova should push top 20.
Above all, irrespective of who wins and loses, in 2016 tennis will not be short of stories and excitement.