This day after day by We Are Tennis by BNP Paribas looks back on a week marked by Novak Djokovic saying yes to the US Open and an other yes pronounced by a Norwegian woman and a Swedish man.
Monday, August 10th
Ten days. The Frenchman who bought a winning lottery ticket on May 22nd, only has ten more days left to collect the million euros he is entitled to receive, after he found the winning combination of numbers. Like a few rare lucky people before him. Two weeks. There are only two weeks left for the players to get ready for the US Open, which Svetlana Kuznetsova has decided to skip. Like many others before her.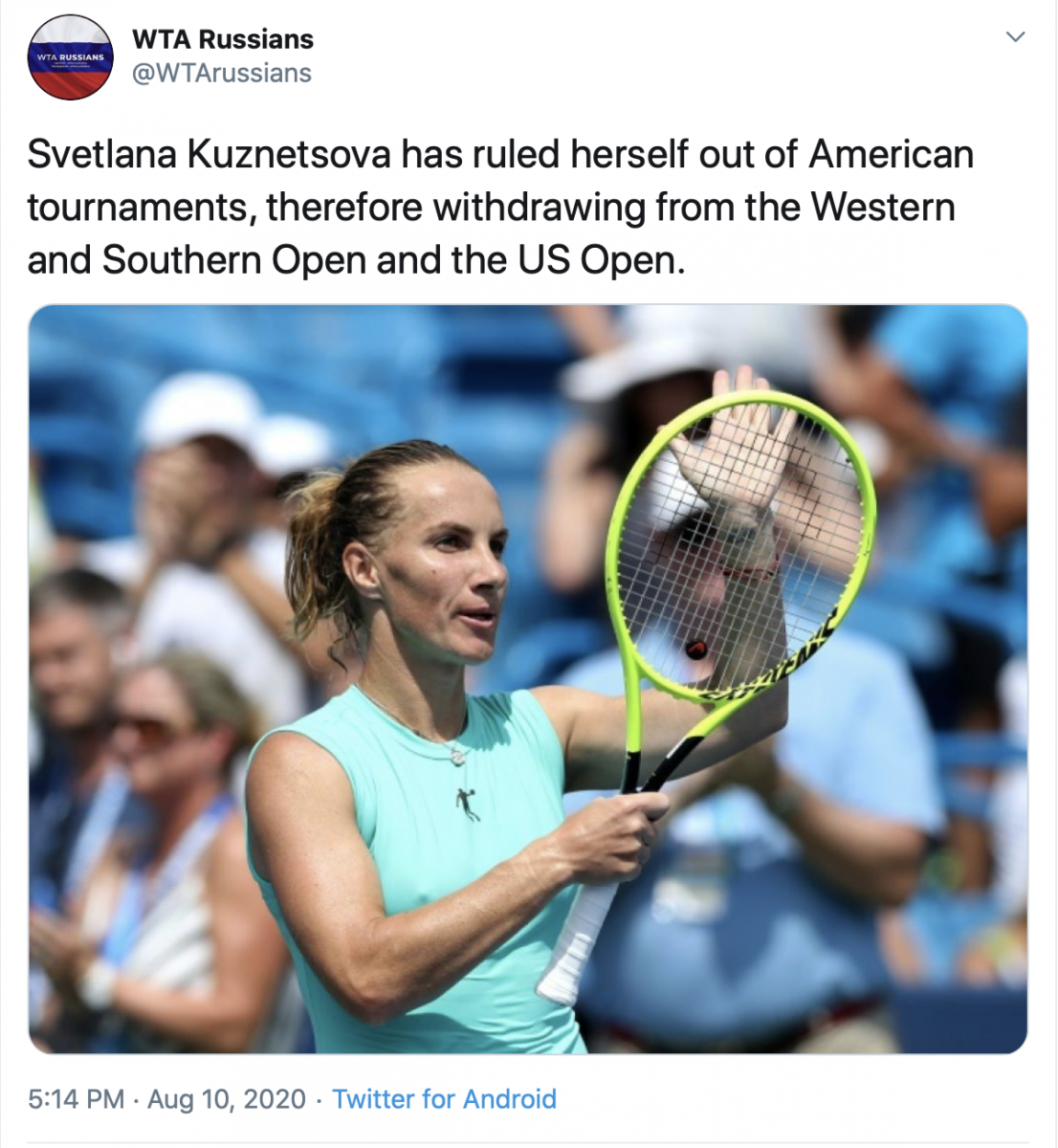 Tuesday, August 11th
A heart which bounces as much as a small yellow ball. During her match against Marie Bouzkova at the Lexington Open, Johanna Konta seemed to be taking her pulse frequently and looked like she was having palpitations. Enough to get worried? « My cardiac rhythm rises for no reason, I didn't feel tired. However, I had no energy left, answered the Brit. We don't know why this happens, it occurs in both stressful and non-stressful situations. When it happens, I can't normally function during the first few seconds. » Which doesn't stop her from playing tennis. A mental strength that we also found in this couple, who just got married… on the border separating two countries. In these strange times marked by the health crisis and travel restrictions, the Norwegian Heidi Caroline Nystrom and the Swede Willy Lysell didn't really have a choice: they exchanged their vows standing in their own country, but still together. Love is mad.
Wednesday, August 12th
Did you know? Some Brazilian scientists have observed amphibian harems and now believe that frogs are polygamists, as males mate with several females to reproduce. Did you expect that? According to the director of the Australian Open Craig Tiley, the Australian Open will take place as expected, « with fans in attendance » as it should be « the beginning of 'back to normal' ». Can you believe it? According to a survey submitted to 1800 Spanish children, Rafael Nadal incarnates the ideal leader in front of Lionel Messi or Batman. So many discoveries!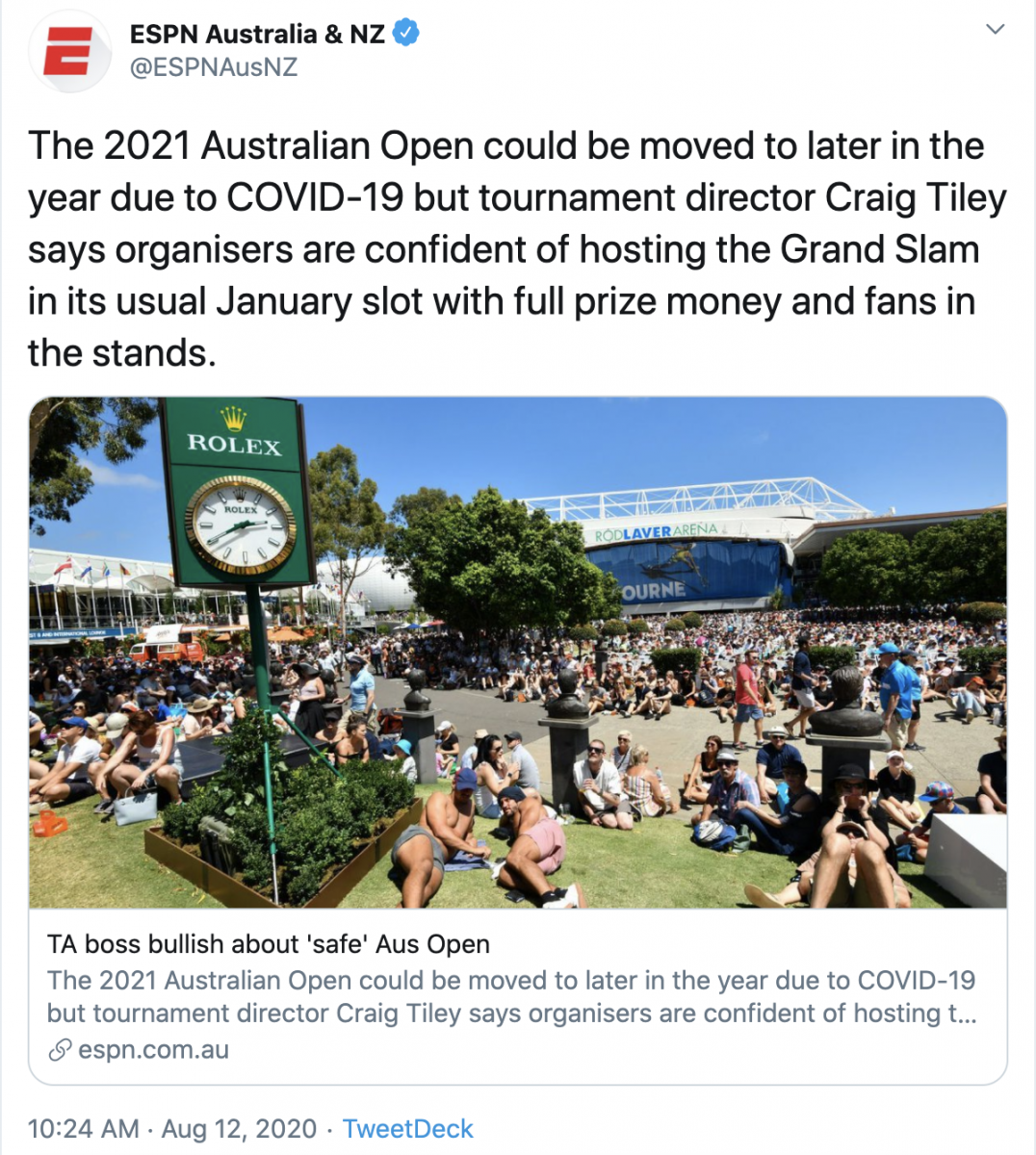 Thursday, August 13th
Oh, here comes the good news for the US Open! After hesitating for a long time, Novak Djokovic has finally made his decision: he will be there! However, this won't be the case for Bianca Andreescu. In Belgrade, people are celebrating. Not only to support their national hero in his quest to win an 18th Grand Slam tournament, but also to celebrate Muja's 83rd birthday. Muja? The oldest captive alligator in the city, who has survived the bombings and has never left the city's zoo since 1937. Is he happy though?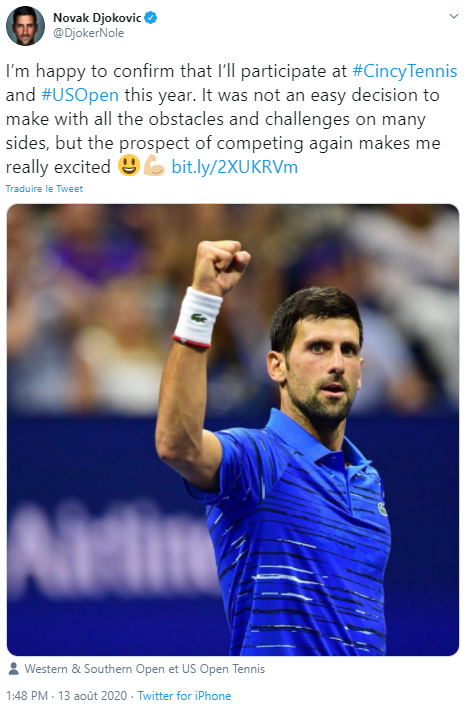 Friday, August 14th
615 000 euros. This is the price payed for a pair of Jordan sneakers which were sold at an auction, a new record for a pair of sneakers. Determined to break this record in the future, Alexander Zverev is drawn to the prize money offered by the US Open, as he announced that he will take part in the tournament. If he produces good results, the German could even see his annual earnings rise thanks to the ATP Finals, at the end of the season, which will take place between November 15th and November 22nd. So…let's go?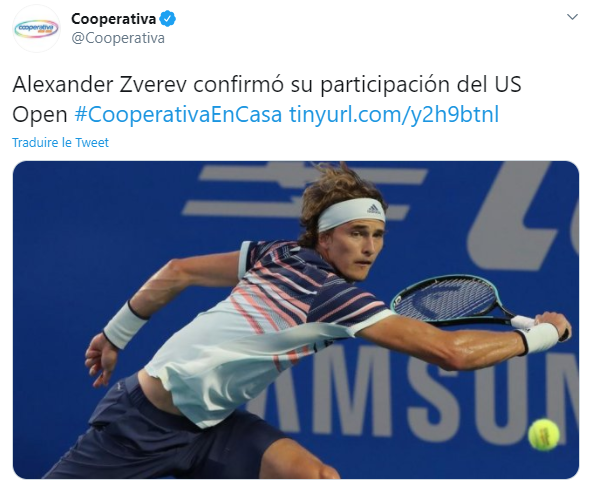 Saturday, August 15th
Loads of things are happening on the beach. A place which animals love to go to in the summer, just like humans. Djokovic picked a beach to work on his physical condition with the help of a dog, while a boar got out of the water to run around the beach and scare tourists in Schönhagen (Germany). With all of this happening, we almost forgot that the dates of the Rome Open have changed. It will now take place between September the 14th and the 21st, instead of the 20th and the 27th. We're just hoping that Covid won't get in the way… Meanwhile, it's possible to reflect on these strange times while sipping on this french beer-flavored wine produced in Nantes.
Sunday, August 16th
Still with sand beaches and exercise, Stefanos Tsitsipas is giving his maximum during the holidays. At least, he'll have no trouble getting in this restaurant in Changsha (China), which apologized after weighing all its clients before diner. It actually turned out to be a campaign against food-wasting…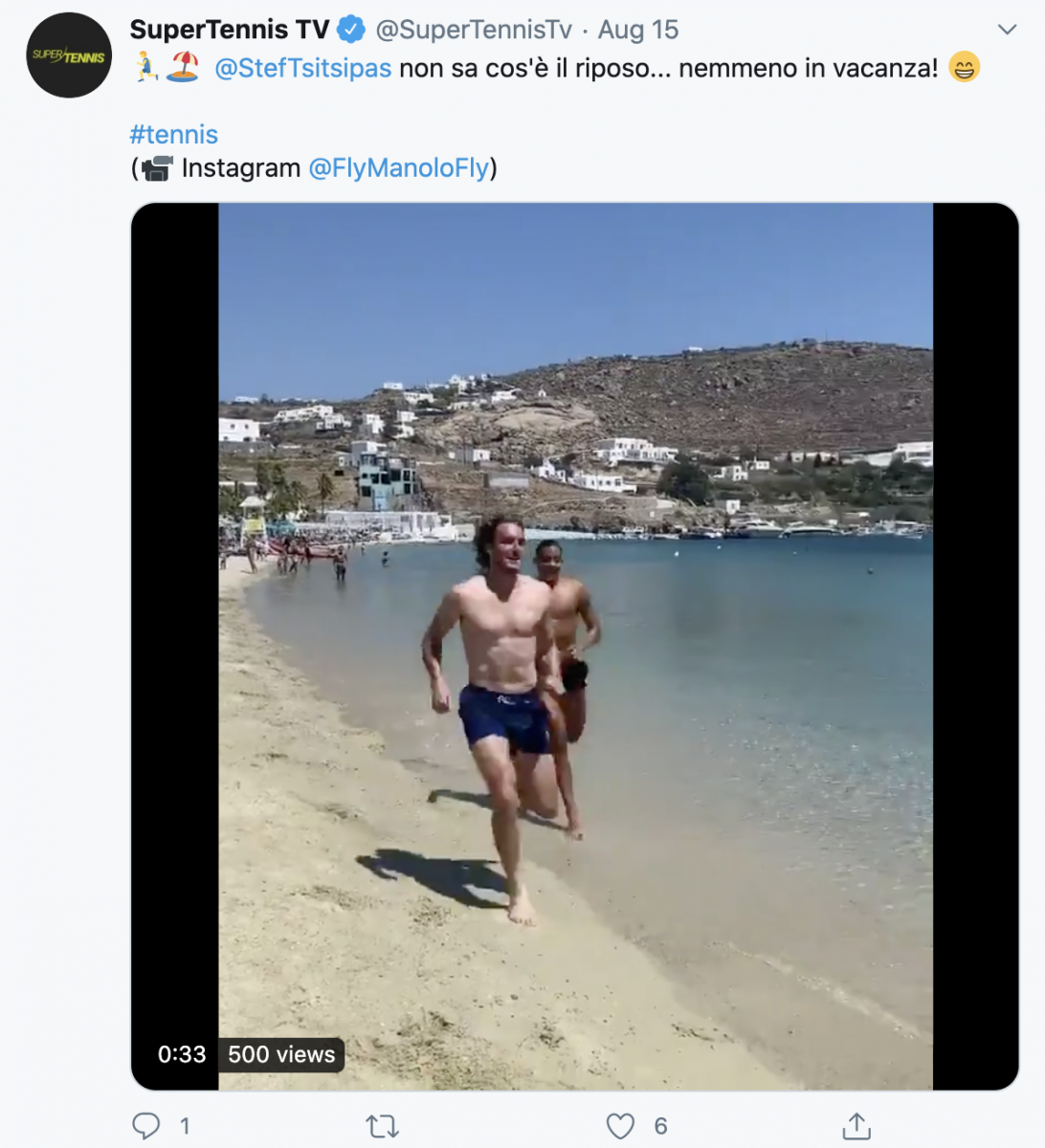 By Florian Cadu