We Are Tennis by BNP Paribas brings you the best of the past week, on but mainly off the courts. With Kim Clijsters winning a string of matches, Benoît Paire saying hi to Marion Bartoli, and Banksy's artwork erased in the London Underground.
Monday, July 13th
It was the end of the UTS, the next-generation tournament designed by Patrick Mouratoglou in the south of France: Berrettini managed to defeat Tsitsipas. The « next-gen » faced each other but also complimented each other, with Khachanov stating that « Kyrgios is a good guy. » We're not certain that we'll hear Djokovic saying the same thing about the Australian… In women's tennis, Bianca Andreescu trained hard - while wearing a mask - and the recently retired Samantha Stosur gave birth to a little Geneviève with her partner Liz Astling. Congrats!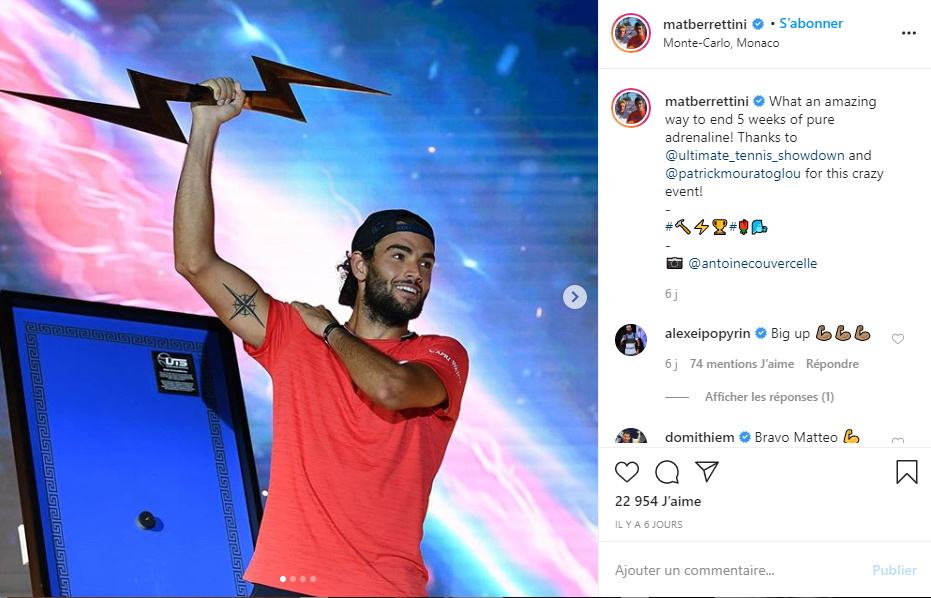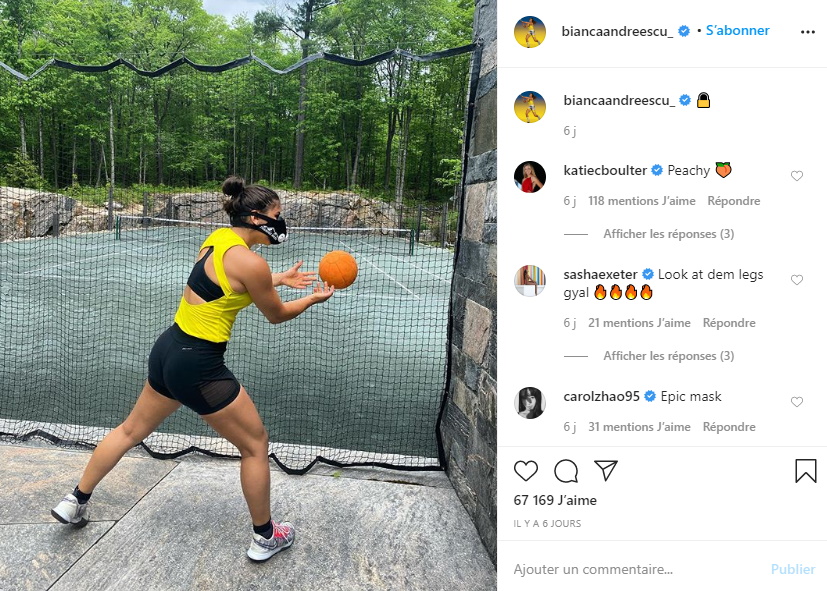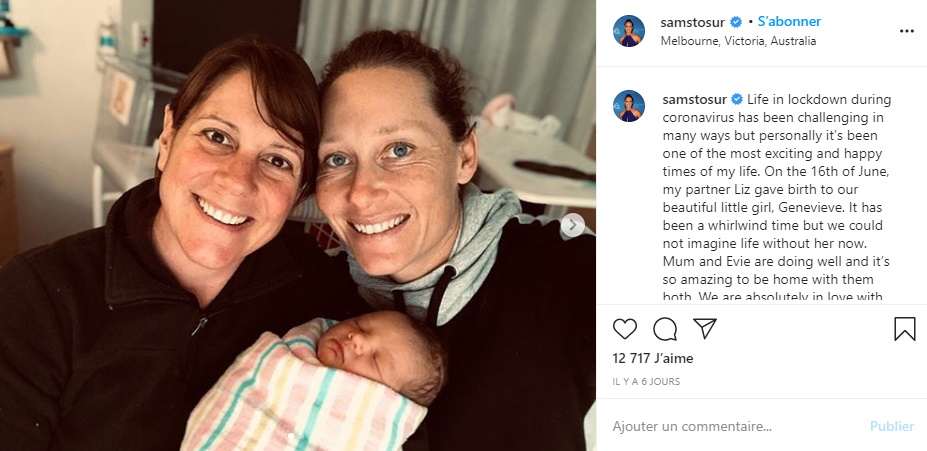 Tuesday, July 14th
July 14th may be Bastille Day, the national day of France, but it's also the day to celebrate crazy trips apparently: a man from Alsace decided to travel around France on an electric scooter, and a Greek student trapped in Scotland in the middle of the health crisis has decided to go back to his country on a bike. The distance? 3 500 kilometers. It's really time for sport to restart. Speaking of which, while Daniil Medvedev is patiently waiting, Lucas Pouille won't be around when tennis restarts as he will undergo a surgery on his elbow. As for Simona Halep, she will be back on the courts in Palermo, in the early days of August. We can start counting the days.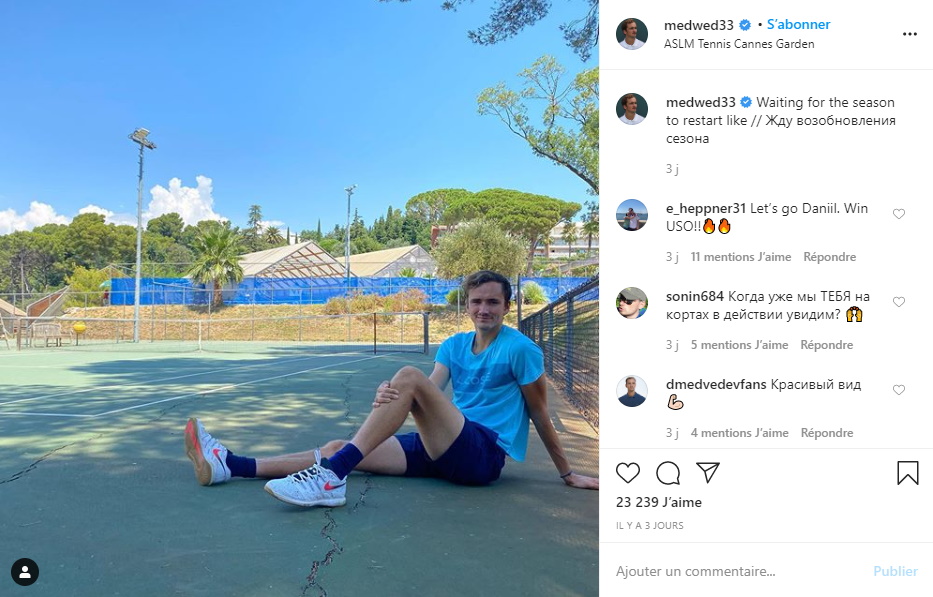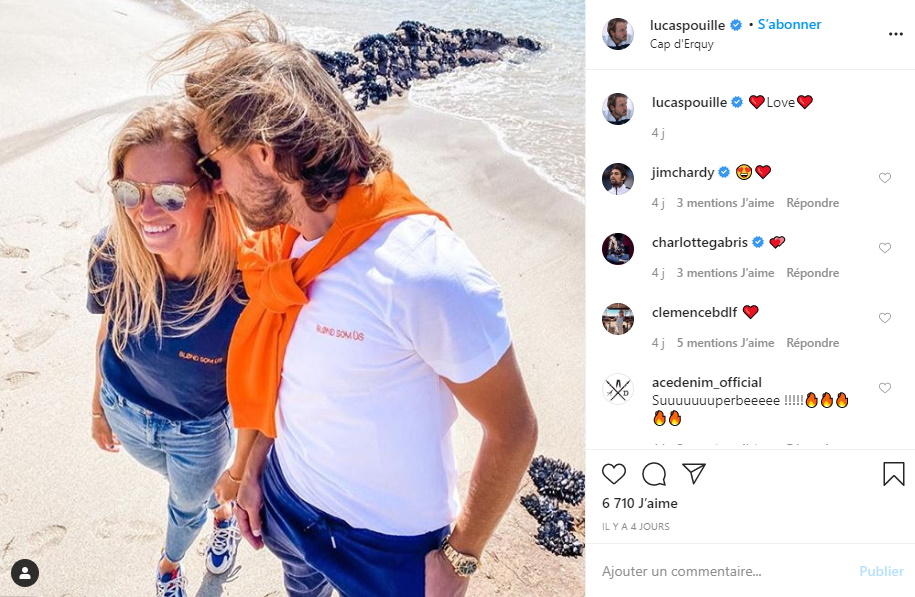 Wednesday, July 15th
Health precautions are not always respected. So an English pub came up with a slightly more radical measure and installed an electric fence around the bar, to stop the clients from getting too close… In any case, this long break in the tennis season was beneficial for Kim Clijsters who defeated the recent winner of the Australian Open Sofia Kenin during an exhibition tournament in the US. Class. A striking comeback which could inspire the recently retired Caroline Wozniacki who has (already) picked up her racquets again. Just for fun, at least for now.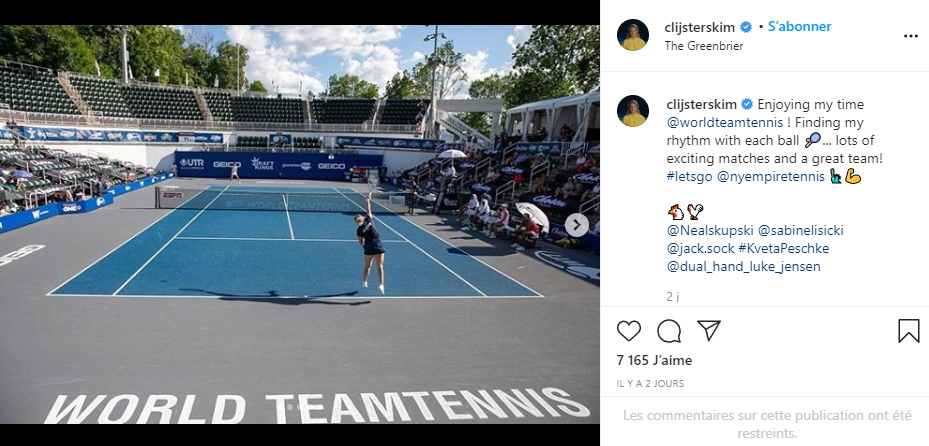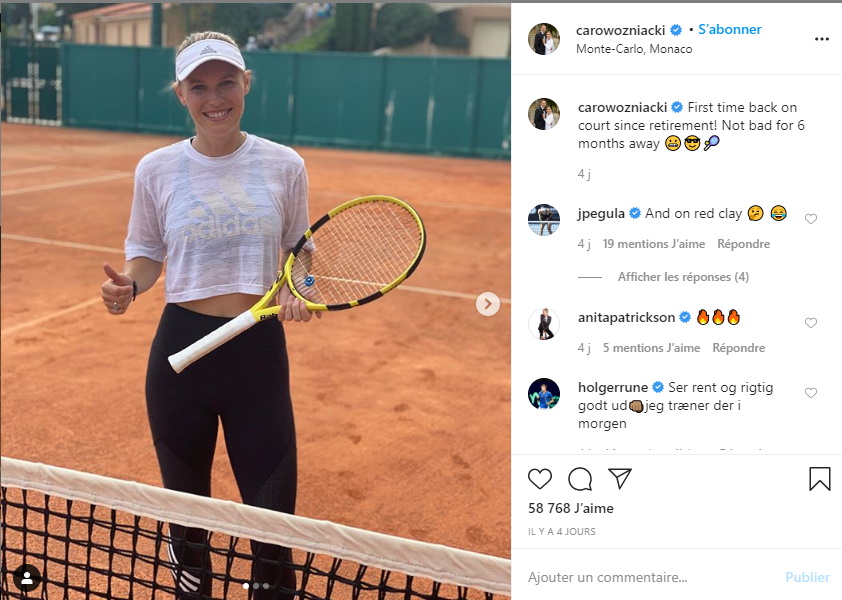 Thursday, July 16th
The gossip rumor of the week: what if Stan Wawrinka and Garbine Muguruza were together? The Spaniard seems to be spending quite a lot of time in Switzerland lately… She's letting her rivals prepare the return to competition, and notably Petra Kvitova, who was surprised to see that she had to play an exhibition tournament in an… airport. Well, why not, after all? In Spain, Real Madrid were crowned la Liga champions in front of Barcelona and in England, a Banksy artwork was erased like a simple graffiti in the London Tube. The risks of ephemeral art…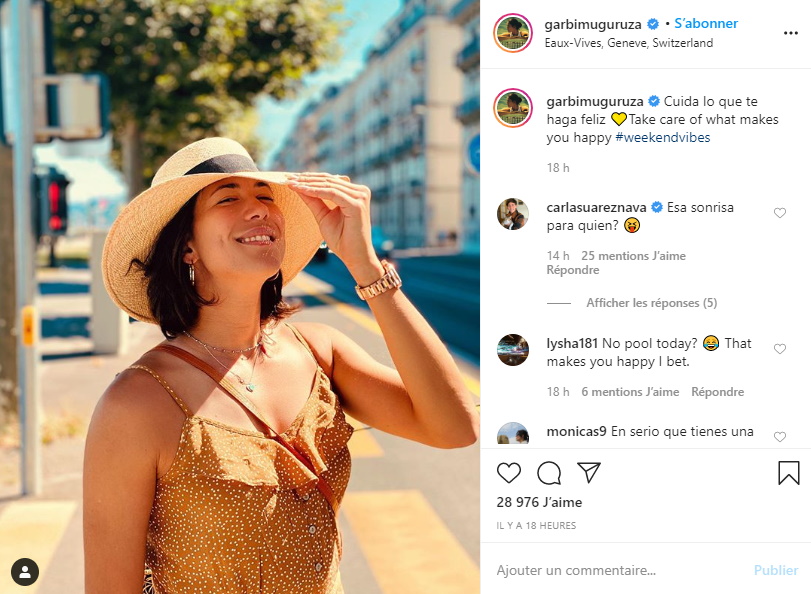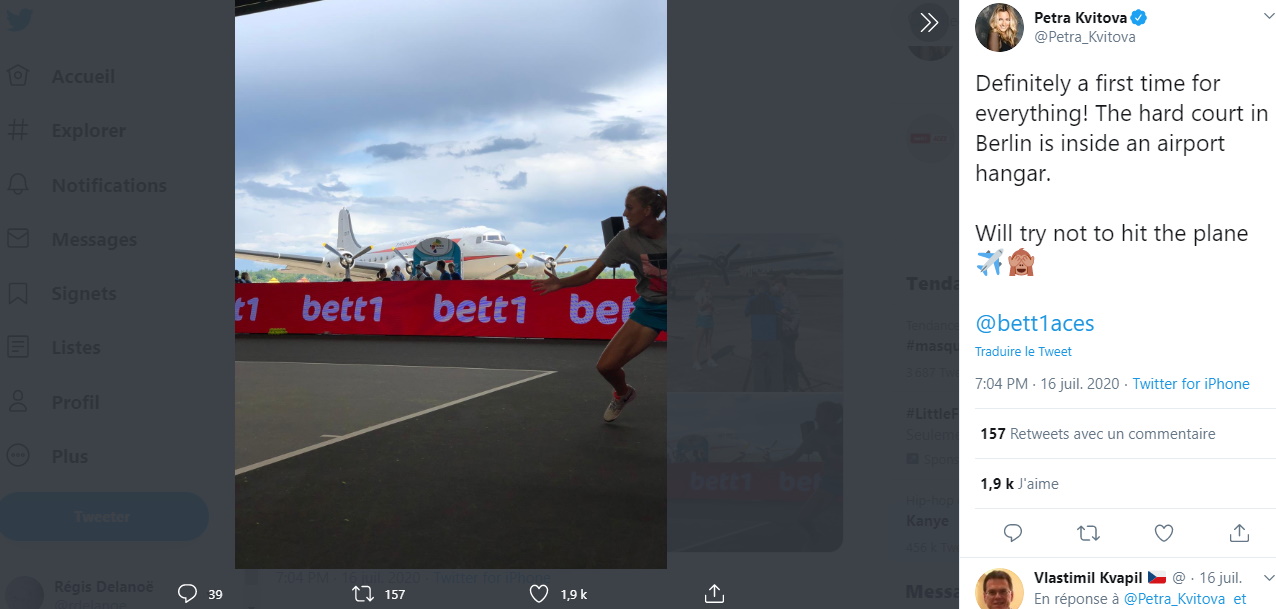 Friday, July 17th
A « relaxed » day before the weekend: for Wawrinka, who chilled on his garden chair and for Schwartzmann who seems to enjoy this break in the tennis season. It was also the opportunity for Tsonga to unveil his academy in Villeneuve-Loubet, on the French Riviera. It was also the opportunity for Andrea Petkovic to reveal that her autobiography will soon be published. And finally, it was the opportunity for a group of researchers to reveal a crucial piece of information: according to their studies, which we can imagine being really serious, a human being is capable of eating a maximum of 84 hot-dogs in 10 minutes. Who wants to volunteer to verify this information?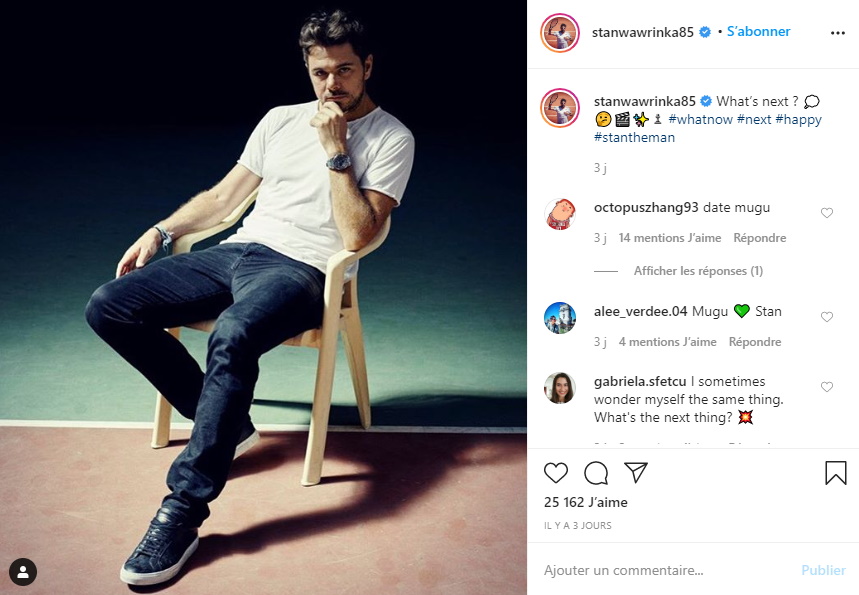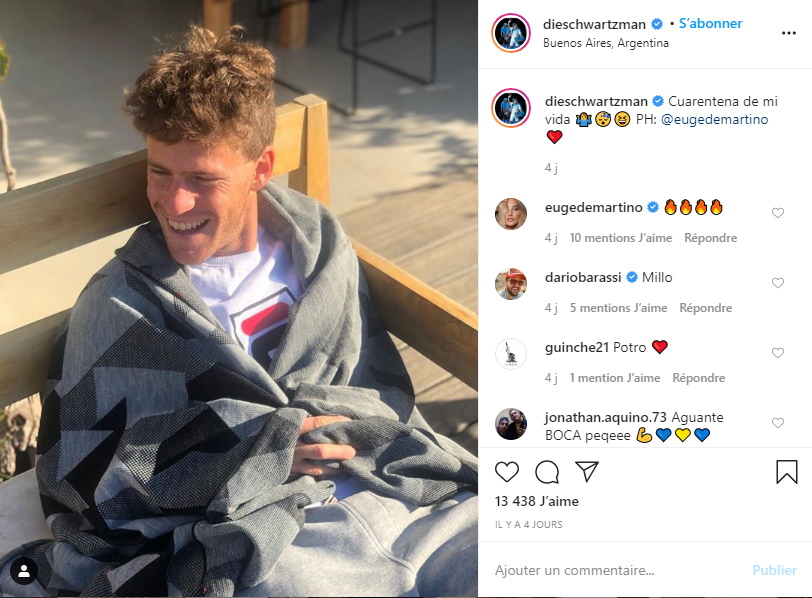 Saturday, July 18th
Players are still relaxing, and this time, it's Tsitsipas who was seen enjoying a break in Greece, and Kyrgios who went for a walk with his family, but didn't seem to be having so much fun… For fun times, you can however always count on Benoît Paire who updated his traditional « santé Marion » while smoking a hookah pipe and drinking an extra large cocktail. With all of this happening, we almost forgot that tennis was actually being played at the moment: Svitolina won the Berlin exhibition tournament while Serena Williams announced that she will be back on the courts at the Lexington Top Seed Open, which will start on August 10th.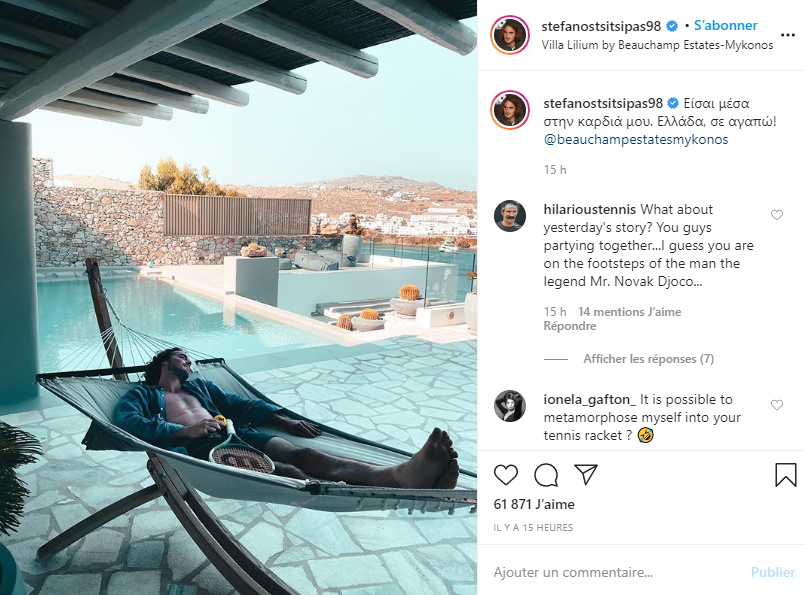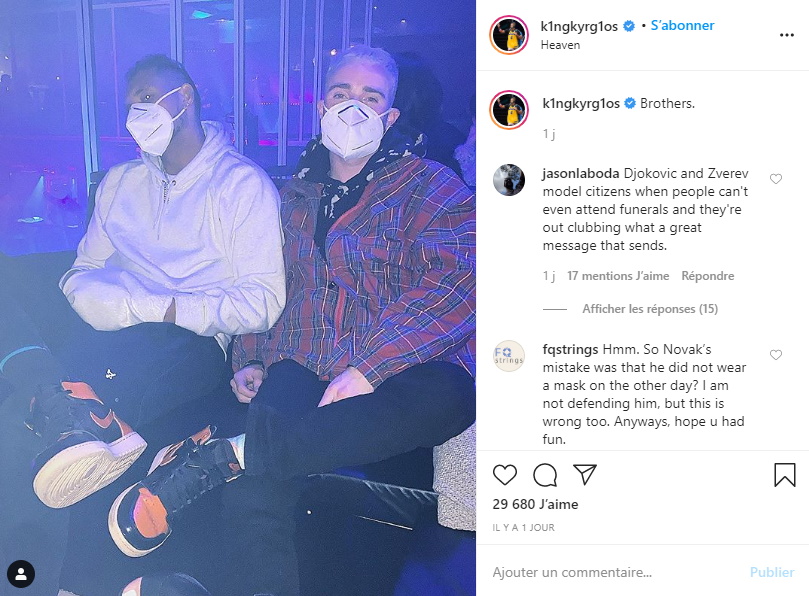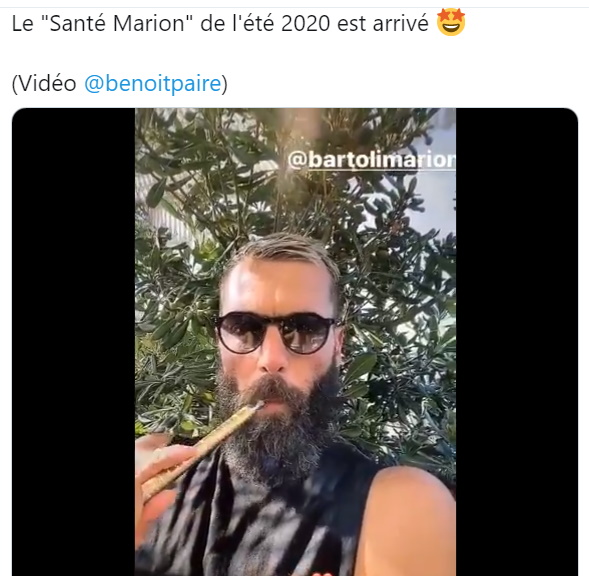 Sunday, July 19th
Will Americans be able to find Xavier Dupont de Ligonnès? Since a Netflix documentary on one of the greatest judiciary mysteries of recent History was aired, Americans are also developing a passion for the story. The American press even revealed that the presumed killer who is on the run has been identified in Chicago. More to follow… Meanwhile, the biggest sensation of the week is Kim Clijsters' resurrection: the 37-year old Belgian won 5 matches in a row! Her future rivals are admiring her while relaxing, as seen with Sloane Stephens, Aryna Sabalenka and Naomi Osaka who put on a bikini contest. We love the summer!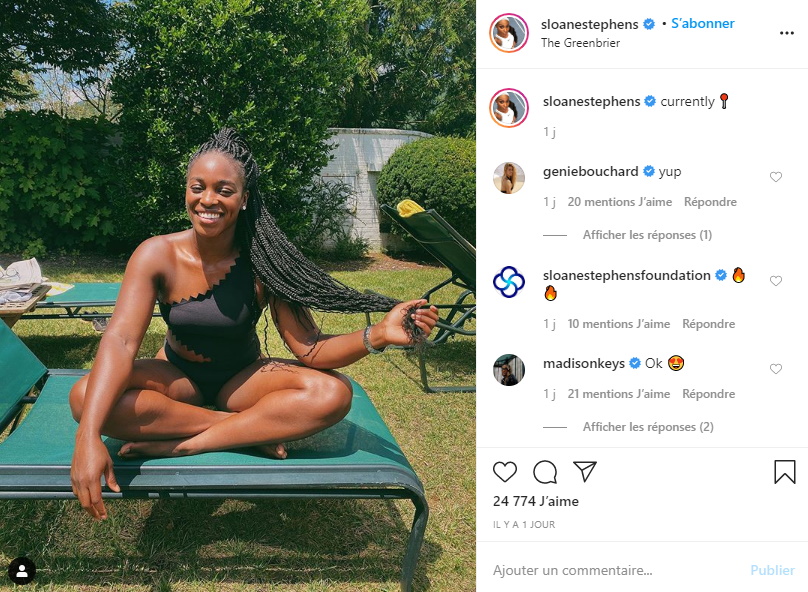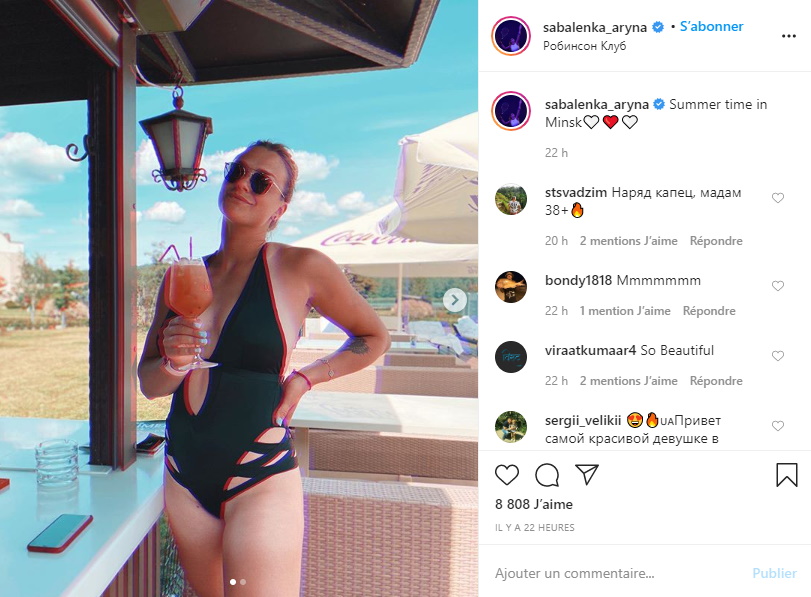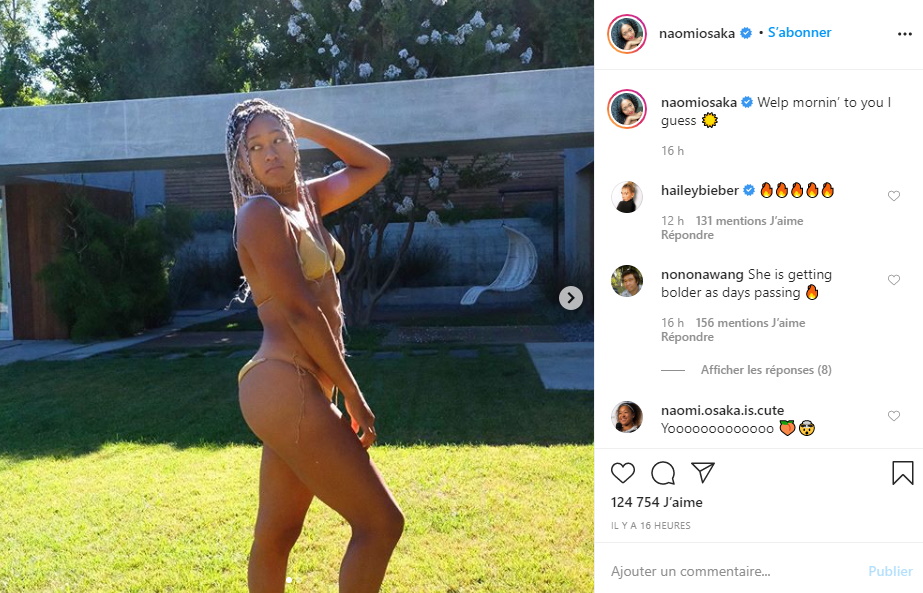 By Régis Delanoë