We Are Tennis by BNP Paribas brings you the best of the past week, on but mainly off the courts. With Dominic Thiem who ended his 14-day quarantine, Kanye West who announced that he was running for president, a travelling bull and a swimming cow.
Monday, July 6th
For them, the return of the tennis season can wait: Alizé Cornet and here lover kissed in front of a superb panorama, and Roger Federer announced his return in 2021, while presenting his new pair of sneakers. Maybe the ones you'll need to show off during the start of the summer holidays. If you're able to, you should go travelling, like this German man who travelled across France in his tractor-caravan, or these people from Camargue, France, who managed to fit a bull in their convertible. And why not?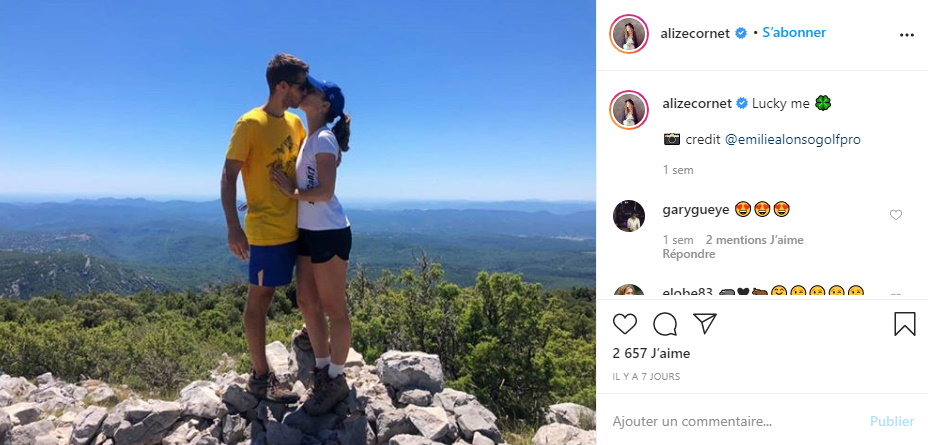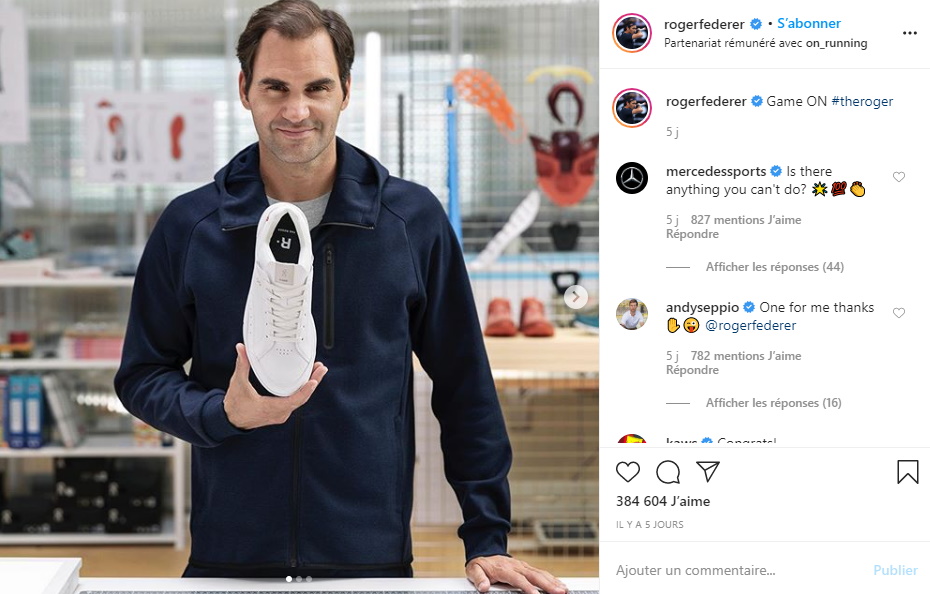 Tuesday, July 7th
There were no holidays for him, but Dominic Thiem, who self-isolated as he returned from the Adria Tour, went back to training. The Covid-19 pandemic is still here. The Brazilian president, Jair Bolsonaro, even tested positive for the virus. In order to heal, doctors advise to observe a long rest. A man from Guadeloupe, however, came up with his own remedy made out of sulphur, ethanol and fennel. And he's categorical: it works. We don't have to believe him. The same goes for Marat Safin, when he says that he « never loved playing tennis ». Not even one bit? However, we'd like to believe that Gaël Monfils had a great time meeting up with Tony Parker. Let's call it a summit meeting.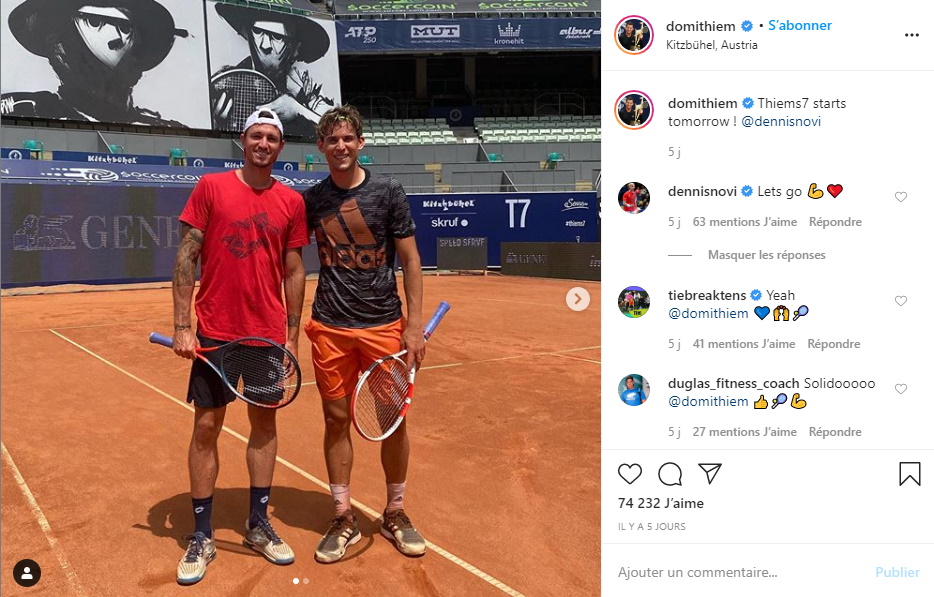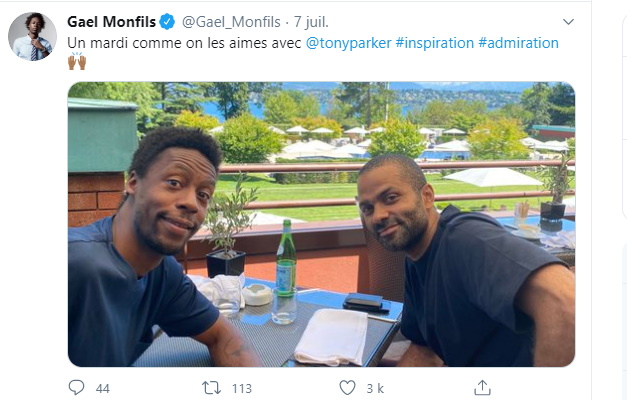 ?
Wednesday, July 8th
It's Wednesday, and here are the news: a gold-plated hotel opened its doors in Hanoi, Kanye West announced that he is running for president because « America needs someone special », and Djokovic stated that he was the victim of « a witch-hunt », in an interview given to a Serbian media outlet. Way too many emotions in a single day for Naomi Osaka, who went sunbathing.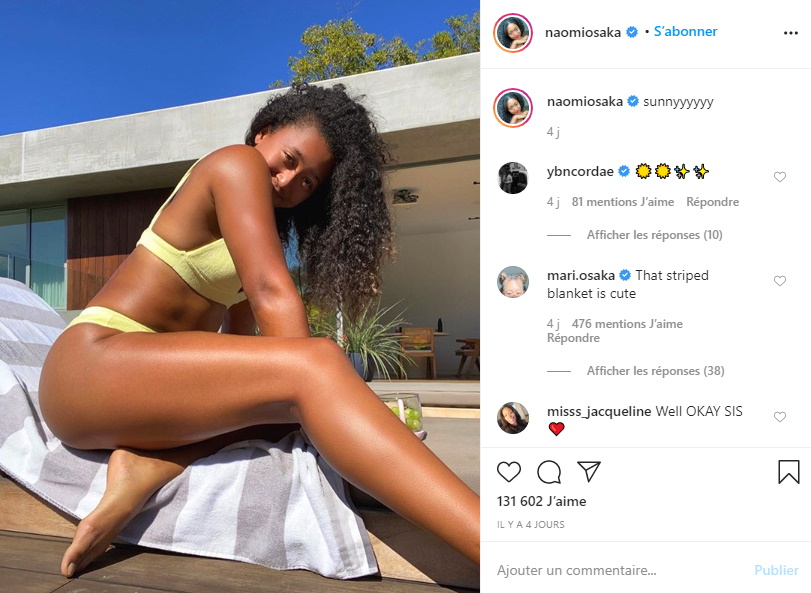 Thursday, July 9th
Another player who enjoyed the summer heat – and quite rightly so – is Karen Khachanov, who struck a relaxed pose. Sloane Stephens, on her side, was more of a night owl this week as she walked the streets of Chicago. Meanwhile, Federer made the most of his new sneakers' promotional tour to speak about his after-career. « Retirement is close and I know that I'll miss the circuit », he confessed. Let's remember that the Swiss master will celebrate his 39th birthday in a month…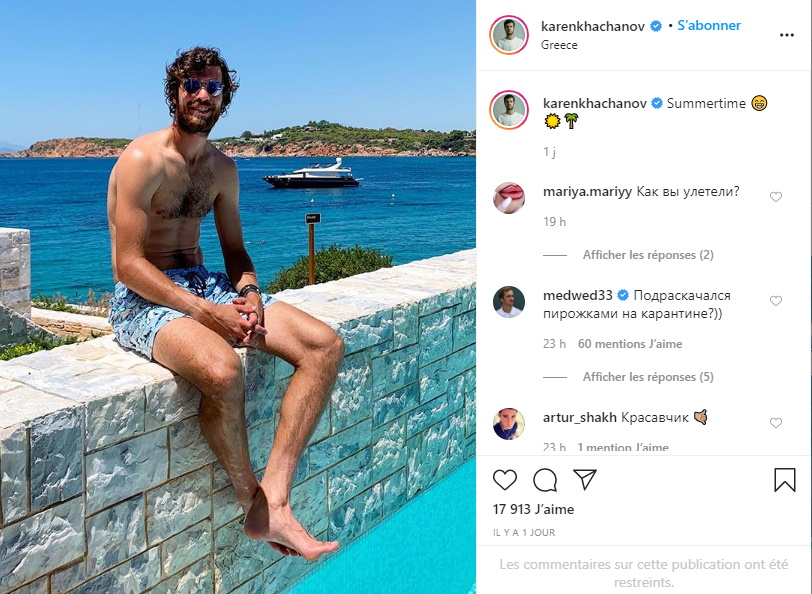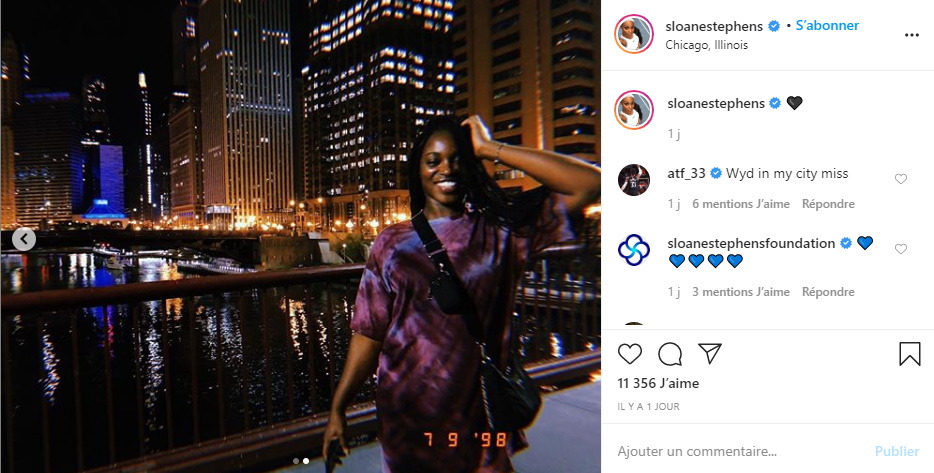 Friday, July 10th
The reopening of swimming pools since the end of lockdown has made everyone happy. Everyone? Yes, including this cow, in Isère, France, who had the great idea of diving in without knowing how to come out. Nine firemen were needed to get her out of the pool. To avoid any strange encounter by the pool, Félix Auger-Aliassime has decided to postpone his holidays and is enjoying some extra-time on the court, just like the world number 1 Ashley Barty, who enjoyed the support of some young fans.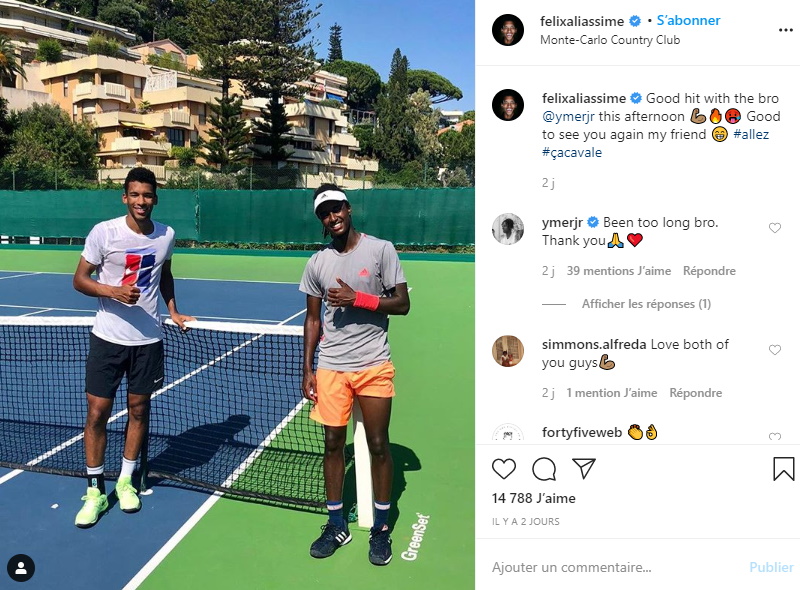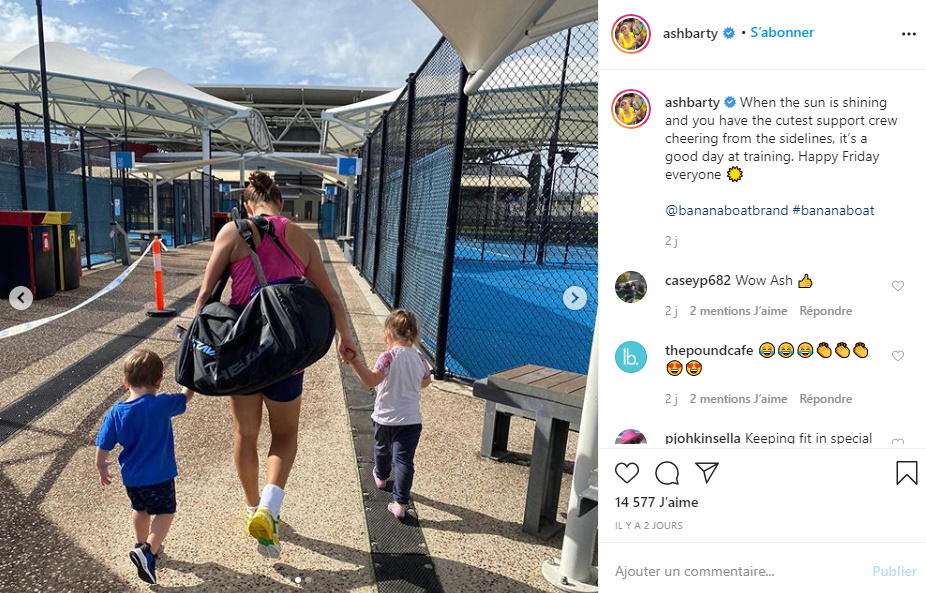 Saturday, July 11th
Great, it's the weekend! People in Nice, France, were maybe too happy: an open-air techno concert was organized in front of thousands of people without social-distancing measures, leading the authorities to fear the creation of a new cluster. Thankfully, Stan Wawrinka was there to remind us of the security measures to take. Elise Mertens made the most of her Saturday as she tried horse riding, Karolina Pliskova attended her friends' wedding with her partner, and Simona Halep showed us her beautiful Wimbledon dress to remind us that today was supposed to be the day of the women's final on the London grass court…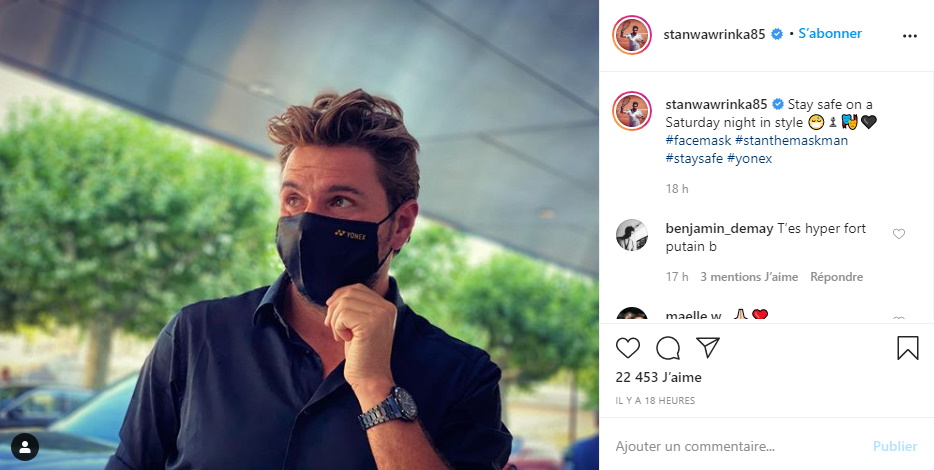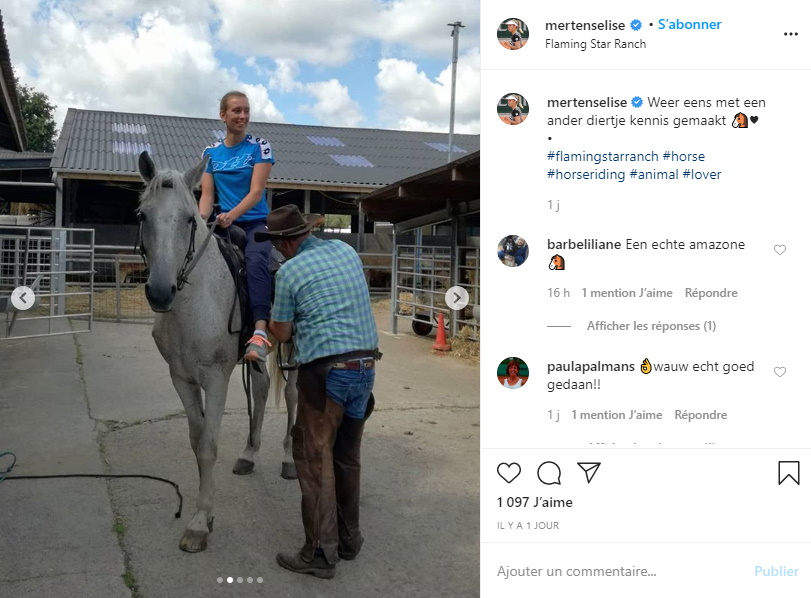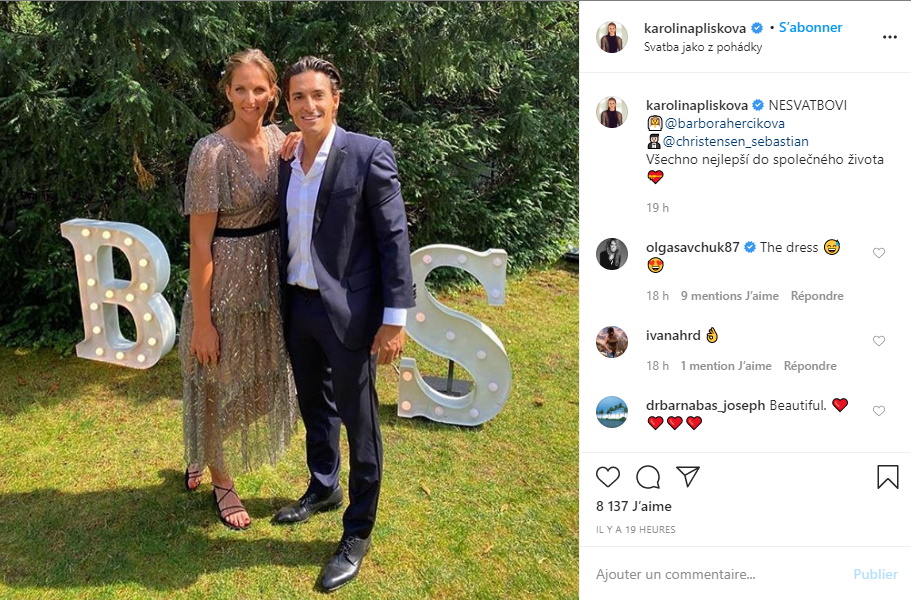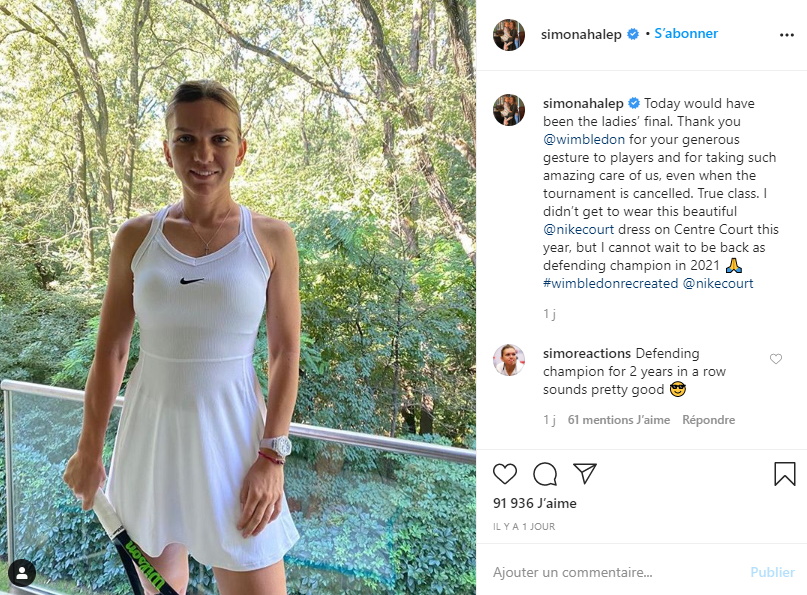 Sunday, July 12th
Is it because he saw Stan Wawrinka wearing a mask? Still, it was the first time that Donald Trump showed himself publicly with his nose and mouth covered. This Sunday, July 12th is also the anniversary of France's first World Cup win, at home. 22 years ago already! But it's also a day to enjoy the beautiful weather, as shown by Fabio Fognini, Aryna Sabalenka and Garbine Muguruza.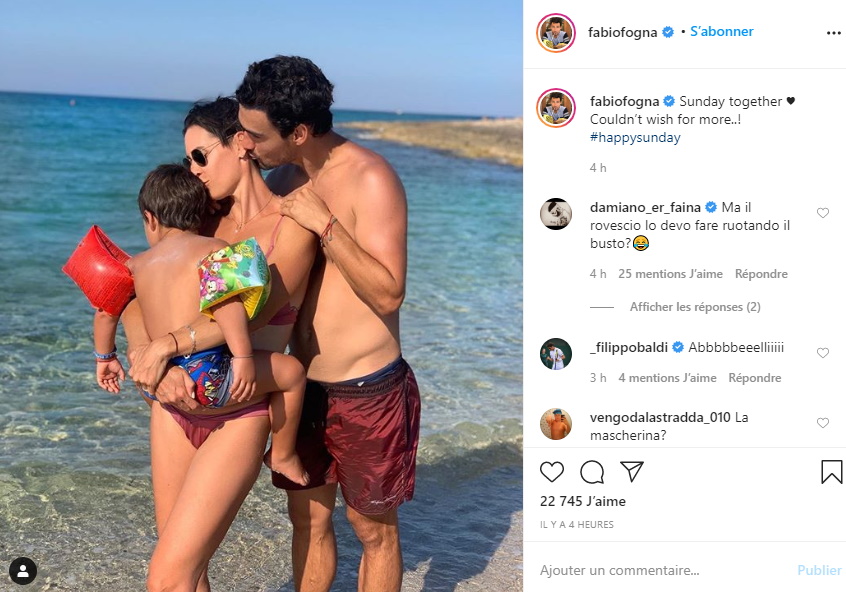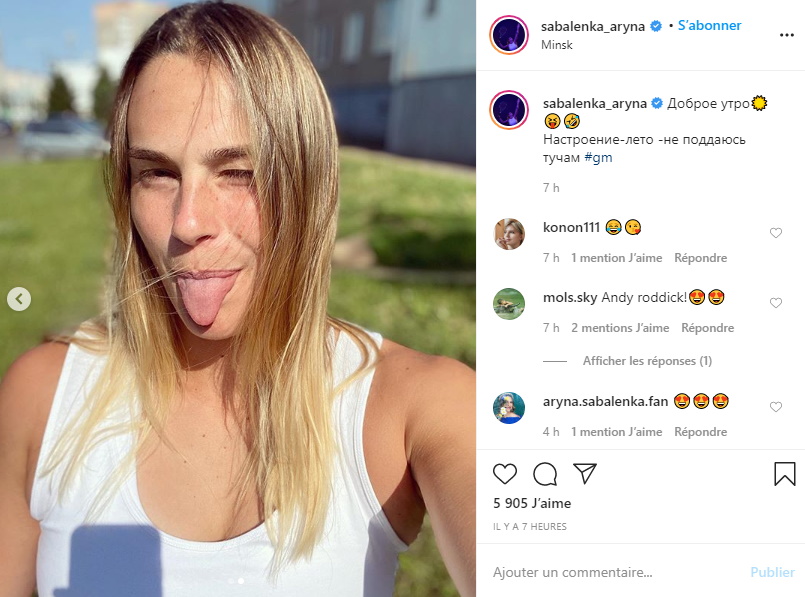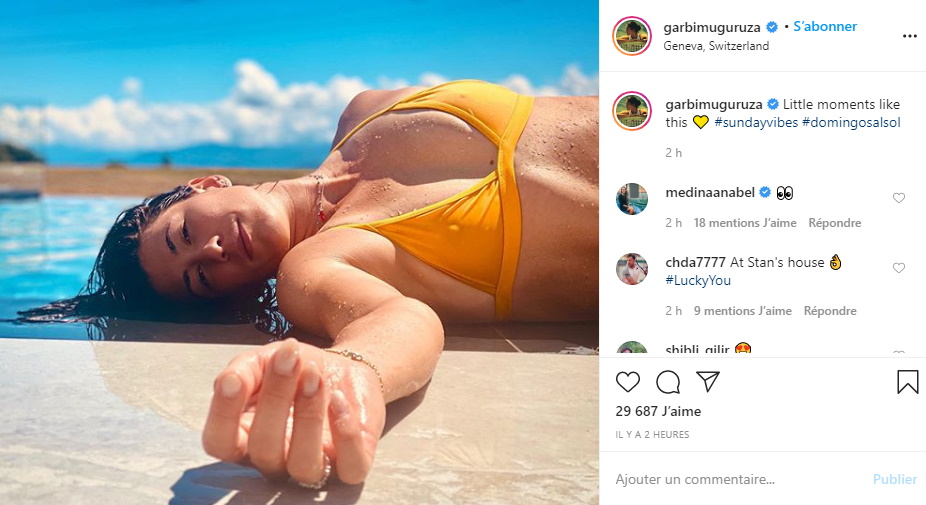 By Régis Delanoë