We Are Tennis by BNP Paribas brings you the best of the past week, on but mainly off the courts. With an omnipresent Djokovic, some archeological discoveries, a declaration of love, an already famous acronym and a legend wearing a yellow dress.
Monday, June 8th
BLM. Three letters for the acronym of Black Lives Matter, a rallying cry which has become a generational slogan of the recent fight for more racial equality and less police brutality in the United States. After Coco Gauff, the world number 73 Taylor Townsend became the second Afro-American player to actively support the cause. With such important news, we almost forgot about the Covid-19 epidemic. Speaking of which, New-Zealand became the first country to declare itself officially safe, as no new cases were reported in the country. Still, there is still time before competition resumes: while the grass season was meant to start, we'll have to wait with a few exhibition tournaments like the Adria Cup, which was organized at home by Novak Djokovic, with Thiem, Zverev, and Dimitrov, among others.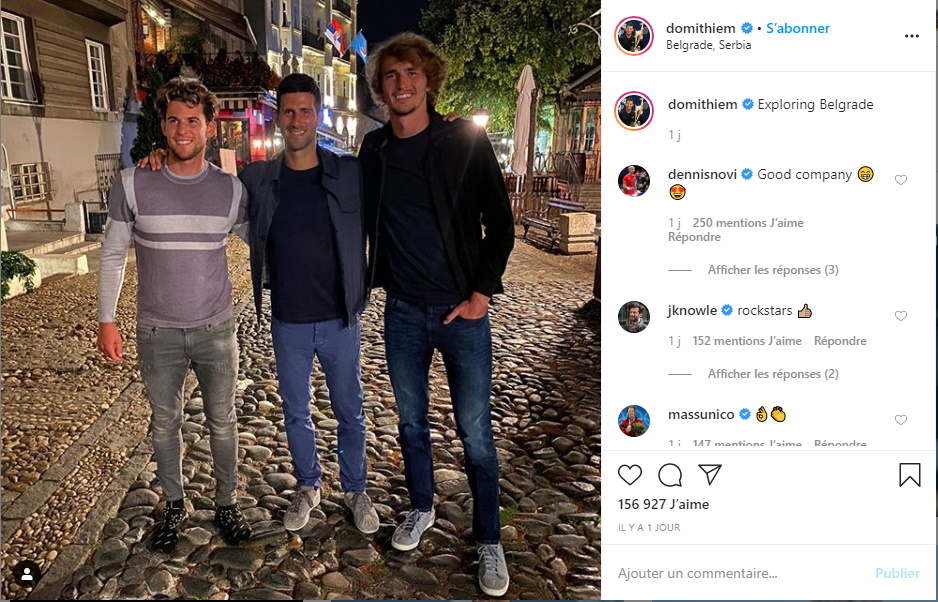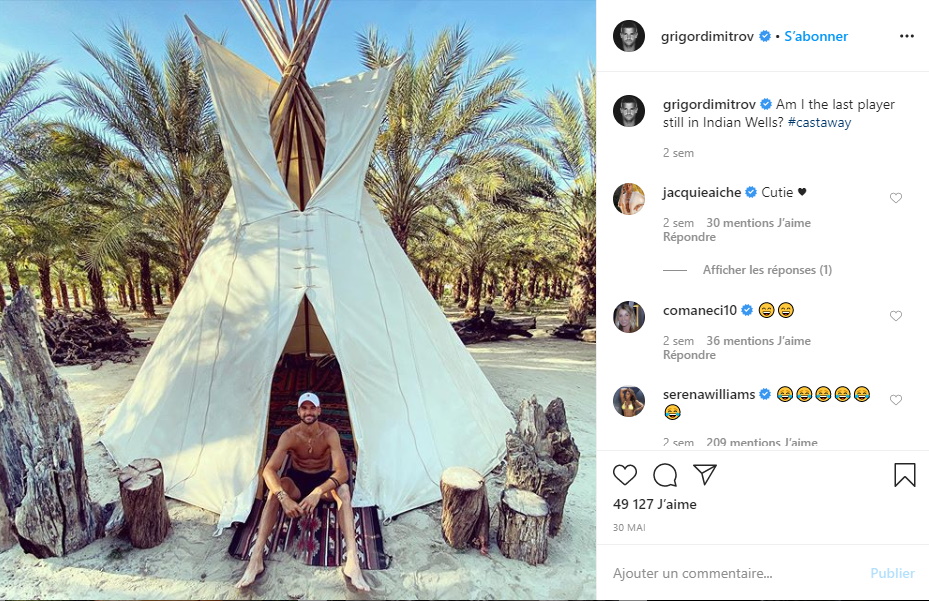 Tuesday, June 9th
If you want something done, do it yourself: Yannick Noah stated that he is currently working on writing a biopic based on his own story. Nicolas Mahut, on his side, decided to declare his love to Félix Auger-Aliassime, as he wishes to see the Canadian become the new world number 1 in the upcoming years: « He's got everything : charisma, intelligence, generosity. With him, tennis is in safe hands. » In the United States, it was George Floyd's funeral in Houston, and it was time for Venus Williams to make a statement and express her emotion on her social networks. Meanwhile, archeologists are still at work: a new Maya site has been discovered in Mexico, and part of the Great wall of China has been mapped in detail for the first time.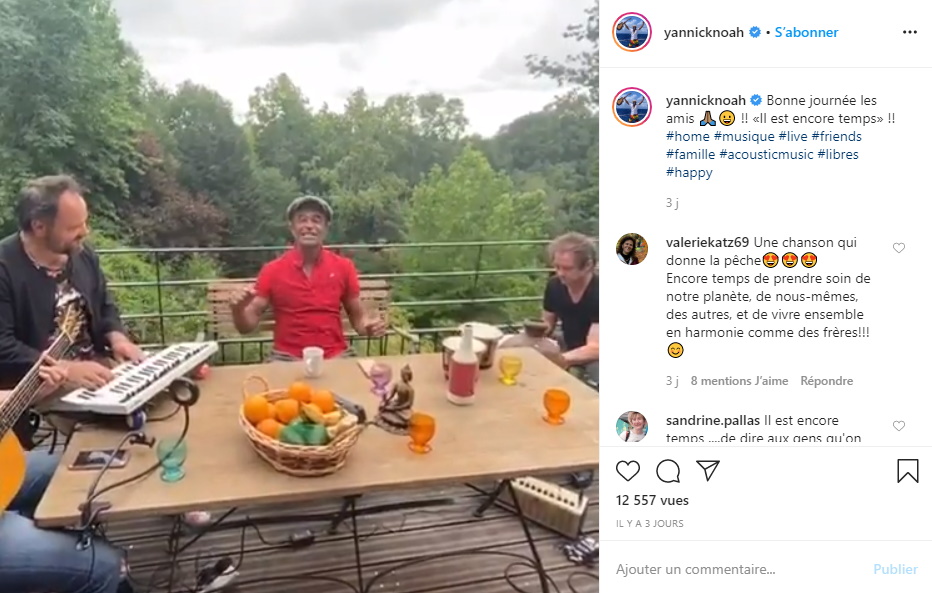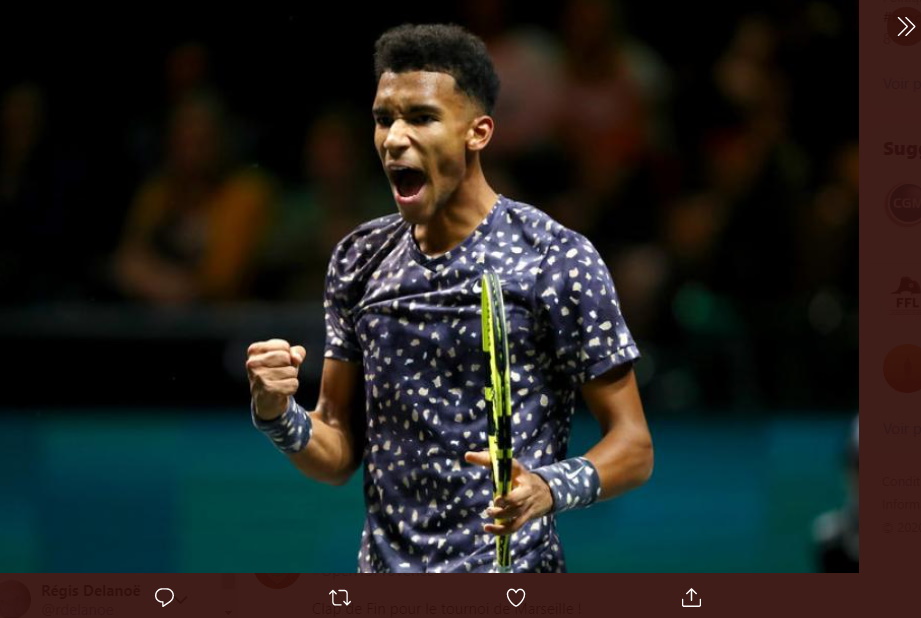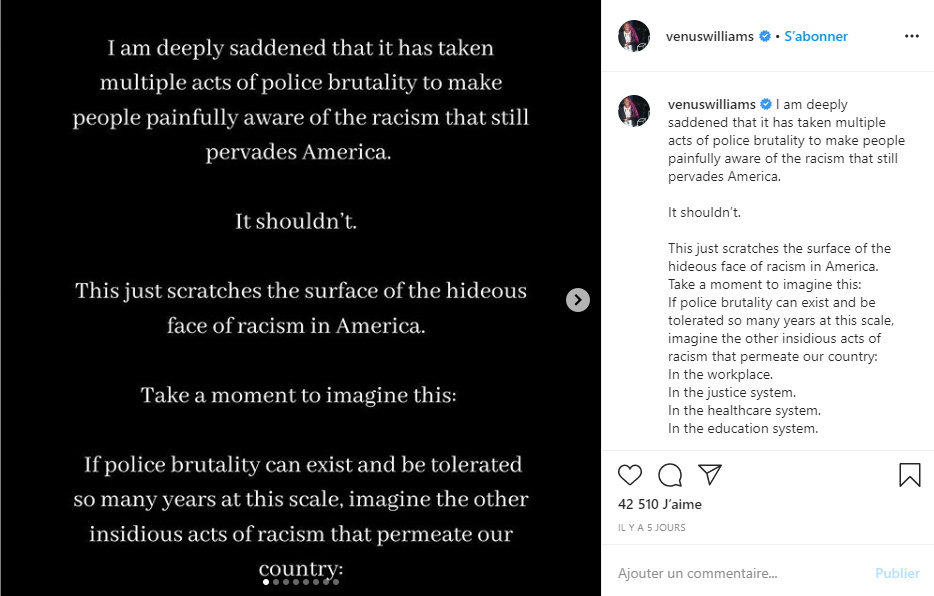 Wednesday, June 10th
It was something to fear… Roger Federer will have to suffer another knee operation, and has told his fans that he will be back next year, as he officially put an end to his 2020 season… In order to get over this sad news, the Dalai Lama has decided to start singing, as he announced that he will release an album called Inner World. In New York, the authorities have advised people to wear a mask while having sexual intercourse. In completely unrelated news, Bjorn Borg stated that he regrets not having had the opportunity to face Rafael Nadal on clay. What a clash of titans that could have been!
Thursday, June 11th
The Ultimate Tennis Showdown (UTS), the new-look tournament organized by Patrick Mouratoglou in his academy in the South of France will take place without Félix Auger-Aliassime, who had to withdraw from the tournament, and was replaced by Feliciano Lopez. Not far from there, in Switzerland, the local tennis federation announced that it will be hosting its own exhibition tournament in July with - surprise! - Martina Hingis and Patty Schnyder who will come out of retirement just for the occasion, just like in the good old days. For Serena Williams however, it's not the time to pick up her racquets again: she's having a much better time with her daughter. In other news, while statues are being taken down in Europe and in the US, China has discovered one which is 13 500 years-old, which makes it the oldest statue ever found in Asia. Archeology is on fire this week!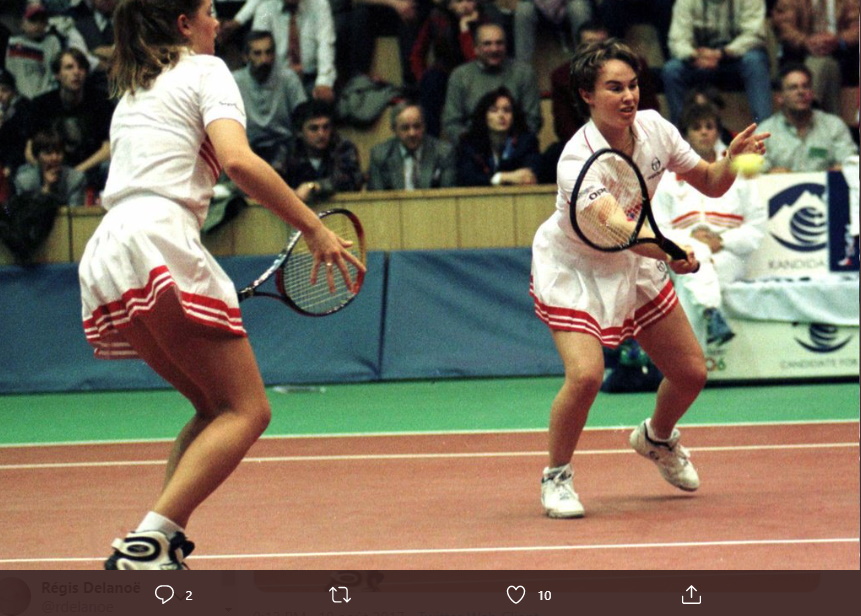 Friday, June 12th
Stacey Allaster has become the first woman to be named director of the US Open, a tournament which is still meant to take place at the end of August, but which a few champions are threatening to boycott because of the drastic measures they'll have to take in order to play. Here are a few examples, among other obligations: having to stay in you hotel room between two matches to limit the risks of contamination. One of the main rebels is Novak Djokovic. The ITF - the international federation - has, on its side, decided to hand out 350 000 $ to help the players who are ranked after the 500th spot. In the world of football, the Spanish Liga has become the second major league to resume after the German Bundesliga.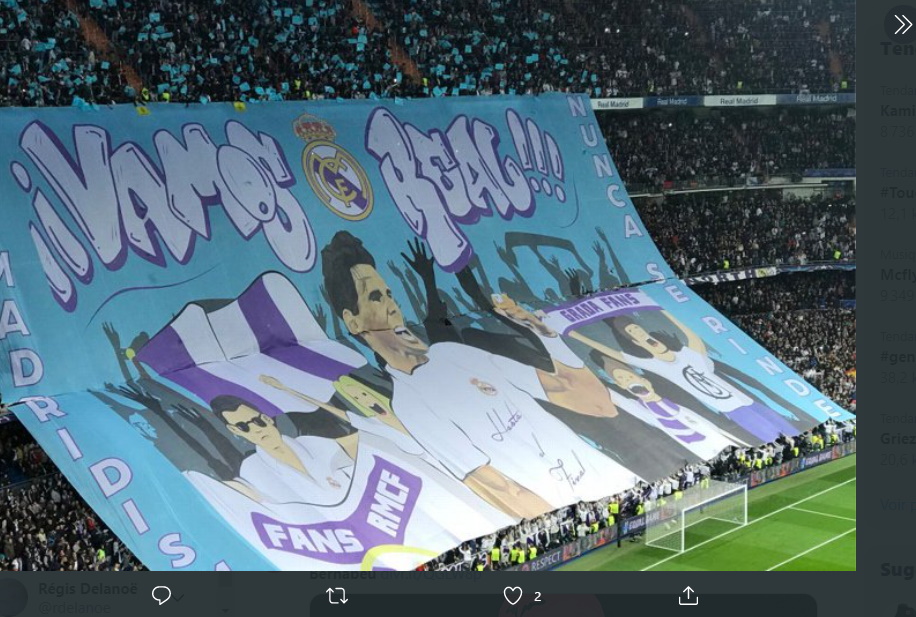 Saturday, June 13th
The sporting feat of the week? It was surely produced by this Belgian physio, who climbed the Col du Tourmalet, one of the highest points of the French Pyrenees, on a… space hopper. Meanwhile, Novak Djokovic was still putting on a show at the charity tournament he organized in Serbia : after seeing him sing with some fans, he faced a pretty good ball boy on the court! On the French Riviera, the start of Mouratoglou's tournament was postponed because of the rain. To change our minds, let's head to Mallorca, in Spain, where we can see Rafael Nadal's new ultra-luxurious yacht. We'll let you admire it…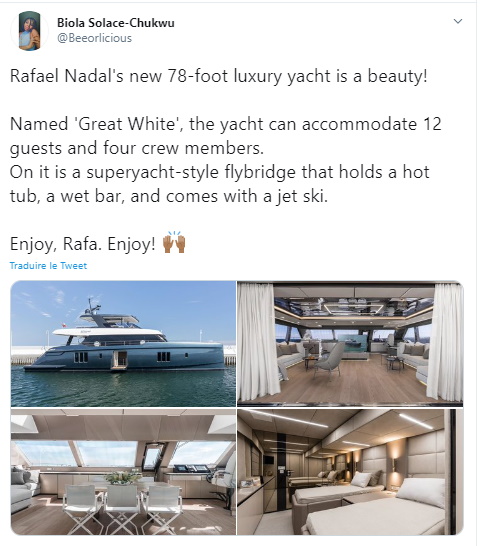 Sunday, June 14th
Omnipresent behind the scenes, Novak Djokovic lost against his fellow countryman Krajinovic in his second match at the Adria Cup. Nothing too important: the tournaments which are currently being held are considered like friendly matches, and are mainly there for the players to get back in shape. And while the rest of the news is still pretty morose, between fear of a second wave of the epidemic, and social tensions in the United States, it's nice to end this week with a message of hope written by Juan Martin Del Potro (the best of us all) to his fans : « It's a long match, he said, speaking of the current period that we're all facing. Maybe we are in the third or fourth set. It's now that we need to put in even more energy and strength. » The win will only be sweeter.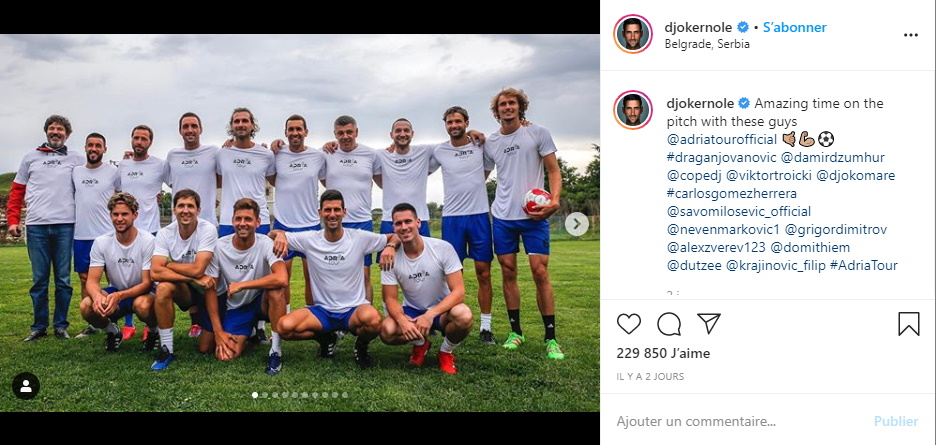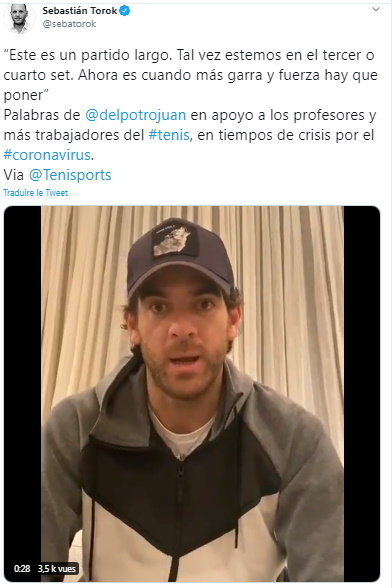 By Régis Delanoë