This day after day by We Are Tennis by BNP Paribas looks back on a week marked by Federer, the best-paid sportsman in the world, and priests blessing people with water pistols.
Monday, May 25th
Usually, this Monday of the end of May should have been the second day of competition at Roland-Garros. According to the weather forecast, it's meant to be really sunny for the next two weeks in Paris. But because of you-know-what, we'll have to wait until next fall to see Rafa Nadal and Ashleigh Barty defend their title… We'll have to be a little patient, tennis will soon be back. It's actually already the case in Czech Republic, where Kvitova and Pliskova are headlining an exhibition tournament. It's also the case in Charleston, which will host an exhibition tournament at the end of June, with many of the best North-American players, including Sofia Kenin, Bianca Andreescu, Sloane Stephens and even Eugénie Bouchard! A miracle? To know if that's the case, we'll have to ask these priests who, because they have to respect social distancing, are blessing believers with water pistols. The screenwriters of this year 2020 are insanely good…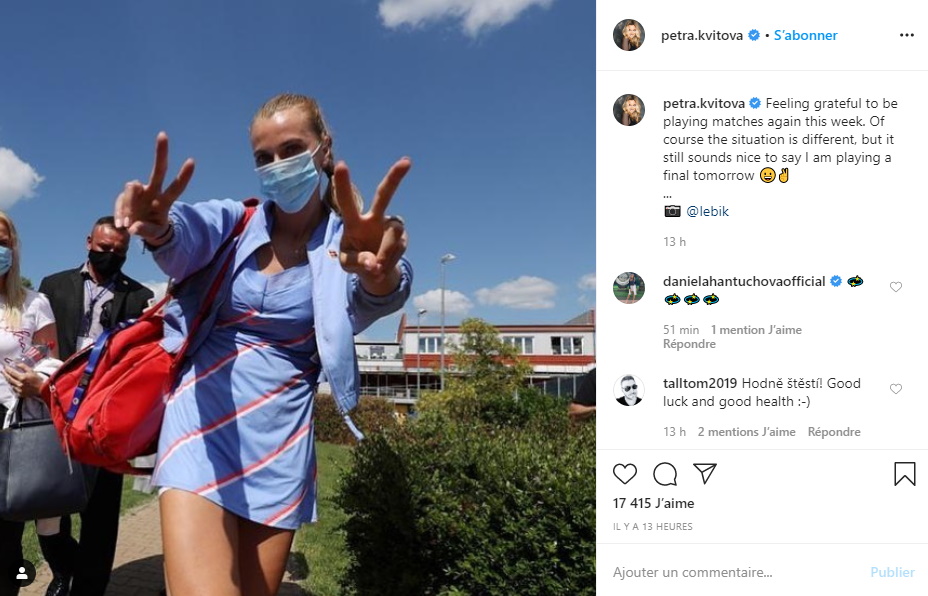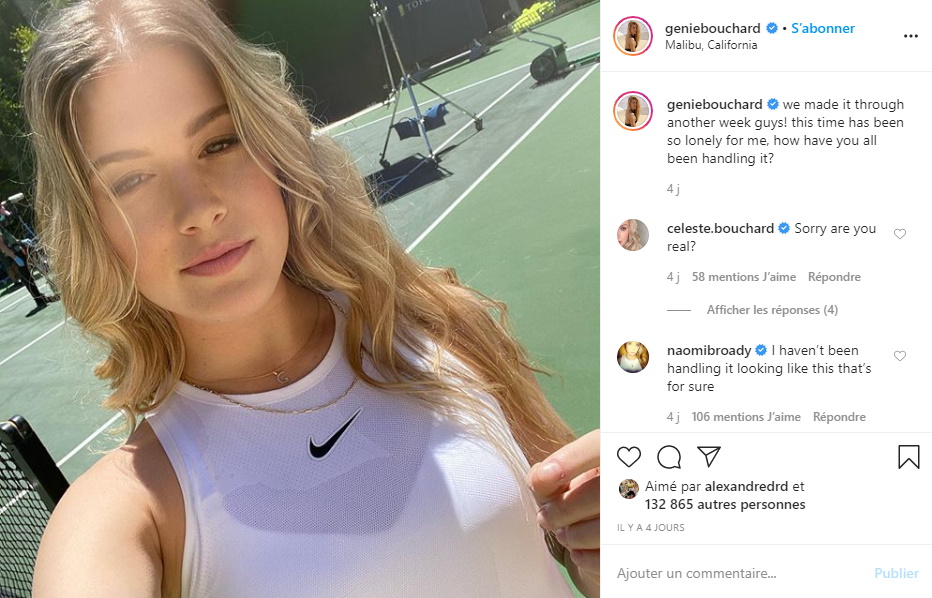 Tuesday, May 26th
Serena Williams is dethroned: with 37 millions euros of earnings coming from prize money and sponsorship revenues in 2019, Naomi Osaka became the best-paid female player of the circuit. Stefanos Tsitsipas isn't as successful yet, but he could, according to the rumors, hire Gustavo Kuerten, to build the coolest player-coach partnership of the moment. Jo-Wilfried Tsonga, on his side, made the most of the current break to start cooking and show his creations in a French TV Show hosted by the chef Cyril Lignac. And speaking of food, Indian newspapers are reporting that a 90-year old yogi has passed away after spending the last 80 years of his life without eating or drinking… If we're talking about strict diets, Djoko has a serious contender.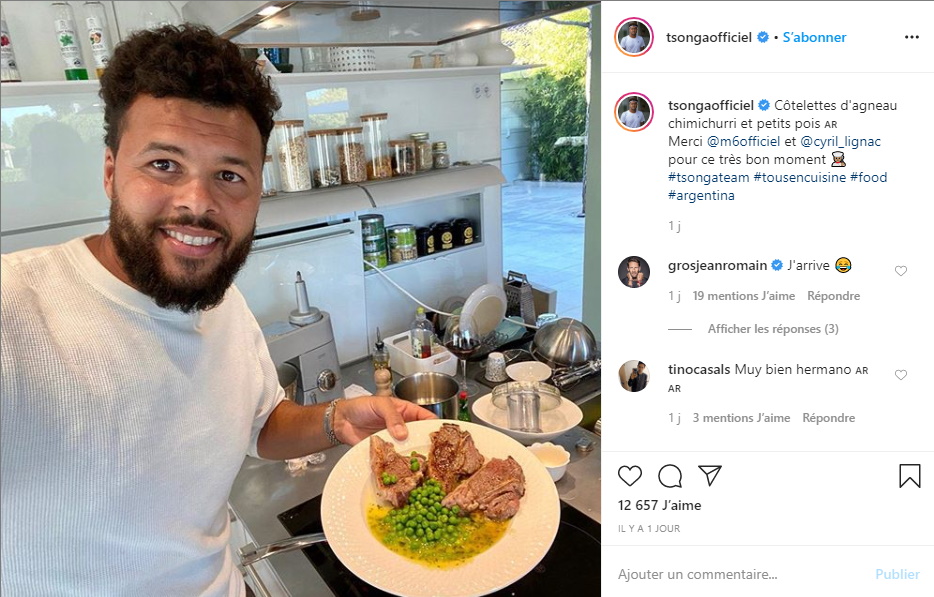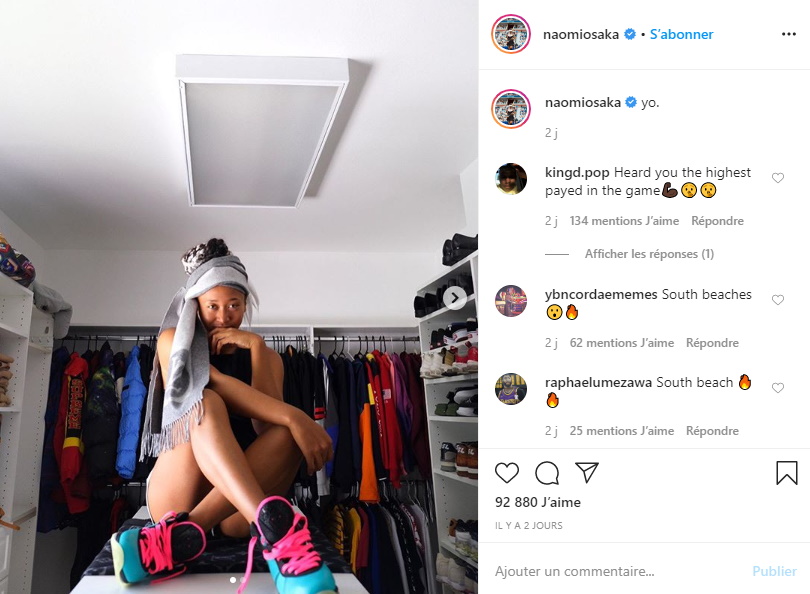 Wednesday, May 27th
Because of a possible thunderstorm, the launch of the first SpaceX flight carrying astronauts has been postponed to next Saturday. As a consequence, this day which should have been historical is now emptied from its main point of interest. What is left in other news? Cristiano Ronaldo's very retro haircut, Jean-Marie Bigard's possible candidacy for the next French presidential elections, Pat Cash's 55th birthday, the announcement that Felix-Auger Aliassime will officially take part in Patrick Mouratoglou's tournament which will take place in his academy in the south of France (Goffin, Paire and Pouille have already confirmed their presence) and this quote from Muguruza, who « is in no rush to repack her bags ». The good news for her is that we still have to wait a few weeks before the season starts again.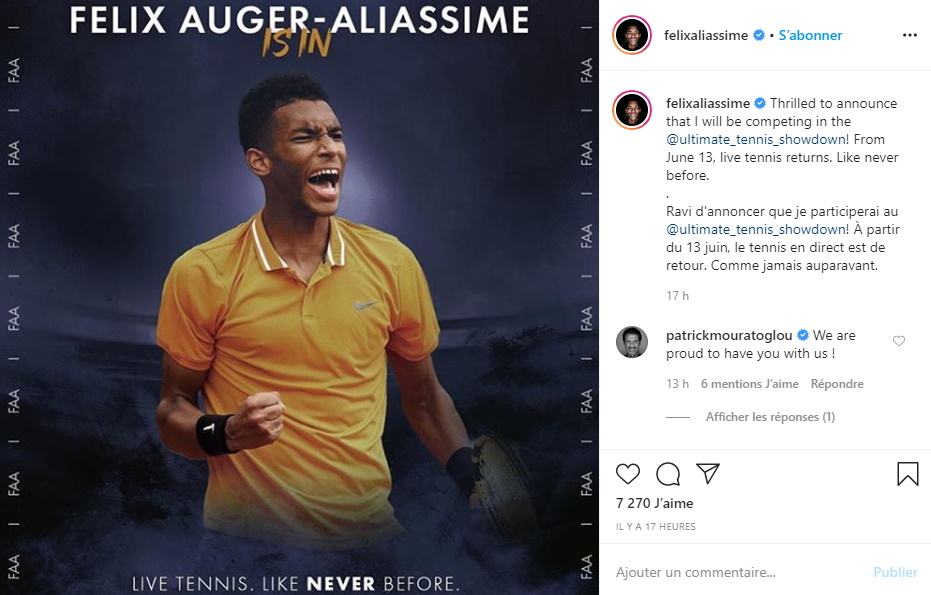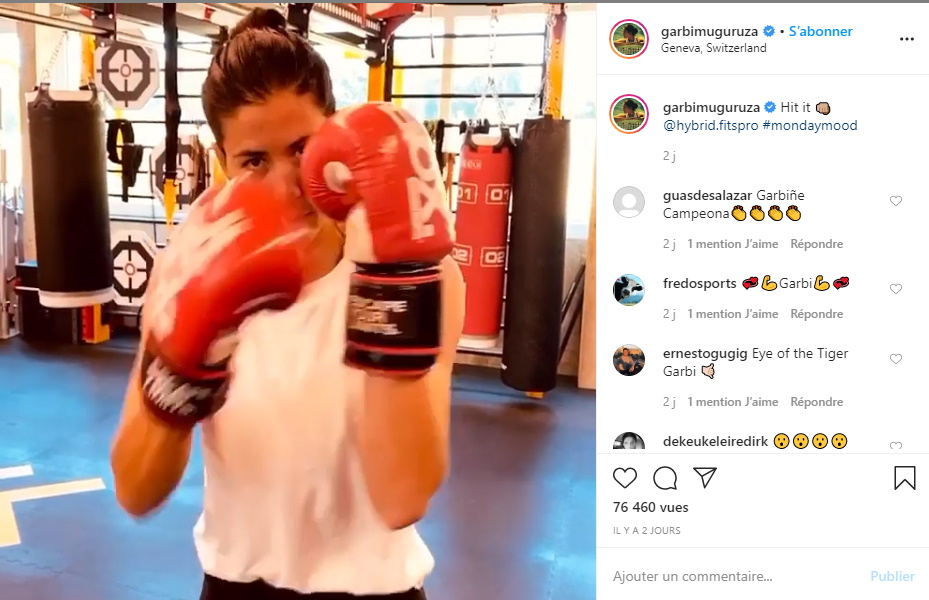 Thursday, May 28th
What do the Solomon Islands, the Marshall Islands, Samoa, Vanuatu, Micronesia, Nauru, Kiribati, Palaos, North Korea and Turkmenistan have in common? These ten countries are the only ones who have reported no cases of Covid-19 on their soil. We're not forced to believe the last two… We can believe, however, the rumor which says that the ex-basketball player Tony Parker is looking to invest in the world of tennis. Known to be a huge fan of the sport, he must be thrilled to learn that Andy Murray is hoping to get back on the courts at the end of June. Another great tennis fan, the actor and humorist Guy Bedos, has sadly passed away at the age of 85. RIP.
Friday, May 29th
After George Floyd's death in Minneapolis, riots have broken in the city and are starting in other places in the US. As it happens, this tragic event happened a few days after Frances Tiafoe relaunched the debate on the lack of black players in the world of tennis. Meanwhile, in Asia, China has launched an expedition to measure Mount Everest. The result? The top of the world is supposedly not at 8848 meters but 4 meters lower. An information which didn't seem to stress out Simona Halep, who was busy getting a haircut, or Kristina Mladenovic, who was learning how to play golf.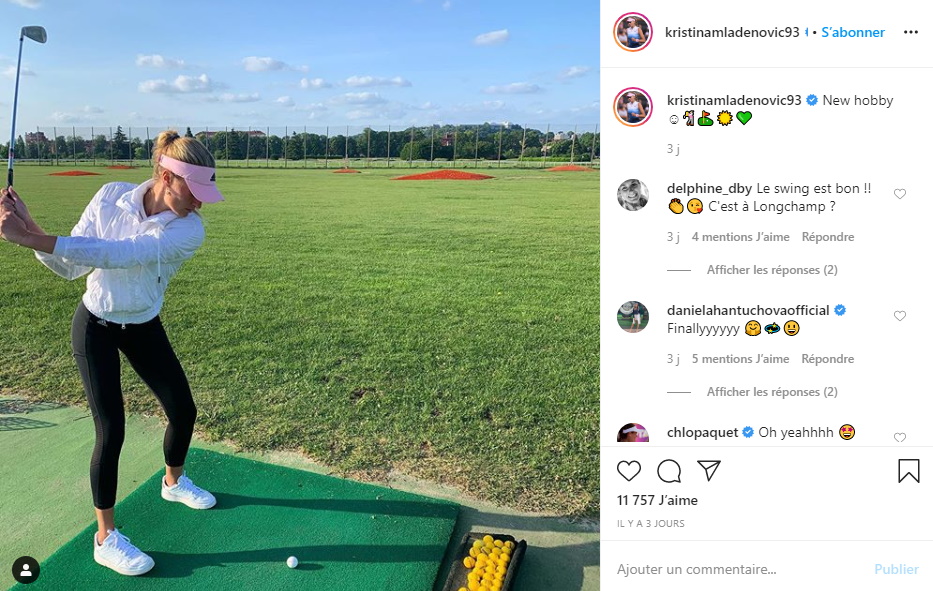 Saturday, May 30th
With 106 million dollars earned in 2019, Roger Federer became the best-paid sportsman in the world, in front of Cristiano Ronaldo, Lionel Messi, Neymar, and LeBron James. Here's another great news of the day, as Marion Bartoli revealed her pregnancy. It was however a tough day for Fabio Fognini who underwent a double surgery on his ankles. It was probably the best time to do it… The tennis break is almost over for Dominic Thiem however, as he will take part in an exhibition tournament in Austria, where we should also see Gaël Monfils. In other news, the historical feat of the day came from SpaceX, which, this time, pulled off its rocket launch with two astronauts inside the Crew Dragon module.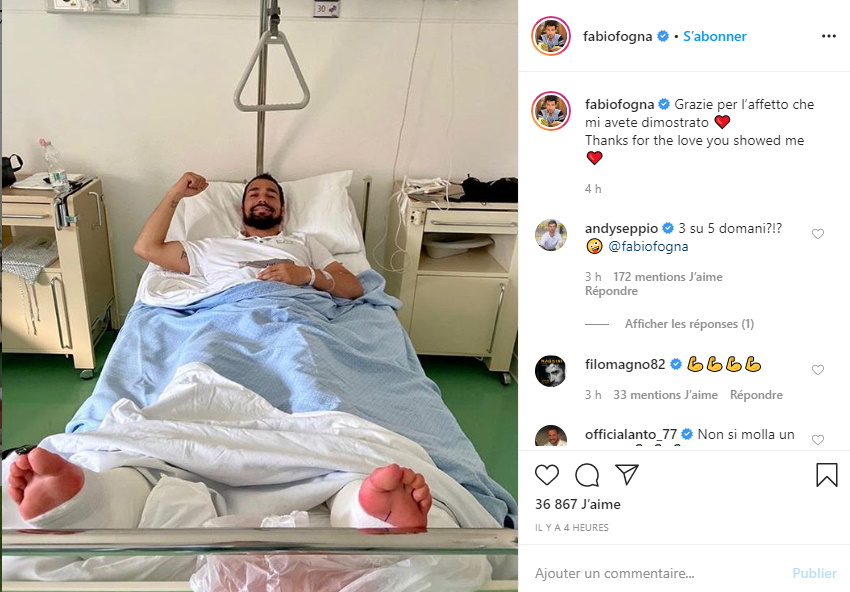 Sunday, May 31st
Many countries are putting an end to the strict lockdown, but be careful to respect social distancing as the virus is still circulating. The proof? The Belgian prince Joachim contracted Covid-19 after taking part in a big party in Spain. Meanwhile, in the US, tensions are still running high following George Floyd's death, and the young Cori Gauff expressed her anger against police brutality in her country. Let's end this week with some happier news regarding our favorite sport: the eternal Roger Federer could get back on the courts mid-July, during an exhibition tournament in Berlin.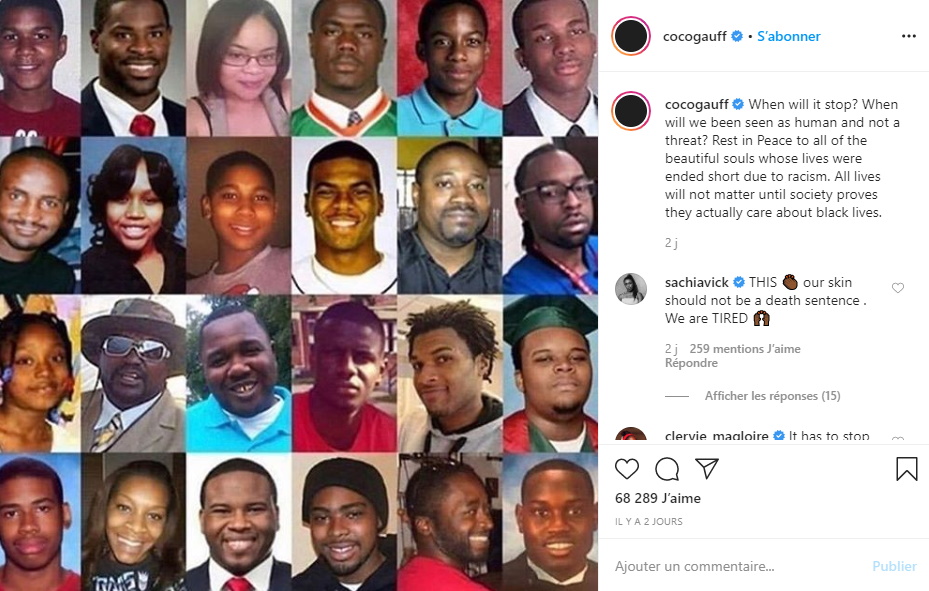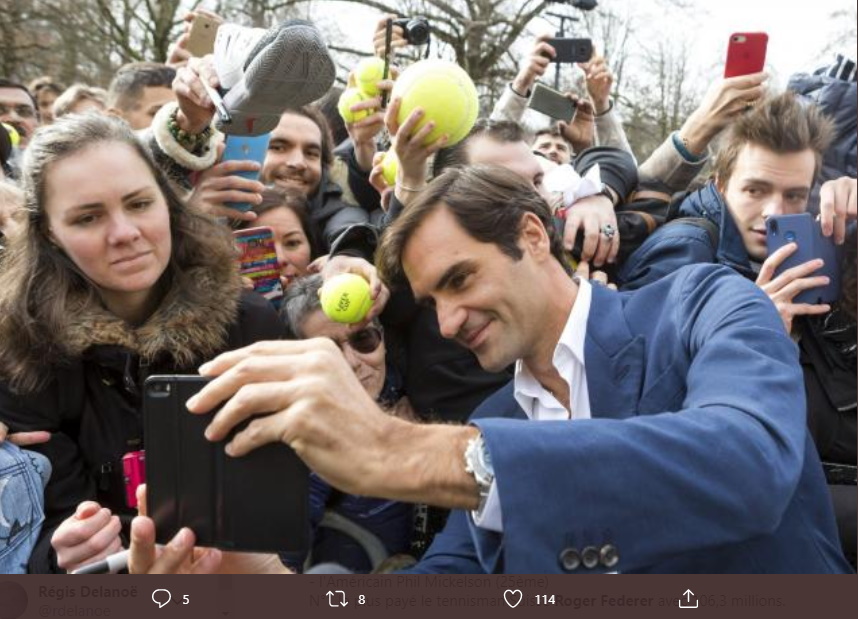 By Régis Delanoë