This day after day by We Are Tennis by BNP Paribas looks back on the spreading of the coronavirus and its consequences on the future of the tennis season. As for Halep, her wedding will take place before the end of the year.
Monday, March 9th
This incredible week started with a first information, which announced some much more radical ones: the BNP Paribas Indian Wells Open, which was meant to start this Monday, was finally cancelled because of the Coronavirus. Right now, the future of the upcoming tournaments remains uncertain. Meanwhile, many players had already arrived in California, and were ready to play. As racquets were put away for an indefinite period of time, some of them, like Dominic Thiem and Donna Vekic, took the opportunity to enjoy a walk in the wilderness. Novak Djokovic, on his side, remained at home with his wife in Serbia, while Roger Federer claimed back the logo « RF » from his ex-sponsor.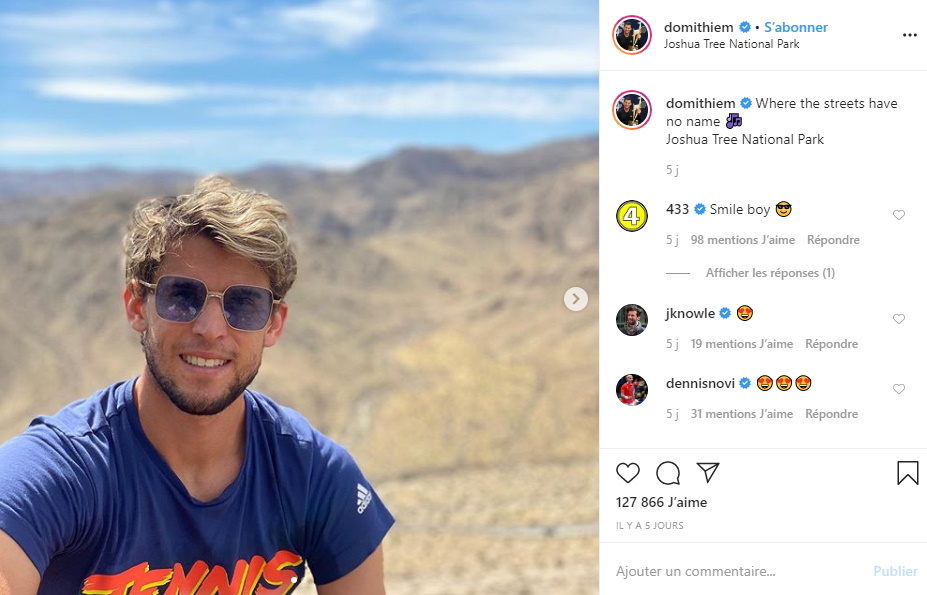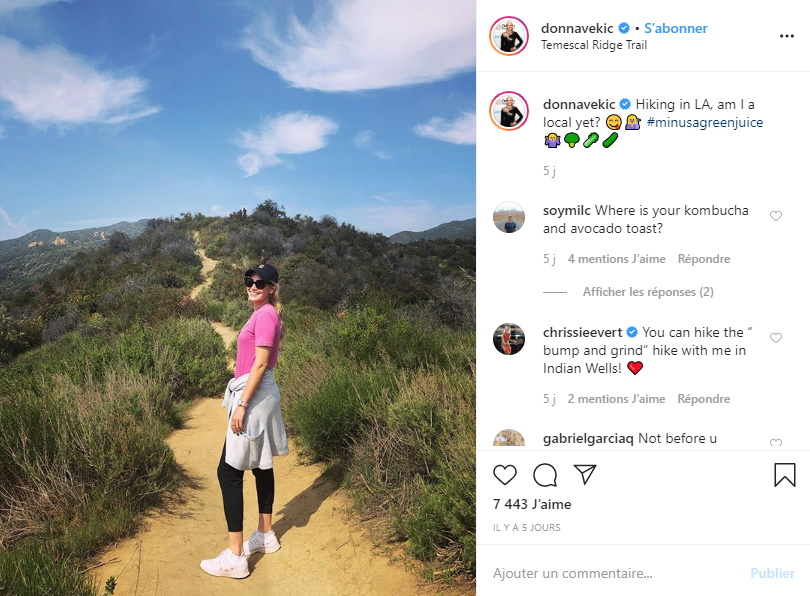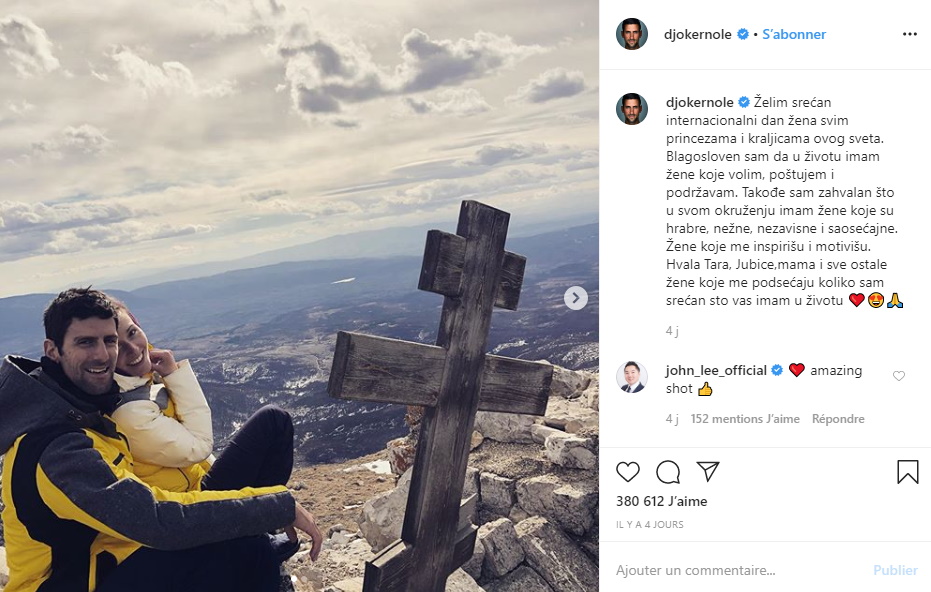 Tuesday, March 10th
In France, a gathering of 3 500 people dressed as smurfs was enough to set a new record. In the midst of the current epidemic, the performance was far from being acclaimed… In the US, players were still killing time: Nick Kyrgios went to the Staples Center, in Los Angeles, to watch a Lakers game with his new girlfriend Anna Kalinskaya, just like Alexander Zverev. Belinda Bencic, on her side, celebrated her 23rd birthday.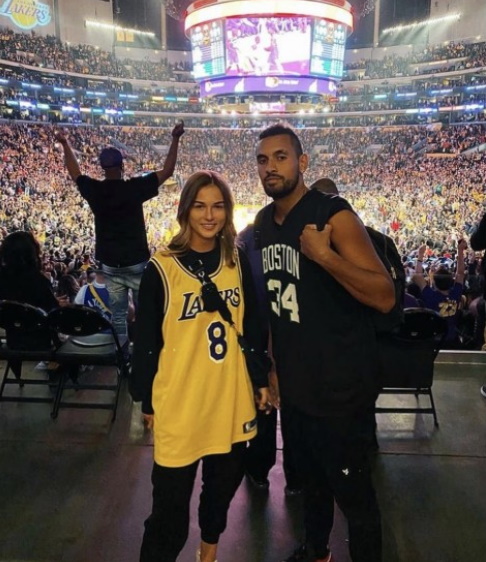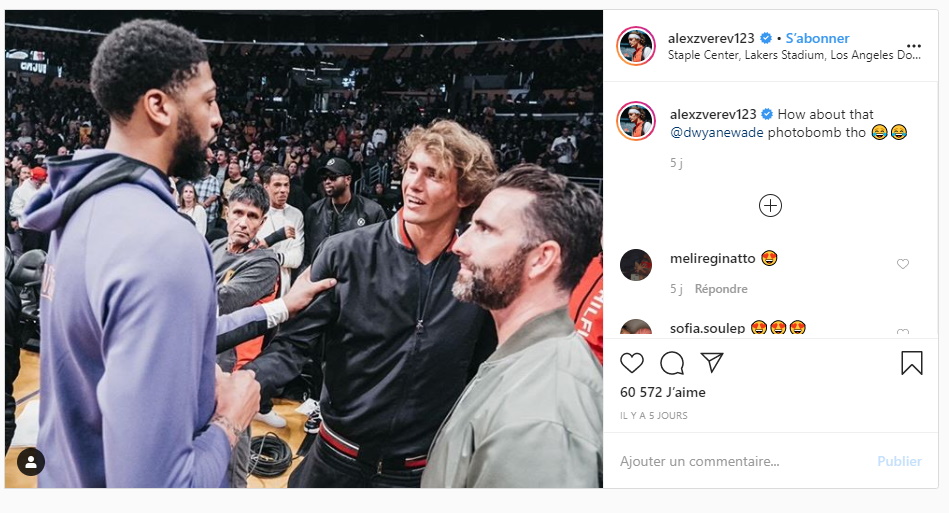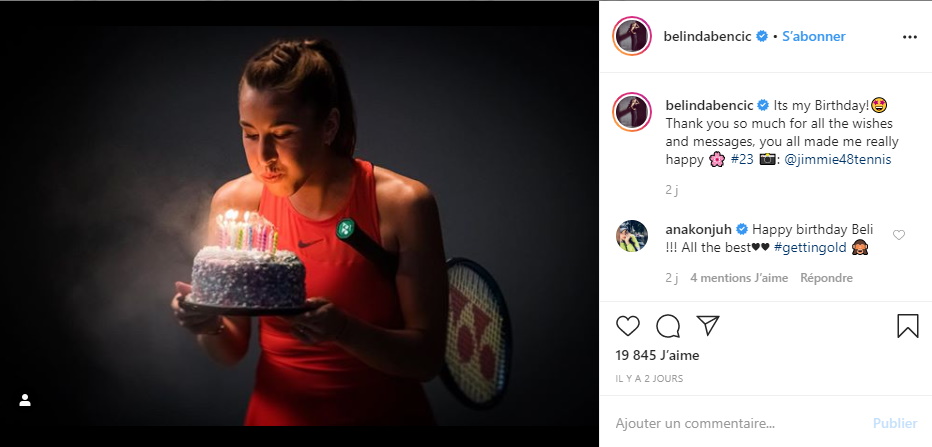 Wednesday, March 11th
There was no reason to be jealous between tennis and music fans: the Coachella festival which was meant to take place a few days from now was also a victim of the virus as it has been postponed to an undefined date. Meanwhile, Kei Nishikori was seen with Michael Chang, while Benoît Paire relaxed on a golf course. Here's one who doesn't seem to bothered by the cancellation of the Indian Wells Open… Simona Halep also had other things to think about than tennis, as she announced her intention of getting married soon and having children with her partner Toni Iuruc during an interview.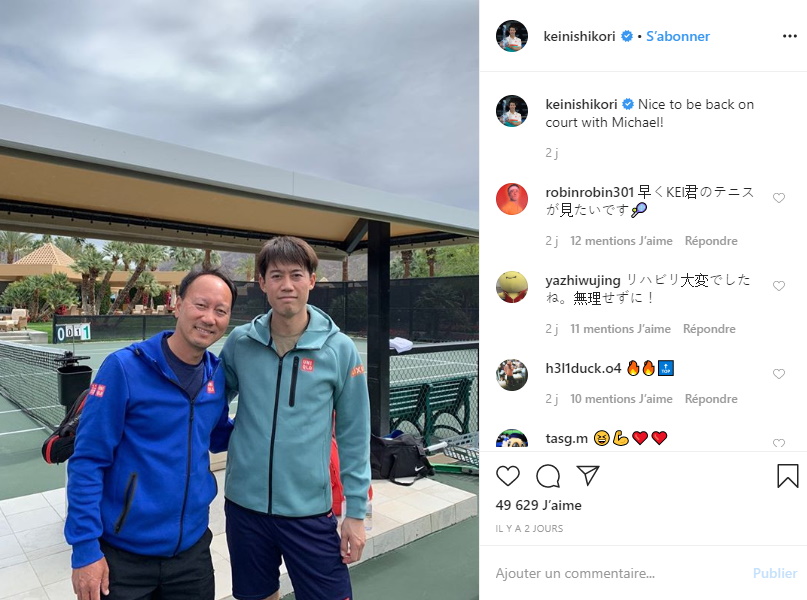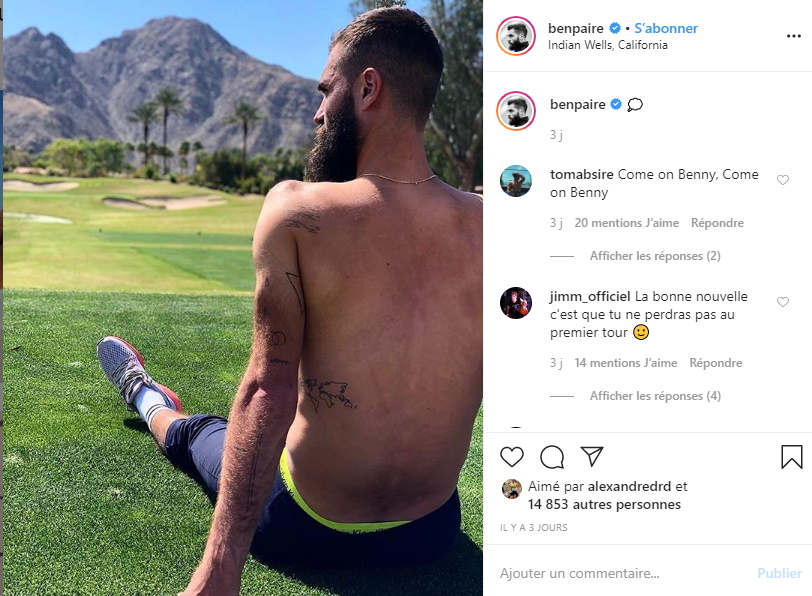 Thursday, March 12th
Zverev and Kyrgios were right to enjoy their basketball game, as the NBA season was brutally stopped after Rudy Gobert tested positive for the coronavirus. The Utah Jazz French center was joking about the virus a few days before, touching the microphones of journalists during a press conference. A real bad timing for this « joke »… In tennis too, everything changed drastically: the season is officially suspended for at least six weeks, or almost the whole of the clay season. Thankfully, one player is taking things pretty well : Benoît Paire, who is still having a great time under the Californian sun! Still in the US, the lucky people of the day were the employees of a towing company, who, after cleaning a garage full of trash which had been abandoned in Ohio, found a rare Chevrolet Corvette which is worth at least 50 000 dollars. Jackpot.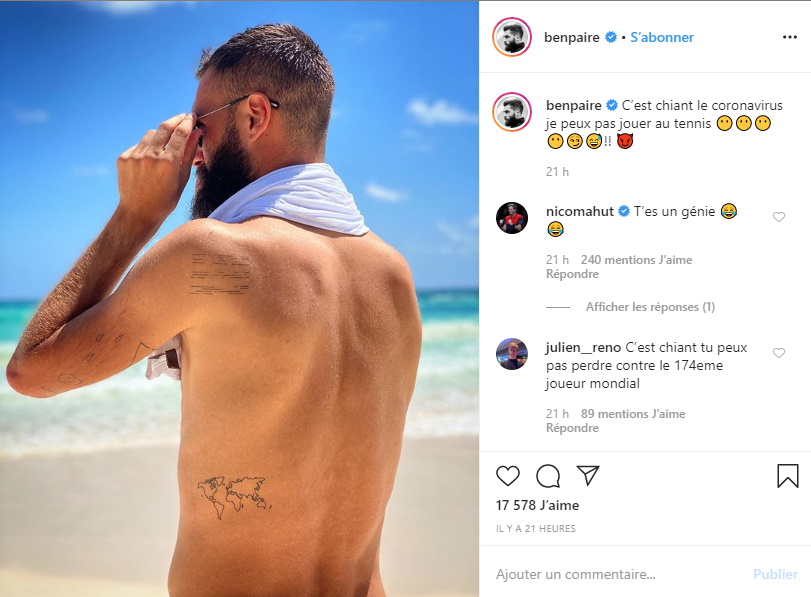 Friday, March 13th
« It's time to stop and to wait. Be careful and take care of your loved ones. Stay safe. » Follow the wise advice of Garbine Muguruza, which she posted on Twitter. Try to stay active by taking inspiration from Ashleigh Barty, who was see hitting a few balls before leaving Indian Wells and heading back home, in Australia. And don't try to be a smart ass, like this American man who bought thousands of liters of hand sanitizer to make a profit, but saw his account suspended on all online platforms…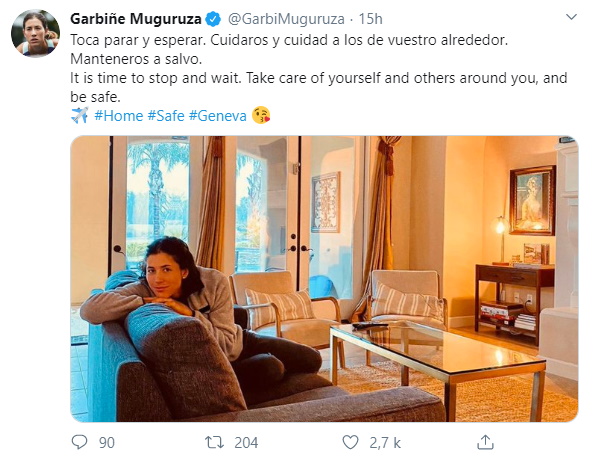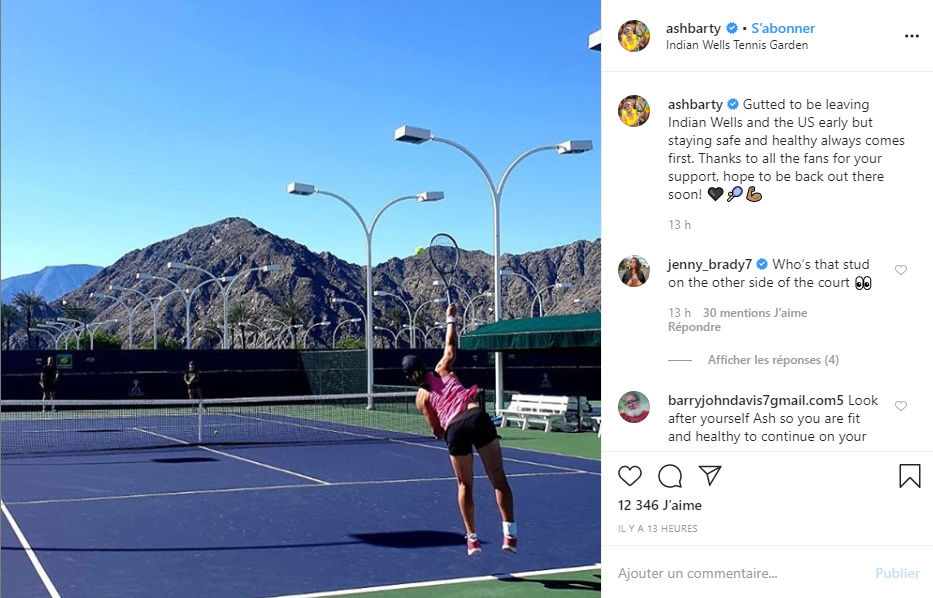 Saturday, March 14th
During an interview, Taylor Fritz looked back on the decision to stop the tennis season, and the reaction of many players of the circuit, who shared their thoughts on a common Whatsapp group: « Some of the players said we could play behind closed doors, but the majority of us asked for the circuit to be put on hold for our fans' and our own safety. It wouldn't be useful to play without our fans being there. » So be it! On the internet, many different initiatives are encouraging people to follow and respect the measures of hygiene. So, do what Gloria Gaynor is doing when you're in the bathroom: wash your hands to the tune of I Will Survive!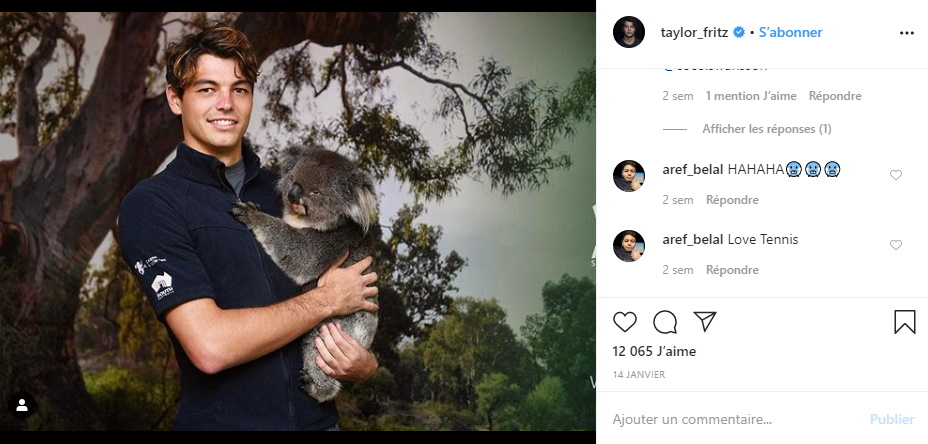 Sunday, March 15th
In Australia, people are trying to come up with ideas to deal with the shortage of toilet paper: an Australian newspaper has decided to print blank pages to help their readers who need to go to the loo… In other news, it's already the seventh day without tennis. When will it start again ? Nobody knows. Meanwhile, we'll have to be patient, reasonable, and tell ourselves that we'll be even more pumped to follow this strange 2020 season when it will be back on track. And remember, do exactly what Madison Keys or Stan Wawrinka are doing: stay home!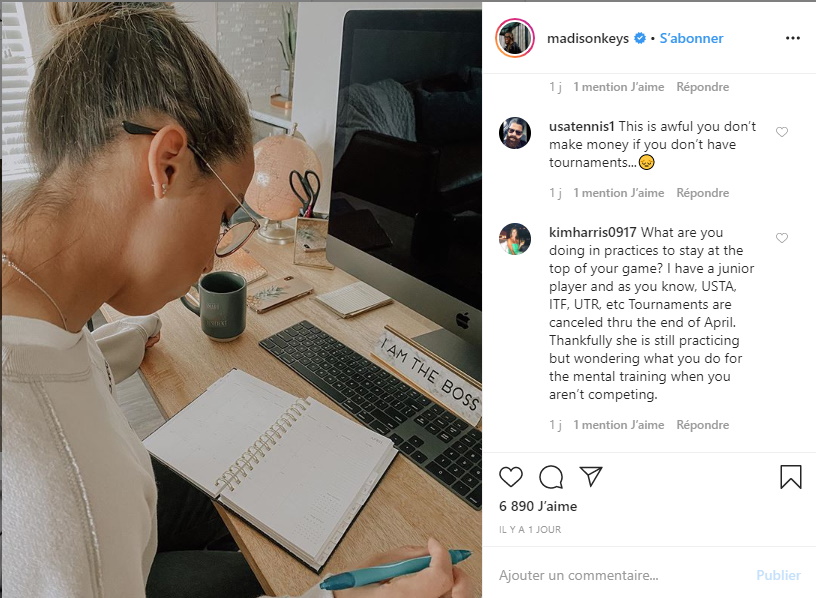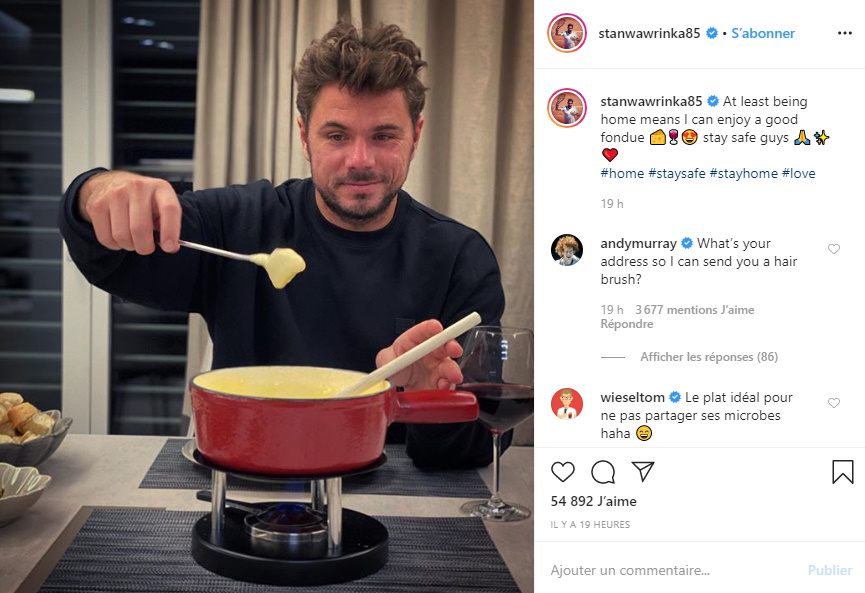 By Régis Delanoë