We Are Tennis by BNP Paribas brings you the best of the past week, on and off the courts. A winning week for Gaël Monfils in Rotterdam, a new record-holder for the oldest living person in the world in Japan, and an ultra-marathon in China.
Monday, February 10th
We'll start with Fabio Fognini's confession: « I'm quite simply lazy ». Still with confessions, here comes Stefanos Tsitsipas: « In 2019, I took tennis too seriously. » Meanwhile, the doubles world number 1 Robert Farah was cleared of all suspicions of doping and Dominic Thiem made his breakup with Kristina Mladenovic official. In other news, five tournaments were on the menu this week: Rotterdam, New York, and Buenos Aires for the men, Saint-Petersburg, and Hua Hin, in Thailand, for the women, with Elina Svitolina being the top-seed there. At the Oscars, in Hollywood, the best actress Renée Zellweger gave a speech in which she payed a vibrant homage to her female heroes, which included the Williams sisters.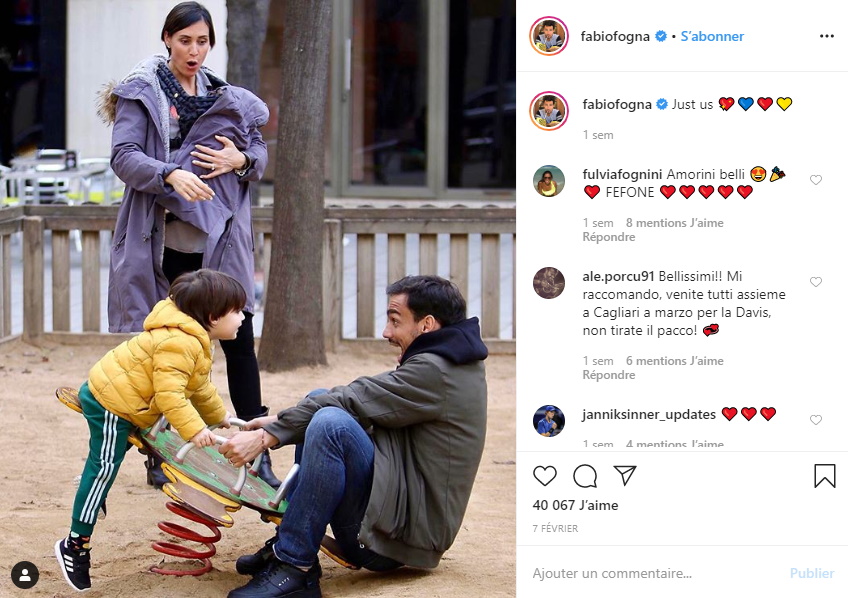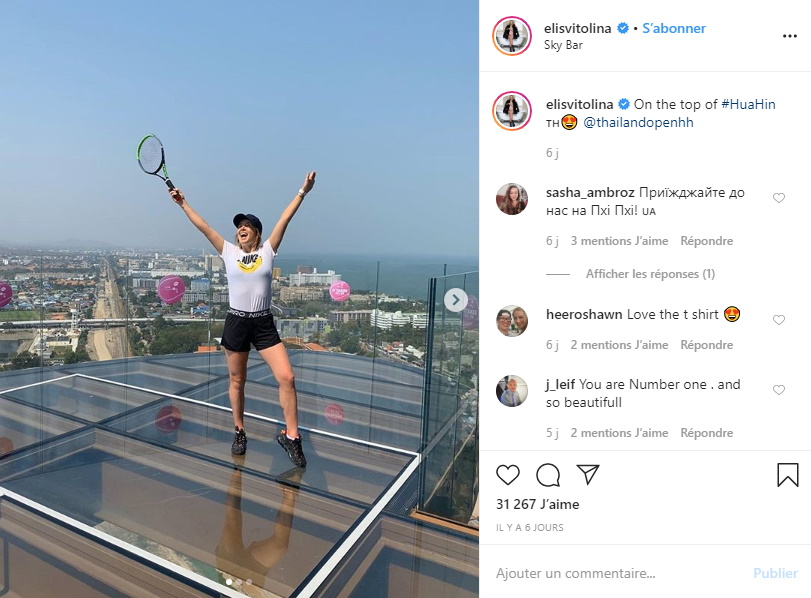 Tuesday, February 11th
Lazy Fognini and Paire the dilettante were knocked out in their first-round match in Rotterdam, unlike Auger-Aliassime who defeated Struff. Some players took this week as an opportunity to take (already) a small break in their season, just like Wawrinka, who went hiking in the mountains and Rafa Nadal who went swimming for the first time of the year at home, in Majorca. Daniil Medvedev also had a small break as he celebrated his 24th birthday. Speaking of age, mankind has a new oldest living male with Chitetsu Watanabe, who is 112 years-old. A Japanese woman is also the oldest woman alive: Kane Tanaka, who is 117. Kei Nishikori can be proud of his elders.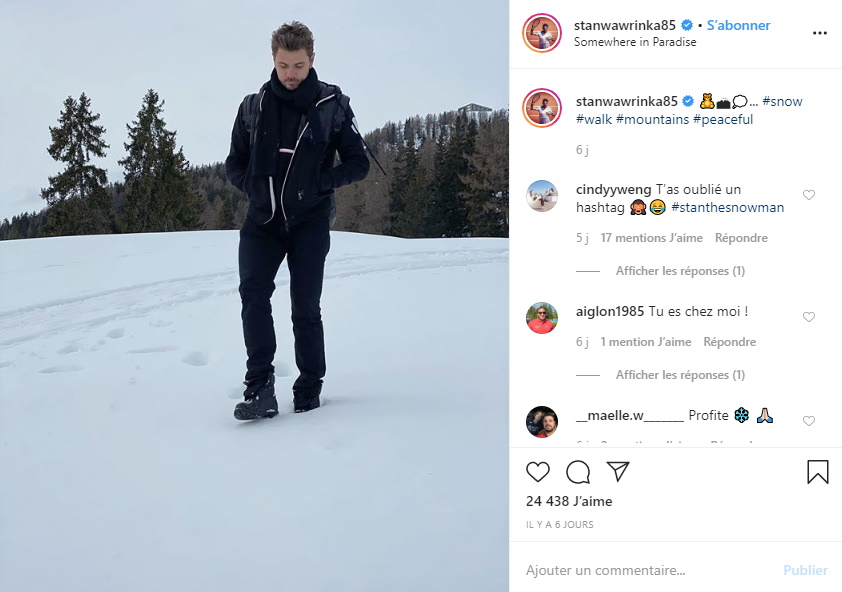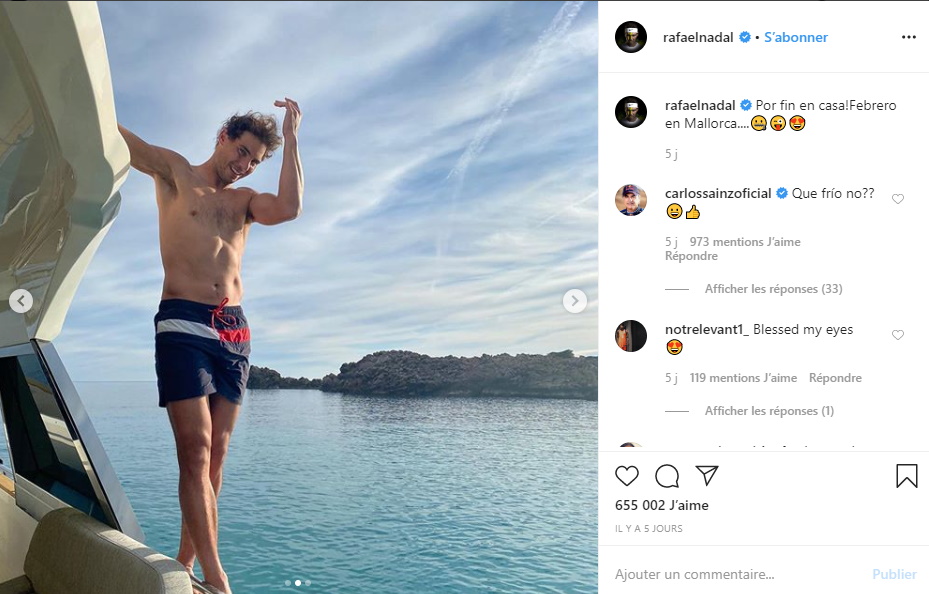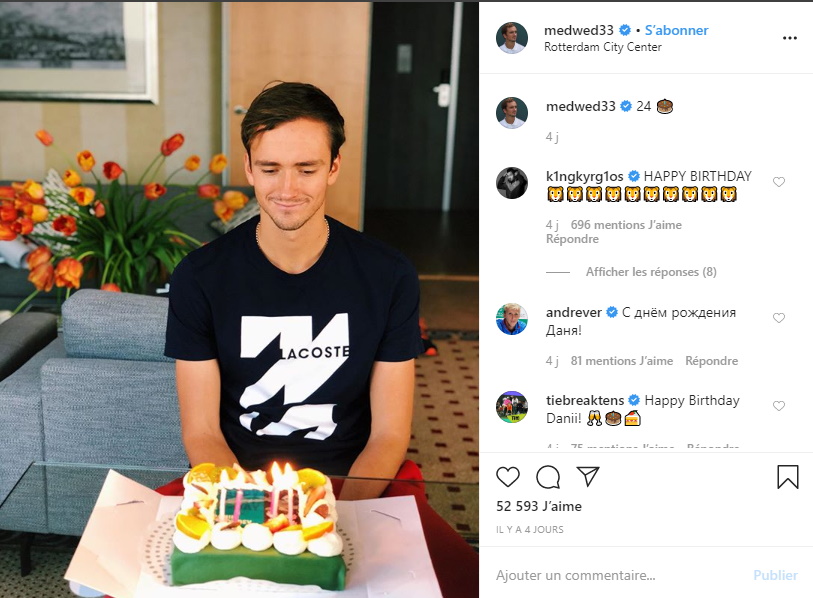 Wednesday, February 12th
Nadal's forehand and mental strength, Goffin's backhand, Monfils' physical attributes, Mahut's volley and his own returns: that's the ideal player, according to Novak Djokovic. The whole thing would indeed give us a superhero but Netflix has decided to create a mini-series on another tennis heroine: Naomi Osaka, who is currently relaxing as she was seen attending the New York Fashion Week. But the great news of the day was the birth of Stone Chardy, who made his father Jérémy very proud. His fellow countryman and ex-Davis Cup captain Yannick Noah was also nostalgic as he published a picture of his very first tennis licence on Instagram.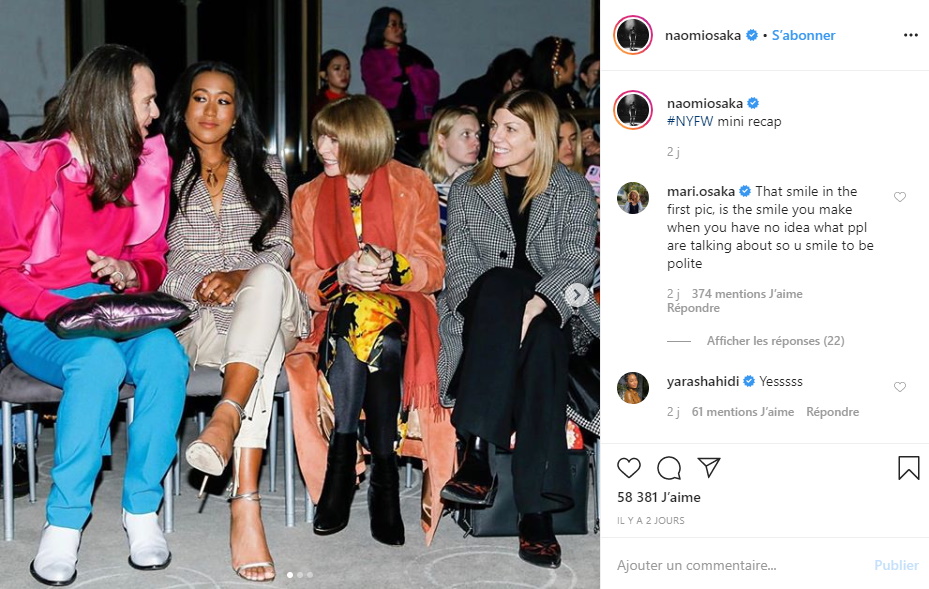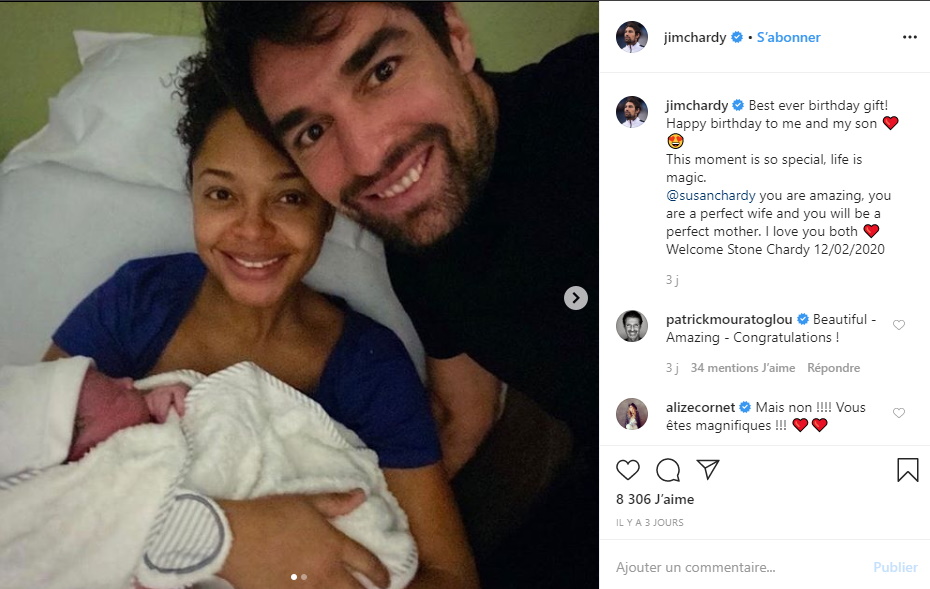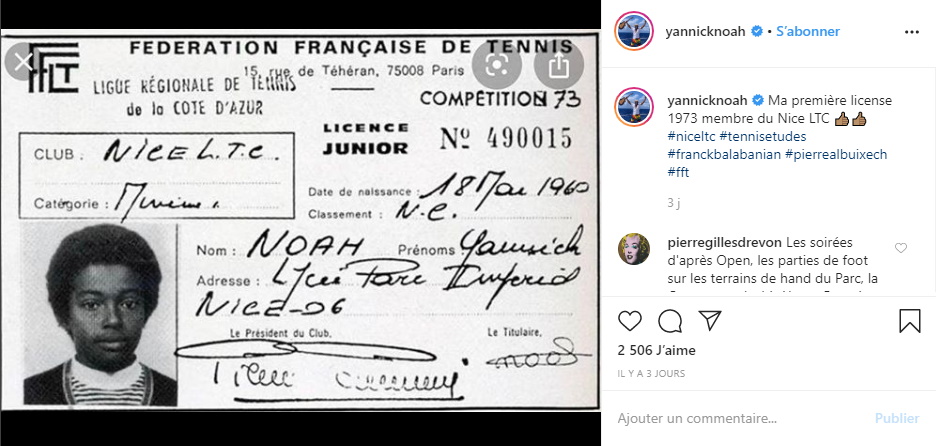 Thursday, February 13th
A few days after the exhibition match played by Federer and Nadal in Cape Town, South Africa had another event to celebrate, this time, a major historical event: the 30th anniversary of Nelson Mandela's prison release. In tennis, the performance of the day came from Jannik Sinner, who defeated Goffin in Rotterdam. A beautiful feat was also produced by Bedene who knocked out Tsitsipas and confirmed his great form. In New York, the top-seed John Isner was dominated by Jordan Thompson. As for the recent winner of the Australian Open, Sofia Kenin, she was seen preparing for the Dubai Open by riding a camel. Why not, after all?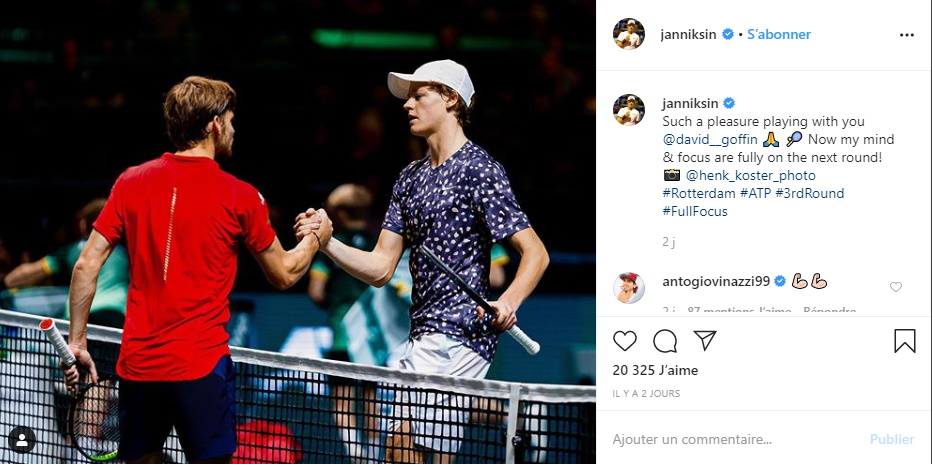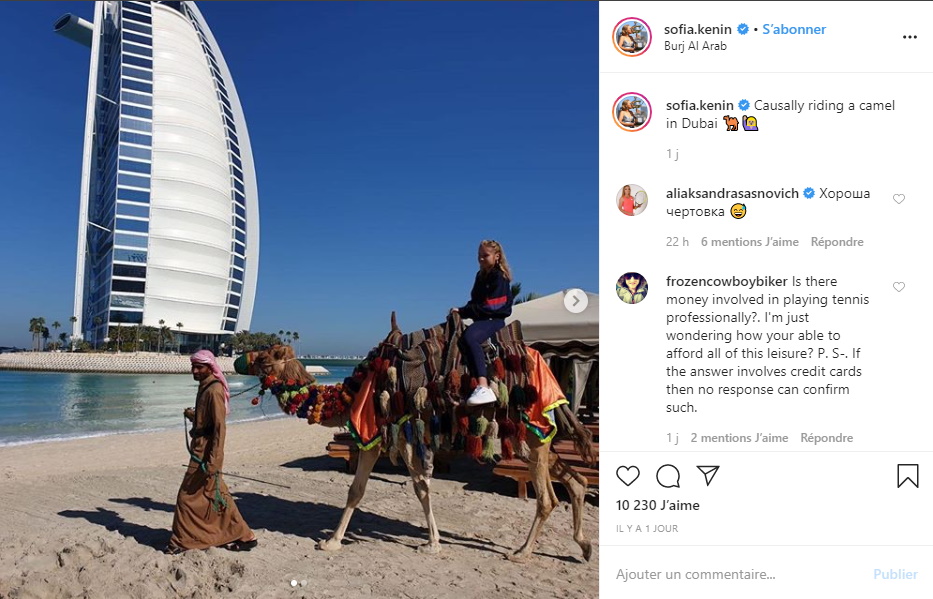 Friday, February 14th
There are many ways to celebrate Valentine's day: with your family, like Anna Kournikova and Enrique Iglesias, who welcomed their third child, or with originality, like this Russian lieutenant who proposed to his wife by disposing 16 tanks which formed a heart, in his military base ; or by declaring your love, like Belinda Bencic, who stated that she would be « very happy » to play the mixed doubles at the Tokyo Olympics alongside Roger Federer. Well, there are worst companions, indeed… Roger Federer who is spending more and more time off the courts, and whose 2020 clay season should be exclusively limited to Roland-Garros. We can't wait!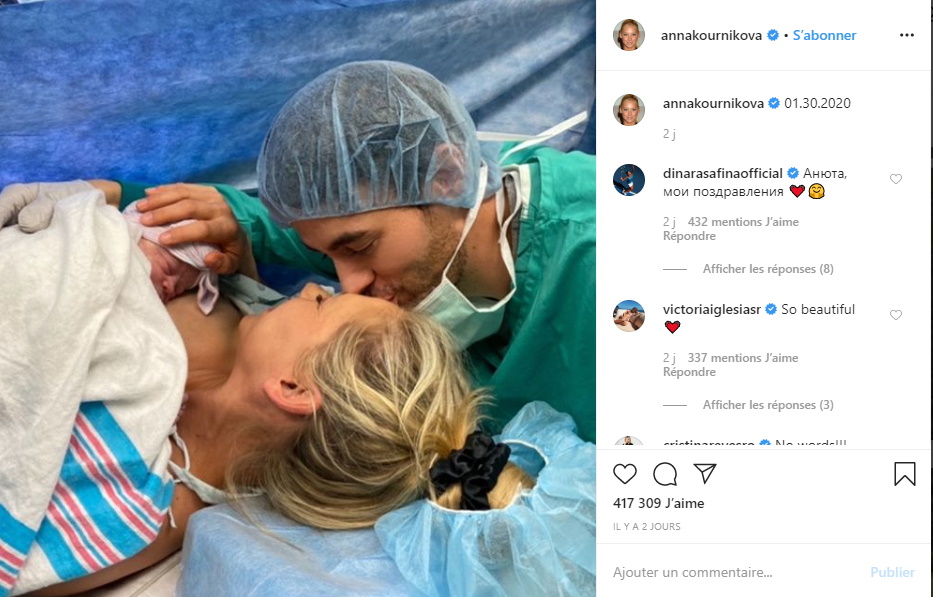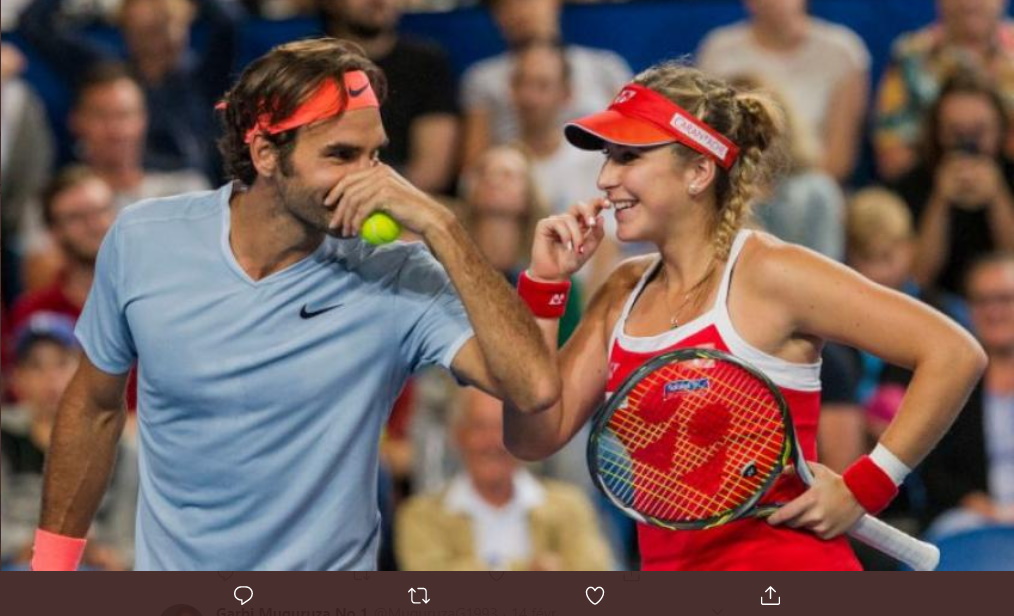 Saturday, February 15th
Fate has decided to put Garbine Muguruza in Kim Clijsters' way, for her great return to competition in Dubai next week. A tricky draw, for the Belgian legend! Here's another upcoming event: Leo Borg, Bjorn Borg's son, will make his professional debuts at 16, as he has received a wild-card to play at the Bergamo Challenger. Meanwhile, the current tournaments are coming to an end, with a beautiful final to come in Rotterdam, betweek Gaël Monfils and Felix Auger-Aliassime, who respectively defeated Krajinovic and Carreno Busta in the semi-finals. But the sporting feat of the day was produced by Pan Shancu, a Chinese running aficionado, who ran an ultra-marathon in his apartment, going round and round in his living room, as he was confined there because of the Coronavirus epidemic. The record to break? 6h41.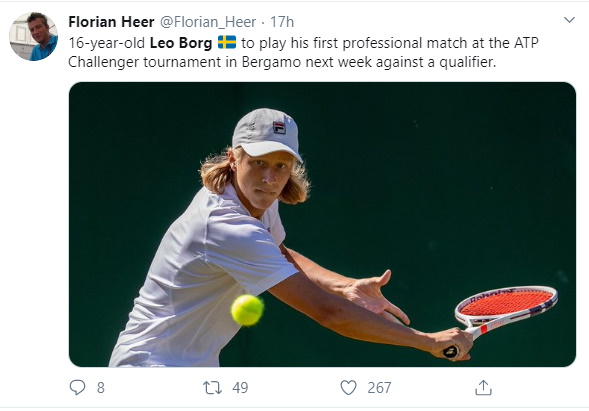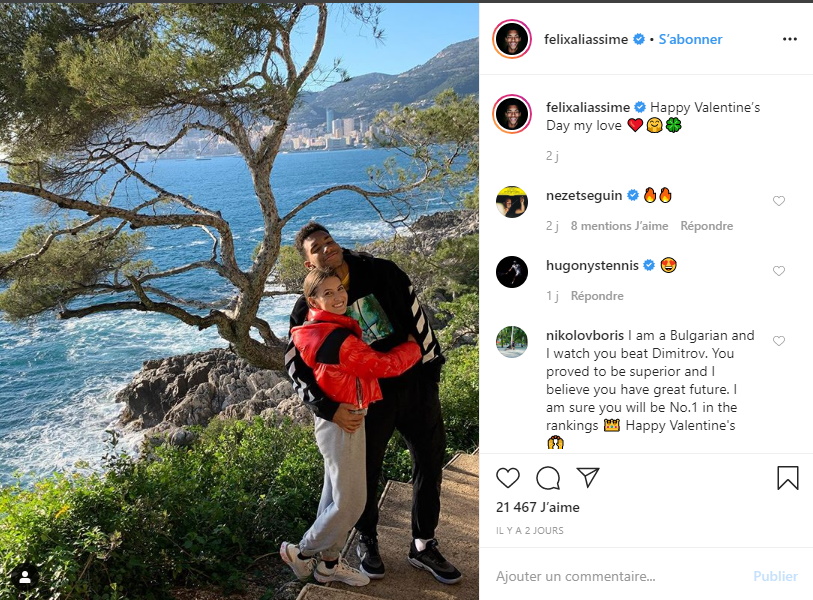 Sunday, February 16th
The number of the day: 10, like the number of titles now won by Gaël Monfils during his career, after he defeated Félix Auger-Aliassime. It's the Frenchman's second consecutive title in Amsterdam, and the second in a row in February, after he triumphed in Montpellier last week. Also in great form is Kiki Bertens, who won the Saint-Petersburg Open as she defeated Elena Rybakina. In Hua Hin, Magda Linette, who defeated Leonie Küng in the final, won her second title ever. And we'll leave you with a last picture of Ashley Barty holding her niece. Soooooo cute.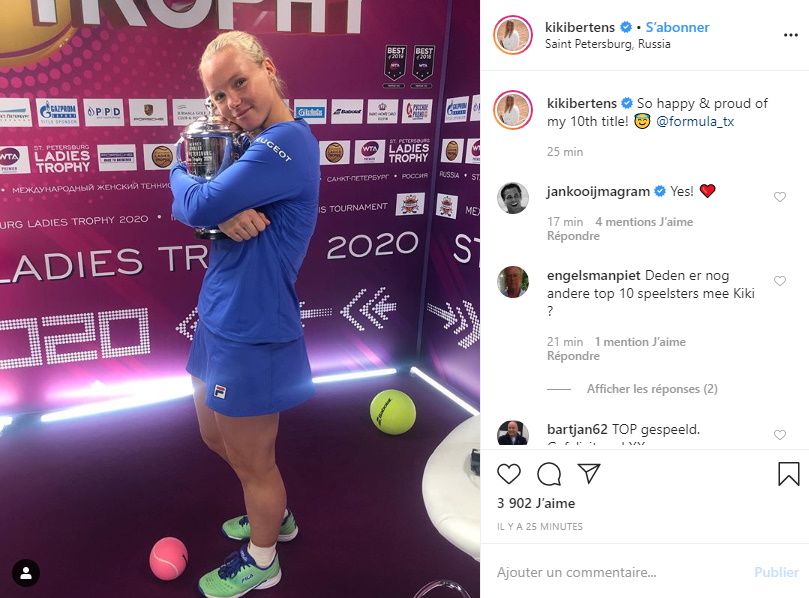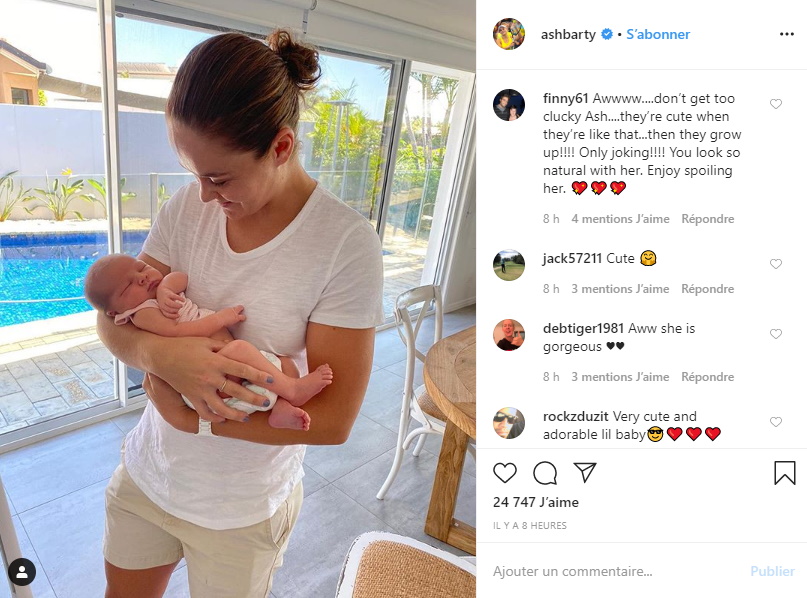 By Régis Delanoë