We Are Tennis by BNP Paribas brings you the best of the past week, on and off the courts, day after day. A week of records: for a golden retriever first, and also for the couple Nadal-Federer, who were seen in Cape Town.
Monday, February 3rd
« I feel at peace and serene », said Novak Djokovic the day after his latest win at the Australian Open. A 17th Grand Slam tournament for the Serb, who took the throne of the ATP ranking back from Nadal's hands. Dominic Thiem, the other finalist in Melbourne, won a spot at the ranking and is now the world number 4, not far from Roger Federer. In the women's ranking, Sofia Kenin is now the world number 7, and Garbine Muguruza is back in the top 20. Eugenie Bouchard, who's very far from the two (she's the world number 267, currently…), was busy watching the Kansas City Chiefs clinching the Super Bowl.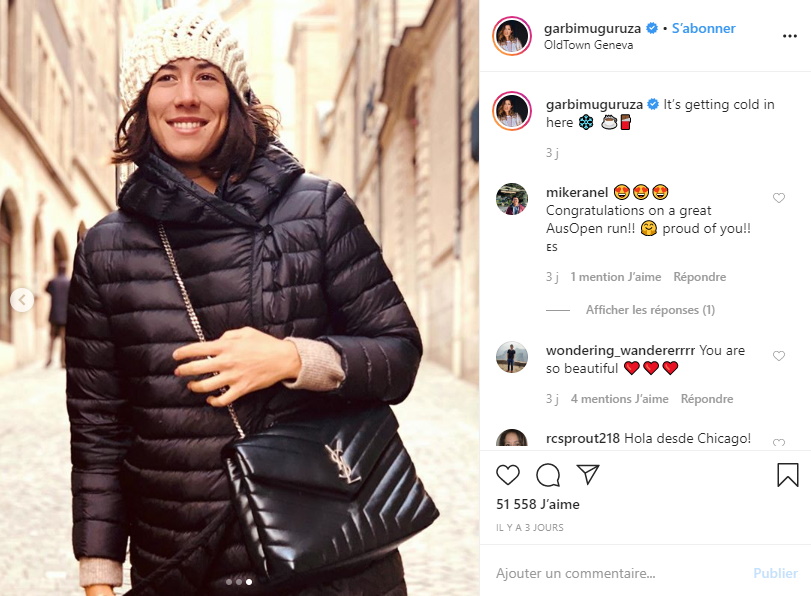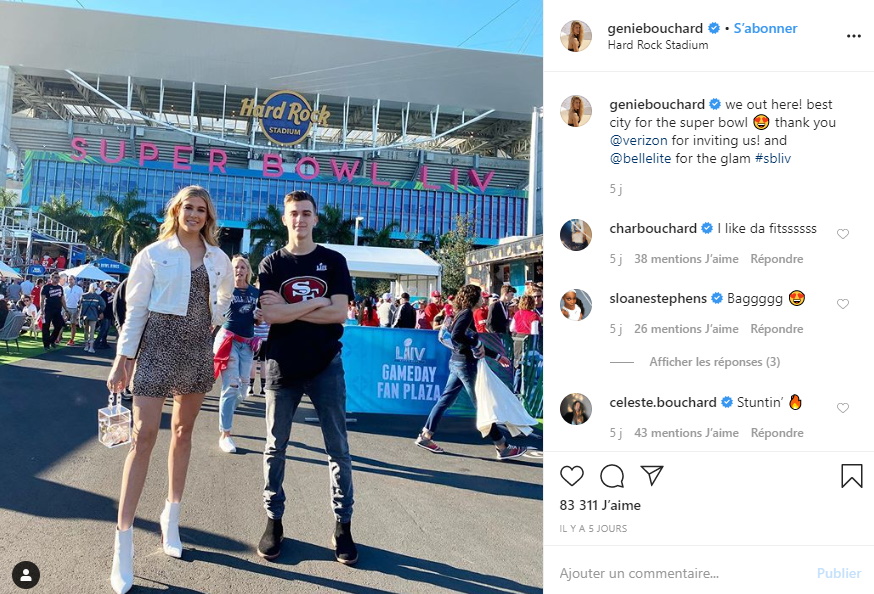 Tuesday, February 4th
Apart from that, what's on the menu this week? In men's tennis, three ATP 250 tournaments were played in Montpellier (the top seeds? Monfils, Goffin and Shapovalov), Pune (Paire, Berankis, Travaglia) and Cordoba (Schwartzman, Pella, Garin). In women's tennis, the qualifying rounds of the Fed Cup were played. The Belgian team had a glamorous sparring partner as Kim Clijsters was seen hitting the ball. In other news, Lady Gaga has a new boyfriend, Anna Kournikova is supposedly expecting her third child, and Mark Philippoussis stated that his fellow countryman Nick Kyrgios « could win many Grand Slams if he only focused on tennis. » Well, that's a pretty big « if », isn't it?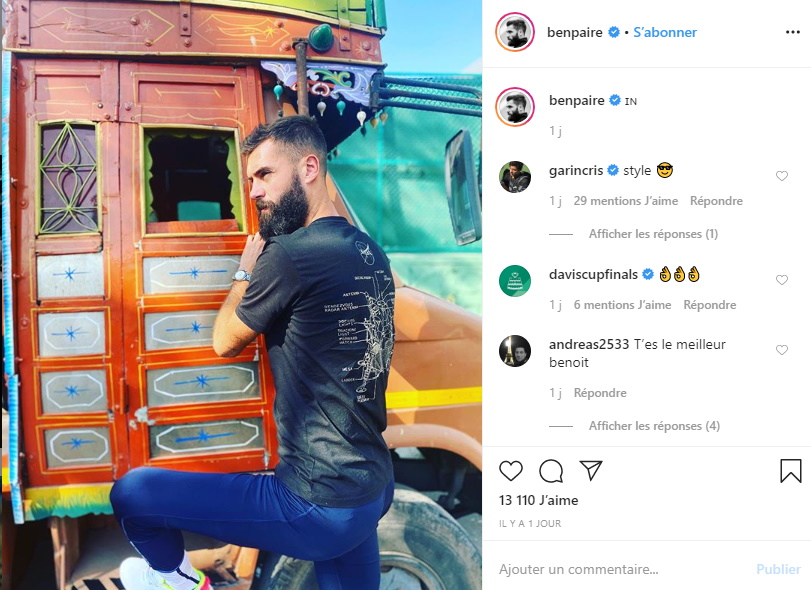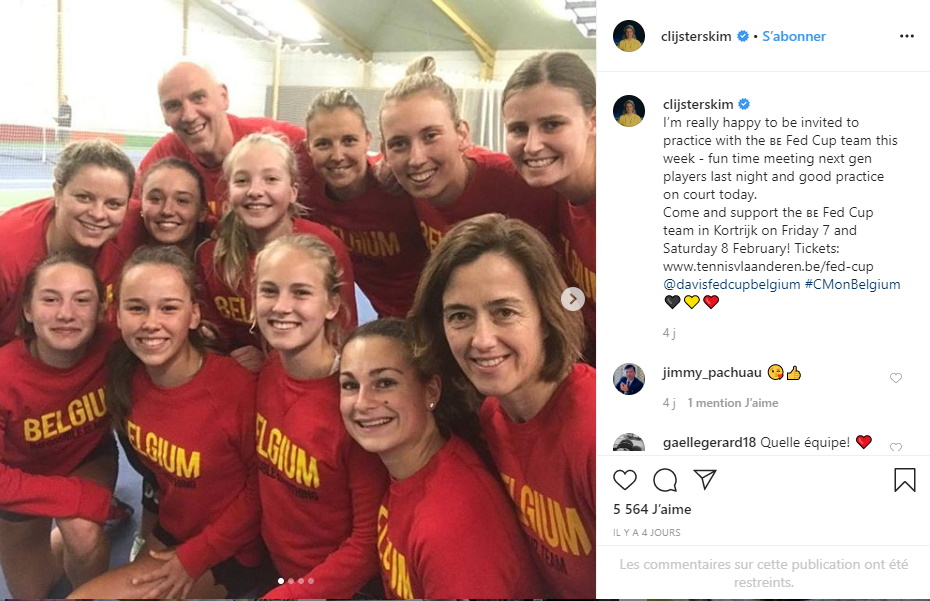 Wednesday, February 5th
« Would I have preferred Thiem to win? Yes, of course. We don't have to be hypocrites, do we? » Rafael Nadal has got a lot of qualities, including outspokenness. Nadal who was pretty busy this week as he was in Kuwait with his friend to unveil a new tennis academy which bears his name, before joining Roger Federer in South Africa. No sightseeing however for Maria Sharapova, but a failed return at home : still lacking form, the Russian withdrew from the Saint-Petersburg Open which will take place next week. Meanwhile, here are some news from our animal friends: a one-eyed puppy was born in Thailand, and a salamander - which is alive - hasn't moved in 7 years.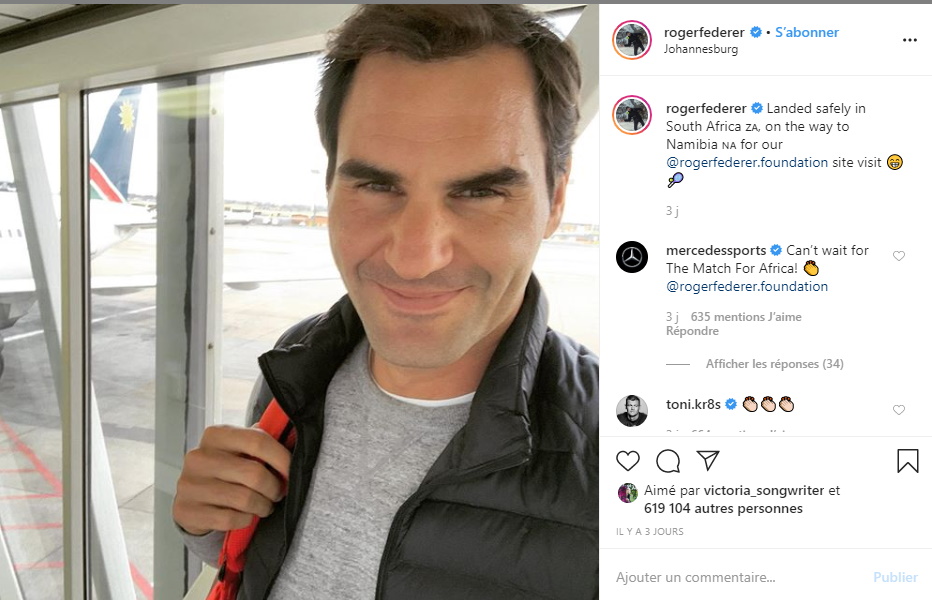 Thursday, February 6th
A bad day for Paras Shah: this London-based trader, who was one of the highest-profile traders in the City, was suspended by his employer after having stolen sandwiches from the office canteen… In much sadder news, Hollywood lost its doyen, Kirk Douglas, a great tennis fan who passed away at the age of 103. It was too much to take for Benoît Paire who lost in his first-round match in Pune, India, as he lost against an Italian player who had gone through the qualifying rounds, a certain Roberto Marcora. The Frenchman was the top seed of the tournament… In Cordoba, the favorite Diego Schwartzman is still there, just like Monfils and Goffin in Montpellier. Oh, and here's some great news: the central court of Roland-Garros is now equipped with a roof!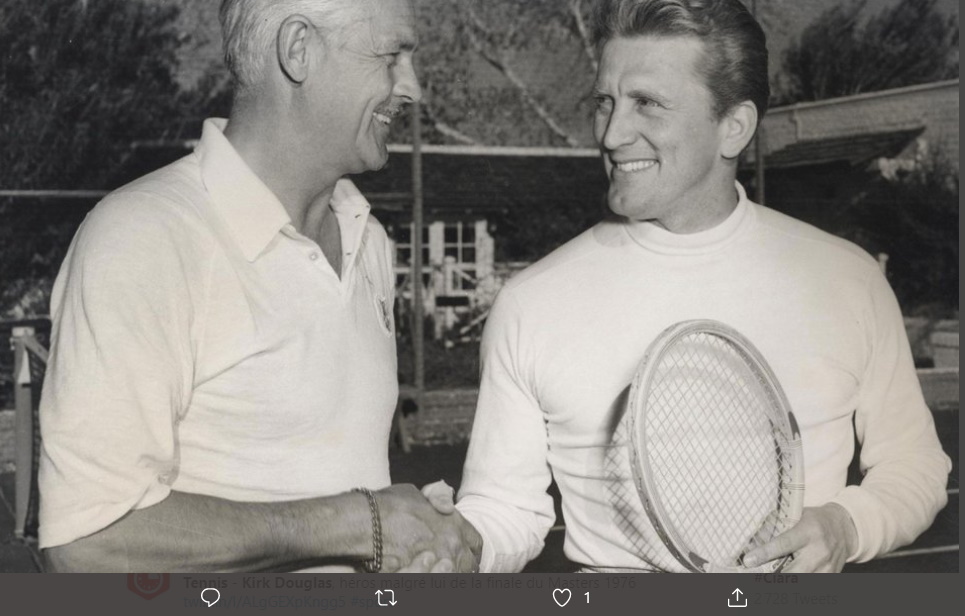 Friday, February 7th
The champion of the day? A dog, a 6-year old golden retriever named Finley, to be precise, who's capable of holding 6 tennis balls in his mouth. One of the rare records which neither Roger Federer, nor Rafael Nadal will be able to break. The two friends still decided to break yet another record on this Friday: the biggest crowd to ever attend a tennis match, as almost 52 000 spectators watched their exhibition match in Cape Town, South Africa. That's almost 10 000 spectators more than the crowd which attended Federer's match against Zverev last November in Mexico City. For the record, the Swiss won the match in three sets, but mainly showed his ever-growing complicity with his historical rival, as he pleased the crowd, notably by acting as a ball boy. Another one who had fun is Caroline Wozniacki, who recently retired and who was seen, quite simply, playing golf in the snow. To finish with the idea of simplicity, Felix Auger-Aliassime announced that for every point won this season on the ATP circuit, he would donate 5$ to EduChange, partnering with the NGO CARE to support the protection and education of children in the region of Kara, in Togo (where his father originates from). BNP Paribas is joining the initiative by adding 15$ for every point won by Felix.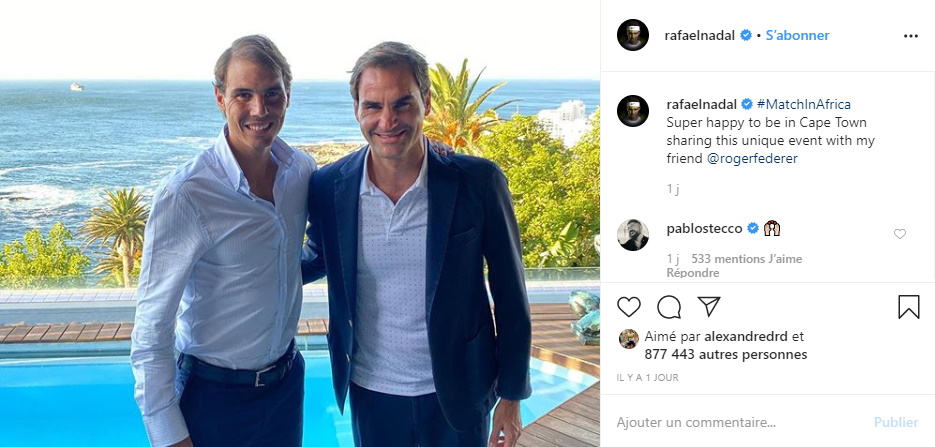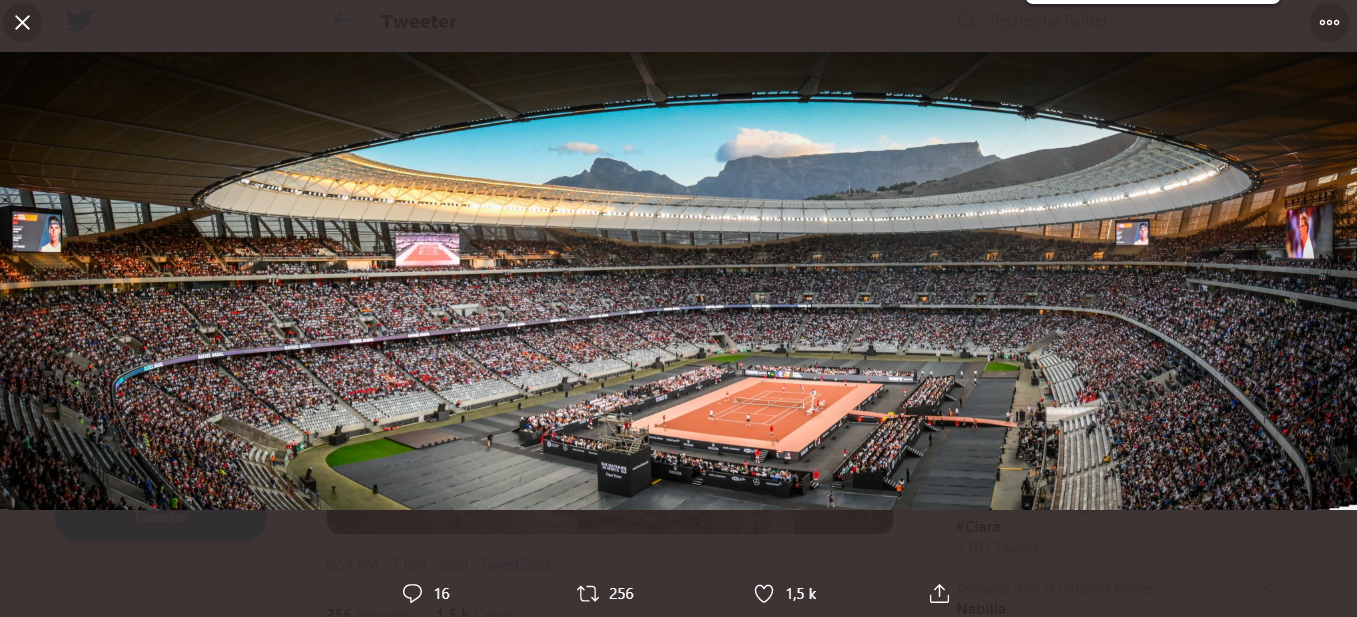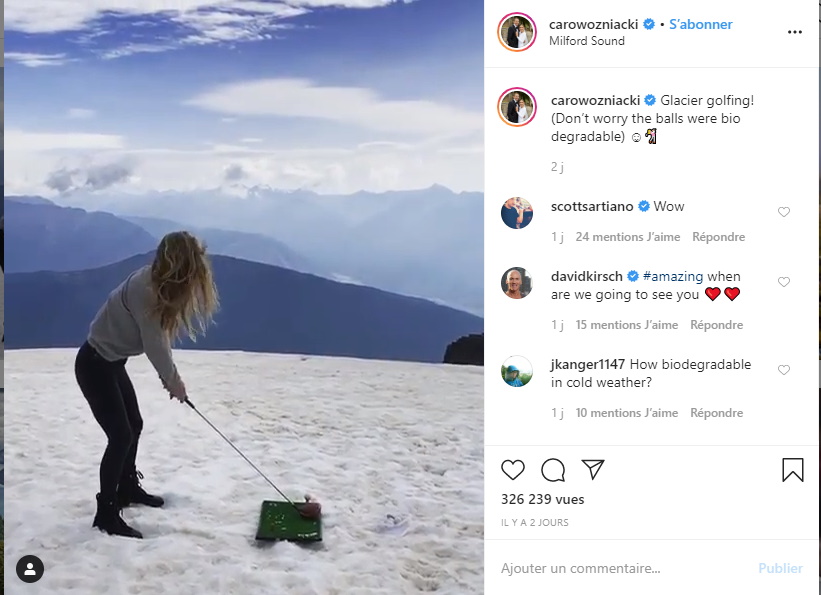 Saturday, February 8th
« Rafa is my friend and that's what makes our exhibition matches so special. » A nice bromance between Federer and Nadal, the day after their record-breaking match in South Africa. Meanwhile, Djokovic enjoyed his holidays with his missus, and Tsitsipas rode solo in the Oman desert, while Khachanov and Rublev are already preparing for the Rotterdam Open next week. In the Fed Cup, the United States, Belarus, Russia, Germany, Spain, Switzerland, Slovakia and Belgium all won. Shortly after, the sparring-partner and revenant Kim Clijsters anticipated her return to competition: it will take place on February 17th, in Dubai. We can't wait.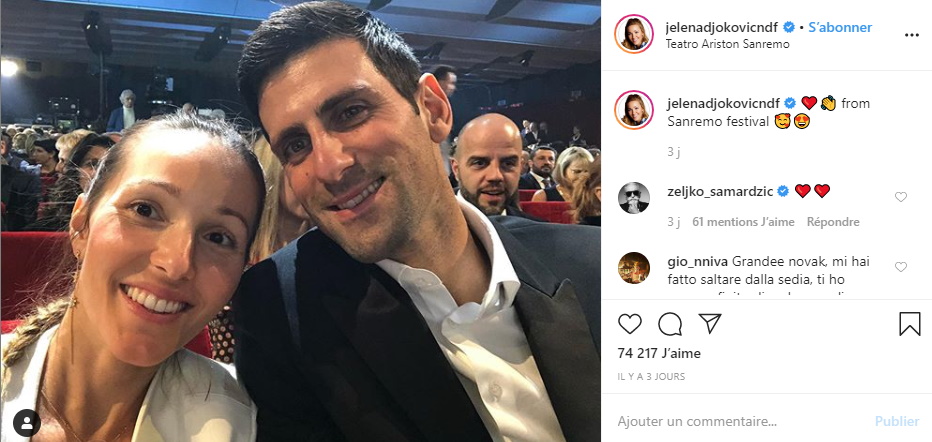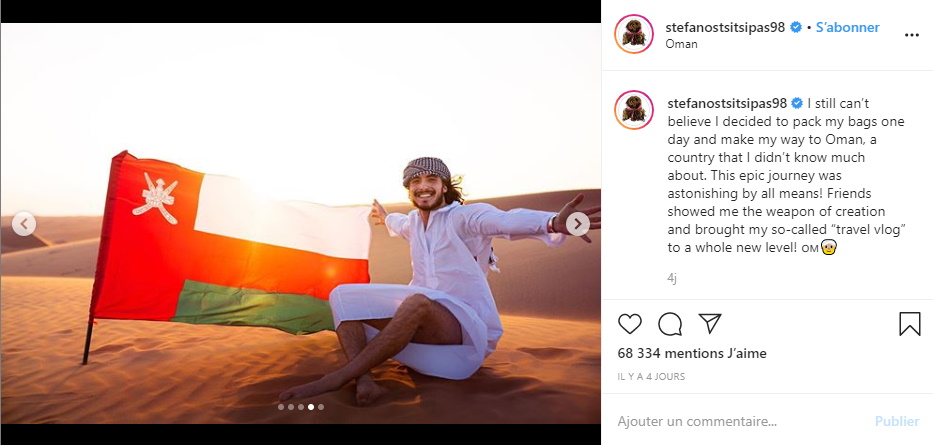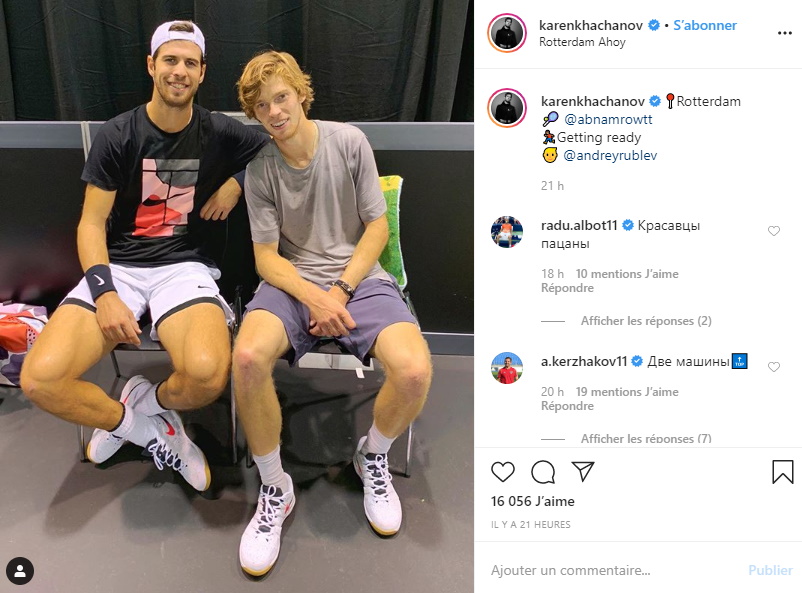 Sunday, February 9th
Sunday, in tennis, is the day where results count. The week ended happily for Gael Monfils and Jiri Vesely, who respectively defeated Vasek Pospisil and Egor Gerasimov in Montpellier and Pune. Tomorrow, men will head to Rotterdam, New York and Buenos Aires, while women will fly to Saint Petersburg and Hua Hin, in Thailand. Meanwhile, we'll say goodbye with these pictures of Novak Djokovic enjoying his skiing holidays in Val Gardena. Life is great when you're the tennis world number 1.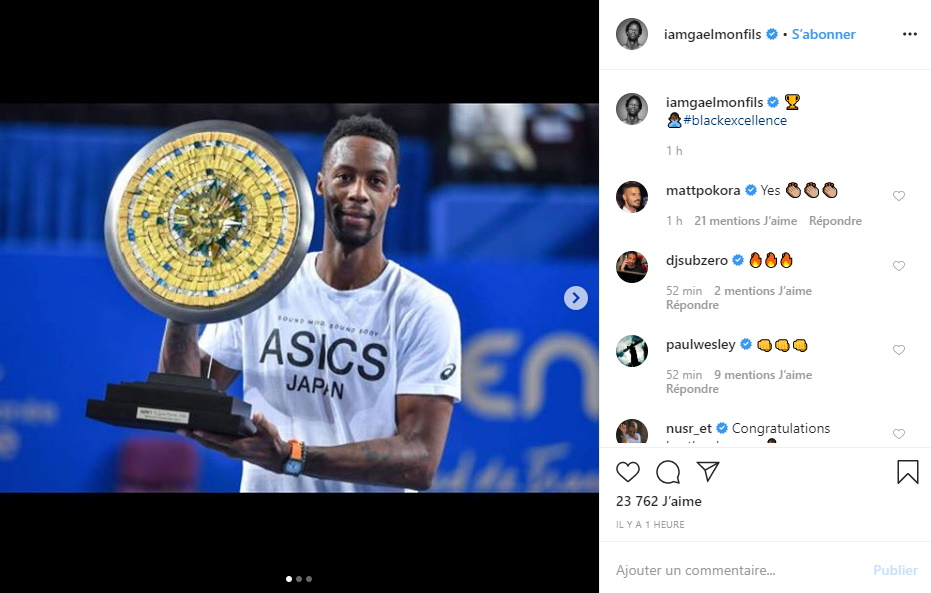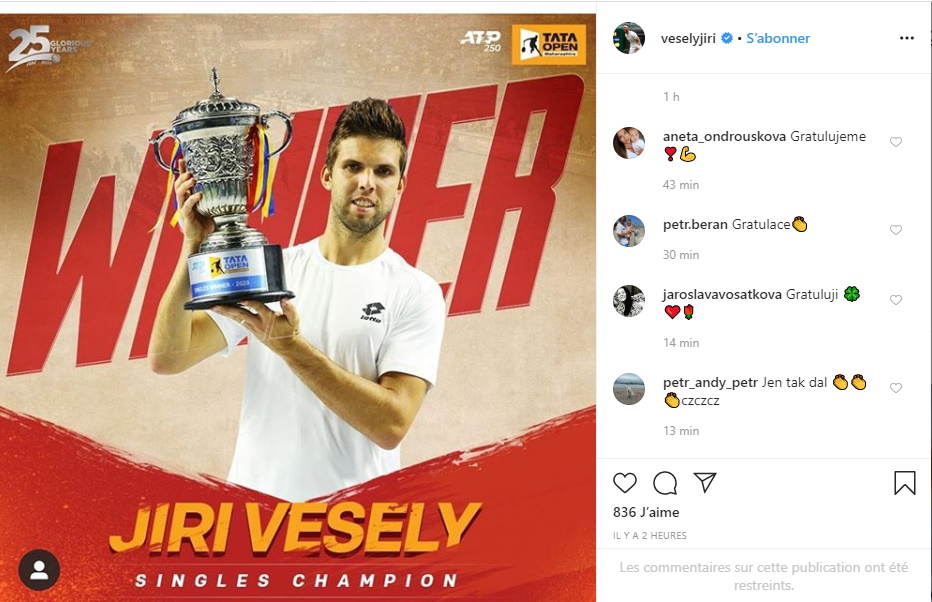 By Régis Delanoë