We Are Tennis by BNP Paribas brings you the best of the past week, on and off the courts, day after day. With an imperial Federer at home, the money time of the WTA season, a new emperor, driving rats and hair to save the planet.
Monday, October 21st
The end of the 2019 still has a lot to offer for the motivated players. On the menu this week in women's tennis, was the WTA Elite Trophy, a sort of alternative WTA Finals for the sidekicks (Bertens, Kenin, Keys, Sabalenka…). In men's tennis, two ATP 500 tournaments were played this week in Vienna (Thiem, Khachanov, Berrettini, Monfils…) and in Basel (Federer, Zverev, Tsitsipas, Wawrinka…). Federer who decided, like every other year, to play at home, and who easily won his first-round match. The tennis news were pretty quiet in comparison with other sports. In rugby, the referee of the World Cup quarter-final between France and Wales was seen celebrating the Welsh win with a few fans. In football, a match in the Italian league was interrupted by the landing of a parachutist on the pitch.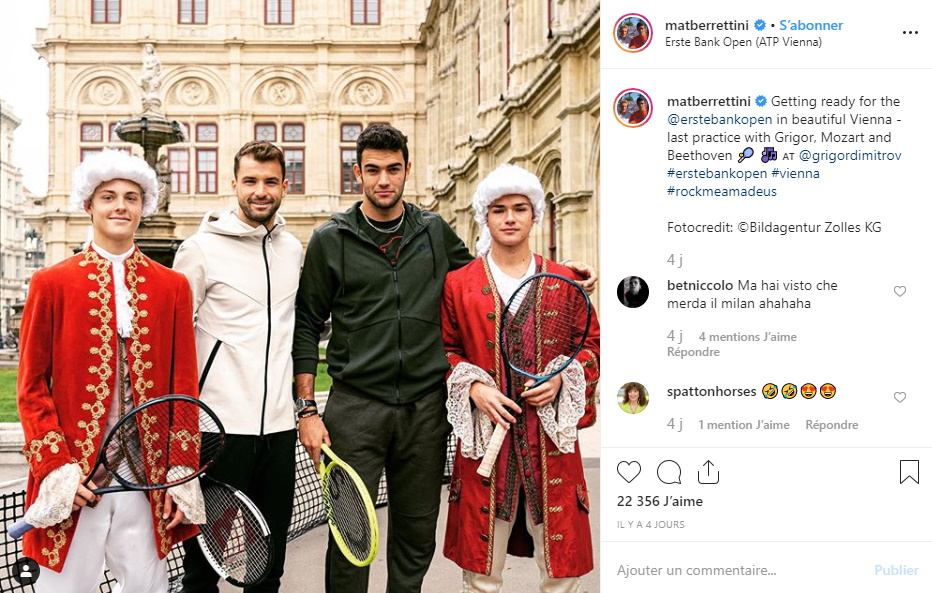 Tuesday, October 22nd
« I love tennis but I've got other things to do in life. », said Benoît Paire. The good news is the Frenchman was knocked out in the first round in Basel. Roger Federer, on his side, stated that he was « extremely happy » to see Andy Murray back on the circuit. It was a day for quotes: Steffi Graff stated that she was a fan of Cori Gauff, and the ex-goalkeeper of the Italian national football team, Gigi Buffon, stated that « Federer is like Messi and Nadal like Cristiano Ronaldo. » Speaking of Nadal, we finally got to see pictures of his wife and him in their wedding outfits. Congratulations to them again, and congratulations to Naruhito, who is the new emperor of Japan, and finally, congratulations to Sue Radford, an English mother who is expecting her 22nd child.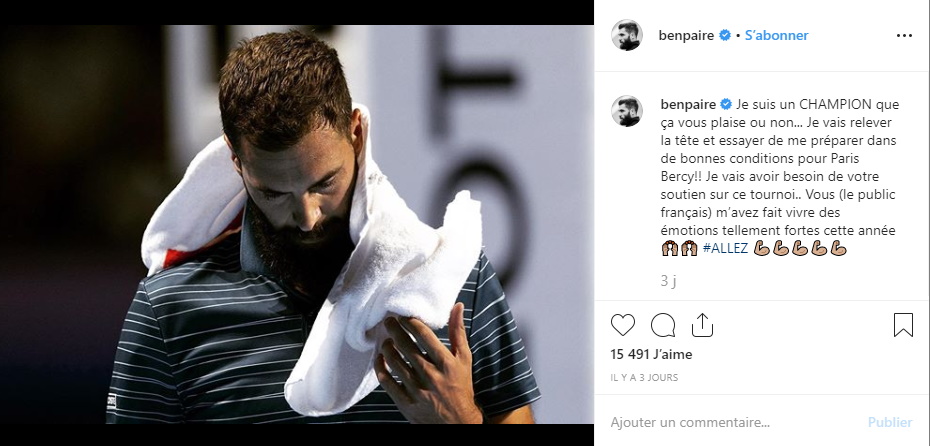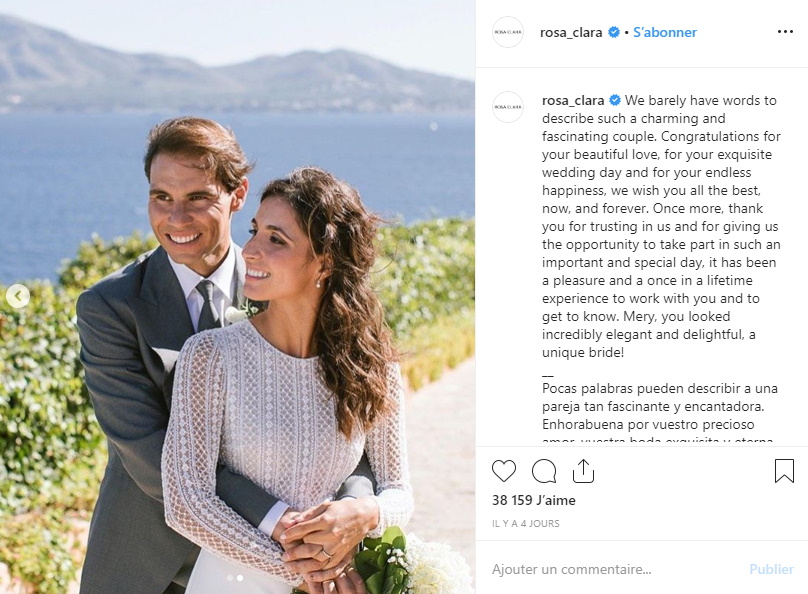 Wednesday, October 23rd
Everything is going well for the top seeds in Basel as Federer, Wawrinka and Goffin all managed to win. In Vienna, Berrettini dominated Dimitrov and Monfils qualified for the next round, where he'll face the surprising kid Jannik Sinner, who prefers to eat carrots instead of bananas in between two games… This Wednesday was completely mad, and carried on with the conductor Mukai Tang losing his pants in the middle of a representation, the city of Singapore introducing flying taxis, and American researchers who have managed to teach rats how to drive a mini-car…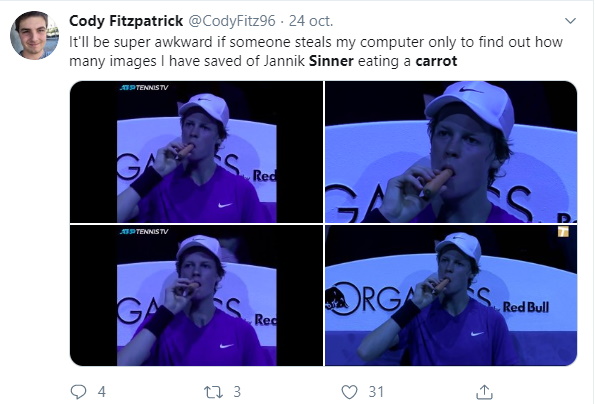 Thursday, October 24th
Stan Wawrinka turned a win into a loss, at home, in Switzerland: after defeating Tiafoe, he immediately decided to withdraw from the highly expected battle against his buddy Federer. Too bad. In Vienna, Monfils defeated the carrot-eating kid. In Astana, Kazakhstan, Djokovic and Nadal played an exhibition match, in front of the controversial local president. And on the Internet, Nick Kyrgios clashed with Casper Ruud, who previously accused him of behaving badly during their confrontation in Rome last spring. In women's tennis, Kiki Bertens was the first to qualify for the semi-finals of the Zhuhai Elite Trophy. A nice story to wrap up the day: an Italian couple was saved from landslide by their two cats, who were playing with a piece of plaster. The couple realized just in time that their house was about to collapse. A double ration of biscuits for these two cats!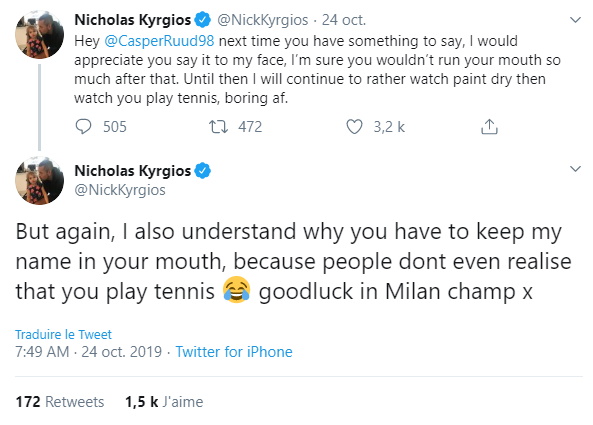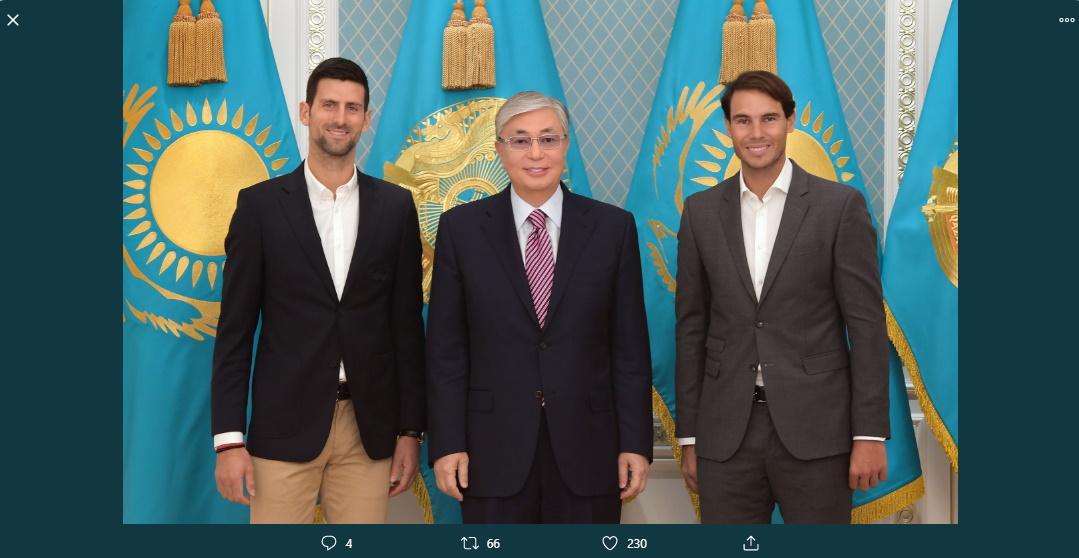 Friday, October 25th
9 goals scored, without conceding any: Leicester produced an outstanding performance away at Southampton, in the Premier League. Here are the other numbers of the day: one million people demonstrated in the streets in Chile, and a bottle of whisky was sold for 1,7 million euros at an auction. There wasn't any similar records broken in tennis, but some good news, as Andy Murray confirmed that he will play the next Davis Cup with Great Britain. And while Serena Williams did some yoga with her daughter, Sabalenka, Muchova and Saisai joined Bertens in the semi-finals of the Elite Trophy. As for the « real » WTA Finals, Barty, Osaka, Kvitova and Bencic were drawn in the red group, and Pliskova, Andreescu, Halep and Svitolina in the purple group.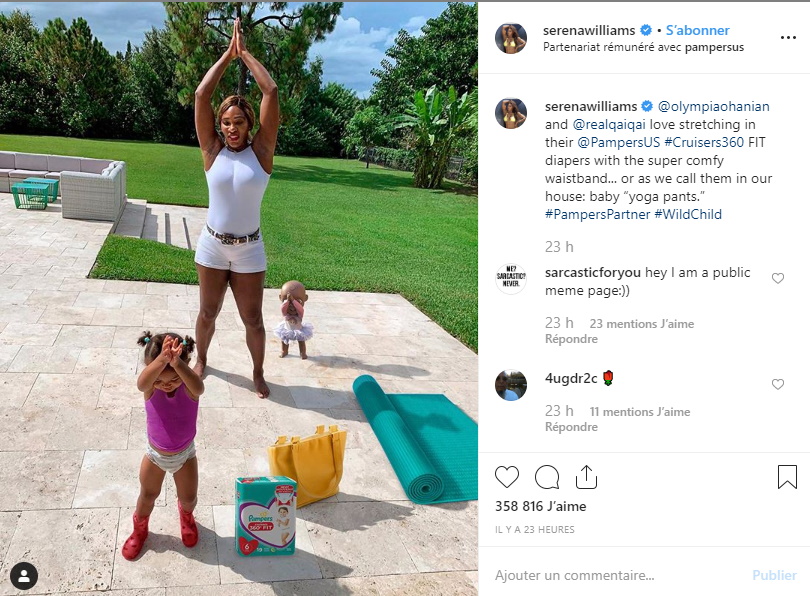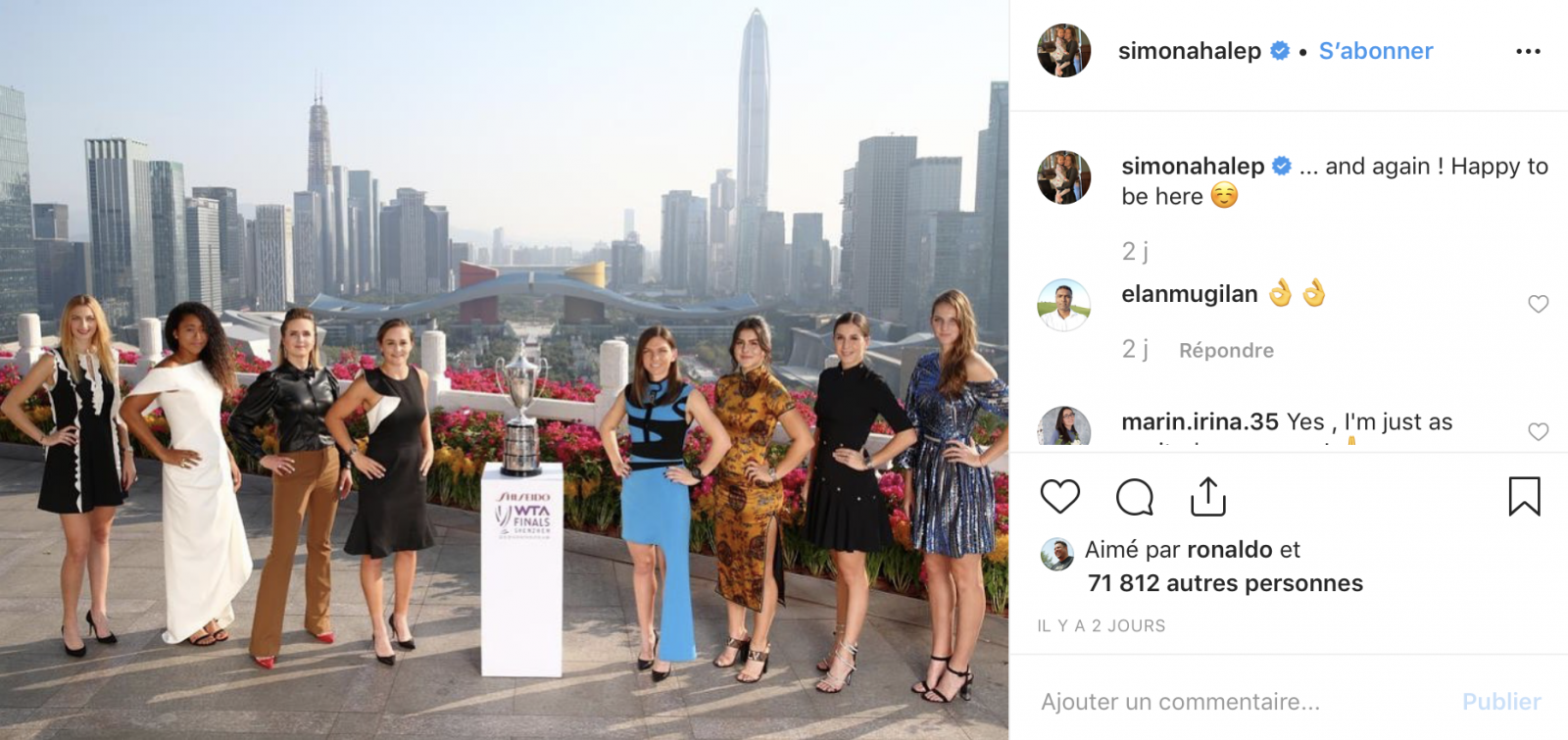 Saturday, October 26th
Thiem against Schwartzman in Vienna, De Minaur against Federer in Basel, Sabalenka against Bertens in Zhuhai: we now know what all the finals of the week hold for us. Speaking of finals, Marion Bartoli is hoping to play many with her new protégée Jelena Ostapenko. The Latvian's new coach is aiming for the title at the WTA Finals and another Grand Slam title. Far less ambitious (for now), Stefano Tsitsipas is currently focusing on his looks, as he now has a beard to complement his long hair. Speaking of beards, some Korean researchers believe that there is a correlation between working longs hours and losing your hair. Should we go as far as to say that the Greek is not training enough?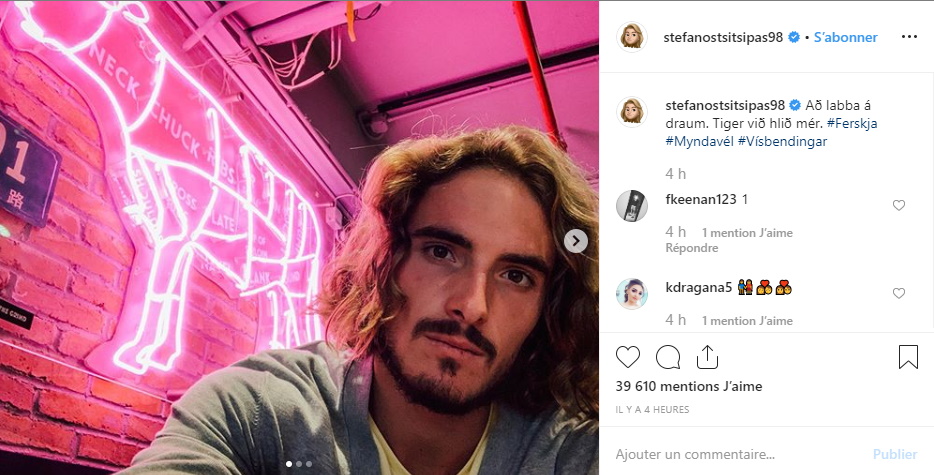 Sunday, October 27th
The party at home! Dominic Thiem won his first tournament at home in Vienna, while Roger Federer pleased the Swiss crowd, by easily winning his tenth Basel Open. Aryna Sabalenka doesn't have a Chinese passport, but she won the Elite Trophy. Now comes the last big meeting of the season in women's tennis (before the Fed Cup by BNP Paribas, that is): the WTA Finals in Shenzhen. As for the men, they'll meet in Paris, where we'll hopefully see the four best players in the world at the AccorHotels Arena. Meanwhile, Pope Francis asked for a better protection of the Amazon during Mass. In other news, a small species of insect recently discovered was named Greta, and some French hairdressers are now recycling hair (the main theme of this end of the week) to clean up waterways. Make our planet great again!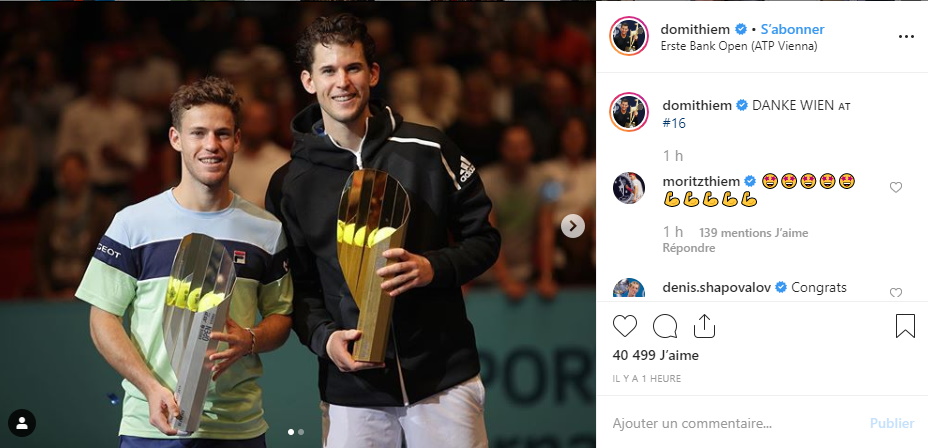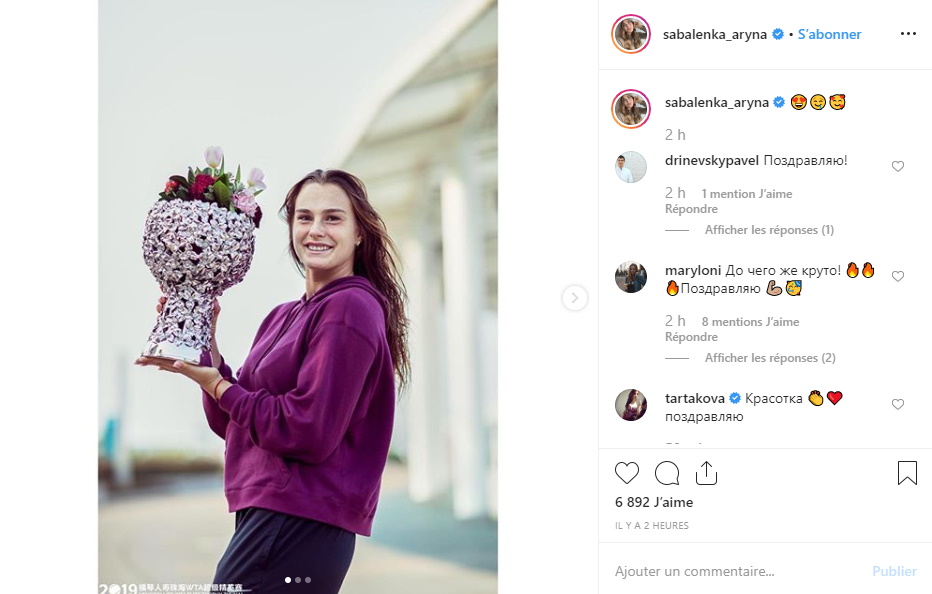 By Régis Delanoë