We Are Tennis by BNP Paribas brings you the best of the past week, on and off the courts, day after day. A week marked by Nick Kyrgios' sanction, of course, but also by wasabi which is bad for your heart.
Monday, September 23rd
?The stupid story of the week, without a doubt. While proposing underwater, on the other side of the glass window of an underwater room where his girlfriend Kenesha Antoine was, an American man drowned and died in Zanzibar (Tanzania). Jo-Wilfried Tsonga, on his side, is in much better form, as he gained 22 spots at the ATP Ranking, where is now the world number 39. In the women's ranking, the fight is still going on strong at the very top: there are only 321 points separating the leader, Ashleigh Barty, from the second Karolina Pliskova? Which one of them will manage to keep their head out of the water, in the end?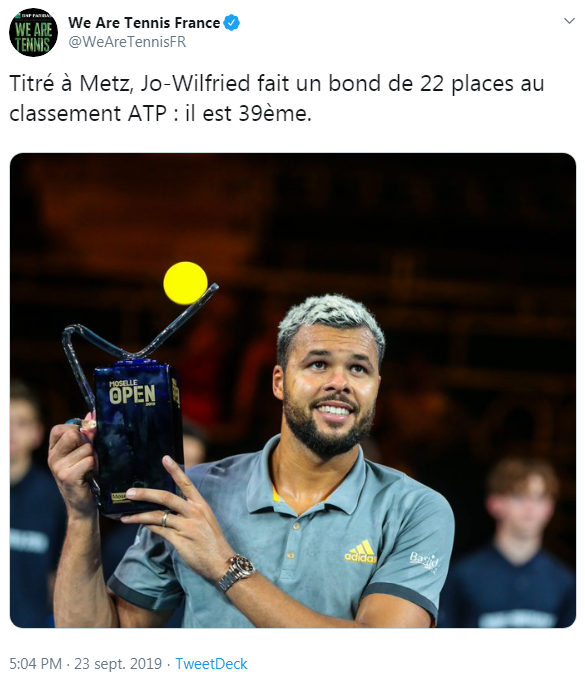 Tuesday, September 24th
Let Novak Djokovic's fans be reassured, the Serb has - finally - picked up his racket again, a few weeks after withdrawing from the US Open. On her side, the 42-year old American Sheila Pereira really thought that she had trained for nothing as she realized at the very last minute that the semi-marathon which she had signed up for was taking place in the UK… and not in the North-East of the United States, a few miles away from her home. In her defense, Worcester, the name of the place, is the name of two different cities. Never mind, the jogger decided to run the 21,097 kilometers alone. And in two hours, and five minutes.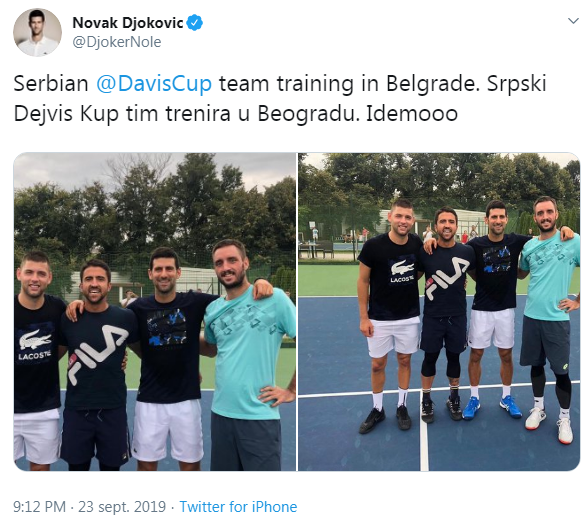 Wednesday, September 25th
Be careful not to urinate less than five meters away from cultivable land, if you're in Eure-et-Loir, in France. You could now get a 50 euros-fine if you got caught committing that offense. And « the penalty could even involve the seizure of the offending material », according to the local mayor Alain Massot, as he wished to ridicule the fight against pesticides present in urine which the mayor considers to be « very extreme ». However, David Ferrer was very serious when he presented himself as the new director of the Barcelona ATP 500, replacing Albert Costa. There's a pretty quick career change, for the one who has retired very recently.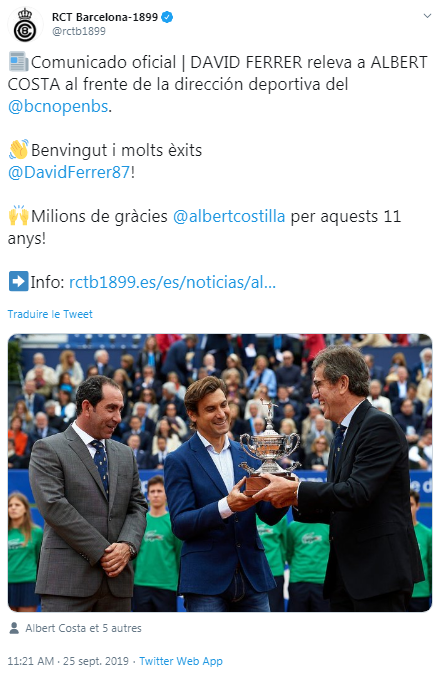 Thursday, September 26th
« I just have to keep a lid on my behaviour for six months that's all. I can still play. I am just on probation, relax, I'll be playing and tennis will still be fun it's okay. ». This was Nick Kyrgios' reaction, as he received a 16-week provisional ban after his bad behavior in Cincinnati. The Australian is right to take his sanction lightly, as so many tragic things are taking place on the planet. Like this earthquake in Eastern-Indonesia which made 20 victims. And that is not taking in account all the people who had to relocate…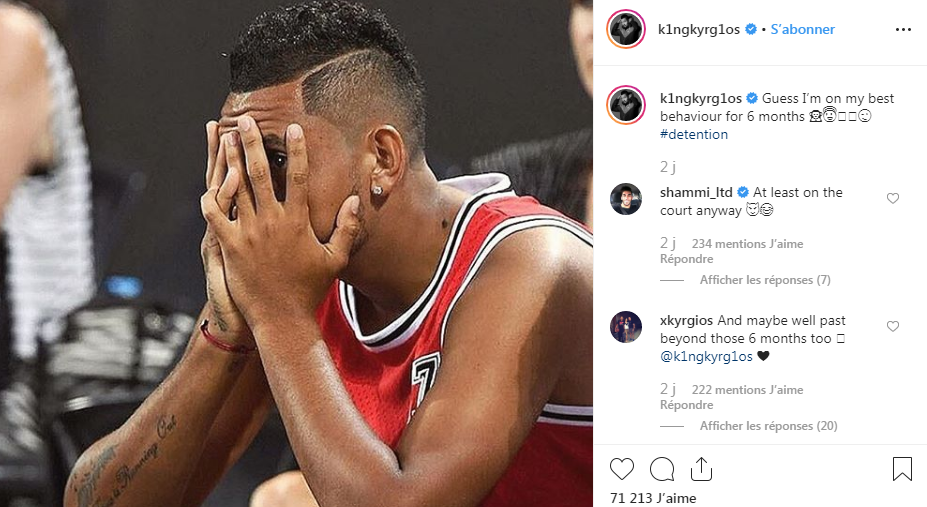 Friday, September 27th
It's a huge step forward for society: it is now possible to apply for a job at McDonald's through Alexa, the virtual assistant developed by Amazon. Here's another small personal and professional step forward: David Haggerty was reelected President of the International Tennis Federation in the first round, with 60% of the votes. So modern, so obvious.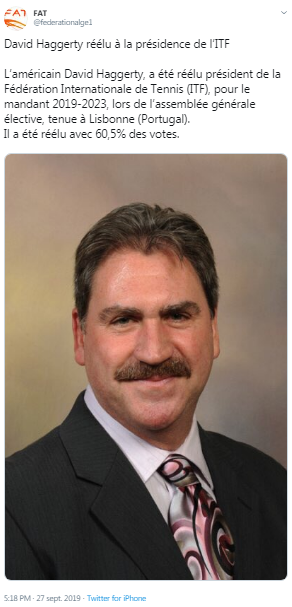 Saturday, September 28th
Bang, Alison Van Uytvanck won her second trophy of the season in Tashkent. Bing, Aryna Sabalenka succeeded in defending her title in Wuhan. Boom, a couple living in the US discovered that they adopted, ten years ago, a 30-year old sociopath dwarf, who was pretending to be an 8-year old and tried to kill them many times. Well, that's according to them.

Sunday, September 29th
Don't ever, ever, mistake wasabi for avocado. The proof with this Israeli woman, in her sixties, who ate the first thinking that it was the second, and who was immediately victim of a shock which lead to a serious cardiac problem. Let's hope that the emotion won't lead Pablo Carreño Busta, who triumphed in Chengdu, and Alex De Minaur, who won in Zhuhai, to the same result.

By Florian Cadu