We Are Tennis by BNP Paribas brings you the best of the past week, on and off the courts, day after day. With some sensational comebacks (Kim Clijsters, for crying out loud !), holidays, fashion, a baby, orange balls and a face which is the same color.
Monday, September 9th
With no ATP tournaments planned after the US Open, this week is traditionally used to prepare for the Davis Cup. Many players were on holidays this week, as others took the time to heal from their injuries. Kevin Anderson announced that he was putting an end to his season, while Novak Djokovic could do the same, as he could suffer an operation on his left shoulder. In women's tennis, however, there were three tournaments programmed this week in Asia: Zhengzhou, Nanchang, and Hiroshima. Barty took back her throne at the WTA ranking, while Andreescu is the new world number 5, far ahead of Eugénie Bouchard, who was seen kissing her new boyfriend in Florida, which was spared by Hurricane Dorian.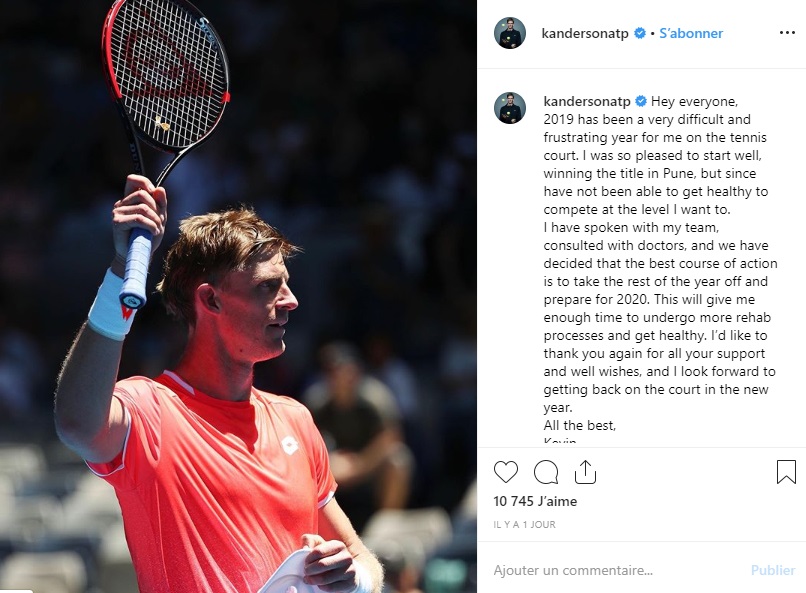 Tuesday, September 10th
After his triumph, Rafael Nadal decided to leave New-York pretty quickly and was seen enjoying some well-deserved holidays in Spain. Fognini was also resting, but he still did some physical work on the beach. As for Grigor Dimitrov and Serena Williams, it was time for them to attend the fashion week! Meanwhile, everything went for the best in the best of all possible worlds: a 73-year old Indian woman gave birth to twins, an American woman boarded a plane with her mini-horse, and an Egyptian man had twenty spoons, four forks, seven toothbrushes and a golden ring removed from his intestine. Wouldn't a backpack be more useful to carry all his stuff around?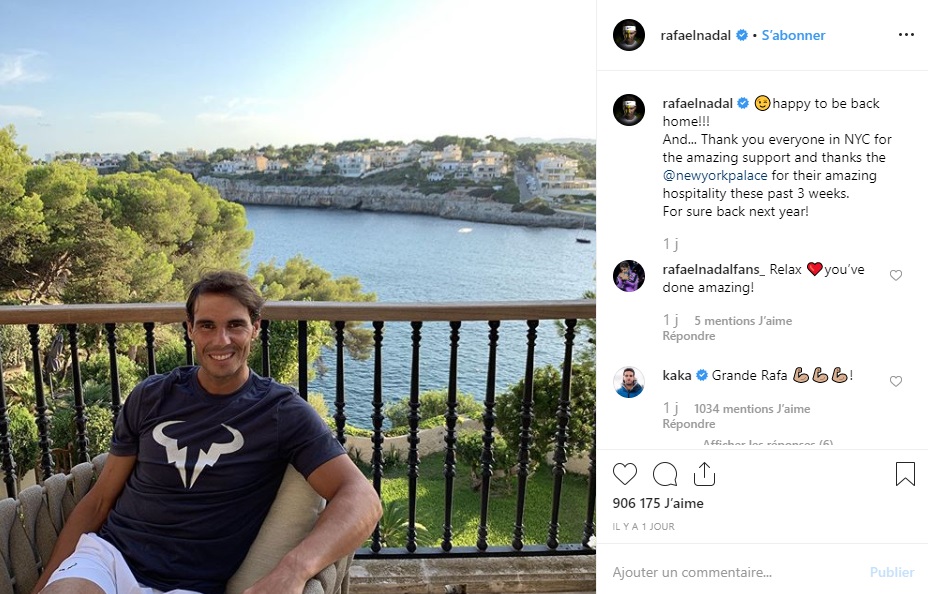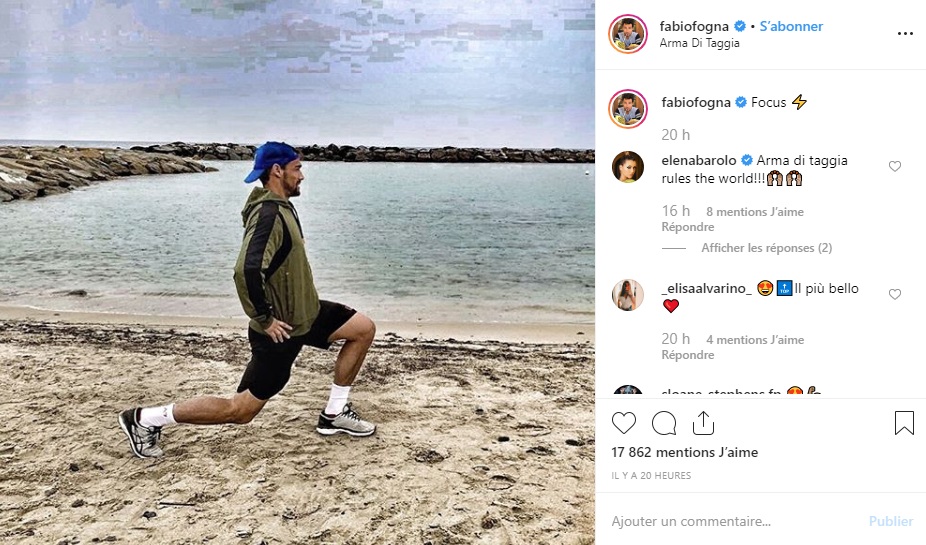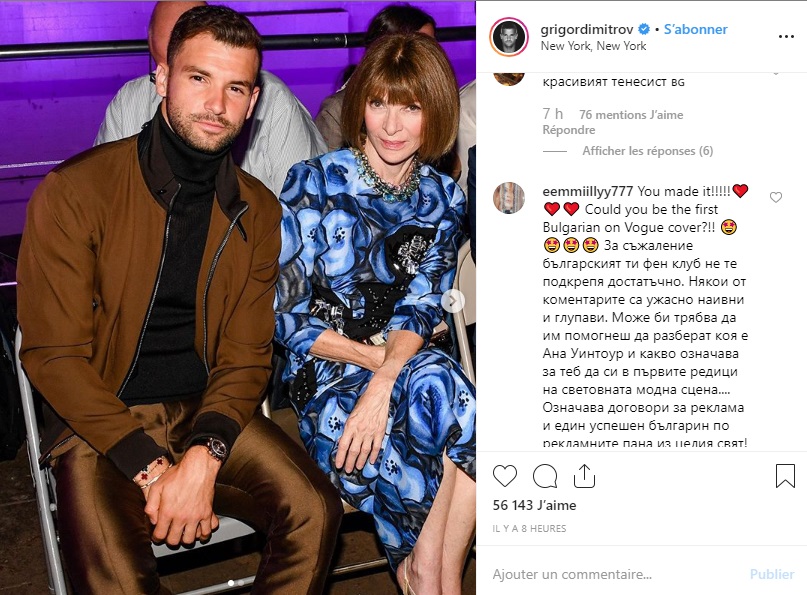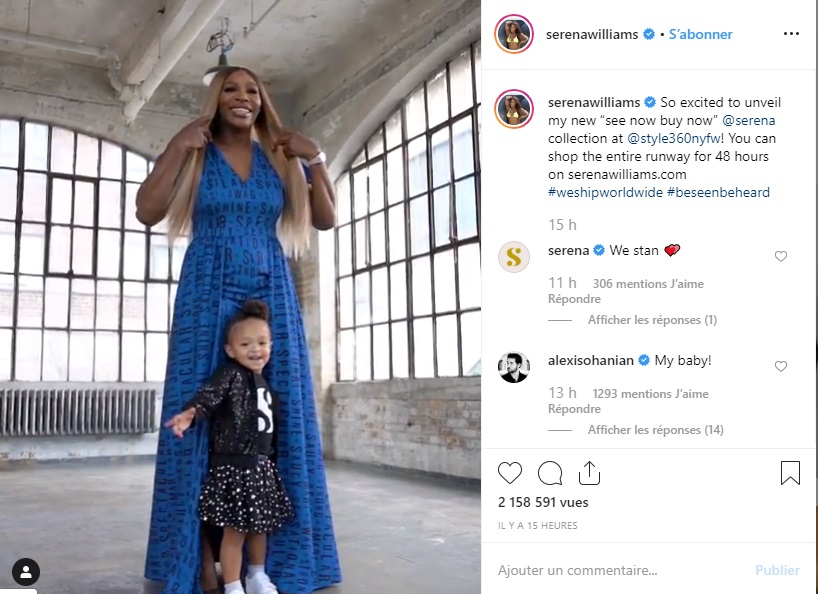 Wednesday, September 11th
« In the dressing room, I had to help Rafa take off his pants because he had cramps. These are moments which are physically and emotionally unforgettable. » Carlos Moya, Nadal, coach, is formal : his champion was exhausted after his battle against Daniil Medvedev in the US Open final. In better shape than the Spaniard, Benoît Paire announced the end of his holidays and his return to training. But the huge sporting event of the day took place in China, as Team USA, which hadn't lost since 2006, was knocked out in the quarter-finals of the Basketball world cup, after losing to France. Enough to fill Yannick Noah with joy, as the former Roland-Garros winner enjoyed the match with his son, the professional basketball player Joakim. Anyway, it was a quiet day, until the dress worn by Melania Trump during the 9/11 commemorations sparked a controversy. The stitching on the back apparently looked like a plane crashing into a building… If Melania had picked Serena Williams' stylist, she would've avoided all the backlash.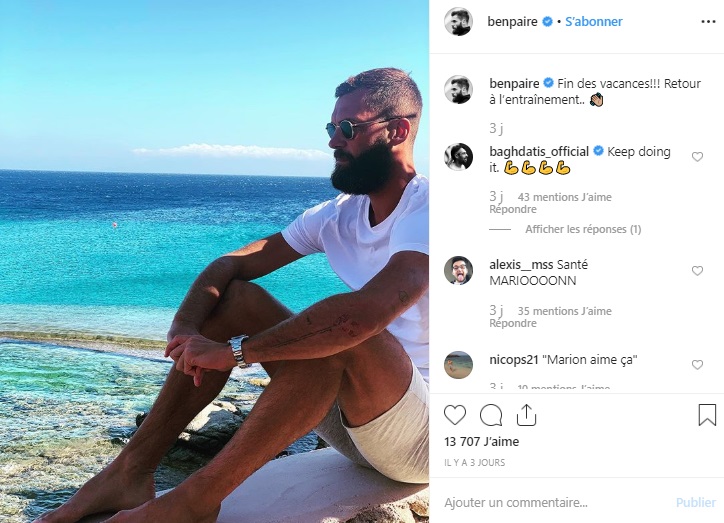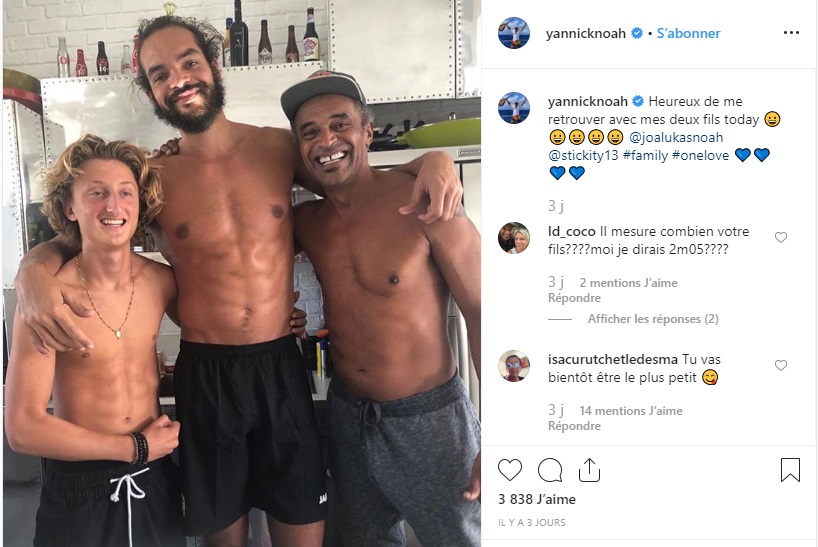 Thursday, September 12th
Kim Clijsters is back! Incredible but true: after retiring 7 years ago to raise her children, the Belgian will be back on the courts next season. Some great news for women's tennis, which overshadowed some other news: the Hong-Kong Open, which was meant to take place in October, has been postponed, because of the events which have been shaking the city for many weeks. There were plenty of announcements on this September 12th, as another long-expected return was confirmed: Andy Murray will play in the singles in Shanghai, starting from October 7th! Who said that this week of tennis would be empty? Certainly not Naomi Osaka, who, in the middle of her romantic holidays, parted ways with her coach Jermaine Jenkins.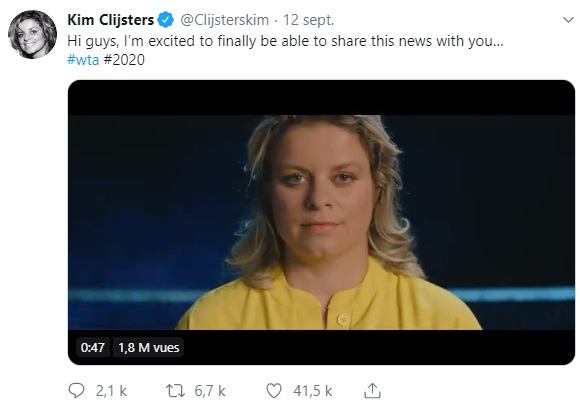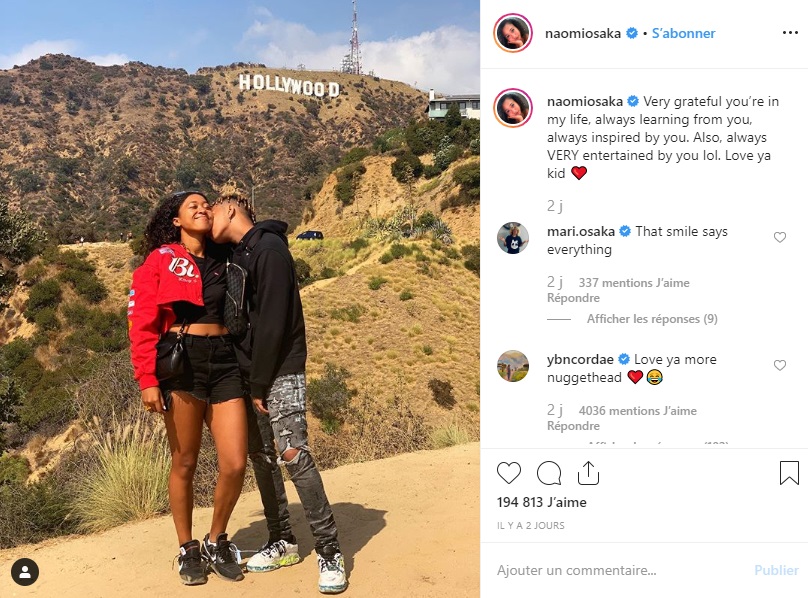 Friday, September 13th
Wowowow! 24 hours after Kim Clijsters, Tatiana Golovin also announced her return on the courts. The ex-world number 12, who retired in 2008 because of a back injury, had started a new career as a television pundit for France Télévisions. But there were more news today: Simona Halep is getting back with her former coach Darren Cahill. With all these tennis emotions, we almost forgot about the rest of the news: Great Thunberg was seen demonstrating in front of the White House, Donald Trump blamed energy-efficient lightbulbs for making him look orange, archeologists made some great discoveries in the Amazon rainforest and the French basketball team lost against Argentina in the semi-final of the world cup. All that fuss for nothing… The South-Americans will face Spain in the final on Sunday.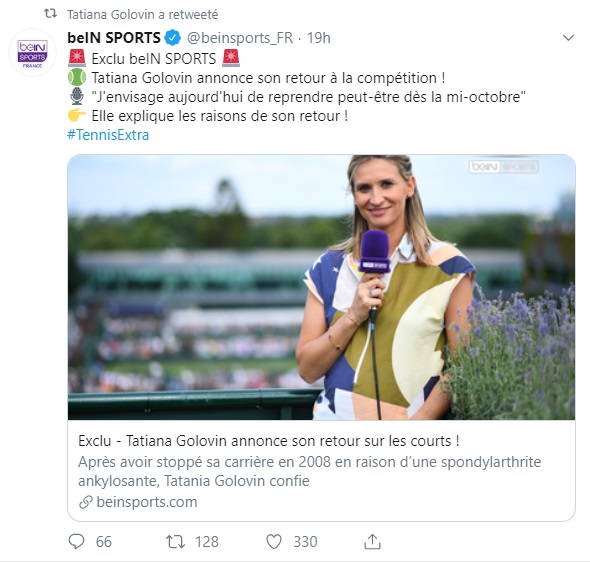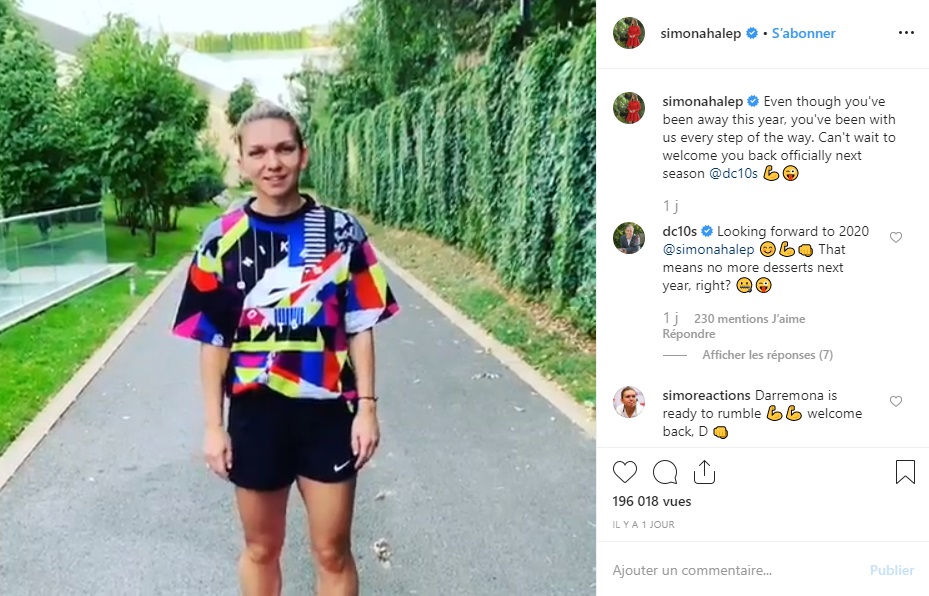 Saturday, September 14th
Another comeback was announced, with some great news: Juan Martin Del Potro is back on the courts, ten years exactly after winning the most prestigious title of his career at Flushing Meadows. Having suffered a knee operation last June, the Argentine should make his return to competition in Stockholm at the start of October. Gérard Piqué, on his side, is hoping to see Roger Federer take part in the new version of the Davis Cup, which his events-planning company has created. Meanwhile, the Swiss will team up with Nadal, Thiem, Zverev, Tsitsipas and Fognini at the Laver Cup next week, in the match between Europe and rest of the world, which sounds pretty unbalanced (the other team being formed by Isner, Raonic, Kyrgios, Fritz, Shapovalov and Stock). In other news, an Englishman admitted having had sexual intercourse with a traffic cone. Well, he was drunk apparently… As for news involving other drunk people, a Frenchman was found guilty of borrowing the car of policemen who were chasing him, having turned on the flashing light, and used the megaphone to insult them. The audacity…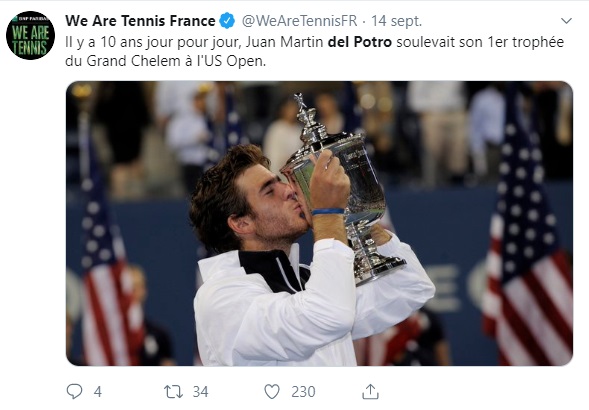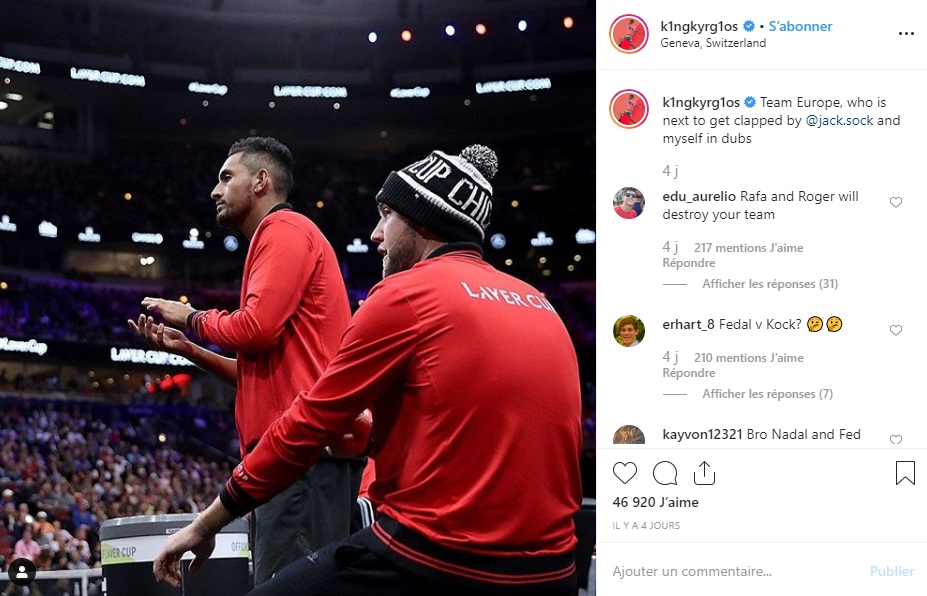 Sunday, September 15th
And the winners of the WTA tournaments of the week are… Karolina Pliskova, Rebecca Peterson and Nao Hibino, who respectively triumphed in Zhengzhou, Nanchang and Hiroshima. Nadal, on his side, payed homage to Daniil Medeved, who he face in the final of the US Open, and who he described as the « best player of his generation ». A new generation which includes Karen Khachanov, who became a father for the first time. As for mummy Judy Murray, she shared a video of her son Andy on Twitter, who was 17 at the time and who shared his dream of one day becoming the world number 1. Congrats, champion, you've made it! And congratulations to the Spanish team, which won their second basketball World Cup after dominating Argentina in the final.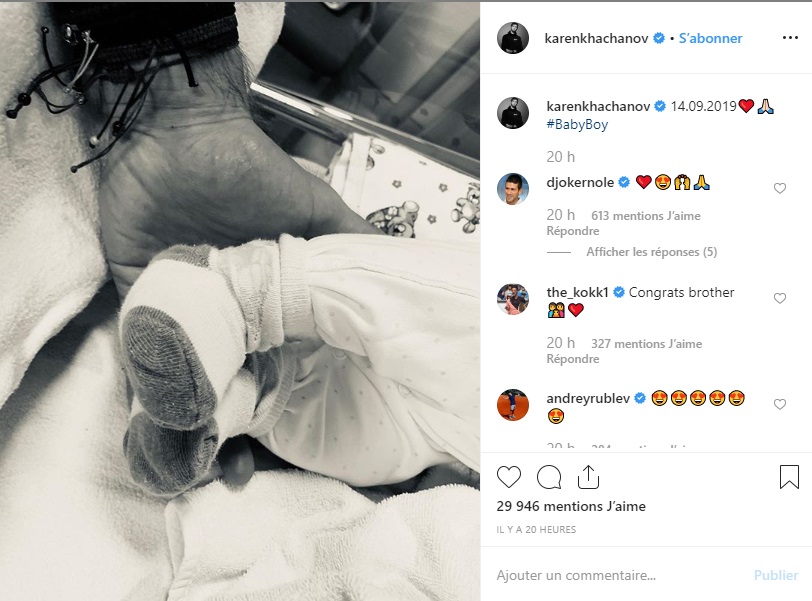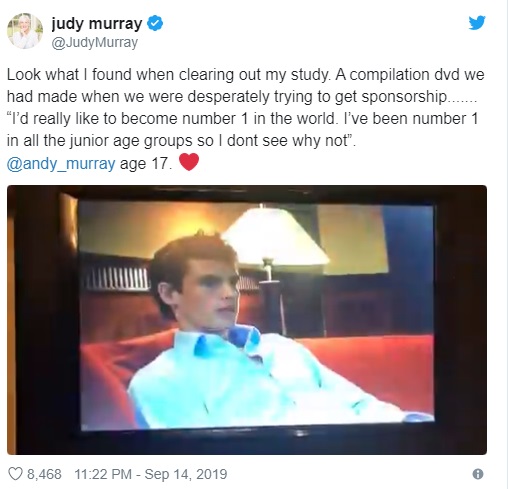 By Régis Delanoë