We Are Tennis by BNP Paribas brings you the best of the past week, on and off the courts, day after day. With a new star named Andreescu, a legend named Nadal, a troublemaker named Medvedev, but also a joker, a hurricane and an overpriced beer.
Monday, September 2nd
US Open 2019, second week, day 1. Tiger Woods came to cheer on the star of the day, Rafael Nadal, who qualified for the quarter-finals just like Schwartzmann (who knocked out Zverev), Berrettini and Monfils. A lot of outsiders in this tournament which is full of surprises. The latest one? Bencic managed to defeat the title-holder, Naomi Osaka. Still in the women's draw, Elise Mertens put an end to Kristie Ahn's good run. In other sporting news, the Basketball world cup has kicked off in China without the best American players, nor the recently retired Tony Parker and Manu Ginobili. The two ex-Spurs nevertheless met for an improvised tennis session. Still with sports, or almost: Saudi Arabia is getting ready to build the faster roller-coaster ever, with speeds reaching 250 km/h. Which is close to the speed reached by Hurricane Dorian which is currently shaking the Bahamas.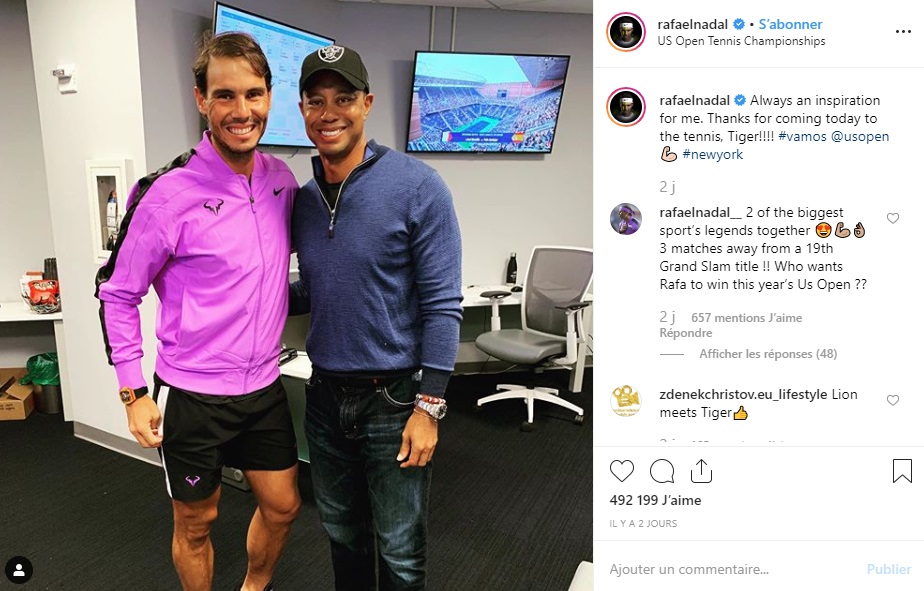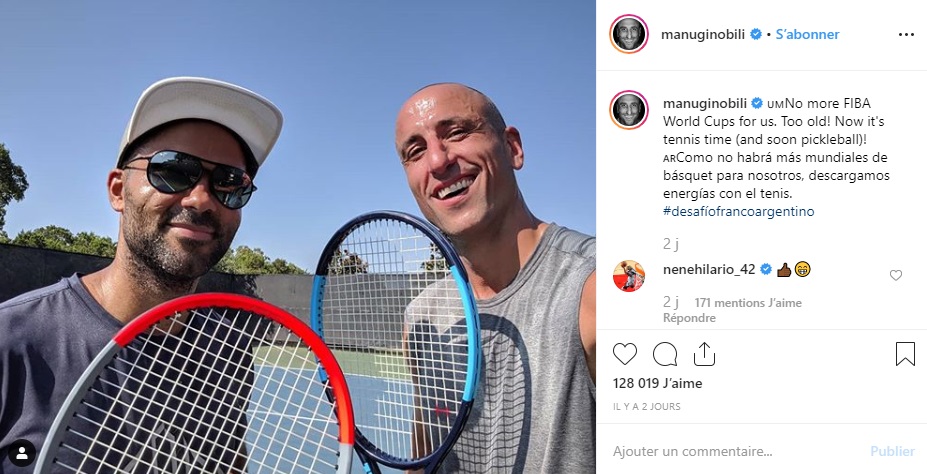 Tuesday, September 3rd
The king has fallen! Roger Federer was defeated in the quarter-finals by a Grigor Dimitrov who felt « liberated » (according to himself). We must come to acceptance: maybe he won't be able to win another US Open, or even another Grand Slam tournament. Even legends don't last forever… It wasn't a good day for Swiss fans, as Stan Wawrinka was also knocked out by the bad boy Medvedev. In the women's draw, Serena Williams, on her side, still has the chance to add another line to her incredible record. After defeating the Chinese Wang, there are only two games remaining for her to be crowned. She will face Svitolina, who defeated Konta. In other news, a policeman saved a bear cub who was stuck in a dumpster in California.

Wednesday, September 4th
Here's a great anecdote which came from Spain: the helicopter in charge of filming the peloton on la Vuelta has filmed a cannabis plantation located on a rooftop. The footage, which is brief, but speaks for itself, should lead to its owner receiving a big fine for his illegal plantation. In other news, two hurricanes are wreaking havoc: Dorian which is getting closer to the coast of Florida, and Boris Johnson, who is facing a lot of challenges trying to achieve Brexit. As for tennis, Nadal defeated Schwartzmann and Berrettini won a five-set hard-fought battle against Monfils to earn his qualification. In the women's draw, Bencic and Andreescu joined S.Williams and Svitolina in the semi-finals. All these matches were followed by a swarm of VIP's as Ben Stiller, Alec Baldwin, Anna Wintour, Queen Latifah, Adriana Lima, Gigi Hadid or the couple Piqué/Shakira were all spotted in the stands.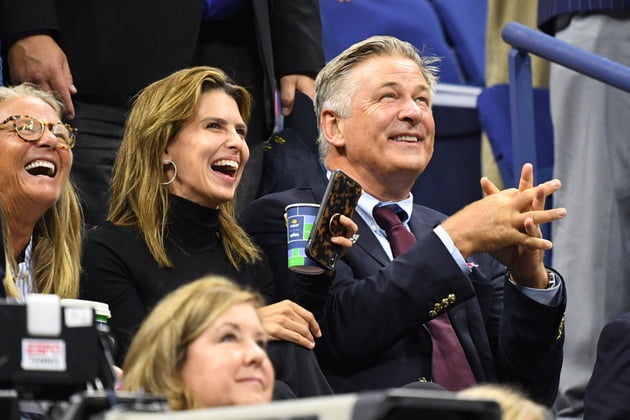 Thursday, September 5th
« His brain gets in the way. » The punchline came from Rod Laver, who was speaking about Nick Kyrgios, who, according to him, should get a ban from tennis. But let's leave the men for now. As today, the women's semi-finals are being played on the Arthur-Ashe court. The verdict? Bianca Andreescu and Serena Williams qualified after respectively defeating Belinda Bencic and Elina Svitolina. Remember that the young Canadian wasn't even born when Serena won her first US Open in 1999… And let's also remember that the two players already faced each other in a final in Toronto in early August. Andreescu had won after Serena withdrew from the match after only playing four games. Here are three stories on animals to finish with this September 5th: the Loch Ness monster may actually be a giant eel, a snake with two heads was discovered in Bali, and the Chinese are now able to clone their cats. It's hard to say which is the scariest of the three…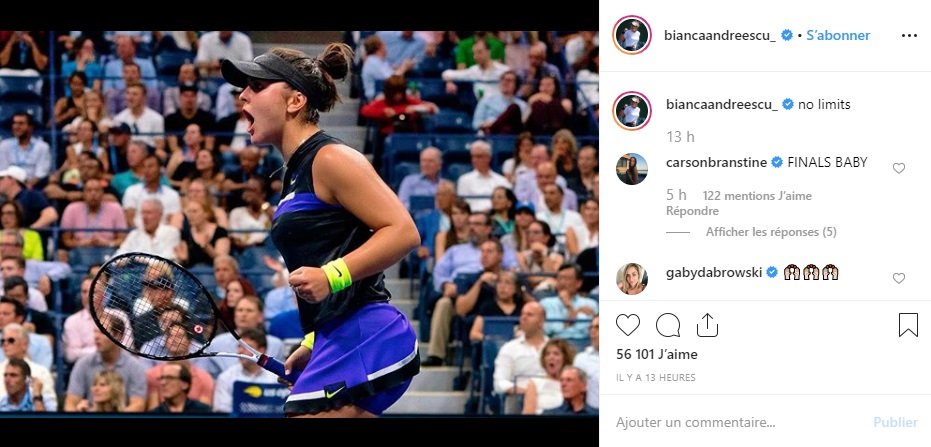 Friday, September 6th
It was the day of the men's semi-finals at the US Open. The phenomenon Daniil Medvedev defeated Grigor Dimitrov in three sets. It wasn't a surprise either to see Rafael Nadal quickly join him in the final, as he defeated the outsider Matteo Berrettini in three sets shortly after. As for the entertainment, the flight between Manchester and Alicante was the place to be. A passenger who was going on holidays with his family stepped in to replace the pilot who couldn't make it to the airport. But no worries, the holiday-maker was actually a professional pilot himself. A lot happened in Manchester as an Australian journalist, who was there to report on a cricket match, payed 100 000 dollars for a pint at the pub… a huge mistake from the bartender, who added a few zeros to his bill. A luckier Frenchman found 2200 euros on the road, and decided to bring the bills back to the closest police office. The world champion of honesty, definitely.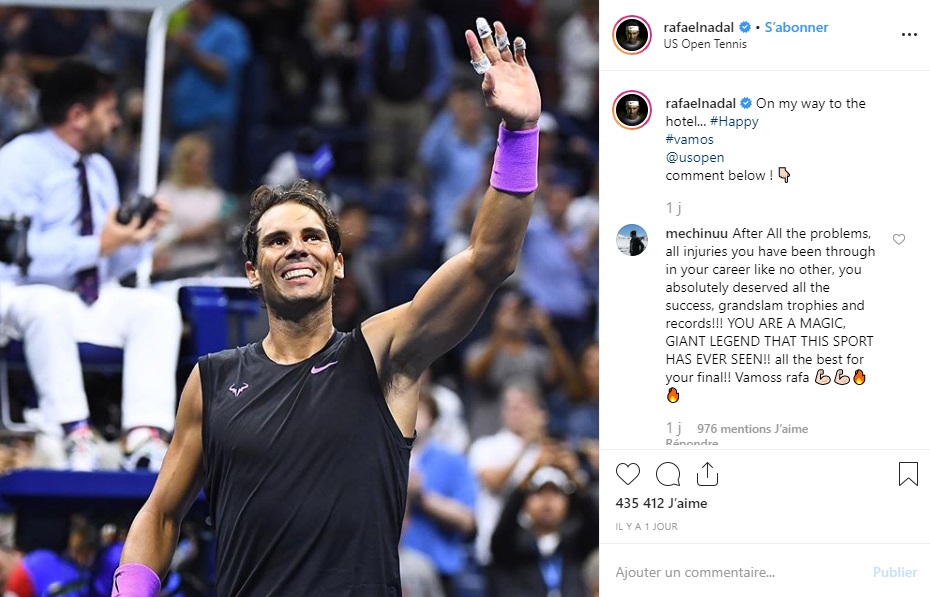 Saturday, September 7th
Still in France: at the Stade de France, « les Bleus » were facing Albania for the Euro 2020 qualifiers, but the Andorran national anthem (France will face Andorra in a few days) was heard in the stadium while the opponents of the day were lining up before the match. Oops. There were no mistakes made by Bianca Andreescu however, who achieved the incredible feat of winning her first Grand Slam title at 19, in her first final. It was another drawback for Serena Williams, who is still looking to break Margaret Court's record of 24 Grand Slam titles. There were also no mistakes from Lucas Pouille, when he had to say yes to his long-term girlfriend Clémence. Congratulations to the newlyweds!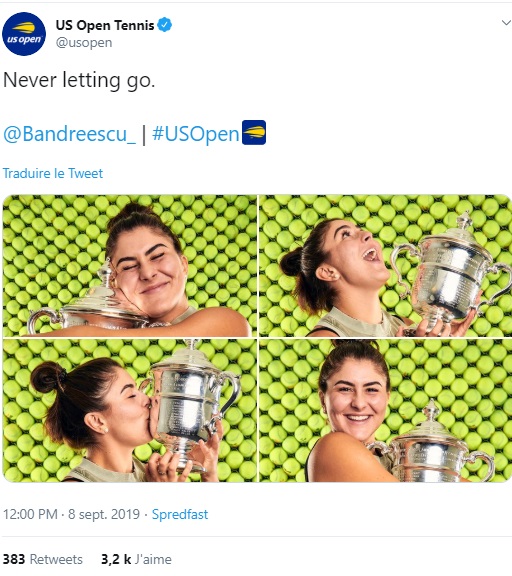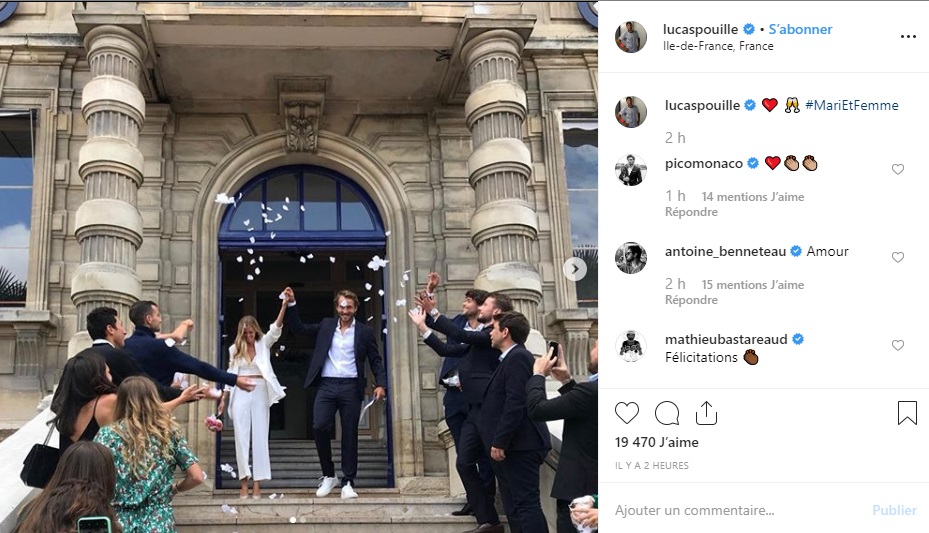 Sunday, September 8th
He has done it! After spending almost 5 hours on the court, in an incredible scenario, Rafael Nadal has won his fourth US Open, and his nineteenth Grand Slam title. He is now only one title away from reaching Roger Federer's record. His opponent of the day Daniil Medvedev was once again incredibly tenacious and brave, as he managed to come back in the match after losing the first two sets, but the Spaniard could count on his physical form and experience at the end of the match to add another line in his legendary record. Without taking in account Roland-Garros, Nadal has won seven Grand Slam titles, the same amount as McEnroe, Wilander, Newcombe or Lacoste, and one more than Becker or Edberg. Not bad, for a clay specialist! The other sporting feats of the day: Charles Leclerc and Ferrari won the Monza F1 Grand Prix, and Lichtenstein managed to draw 1-1 in Greece in the Euro 2020 qualifiers. Finally, the Golden Lion at the Venice Mostra went to the highly-anticipated Joker, played by Joaquin Phoenix in the Todd Philipps film. The story of a mean clown, which has nothing to do with Nick Kyrgios.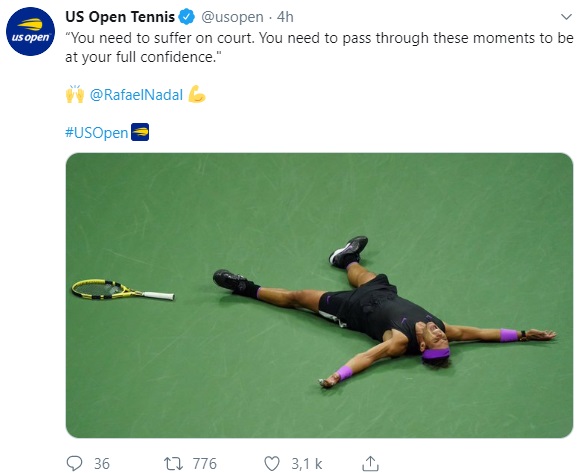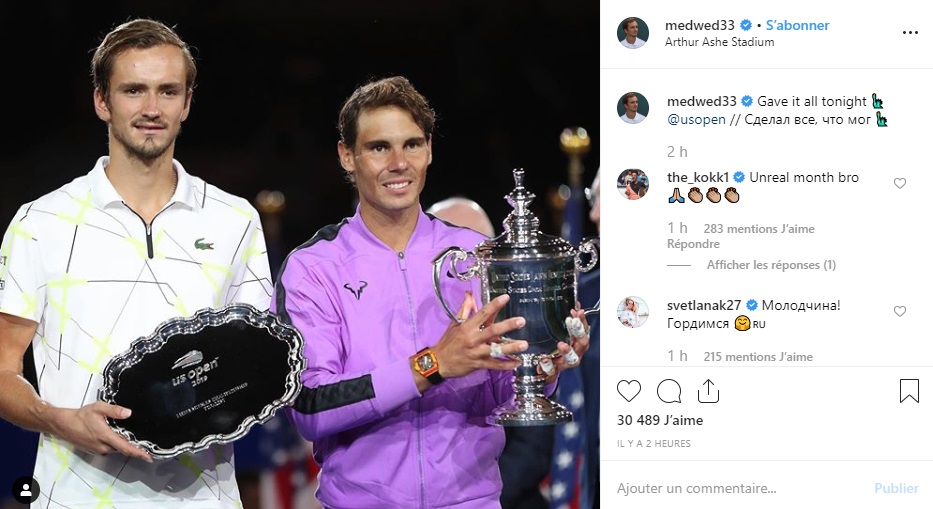 By Régis Delanoë