The veteran and the rookie - when Serena Williams plays Bianca Andreescu in the US Open final it will be Serena's tenth final there and Bibi's first major final.
Serena Williams won her 101st match at the US Open to reach the final when she beat Elina Svitolina and that equalled the all-time record held by Chris Evert. It puts her one step, or rather one match win, away from equalling Margaret Court's all-time record for the most majors won, 24.
This is a record Miss Williams has been chasing for a couple of years now, since she returned from giving birth to her daughter Olympia two years ago.
"To be in yet another final, it seems honesty crazy," Miss Williams said, "but I don't really expect too much less."
She will play the new kid on the block, Bianca (Bibi) Andreescu who came back from a break down in the second set to beat the last Swiss standing, Belinda Bencic. For the 19-year-old, this is her first foray in the highest levels of the sport, being in the finals of a major.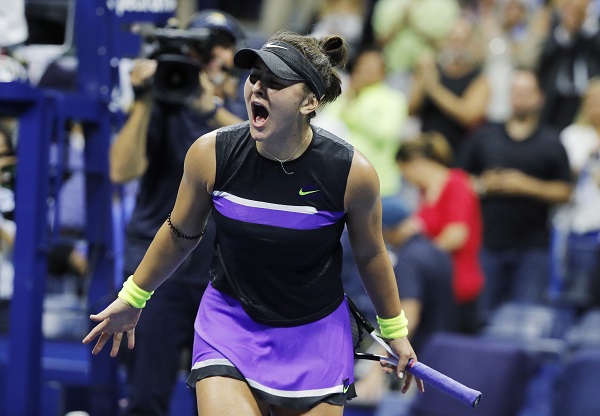 "I don't think I would have believed them," Miss Andreescu said if someone had told her a year ago, she would be in this situation. "I was ranked, like outside of the 150, I think. It's just crazy what a year can do. (But) if someone would have said that a couple of weeks ago, I think I would have believed them."
This has been a remarkable breakthrough year for the Canadian. She scored her first top ten win in Auckland in January beating Caroline Wozniacki and then Venus Williams. She won the BNP Paribas Open in Indian Wells and then won her national event in Toronto something no Canadian woman had done for half a century, and now she is in the US Open final and facing Miss Williams for the second time in a month.
The final in Canada did not last long, four games in fact as Serena retired with a back problem when Bibi was up 3-1. And she showed compassion trying to console a crying Serena.
"She really knows how to mis up the game and play different shots in different way," Miss Williams said. "You never know what is going to come from her. She serves well, moves well, has a ton of power. She's very exciting to watch. It's good. I think it's great for women's tennis. Above all, I just like her as a person. She's amazing."
Miss Andreescu says her earliest memories of Serena Williams was probably when she was ten; she doesn't specifically remember a moment but she "watched her win most of her Grand Slam titles".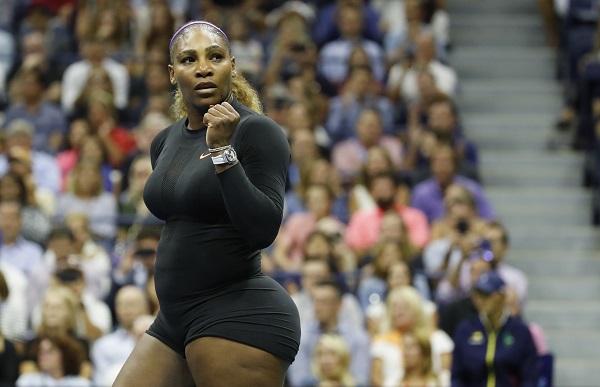 "I've wanted to play her," Miss Andreescu said. "I remember always telling my team I would have always wanted to play her right before she retires. I'm really looking forward o it. She's an amazing champion on and off the court. It's going to be fun. A lot of emotions are running through my body right now, a lot of thoughts too. Hopefully I can just keep the momentum going for the final."
This is the third attempt since she returned from the birth of her baby that Miss Williams has had of equalling Margaret Court – she lost the 2018 Wimbledon final to Angie Kerber, the 2018 US Open final to Naomi Osaka and the 2019 Wimbledon final to Simona Halep. She laughingly said the first one doesn't count because "God, I had like an eight-month old".
"I felt more prepared this tournament," she said. "Wimbledon, I probably had a week to prepare, so that was amazing. Australia, I was super prepared; I did great the rolled my ankle. I shouldn't have played the French Open. That was just a bonus just to compete in another Grand Slam.
"I just feel like I actually had time to train. I trained more. I just had a really tough year with injuries, mostly bad luck. I just needed to get injury-free."