We Are Tennis by BNP Paribas brings you a summary of the past week, on the courts and beyond. A week marked by the sensational Cori Gauff, the tribulations of the royal family in Wimbledon and a weird Slovenian statue.
Monday, July 1st
Day One at Wimbledon and already a number of big names eliminated: Zverev, Tsitsipas, Monfils, declared themselves forfeit and also Dimitrov crushed at the death, Osaka, Garcia, Vandrousova and Sabalenka on the women's side…That's it, a fortnight's holiday for them ! Not for Novak Djokovic, who passed his first obstacle without problem, nor for Cori Gauff who knocked out Venus Williams in a match which bridged tennis generations. Speaking of age, Carl Lewis celebrates his 58th birthday today. And, at the moment that the conflict in Hong Kong deepens, Great Britain continues to hold the headlines. Not only for its Grand Slam tournament but also for the speed record for a tractor: 166.72 km/h on a closed circuit.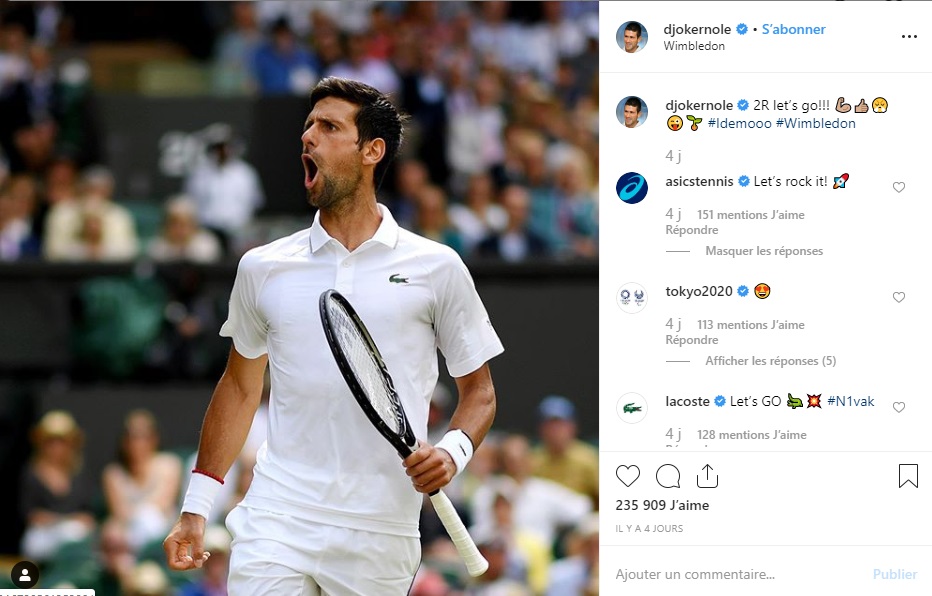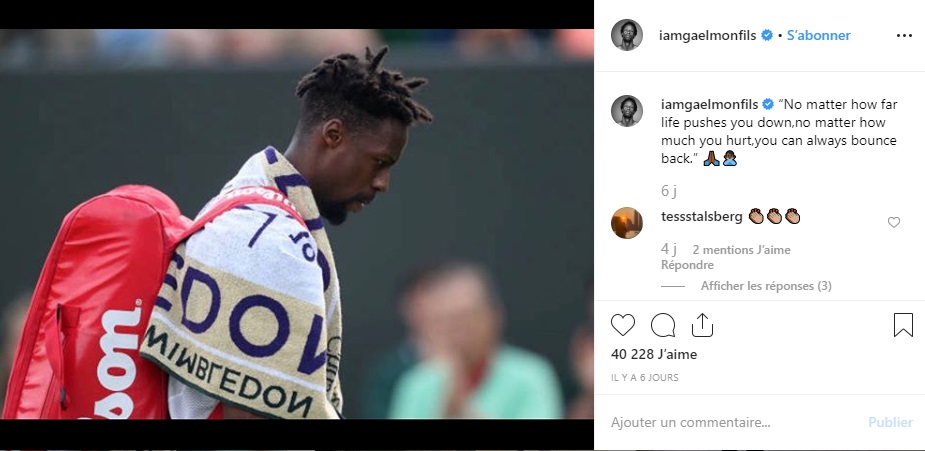 Tuesday, July 2nd
Kate Middleton is not constrained by royal etiquette whilst attending a match involving a compatriot, Harriet Dart, on an outer court at Wimbledon and mixing with the crowd. Less incognito, Bernard Tomic throws away his match against Tsonga and is fined 50,000 Euros for not truly competing. Not very sporting either, Sharapova withdraws injured, losing 5 games to 0 in the third set against her French opponent, Parmentier. Federer and Nadal enter the fray and experience no problems. Unlike Thiem, another outsider making an early exit. Bad day for him, but not as bad as this Instagram user forced to shave her head after attempting to whiten her hair by using bleach, nor for a newly born Indonesian whose parents have decided to name him Google…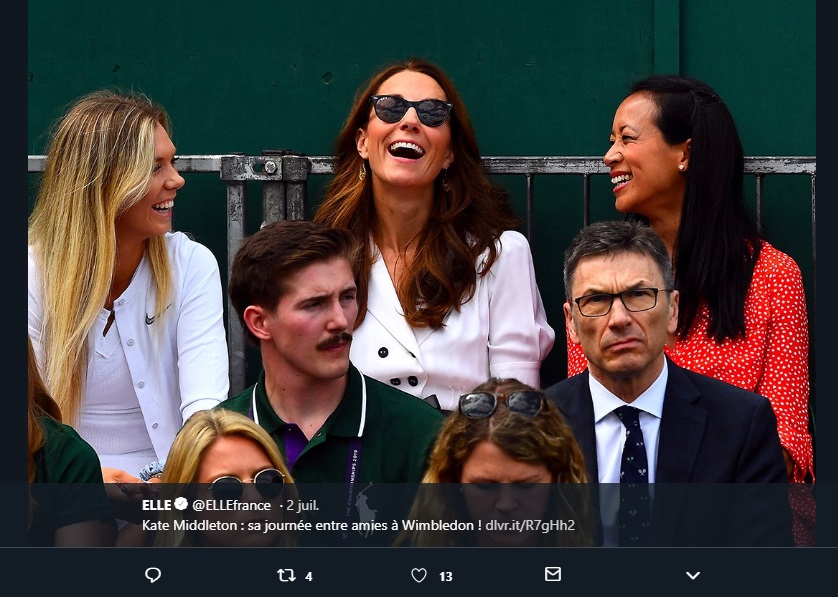 Wednesday, July 3rd
Wawrinka and Edmund on the men's side, Keys on the women's are three seeds knocked out on this day at Wimbledon. A tournament in which Prince George, 5 years old today, might one day compete since the local papers tell us he is already a tennis fan and he could even have the right to have a sparring partner in Roger Federer (who was seen today in the corridors of the All England Club coming face to face with an overawed Cori Gauff). But the English are above all shocked following the defeat of their National team in the semi-final of the Women's FIFA World Cup, particularly by the celebratory « cup of tea » mime adopted by the scorer, Alex Morgan. We learn that, at the same moment, 45,000 barrels of Jim Beam bourbon have been destroyed in a fire in Kentucky. Surely Karma!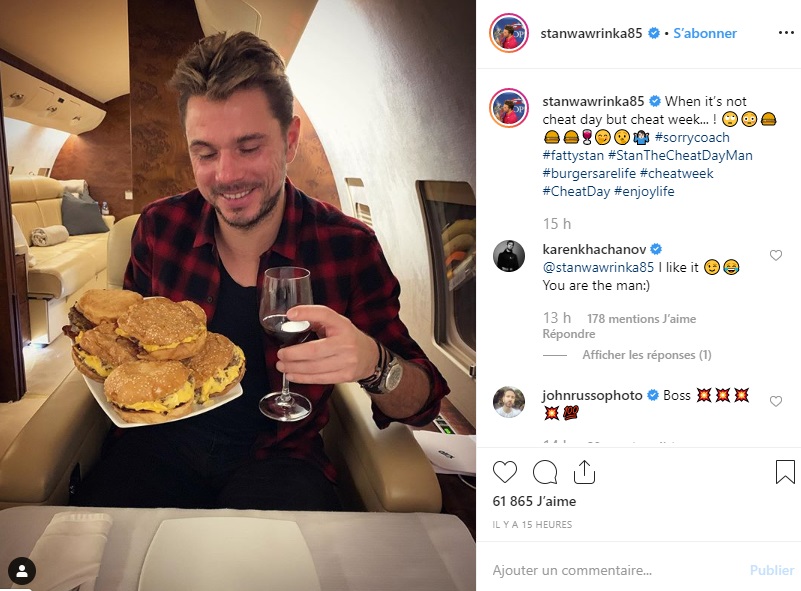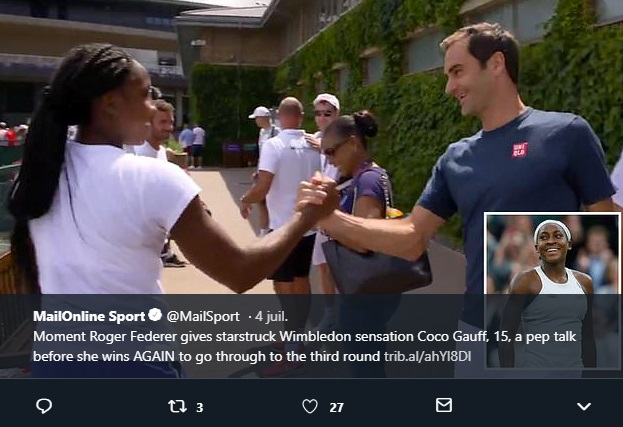 Thursday July, 4th
It's American Independence Day and Donald Trump is disappointed: he was refused a military parade in Washington to rival that of the spectacle he had witnessed in France on July 14th. Consolation: his compatriot Serena Williams reached the next round at Wimbledon (watched by Meghan Markle), as did Lauren Davis, surprise winner over Angelique Kerber. Others beaten of the day: Cilic and Baghdatis, who had announced that he would be terminating his career after the tournament and who broke into tears during this last match. Goodbye Marco and thank you. So far congatulations are concerned they should be sent to Lucy Safarova, the recently retired player announced her pregnancy. Finally, let's not forget of course the shock of the day which went to Rafa Nadal, facing his nemisis, Nick Kyrgios. The Australian has nevertheless tried everything to upset the Spanish metronome, under arm services and balls deliberately blasted at the chest of his opponent.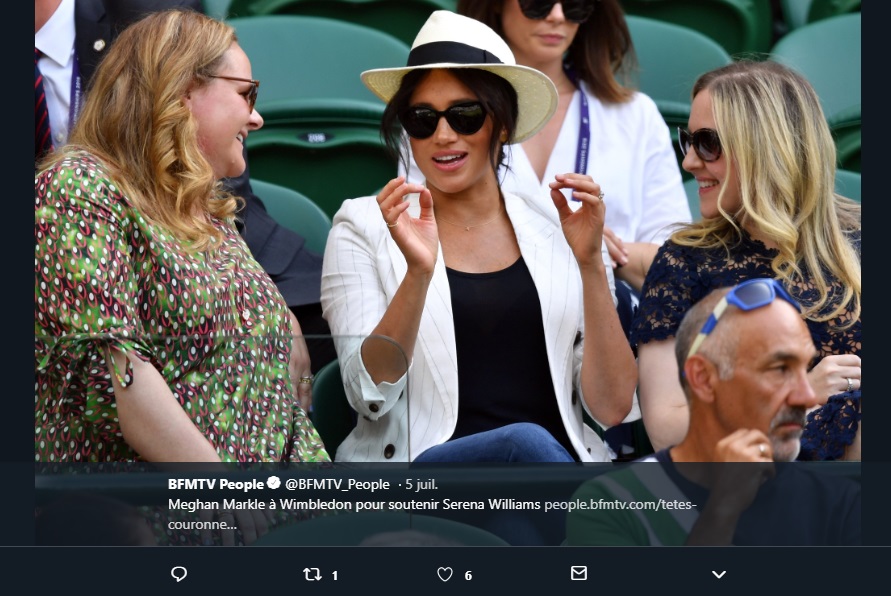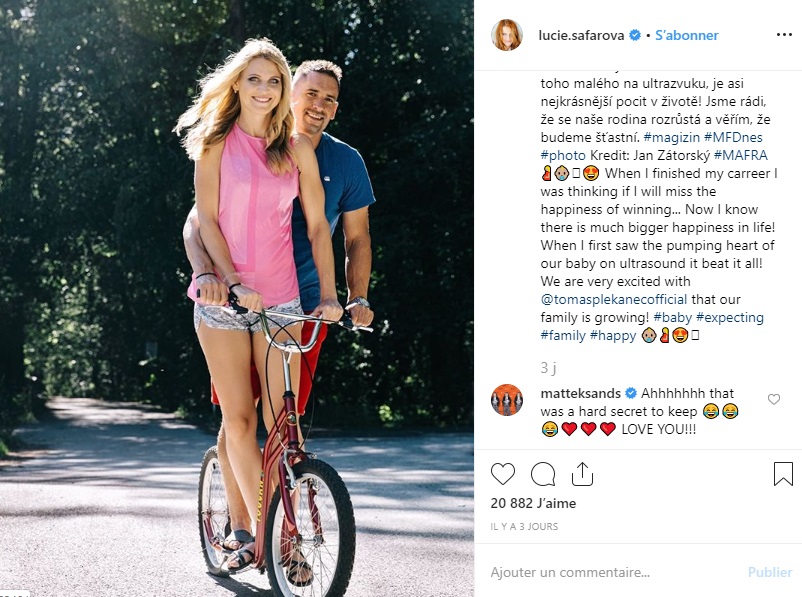 Friday, July 5th
The performances of the day in Wimbledon are down to Ugo Humbert, winner against Felix Auger-Aliassime, Guido Pell, who defeated Kevin Anderson, and Cori Gauff, 15 years old, who keep on winning on the women's side by eliminating Polona Hercog in the third round. A precocious performance which reminds us of Martina Hingis and her surprise victory in London at the same age. Andy Murray continues to enjoy himself by getting through another round in the doubles. In the rest of the news, the Brazilian President, Jair Bolsonaro, defends child labour, the biggest airport in the World opens in Beijing (700,000 sqaure mtres), Kahwi Leonard causes a sensation in NBA by signing for Los Angeles Clippers, and a team of history enthusiasts crosses the Alps wearing armour, following the route of Francis 1st. of France and his army. All's well.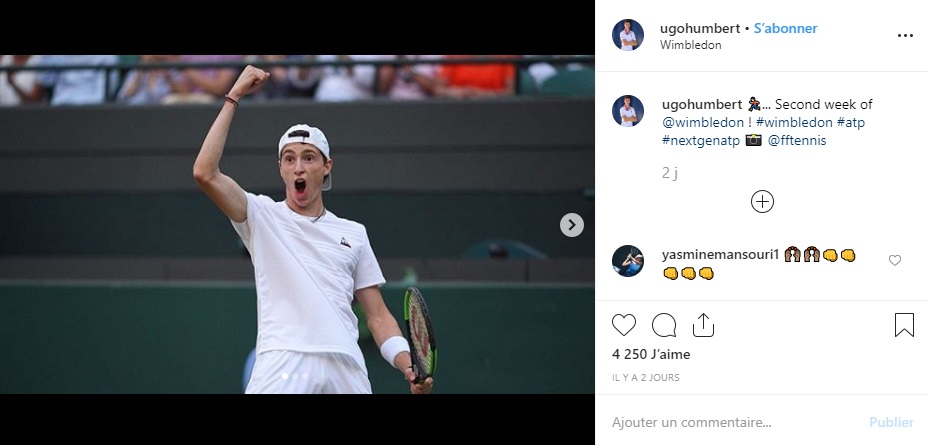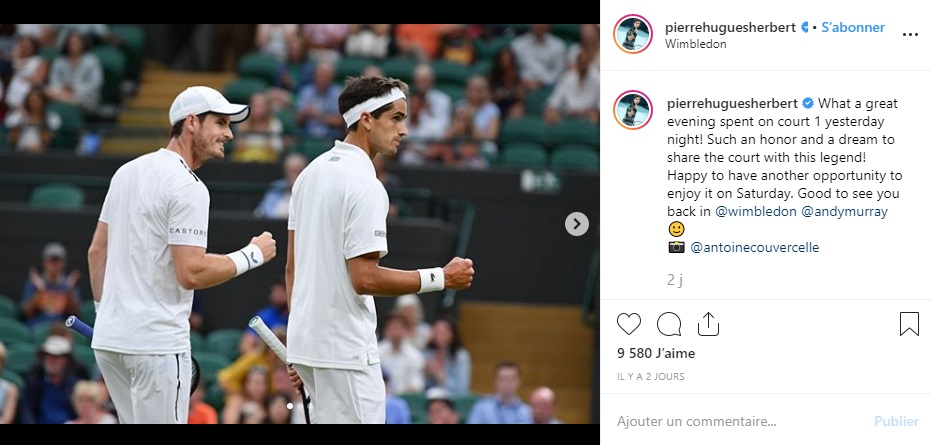 Saturday, July 6th
2019 Tour de France begins in Belgium and it is the Dutchman, Mike Teunissen, who wears the yellow jersey at the end of the day. In South Africa, all the country weeps in despair at the death, in a motocycle accident, of Mandla Maseko, who would have been Africa's first black astronaut. In California an earthquake of the magnitude of 7.1 caused some damages and great alarm. In Germany researchers managed to land a plane in a totally autonomous manner. Finally in London, the battle continues to rage amongst the white shirts on the green turf at Wimbledon: Fognini is eliminated and annoyed, upset at having been relegated to an outer court, Federer and Nadal qualify for the quarter finals without conceding a set, as does Serena Williams on the women's side. The American follows it up with qualifying as well in the mixed doubles with Andy Murray.

Sunday, July 7th
It is the tradition: before crazy Monday, there is a rest day at Wimbledon on this mid-tournament Sunday. Nevertheless, the sporting day is fully occupied with the triumph of the US World Cup team, the European title of Spain in women's basketball, the Copa America won by the hosts in Brazil and Mike Teunissen who kept his yellow jersey on the Tour. We leave this week with this last image: that of the strange statue erected in honour of Melania Trump in the village of her birth in Slovenia. Hats off to the sculptor!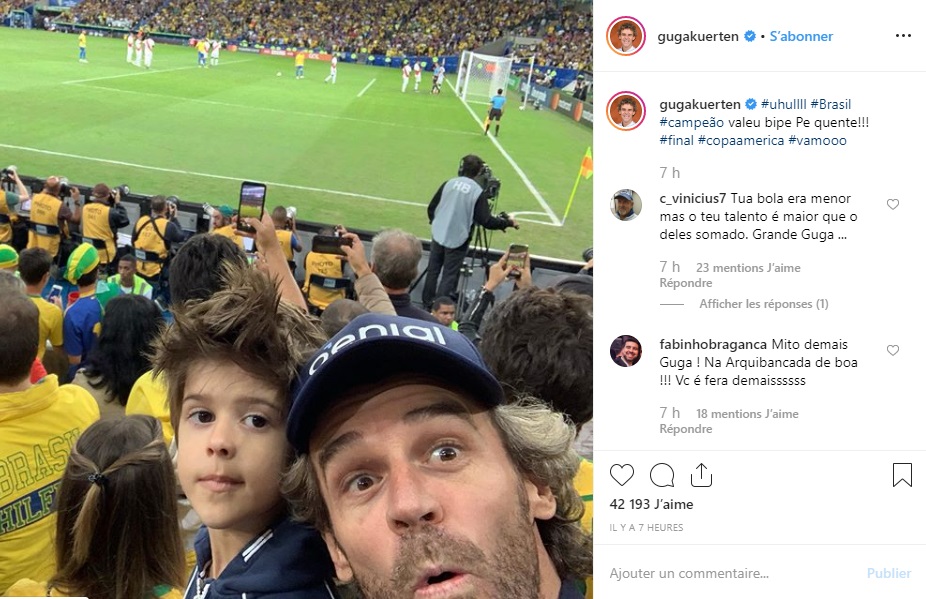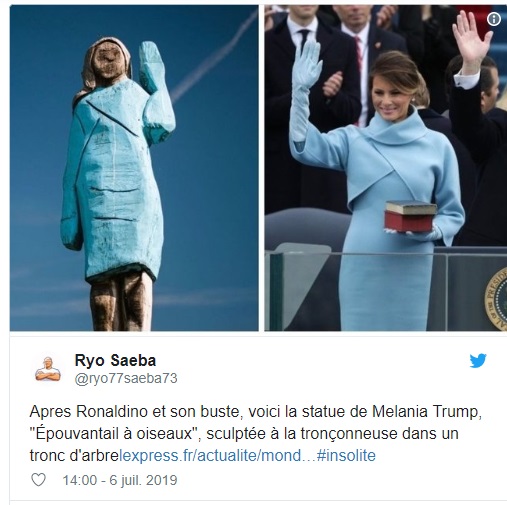 By Régis Delanoë