We Are Tennis by BNP Paribas brings you the best of the past week, on and off the courts, day after day. A week marked by a dominant Djokovic, Serena who spent time with her family, a huge comeback, and a pigeon who was in a hurry.
Monday, May 6th
Federer took the third spot at the ATP Ranking from Zverev and is now just behind Nadal and Djokovic. The first time that these three were all on the podium was twelve years ago… But nothing is set in stone, especially as the Madrid Masters 1000 are being played this week. Speaking of which, the first qualified players of the day are Tiafoe, Kohlschreiber, Cilic and Gasquet, who is back on the courts. In the women's draw, Stephens defeated Azarenka, and Bencic managed to knock out Kuznetsova. This Monday was also the start of the Ramadan. A practice which would be difficult to follow for certain Belgians, as a study recently revealed that one out of ten Belgians eats at a fast food restaurant at least twice a week. The actors of Game of Thrones don't seem to be fasting either: a Starbucks cup, left on a table, can be seen in the latest episode of the series.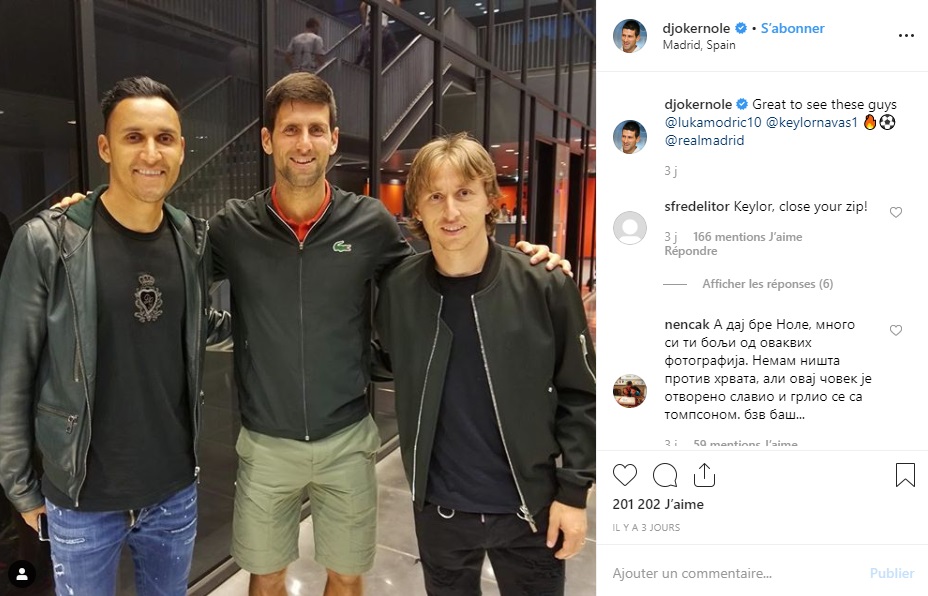 Tuesday, May 7th
Goffin is already out, Dimitrov as well, while Kerber had to withdraw from the tournament: both draws are getting clearer in Madrid. On his side, Roger Federer produced a good performance for his return on clay, while David Ferrer is not giving up on his career, as he managed to go through this round in the last tournament of his career. Serena hasn't retired, but she doesn't look like she's in a rush to get back on the courts, as she posted a picture of herself wearing a spectacular dress on Instagram. Also spectacular: fans of the card game Uno are fighting over the decision of the inventors of the game to ban the rule which states that +4 and +2 cards can't be added up. The announcement must have shaken this passenger from New Zealand, who was taken off an aircraft for refusing to watch the safety mesures. The rules are the rules! Too much for this pigeon who was caught flying at 45 km/h by a speed camera.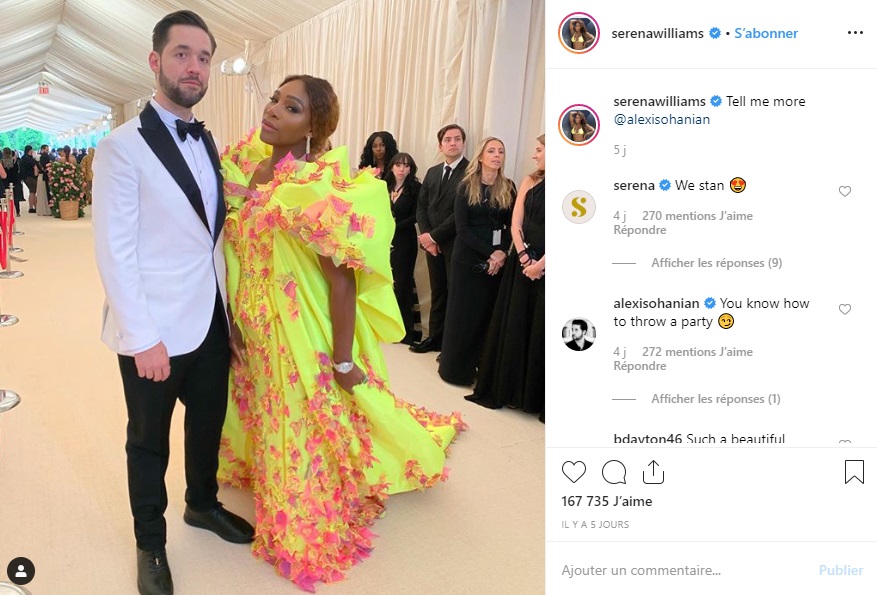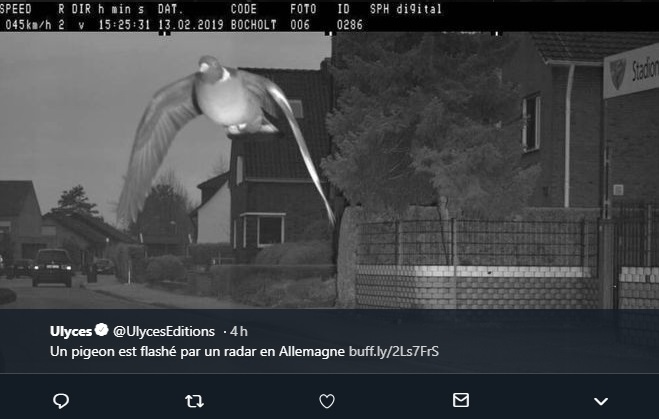 Wednesday, May 8th
Things have definitely kicked off in Madrid: the master of the house Rafa Nadal schooled the young Auger-Aliassime, Gaël Monfils put on a show, and Simona Halep won her match without losing a single game! Jan Martin Del Potro, however, lost for his return on the courts. Leo Messi's FC Barcelona suffered a huge defeat as Liverpool produced a mythical comeback, which enabled them to qualify for the Champions League final, in which they will face Tottenham. It was a bad week for argentine sport. And a bad week for the planet too: the American secretary of state Mike Pompeo sees in the ice melt a great opportunity to drill the ground in order to find new oil and gas deposits. Thankfully, wildlife is fighting back: bears are back in Portugal for the first time in 200 years. David Ferrer, on his side, is off the radars: he has officially retired after his defeat against Zverev, and received a lot of messages from his ex-colleagues. Goodbye, champion!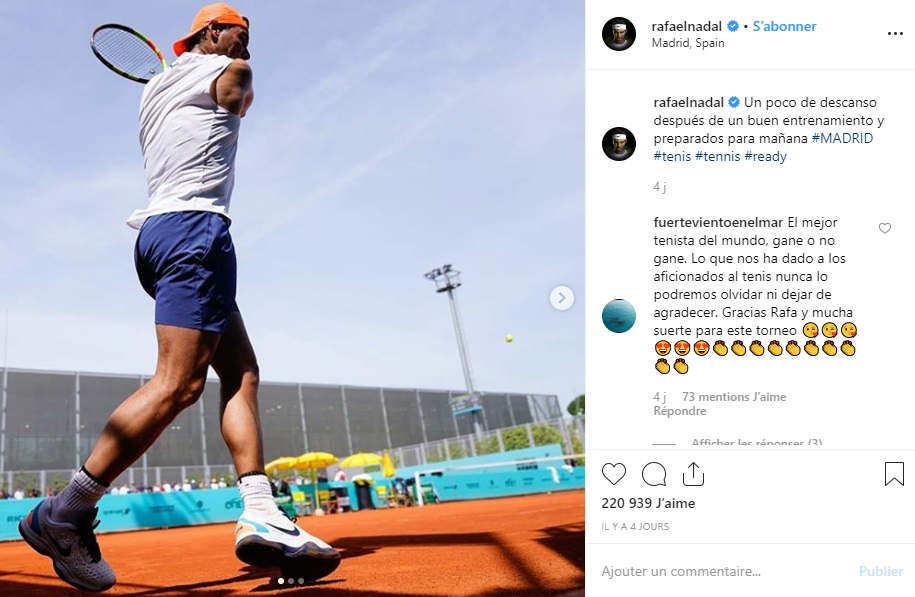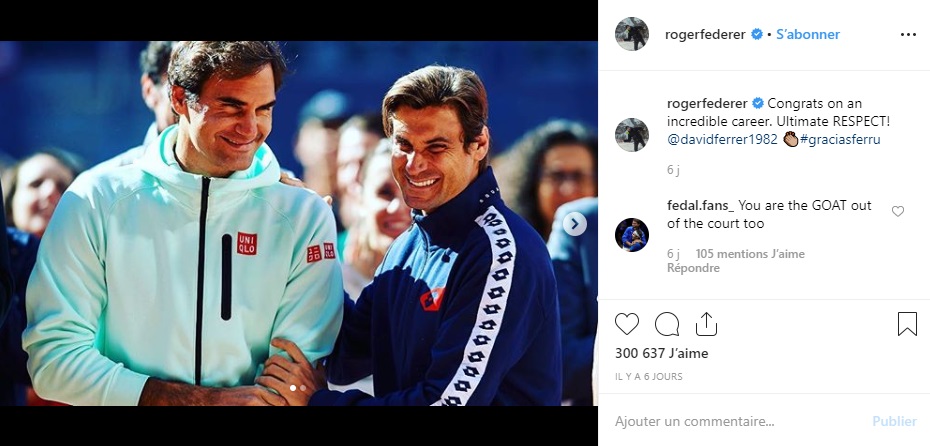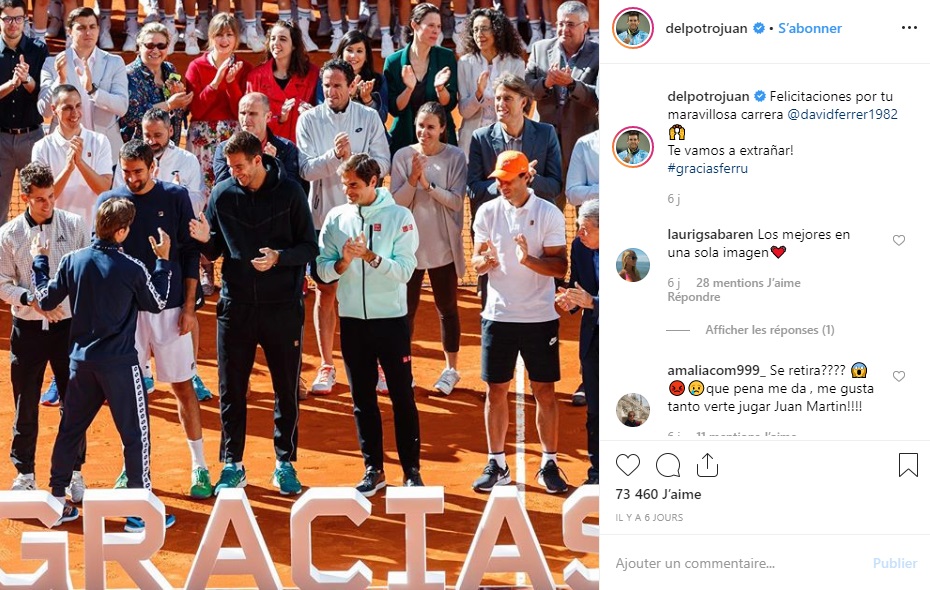 Thursday, May 9th
Serious matters are starting in Madrid: Nadal won a hard-fought battle against Monfils (who missed two match points) and joined an all-star draw in the quarter-finals, where we'll find Djokovic, Federer, Cilic, Thiem, Tsitsipas, Zverev and Wawrinka. In the women's draw, things went wrong for Osaka and Kvitova, and in consequence, Halep and Stephens became the clear favorites to lift the trophy. Donald Trump, on his side, was bolder than ever, as he claimed that he was « the most transparent person ever ». Speaking of audacity, the city of Berlin announced that it was experimenting with zones reserved to drug dealers, and two porn stars tried the new Tesla Autopilot by filming a scene in the moving car.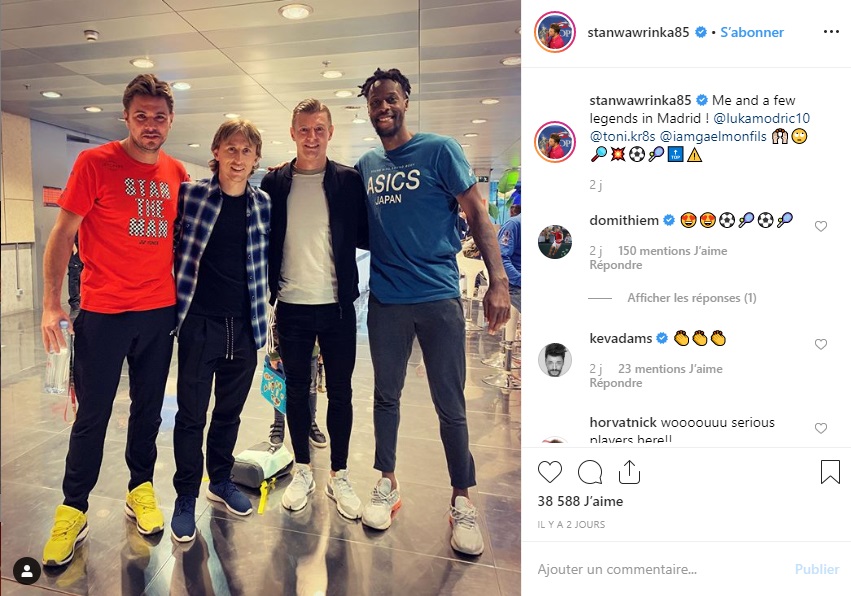 Friday, May 10th
Still with love : a team of researchers has concluded that the optimal duration of sexual intercourse is somewhere between 7 and 13 minutes. Nadal only took 1 hour and 8 minutes to destroy Wawrinka and qualify for the semi-finals in Madrid. Djokovic made the most of Cilic's withdrawal, Tsitsipas knocked out the title-holder Zverev and Thiem managed to defeat Federer, who has decided to play at the Rome Open. In the women's final, Halep will face Bertens, who defeated Stephens. But the sporting feat of the week was produced by a young Frenchman, who, after losing a bet, walked back to his hometown from Hungary. He ended up walking 1600 km in total. He must have ended up being fitter than this American man who tried a new diet: five glasses of beer a day, and that's it. The result? - 20kg in 46 days. Amazing, but stupid. Mainly stupid, in fact.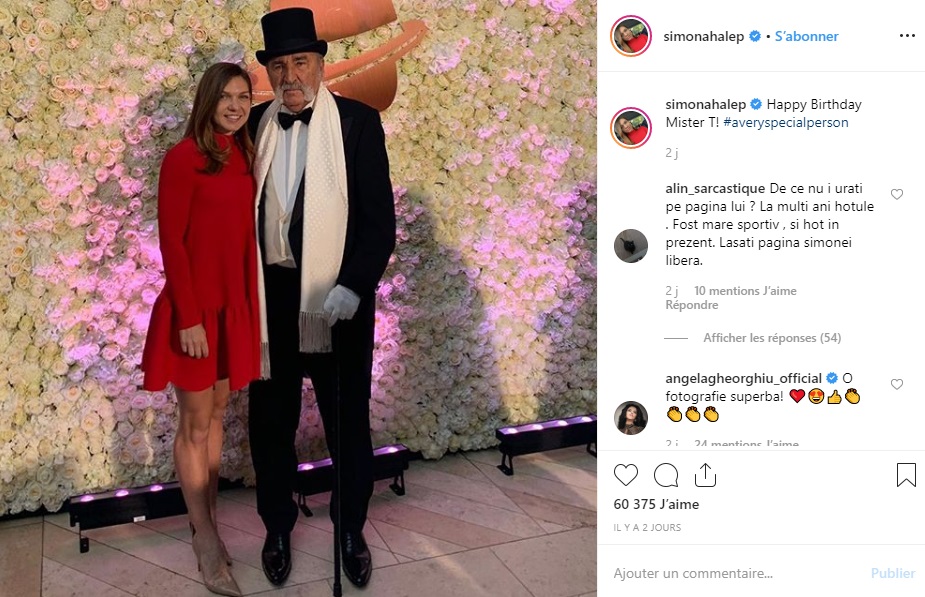 Saturday, May 11th
Surprise: Kiki Bertens dominated Simona Halep in the final in Madrid and won her second Masters 1000, after Cincinnati last summer. There was another surprise in tennis today: Rafael Nadal was surprisingly defeated by the devilish Stefanos Tsitsipas and won't win his first title on clay in 2019… In a more logical fashion, Djokovic qualified for the final after knocking out Dominic Thiem. Meanwhile, Eugenie Bouchard is back in training! In other news, Kim Kardashian had her fourth child. In France, another mother had the surprise of receiving a postcard sent by her daughter… 50 years ago. That's what you call a tad late.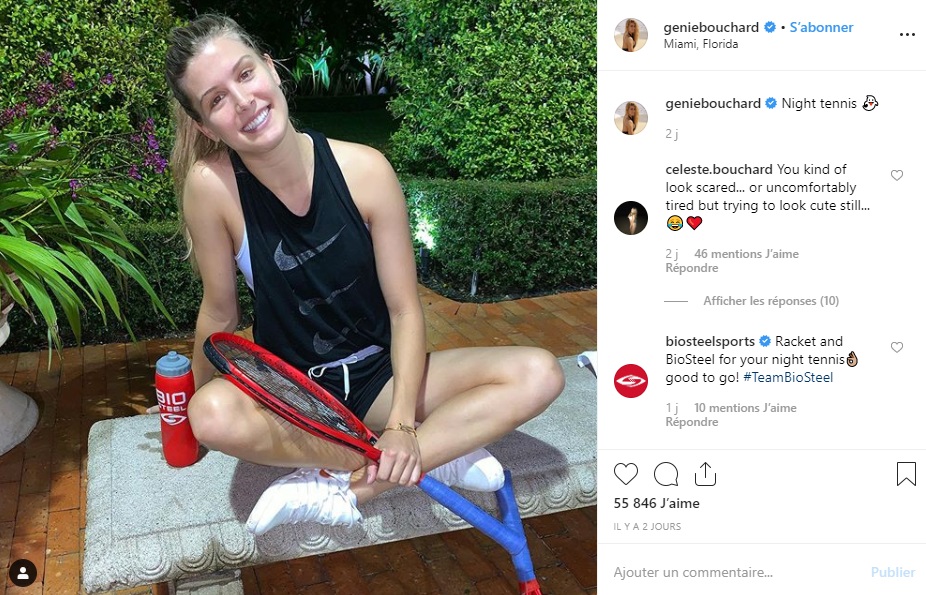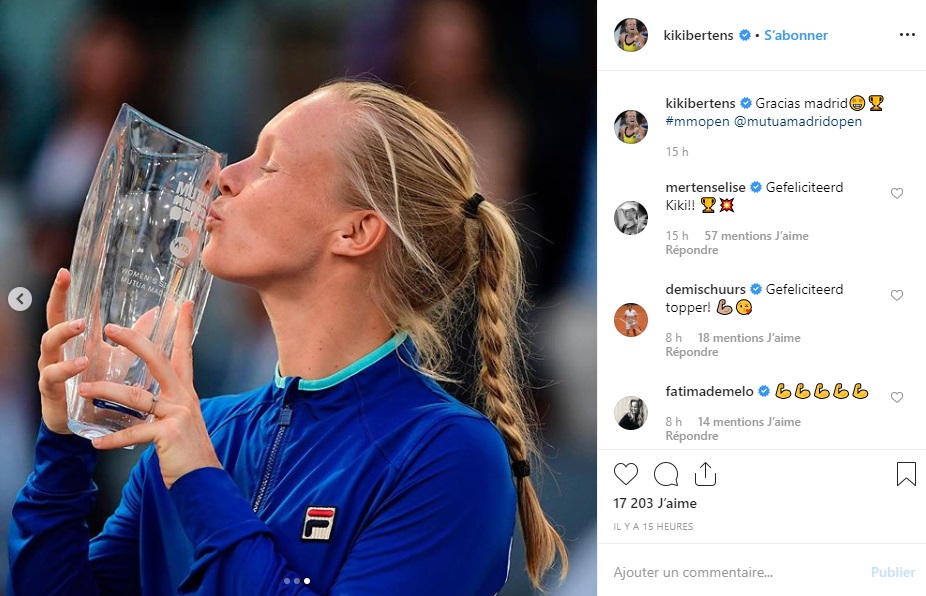 Sunday, May 12th
One tournament is ending, another one is beginning: in Rome, the first matches were being played this Sunday, May 12th (Kohlshreiber, Bautista Agut, Basilashvili, and two Italian wild-cards won) before the final of the Madrid Masters 1000. Novak Djokovic ended up lifting the trophy, winning his first title since Melbourne in January, and consolidating his world number 1 spot in the process. In the rest of the sporting news, Manchester City won the league title in England, and Toronto and Portland managed to qualify in the NBA. It was also the international mother's day, so we wanted to wish all mothers a very happy day, especially Serena and Victoria!