We Are Tennis by BNP Paribas brings you the best of the past week, on and off the courts, day after day. A week marked by a triumphant Thiem, by withdrawals, killer birds, and drug-dealing parrots.
Monday, April 22nd
There were no changes in the Top 20 of the WTA ranking, and only one in the Top 10 of the ATP ranking, where Kevin Anderson took Kei Nishikori's sixth spot. Fabio Fognini is now the world number 12, while Dusan Lajovic climbed up 24 spots, to become the world number…24. In other news, there wasn't much going on during this beginning of the week, but we've learned that a 75-year old man from Florida died after being attacked by his pet cassowary. Careful, mean bird.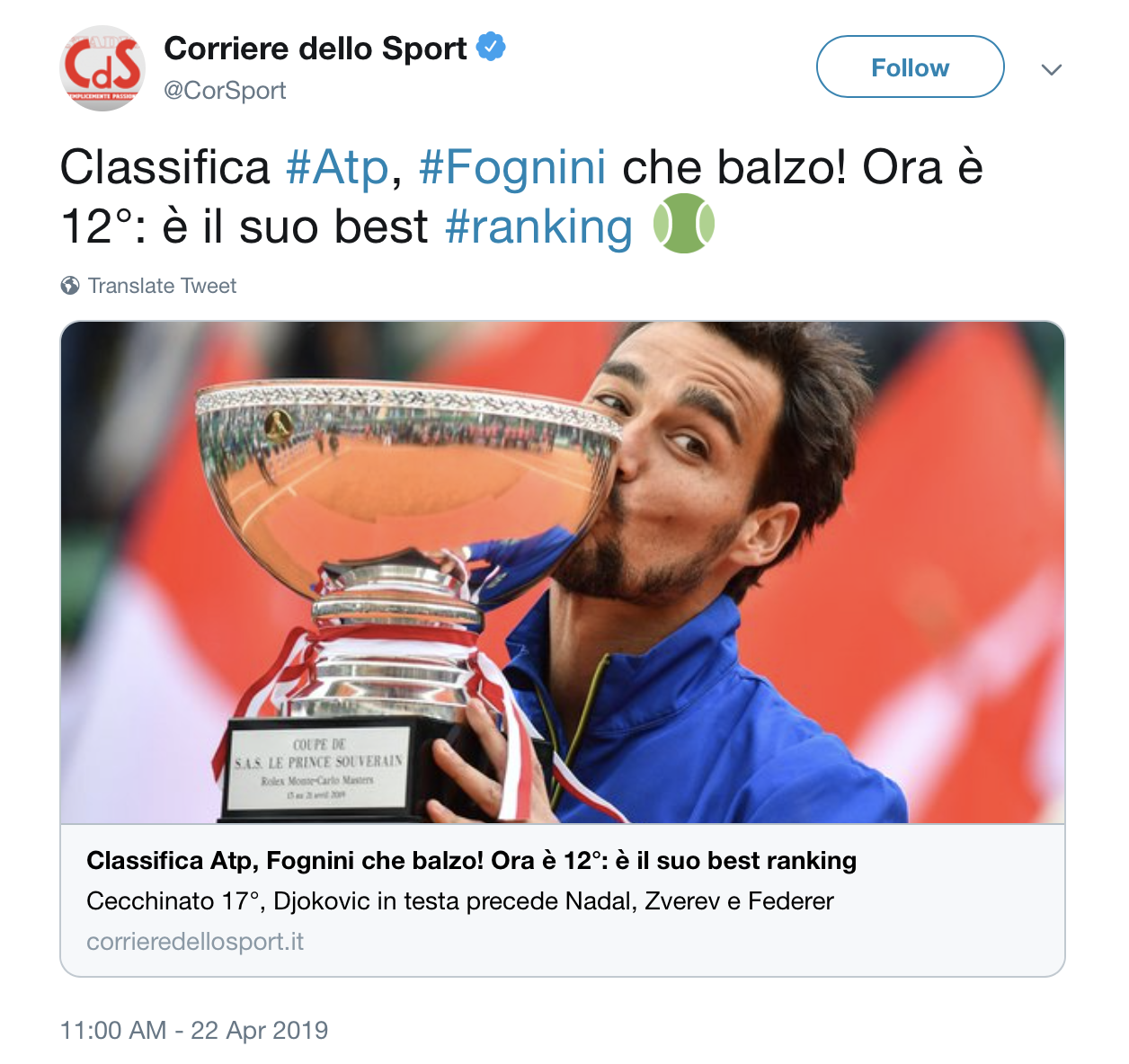 Tuesday, April 23rd
A true massacre. While Lajović announced that he was withdrawing from the Budapest Open, Simona Halep did the same in Stuttgart. Both sustained injuries which should stop them from imitating René Casselly, a German acrobat who filmed himself dunking after being propelled by an elephant. And even when the big shots are there, some of them don't give their maximum. As we saw this week with David Goffin and Alexander Zverev who respectively lost against Jan-Lennard Struff (3-5, 7-6) and Nicolas Jarry (6-3, 5-7, 6-7) in Barcelona. Thankfully, Nishikori held his rank in Spain, as he defeated Taylor Fritz (7-5, 6-2) to claim a first win after three consecutive defeats. About time.

Wednesday, April 24th
It's a small revolution in the world of tennis : having been played every year in London since 2009, the Masters will be played in Turin between 2021 ans 2025. Will Fognini, who announced that he was withdrawing from the Barcelona Open, will have the honor of playing in this difficult competition since then ? Or will he chose to make a career change and grow cannabis, like Christine Meeusen, a surprising American nun who has started selling CBD products ?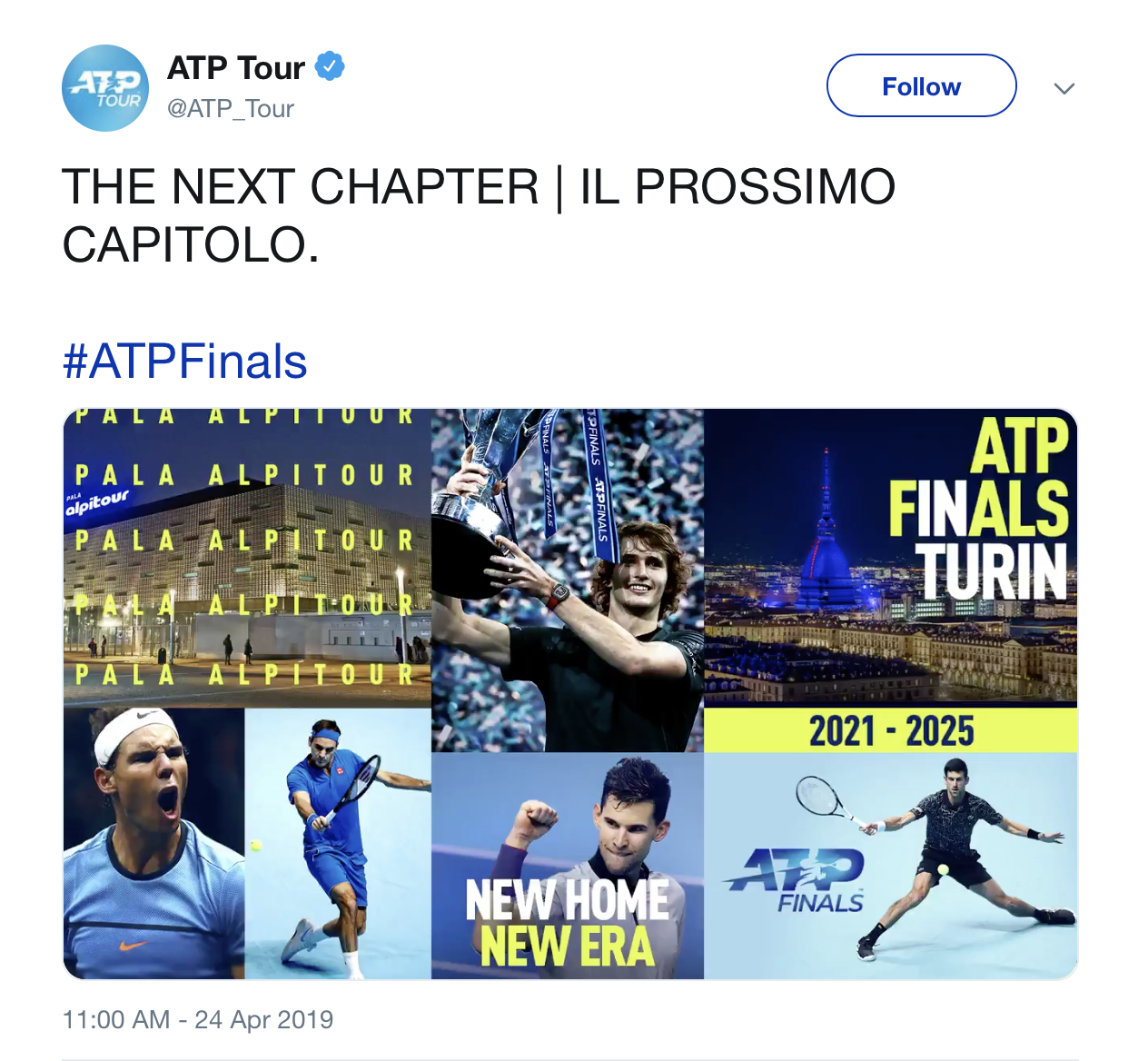 Thursday, April 25th
It has become a classic match over the years. But unfortunately, time flies, and this might have been the last encounter ever between the two champions. The match between David Ferrer and Rafael Nadal in Barcelona was won by the second (3-6, 3-6), and the first is getting closer to retirement. To cheer himself up, Ferrer could adopt this parrot found by the Brazilian authorities, who was trained to alert drug dealers when the police arrived by screaming « Mom, police ! » Surprising ? Not as much as the defeats suffered by Grigor Dimitrov (2-6, 6-4, 7-6 for the lucky loser Nicolas Jarry), by Marin Čilić (5-7, 7-6, 7-6 in favor of Pablo Cuevas) and by Stéfanos Tsitsipás (who lost 4-6, 6-3, 2-6 against Struff). In women's tennis, Victoria Azarenka defeated Karolína Plíšková (4-6, 6-3, 6-4) while Naomi Osaka will keep her world number 1 spot for at least one more week after defeating Su-Wei Hsieh (6-4, 6-3). Just like that.

Friday, April 26th
His name is Jean-Jacques Savin, he's already 72-years old, and four months ago, he left to cross the Atlantic…in a barrel . A great feat coming to an end for the Frenchman. His fellow countrywoman Kristina Mladenovic, on her side, is less lucky as she lost in the quarter-finals of the Istanbul Open against Petra Martic (6-7, 6-4, 6-7). At least, she was able to fight until the very end, unlike Victoria Azarenka, who had to withdraw because of an injury against Anett Kontaveit in Stuttgart. Just like Osaka, who missed out on her semi-final. What's going on with all these injuries ?

Saturday, April 27th
And the players who managed to qualify for a final this week are… Filip Krajinović and Matteo Berrettini in Budapest, Kontaveit and Petra Kvitová in Stuttgart, Petra Martić and Markéta Vondroušová in Istanbul and… Daniil Medevedev and Dominic Thiem in Barcelona. Because yes, Nadal was easily defeated by the Austrian in Catalonia (6-4, 6-4). It's the second defeat in a row in a clay tournament for the King of Clay. Enough to console himself in the arms of Satan, who now has his own official church in Massachusetts ? At least, wait for your 666th defeat, Rafa.

Sunday, April 28th
Berrettini, Thiem, Kvitová and Martić : these are the happy winners of the week in the small world of tennis. In the animal world, however, a pigmy goat was saved by the NYPD after being found crying. Dry your tears, it's over…