We Are Tennis by BNP Paribas brings you the best of the past week, on and off the courts, day after day. A week marked by a revived Azarenka, injured players recovering, a heist involving fake bills, and the justice of the jungle.
Monday, April 1st
Men had a week off this week as they were getting ready for the clay season. A good opportunity to clear things up as Dominic Thiem announced that he will keep on working with Nicolas Massu. It was also a good opportunity to take a look at the ATP ranking: Roger Federer is back at the fourth spot, while the young prodigies Tsitsipas (8th), Coric (13th), Medvedev (14th), Shapovalov (20th) et Auger-Aliassime (33th) are slowly but surely climbing up the ranks… Things were less easy for the elderly: Bouteflika put an end to his career as the president of Algeria and Mick Jagger underwent heart surgery, forcing the Rolling Stones to cancel their umpteenth world tour. In women's tennis, tournaments were being played this week in Charleston and Monterrey.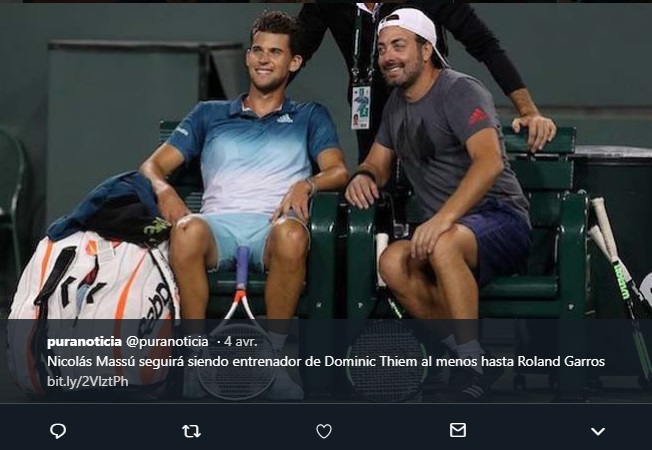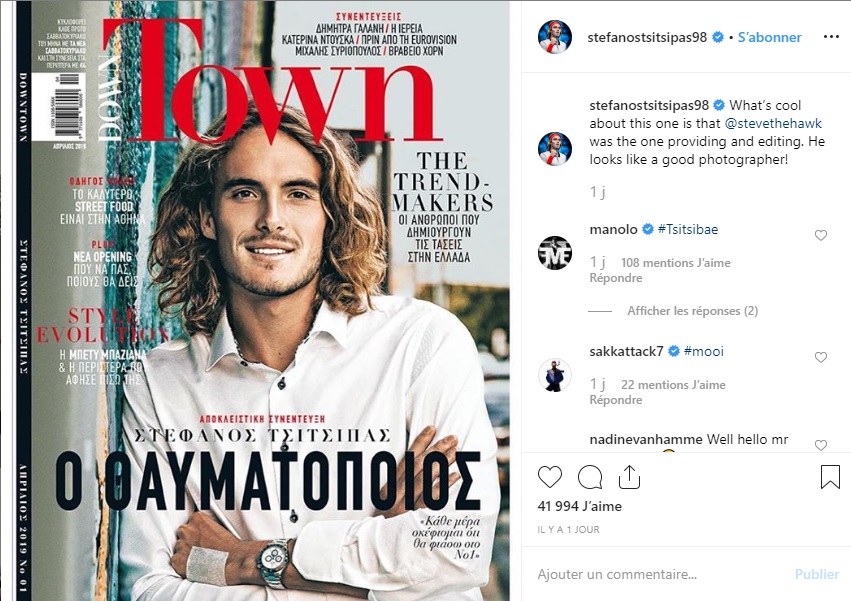 Tuesday, April 2nd
The clay season is about to begin and obviously, Nadal is back in training, looking ambitious. « Rafa is an injured man playing tennis », stated his uncle Toni, however. Andy Murray is also back in training, which is good news for tennis fans who wish to see him say his goodbyes in the amazing atmosphere of Wimbledon. Here's another good surprise: Juan Martin Del Potro should not undergo an operation to heal his right knee, and should be back on the courts sooner than expected. Now let's finish our news regarding injuries with two unfortunate news: Isner suffered a stress fracture on his left foot, and Eugénie Bouchard will be out indefinitely after announcing that she is taking a break from tennis. On her side, Ashley Barty took a few days off to go on holiday in her home country, Queensland, Australia. In France, a group of armed robbers walked away with a safe filled with fake banknotes. This is what happens when you try to rob an Escape Game…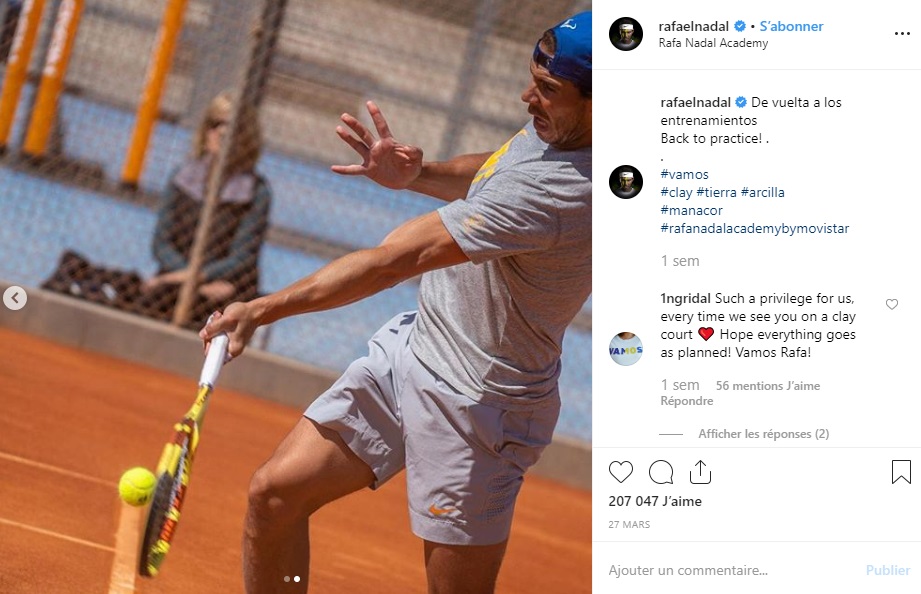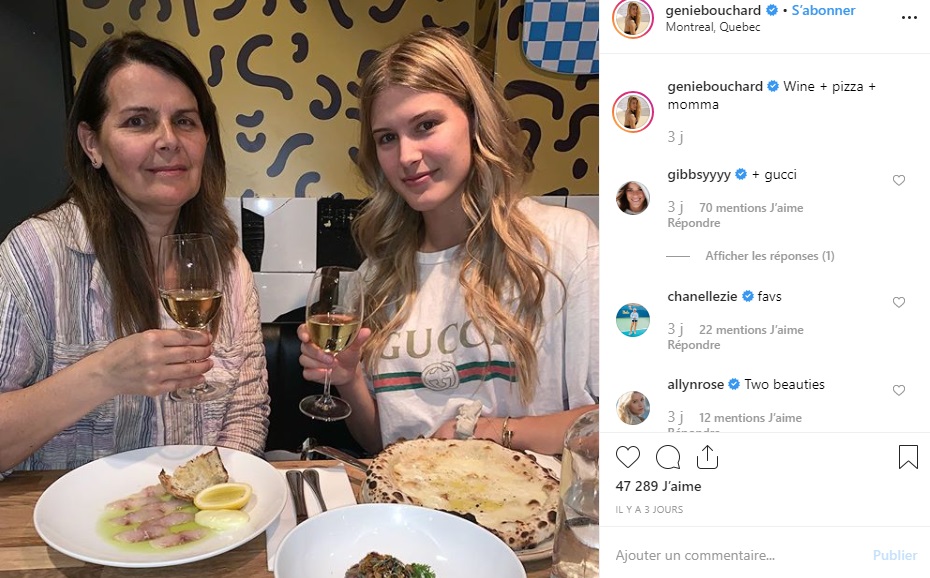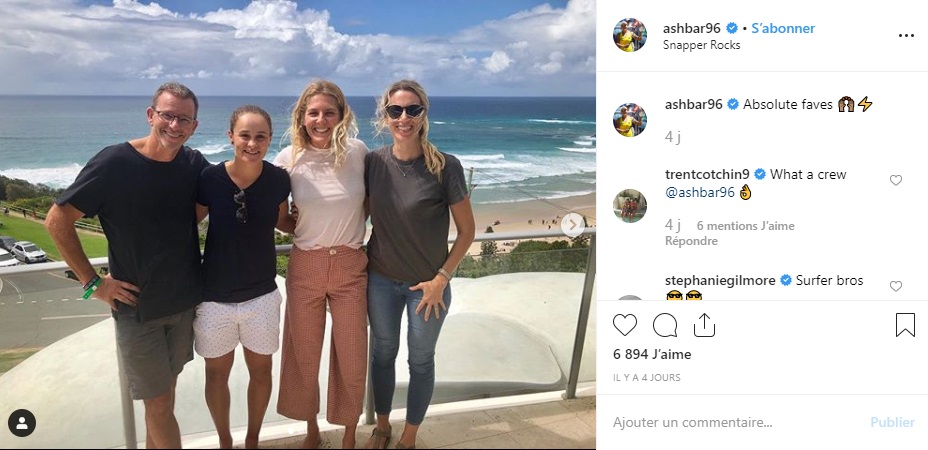 Wednesday, April 3rd
Stephens, Bertens and Sabalenka, the three top seeds of the Charleston Open didn't have to fight too hard to go through the three first rounds. The same can be said for Kerber, Muguruza and Pavlyuchenkova in Monterrey. In other news, things aren't going so well for Justin Bieber, who had to backtrack after having announced his wife's pregnancy on Instagram as an April's Fools joke… Donald Trump's day was also a little bit crazy, as he announced that his father was born in Germany, and that windmills give cancer. Both were « fake news », obviously. In other news, David Goffin is already in Monte Carlo, just like Grigor Dimitrov.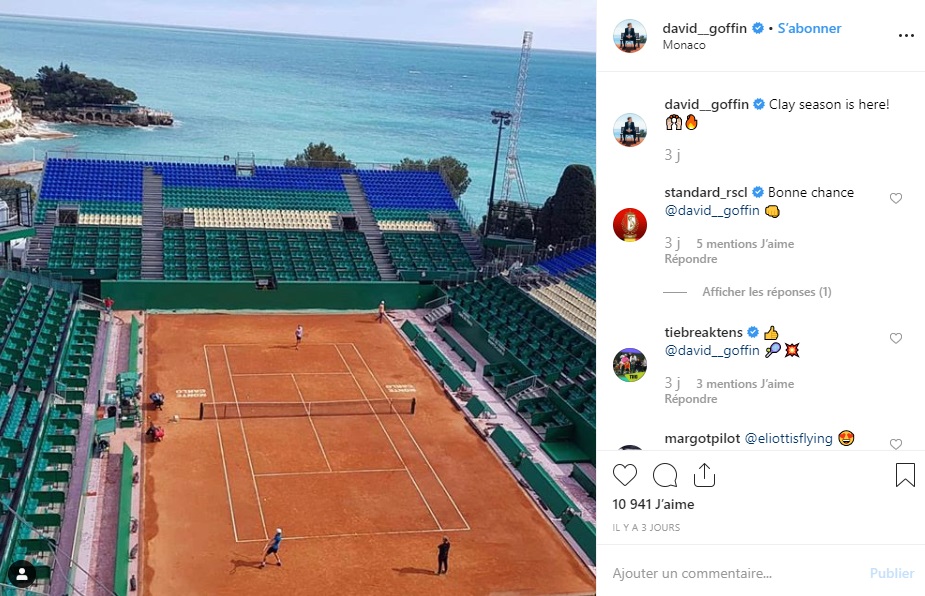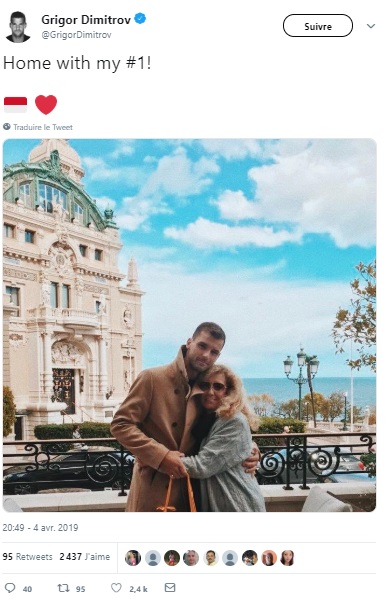 Thursday, April 4th
Are best-of-five sets matches set to go extinct? Maybe. The men's final at the Tokyo Olympics will be played in a best-of-three sets match, unlike the previous olympic finals. Carlos Gohsn's golden retirement is also compromised, as the ex-CEO of Renault-Nissan has been placed under formal investigation for a fourth time in Japan. The title-holder in Charleston, Kiki Bertens, also had a rough day as she was knocked out prematurely, just like Sabalenka. And while Daniil Medvedev is taking some time off in Paris, 750 tarantulas were found hidden in a gift by the customs officer of the Manilla airport. Surpriiiiiise!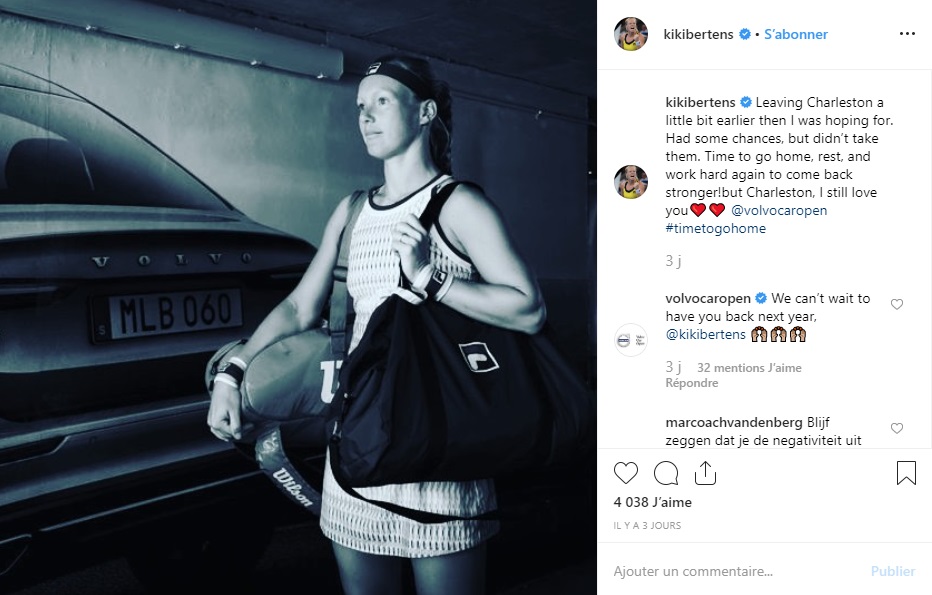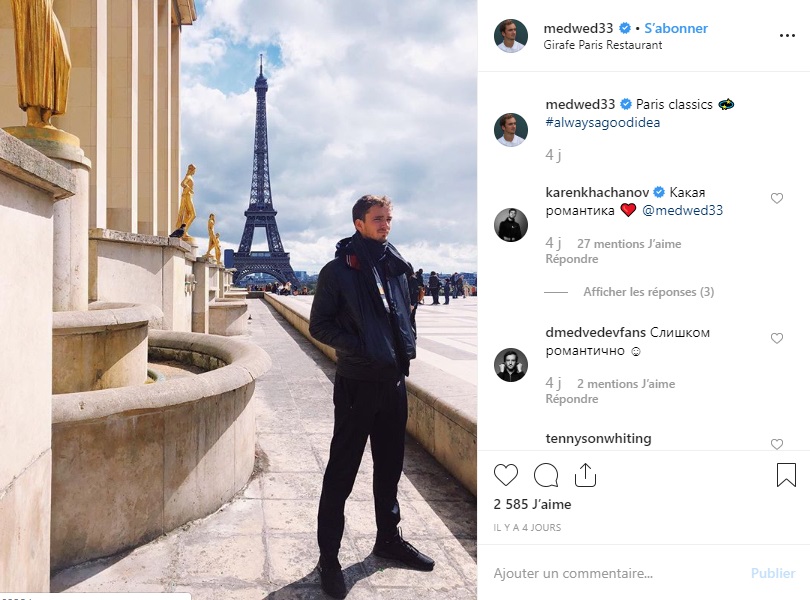 Friday, April 5th
Naomi Osaka was the subject of a great battle between sponsors: and as a result, the world number 1 officially dropped Adidas to sign with Nike. Another ex-world number 1, Azarenka, confirmed her return to the top level after defeating Pavlyuchenkova in Monterrey. There was another huge match in Charleston this time, as Sloane Stephens was defeated by her fellow countrywoman Madison Keys. Still in the US, Lori Lightfoot is the first lesbian and black woman to be elected mayor of Chicago. Some much lighter news than the informations coming from Brunei, as the Sultanate now sentences homosexuals to the death penalty by stoning.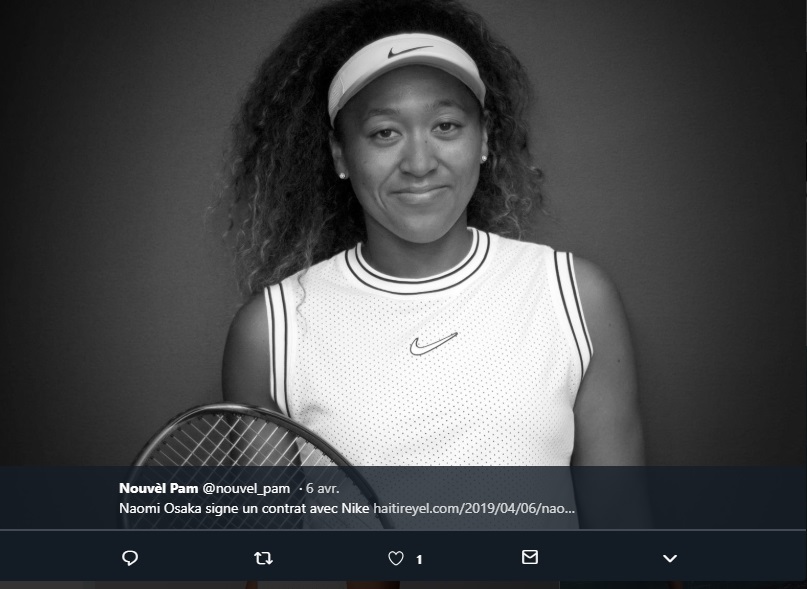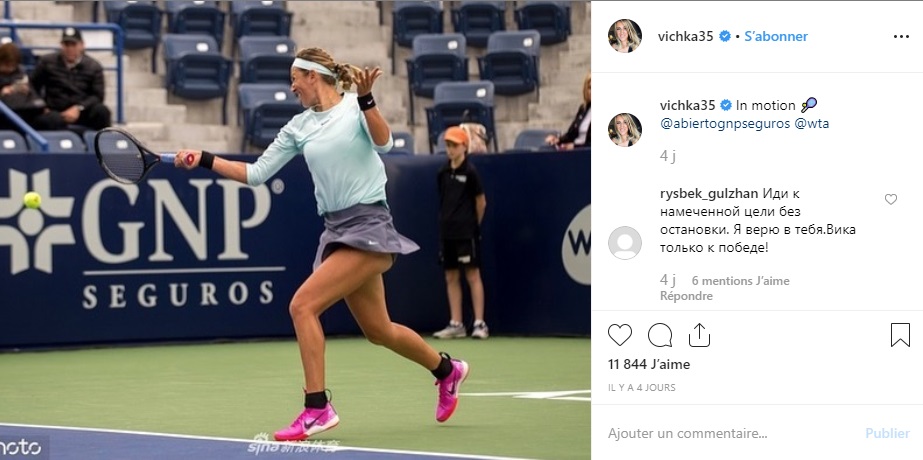 Saturday, April 6th
« Noah told me that I reminded him of a younger version of himself », said Auger-Aliassime in an interview. The Canadian will be happy to learn that a successful musical career might be on the cards for him once he retires. This Saturday is also the day of the semi-finals in Monterrey and Charleston, with the wins of Wozniacki and Keys in the American tournament, and Muguruza and Azarenka in Mexico. In other news, a Spanish researcher revealed that hashish contains traces of fecal matter, some theoreticians who believe that the earth is flat have mobilized to organize in expedition in Antarctica which could supposedly help them demonstrate their ideas, and Charlize Theron has admitted that she has been « single for years » and that she is « shockingly available ».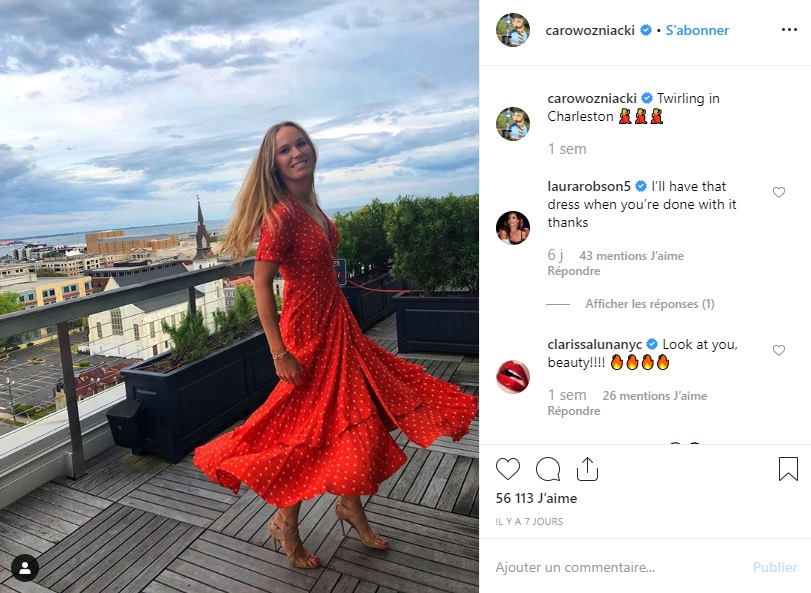 Sunday, April 7th
The long-expected ending of the finals in Charleston and Monterrey has arrived, with the respective triumphs of Keys against Wozniacki and Muguruza against Azarenka. The Belarusian will have to wait just a little longer to win another title, as her last trophy was won three years ago. Dustin Brown was also looking to win a first Challenger tournament since 2016 and he has done it, after defeating Filip Krajinovic at the Mouratoglou Open. The week ended with reassuring news for the injured players: John Isner stated that he was optimistic about coming back to competition in Madrid at the start of May, while Judy Murray mentioned that her son Andy was « doing great ». However, Almagro announced that the Murcia Challenger will be the last professional tennis tournament in which he will play. Adios amigo. In other news, South-African media have revealed that a poacher has died in a protected nature reserve, after he was trampled on by an elephant and eaten by lions. What you could call the law of the jungle. Or simply karma.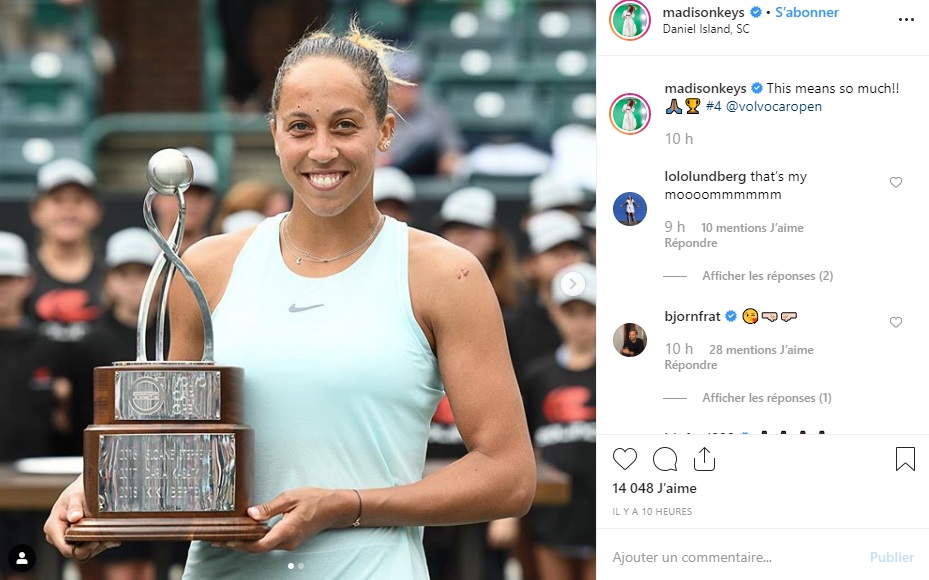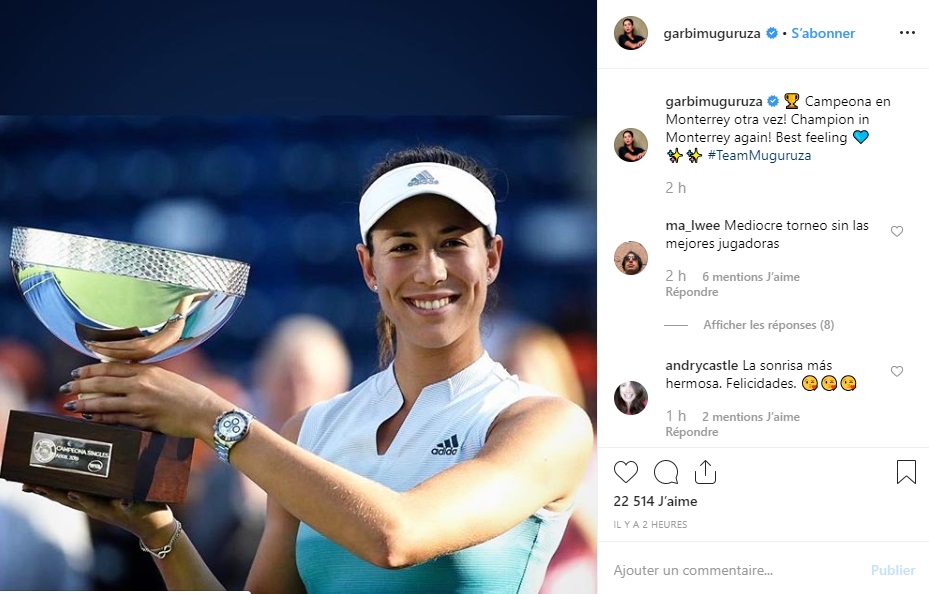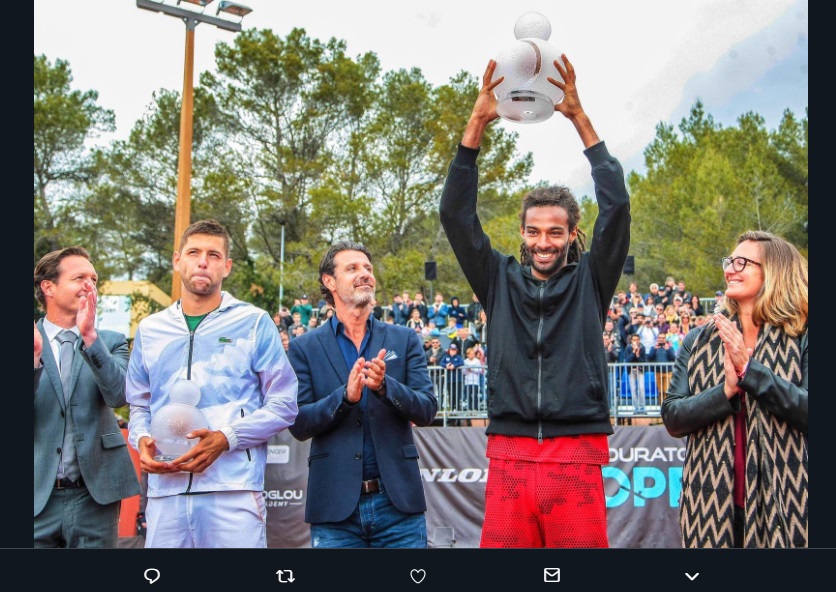 ​