We Are Tennis by BNP Paribas brings you the best of the past week, on and off the courts, day after day. With Djokovic and Osaka on the menu in Australia, but also a beef gravy scented candle.
Monday, January 21st
The second week of the Australian Open began with some mouthwatering matches in the fourth round: Serena Williams dominated the world number 1 Simona Halep while Milos Raonic confirmed his return to top form by knocking out Alexander Zverev in three sets. Djokovic, Nishikori and Pouille also qualified while Murray's surgeons gave his fans some reassuring news, as they all hope to see him make his goodbyes to tennis at home, at Wimbledon. Prince Philip, on his side, was involved in a car accident at 97 years of age. Speaking of nobility, on the other side of the Channel, the Count of Paris, Henri d'Orléans, who was the pretender to the French throne in case of a return of a monarchy, passed away.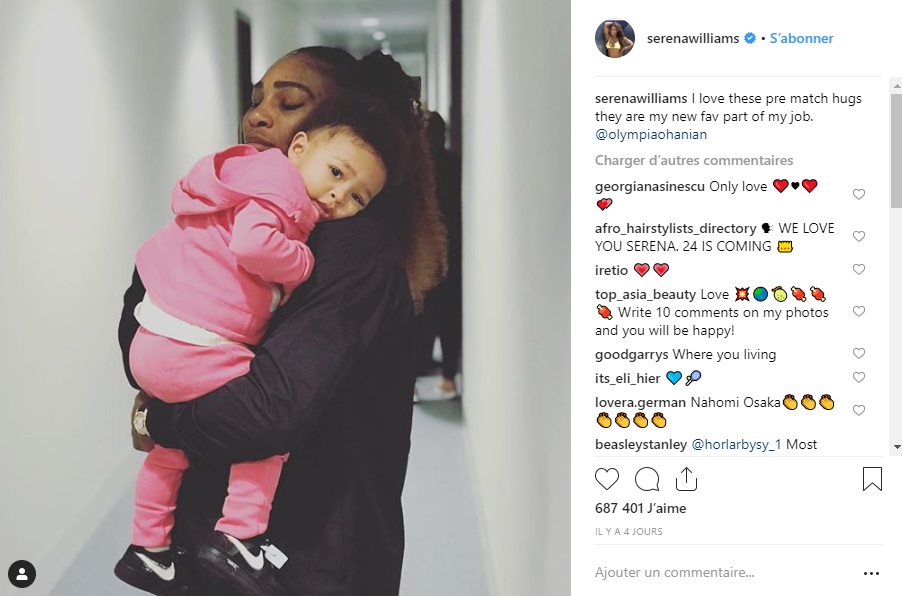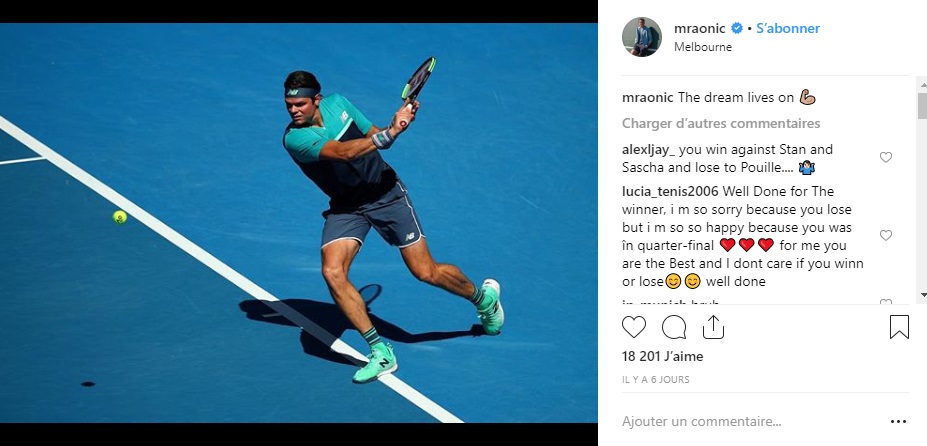 Tuesday, January 22nd
Li Na, Yevgeny Kafelnikov and Mary Pierce were introduced to the tennis Hall of Fame. Stéfanos Tsitsipas, on his side, definitely left his mark on this 2019 edition of the Australian Open after knocking out Bautista-Agut in front of a roaring crowd of Greek Australians. The other revelation of the tournament, Danielle Collins, confirmed her amazing run by defeating Anastasia Pavlyuchenkova. Kvitova defeated the local Ashley Barty and Rafa Nadal left Francis Tiafoe no chance. But the sporting news of the day was undoubtedly the terrible accident surrounding the argentine football player Emiliano Sala. The plane on which he boarded in Nantes, where he played until this winter, which was meant to take him to Cardiff, where he had just been transferred, disappeared above the English Channel. Meanwhile, Cristiano Ronaldo posted a selfie of him smiling in his private jet, a few hours after avoiding jail time in a vast case of tax evasion. Great timing.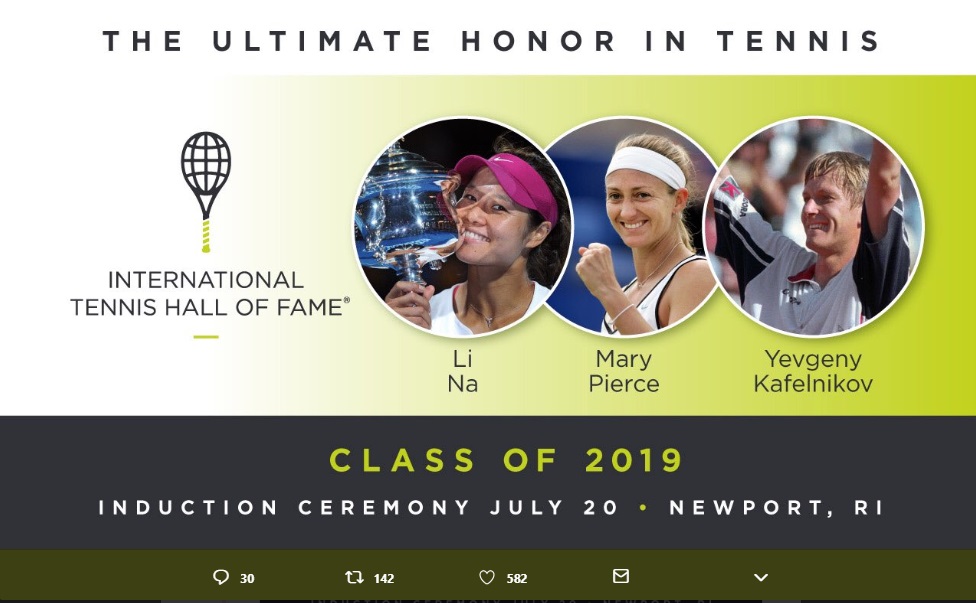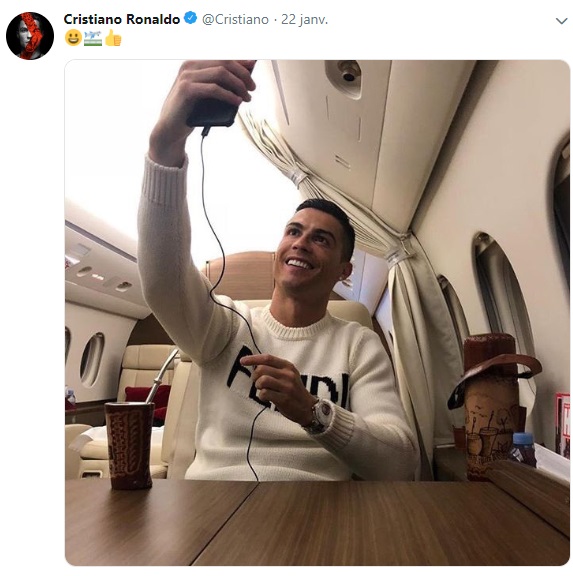 Wednesday, January 23rd
Missed again! Serena Williams won't break the record for the most Grand Slam wins this time, as she was knocked out by Pliskova in the quarter finals. The future of women's tennis is named Naomi Osaka, who easily defeated Svitolina. In the men's draw, Lucas Pouille reignited the French hope and will face a very zen Novak Djokovic in the semi-finals. In other news, the World Youth Day was celebrated in Panama, and the fashion week kicked off in Paris. Still with fashion, after their « fried chicken » scented candle, KFC launched a « gravy » scented candle to get your living room smelling like beef. Great.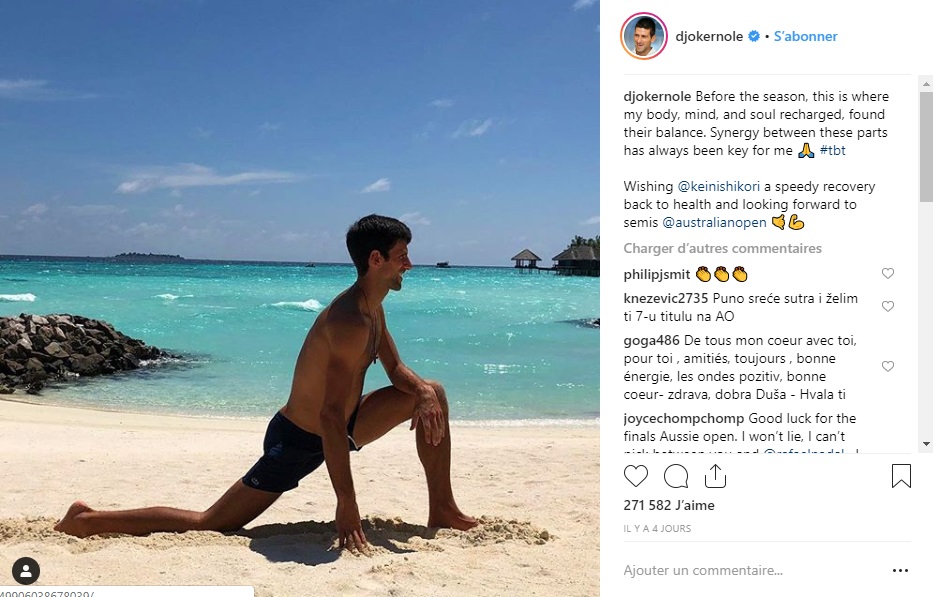 Thursday, January 24th
The two semi-finals of the women's draw gave their verdict in Melbourne: Kvitova ended Collins' wonderful run, and Osaka won against Pliskova and will play her second consecutive Grand Slam final, after her triumph at the US Open last season. Enough to forget about the small controversy which was sparked by this advert in which she is seen with a very white skin… At the Academy Awards, Lady Gaga will try to win the statuette of the best actress, while Bradley Cooper is nominated for best actor. They were both nominated for their performance in A star is born. A reference to Tsitsipas? The latest hype of world tennis was destroyed in three sets by Nadal in the semi-final, and nly managed to win six games against the Spaniard. He'll need to work a little more to be up there with the A-listers!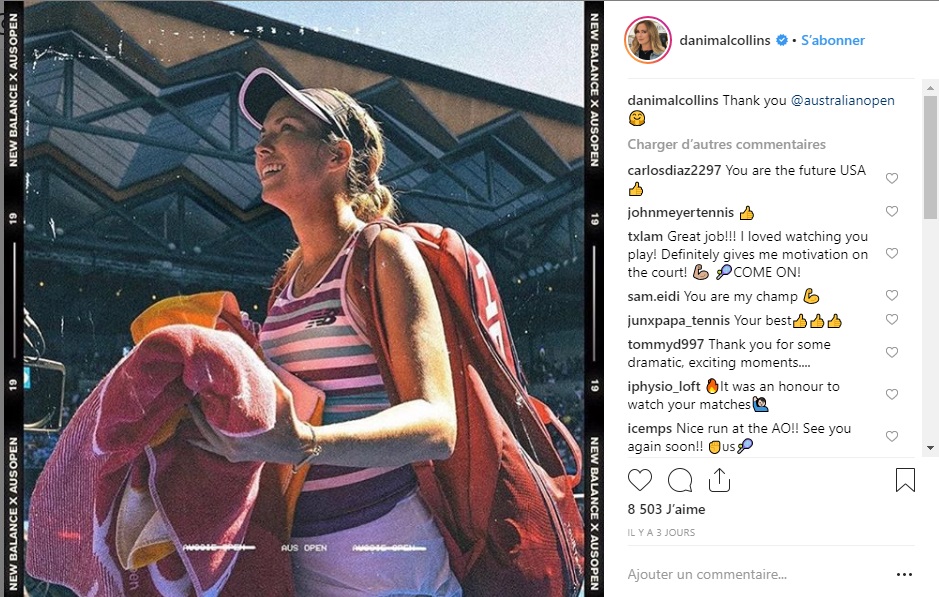 Friday, January 25th
The defeat was even more violent for Lucas Pouille, who lost 6/0 6/2 6/2 against Djokovic. The crowd in Melbourne did sound frustrated, but will be able to enjoy an amazing match on Sunday with the final between the Serb and Rafa Nadal. Mouthwatering, just like this video posted by Jeff Bridges, who implied that the Big Lebowski 2 could be released on the Superbowl day. In other news, we've found out that Eugenie Bouchard has a twin sister, who is as photogenic and addicted to social networks as her sister, and who has almost 300 000 Instagram followers.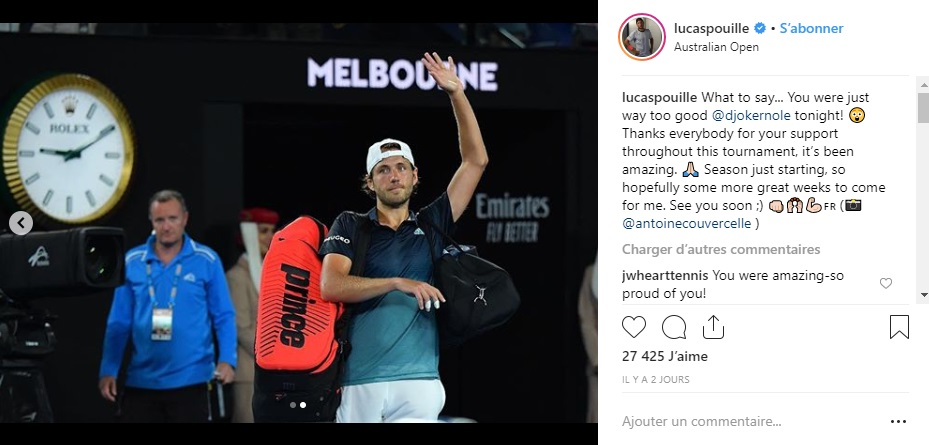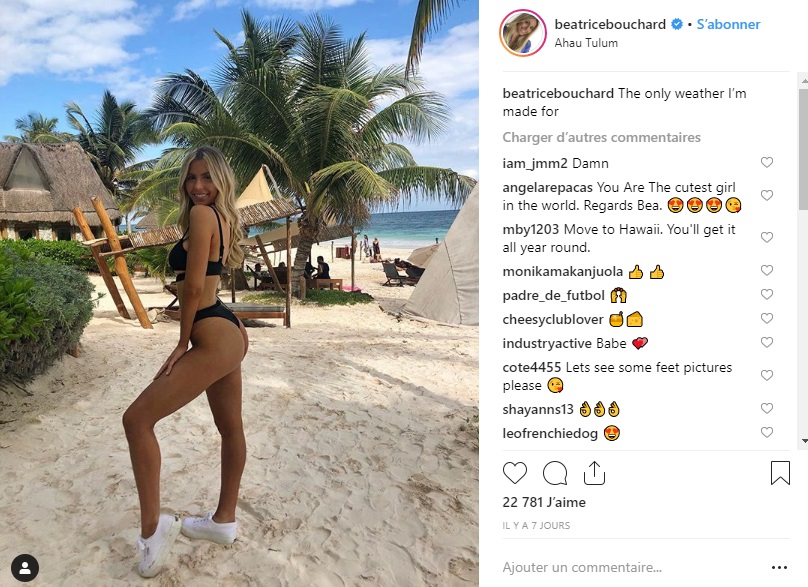 Saturday, January 26th
Now we know… the new queen of women's tennis is named Naomi Osaka, who won the Australian Open after battling through three sets against Petra Kvitova in Melbourne. The Czech lost her first final in a major tournament (after winning Wimbledon twice in 2011 and 2014), but is back at the top level after being assaulted at knife point at her house two years ago, an attack which almost cost her her left hand. As for Osaka, it's a confirmation: two Grand Slam finals played, and two triumphs. Here comes the new world number 1. In other news, the search to find Emiliano Sala have ended, as well as the shutdown in the United States.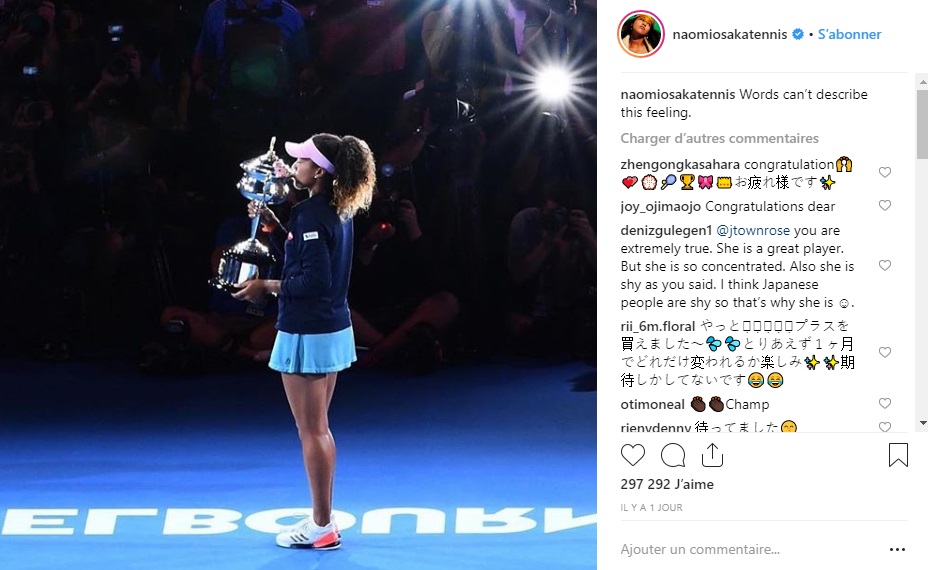 Sunday, January 27th
Client vs Supermarket: a Frenchman, after weighing a Playstation 4 in the fruit and vegetables aisle, payed his gaming console 9 euros at the self-checkout machine, and didn't get caught. Djoko against Nadal: the final was meant to be incredible in Melbourne. But it only lasted during three small sets, as the Spaniard was unable to battle against an untouchable Serb, who is back at his best level, and who confirmed his world number 1 spot. The Djoker triumphed for the seventh time in Australia, and won his fifteenth Grand Slam title, overcoming Pete Sampras in the process. The battle between the three monsters of modern tennis who are Roger Federer, Rafael Nadal and Novak Djokovic is far from being over. What a beautiful tennis era we're living in, mamma mia!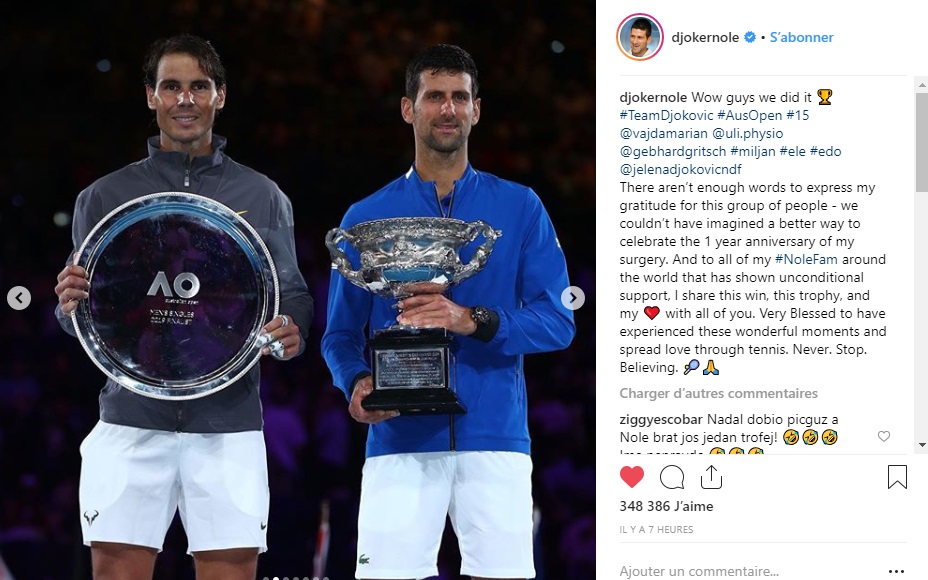 By Régis Delanoë