In this day after day by We Are Tennis by BNP Paribas, we look back on the first titles won by some players, Murray's tears, a doorbell licker and a moose hunter.
Monday, January 7th
To begin the week in high fashion, let's start with a world record. After promising to give more than 8000 euros to some of his followers who would retweet one of his tweets, the Japanese billionaire Yusaku Maezawa saw his tweet being retweeted… 5,55 million times. Meanwhile, the tennis rankings have also changed a little: in women's tennis, Naomi Osaka is back at the fourth spot (her best-ever ranking) while Ivo Karlovic (69th) and Jo-Wilfried Tsonga (177th) have respectively won 31 and 62 spots. Will the 40-year old Croatian still be there in January 2020, the date of the first ATP World Team Cup which will take place in Sydney?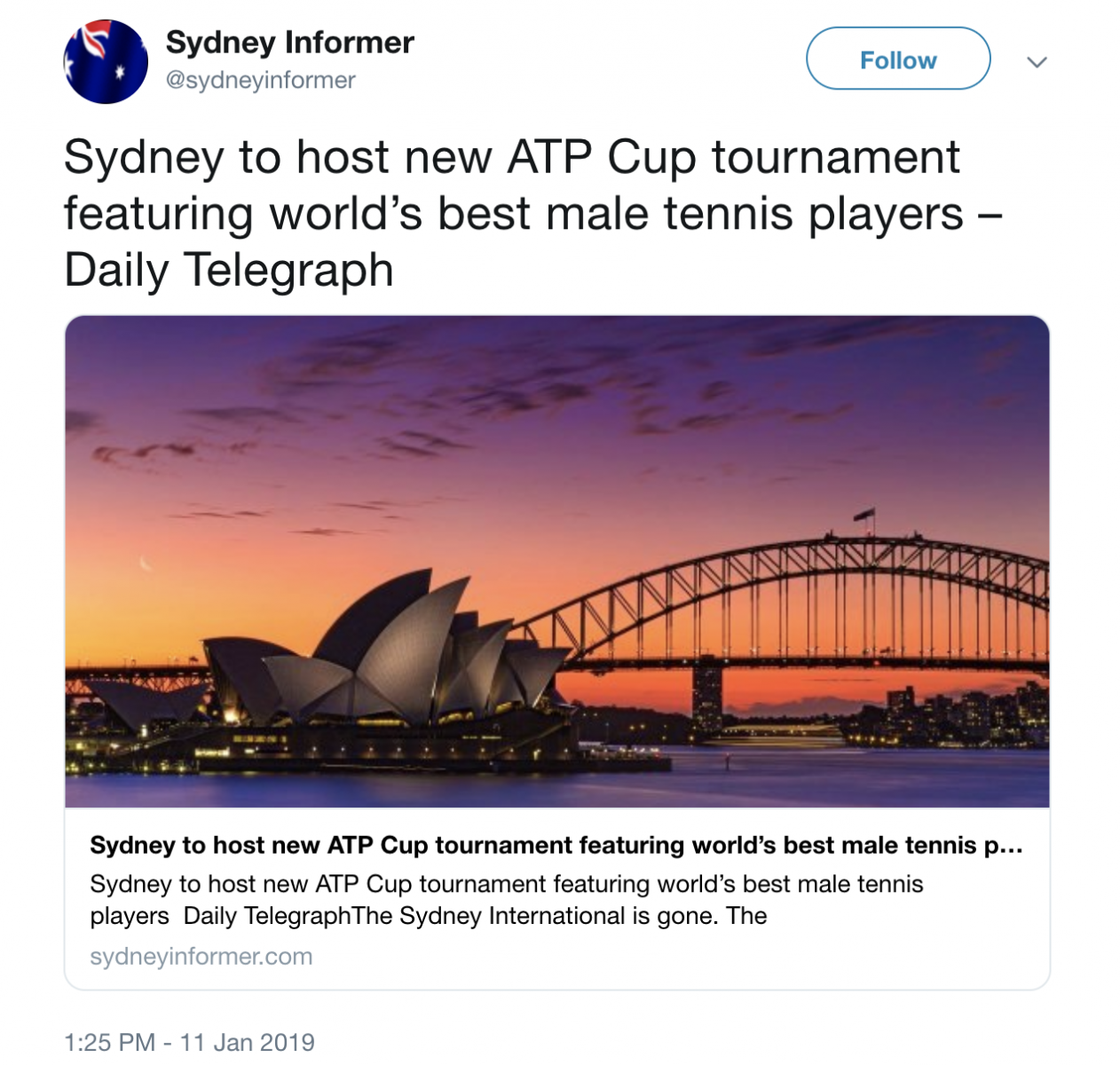 Tuesday, January 8th
News from Rafael Nadal ? Ok: « I didn't feel any pain. It was a good start for me, a great return on the court in front of a fantastic crowd », said the Spaniard, who withdrew from the Brisbane Open, but who is playing in the doubles in Sydney. Enough to compete for the title at the Australian Open? « Why not ? Of course, it would have been better if I could have played a full tournament in Abu Dhabi and a full tournament in Brisbane, but the most important thing is that I'm feeling great. » Meanwhile, everyone is getting ready. Like Sloane Stephens, who won a pretty strange match against Ekaterina Alexandrova (0-6, 7-6, 7-6) in Sydney. By the way, be careful with your waste if you live in Saint-Pôtan, France. The mayor of the town has decided to send back the unsorted waste to the houses it came from!
Wednesday, January 9th
News from Roger Federer? Ok. « We're looking forward to seeing the draw, said the Swiss, who will be looking to win the title at the Australian Open. What we're really interested in is seeing who you can face in the first and second round. After that, you don't really care about who's in your part of the draw, because you need to defeat everyone. » Meanwhile, everyone is getting ready. Like Bernard Tomic, who won a match with a very bizarre serve on the match point against Nick Kyrgios (6-3, 6-4) in Kooyong. By the way, be careful with your ears if you live in California. A man named Roberto Daniel Arroyo has been arrested after licking the doorbell of a house for more than three hours…
Thursday, January 10th
Happy birthday, Tintin! Snowy's master was born 90 years ago today… 90 is almost the same number of people who have been arrested by the Spanish police for fixing tennis matches. Among them, 28 professional players including one who has played at the 2018 US Open. Relax, it's not Federer or Nadal, who could face each other in the semi-finals of the Australian Open, as the draw was made official today. Mardy Fish, the ex-world number 7 who has just been named captain of the American Davis Cup by BNP Paribas team, is also innocent. Phew.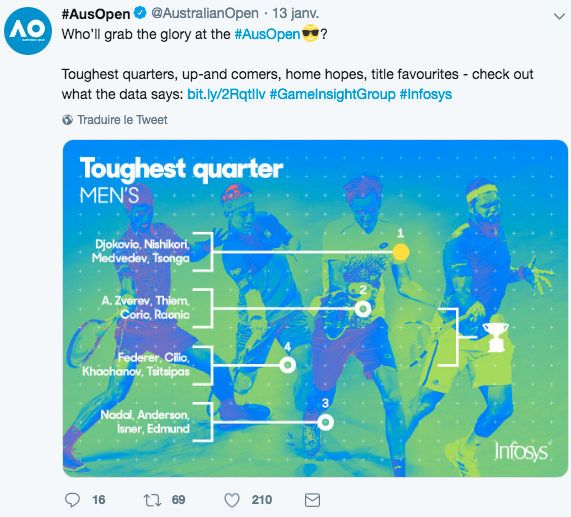 Friday, January 11th
A hip which has been painful for far too long, a public declaration which is too hard too share, far too many tears… Andy Murray is not feeling great, his press conference is painful and the reason is simple: the 31 year-old British can no longer play tennis. « I'd love to finish at Wimbledon, but I don't even know if I'll be capable of going that far, he said, sobbing. I'm not sure that I can play with the pain for four or five more months. It's too strong, and I'm not enjoying playing on the court or even training. » The second bad news of the day: in Russia, a hunter killed his son after confusing him with a moose… a bad day overall.
Saturday, January 12th
Sofia Kenin, twenty years old, in Hobart, after defeating Anna Karolína Schmiedlová (6-3, 6-0). Tennys Sandgren, 27 years-old, in Auckland, after defeating Cameron Norrie (6-4, 6-2). Alex de Minaur, 19, in Sydney, after defeating Andreas Seppi (7-5, 7-6). These are the names of the players who won their first ATP and WTA titles this Saturday. And to give them a great example, Petra Kvitova won her 26th title after defeating Ashleigh Barty in Sydney (1-6, 7-5, 7-6). A round of applause for her, and not for this American teenager who got involved in a car crash after driving blindfolded. They're calling it the BirdBox Challenge…
Sunday, January 13th
Here we go, the Australian Open begins tonight. But who's the big favorite? « Novak Djokovic, Federer answered. I'm not saying this to put pressure on him, and even if I was, he can cope with it (…) Now, I'm going to try to get in the position to win this tournament but the favorite remains Novak. » Let's go, and forget about the gastro-enteritis outbreak which forced the Royal Caribbean company to cut short one of its cruises in Florida - after 500 passengers fell ill - and let's enjoy!