We Are Tennis by BNP Paribas brings you the best of the past week, on and off the courts. China landed on the « dark » side of the Moon, Federer is already very much in shape, Murray broke the internet and a golden steak created a huge controversy.
Monday, December 31st
The new year hasn't kicked off but the new tennis season has ! A sport which is always ahead of time : because of the time difference, Murray, Nadal, Tsonga, Nishikori and Kyrgios were among the first in the world to celebrate 2019, as they were all in Brisbane, where one of the first tournaments of the season is taking place. Andy Murray wasn't too sad to leave 2018 behind, as it has been a terrible year for him…Federer, on his side, is already looking forward to start the new season, and only this one for now. « Then, we'll see if there will be a 2020 season, or not », said the legend on Swiss television. Enough to speculate once more on the more and more imminent date of his retirement…Meanwhile, Djoko is still the world number 1, a spot he has started to defend in Doha, Qatar, a country in which he had no trouble blending in.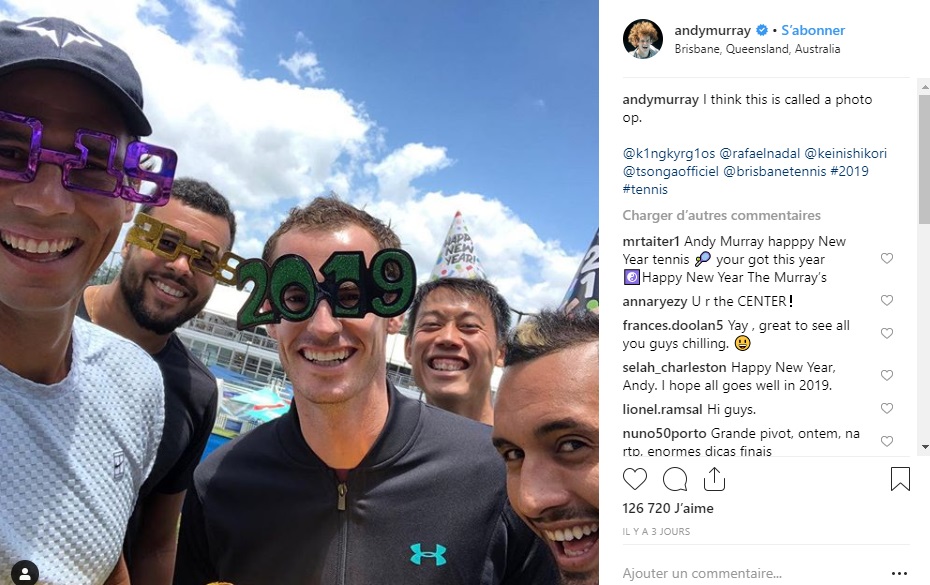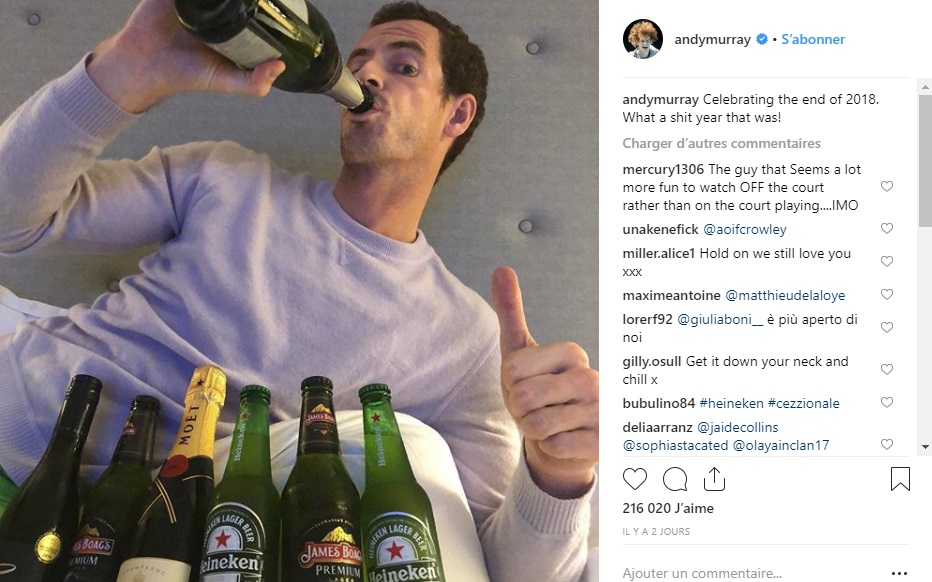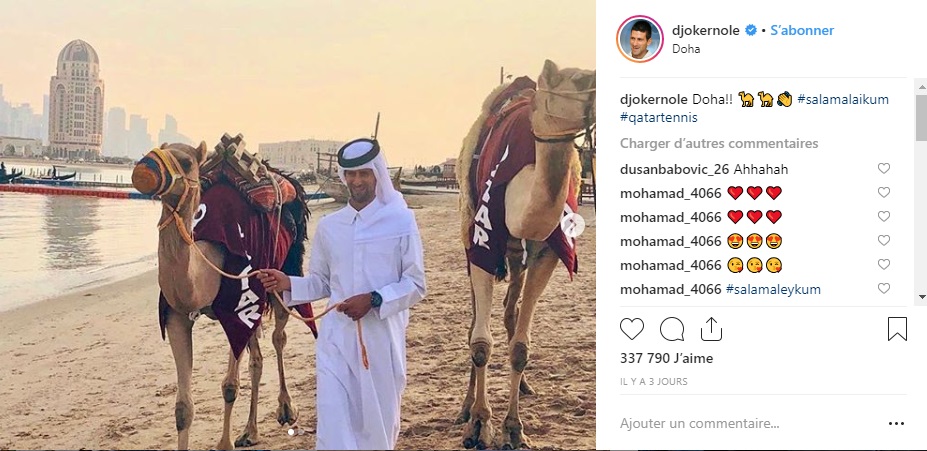 Tuesday, January 1st
Here we go : Happy new year to you all ! And we wish Juan Martin Del Potro, who has already withdrawn from the Australian Open, a speedy recovery. Unlucky for him, the first Grand Slam tournament of the year will see its global prize money rise by 14 %. For now, Roger Federer and Serena Williams are getting ready by facing each other in a mixed doubles exhibition match at the Hopman Cup. Murray and Wawrinka has winning comebacks, respectively in Brisbane and Doha, as they both won their first matches of the season. It was also a winning comeback for these unlucky people in Rennes, France, who spent New Year's Eve stuck on a rollercoaster ride, which broke down at the worst possible moment.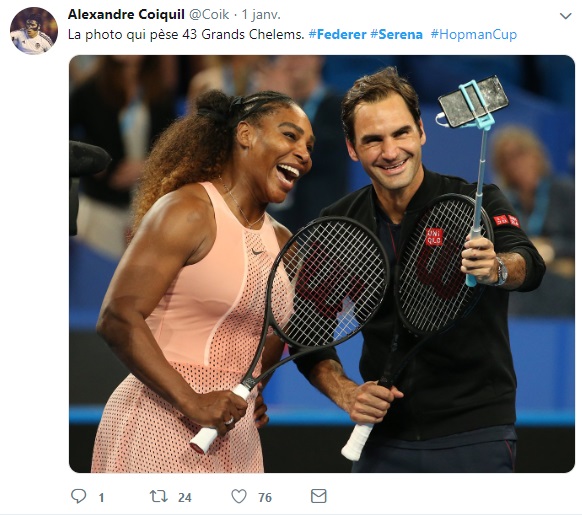 Wednesday, January 2nd
He should have been the top seed in Brisbane, but Rafael Nadal decided to withdraw from the tournament and push back his return on the court… It was also over for Andy Murray, who was defeated by Daniil Medvedev. In other news, Alizé Cornet and Lucas Pouille took a break from the Hopman Cup to start surfing. The session seemed to have positive effects on the frenchwoman who hit an ace against Alexander Zverev during a mixed doubles match ! In other news, big up to the English football player Luke Shaw, who didn't forget the Manchester United staff and gave everyone a 6500 euro-hampers.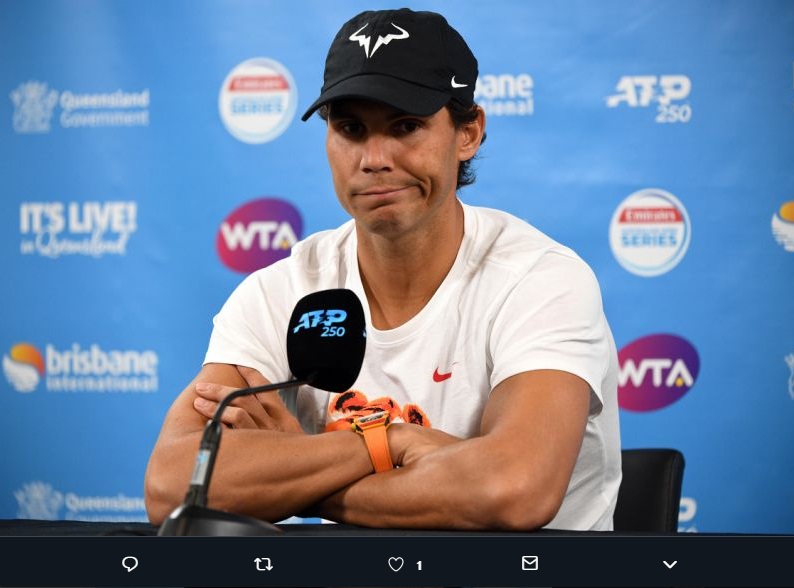 Thursday, January 3rd
The news of the day ? Donald Trump is still befriending Kim Jong-Un, the United States are paralyzed by a government shutdown, while China can enjoy being the first country to be able to land a shuttle on the far side of the moon. China, who has, for the first time in decades, seen its population decreasing : -1,27 million people in a year. Their total population is now 1,39 billion people. The tennis season kicked off without a player : the Belgian An-Sophie Mestach, the ex-world number 98, who decided to make a career change to become a police officer in her country. Why not ? Otherwise, Federer already looks in shape as he defeated Tsitsipas to send Switzerland in the final of the Hopman Cup. Wawrinka, on his side, was defeated by Bautista Agut in Doha.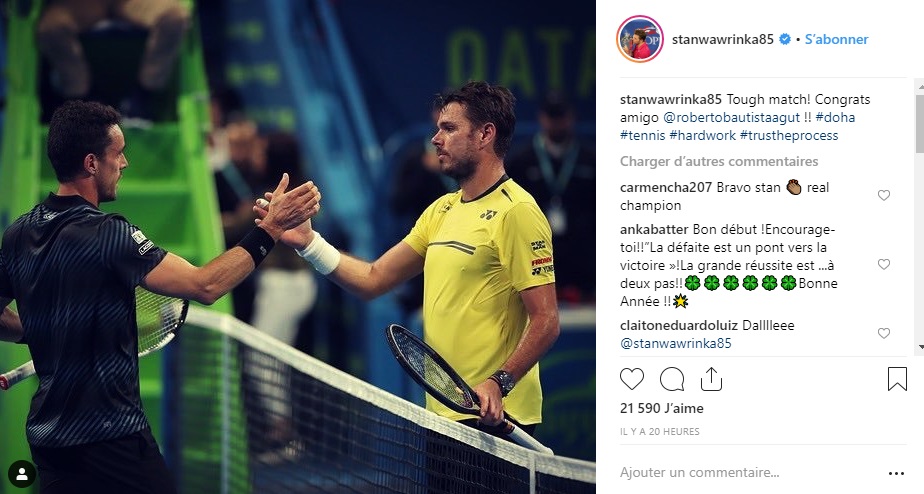 Friday, January 4th
Will we ever see Maria Sharapova back at the top level ? Since her return from suspension, she has made herself pretty discreet and is going through another disappointing start of the season as she withdrew from the Shenzhen Open in the quarter-finals. There are much better news however for Jo-Wilfried Tsonga who qualified for the semi-finals in Brisbane. At the Hopman Cup, we're getting ready for the final between the two neighbors : Switzerland and Germany. Parties between neighbors are not welcome anymore in Venice, Italy, as the city of love is thinking of making its daily tourists pay an entry fee to visit the town.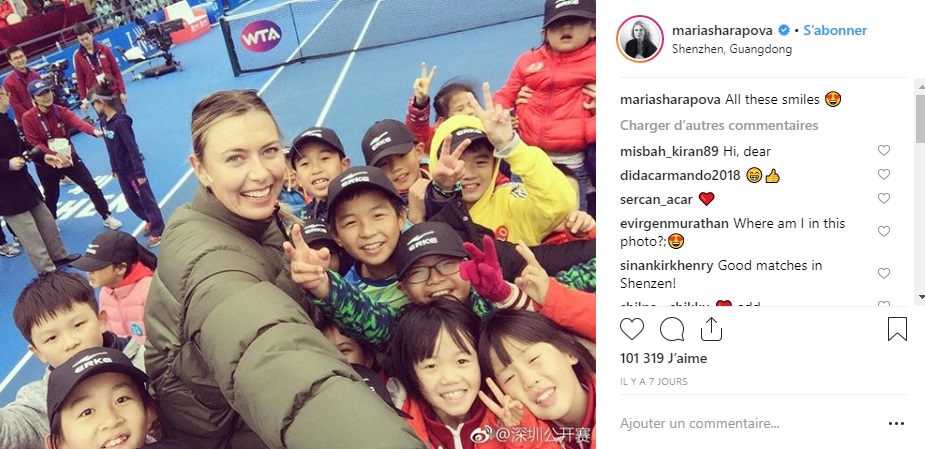 Saturday, January 5th
The first winners of the ATP season are Kevin Anderson, who won his duel of giants against Ivo Karlovic in Pune, and Roberto Bautista Agut who defeated the revenant Tomas Berdych in Doha after knocking out Novak Djokovic in the semis. The Spaniard started his season by winning a title for the fourth time in a row ! In women's tennis, the first title of the season was won by Aryna Sabalenka in Shenzhen. In other news, it's over for Tsonga, who was defeated by Daniil Medvedev in the semi-finals in Brisbane. But other sportspeople have been trusting the headlines on this January 5th. Franck Ribéry got annoyed on his social networks against the « jealous » who didn't enjoy watching him eating a steak wrapped in gold leaves in Dubai. Carl Grove, an anonymous 90-year old American cyclist also won a gold medal after breaking a world record on track last July. Too bad, he has been convicted of using a doping product - Trenbolone - to achieve this record.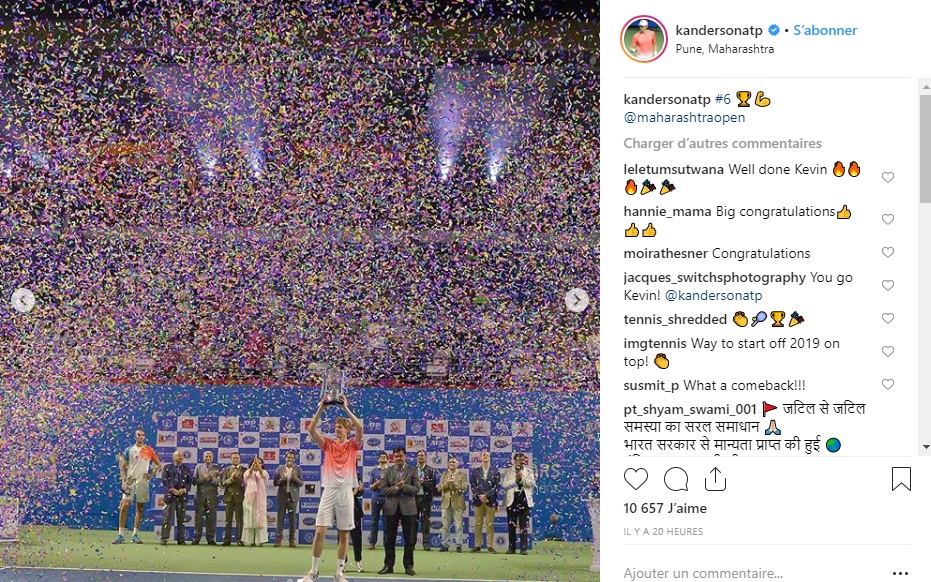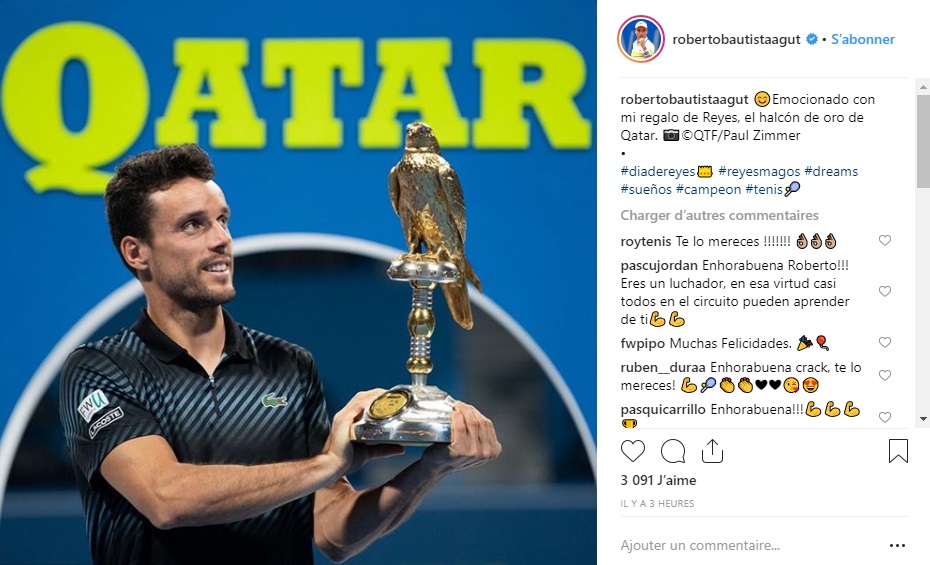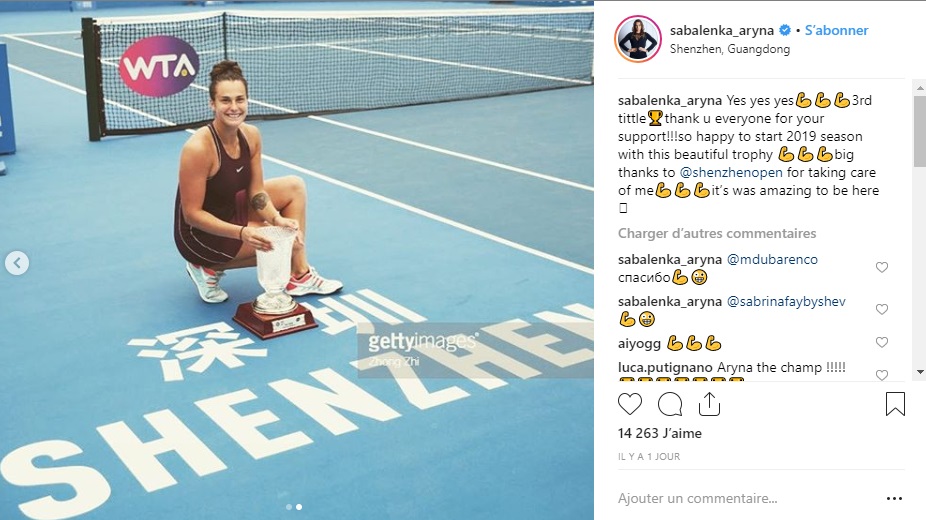 Sunday, January 6th
The epilogue of this first week of tennis in 2019 : Kei Nishikori won the Brisbane Open in men's tennis, while Karolina Pliskova did the same in women's tennis, Julia Görges triumphed in Auckland, and the Hopman Cup was won by Switzerland, after Roger Federer won his two matches in the singles against Alexander Zverev, and the mixed doubles alongside Belinda Bencic against Zverev and Angélique Kerber. Zverev who made everyone laugh during his speech after begging the Swiss to let his opponent try their luck at winning once in a while (8th minute in the video). But the funniest tennis player this week is definitely Andy Murray, who posed alongside the trophy of the Australian Open, a trophy he has never won despite playing five finals. Winning it this season, after recovering from a very long injury, would be a sensational feat for the Scot !