A week of tennis, with a controversial change of format for the Davis Cup by BNP Paribas, a worrying Nadal, a Del Potro who's back on form and condoms which are too small.
The best of the past week, on and off the courts, day after day, only for the readers of We Are Tennis by BNP Paribas. With a controversial change of format for the Davis Cup by BNP Paribas, a worrying Nadal, a Del Potro who's back on form and condoms which are too small.
Monday, February 26th
Some huge changes to start off the week well. The BNP Paribas Davis Cup was reformed by the ITF to become a sort of mini-World Cup, played during one week, as from 2019. An announcement which received a lot of negative comments, starting with the French title-holders : Les Bleus' captain, Yannick Noah, has already announced that he was deeply opposed to the changes. During this beginning of the week, Jo-Wilfried Tsonga slipped out of the ATP Top 30, while Lucas Pouille is getting closer to the top 10, as a metaphorical handover…In women's tennis, Simona Halep is back at the world number 1 spot, without having played.

Tuesday, February 27th
While Roger Federer discreetly put pressure on his rivals - « it's hard to imagine seeing one of the players today win ten Grand Slam tournaments » - Rafael Nadal worried his fans, after finally deciding against playing at the Acapulco Open. In Dubai, the top seed Grigor Dimitrov was knocked out in the first round by Jaziri ; in BNP Paribas Open d'Indian Wells, Alexis Ohanina aka Mister Serena Williams, found his inspiration in the film Three Billboards to celebrate the big return to competition next week of the « best mother in the world. » How cute…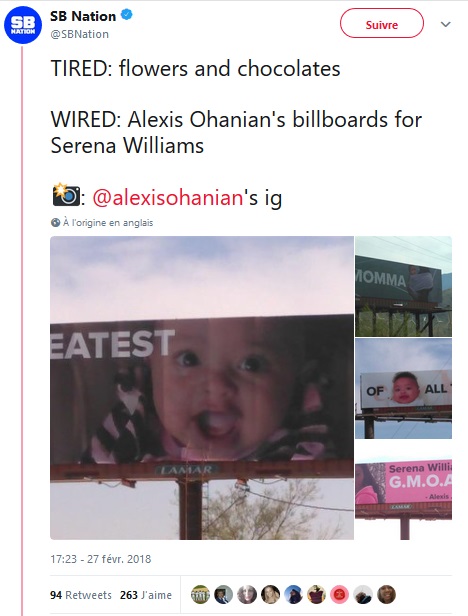 Wednesday, February 28th
In Dubai, Benoit Paire's racket handle broke while he was trying to return one of Yoshihito Nishioka's serves. As if all the rackets destroyed during the Frenchman's famous fits of rage tried to seek revenge… Moreover, the Japanese ended up winning this first-round match…In women's tennis, Simona Halep was made an honorary citizen of the city of Bucarest and Althea Gibson, the first black woman to ever win a Grand Slam tournament (Roland-Garros, 1956) will have a statue of herself presented at Flushing Meadows. A beautiful hommage. But not as beautiful as the one payed by these french parents to their newborn, who they decided to name Marseille. If it's a reference to the city, why not. If it's a reference to the football club of the city, it didn't really work as PSG defeated Olympique de Marseille 3-0 twice in a couple of days…
https://www.youtube.com/watch?v=9SoH68SXFX8
Insérer photo Gibson
Thursday, March 1st
The tennis point of the week. In Acapulco, Adrian Mannarino managed to hit a wonderful no-look forehand. An inspiration which didn't stop the Frenchman from losing against Kevin Anderson… In Monaco, Roger Federer and Serena Williams were named sportsman and sportswoman of the year 2017. The two tennis players succeeded Usain Bolt and Simone Biles, the American gymnastics champion. Congrats.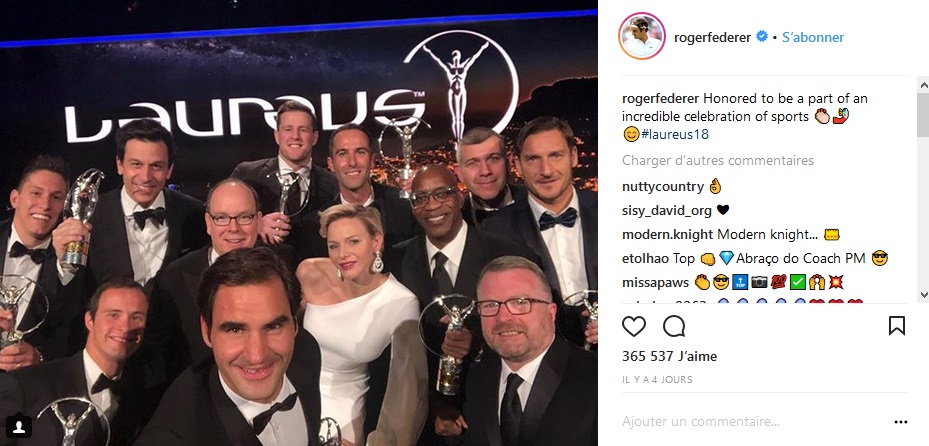 Friday, March 2nd
If the announced changes of the format of the BNP Paribas Davis Cup have drawn a lot of negative comments, it however delighted Novak Djokovic, who said it was « fantastic news ». On the contrary, Rafael Nadal also announced his withdrawal from the BNP Paribas Open d'Indian Wells and Miami Opens…In other news, the moon should be equipped with a 4G connexion within a year. Tregarran, in France, but also Chitenay, Peyrusse and 538 other French villages considered to be « white zones », which means they can't get a telephone network, are delighted to hear the news.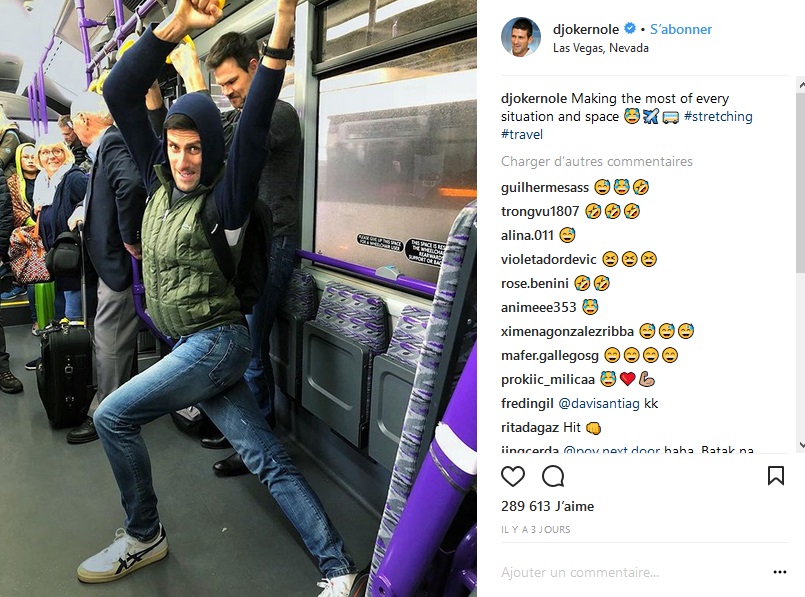 Saturday, March 3rd
Here are the first results of the week. In Dubai Roberto Bautista-Agut deprived Lucas Pouille from winning a new trophy and entering the world top 10. Juan-Martin Del Potro defeated Kevin Anderson in the final in Acapulco and won his first ATP 500 tournament since October 2013. Still in Acapulco, but in women's tennis this time : Lesia Tsurenko defeated Stefanie Vögele in the final. In completely different news : in Zimbabwe, the ministry of health complained that condoms imported from China were too small. So cliché.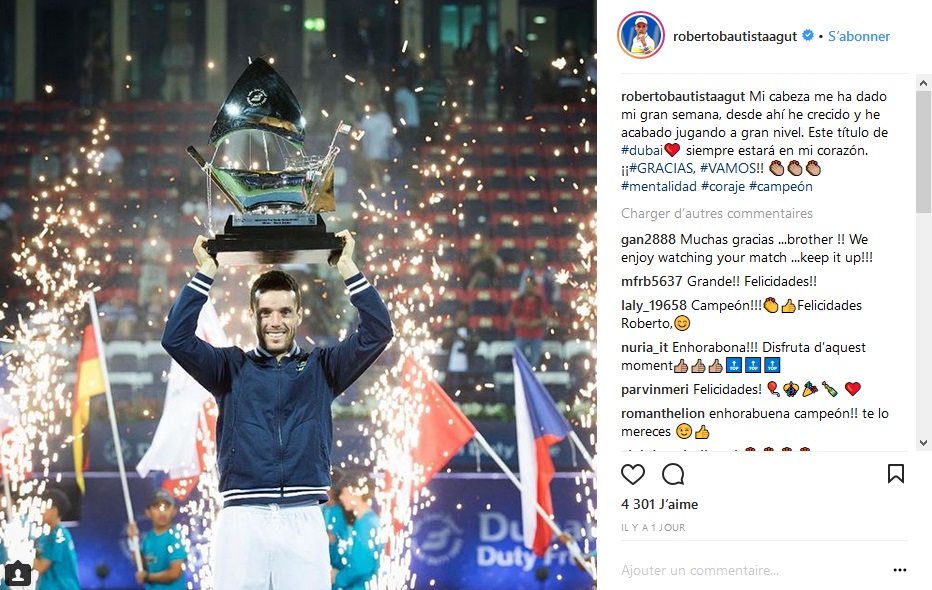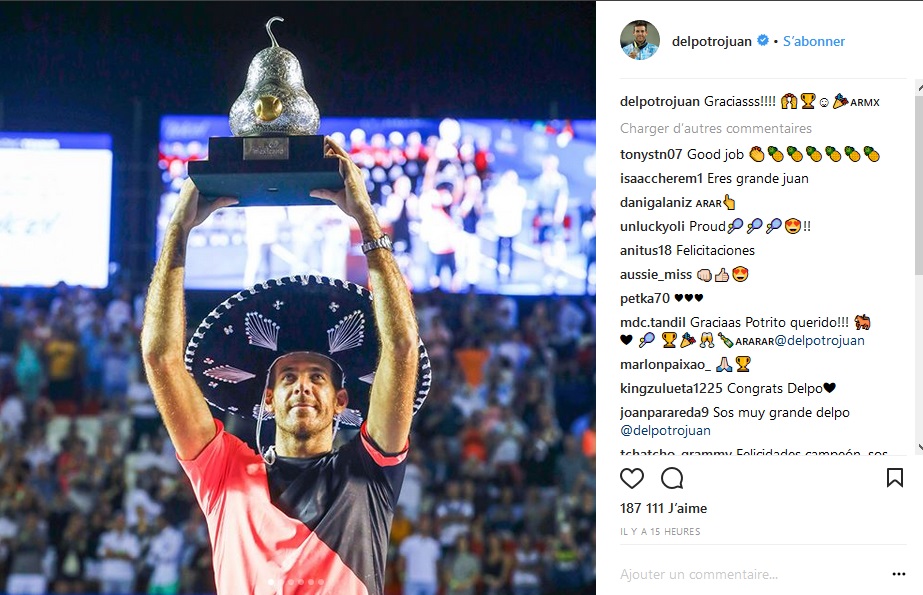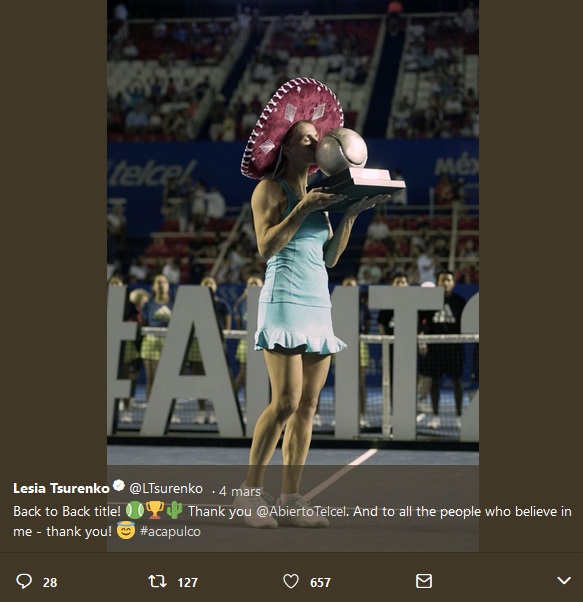 Sunday, March 4th
And the rest of the results of the week : Fabio Fognini, who was grieving the death of Fiorentina football player Davide Astori and was concerned by a political crisis, won in Sao Paulo…In women's tennis, all the best player of the moment will be present at BNP Paribas Open d'Indian Wells, with a huge fight between Halep and Wozniacki to look forward to and in the men's draw, Roger Federer will be the great favorite of a tournament in which Milos Raonic and Kei Nishikori will make their big return to competition. We can't wait for next week.