A week of Laver Cup, but also winning numbers, jackpots and clogged toilet.
The best of the past week, on and off the courts, only for the readers of We Are Tennis by BNP Paribas. A week of Laver Cup, but also winning numbers, jackpots and clogged toilet.
Monday, September 18th

You can be named Emmanuel Macron, be the French president, and still see your phone number being leaked on the internet. Just like you can be named Argentina, be the title-holder in the BNP Paribas Davis Cup and still be relegated to the zonal region along with countries like Czech Republic or Russia. You can also make some dangerous fantasies become true like this German who got his penis stuck in the whole of a 2,5 kilogram dumbbell. Or try risky things, like replacing linesmen with a live Hawk-Eye system, which will become reality in November during the Masters Next Gen, in Milan. Damned modern world.
Tuesday, September 19th

« There will be 20 000 Frenchmen and 20 000 Belgians. It will be an amazing party, especially if we win ! » Yannick Noah can be happy : the final of the BNP Paribas Davis Cup, which will take place in November and will see France facing Belgium, will be organized in Lille, on hard courts. However, it was less of a party in Drôme, France, where a visitor went mad in a benefits office, covering all the walls with feces. In Geneva, anger is expressed in an even more vicious way : toilets are clogged with 500 euro notes. What does Serena Williams think about all this ? Not much, as she's busy thanking her mother and shushing all her haters in an open letter. « I was told that I didn't fit in women's sports : no it's just that I work hard, that I was born with this killer body, and that I'm proud of it. » Not the one you mess with.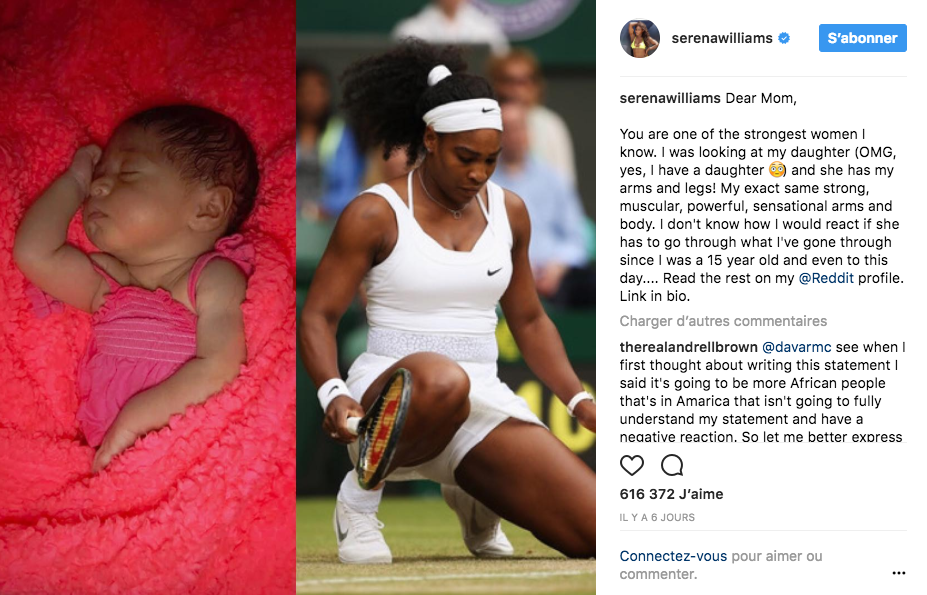 Wednesday, September 20th

David Goffin, as cynical and teasing as he can be, on the location of the Davis Cup final : « We hope that Yannick Noah is not too disappointed to play the final at home. We heard that Yannick Noah said that he was certain that he'd have to travel to Australia. We proved that we could defeat Australia. » Before calming things down, in the end : « At the start, I heard that Lille wasn't going to be available. In the end, it's good for us, it's close to the border. A lot of Belgians are going to make the trip. It's already historical for Belgium to qualify for two finals in three years. It's exceptional for such a small country. It'll be a great final. » And a great battle of pride.
Thursday, September 21st

D-1 for the Laver Cup, this very new exhibition tournament in which six european players are facing six players from the rest of the world during one weekend. The opportunity to see Rafael Nadal and Roger Federer compete in the same team. To unite the team even more, the second sang the first's praises : « Am I surprised by Rafa's world number 1 spot ? Yes, a little. Last year, we were injured when we met at his academy, we didn't know where our careers were going to go. But I'm not surprised that he managed to win Roland-Garros and the US Open again. When you win Grand Slam tournaments, you're competing to be the world number 1. But becoming the number 1 again is different (…). I'm very happy and very impressed by Rafa. » Now off to Prague to watch the competition. Something which Jazz, a cat which has been found in the bonnet of a motor home coming from France, seems to have understood. For Tax reason, like the French players ?
Friday, September 22nd

Boom : the jackpot of the Euromillions has been won by…fourteen people living in Aix-en-Provence, France ! Which actually turn out to be members of a same family who are used to playing with identical numbers each time. With 28 million euros in your pocket, why not attend the Laver Cup ? Especially as there is (a little) suspense. At the end of the day, Europe is leading by 3-1. Even if the duo Nadal-Tomas Berdych was defeated by the surprising duo Jack Sock-Nick Kyrgios. To be continued…
Saturday, September 23rd

Bam : in Lille, a gambler played 60 cents at the casino and left with 200 000 euros. With these extra bank notes, why not attend the Laver Cup ? The suspense is gone (9-3 for team Europe), but you can see Federer and Nadal teasing each other in the middle of a doubles match. « Doubles players are used to playing in these small spaces, they know their partner », says the Swiss to the Spaniard before having a good laugh. Less funny, Timea Bacsinszky announced that she won't be playing before 2018, because of a hand injury. Surely too painful to put it up during the French anti-employment law protests which are taking place in Paris.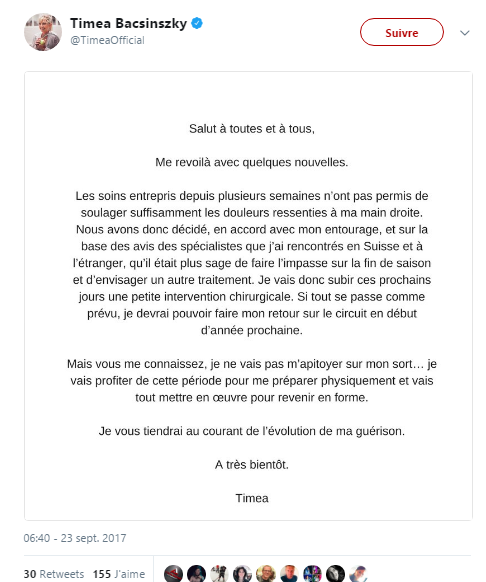 Sunday, September 24th
The winners of the Sunday lottery and their winning number are :
- Caroline Wozniacki, in Tokyo (6-0, 7-5 against Anastasia Pavlyuchenkova)
- Jelena Ostapenko, in Séoul (6-7, 6-1, 6-4 against Beatriz Haddad Maia)
- Peter Gojowczyk, in Metz (7-5, 6-2 against Benoit Paire ; first title of his career)
- Damir Dzumhur, in Saint-Petersburg (3-6, 6-4, 6-2 against Fabio Fognini)
Do we really have to tell you who won in Prague ?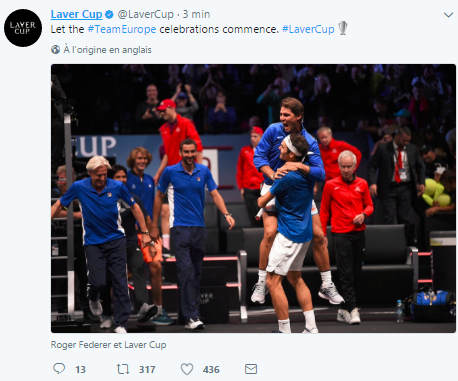 By Florian Cadu