A week of tennis, Nadal's confirmation and the Excalibur sword.
The best of the past week, on and off the courts, only for the readers of We Are Tennis by BNP Paribas. With Nadal's confirmation, Stephens' resurrection, and the sweet Del Potro ; French players hitting rock bottom, some huge winds, and the Excalibur sword.
Monday, September 4th
Who do you think had the worst Monday, September 4th, 2017 ? Pupils, for their first day of class, or French tennis ? The answer : French tennis, obviously, with its last member - Lucas Pouille - being knocked out at the halfway stage of the US Open. Already. In the next ATP ranking, there will be no French player among the top 15. However, children will always be there to surprise us, like this English kid who found the Excalibur sword in a lake, or these Germans who built the highest sandcastle in the world : 16 meters high, or 14 meters higher than Juan Martin Del Potro, who put in a huge performance against Dominic Thiem. Some good news to finish with : Serena Williams has given birth to a little girl. Congrats !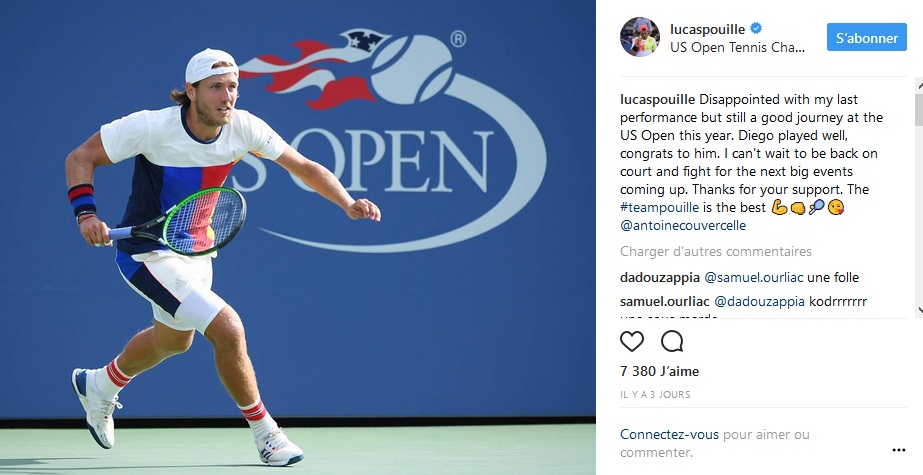 Tuesday, September 5th
Ok, French tennis hasn't been at its best for a while now, but is it a good reason to destroy France's heritage ? An American supermarket has created a bad buzz by putting up a map of France showing where every type of cheese came from. But according to this map, cheeses of the Pyrénées, all called Ossau Iraty, all come from the center of France, and the « little Basque » comes from Pays de la Loire…Beaufort is also supposedly made in…Gironde ! Ignorance or provocation ? Venus Williams doesn't care : she qualifies for the semi-finals at 37, like she did twenty years ago already…In the men's table, the draw looked open and it is, with an improbable semi-final between Kevin Anderson and Roberto Bautista Agut. All that seems so depressing to Richard Gasquet that he decides to play a Challenger tournament. Nuts.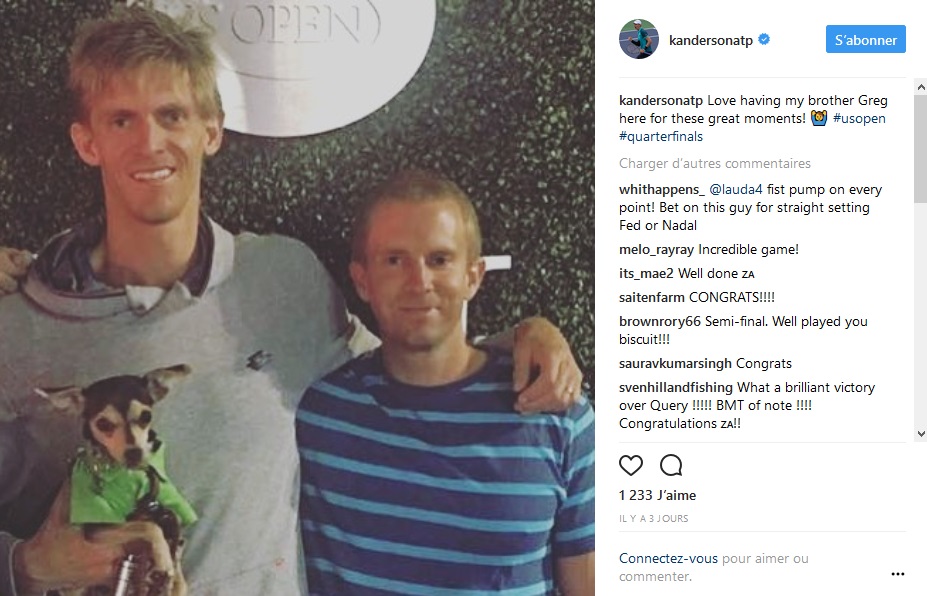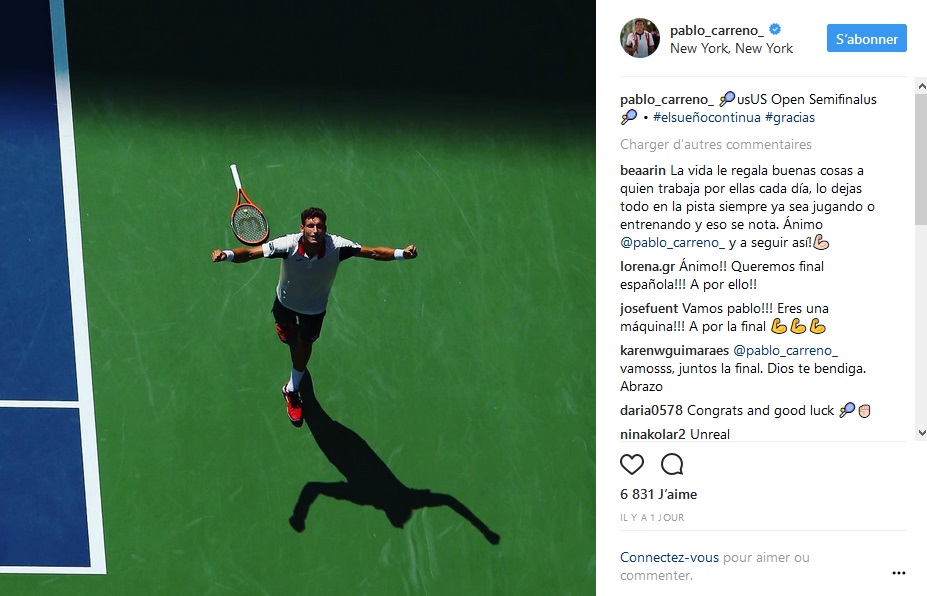 Wednesday, September 6th
Not a day goes by without French tennis getting humiliated. The day before yesterday, yesterday with the « cheese map gate », and this Wednesday because of Henri Leconte, who destroyed French players in the media, saying that none of them will ever win a Grand Slam tournament, that they need to work more and that they're all big-headed. And Leconte knows about big egos…Things are much happier for their Spanish neighbors however : Muguruza takes Pliskova's throne and joins Nadal as the world number 1 in the sport. But the great news of the day is Del Potro's qualification for the semi-finals. And too bad if Roger Federer had to be « sacrificed » and had to miss out on his long-awaited duel with Rafael Nadal. Andy Murray has also taken a hard blow, as he is still suffering with his hip injury and had to cancel his Asian tour. Before putting an end to his season ?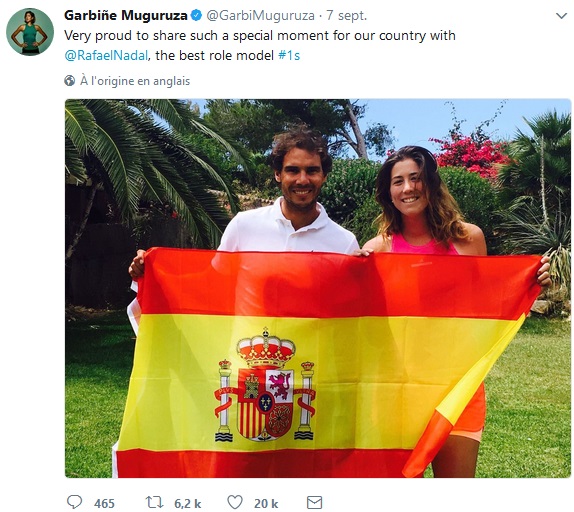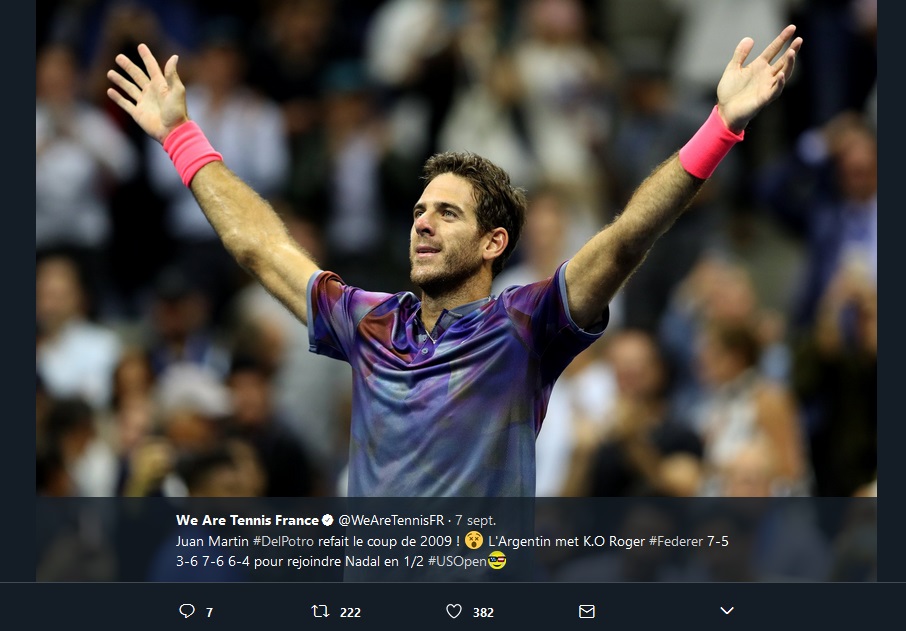 Thursday, September 7th
"My biggest hope is being capable of inspiring children to play sports. It's really tough in South Africa. It's nice to know that I can proudly represent that flag and show children that if you work hard, you can get here. » This emotional moment was brought to us by Kevin Anderson, the surprise semi-finalist in New York. Some kindly words which everyone need right now, in this period of troubled weather : after Harvey in Texas, the hurricane Irma has destroyed the Antilles before rushing towards Florida…Victims can count on Pope Francis' prayers, as he travels to Colombia. As for the US Open, the show must go on : Sloane Stephens, incredibly tenacious on the court, manages to defeat Venus Williams. In the other semi-final, Madison Keys quickly defeats her fellow countrywoman Coco Vandeweghe. We can't wait for Sunday !
Friday, September 8th
A day of men's semi-finals at the US Open, with Kevin Anderson and Rafael Nadal respectively defeating Pablo Carreno Busta and Juan Martin Del Potro. The Argentine is defeated just before the final but his journey in New-York has been once again incredible, eight years after his only Grand Slam title won…at the US Open ! In Women's tennis, while waiting for the final, the absents are making the headlines. From Serena Williams, whose coach Patrick Mouratoglou states that she could make her return to competition at the next Australian Open. A Serena Williams who is also mentioned in Maria Sharapova's forthcoming autobiography, as she says that the American has bore a grudge against her since 2004 and her defeat against the Russian at Wimbledon. « I thing that she hated me for taking away something that belonged to her. She hated me because I saw her being vulnerable. But she mostly hated me for hearing her cry. She has forgiven me for having witnessed her being week. » The two champions should organize a meeting in a church in Jura, France, where the holy water has been replaced with brandy, it should help them make up.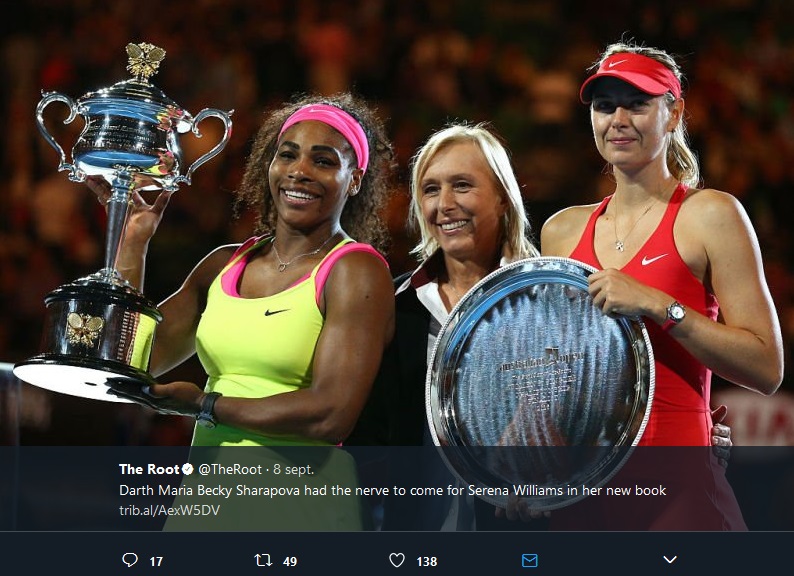 Saturday, September 9th
The number of the week, surely : 940, or Sloane Stephens' progression at the WTA in the five past weeks ! She was the world number 957 a few weeks ago after a long absence due to a stress fracture. But now she's the new world number 17, after having produced a neat win in the US Open final against her friend Madison Keys, who seemed crippled by the stakes. A real youth therapy for American women's tennis, who was desperatly looking for the Williams sisters' heirs…But Americans, and Trump are looking towards Florida with anxiety, as Irma is getting closer to the coast…while waiting for José. And Donald Trump.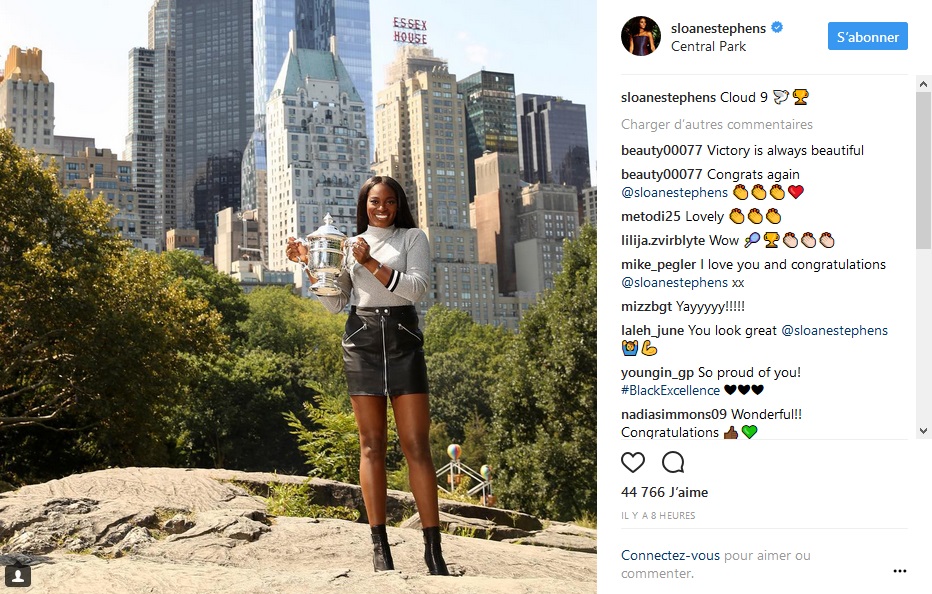 Sunday, September 10th
In the end, the damages provoked by Irma were less huge than expected. America can breathe again, unlike its Mexican neighbor, stroke by an earthquake which left 90 victims. Speaking of « victims », Kevin Anderson couldn't do anything against Rafael Nadal, who confirmed his world number 1 spot with his third title in New York and his sixteenth Grand Slam title in total. An incredible feat, which is up there with Christopher Froome's, who won the Vuelta after winning the Tour de France. No cyclist had managed to do so since Bernard Hinault, 39 years ago…but in terms of popularity and emotions, the British must leave his spot to El Pistolero Alberto Contador, who retires at home, after winning a last stage in the mountains. Sunday, the Lords' day.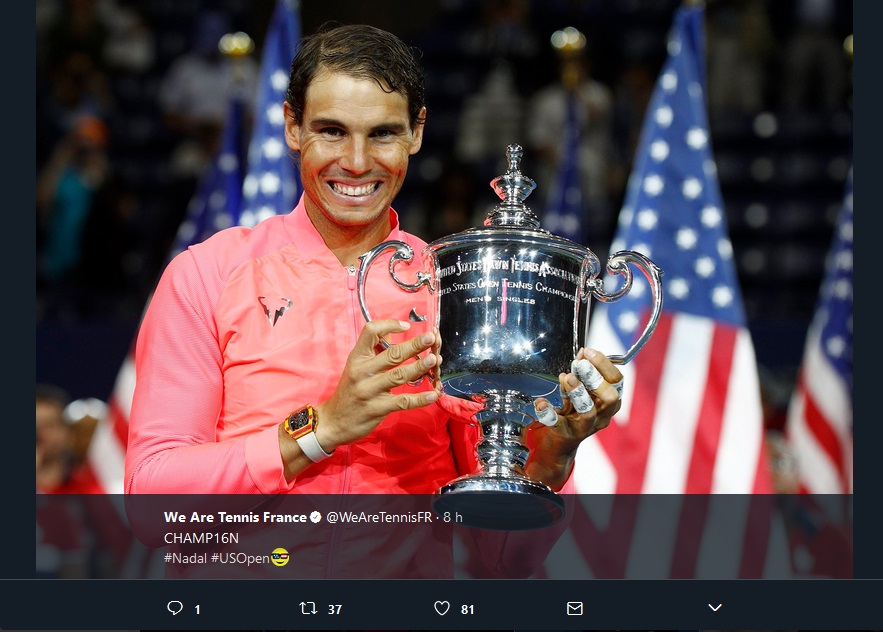 By Régis Delanoë