Having just become the world number 1, Karolina Pliskova has decided to celebrate the event with a little rest and a lot of training to hold on to her spot during the summer
Having just become the world number 1, Karolina Pliskova has decided to celebrate the event with a little rest and a lot of training to hold on to her spot during the summer. She also takes the first spot of our weekly ranking in front of a Jiri Vesely who's crazier than ever about his dog and a Rafael Nadal who looked pretty relaxed.
1/ Karolina Pliskova (NE)
There are breaking news every day in women's tennis, or almost. After the announcement of Serena William's pregnancy, which led her to (temporarily ?) walk away from the courts, after Sharapova's return from suspension, after Ostapenko storming in at Roland-Garros, and Muguruza's stunning comeback at Wimbledon, it's now Karolina Pliskova's turn to be under the spotlights as she is the new world number 1.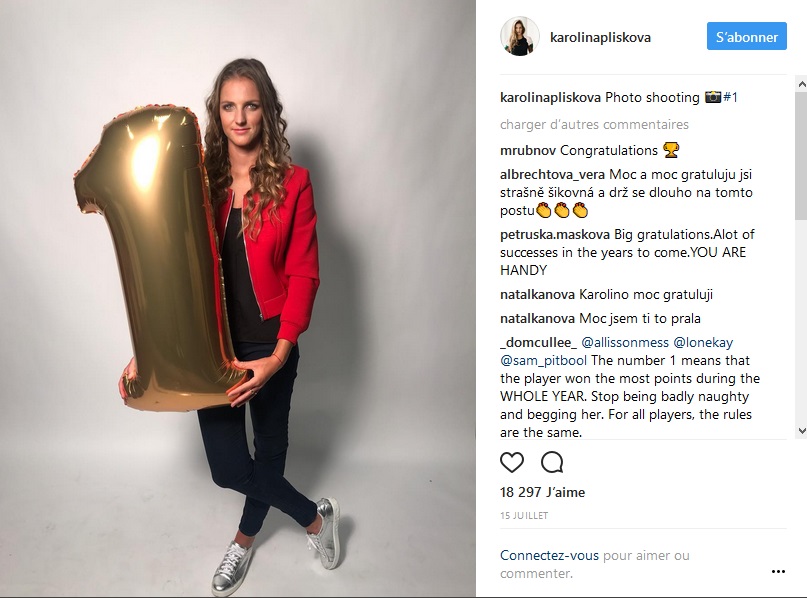 A 23rd world number 1 since the start of the WTA era, the first Czech to take the throne : obviously, that's something to smile about, and a good reason to be shown on a big screen on Time Square (New York).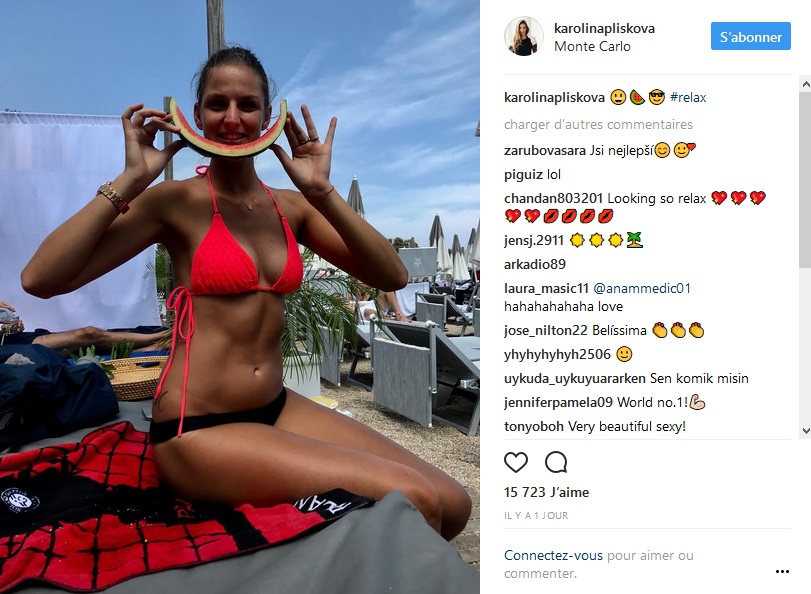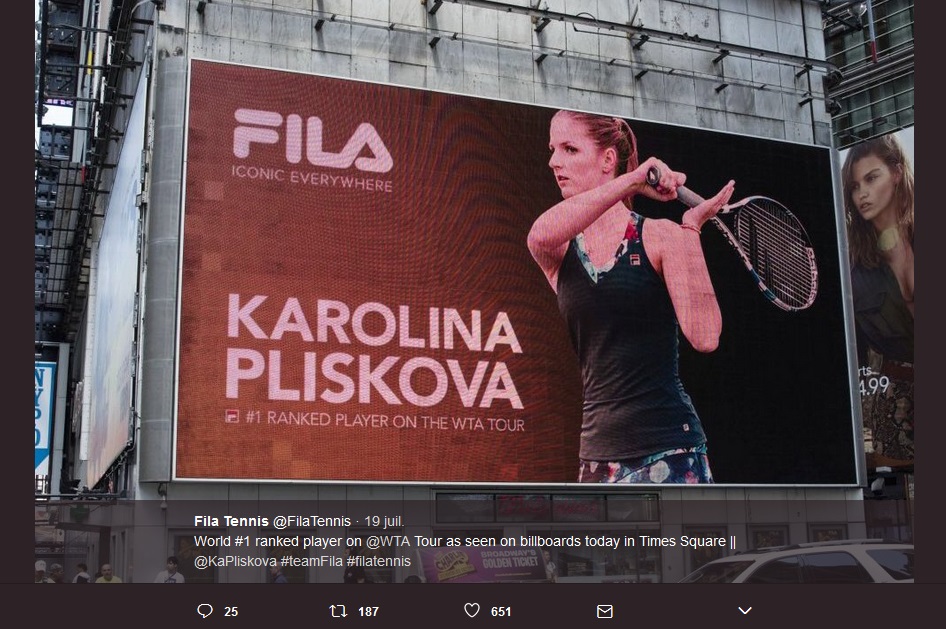 The slender Karolina deserved a bit of rest, but she did a lot of physical work to hold on to her spot in the upcoming weeks.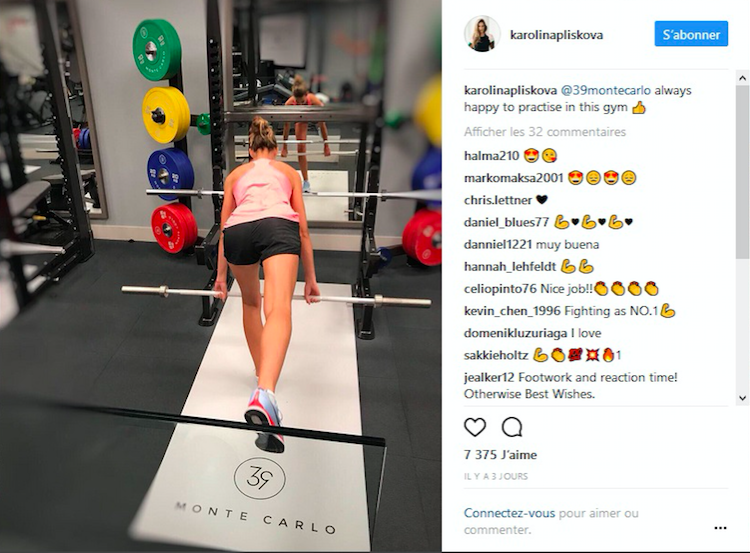 Her goal : to finally win a Grand Slam tournament. And why not start with the US Open, where she was the unlucky finalist of the 2016 edition ?
2/ Jiri Vesely (NE)
In other news, Jiri Vesely invited his…dog on the court to celebrate a win during the Umag tournament, at home, in Croatia !
He had already done the same thing a few weeks ago, at home already, during a Challenger tournament.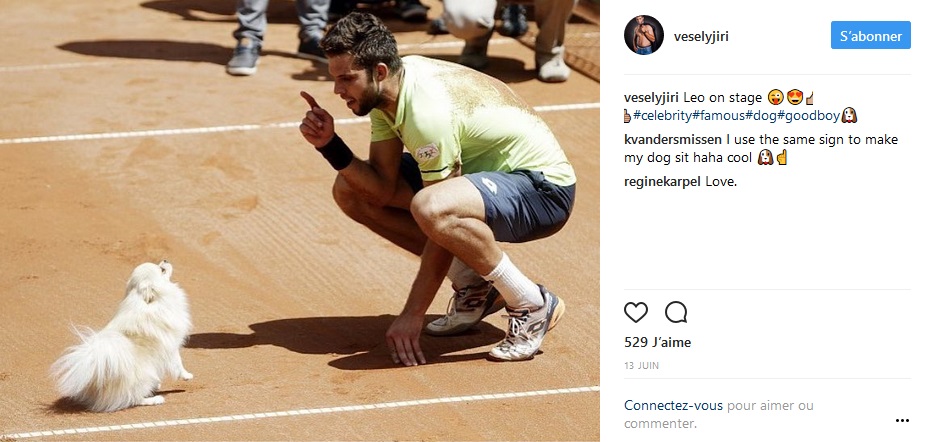 Vesely and his dog, an amazing love story.
We wish a late birthday to the king of cabrioles.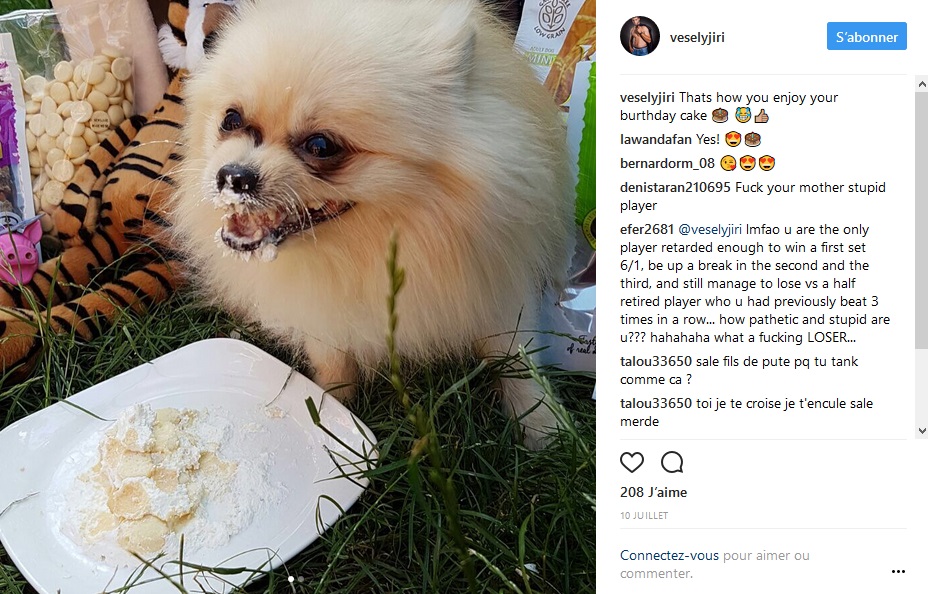 3/ Rafael Nadal (+1)
The post-Wimbledon tennis news are also traditionally centered around player's holiday pictures, as they enjoy some well-deserved rest. This was the case for Rafael Nadal, who relaxed on a yacht.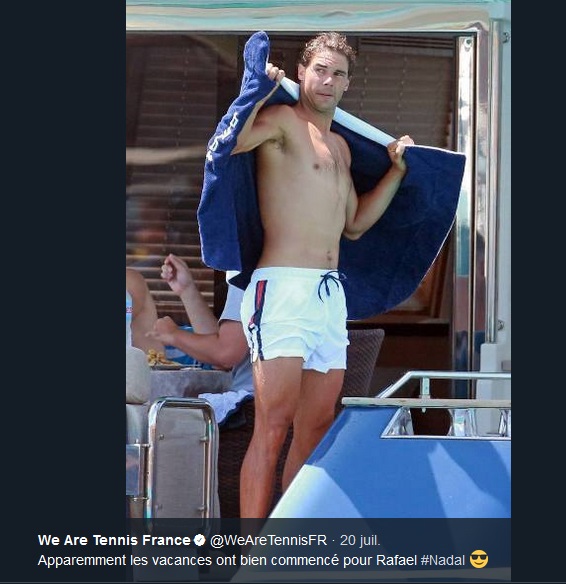 Away from inquisitive eyes. Or almost. It looks like a few paparazzis were able to spot him.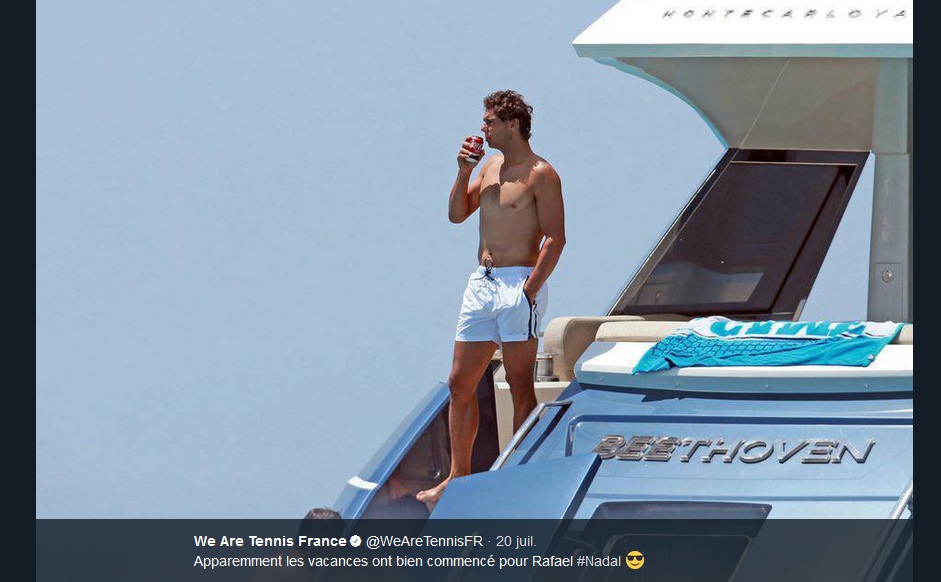 Some holidays with his buddies, including his ex-friend from the circuit, Juan Monaco, who recently retired.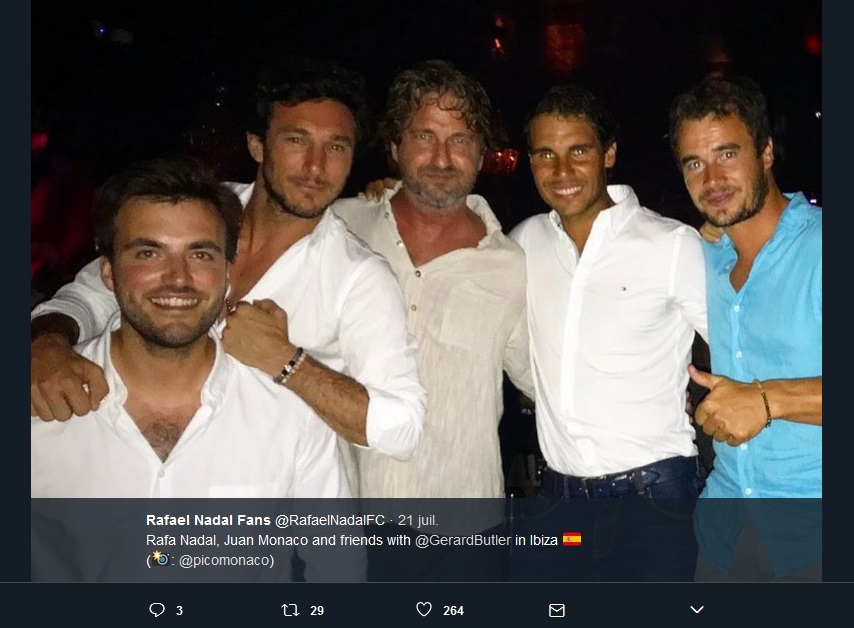 4/ Grigor Dimitrov (NE)
It looks like we shouldn't worry too much about Grigor Dimitrov either.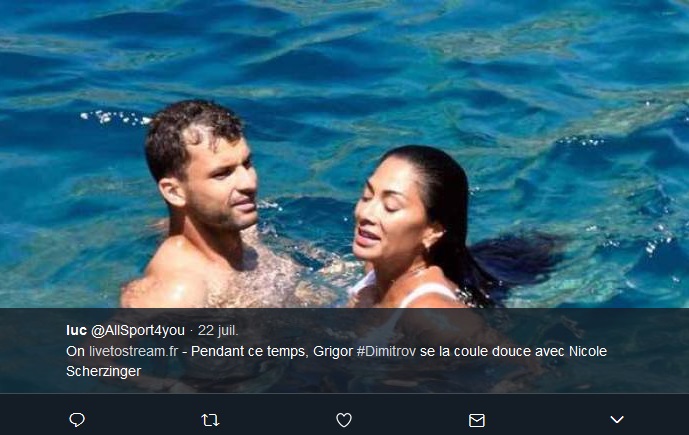 The Bulgarian took some time off in the sun with his partner Nicole Scherzinger.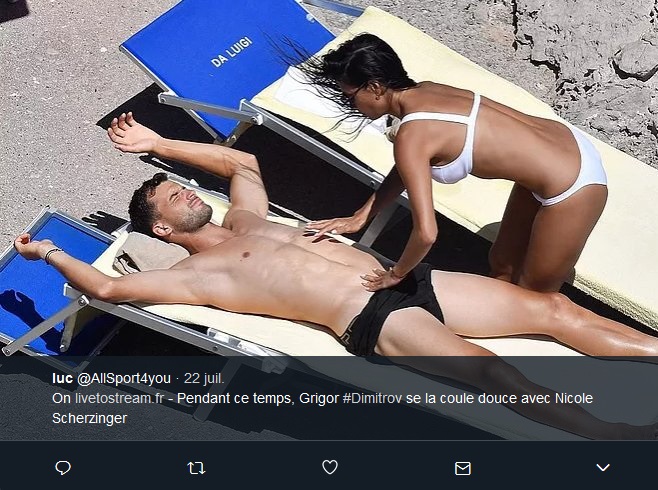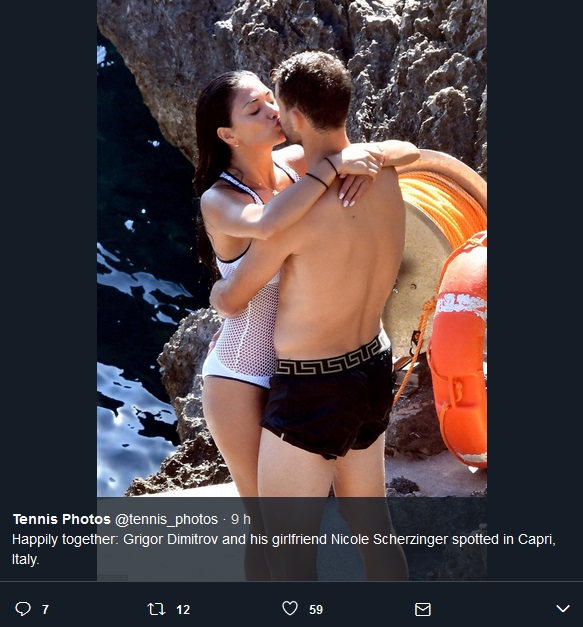 Ah, love is beautiful !
5/ Garbine Muguruza (-3)
On the recent winner of Wimbledon's side, it was time to attend receptions. Garbine Muguruza was notably invited by the Spanish Prime minister Mariano Rajoy. And it looks like the two got on pretty well…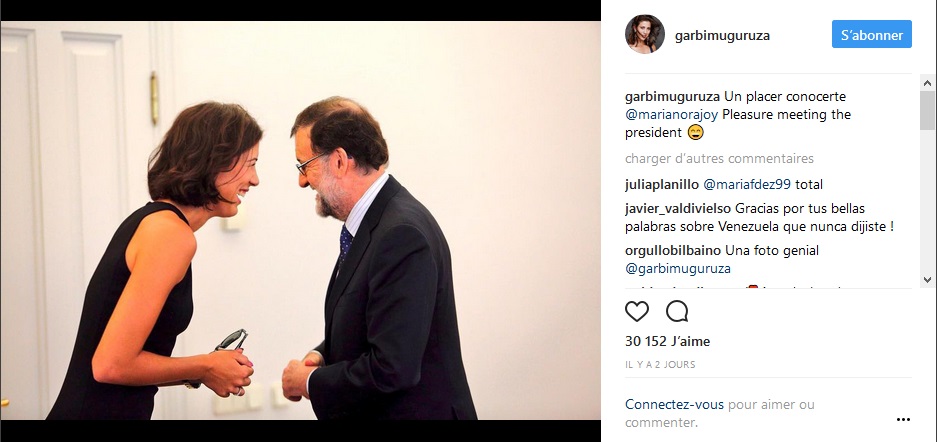 A reception, which didn't take place in a mobile home…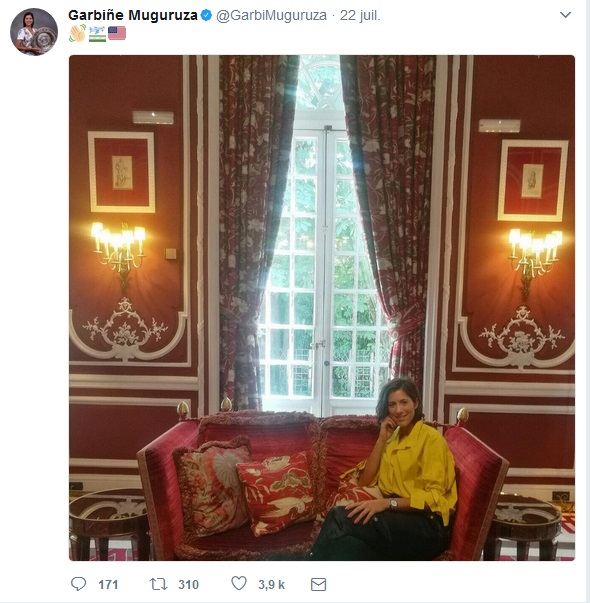 Our dear Garbine looks relaxed.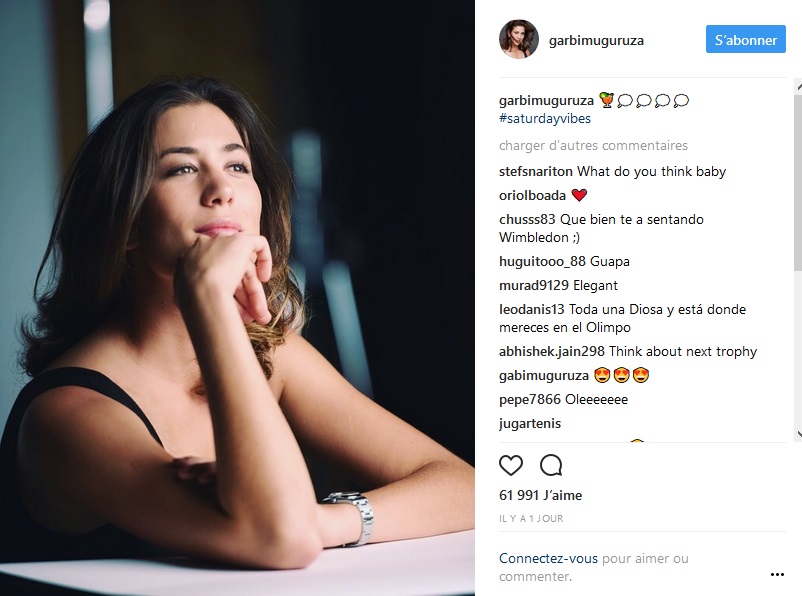 She still has to focus on the upcoming US Open.
6/ Roger Federer (-5)
« My head is heavy. I don't know what I did last night. I think that I mixed too many different alcohols. (…) I went to bed at 5, so waking up was hard. » Ok, Roger Federer got plastered after his triumph at Wimbledon. Nice. He's one of us !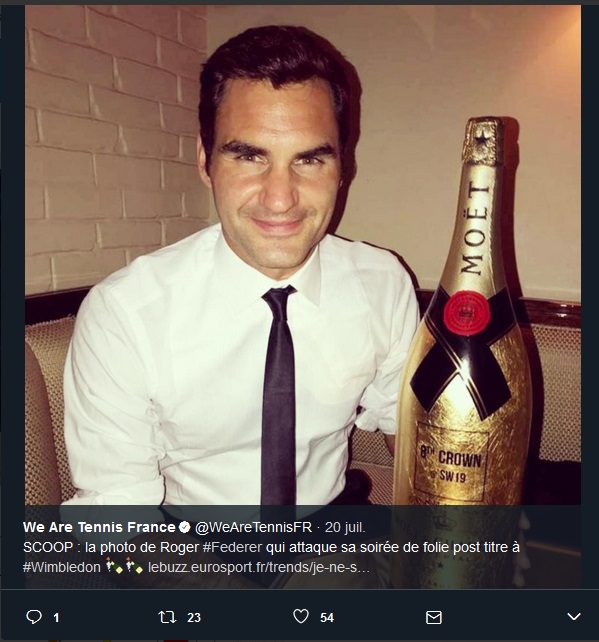 After dealing with his hangover, he still took the time to congratulate Kim Clijsters and Andy Roddick for their entrance in the hall of fame.

7/ Kiki Bertens (NE)
In Switzerland, Kiki Bertens won a funny looking trophy after winning the local Gstaad tournament.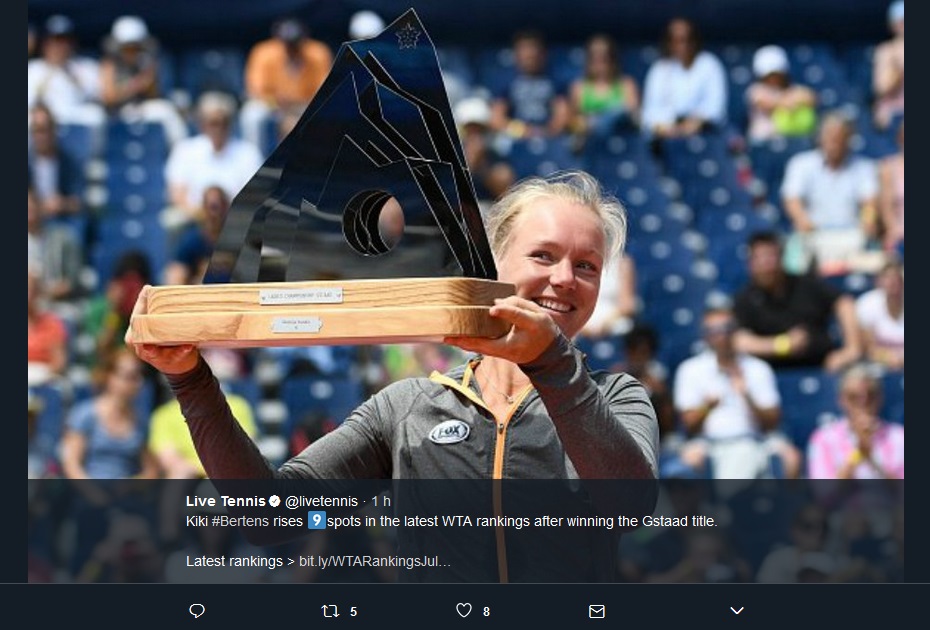 It wasn't easy for Bertens as she faced a three-set battle in the final against Kontaveit and even shed a few tears during the match before triumphing. Too much emotion.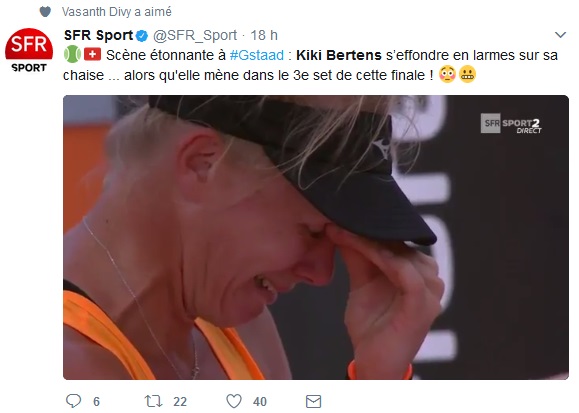 The Dutch then celebrated with her staff.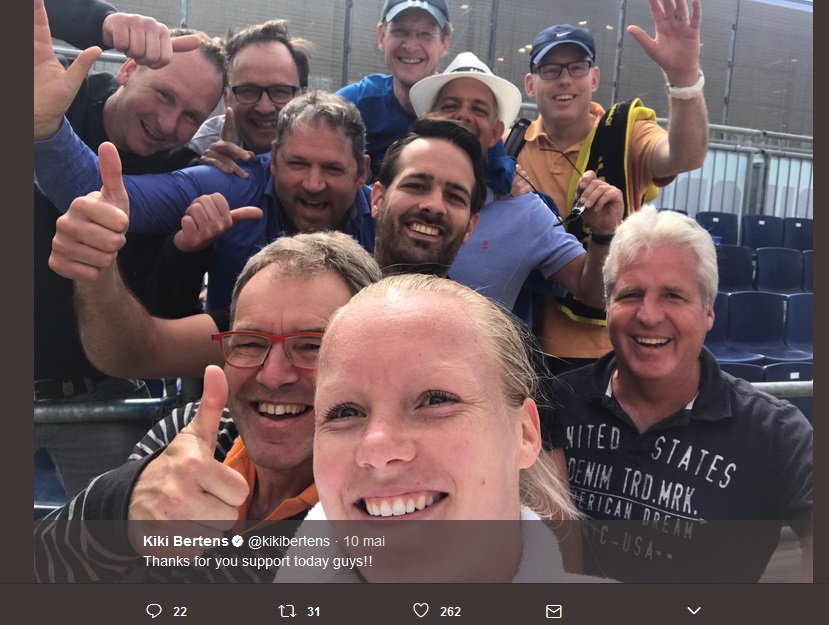 She also brought back some nice chocolates from Switzerland. Normal.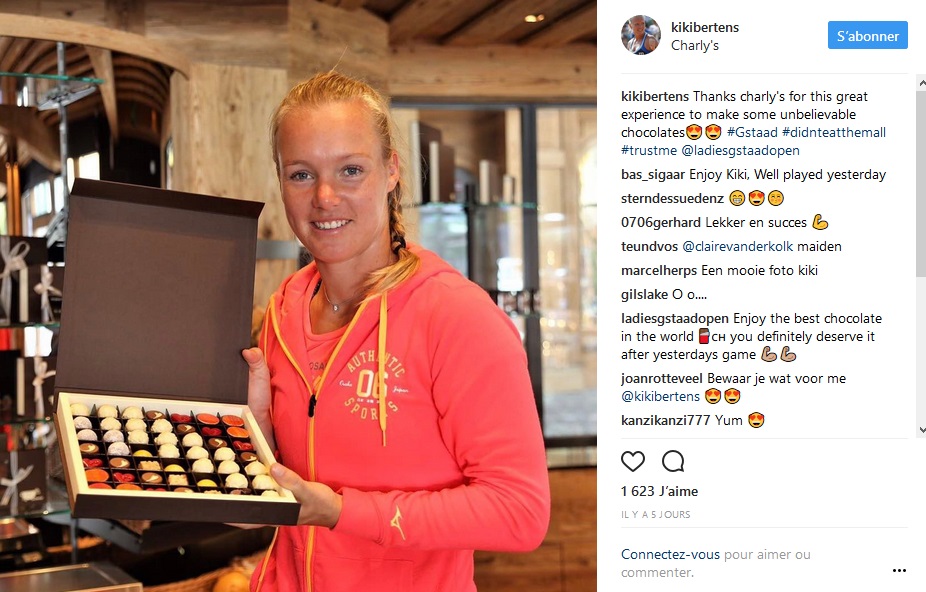 8/ Patty Schnyder (NE)
Still in Gstaad, the other big event was Patty Schnyder's winning comeback. Having been invited by the organizers of the tournament, the 38 year-old veteran won her first match on the WTA circuit…in six years !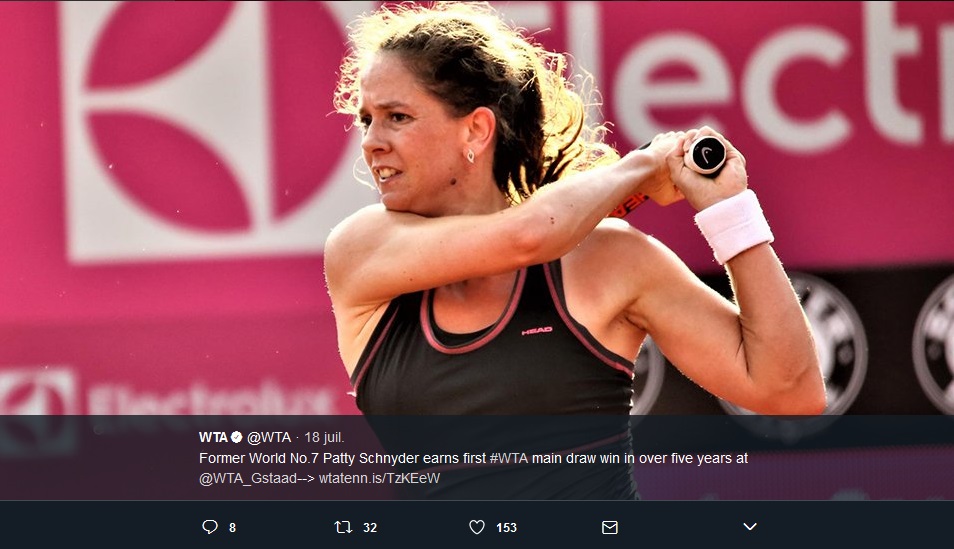 Currently the world number 302, Schnyder could count on her daughter's support, who was in the stands, with her father carefully giving her a jumper for her not to catch a cold !
How cute.
9/ David Goffin (NE)
Goffin is back ! After having suffered a stupid injury because of the tarpaulin at Roland-Garros, the Belgian made his comeback at the Umag tournament, in Croatia.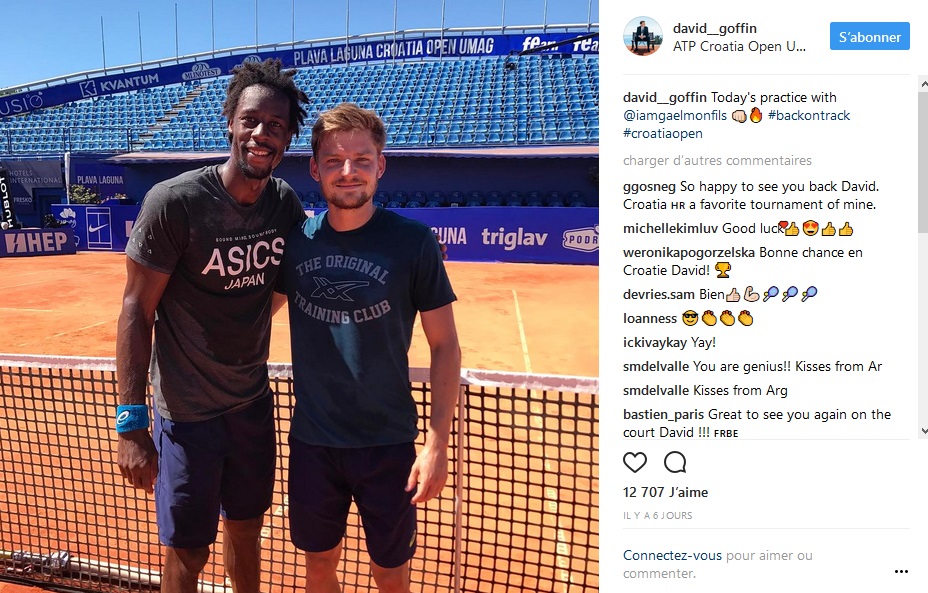 A pretty disappointing comeback, as he won a match but then lost against the modest Ivan Dodig, a doubles specialist who is the world number 412 in the singles. Which wasn't enough, however, for Goffin to lose his smile.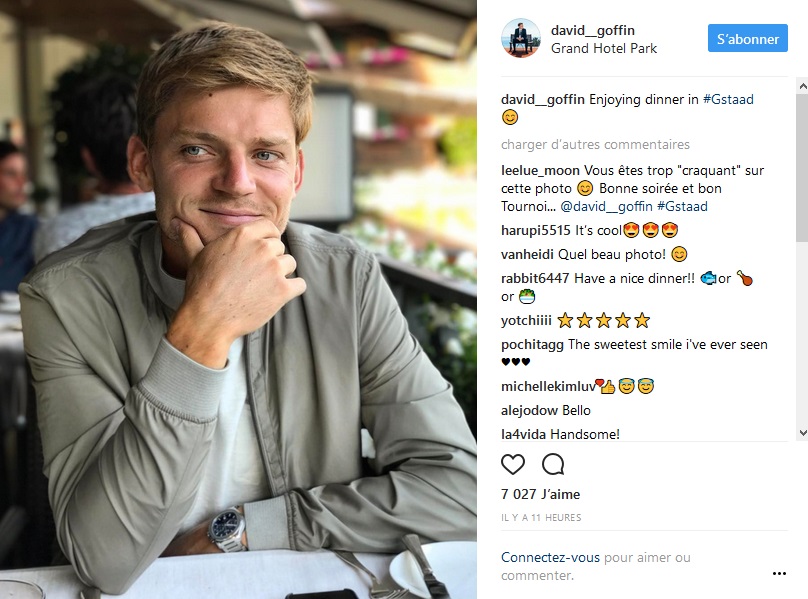 10/ Andrey Rublev (NE)
A polo which looks too big for him, a trophy which also looks too big for him, and a very juvenile face : Andrey Rublev has won his first ATP tournament.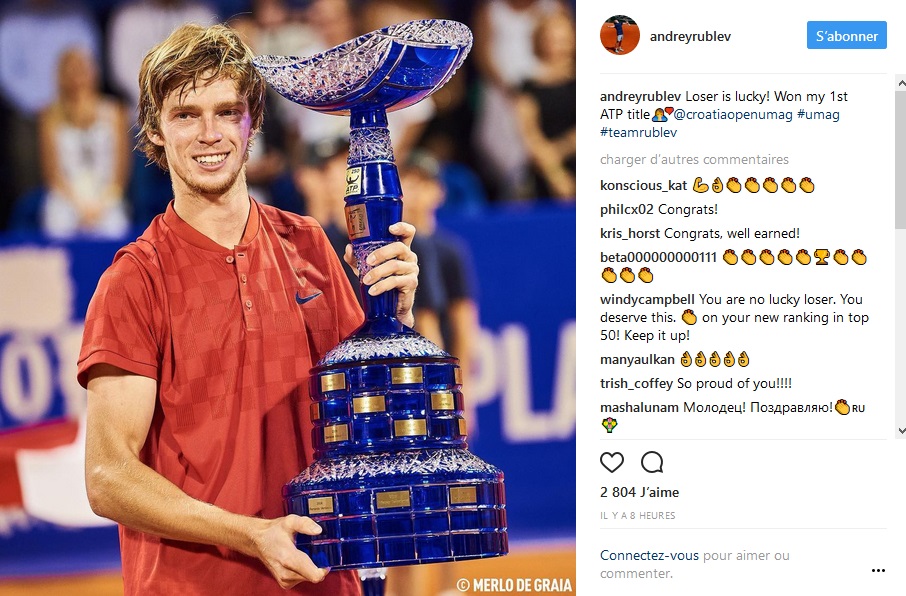 A nice performance, at only 19, and a trophy which certainly calls for more, as he's considered to be one of the biggest talents of his generation.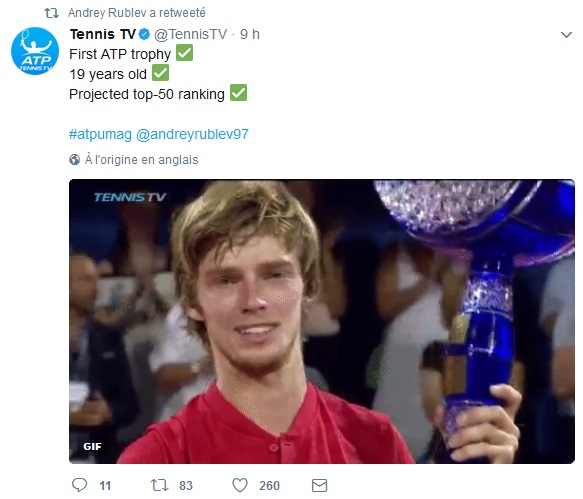 11/ Irina-Camelia Begu (NE)
Irina-Camelia Begu also had a very nice story as she won, at home, the Bucarest tournament, after defeating Julia Görges in the final. Her last title in the singles was won about a year ago.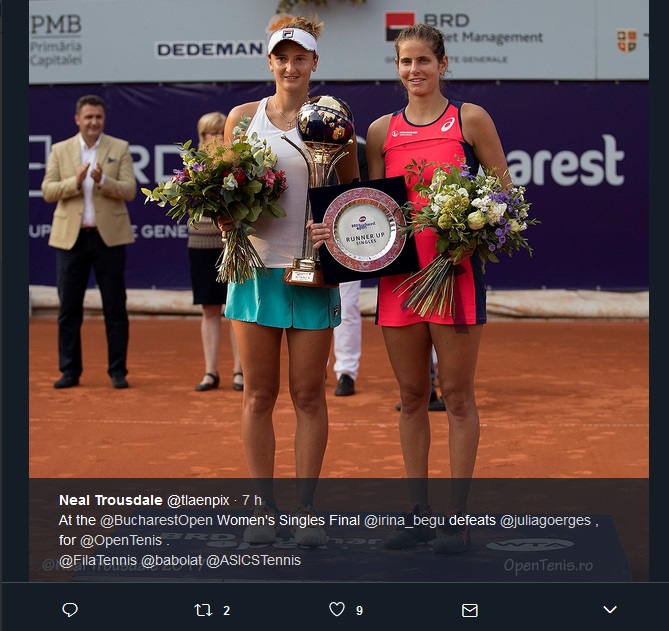 The Romanian pleased her crowd all week long.
She even won the doubles alongside her fellow countrywoman Raluca Olaru.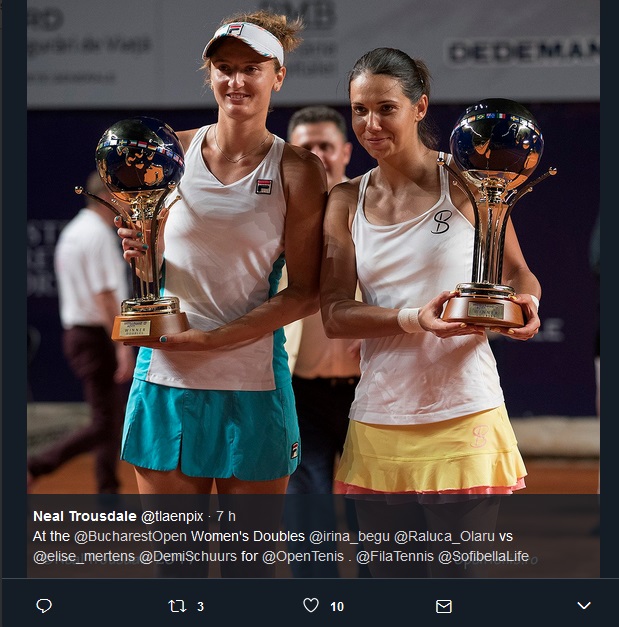 Under the eyes of an other fellow countrywoman, Simona Halep and her pilot sunglasses.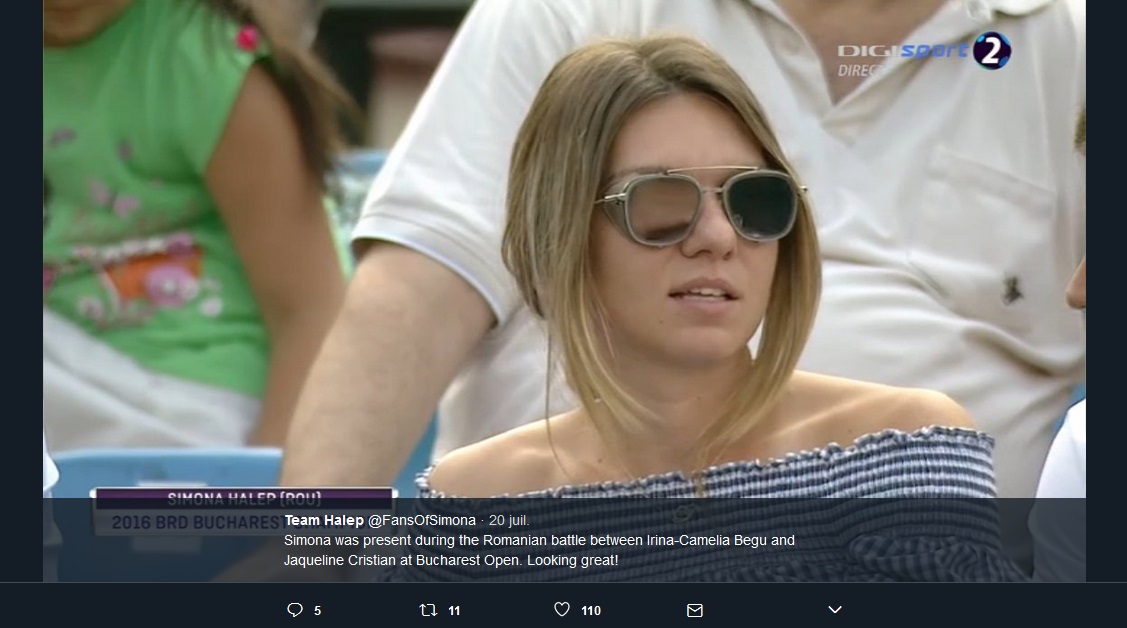 12/ Maria Sharapova (NE)
« I could have retired but in the end, tennis is something that goes beyond sport for me. I've been playing it for such a long time. I want to carry on playing and that's the only thing I'm focusing on. » This is what Maria Sharapova recently said, as her return to competition has proven to be more complicated than expected.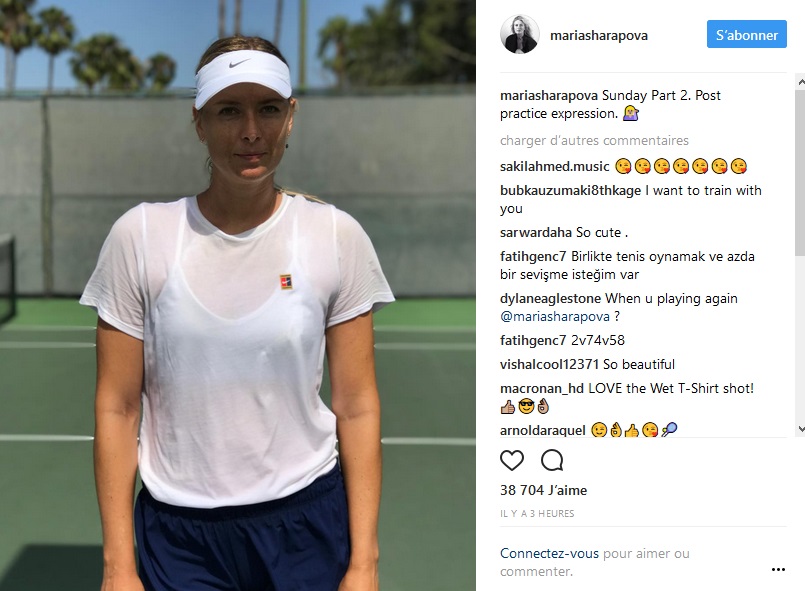 In any case, photographers still love the Russian
It must be said that she truly is photogenic…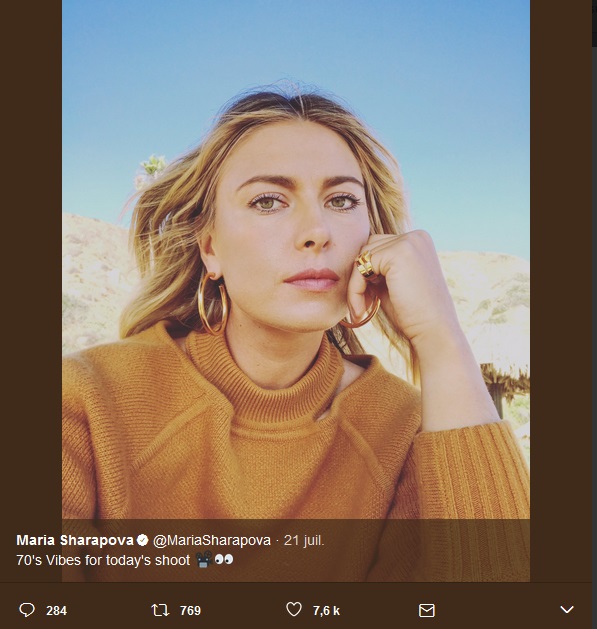 13/ David Ferrer (NE)
David Ferrer is still here ! The Spanish veteran has won his first title of the season, his 27th in total, after dominating Dolgopolov in Bastad.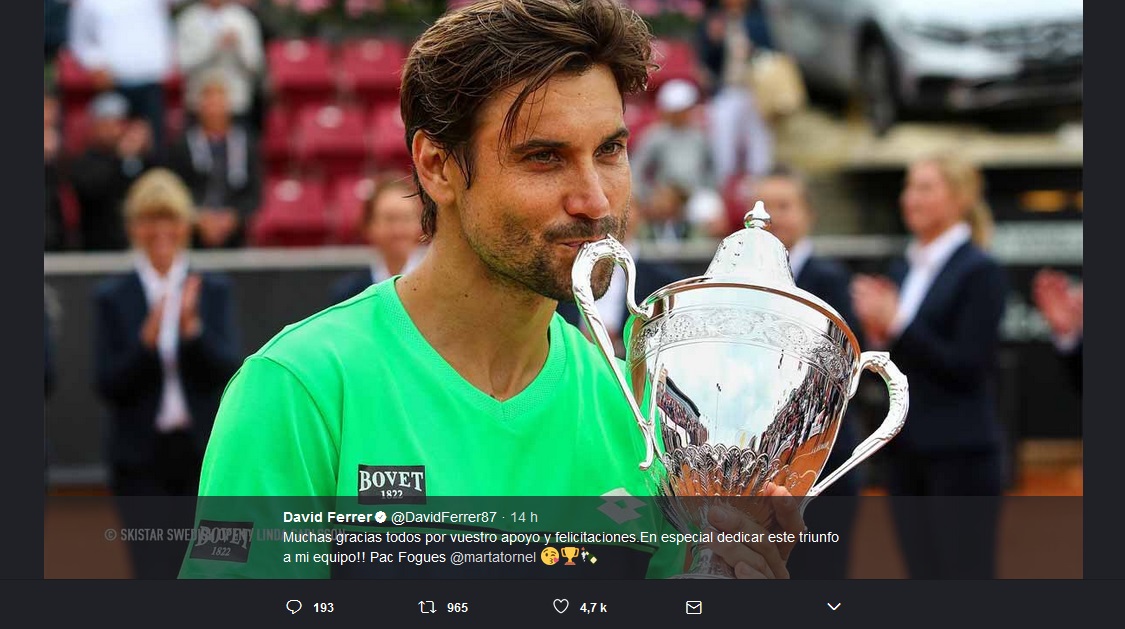 He celebrated his title with his crew.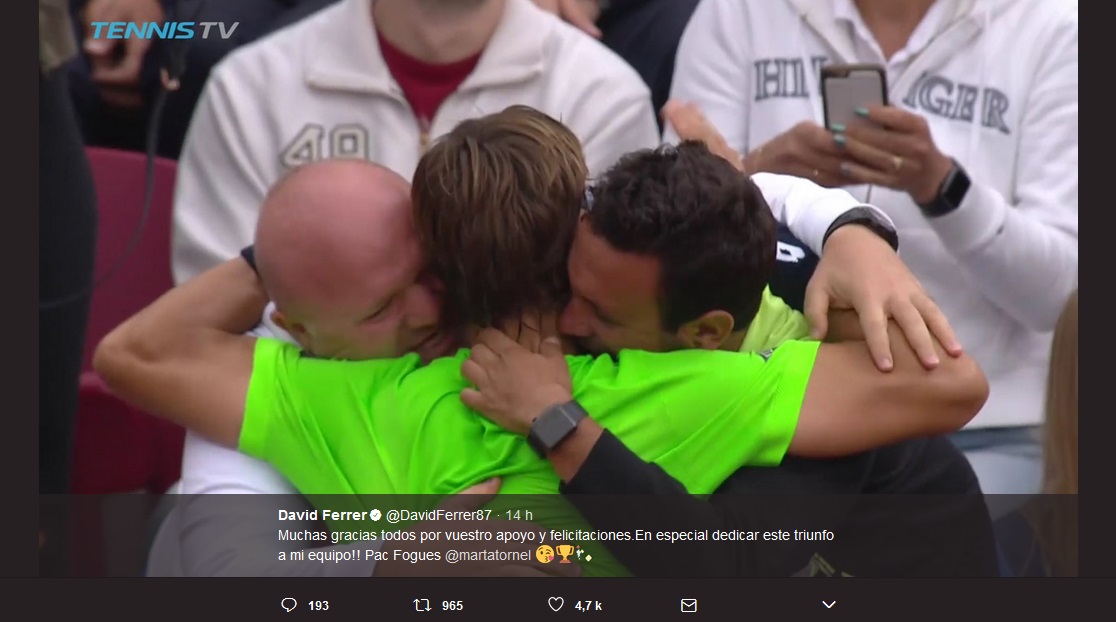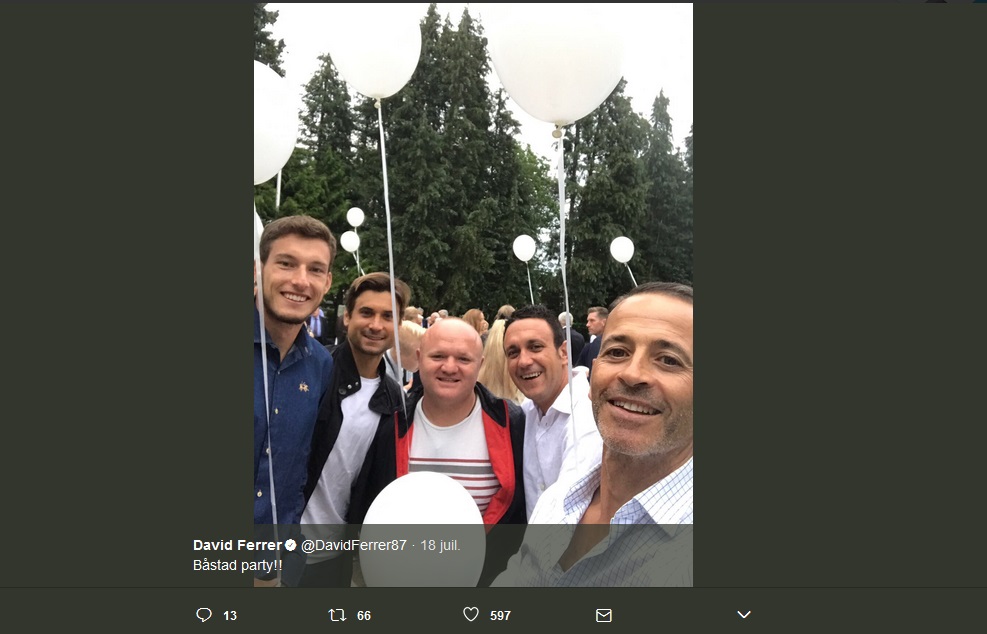 Outs : Mattek Sands, Müller, Cilic, V.Williams, Konta, Djokovic, Querrey, Berdych, Kyrgios, Wozniacki, Marach
By Régis Delanoë