Relaxed, smiling, and incredibly efficient, Roger Federer has appeared to be ready in Halle, his favorite tournament to prepare for Wimbledon. The Swiss deserves to take the first spot back.
Relaxed, smiling, and incredibly efficient, Roger Federer has appeared to be ready in Halle, his favorite tournament to prepare for Wimbledon. The Swiss deserves to take the first spot back, in front of two girls who have had shining comebacks : Victoria Azarenka and Petra Kvitova.
1- Roger Federer (+5).
Life is good for Roger Federer, who seems to be relaxed and blooming on the circuit. We've practically never seen him like this before.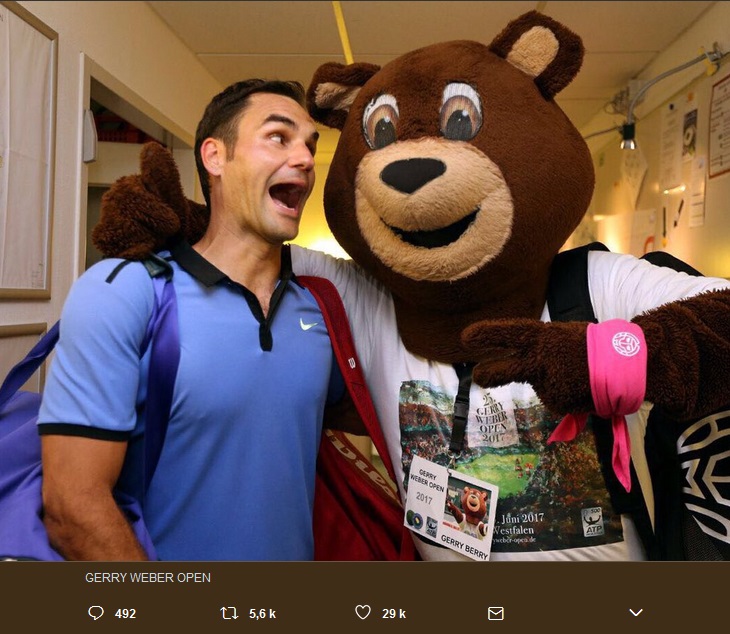 His early knockout in Stuttgart last week didn't seem to really affect him : he followed with a…ninth triumph in Halle.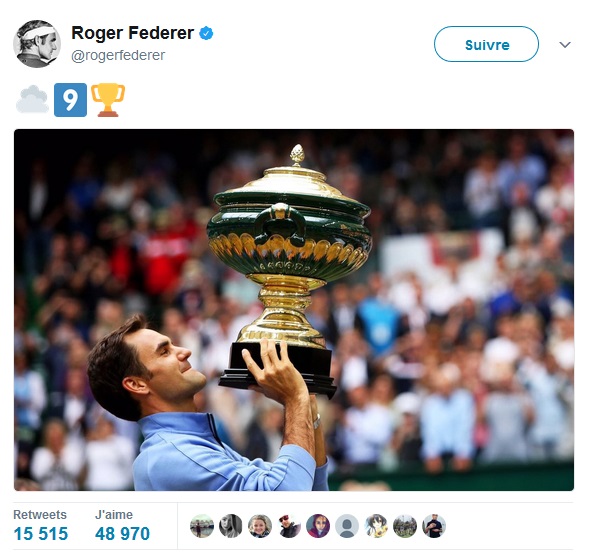 While impressing his fans.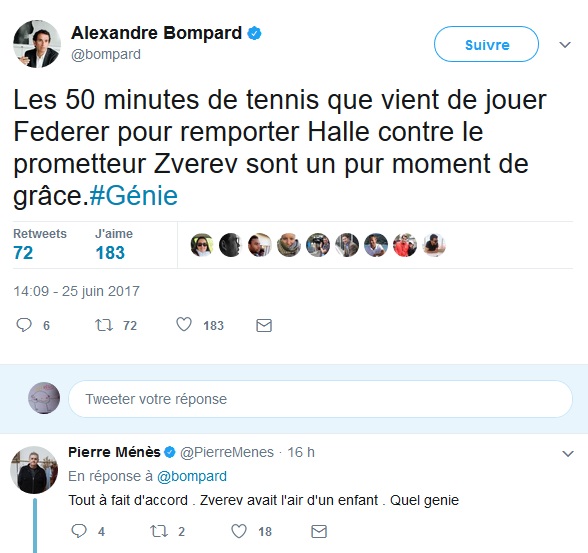 And producing a wonderful level of tennis all week long.
There's no doubt : King Roger is ready to shine once again on the most beautiful stage, Wimbledon.
2- Victoria Azarena (NE).
In Mallorca, Victoria Azarenka was knocked out as early as the second round.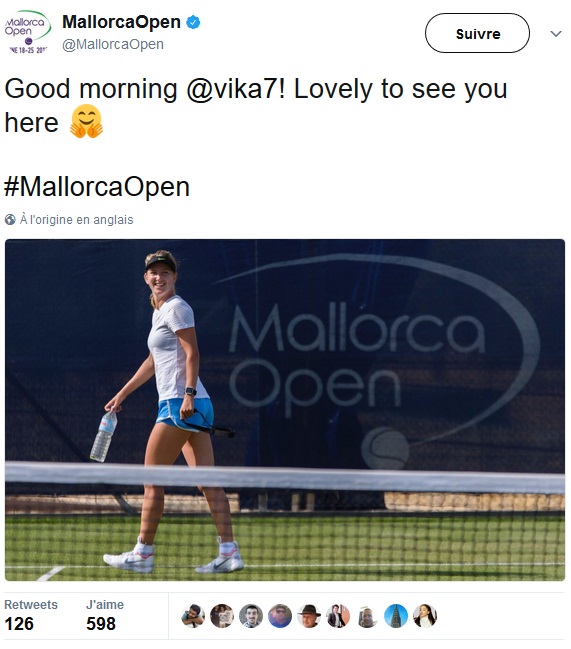 But the most important thing was to get back to the competition after having spent months in maternity leave.
A comeback which pleased her friends on the circuit.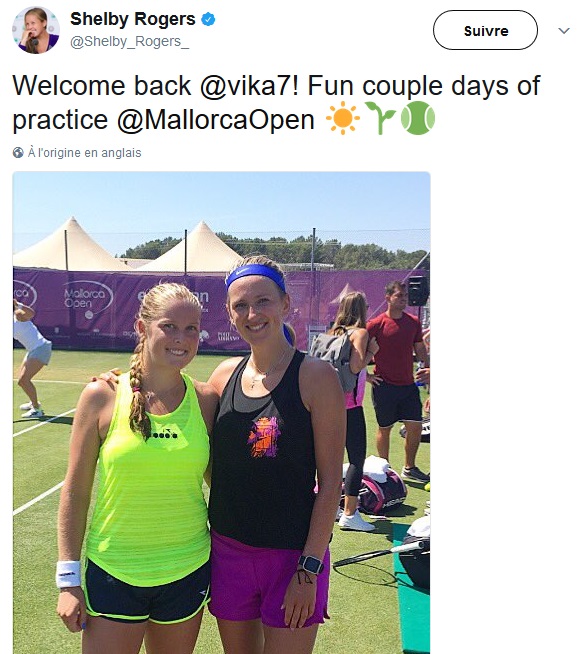 The Belarusian will now have to juggle between her tennis career and her personal life as a mother.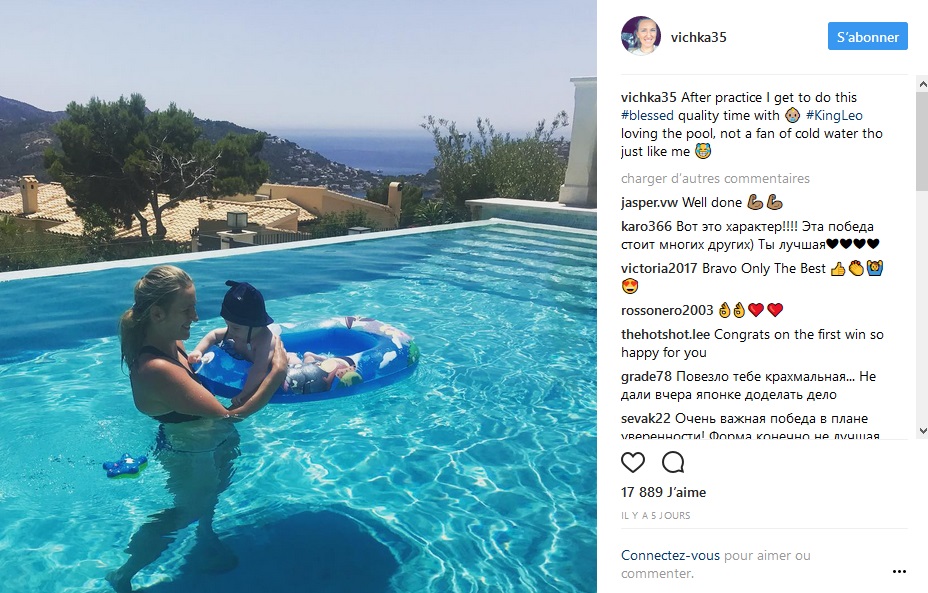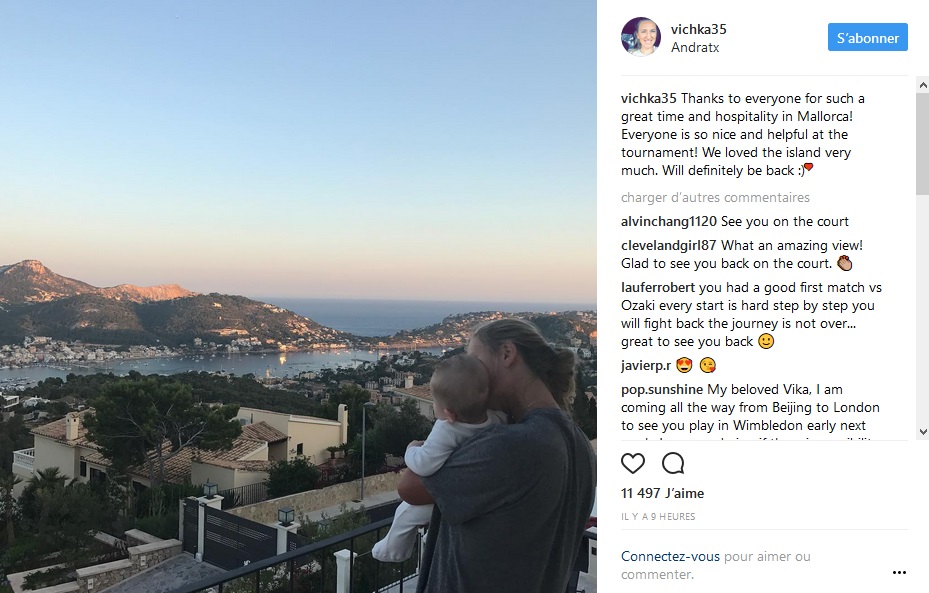 But she seems to handle it very well.
3- Petra Kvitova (NE).
And that's a 20th WTA title won by Petra Kvitova, this time in Birmingham !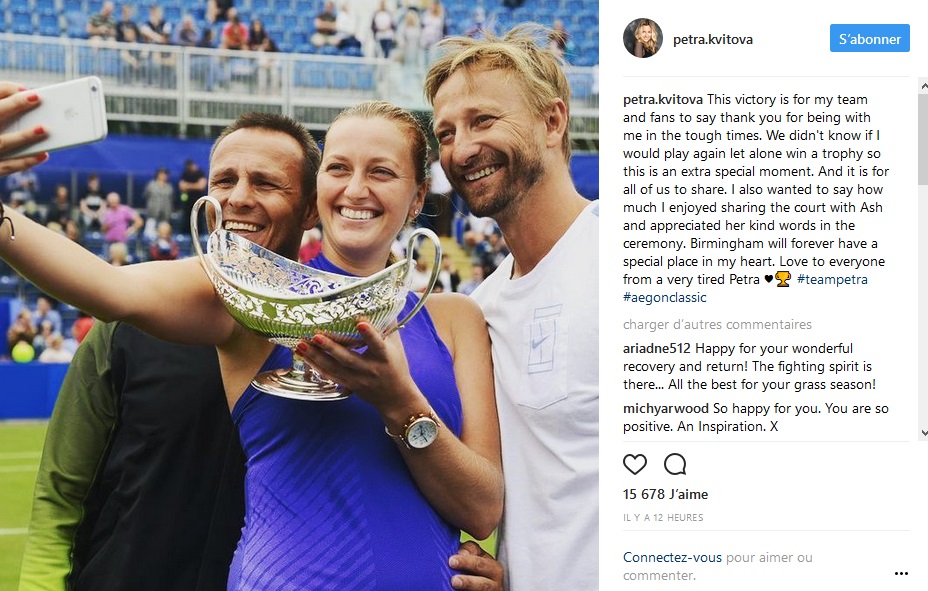 A true performance for the Czech, who had also been off the courts for a long time, having to heal an injury she suffered during a robbery at her house last December. Since she came back on the courts, Kvitova is making the most of each second, and always smiling.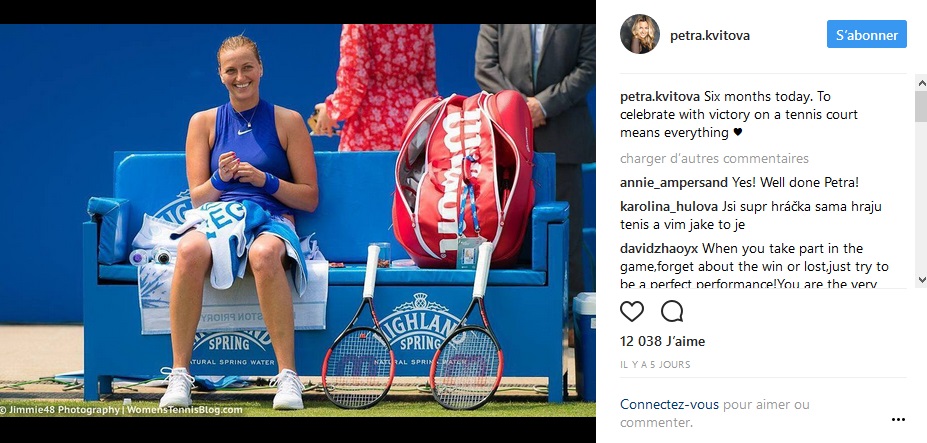 With an impressive level of play.
Enough to join the greatest players of all time at the hall of fame, considering she's won Wimbledon twice, in 2011 and 2014.
4- Boris Becker (NE).
« BB »'s been all over the news these last few days. He spent a lot of family time.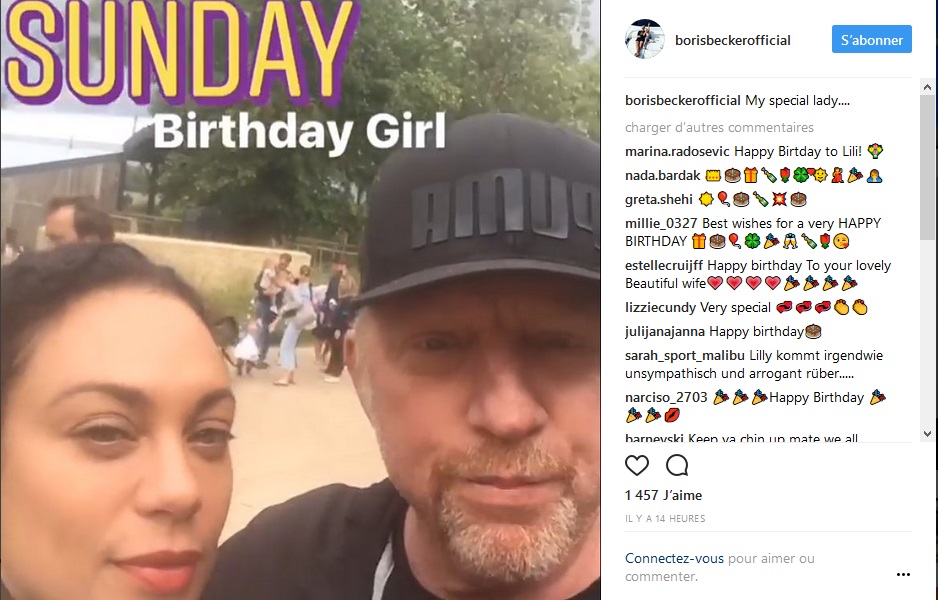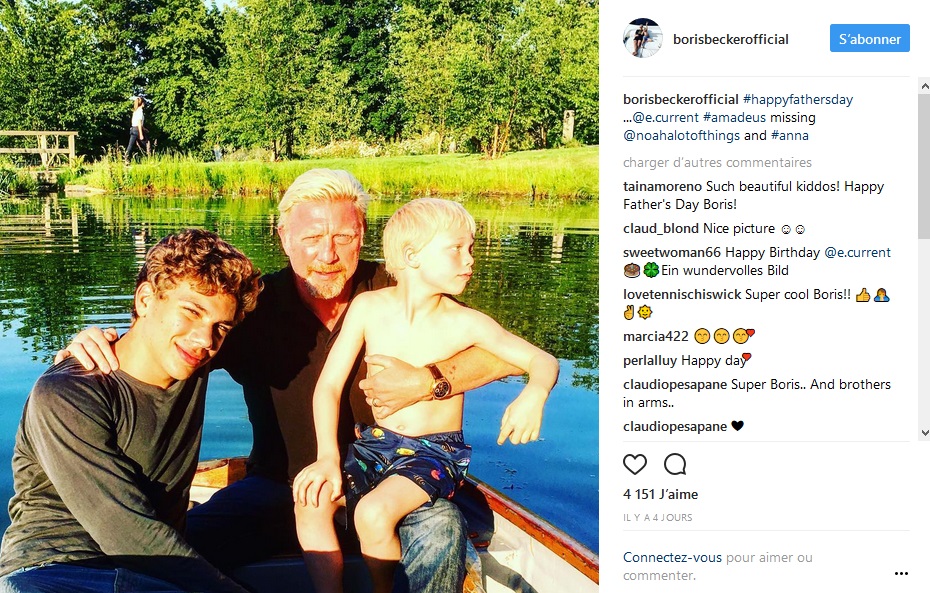 But the main information is that the press announced that he was broke. The German wasn't really pleased.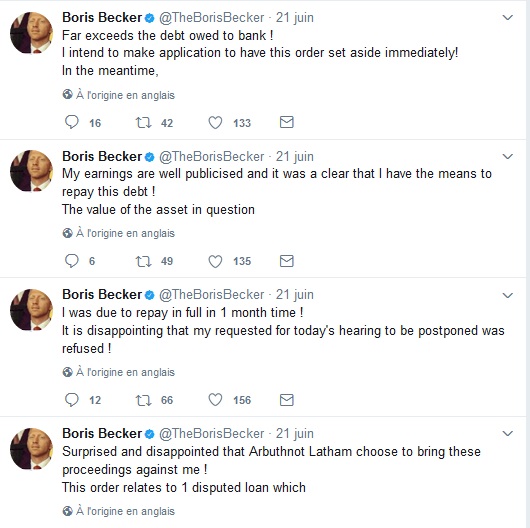 Becker supposedly has debts rising to a few million euros. But he keeps his calm, and knows his priorities : showing his musical tastes…

And commenting tennis news. His latest prediction ? He said that Federer could reach the mythical limit of 20 Grand Slam titles. He's won 18 so far.
5- Dominic Thiem (NE).
The rally of the week was played by Thiem and Marterer.
A twirling Thiem, who's showed his showman qualities.
He's ready for Wimbledon.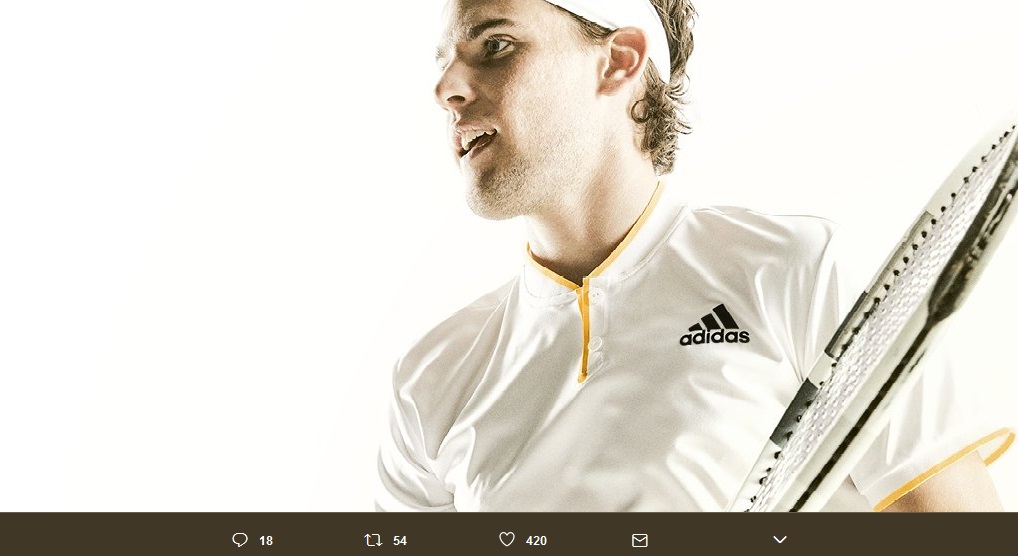 6- Benoit Paire (NE).
The fit of rage of the week ? It obviously came with Benoit Paire…
Incorrigible, the Frenchman seems incapable of keeping his nerves on a court, despite showing great intentions outside of it.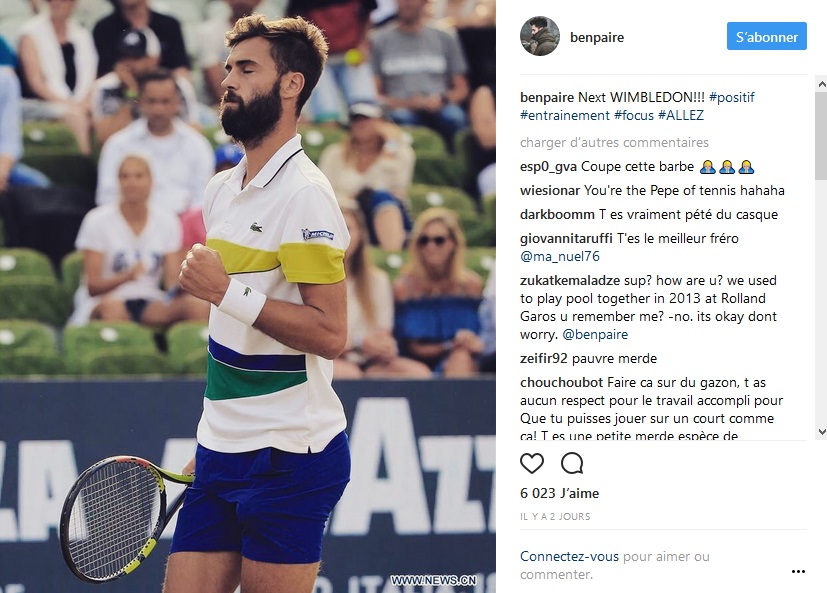 Maybe a quick kayaking session could help him relax a little ?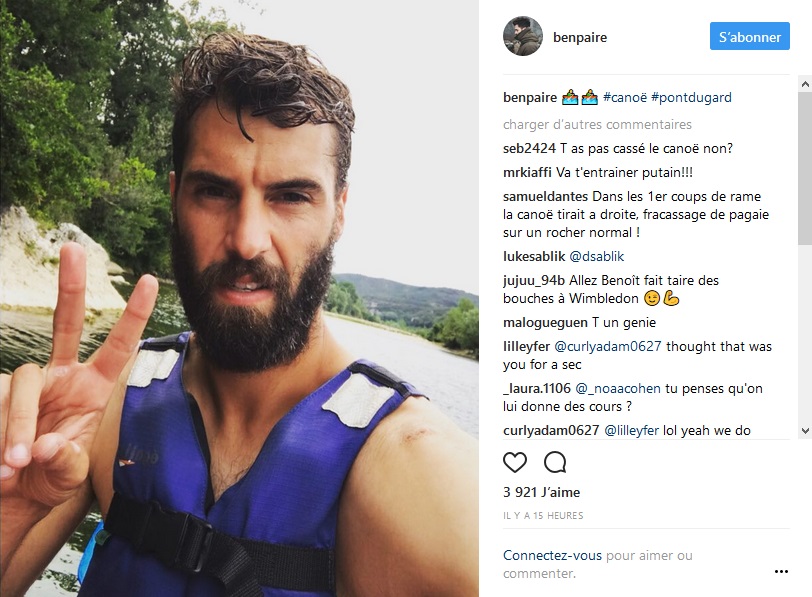 7- Emmanuel Macron (NE).
The huge sporting news in France is the homestretch before the IOC's designation of the city which will welcome the 2024 Olympics. Paris is the big favorite and the new president Macron, a tennis lover, took time off to promote the Olympics, and the Paralympics.
During this event, Pouille was able to take a selfie with the new president.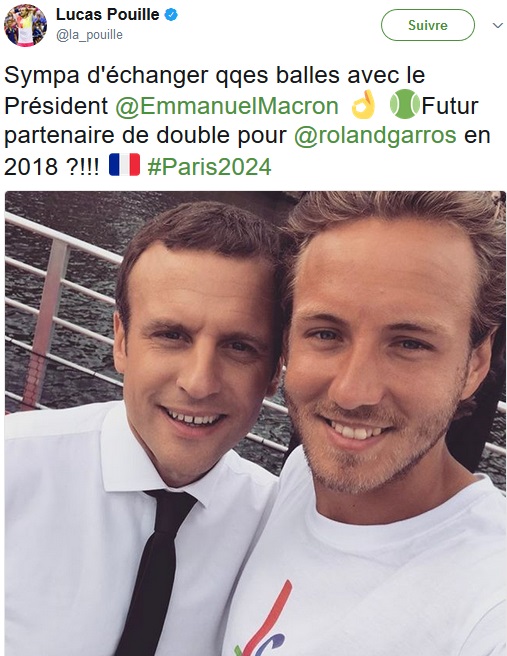 8- Sandrine Josso (NE).
The new figures of power in France are very « tennis compatible » : After Macron, a new MP from his political party En Marche, Sandrine Josso, sparked up a small controversy after explaining that she would be late at the national assembly because she had to play a match with her kids.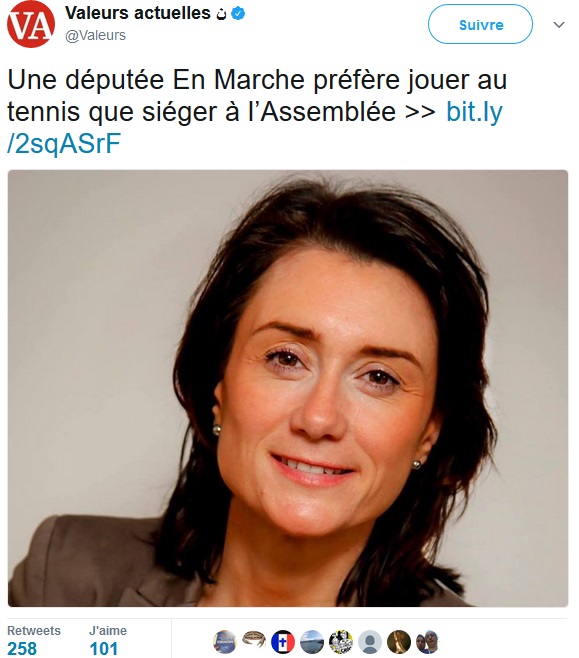 A controversy she quickly tried to brush off : her intention was only to spend a little time with her family after an exhausting campaign.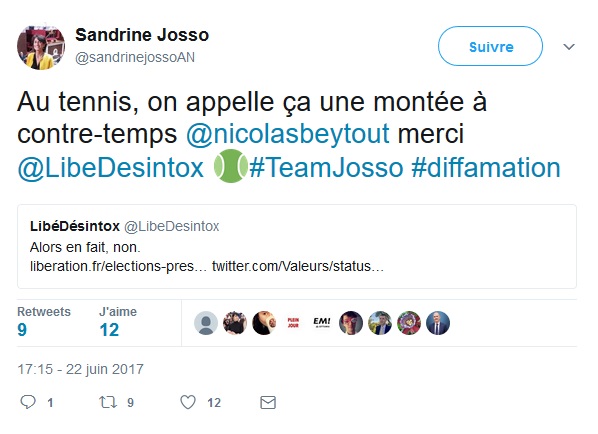 She ended up arriving at the Palais Bourbon. And here's the proof.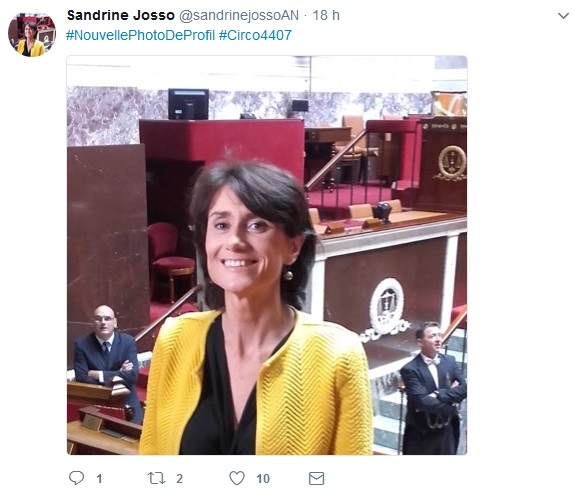 9- Novak Djokovic (NE).
Still looking to get back to his best level of play, Djoko has been training hard.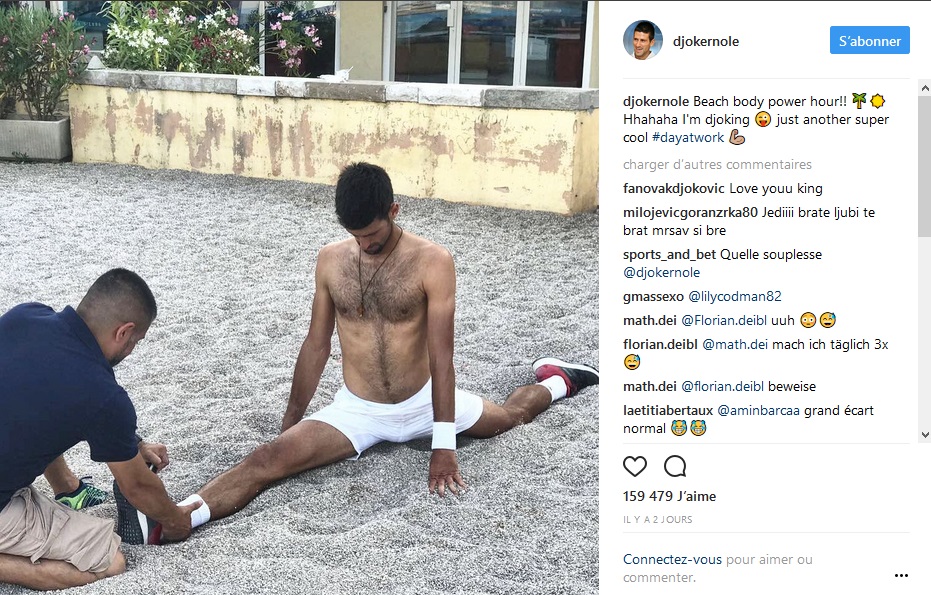 For him, the beach isn't really a place to relax.
It's the Serb's last, and only test on grass before Wimbledon : in Eastbourne, this week.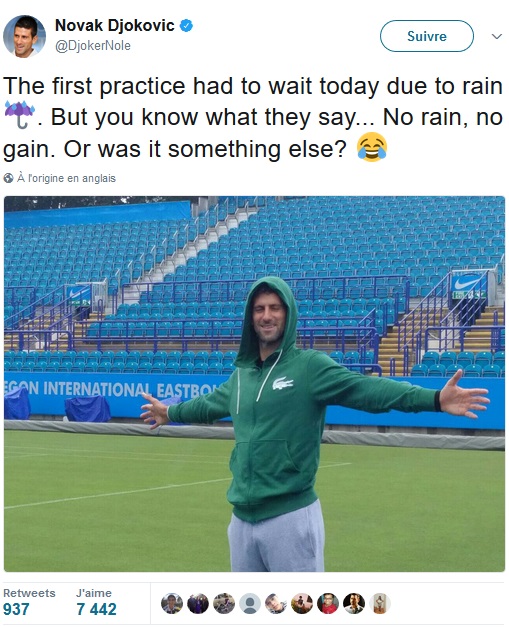 With no apparent pressure.
10- Anastasija Sevastova (NE).
In the women's table, Sevastova's had a great week as she won the Mallorca tournament.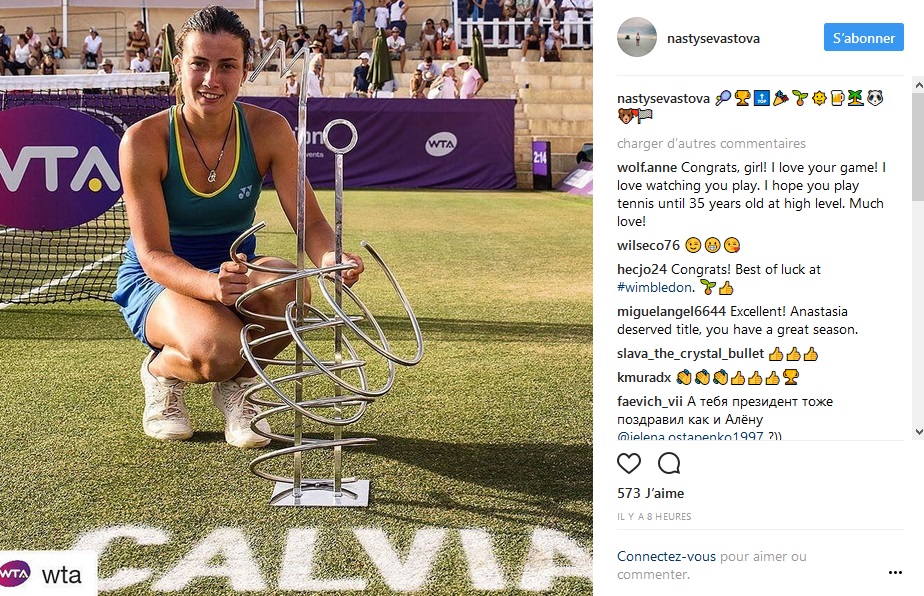 The finalist Julia Görges doesn't seem to bear a grudge against her.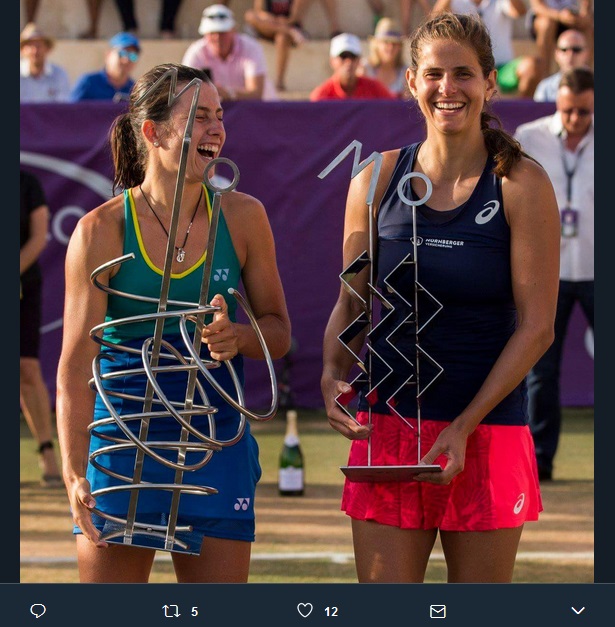 What a golden era for baltic tennis, with a new Latvian triumph, after Ostapenko's, the surprise winner at Roland-Garros. Without forgetting the Estonian neighbor Anett Kontaveit, who won at 's-Hertogenbosch a few days ago.
11- Dominika Cibulkova (NE).
Cibulkova isn't on holiday yet.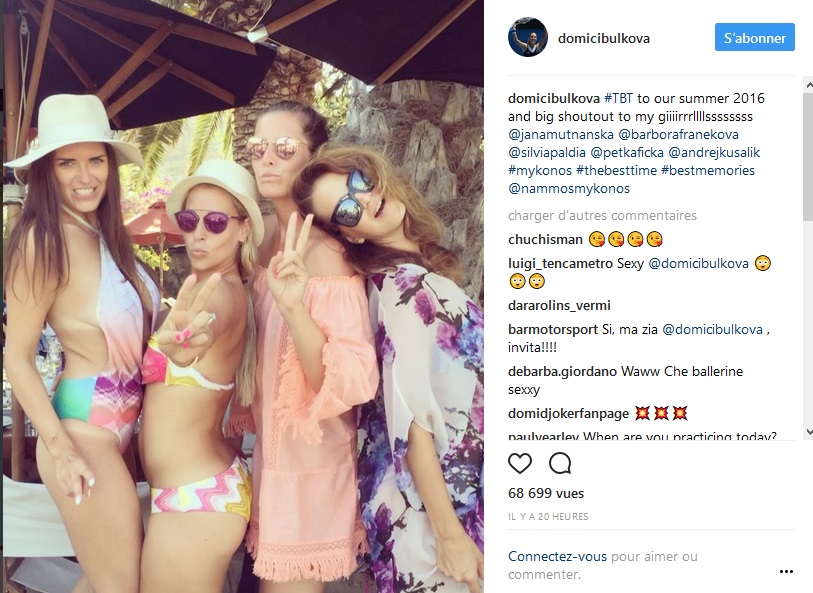 She's training hard, as she hasn't won a single tournament since the Masters at the end of last year.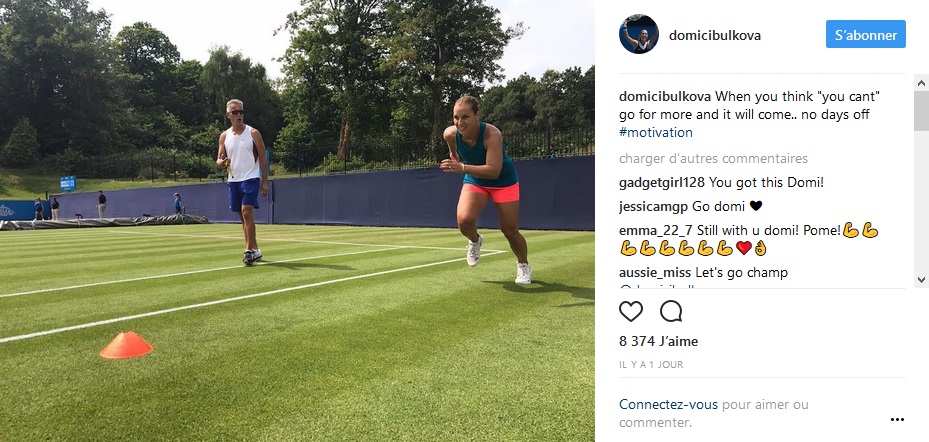 However, her style is still…intense.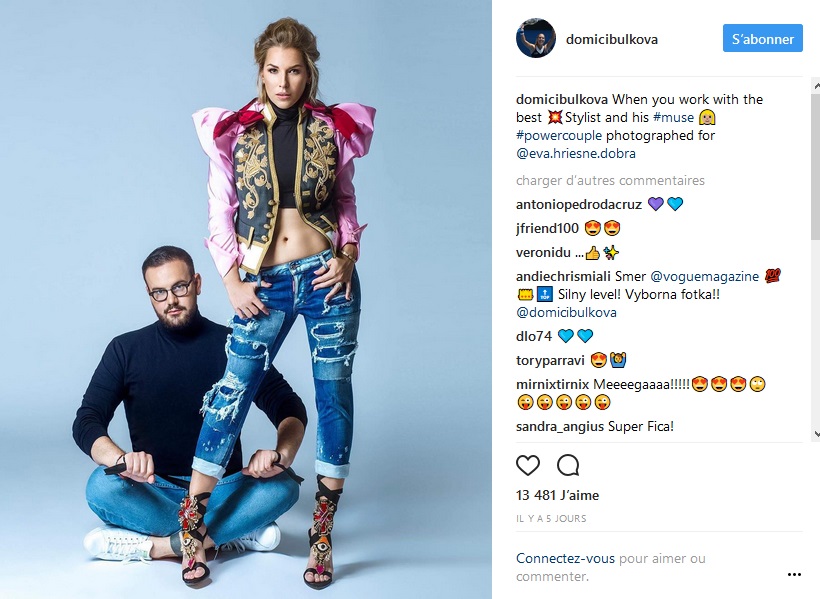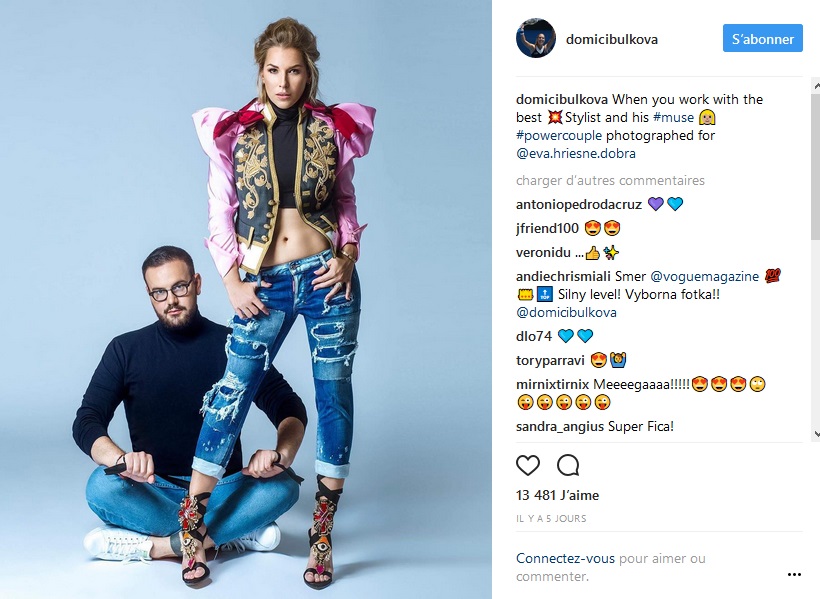 12- Feliciano Lopez (NE).
It's not everyday that you see a Spaniard winning the Queen's. Feliciano has done it, defeating Marin Cilic in the final.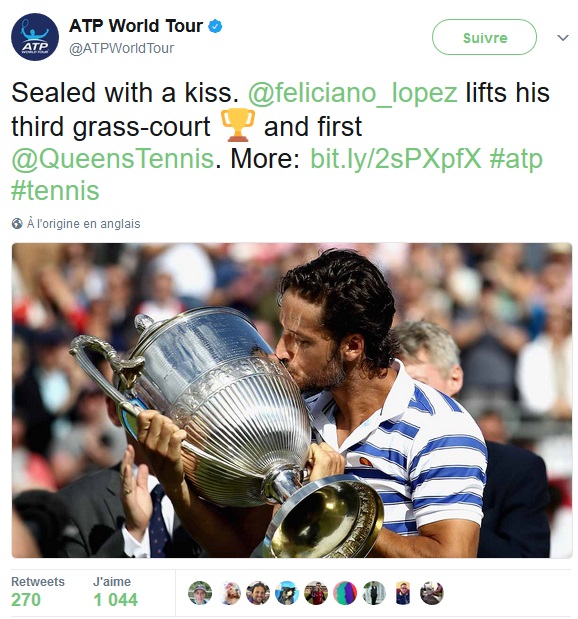 A deserved title, which pleased his coach.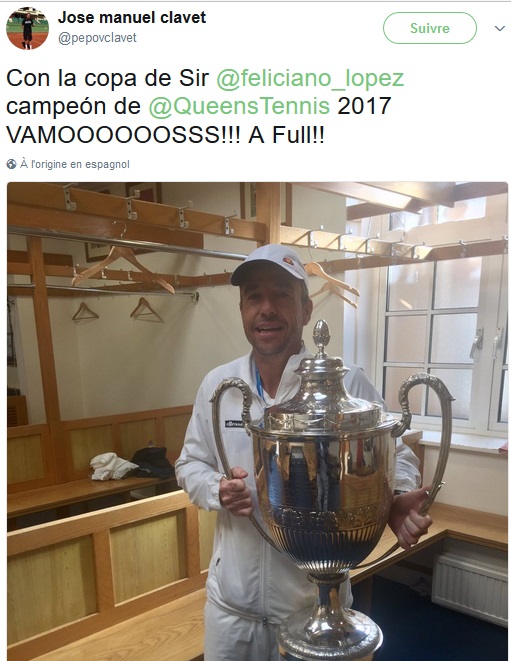 And, more surprisingly, he was congratulated by Judy Murray, Andy's mother.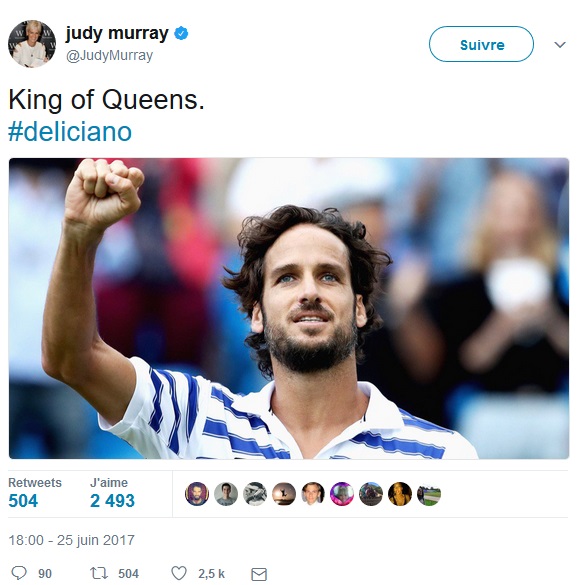 Sweet.
13- Andy Murray (NE).
Speaking of Murray, how is he ? He seems happy to be playing on grass, even if the grass season is pretty short.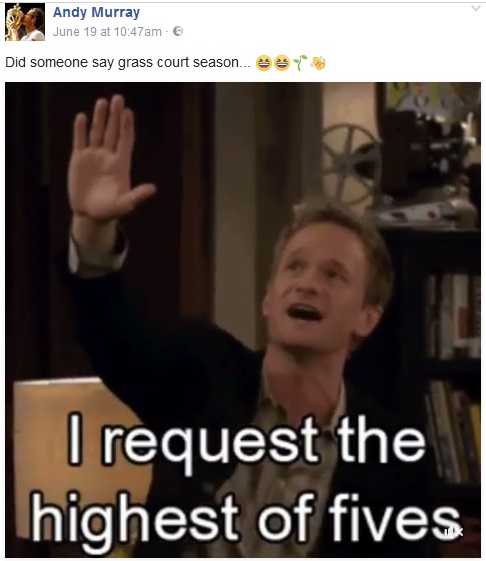 For the occasion, his sponsor went all in.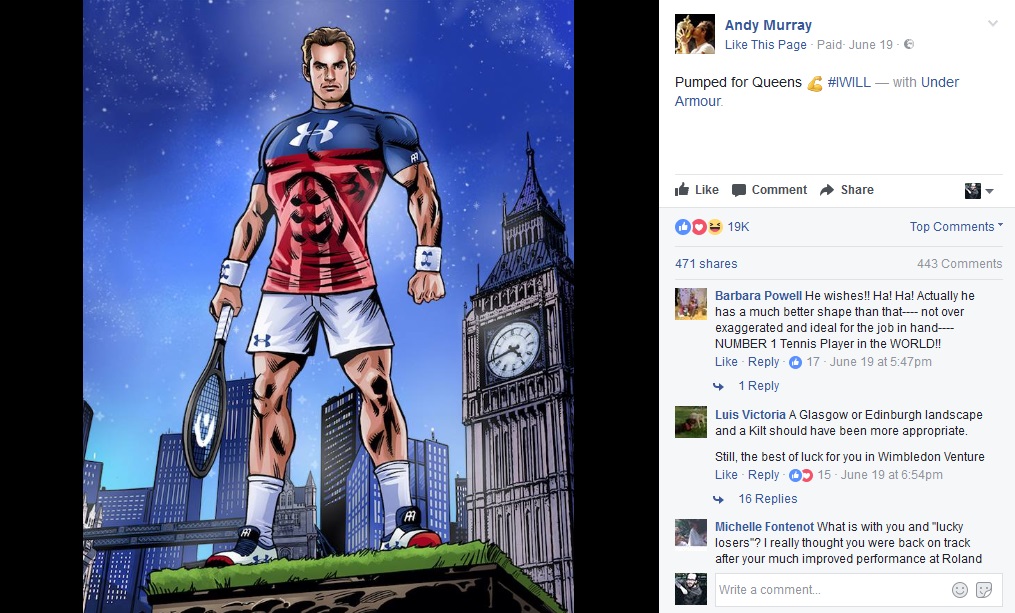 In any case, he looks pretty relaxed before the big event in London, where he'll once again be hugely expected, at home.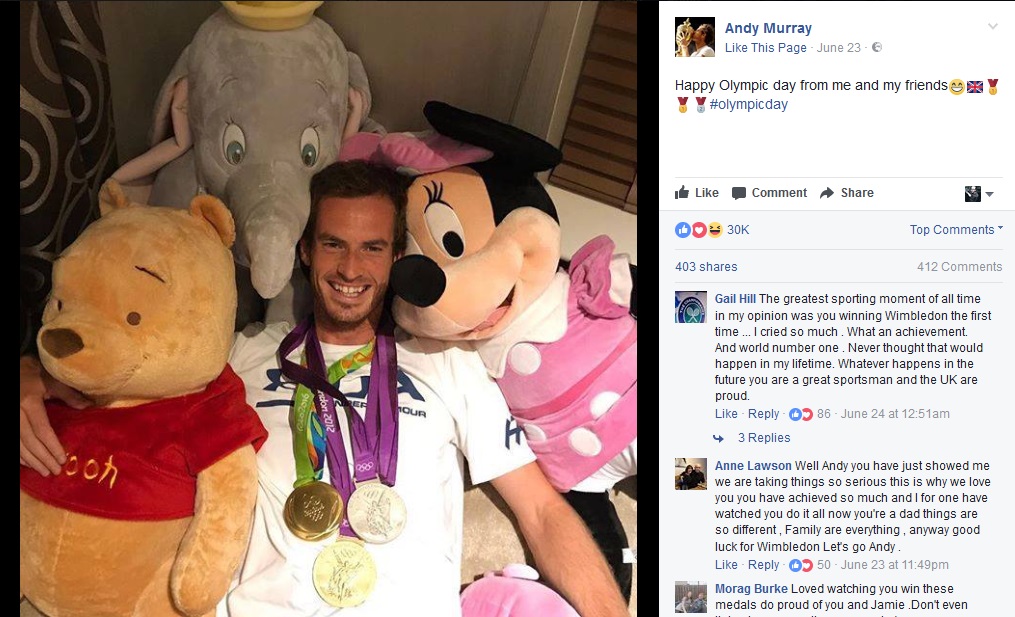 14- Rafael Nadal (-9).
Nadal has arrived at Wimbledon looking relaxed, confident and…riding a bike.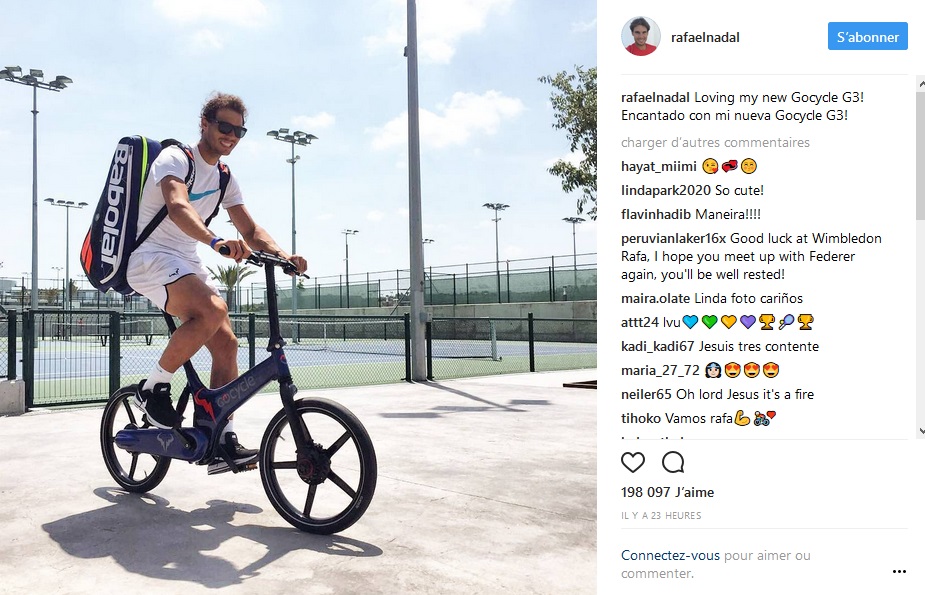 Not very helpful to cross the Channel…
15- Alex Hunt (NE).
Finally, the beautiful story of the week is Alex Hunt's, a New Zealander who was born without a left arm, and who became the first disabled player to score a point at an ATP tournament.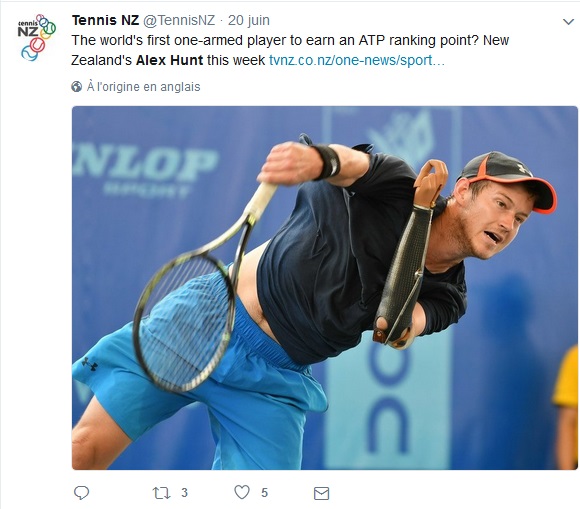 The consequence of his victory in the first round of a tournament played in Guam.
Hats off, champion.
Outs :
Pouille, Kontaveit, Ostapenko, S.Williams, Stakhovsky, Smith, Konta, Vekic, Sharapova, Hogenkamp, Müller, Fognini
By Régis Delanöe