It's been a spectacular and victorious week for Lucas Pouille, who came back from nowhere in the first round of the Stuttgart tournament to end up clinching his third title on a third different surface. Enough to take the first spot of our ranking.
It's been a spectacular and victorious week for Lucas Pouille, who came back from nowhere in the first round of the Stuttgart tournament to end up clinching his third title on a third different surface. Enough to take the first spot of our ranking in front of two Baltic women, Anett Kontaveit and Jelena Ostapenko.
1- Lucas Pouille (NE).
The color of the season in tennis ? There are two clues on this picture : the color of the polo shirt is the same as the color of the grass.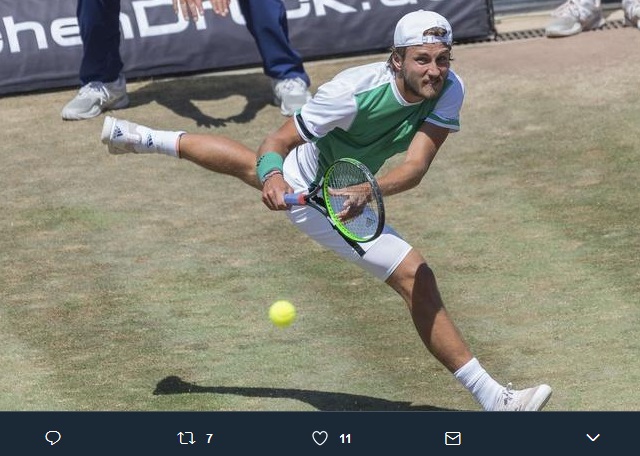 It's green, for the rising star of French tennis : Lucas Pouille, who won his third title on a third different surface in Stuttgart, after having clinched the title in Metz and Budapest.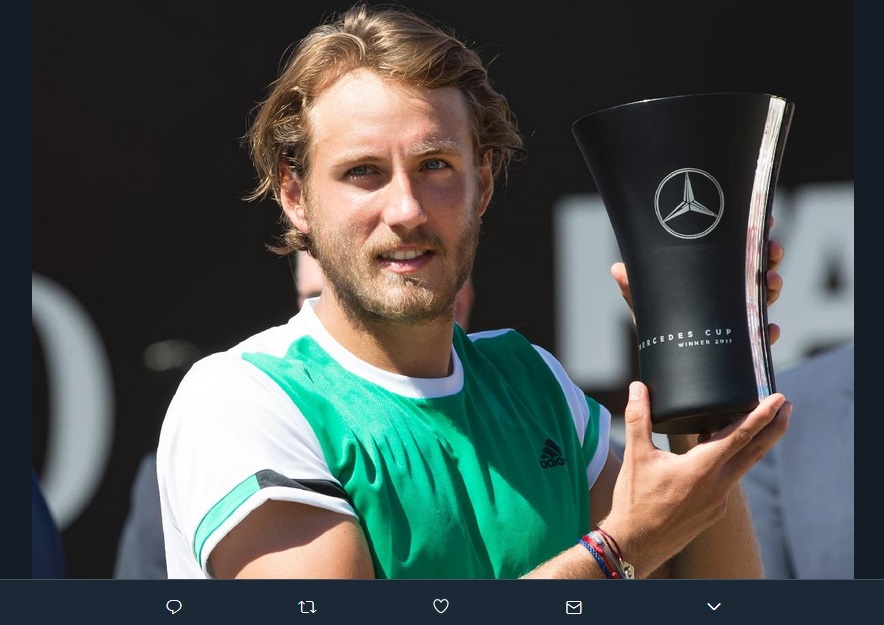 He got the job done, and earned a new car, which only needs to find its spot in the garage.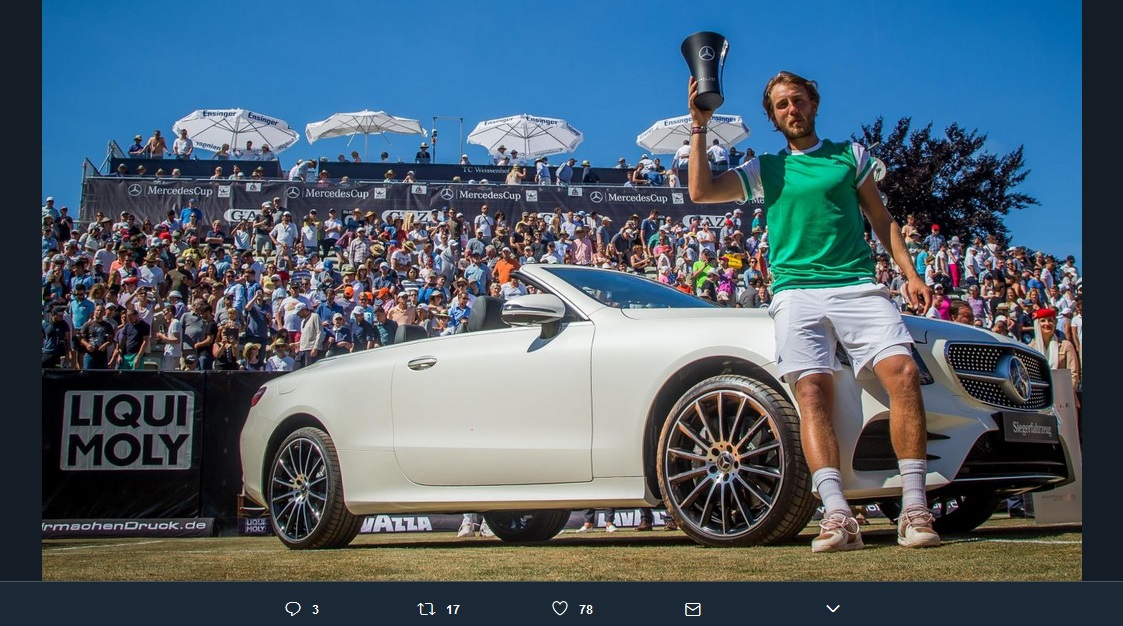 In Germany, the Frenchy had to give his best, and from the first round, against the local Jan-Lennard Struff, as he saved a match point in incredible fashion.
Nice reaction ! And talent, as well.
Some good performances on grass which Pouille, who will be an outsider at Wimbledon, will have to reproduce very soon…
2- Anett Kontaveit (NE).
Baltic States have been making the headlines lately in women's tennis : after the Latvian Ostapenko, its the Estonian Kontaveitt who has won the first title of her career, the Ricoh Open, in the Netherlands.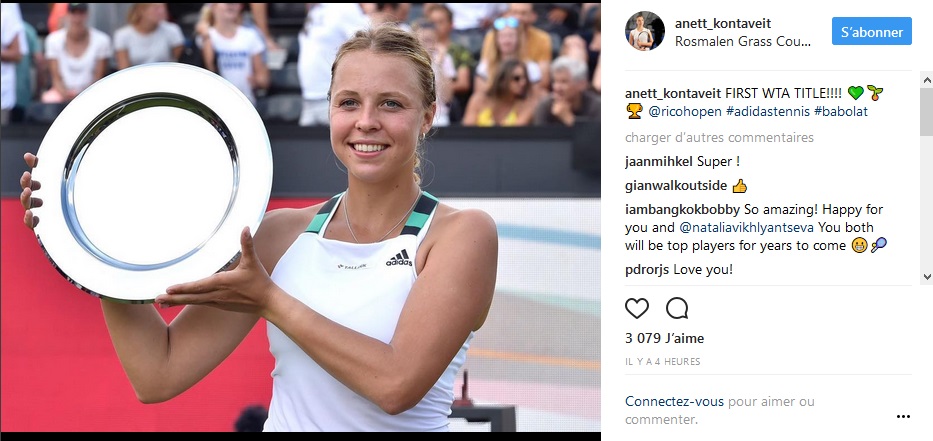 She has been the most talented girl on the courts last week, with some beautiful winning rallies, wether it be during her semi-final against Tsurenko…
…or in the final against Vikhlyantseva.
Outside the courts, Anett Kontaveit looks like a very studious girl…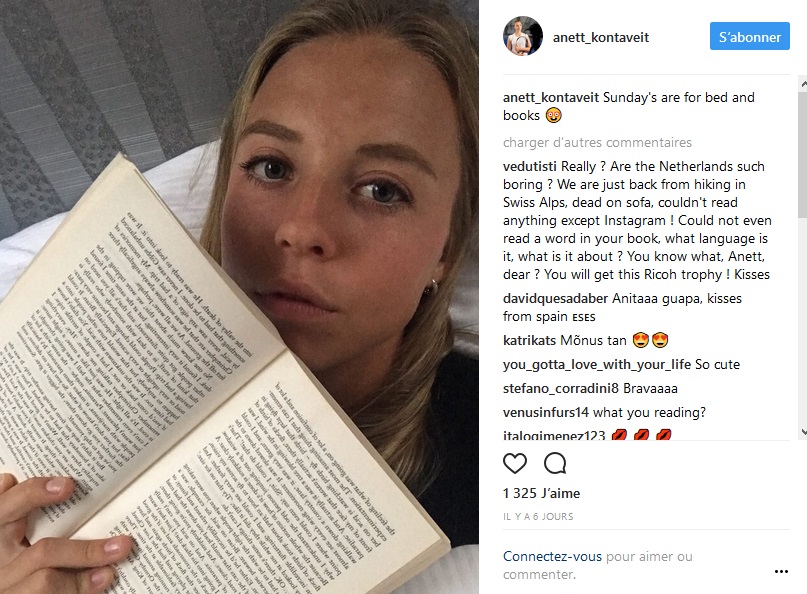 Do you want to know how Estonian sounds like ? Here's a small demonstration with a tweet.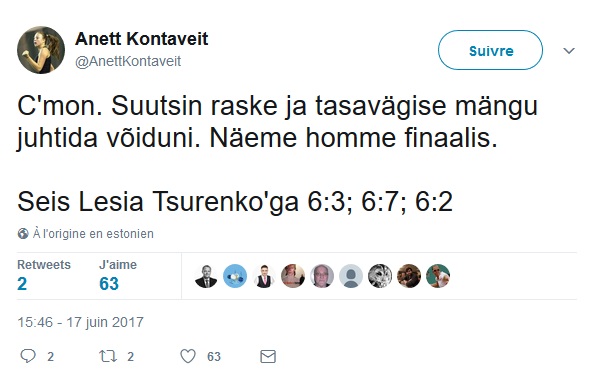 Pretty nice, isn't it ?
3- Jelena Ostapenko (-2).
If Baltic countries have been making the headlines, it's obviously because of Jelena Ostapenko's splendid win at Roland-Garros. The huge surprise of the Parisian tournament was welcomed like a princess when she arrived in Latvia.
A lot of enthusiasm for the return of the prodigal daughter.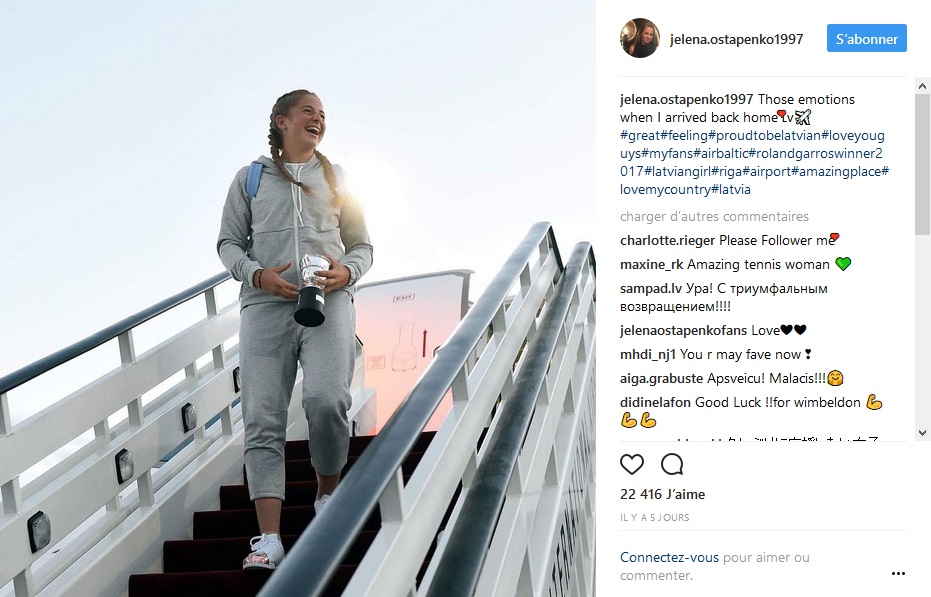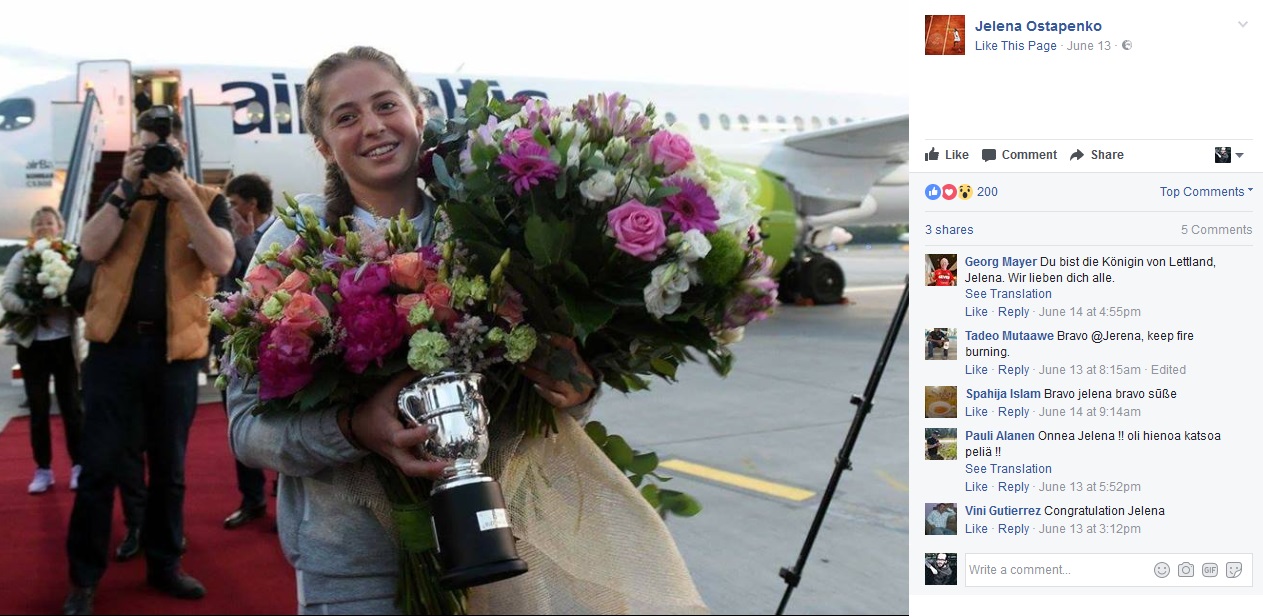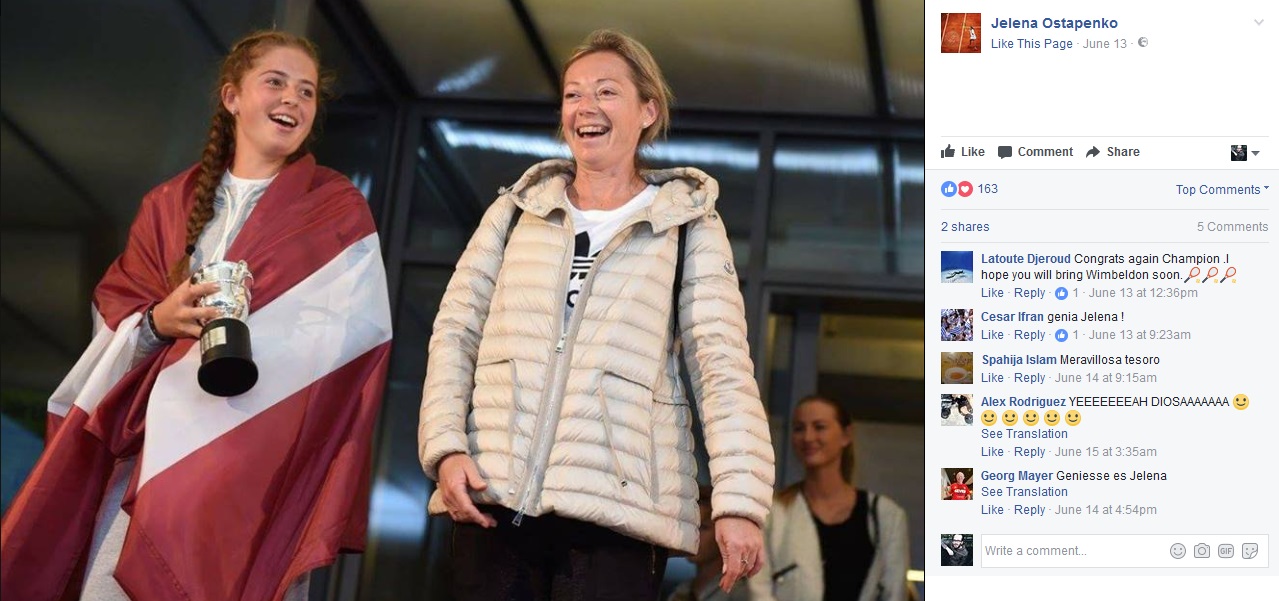 Ostapenko who still has juvenile traits, and who had already shone in Paris when she was a child.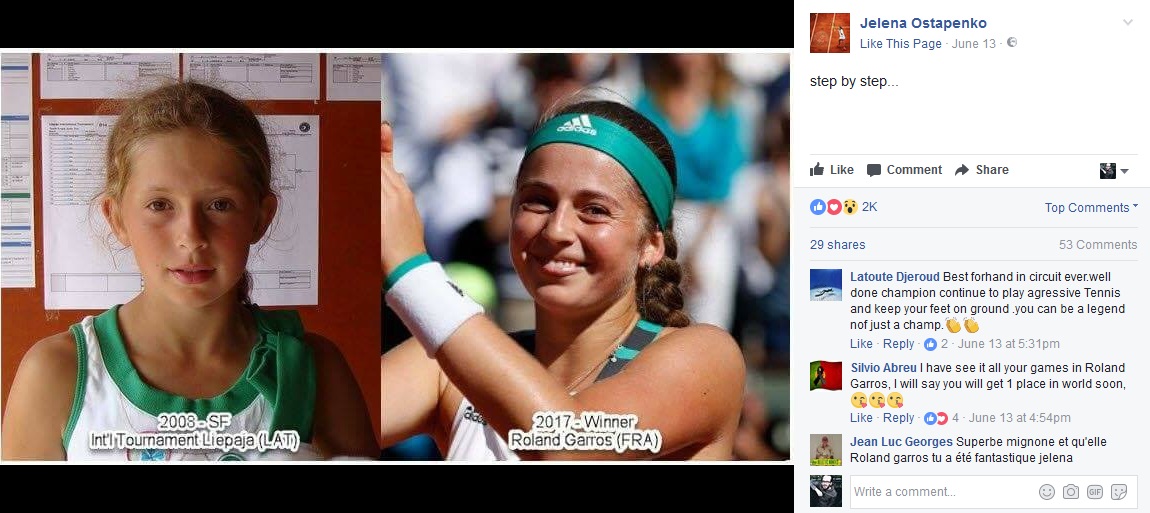 Speaking of Baltic players, anyone has got any news from Ernests Gulbis ?
4- Serena Williams (NE).
But we did get some news from Serena Williams. Being seven months pregnant, the ex-world number 1 is still hitting a few balls, like nothing has changed. The proof here with this footage.
The younger of the Williams sisters shouldn't forget to get some rest… In any case, pregnancy is suiting her very well, and her dear mother doesn't look to unhappy at the idea of soon becoming a grand-mother.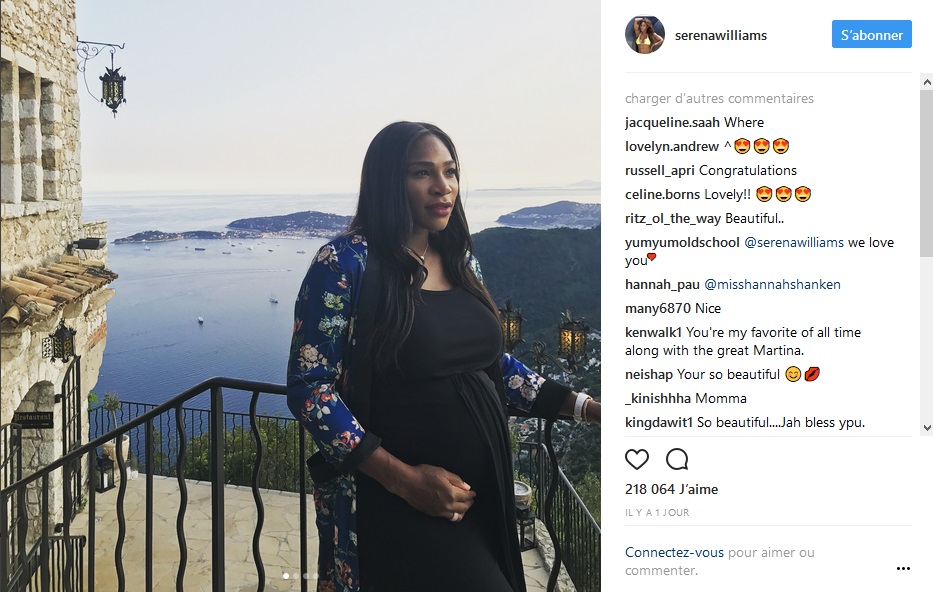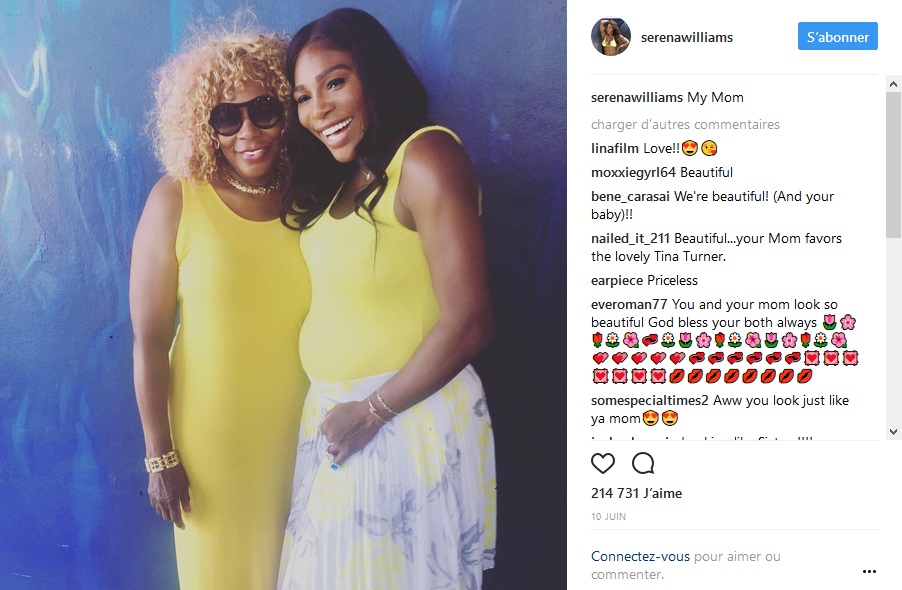 5- Rafael Nadal (-3).
Rafael « Decima » Nadal doesn't really know what to do with his trophies anymore. Soon, he will have to push back the walls of his museum to display them all.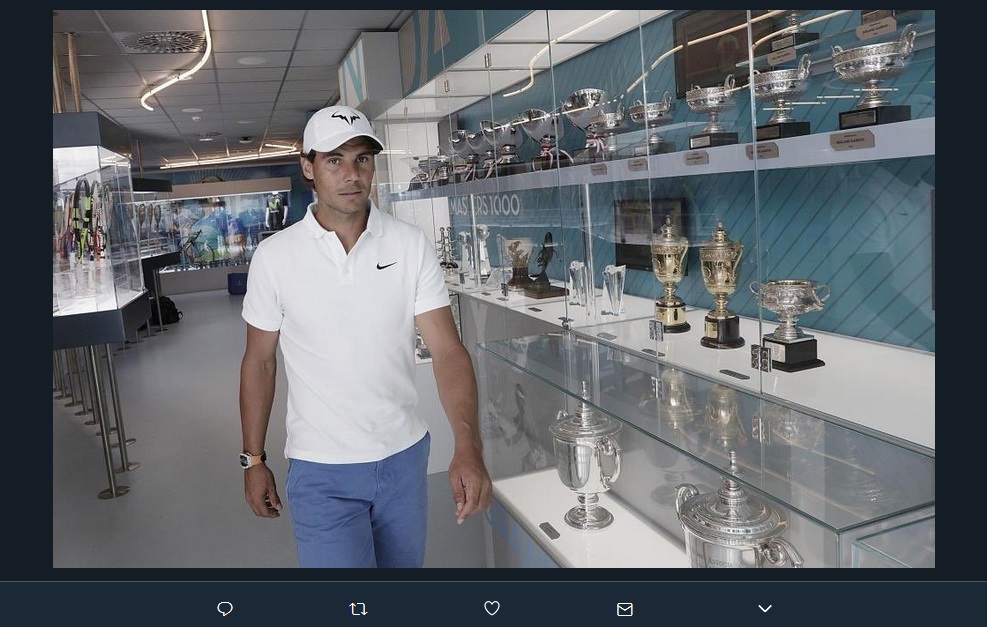 During the days which followed his tenth triumph in Paris, the Spaniard went home, to fill up his trophy cabinet a little more, but also to celebrate the graduates of his own academy, during a very « american » ceremony.
6- Roger Federer (NE).
Federer was making his long-expected come-back. After having decided to skip Roland-Garros and the end of the clay season, the Swiss was very much expected in Stuttgart for his return on grass, as he is focused on winning Wimbledon. At first, he had a big smile on his face.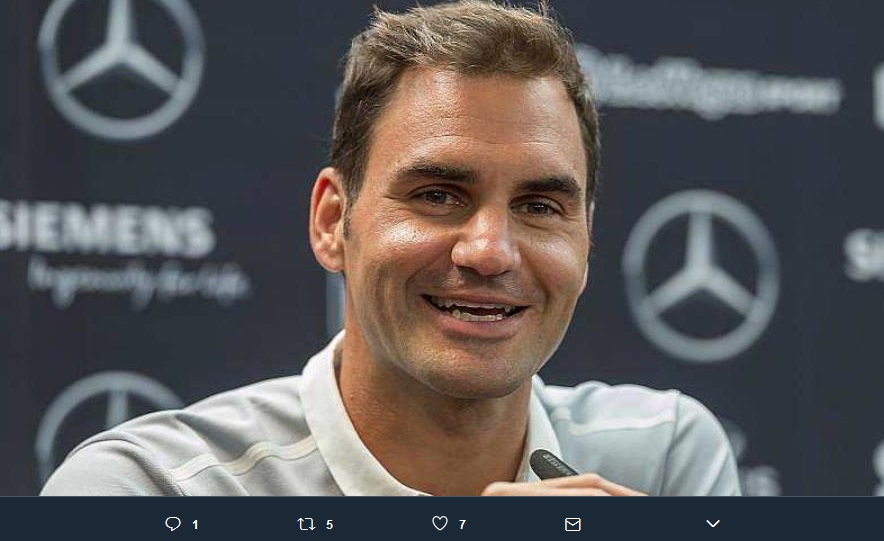 Unfortunately, King Roger lost in the first round against another veteran of the circuit, Tommy Haas. But it didn't take his smile off his face.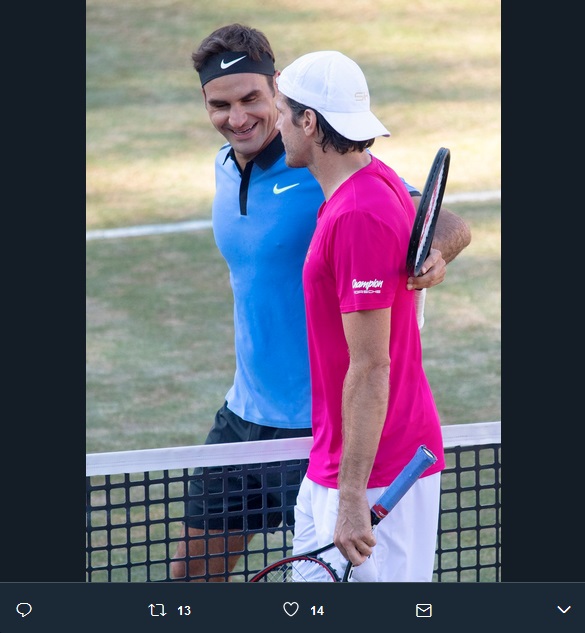 Let's call it serenity.
7- Sergiy Stakhovsky (NE).
The last week of tennis was also marked by spectacular rallies. But even more at the Nottingham Challenger tournament than on the ATP circuit, with a flying Sergiy Stakhovsky.
To fly back, however, the same Stakhovsky seems to have faced a few troubles with the airline he chose…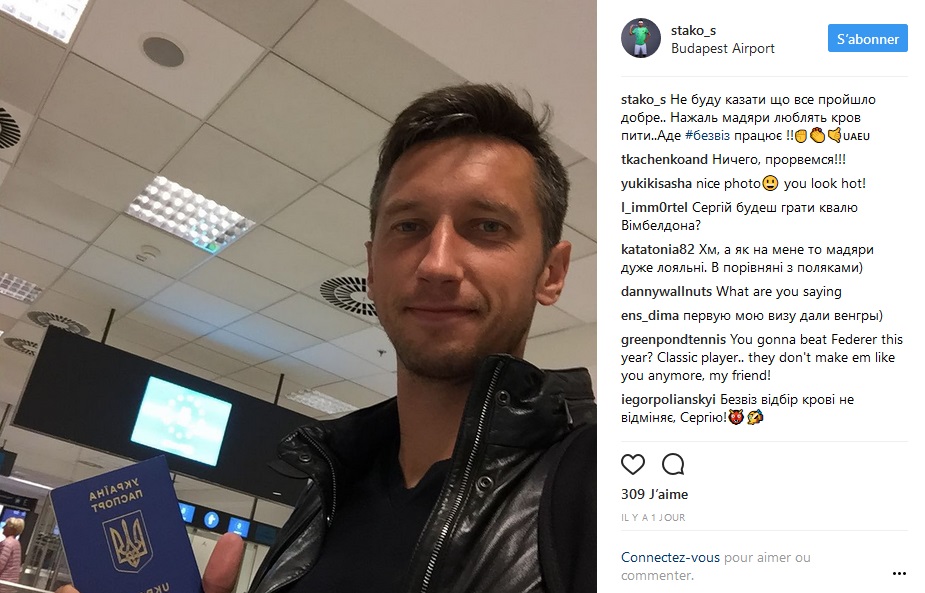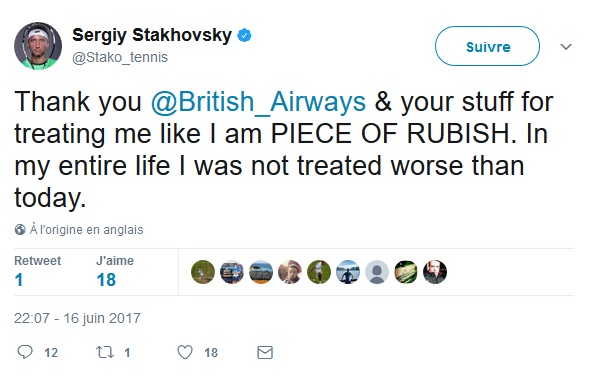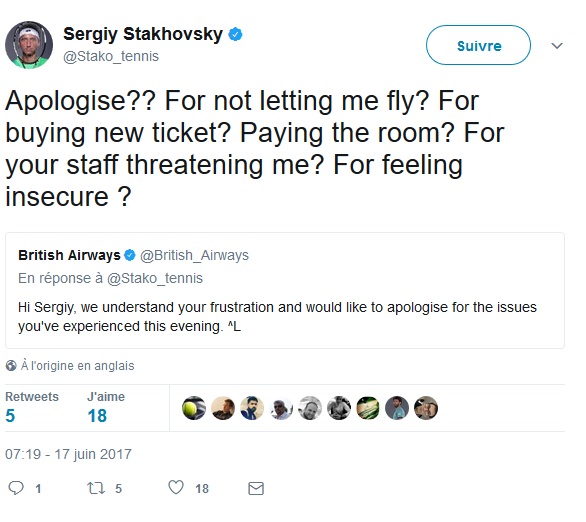 The Ukrainian looked pretty annoyed.
8- John Patrick Smith (NE).
Still at the Nottingham Challenger, we've seen another incredible shot produced by John Patrick Smith.
However, neither Stakhovsky nor Smith ended up winning the English tournament. In the end, Dudi Sela lifted the trophy in Nottingham.
9- Paolo Maldini (NE).
There have been a lot of news lately on the Challenger circuit, with this improbable news which appeared a few days ago : the Milan Challenger, which starts on June 26, has pulled off a great publicity stunt by inviting Paolo Maldini to play the doubles alongside his partner Stefano Landonio, with who he has won a minor tournament in Milan this year.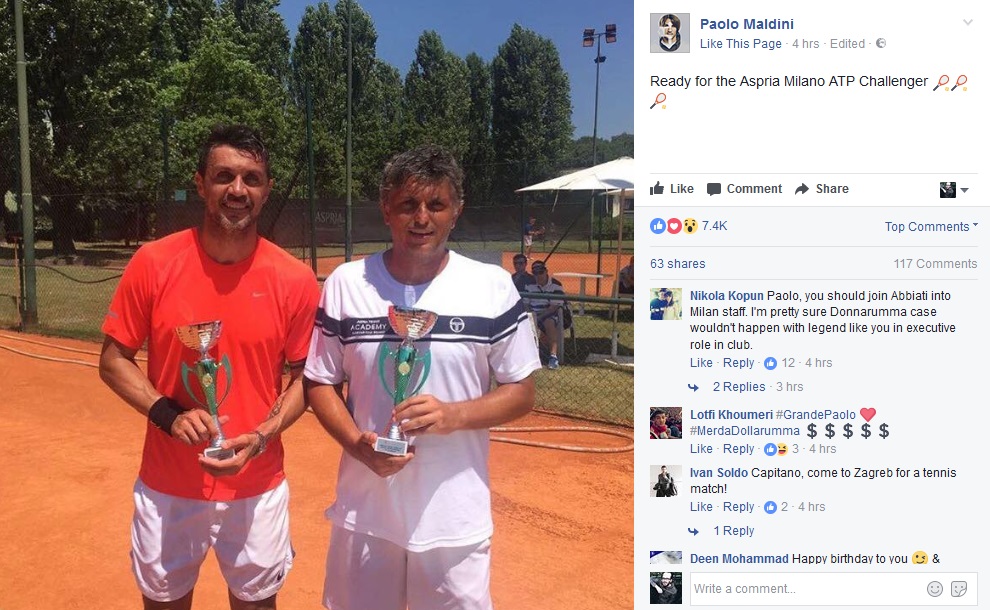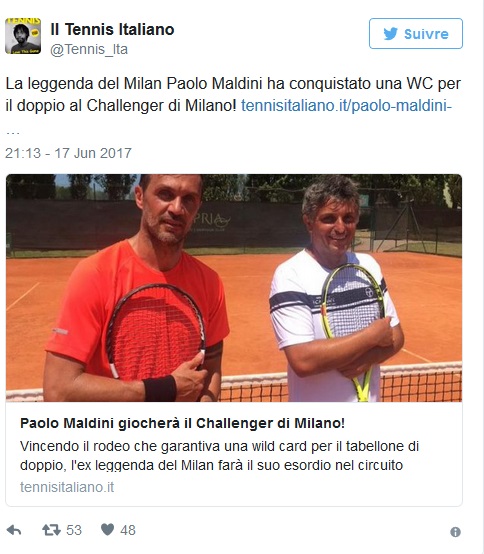 A pretty unusual career change for AC Milan's ex-legend.
10- Johanna Konta (NE).
At the women's tournament in Nottingham, all eyes were on the local Johanna Konta, who took the opportunity to claim her 300th victory on the WTA circuit.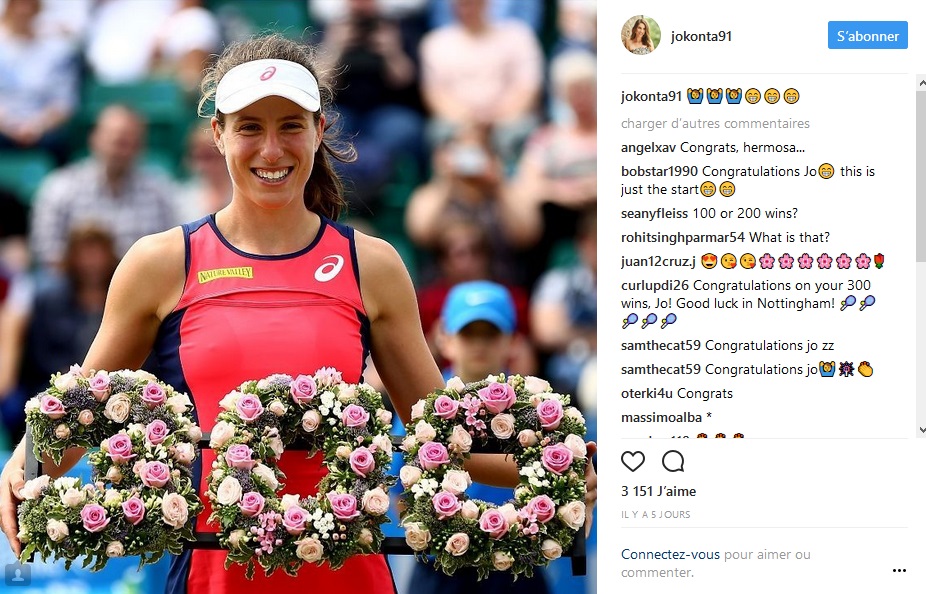 Despite being the number one seed, Konta ended up losing in the final.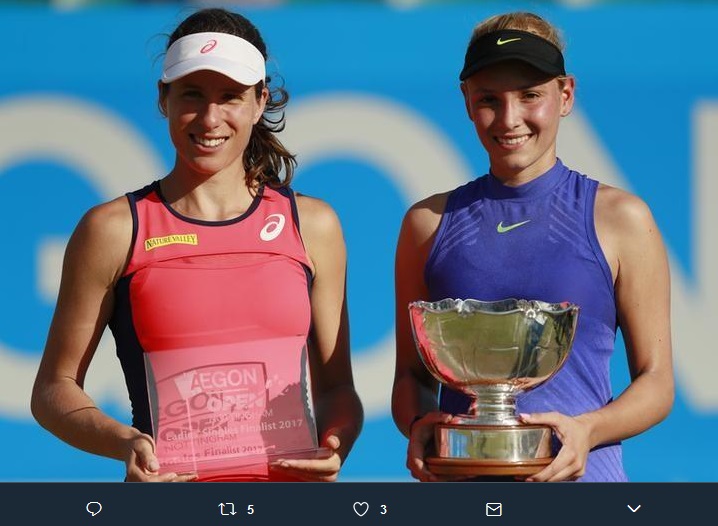 11- Donna Vekic (NE).
The Nottingham tournament was won by Donna Vekic.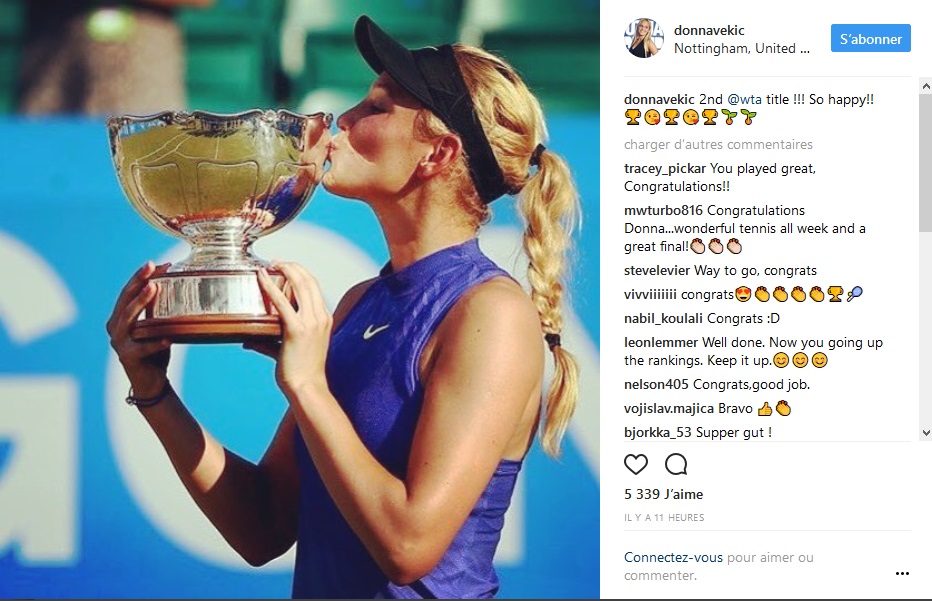 A shining Vekic who logically seemed to be relieved : she won her second title on the circuit, more than three years after the first ! It was in Kuala Lumpur, in April 2014.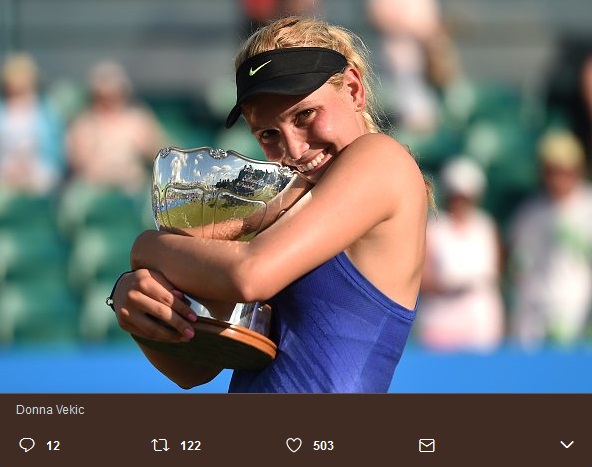 12- Maria Sharapova (NE).
Maria Sharapova's come back isn't going quite as expected so far. So to change her mind, the Russian decided to spend her weekend watching sports, and went to France, to see the latest edition of the 24 hours of Le Mans. And it looks like she had a good time.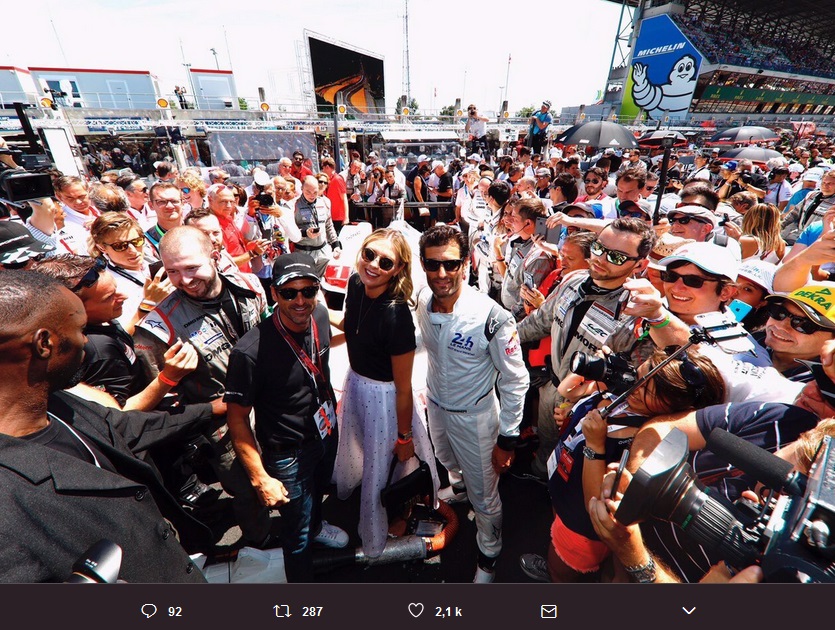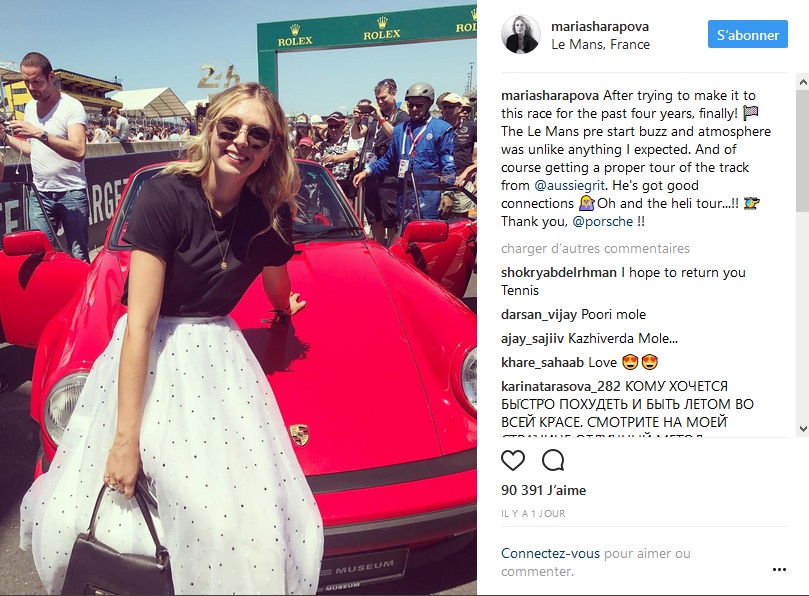 She must be happy as a Porsche ended up winning the race.
13- Richel Hogenkamp (NE).
After having been defeated prematurely (and logically) by Ana Konjuh at the Ricoh Open, Richel Hogenkamp had the very bad surprise of receiving a very aggressive and menacing message on her social networks. It came from a punter which was disappointed with her result.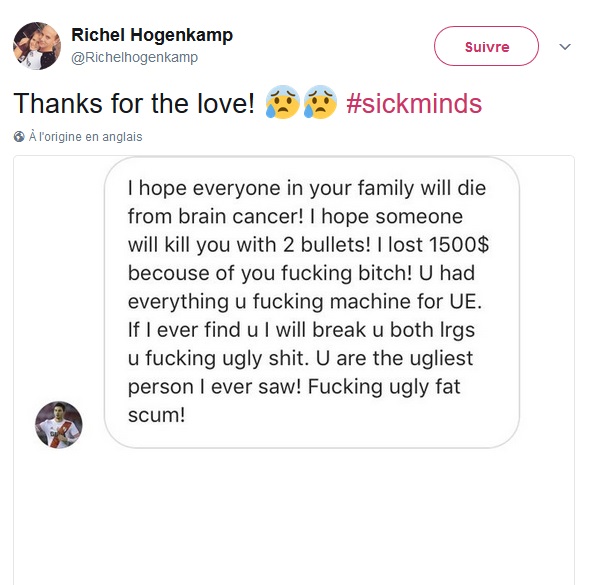 Some despicable words which the player decided to make public. A process which, let's hope, will make this kind of punter think before they act.
14- Gilles Müller (NE).
On the current circuit, Gilles Müller is probably one of the most discreet players off the court. But at 34, the Luxembourgish is having the best season of his career, as he has won a second title this year, after having won only one before that ! After Sydney in January, he's won the final at Rosmalen, in the Netherlands, against Ivo Karlovic.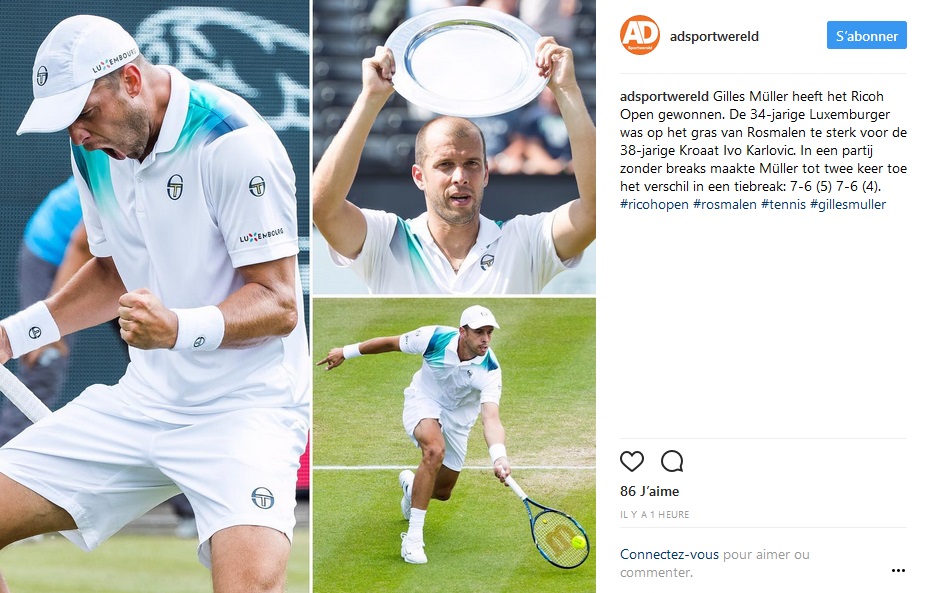 Good job, Gilou !
15- Fabio Fognini (NE).
A sweet moment to finish with, with Fognini's debuts as a father. He suits the role perfectly.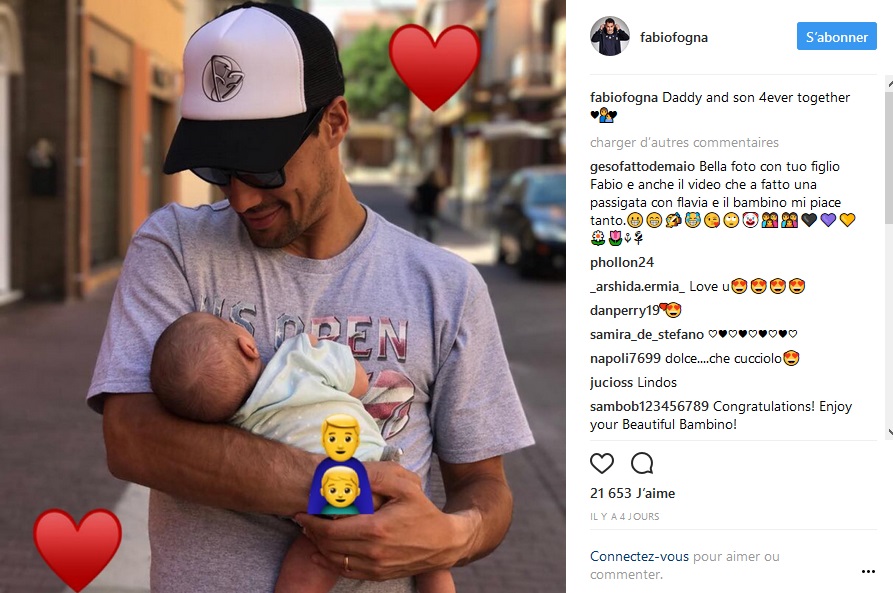 Fognini and Pennetta, happy parents.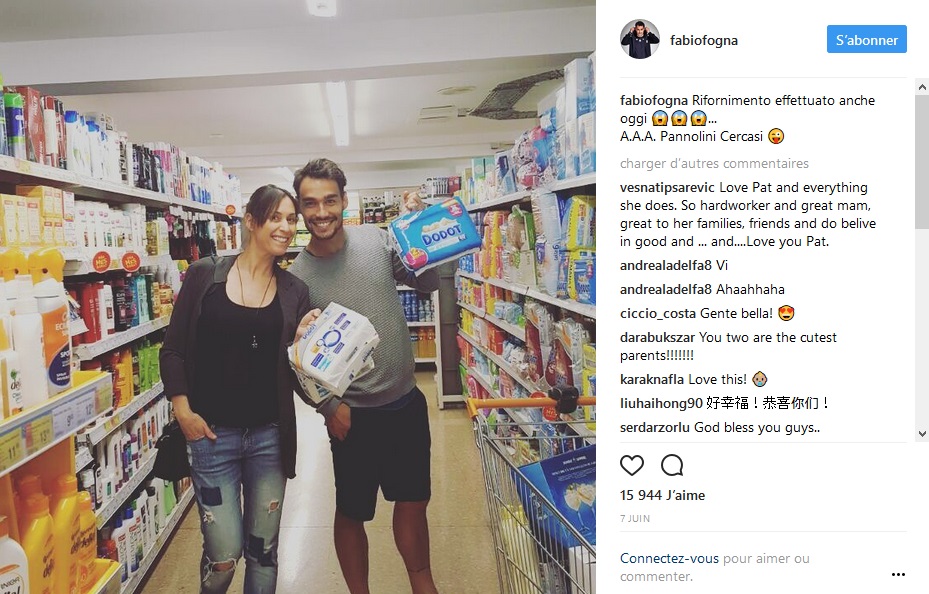 Outs :
Wawrinka, Bacsinszky, Djokovic, Goffin, Muguruza, Mladenovic, Halep, Pliskova, Murray, Thiem, Khachanov, Kokkinakis
By Régis Delanöe