A certain Agassi as his coach, a great connexion with the ballboys, an intact popularity with the fans, and a high tennis level : what if the real Novak Djokovic was back ?
A certain Agassi as his coach, a great connexion with the ballboys, an intact popularity with the fans, and a high tennis level : what if the real Novak Djokovic was back ? At the start of this Parisian fortnight, the Serb takes the first spot of our ranking, in front of our personal favorite Bethanie Mattek-Sands and the most promising French player, Kristina Mladenovic.
1- Novak Djokovic (+1).
Thanks to his new sponsor, Novak Djokovic is looking sharp at the start of this Parisian fortnight.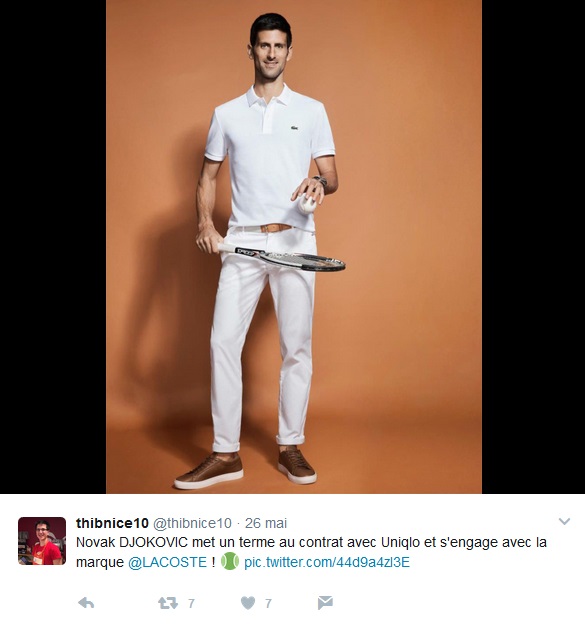 Roland-Garros where he remains the title-holder. Along with Garbine Muguruza, the winner of the 2016 women's tournament, he even supported Paris' bid to organize the 2024 Olympics.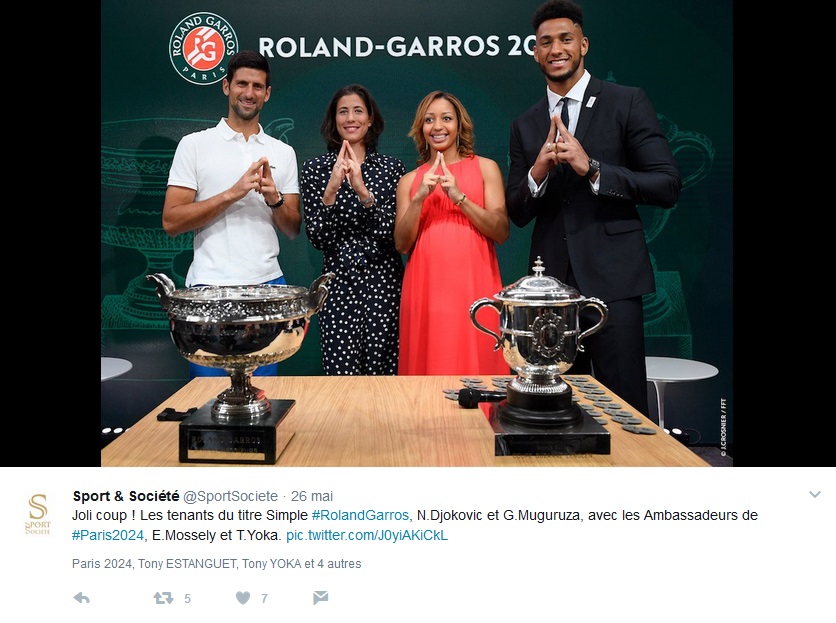 A Djoko who remains as popular as ever in the alleys of the Porte d'Auteuil.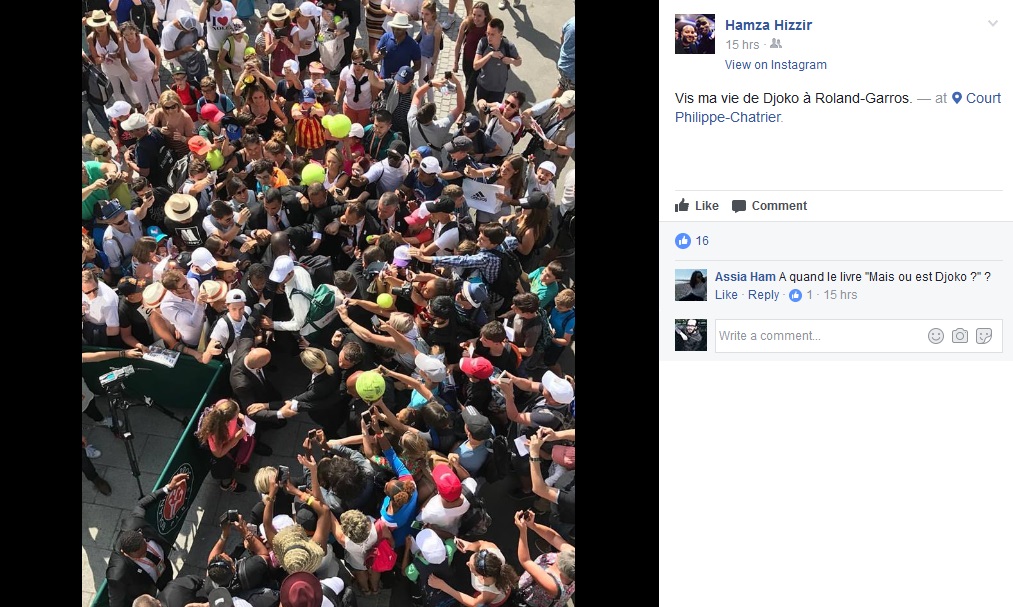 The Serb seems to have found his enthusiasm again, and a level of tennis which is in accordance with the expectations. In short, he's back hitting some outstanding shots.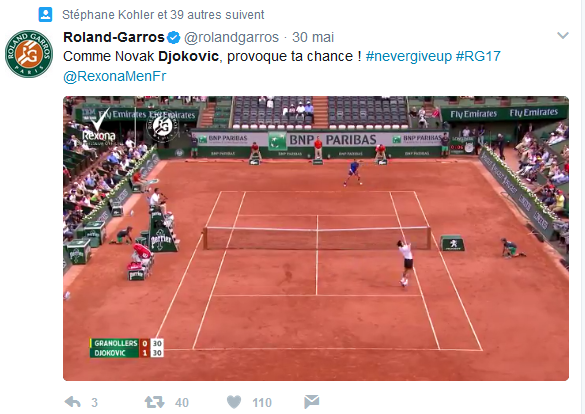 He also pleased the ballboys, just like last year, when he was unbeatable.
Agassi's contribution seems to pay off already.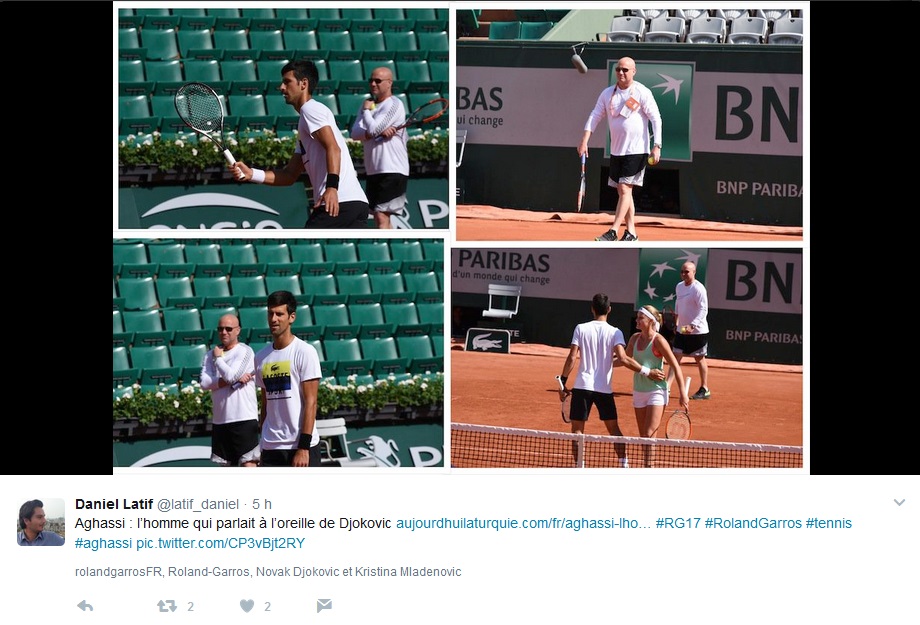 An Agassi who's got a great profile picture on Twitter. We couldn't resist.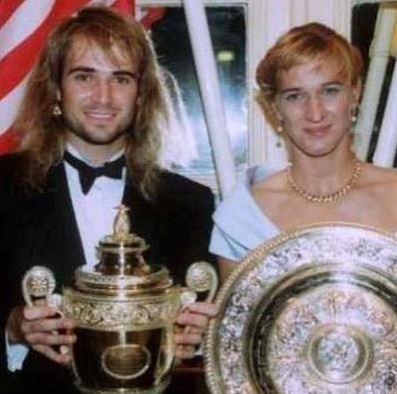 Priceless !
2- Bethanie Mattek-Sands (NE).
We'll admit it, we truly love Bethanie Mattek-Sands, the cheeky American with the crazy style.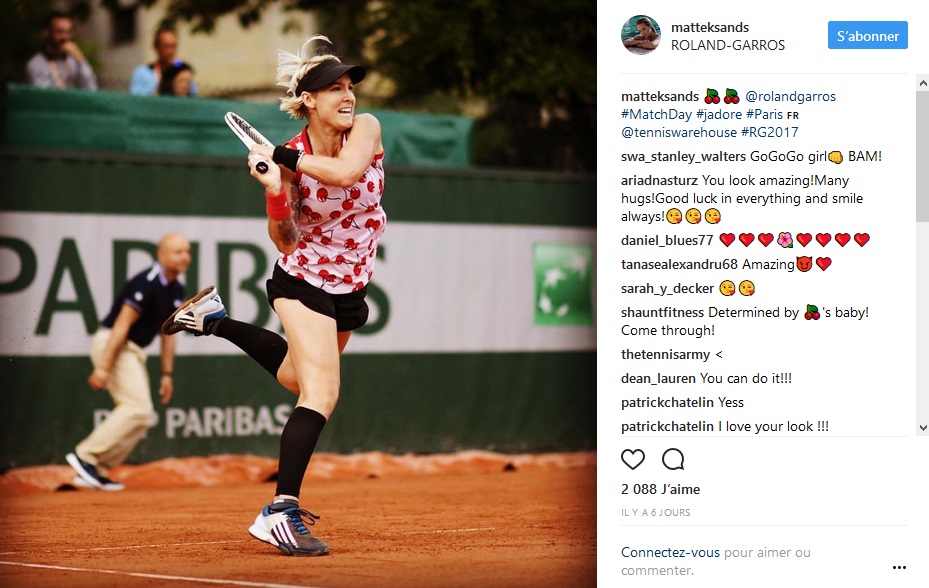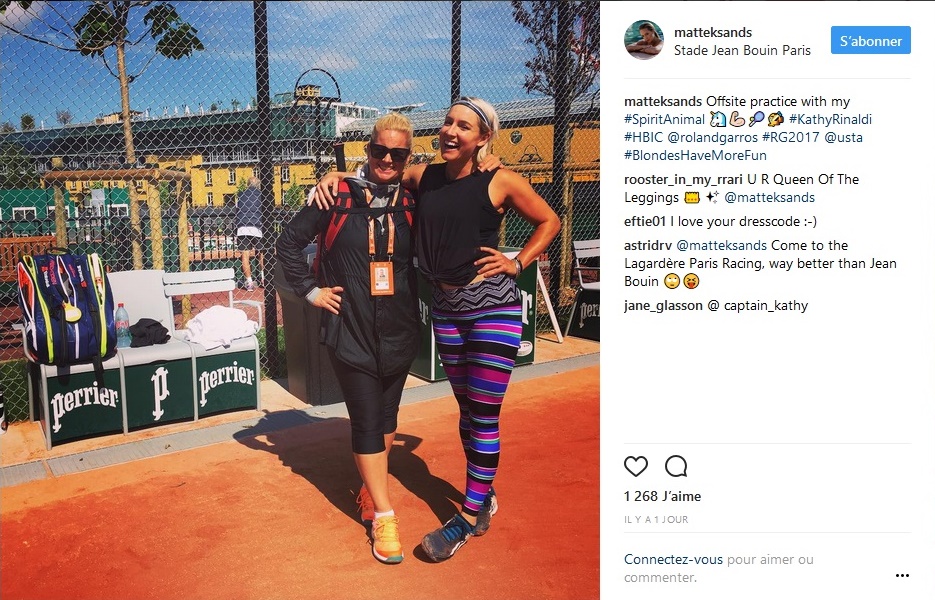 And careful, it's not just for her style. The American has shown a really good level on clay.
Insérer photo 10 Mattek
Bethanie is the cool friend of the circuit, whether it be with her doubles partner Lucie Safarova or her buddy Grigor Dimitrov.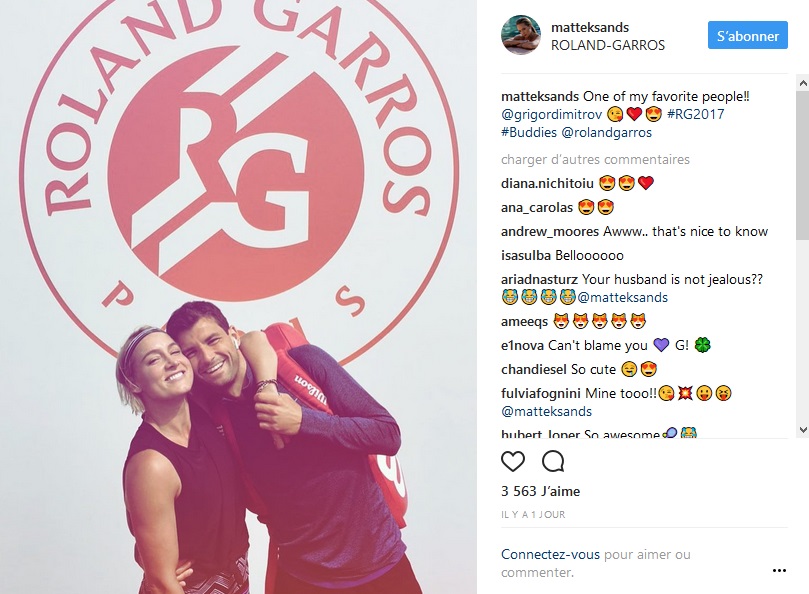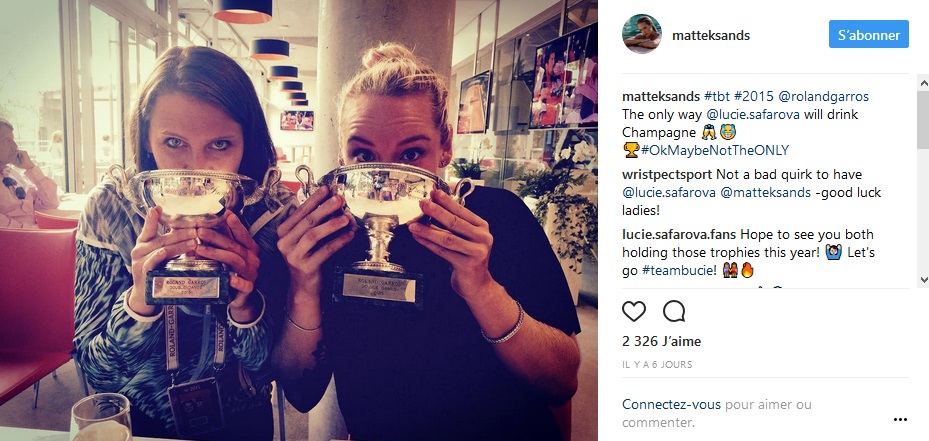 The relaxed tennis we love.
3- Kristina Mladenovic (NE).
Disappointing defeats, early knockouts and shameful controversies : French tennis hasn't been looking very good so far, at home. Thankfully, there are still a few sun rays and Kristina Mladenovic is doing all she can to restore its image.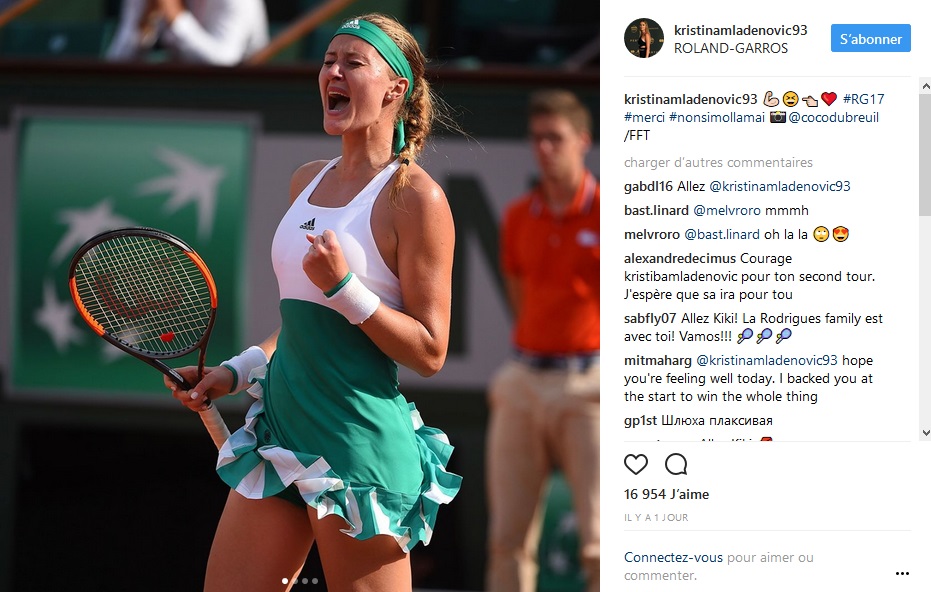 Troubled by back pain and looking a little nervous, she started by challenging one of the umpire's decision - which led to a pretty unusual scene -, but « Kiki » has found her confidence back and looked more relaxed in the second round. A good omen.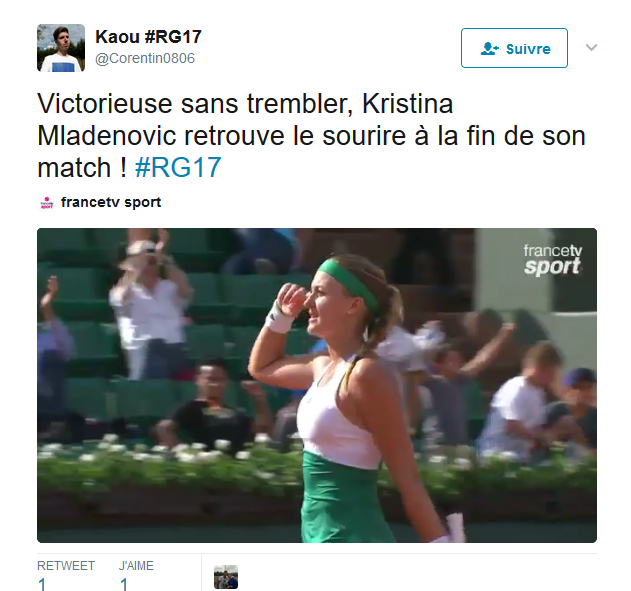 She's now clearly the leader of French women's tennis.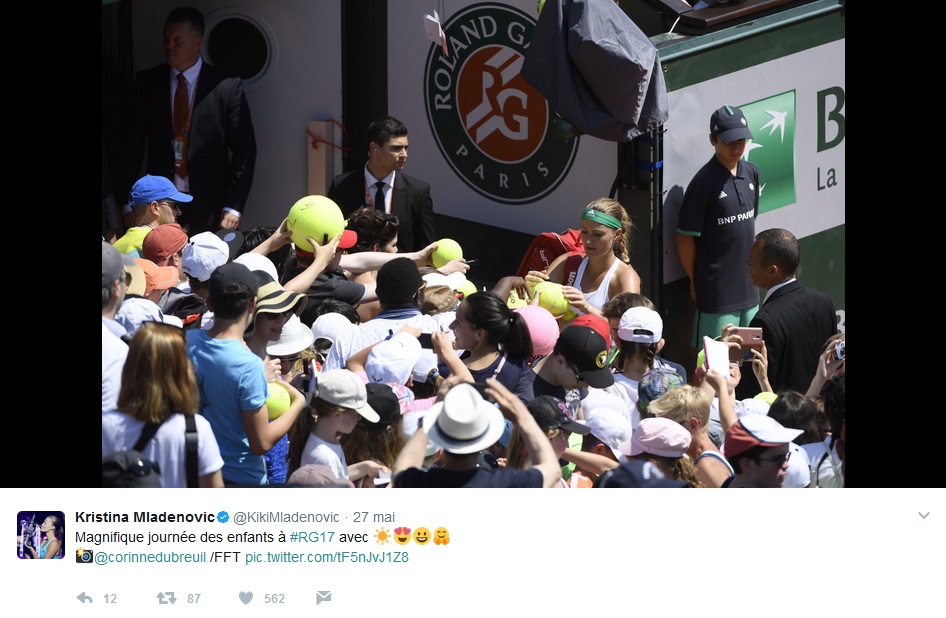 Which enables her to train with top-class sparring partners !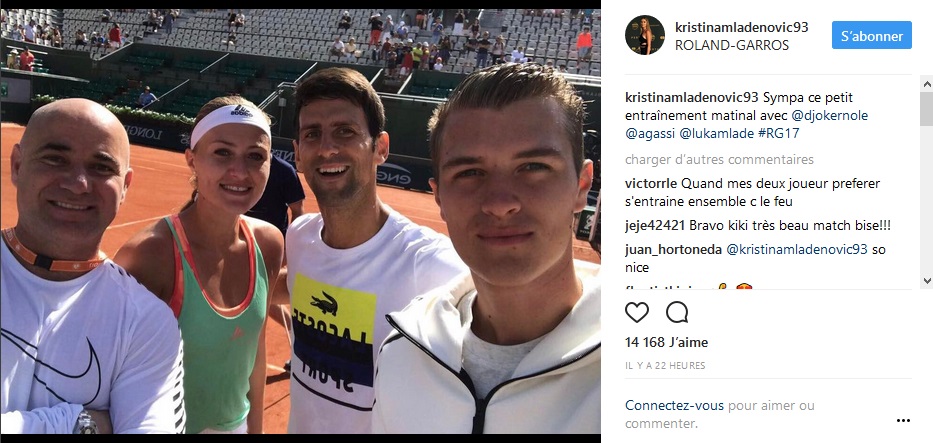 4- Gaël Monfils (NE).
In the French ranks, Monfils looks like he's got the best chance of going far in this tournament, having already qualified for the third round. In any case, he remains the most spectacular player of the tournament, with these crazy points won during his first-round match against another showman, Dustin Brown.
How beautiful !
5- Jo-Wilfried Tsonga (+2).
Much less beautiful however, was Tsonga's tournament, which ended very prematurely, in the first round, against an unknown Argentine. And despite a few nice shots…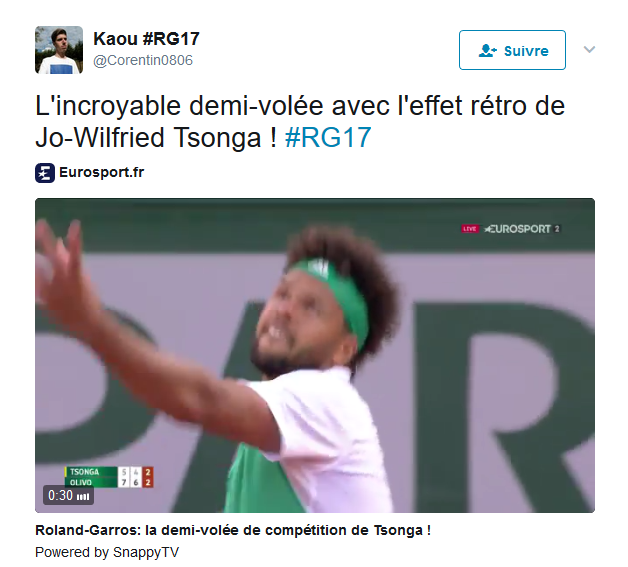 Of course, in retrospect, this picture posted on the social networks a few hours before his defeat is a little comical…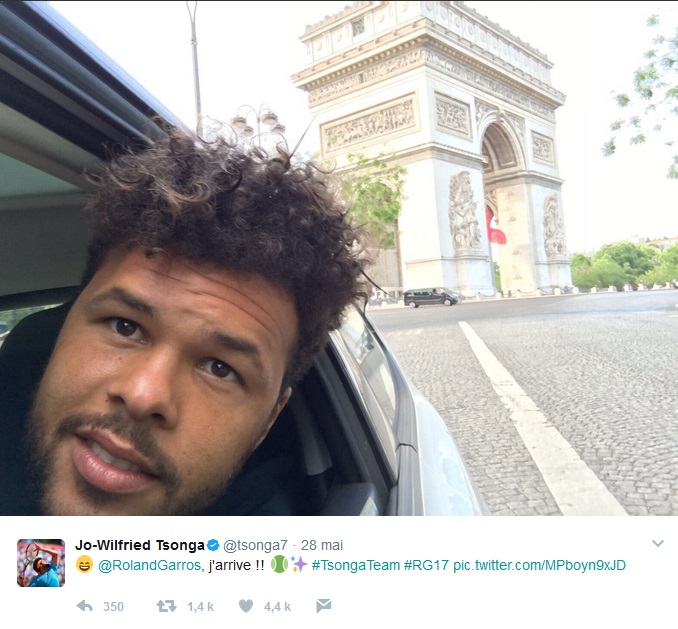 It has obviously been twisted a lot since.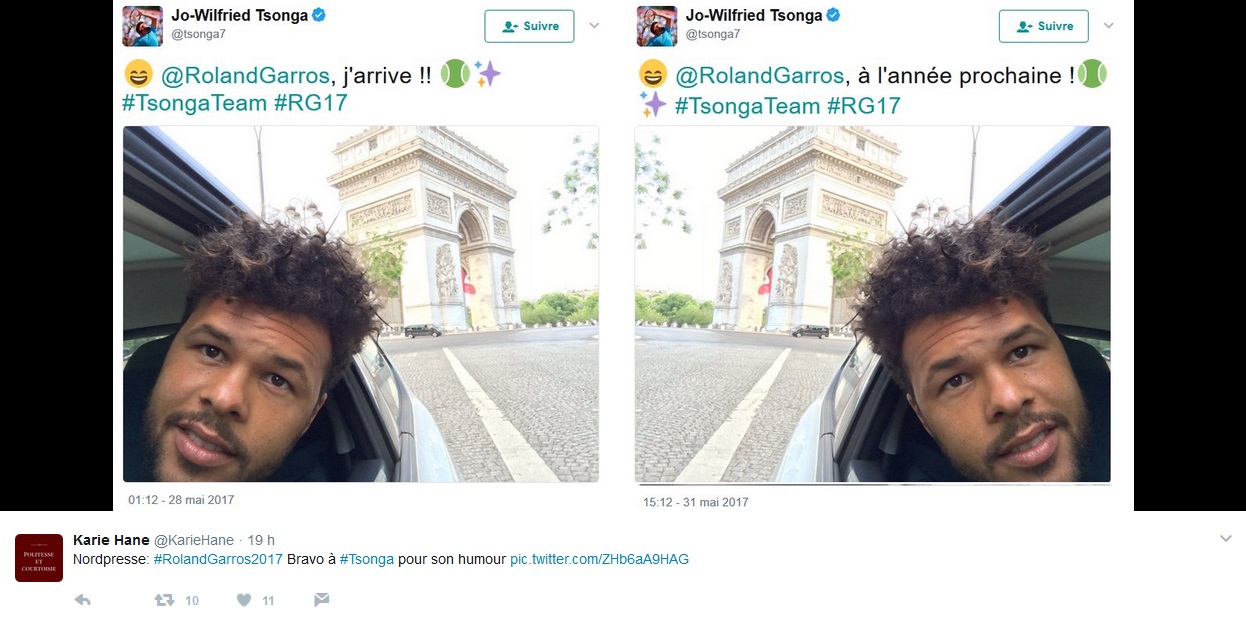 That's how a meme is born.
6- Nikoloz Basilashvili (NE).
Of the two training partners, Basilashvili ended up going the furthest in the Parisian tournament.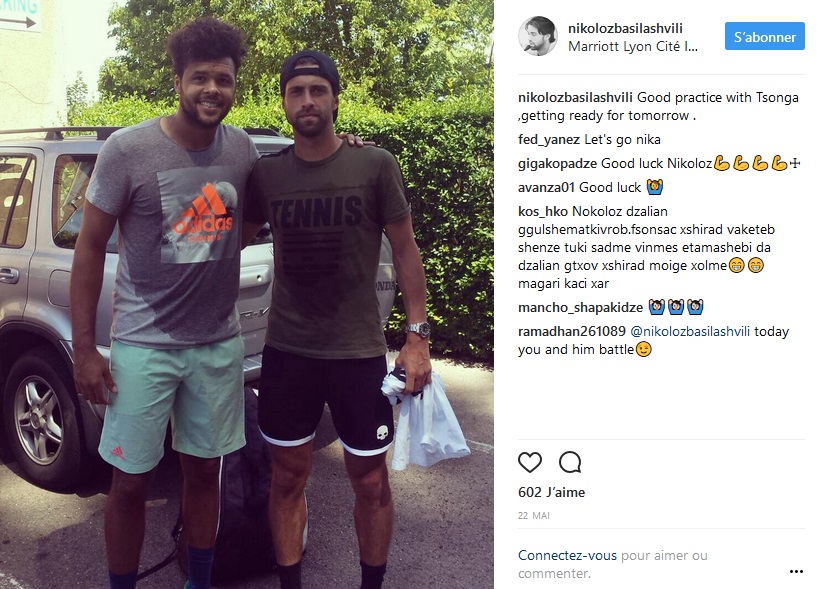 The Georgian is incredibly powerful.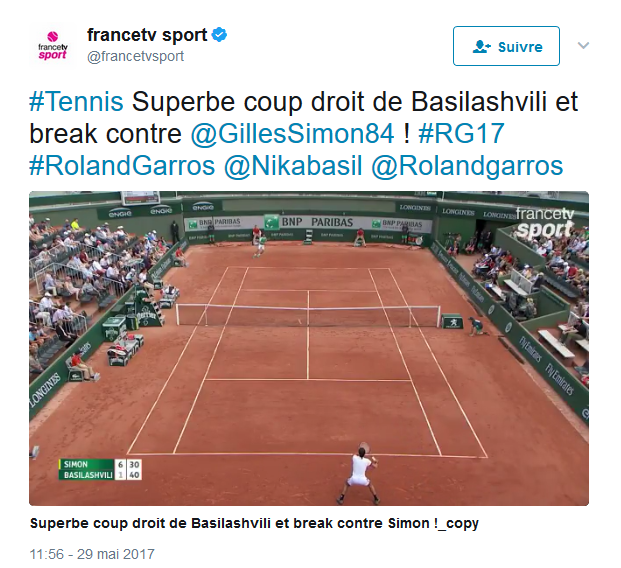 And he looks a little like Jack Sparrow, which never goes unnoticed !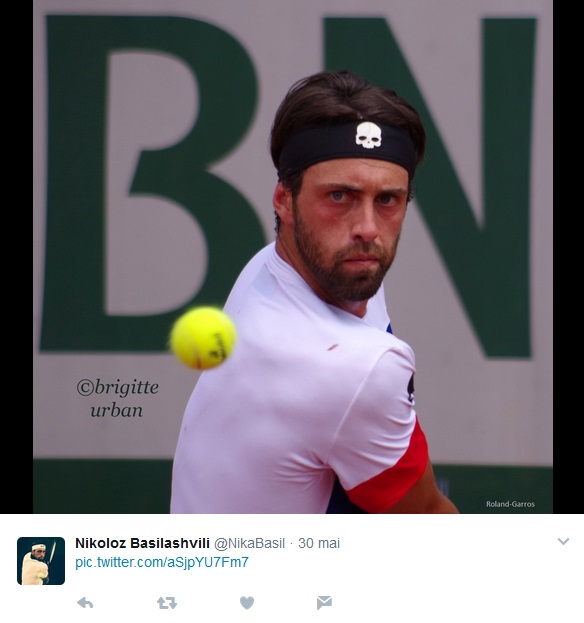 7- Rafael Nadal (+1).
Since the first time he set foot on the Parisian clay, we've seen Rafael Nadal wear all sorts of colorful outfits. This year, this shade of blue suits him well, and he'll be looking to win his tenth title at Roland-Garros wearing it.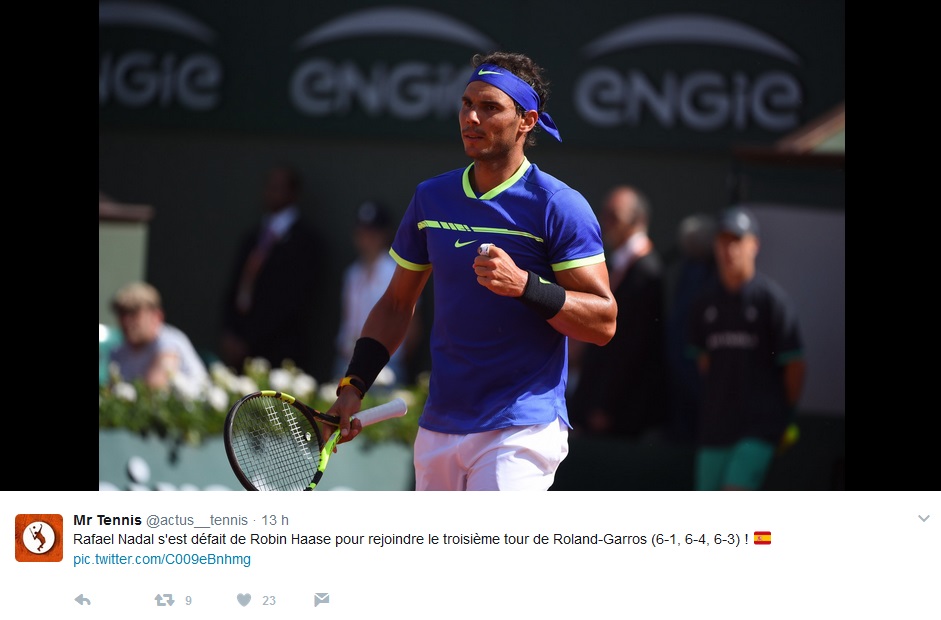 With the support of Kevin Trapp, PSG's goalkeeper.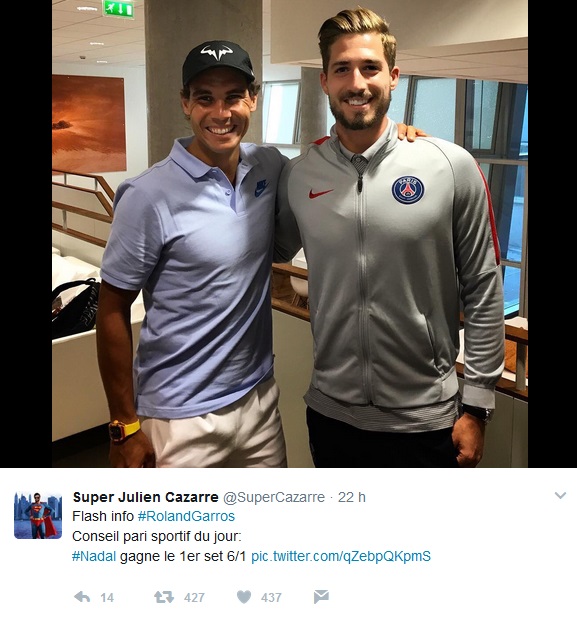 In this start of the tournament, he's been impressive, not wasting any time, and having fun with his victims.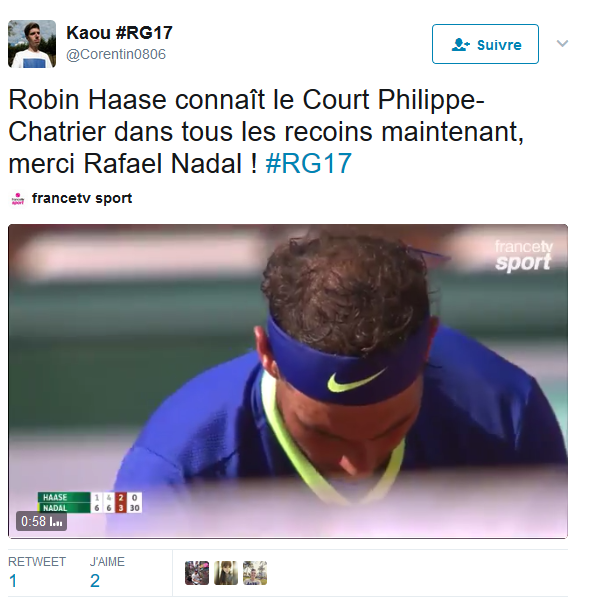 8- Andy Murray (NE).
For Murray however, the start has been a little more complicated, even if he's shown that he's not the world number 1 for nothing.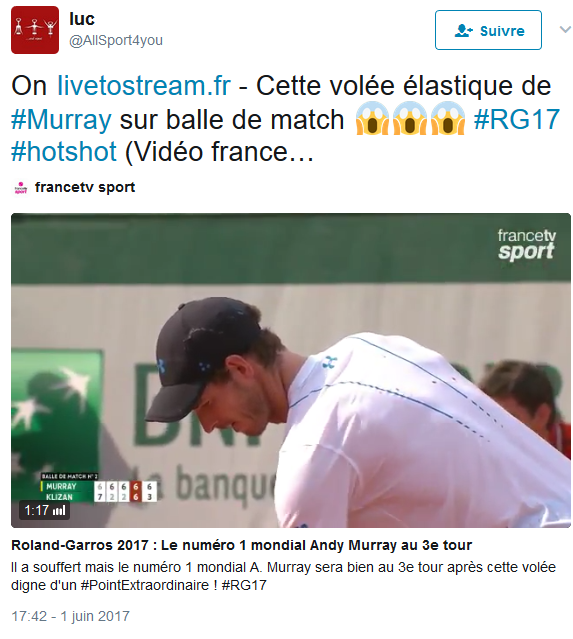 Until now, we've mainly seen him on the roofs of Paris, for a spectacular photoshoot organized by one of his sponsor with the judoka Teddy Rinner.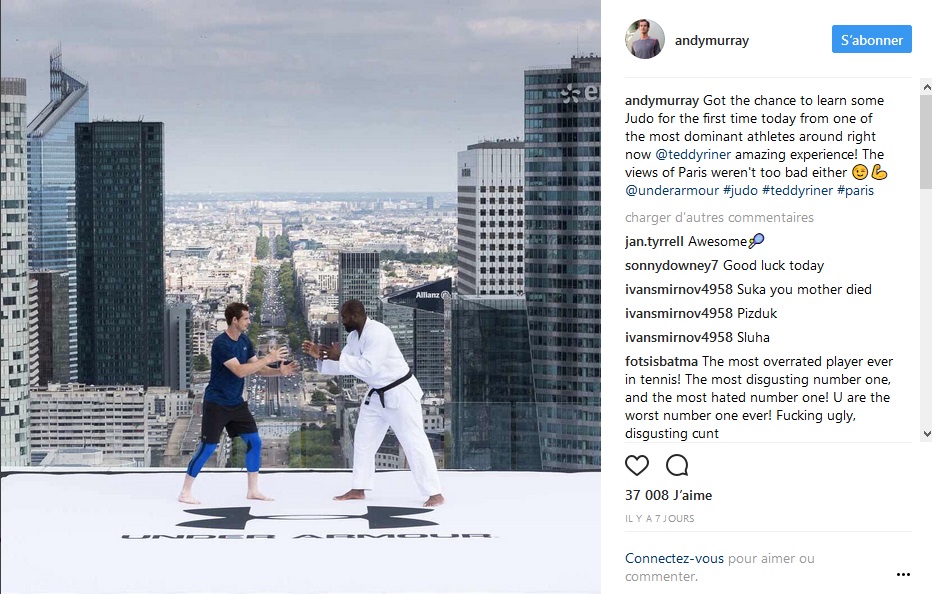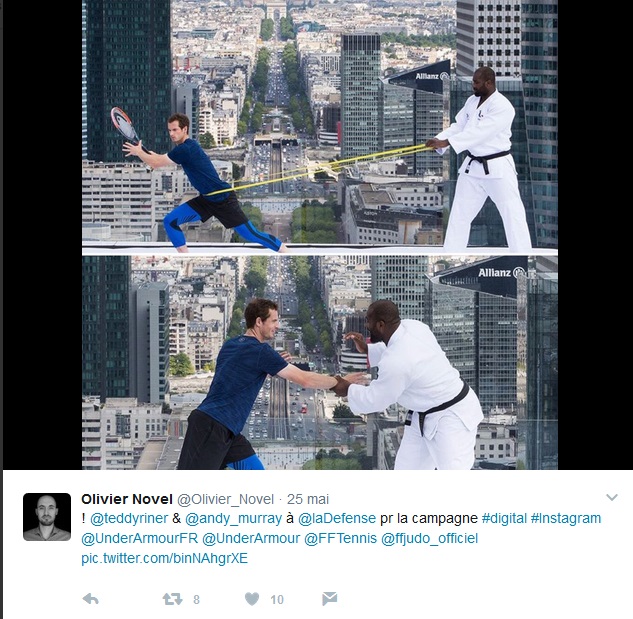 9- Marcel Granollers (NE).
The most baffling shot of the start of the fortnight was Marcel Granollers' who managed to win a point with a ball going around the net. Rare.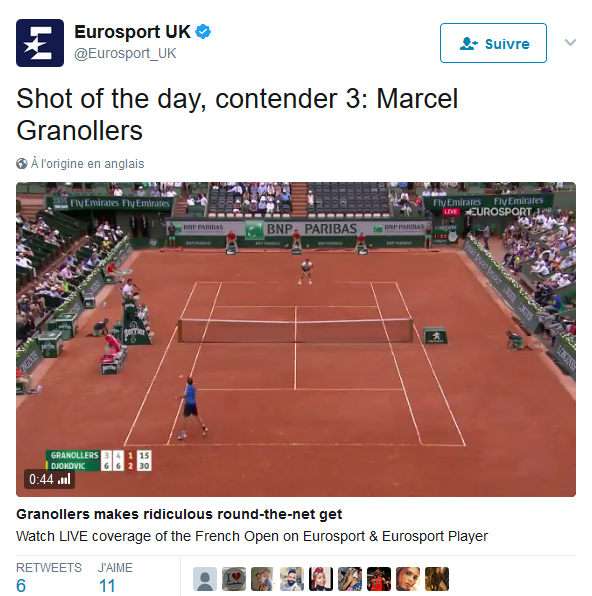 However, it didn't stop Djokovic from winning the match.
10- Borna Coric (NE).
The Parisian journey had started pretty well for Coric.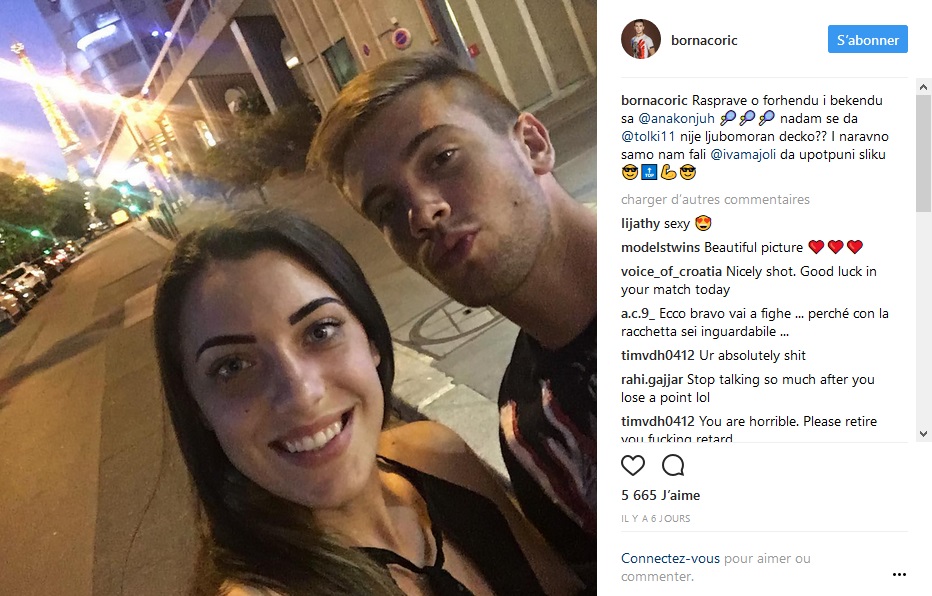 That was until the Croatian was confronted to the American wall, Steve Johnson, in the second round of the tournament. And then came the drama…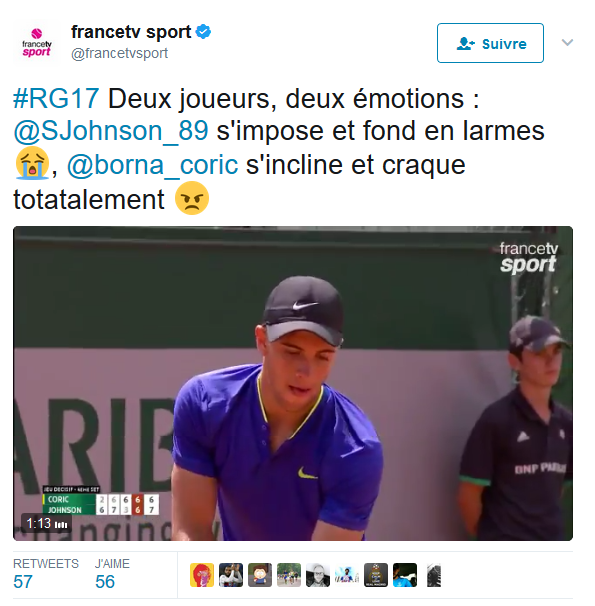 A pretty crazy meltdown…
11- Garbine Muguruza (NE).
There's also been some pretty unusual scenes in Garbine Muguruza's matches, with notably this umpire falling from his chair.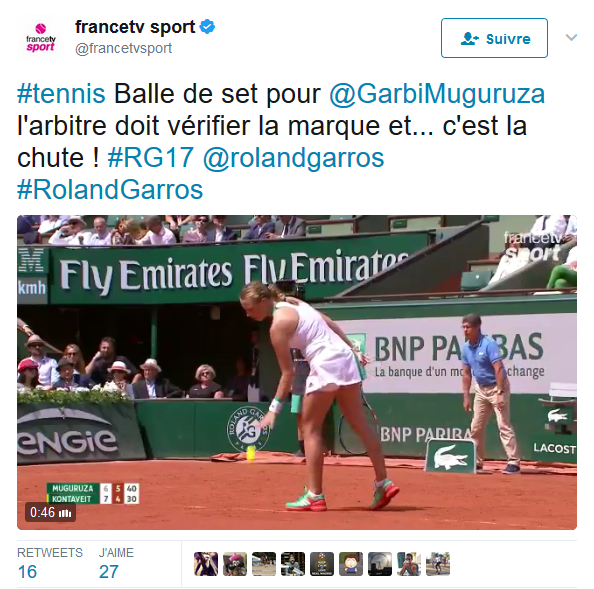 But of course, there was some beautiful tennis as well.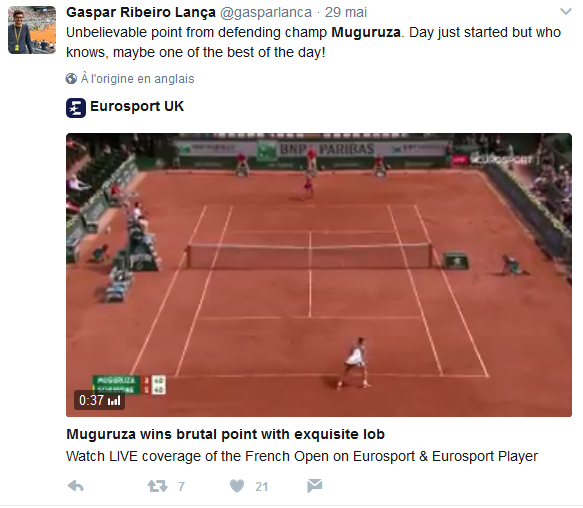 Let's not forget that the Spaniard is the title-holder in Paris.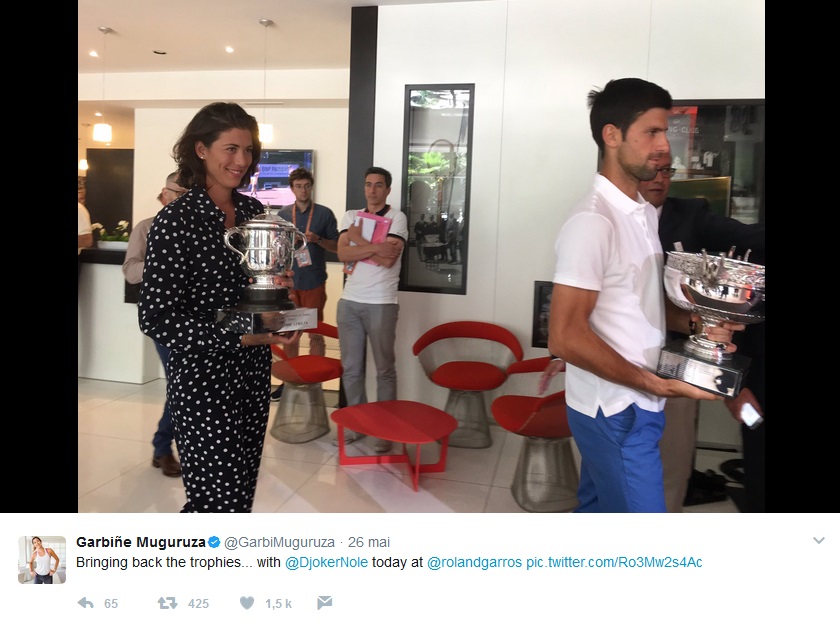 And that she's a clay specialist.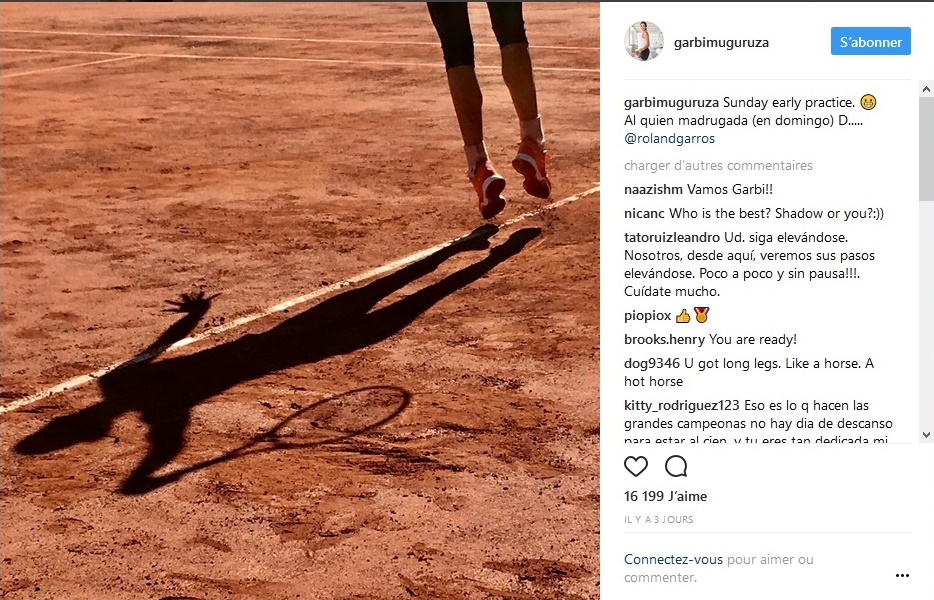 It's nice to see her perform again after twelve globally disappointing last months.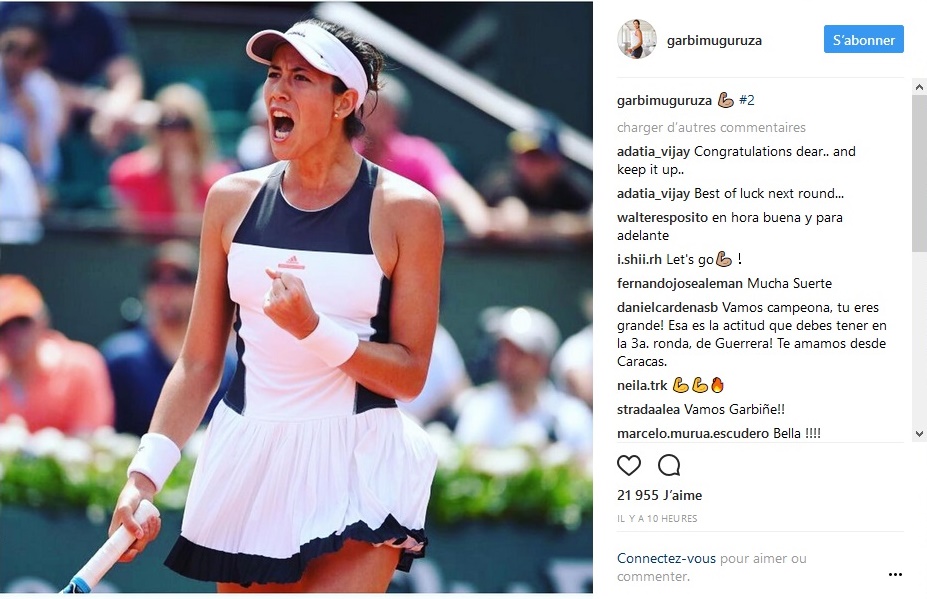 12- Petra Kvitova (NE).
A comeback which was even more pleasant to see was Petra Kvitova's, who has been off the courts for some long months after a burglary at her house went wrong.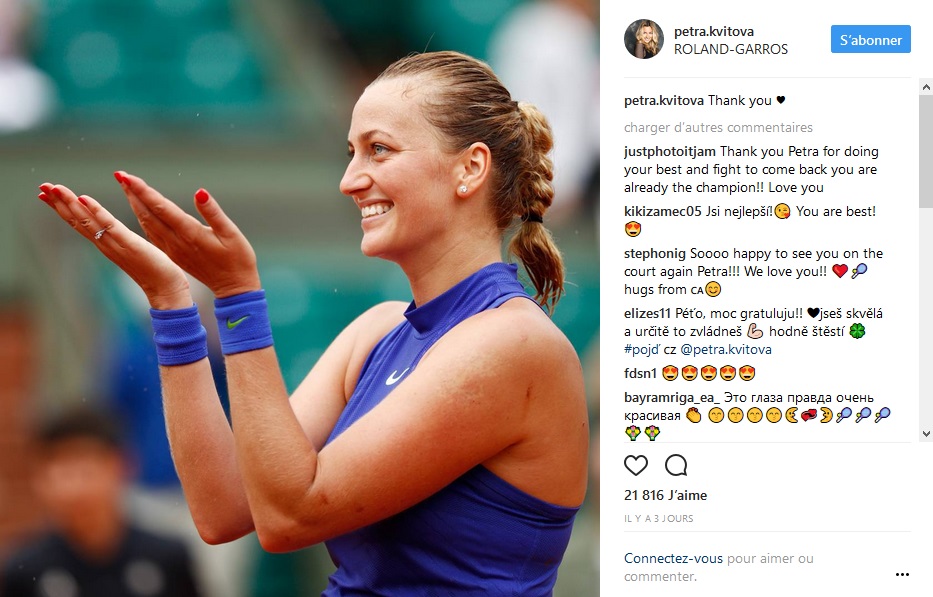 The Czech won a match before being defeated in the second round by Mattek-Sands. A defeat which didn't chase away her beautiful smile.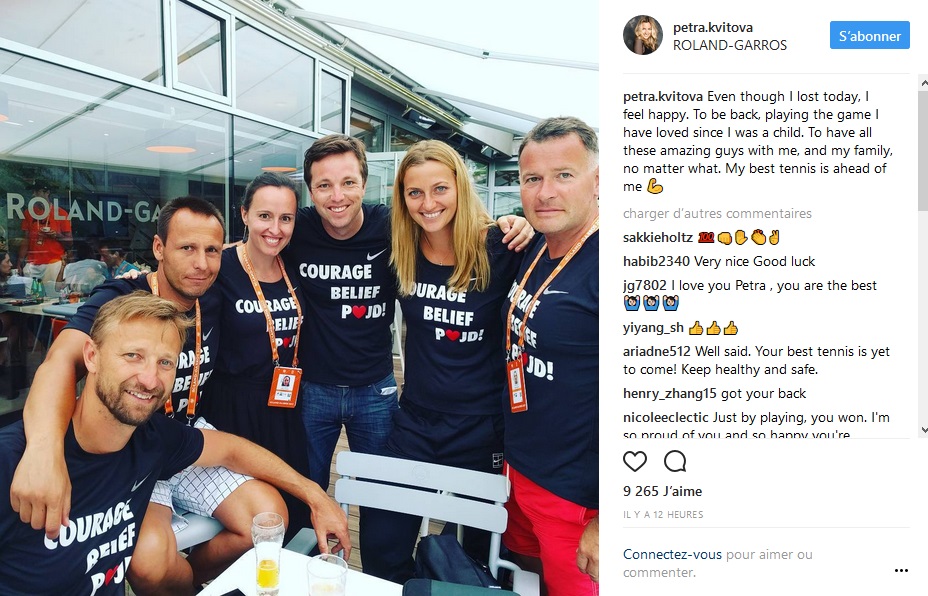 13- Juan Martin Del Potro (+1).
Another comeback : Juan Martin Del Potro, aka « the best of us », at least the nicest, as he was the first to support Nicolas Almagro when the latter completely broke down, and had to withdraw from the tournament. And the Spaniard really needed some support…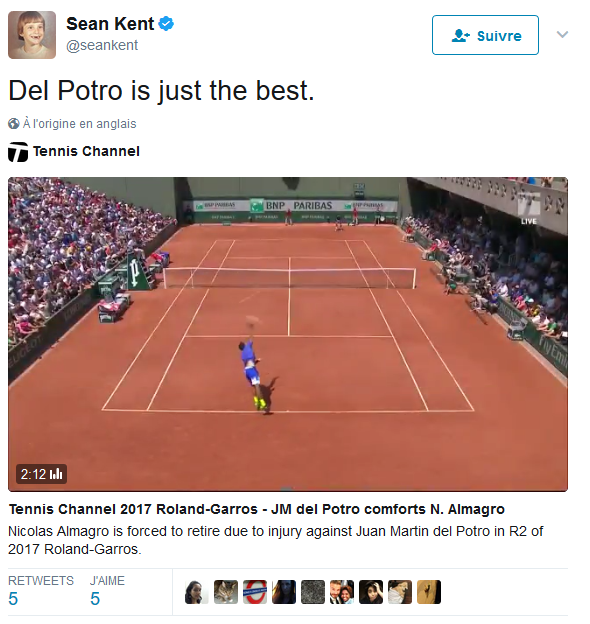 <3 Raise your glass to Del Po !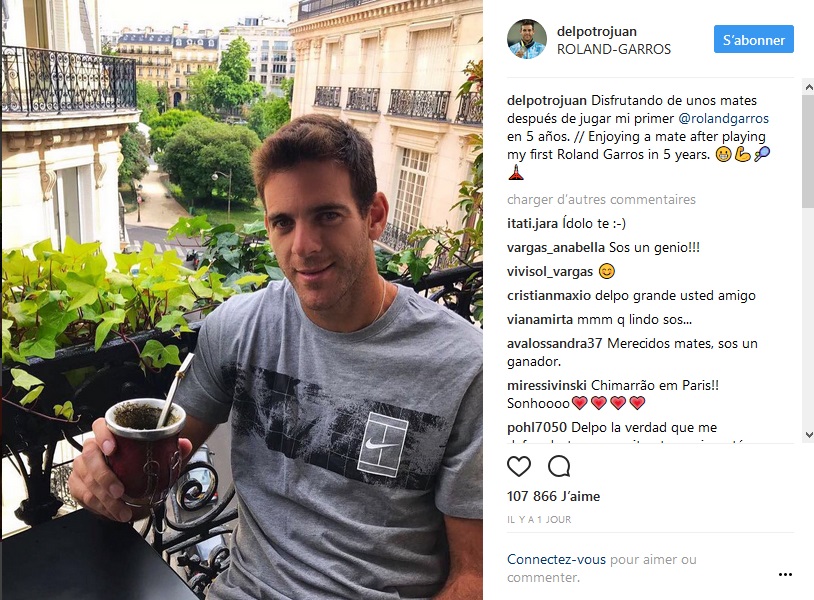 14- Nick Kyrgios (NE).
Kyrgios was having a good start in this Parisian fortnight, as he looked happy and comfortable on clay.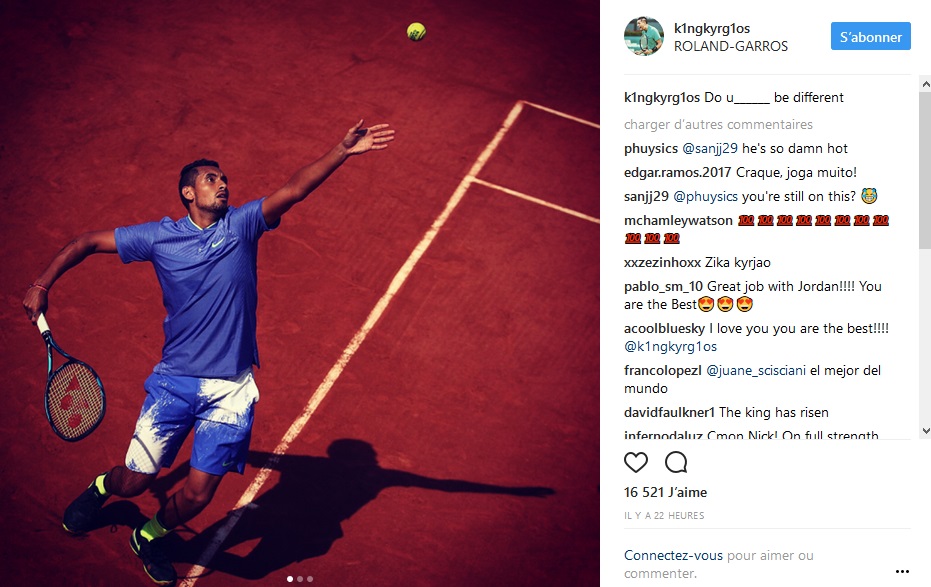 But it was a wrong impression. He was knocked out as soon as the second round and smashed his racquet. The South-African giant Kevin Anderson annoyed him. See you next year, Nick. But relax a little…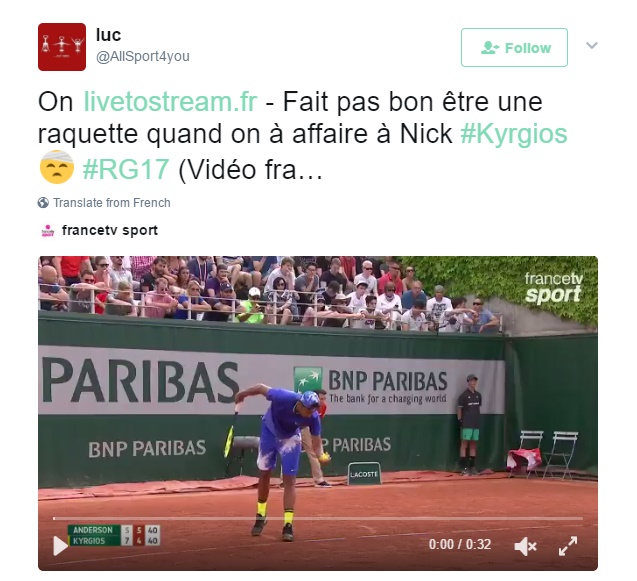 15- Dominic Thiem (NE).
A last « hot shot » for the road ? This amazing rally between Dominic Thiem and Bernard Tomic ?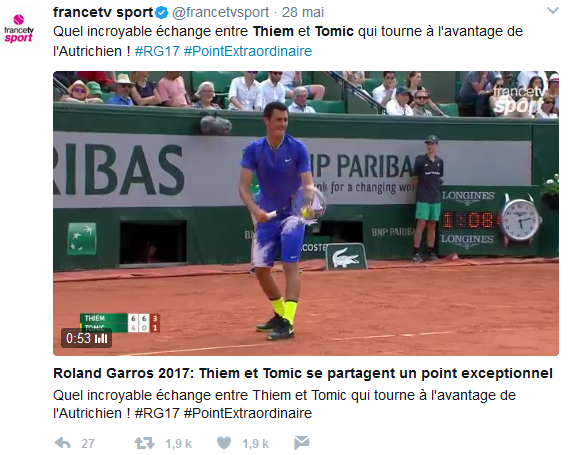 And what if the Austrian was the outsider of this fortnight ?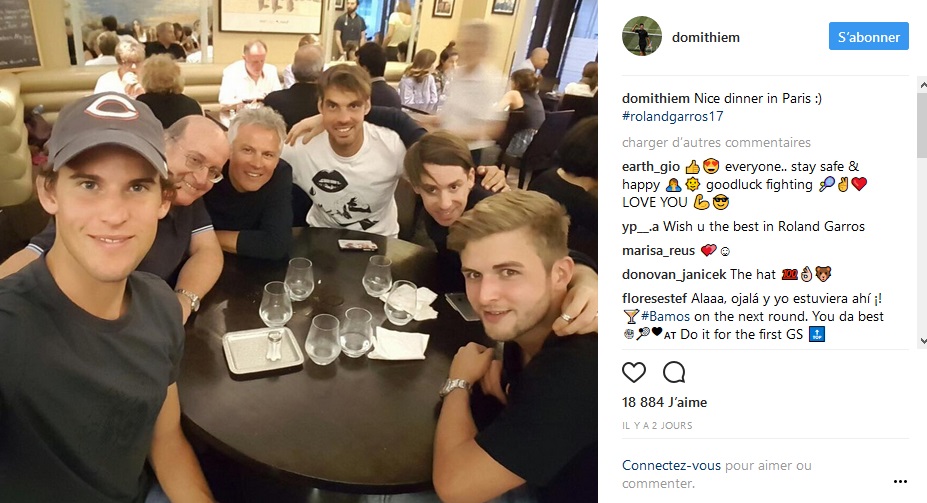 Outs :
Zverev, Federer, Svitolina, Sharapova, Hantuchova, Goffin, Monaco, Fujiwara, Mannarino
By Régis Delanöe