It's the big announcement which has shaken the world of tennis last week : Novak Djokovic has parted ways with his historical staff to try and revive a career which is currently on a slippery slope. A brave decision which allows him to feature at the to
It's the big announcement which has shaken the world of tennis last week : Novak Djokovic has parted ways with his historical staff to try and revive a career which is currently on a slippery slope. Enough to feature at the top of our ranking, in front of a « cobra » Roger Federer and a Serena Williams who is blossoming during her pregnancy.
1- Novak Djokovic (+9).
He's smiling for the pictures, but Djoko is currently facing some troubling times.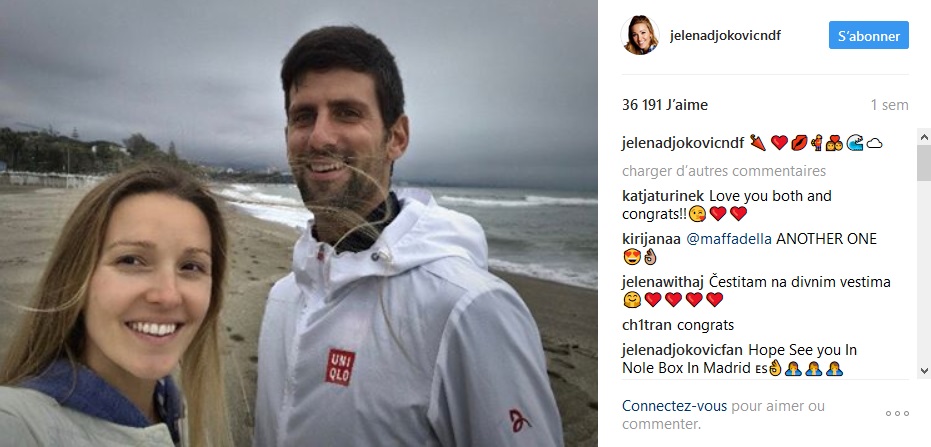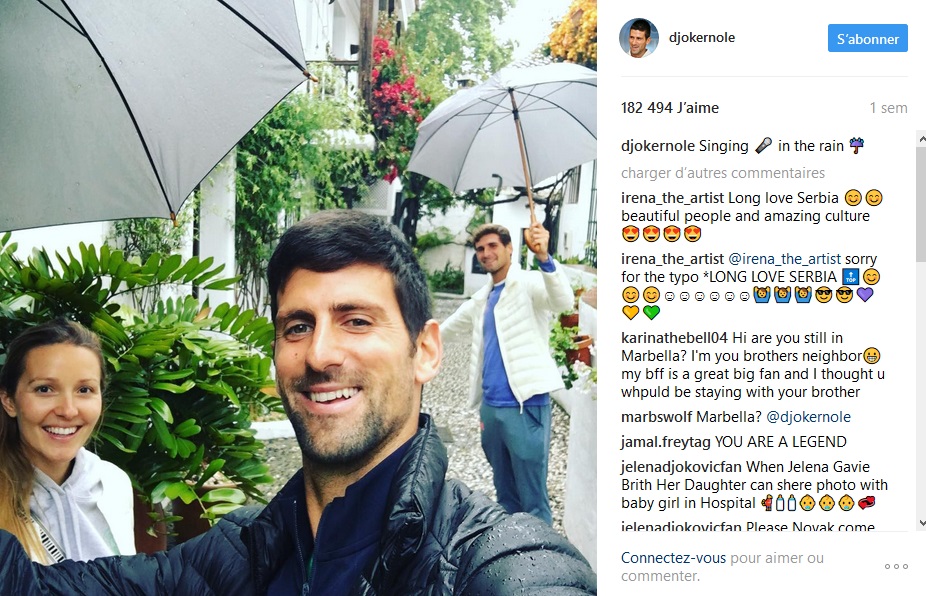 After a disastrous start of the season, which is already following a difficult end of the 2016 season, the ex-world number 1 has decided to change everything, or almost, to try to revive his career : he has announced, last Friday, that he had parted ways with three members of his staff including his historical coach Marian Vajda. A shock treatment, in his own words, of which we'll measure the first effects at the Madrid Open, where the Serb has already bumped into a legend…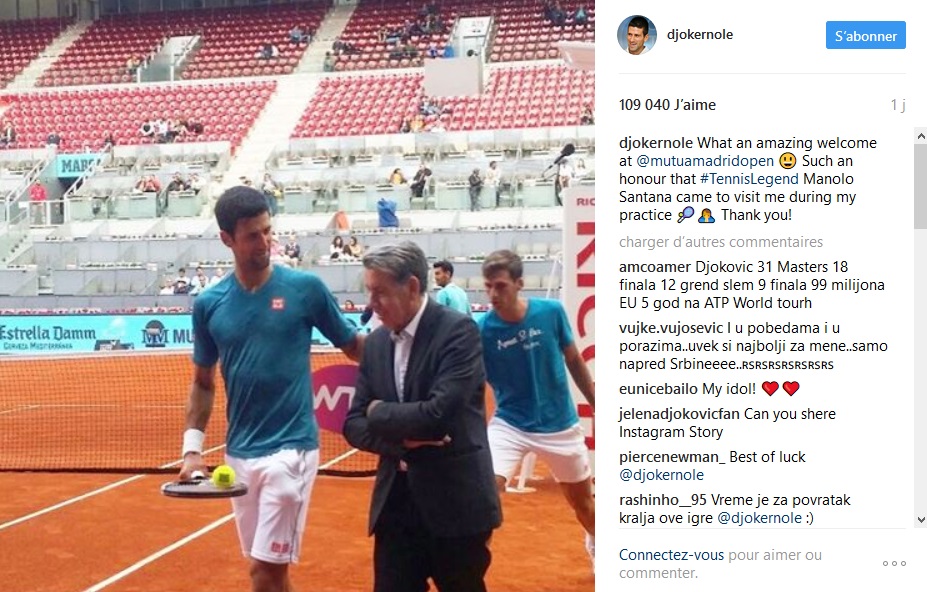 …before training with Stan Wawrinka, with a bit of a forced smile.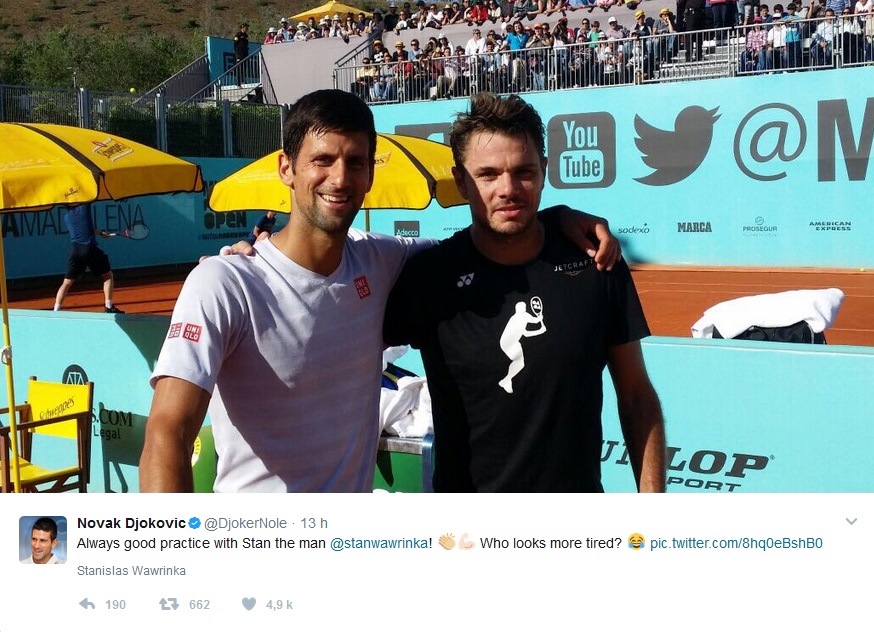 2- Roger Federer (+5).
Roger Federer, on his side, doesn't really need to force his smile. After coming back to the top of his level and of hype, the Swiss can do pretty much everything. Including wearing a cobra suit at the Met Gala, the famous night organized by the New-York museum.
An evening during which he met with Hugh Jackman…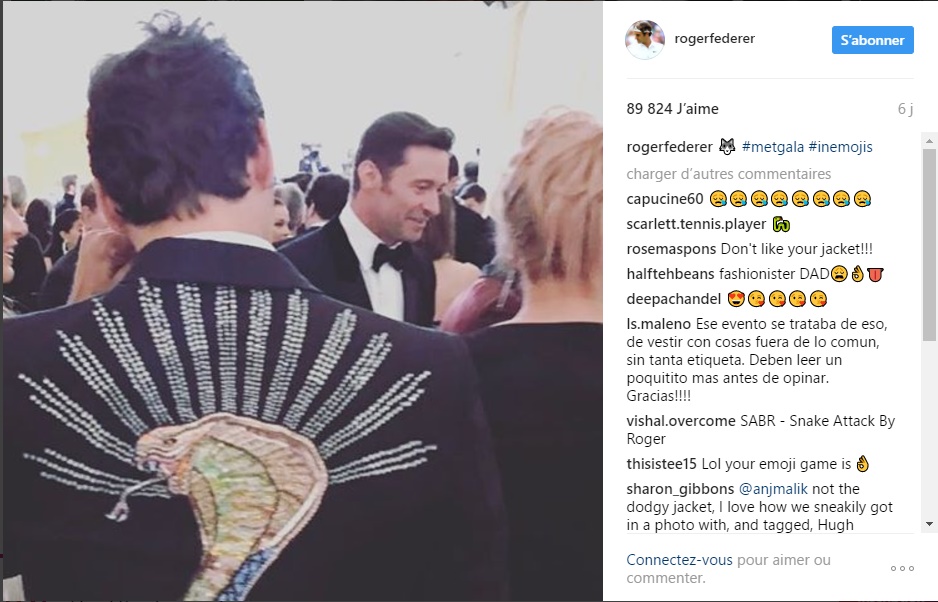 …but where we mostly saw him with his wife.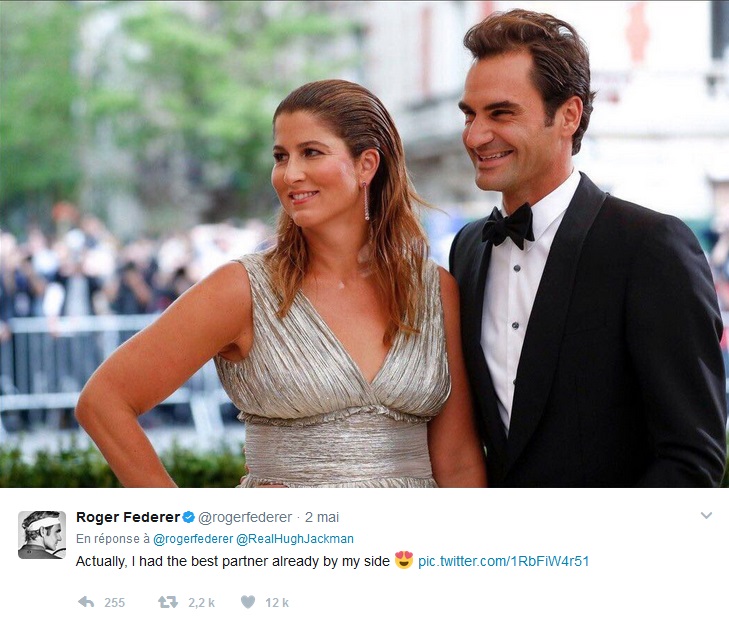 We can't wait to see him again at Roland-Garros.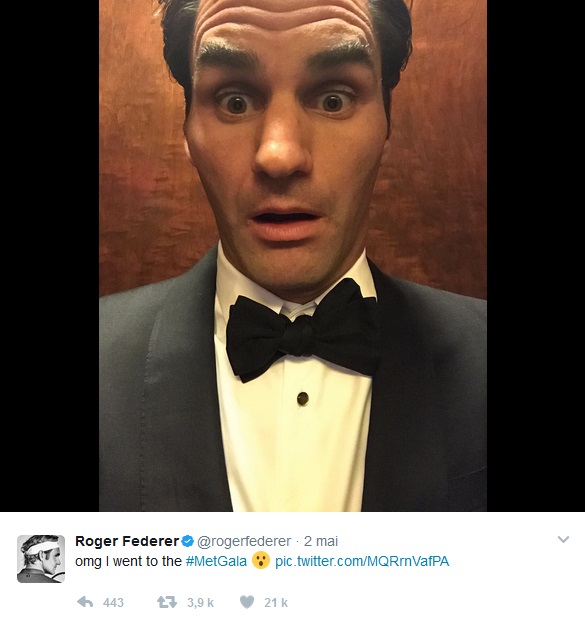 3- Serena Williams (+6).
Also at the Met Gala, Serena Williams has shown her pregnancy with class and glamour, alongside her fiancé.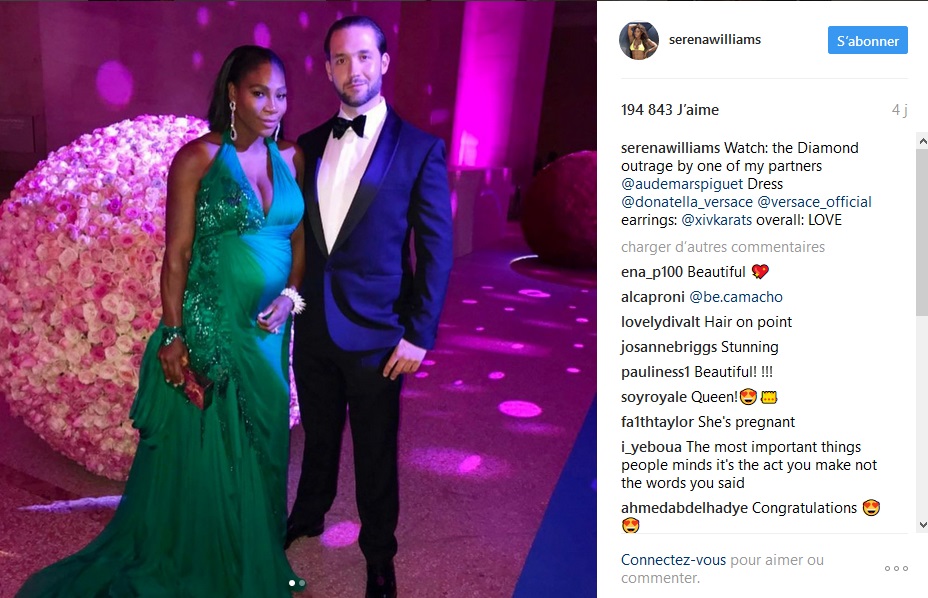 There wasn't any leaked pictures on the social networks this time, as the American was clearly at ease with her future mum status.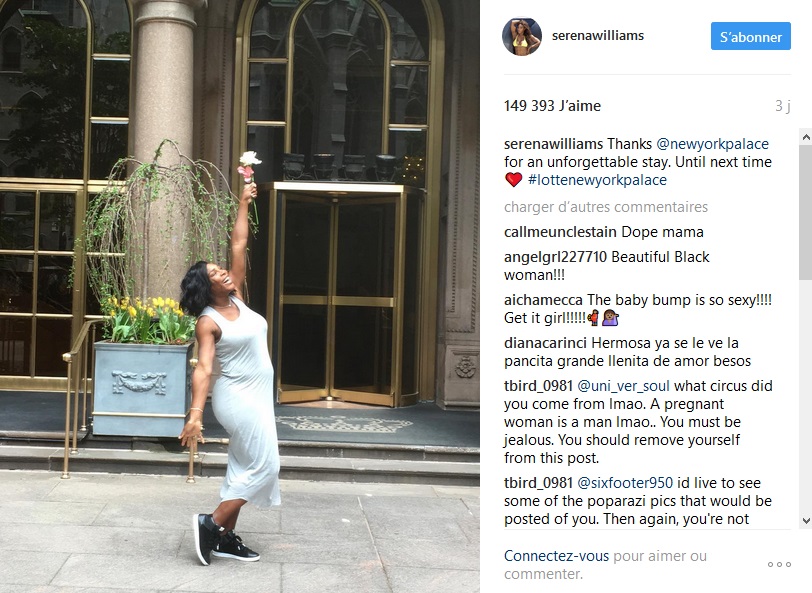 Her victory in Melbourne at the start of the season already seems so far away…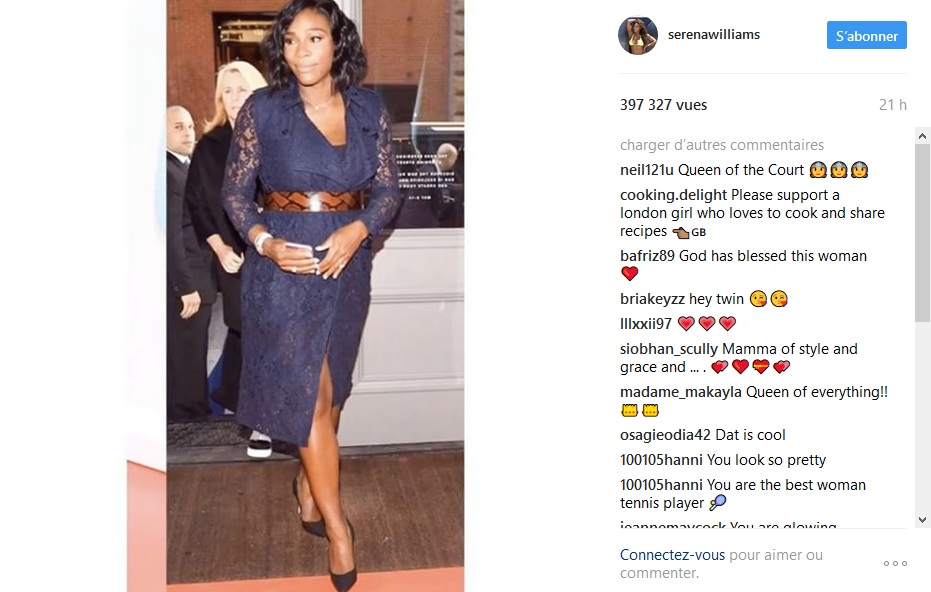 4- Maria Sharapova (+8).
Serena Williams gone (temporarily, normally) away from the WTA circuit, another headliner has replaced her : Maria Sharapova, who made her return to competition at the Stuttgart Open.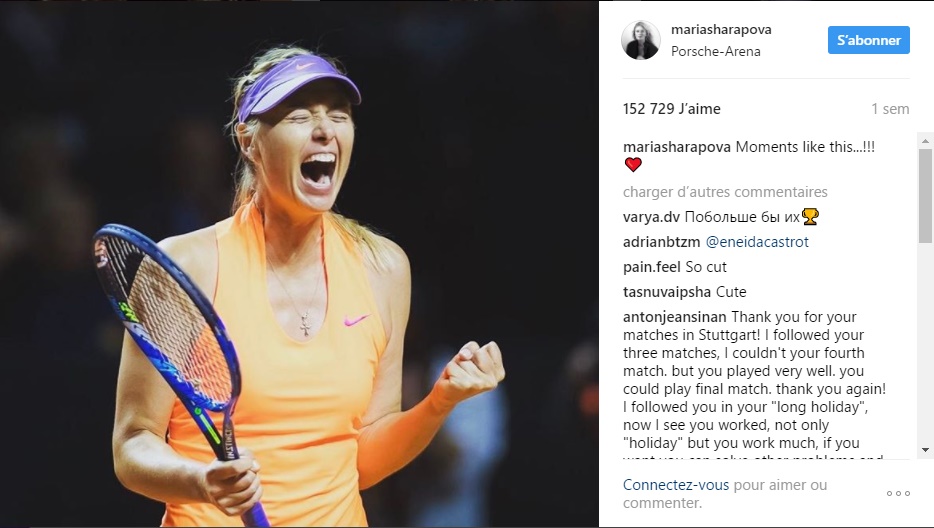 Next stop of her come-back : Madrid.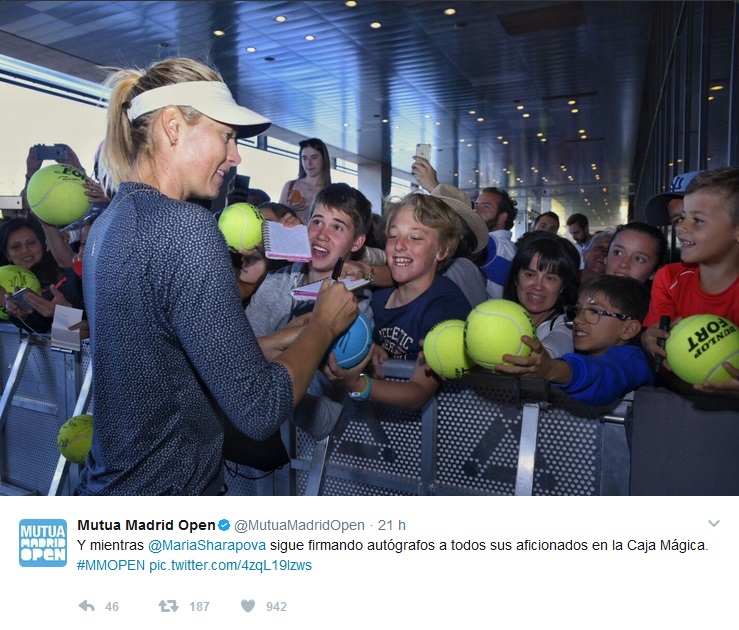 If the Russian's return doesn't please every body, she seems determined to make the most of it.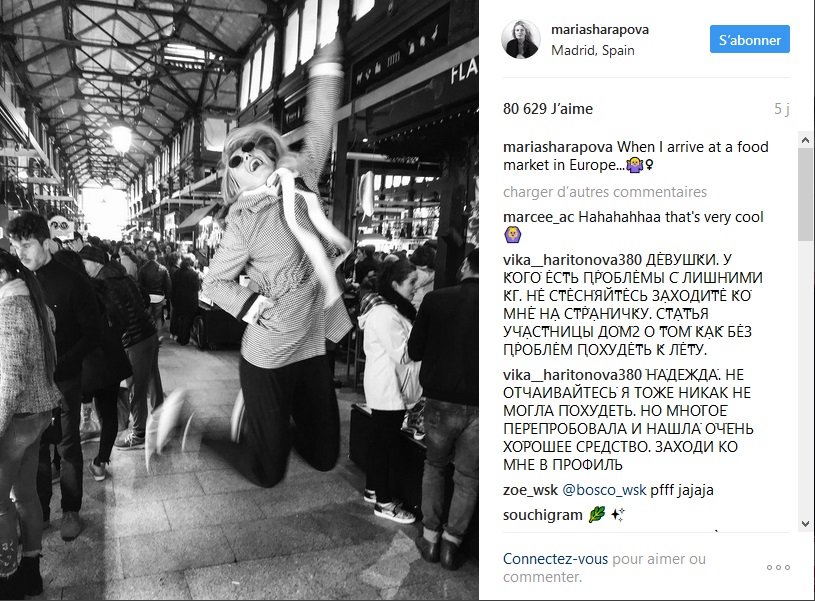 5- Petra Kvitova (NE).
Another return which would please everyone is Petra Kvitova's, who's been missing on the circuit since the end of last year, after having been assaulted at knife point. On the social networks, the Czech informed her fans that she was back in training.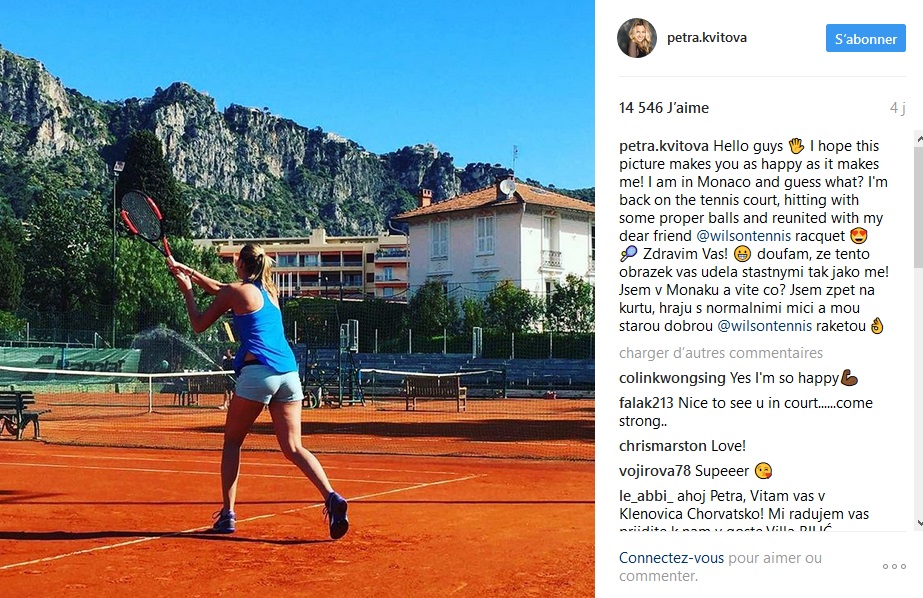 A really good news, as she's looking to get back to an acceptable level in order to take part in the next Roland-Garros.
6- Belinda Bencic (NE).
There really has been a lot of movement lately on the women's circuit : returns, absences…the last one concerns Belinda Bencic, whose latest status on the social networks have shown her lying on a hospital bed, after going through an operation on her left wrist. Not cool.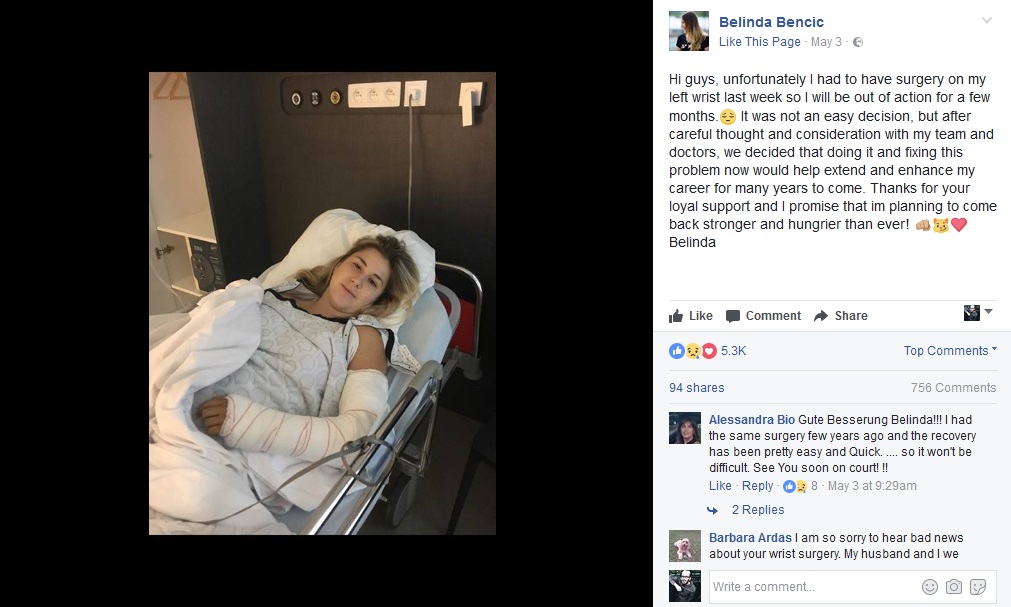 The Swiss should miss a few months of competition but has received a lot of supporting messages, including one from her fellow countryman Roger Federer.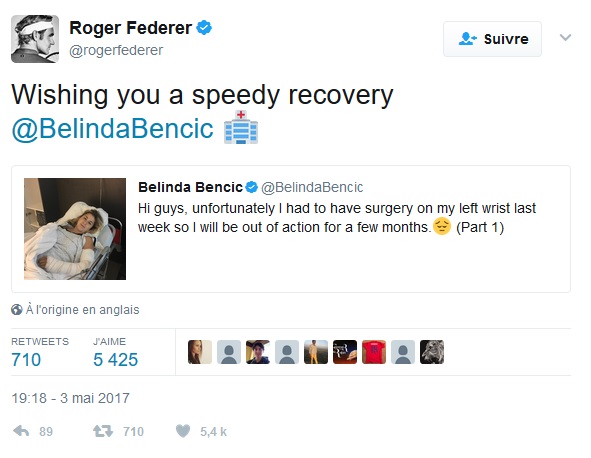 7- Tommy Paul (NE).
The video of the week, surely : Tommy Paul, at the top of his game at the Savannah Challenger tournament. A symphony of hot-shots.
Impressive, right ?
8- Alexander Zverev (NE).
At the Munich tournament, Alexander Zverev has also shed the light on this pretty dull week, in terms of tennis.
At home, the German wonderkid has won his third title on the circuit after logically defeating Guido Pella in the final.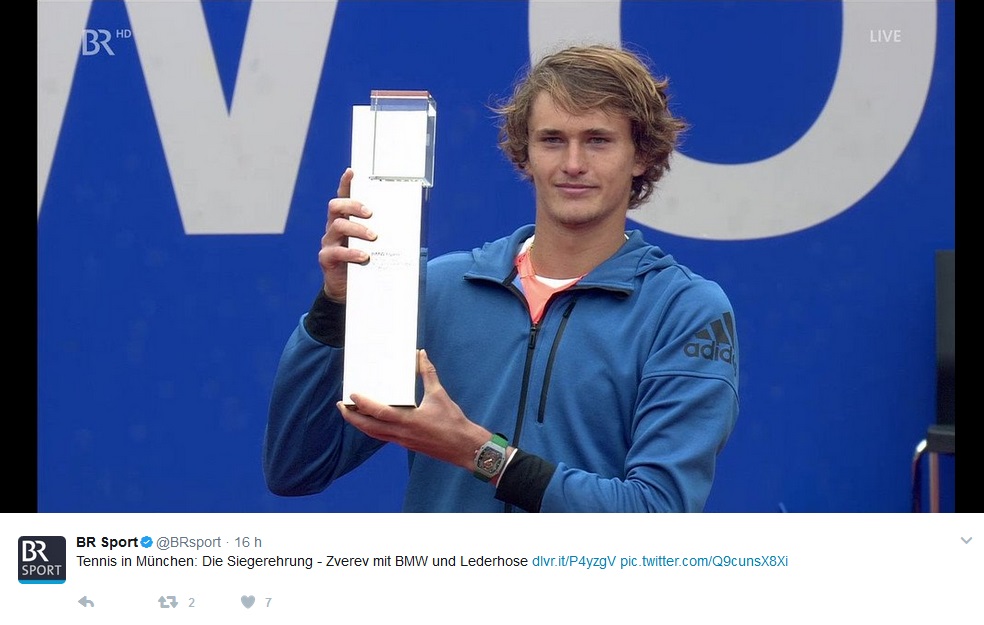 He's now the world number 17, his best ever ranking.
9- Anastasia Pavlyuchenkova (NE).
On the women's circuit, the best tennis was played in Rabat last week, thanks, notably, to Anastasia Pavlyuchenkova's beautiful shots. Watch this.
The Russian also had fun outside of the Moroccan courts.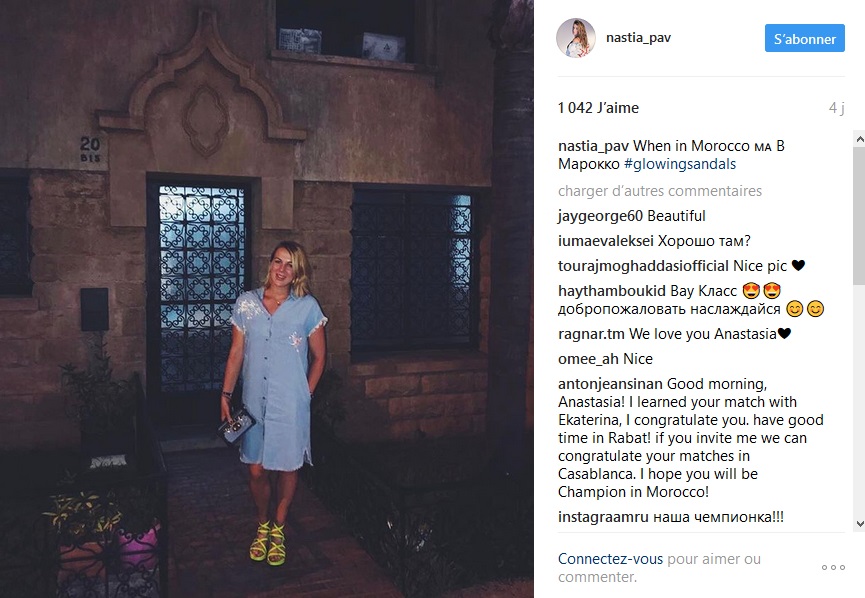 She defeated Schiavone in the final and won her tenth WTA title.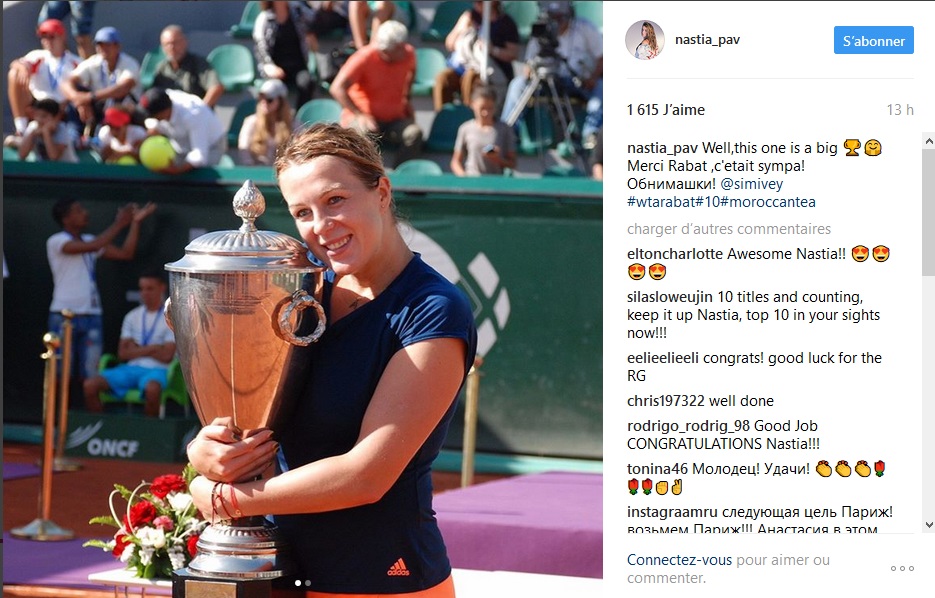 10- Ilie Nastase (NE).
However, everything is falling apart for Ilie Nastase, who has become a persona non grata since his recent insults pronounced during the BNP Paribas Fed Cup match between Romania and Great-Britain. The ex-legend of the circuit hasn't been invited to the Royal box, as it was usually the case, for the next Wimbledon.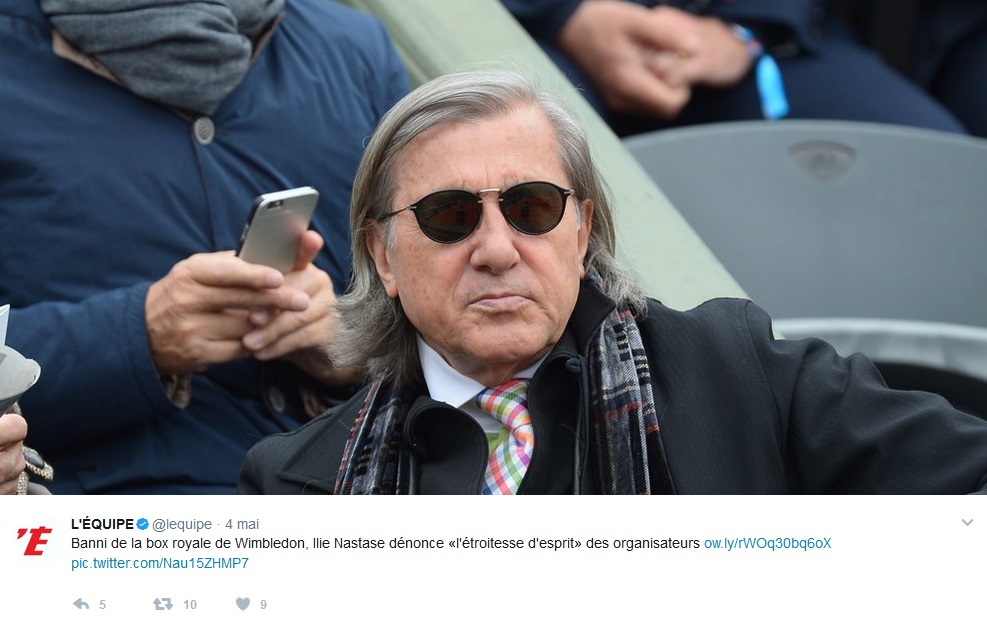 And he also won't have an accreditation at the next French Open. Double penalty.
11- Stan Wawrinka (NE).
The (nice) petty squabble of the week has seen Wawrinka opposed to Noah, through interviews : the French blamed the Swiss for seeming cold, before Wawrinka answered by offering to give him his signed pair of shorts.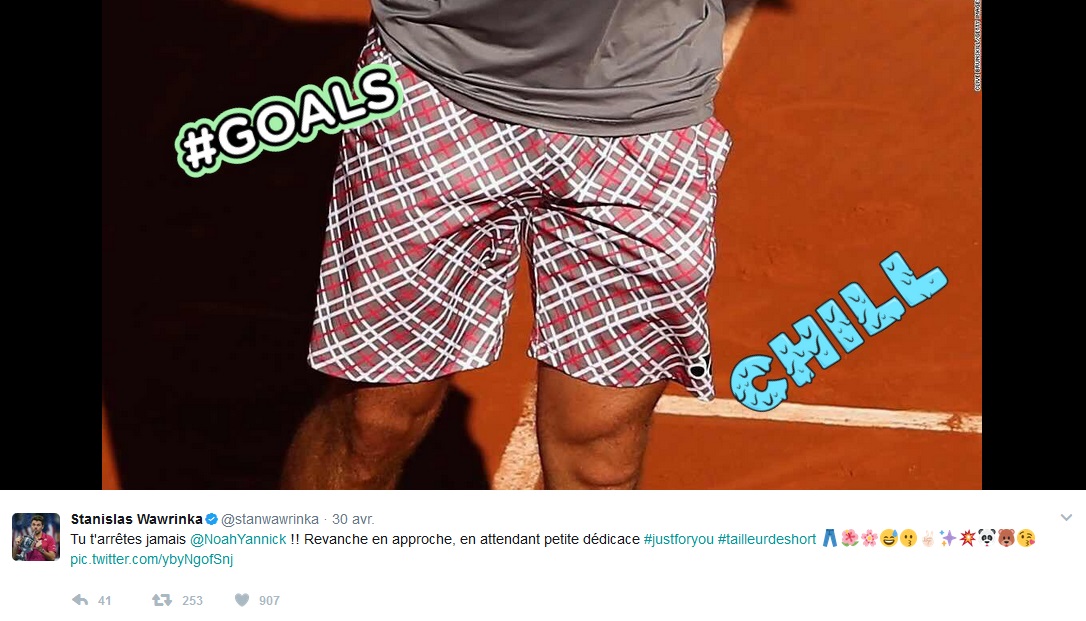 And Noah added to it.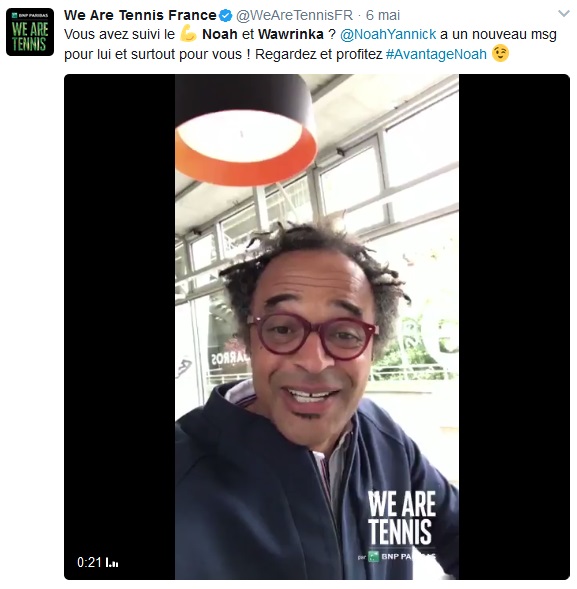 Meanwhile, Stan remains zen as he takes artistic pictures.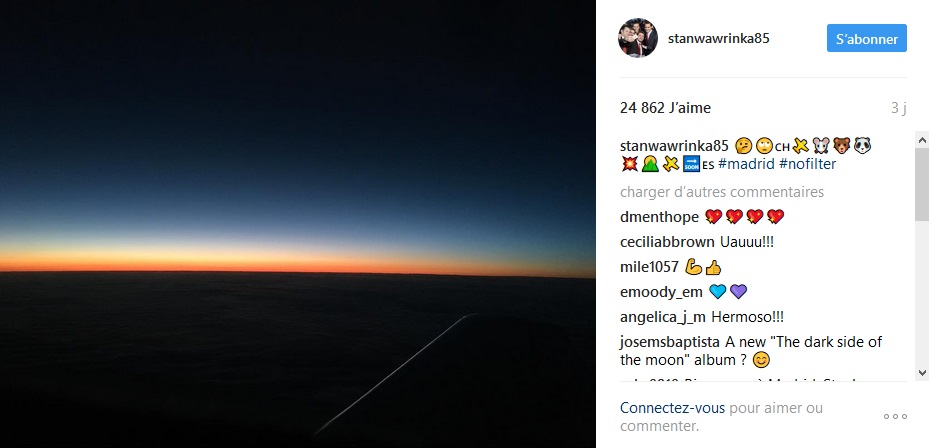 12- Mona Barthel (NE).
She's clearly not the most famous tennis player right now but Mona Barthel is discretely filling up her trophy cabinet : she's won her fourth title last week in Prague, after defeating the local Kristyna Pliskova in the final.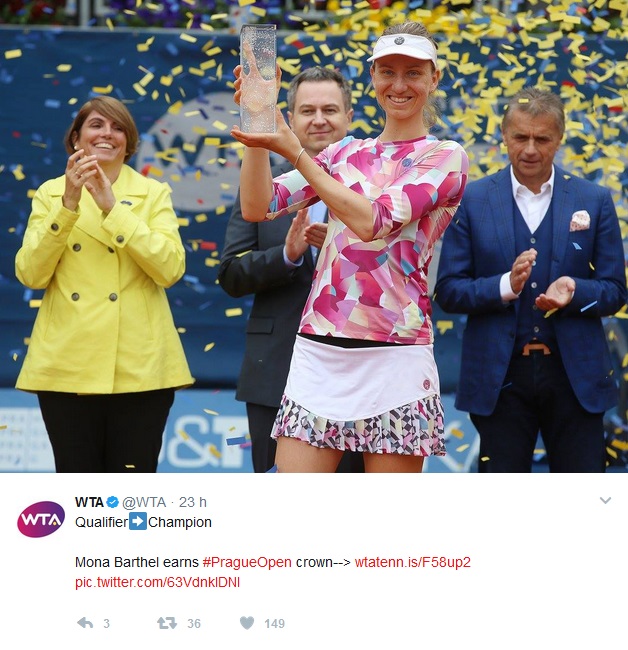 Her coach drank to her victory, from the stands.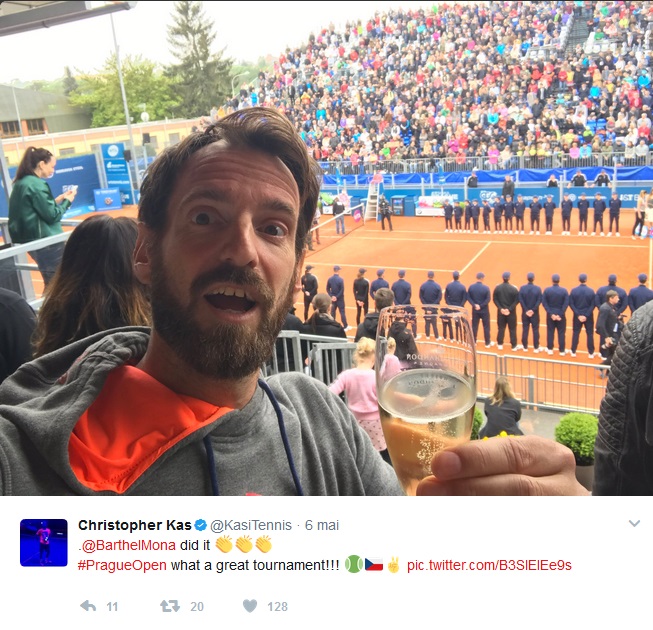 13- Pablo Carreno-Busta (NE).
In Estoril, Pablo Carreno-Busta had a good time.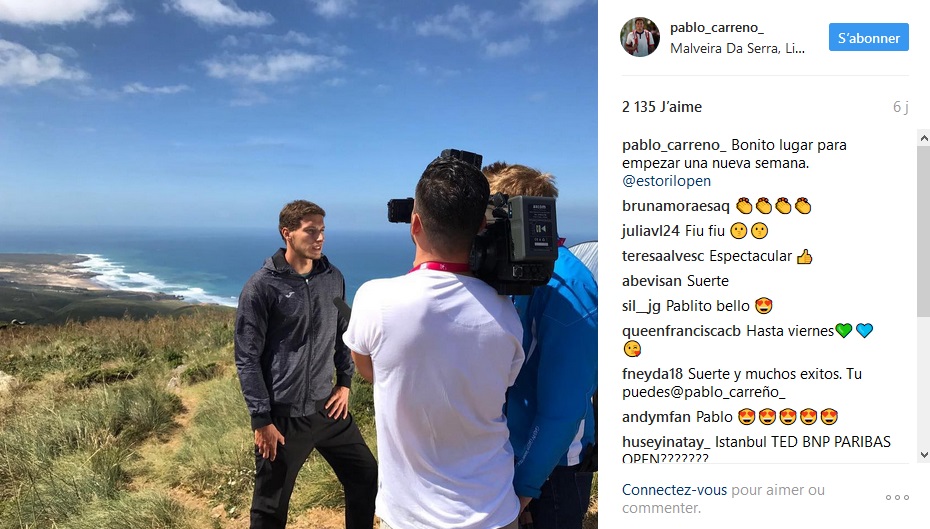 He had such a good time that he easily won the tournament after defeating the Luxemburg-born Gilles Müller in the final, to conquer the third title of his career.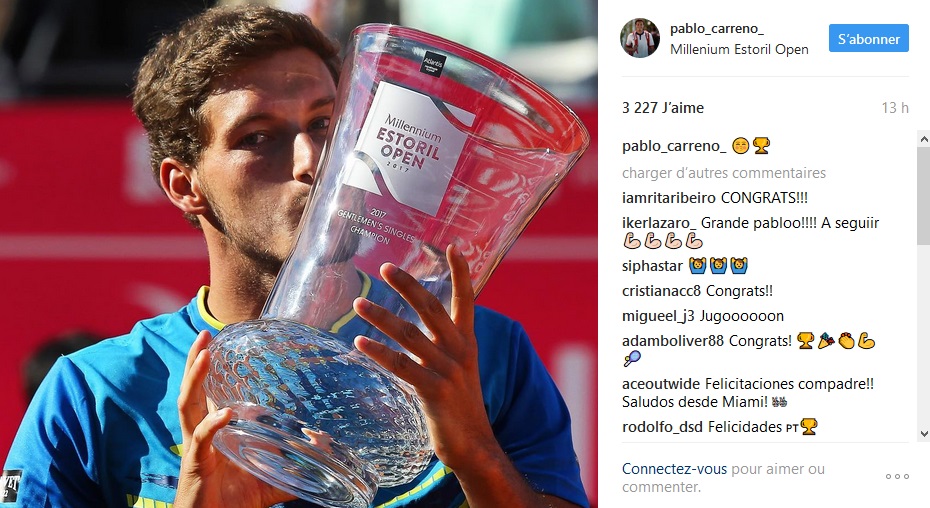 Careful, the Spaniard will be one of the main outsiders at Roland-Garros, for his fifth participation.
14- Marin Cilic (NE).
Another win this week is Marin Cilic's in Istanbul. The final was a big match, with the Canadian Milos Raonic as his defeated opponent.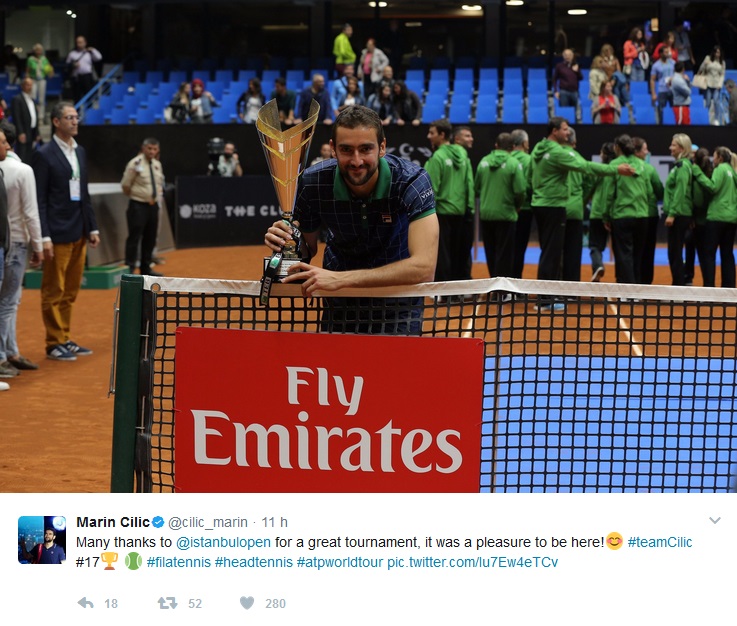 Cilic hadn't won a trophy since last October
15- Marcos Baghdatis (NE).
Still in Istanbul, we've witnessed a funny scene with Marcos Baghdatis cutting his own hair on his chair during his match against Victor Troicki.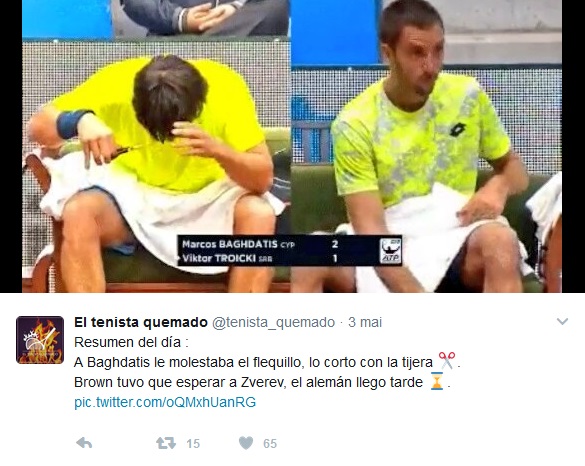 Well, it didn't help much as Troicki easily won…
Outs :
Nadal, Pouille, Svitolina, Thiem, Zeballos, Mladenovic, Siegemund, Murray, Novikov, Mauresmo, Del Potro
By Régis Delanöe