After having triumphed for the tenth time in Monte Carlo last week, Nadal has followed up with a second decima on clay, in Barcelona. A feat which deserved a dive in the pool, and a thought about Roland-Garros.
After having triumphed for the tenth time in Monte Carlo last week, Nadal has followed up with a second decima on clay, in Barcelona. Undefeated on clay this season, the Majorcan has announced that he could win Roland-Garros. We believe him ! In any case, he's still at the top of our ranking in from of Lucas Pouille and Elina Svitolina who both had an amazing week.
1- Rafael Nadal (/).
After his triumph in Monaco, Rafa Nadal has stayed on course by achieving a second decima, in Barcelona this time ! He easily defeated Dominic Thiem in the final.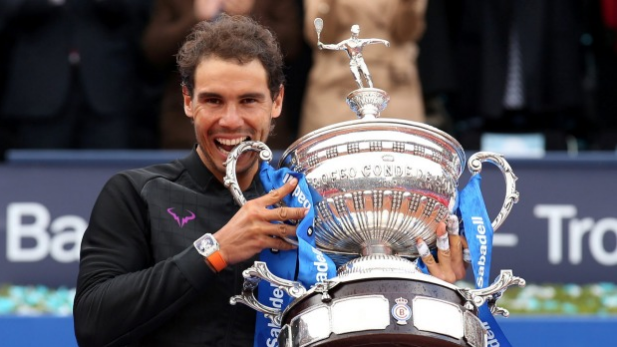 Impressive and undefeated on clay this season, Rafa deserved to pose alongside his whole team and his lifelong coach and uncle, Toni.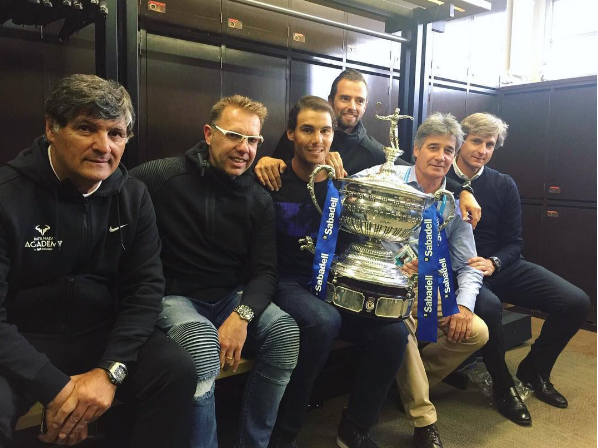 Rafa also carried on with the tournament's great tradition : jumping in the pool with the ballboys. And he almost lost his shorts…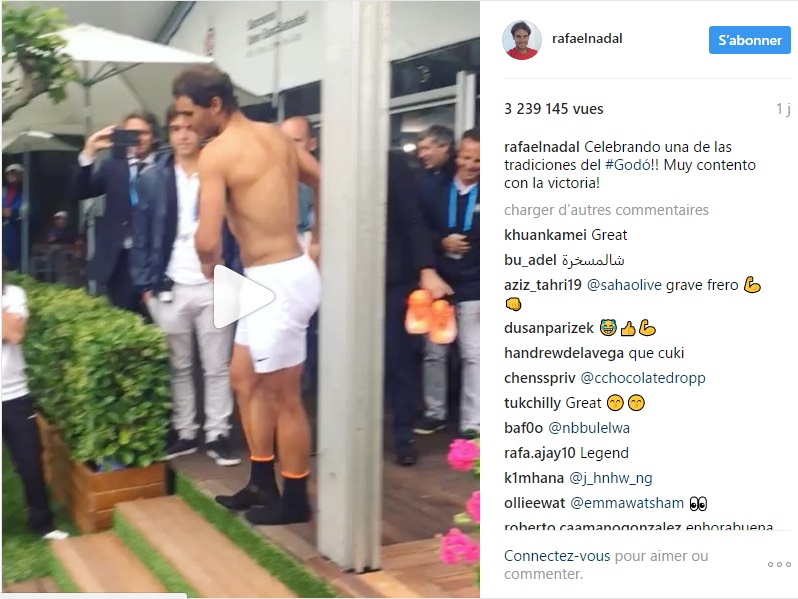 Once he enjoyed his win, Nadal immediately focused on his main goal, by affirming that he thought he could win in Paris. Nobody really had any doubt about that…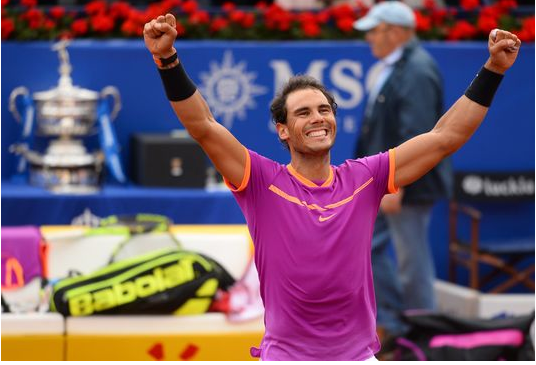 2- Lucas Pouille (+5).
It was the week for the players on top form to confirm their good performances. After a nice semi-final in Monte-Carlo, Lucas Pouille has won the Budapest tournament after defeating Aljaz Bedene in the final.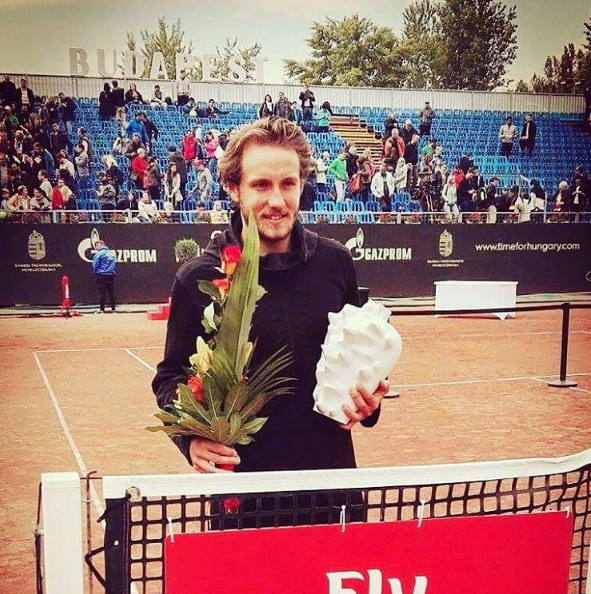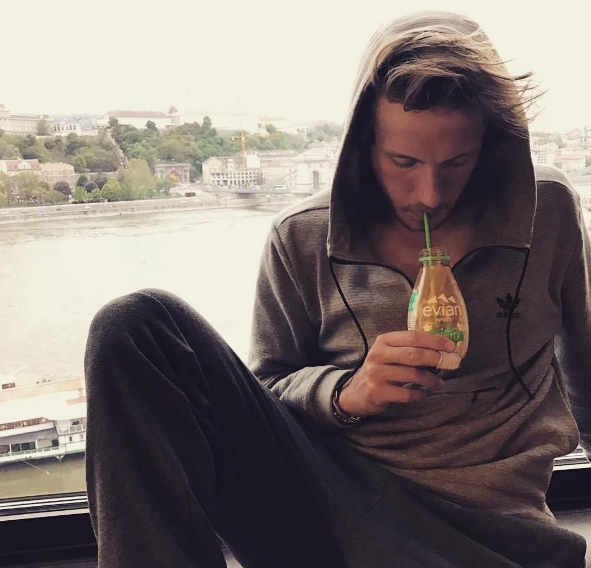 It's the Frenchman's second ATP tournament won, seven months after having won the Metz tournament. The Frenchman is getting closer and closer to the Top 10. Which doesn't stop him from being available for his fans !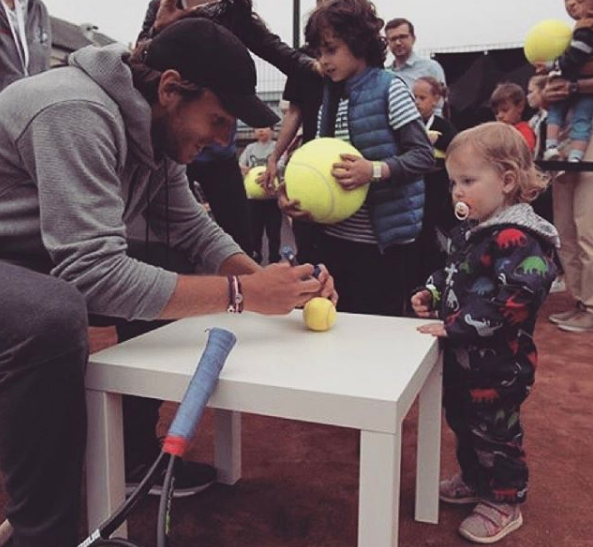 And which deserved a little kiss to his girlfriend.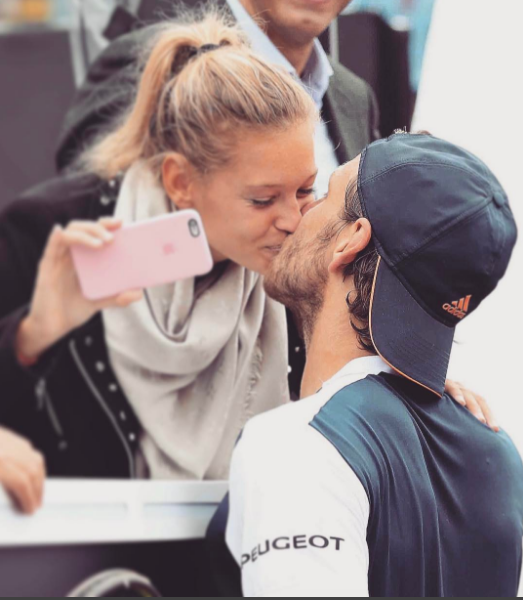 3- Elina Svitolina (NE).
It's what you call being on a winning streak. After Taipei and Dubai, the Ukrainian has won her third title in 2017.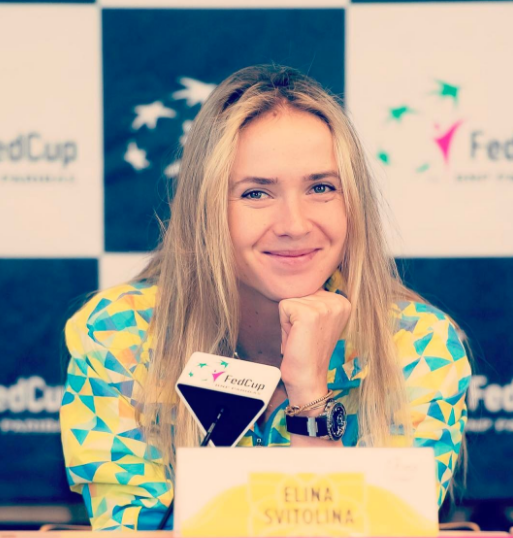 The world number 13 lifted her latest trophy in Istanbul.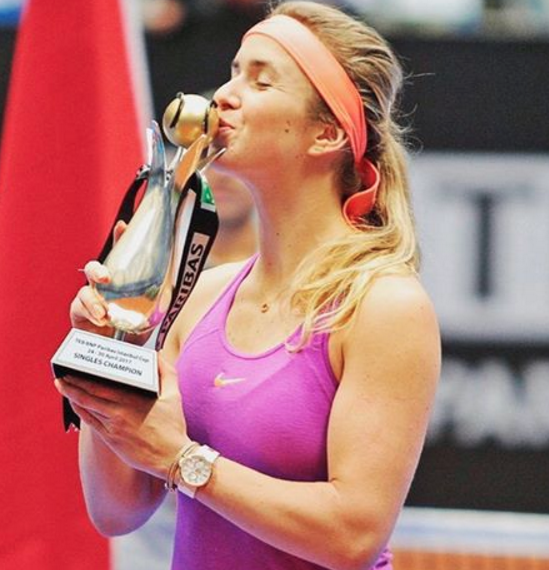 Classic : She even took the time to pose on the banks of the Bosphorus.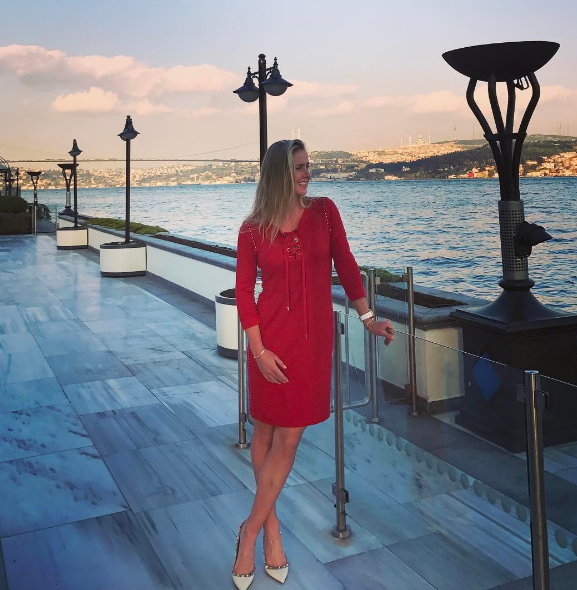 4- Dominic Thiem (NE).
Yes, the Austrian didn't win anything this week. He was even crushed by Nadal in the final of the Barcelona Open. But there was nothing much he could do against that Rafa. Therefore, he can console himself by posing with his dog.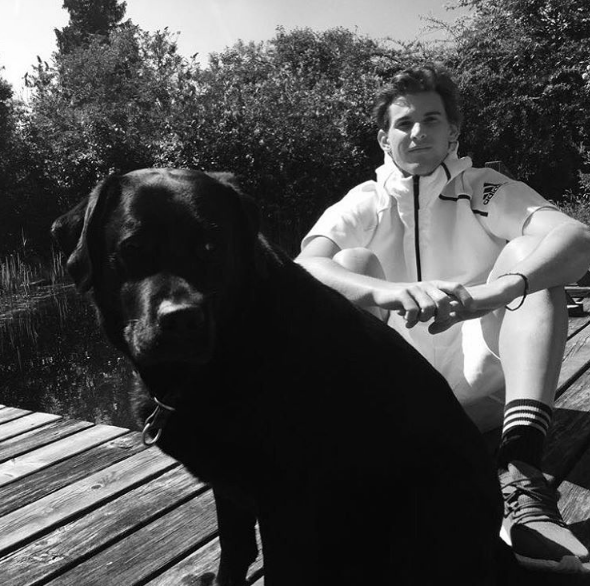 Especially as before his defeat in the final, he has had a beautiful week with some prodigious shots ! Starting with this superb passing shot against Murray.
Or this one, to answer Sugita's smash.
5- Horacio Zeballos (NE).
The Argentine will end up being nicknamed « the tourist » on the circuit. After having surprised everyone last January by taking a selfie with Novak Djokovic after a defeat…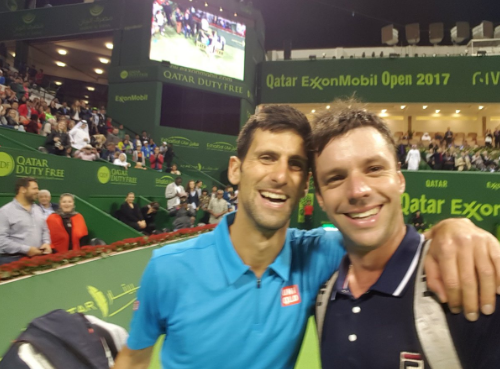 …Horacio did it again after losing against Rafa Nadal in the semi-final in Barcelona.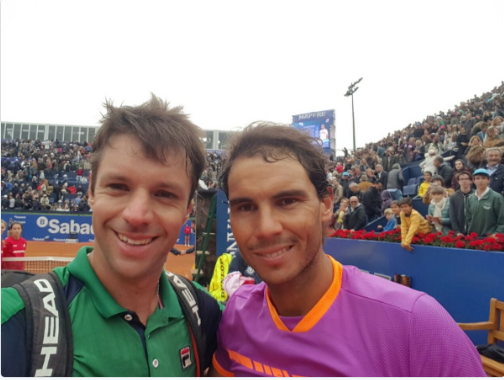 Nice pictures, which mustn't obscure the Argentine's superb performances this week. A week during which he has notably defeated Benoit Paire.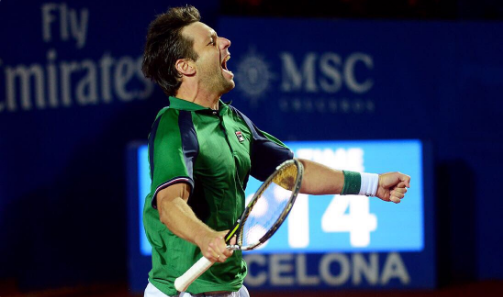 Not just a tourist, in the end.
6- Kristina Mladenovic (+5).
She's the future of French tennis. Just like Lucas Pouille, Kiki has this week reached the best WTA ranking of her career.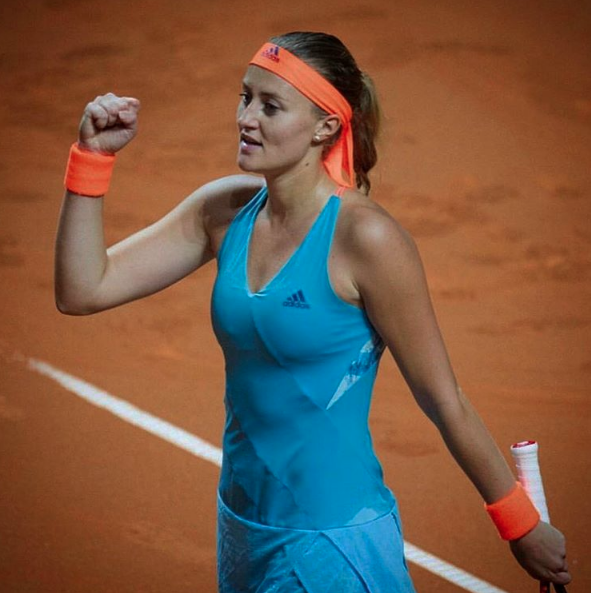 If she lost in the final in Stuttgart, Mladenovic had knocked out the world number 2 Angelique Kerber and the revenant Maria Sharapova !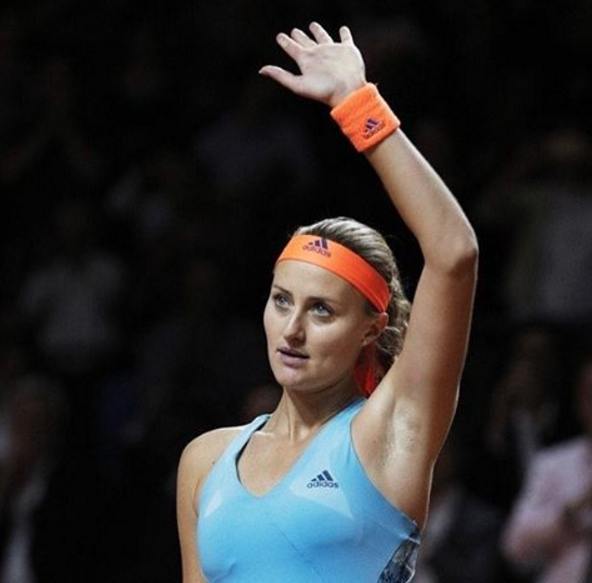 And she did all of that while allowing herself to sing la Bamba between two games.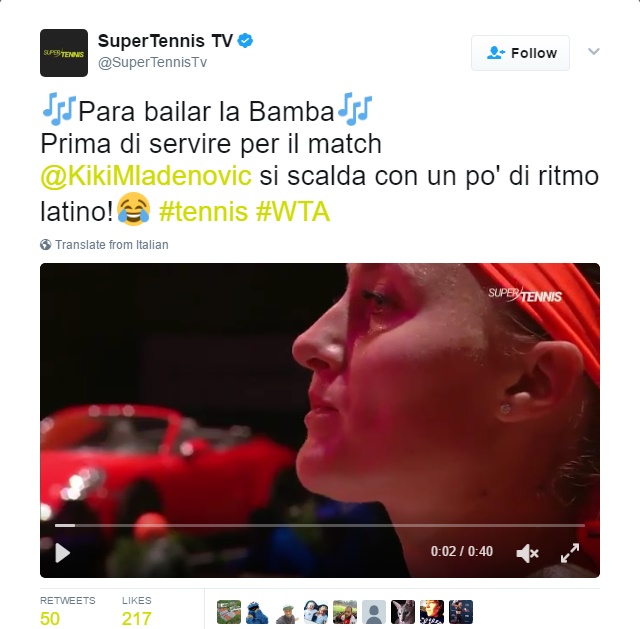 7- Roger Federer (NE).
It's probably the best news this week in the tennis world. Roger Federer has announced that he wanted to play Roland-Garros. If his participation has yet to be made official, there are more and more chances of seeing the Swiss play at the Porte d'Auteuil this year. Great ! Meanwhile, the maestro was in Seattle to play an charity exhibition match against John Isner.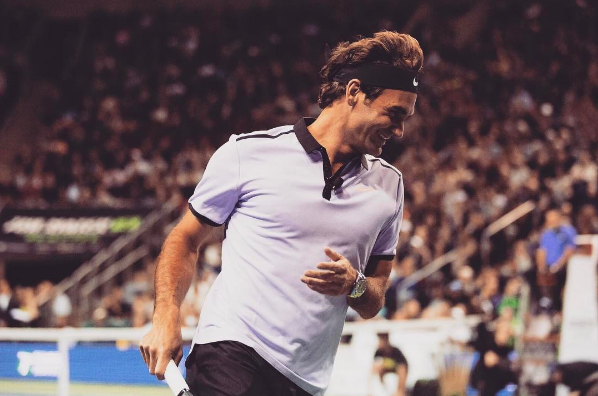 And he showed everyone that he hadn't lost his touch during his break, with this superb tweener which set the crowd on fire !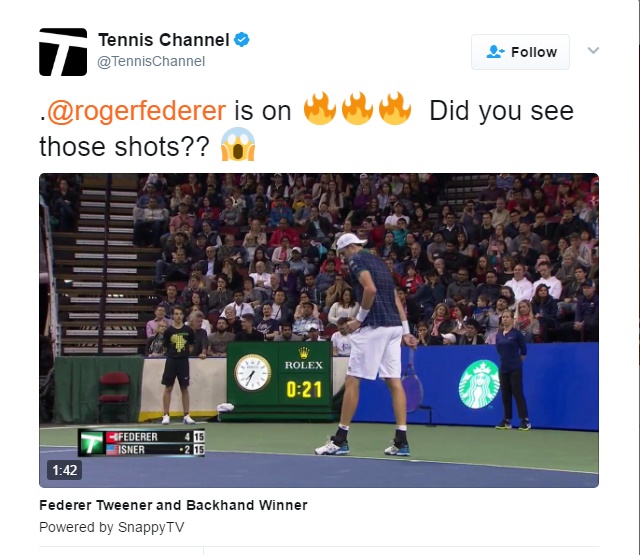 8- Laura Siegemund (NE).
It's the fairy tale of the week : having been granted an invite, the German Laura Siegemund made the most of it by winning the Stuttgart Open.
The world number 49 achieved a perfect week after consecutively defeating Halep, Pliskova and Mladenovic in the final.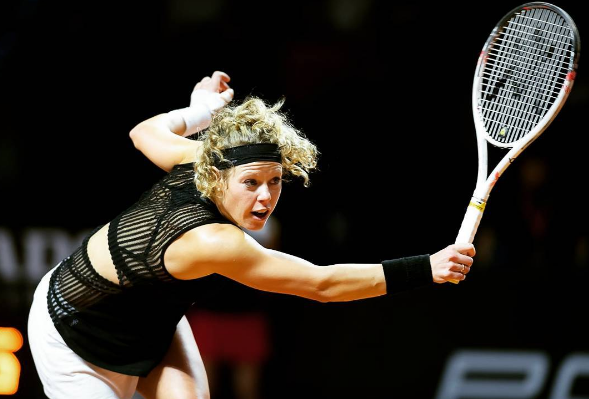 Before going home with a Porsche ! Well deserved !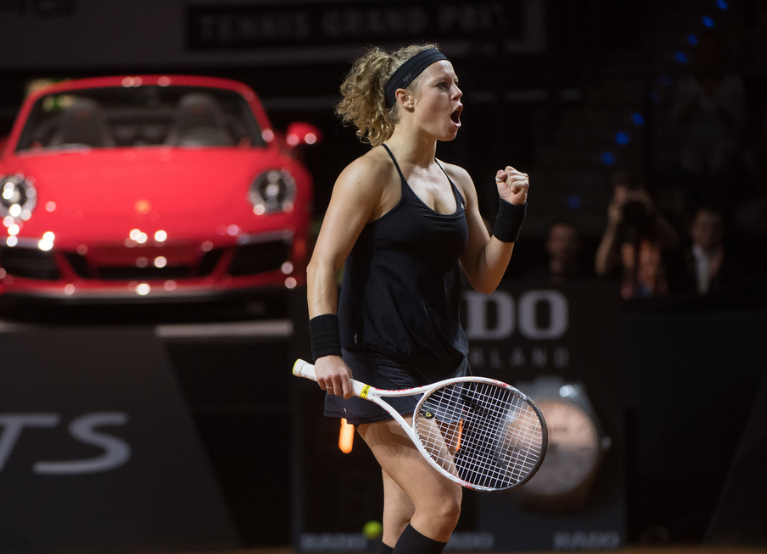 9- Serena Williams (-7).
Serena is walking away from the circuit, and approaching her pregnancy with serenity. She published a moving text in which she explained that her baby gave her the strength and the tranquility that she didn't know she had.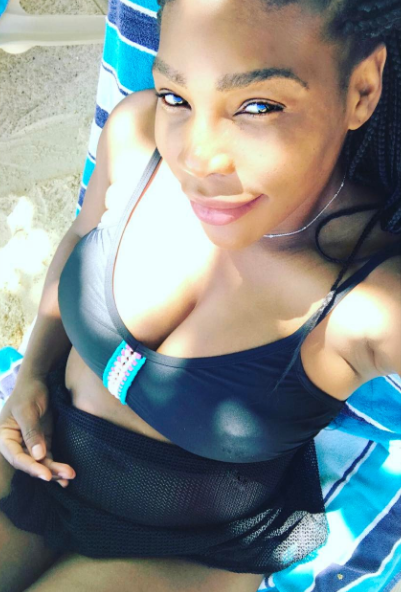 Pregnant or not, Serena is still actively working for good causes, as she visited a school in Ghana.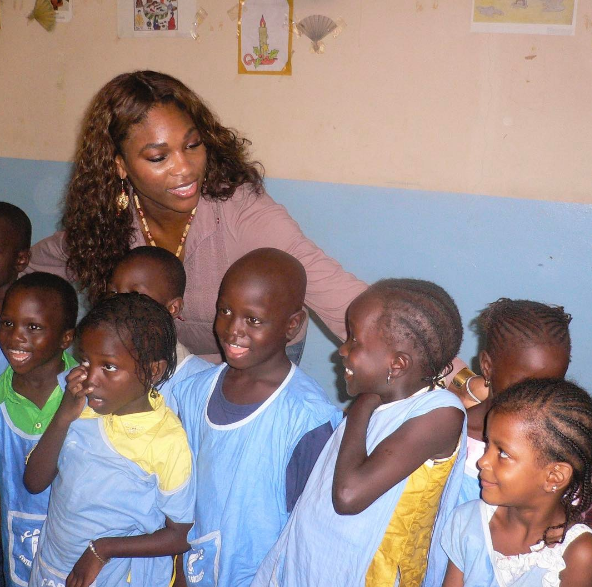 The American still took time for herself, as she had a nice brunch in New-York.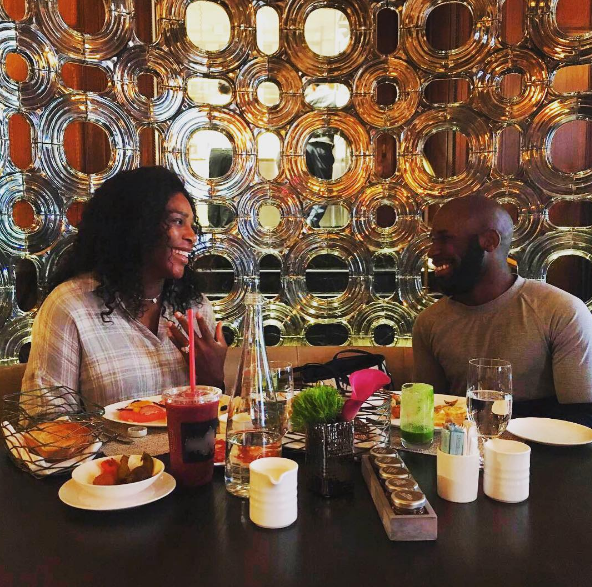 10- Novak Djokovic (-5).
Clearly not at the top of his form lately, Djoko has decided to have a good time this week. After his defeat in the quarter final of Monte-Carlo against David Goffin, the Serb took some time off with his wife Jelena…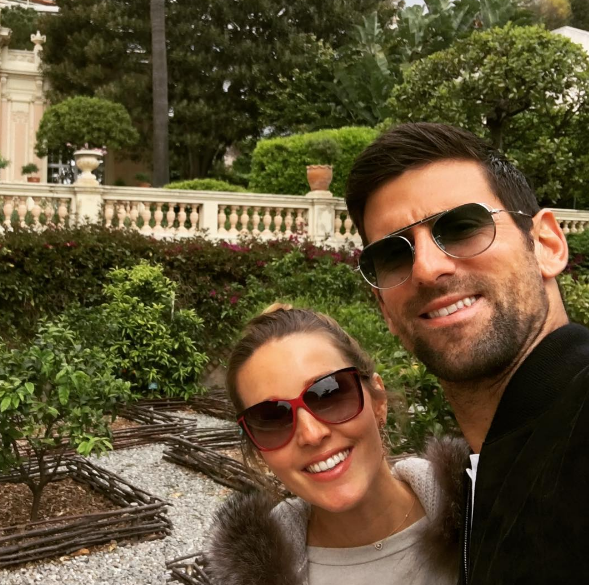 …without forgetting to greet his loyal fans.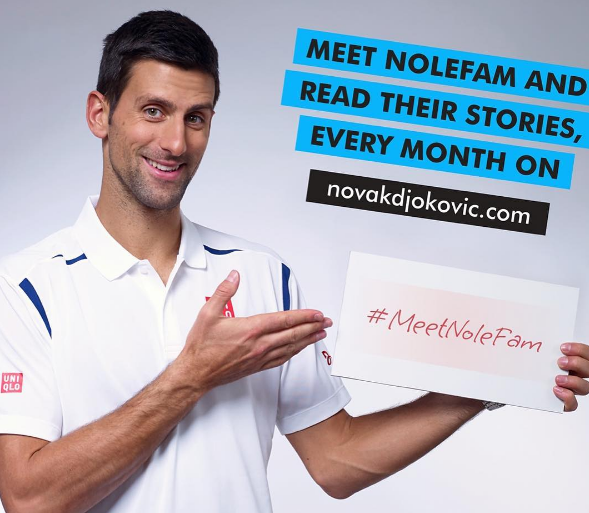 11- Andy Murray (-5).
He's also not at the top of his game right now. As Roland-Garros is getting closer, the Scot reassured himself a little in Barcelona, by taking revenge on Ramos-Vinolas. But he mainly scored one of the hot-shots of the week against Feliciano Lopez.
Well, Murray then crashed in the semi-final against Thiem, but the world number 1 is improving.
12- Maria Sharapova (-9).
It was her big return. And despite losing against Mladenovic, Maria didn't hide her joy of being on the courts again !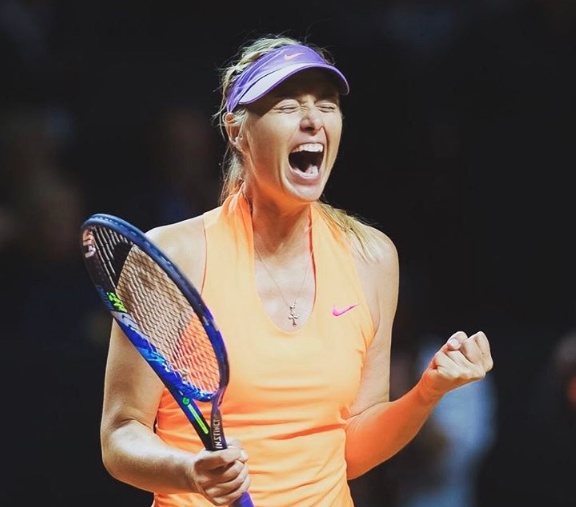 A return which deserved a bottle of champagne…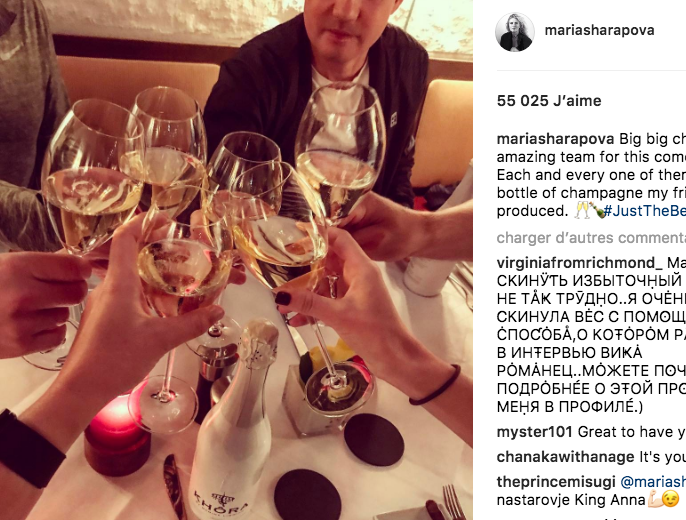 …and taking a picture out of the memory box.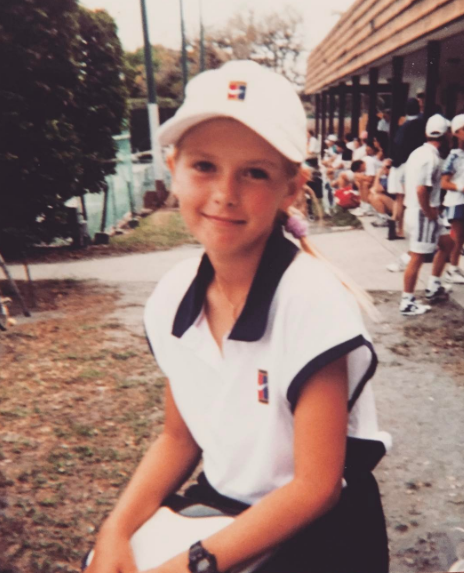 13- Dennis Novikov (NE).
The point of the week was scored in Florida, at the Tallahassee tournament. It occurred during a doubles match and was scored by the Russian Dennis Novikov who put an end to an epic point by going round the post to break down his opponents.
14- Amélie Mauresmo (NE).
Amélie Mauresmo is a mother for the second time. After Aaron, the ex-French player, who's now a coach, has given birth to a baby girl called Ayla.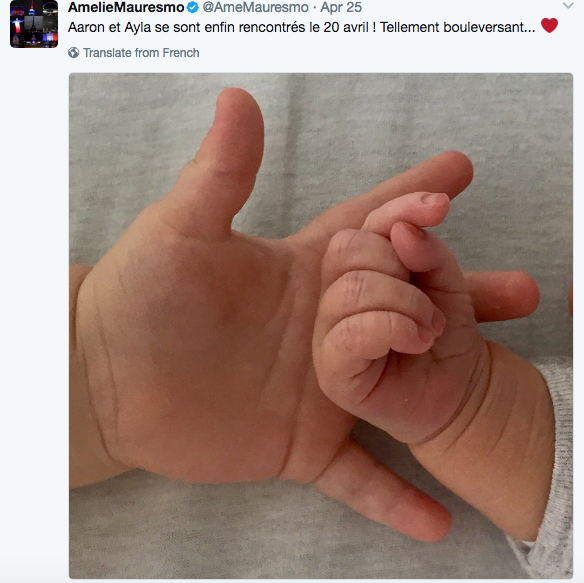 Congratulations Amélie !
15- Juan Martin Del Potro (NE).
He's finally back ! The tower of Tandil has chosen Portugal and the Estoril Open to return on the courts. During his absence, the Argentine took the time to visit the wilderness of Patagonia.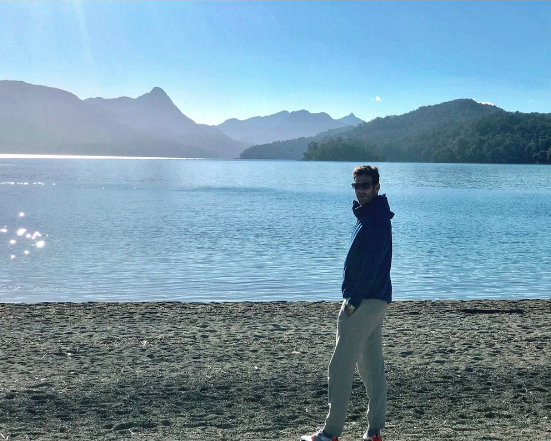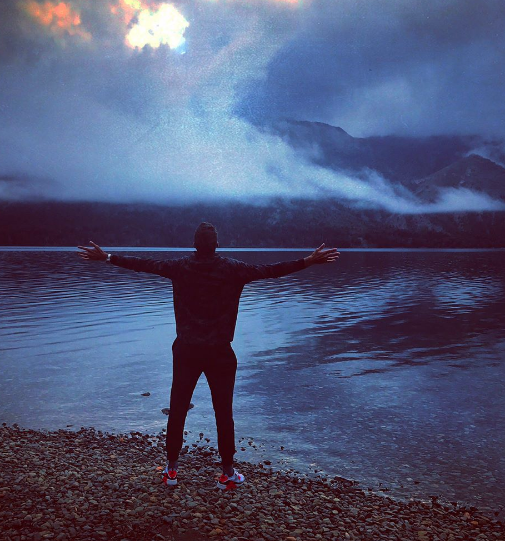 But he's well prepared for his return.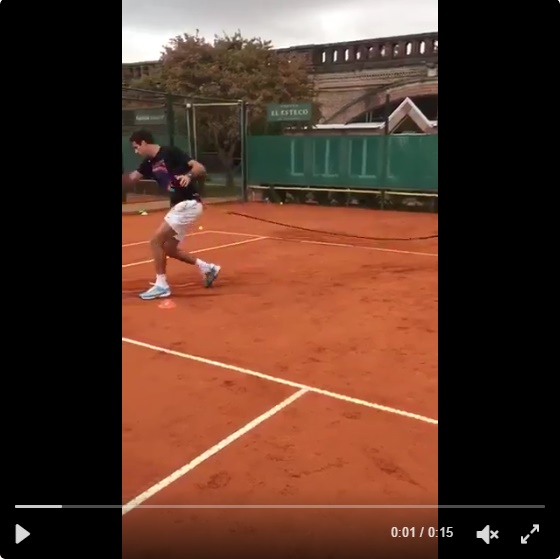 He even hired a luxury sparring-partner to make sure he'll be ready !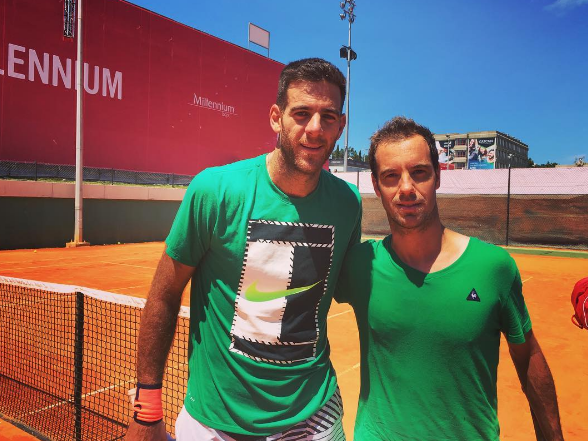 Outs :
Azarenka, Goffin, Edmund, Tiafoe, Cibulkova, Konta, Paire, Cuevas
By Arthur Jeanne