Even when he's not playing, Roger Federer is everywhere. One week after his triumph in Miami, the Swiss created a buzz after exchanging with a…pretty peculiar fan.
Even when he's not playing, Roger Federer is everywhere. One week after his triumph in Miami, the Swiss created a buzz after exchanging with a…pretty peculiar fan. Behind him, the players who have shone at the BNP Paribas Davis Cup take the next places.
1- Roger Federer (/).
When he's not shining on the courts, the most elegant player in history is still everywhere in the news. In great form, the Basel-born player has put on quite a show in a video in which we see him being called out by a pretty annoying fan. The Swiss even ends up asking him to shut up. But the fan in question is in fact Bill Gates, the founder of Microsoft !
Besides, it's all for a good cause. The video, which quickly became viral, was launched to promote the match for Africa 4. A charity event, in which Federer will face John Isner on April 29th, at Seattle.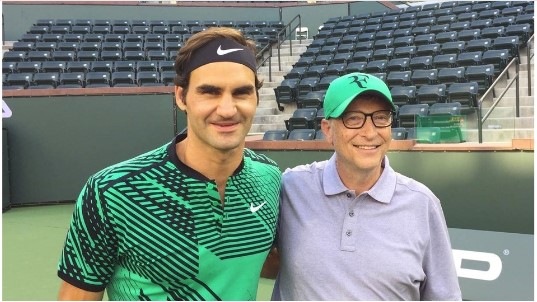 While waiting for the fourth edition of this charity exhibition match, Roger has just won the third edition against Andy Murray (6-3 ; 7-6), at home, in Zurich.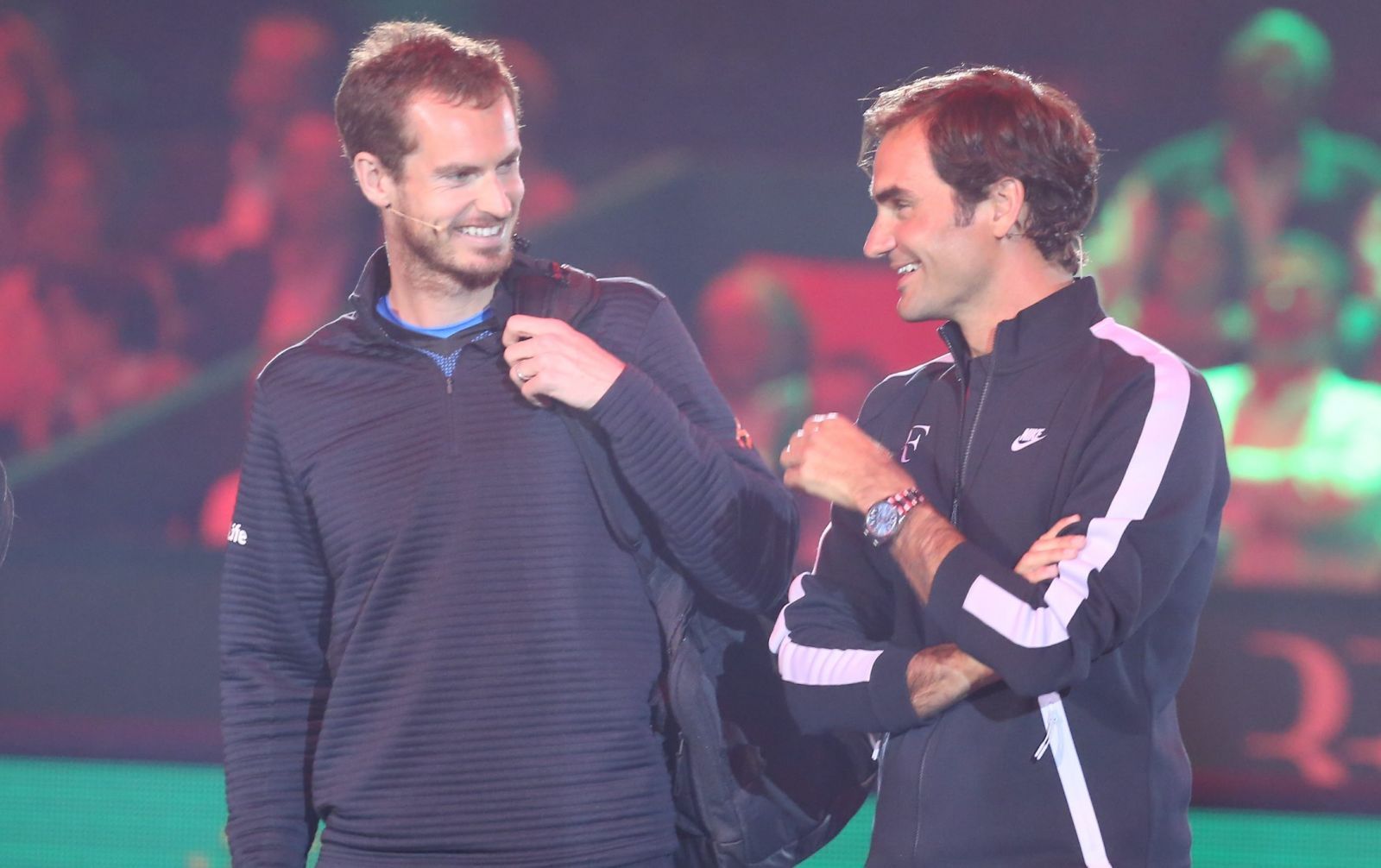 The two players even had the luxury of warming up on a moving platform, which was set up on the Limmat river. A bucolic setting to hit a few balls.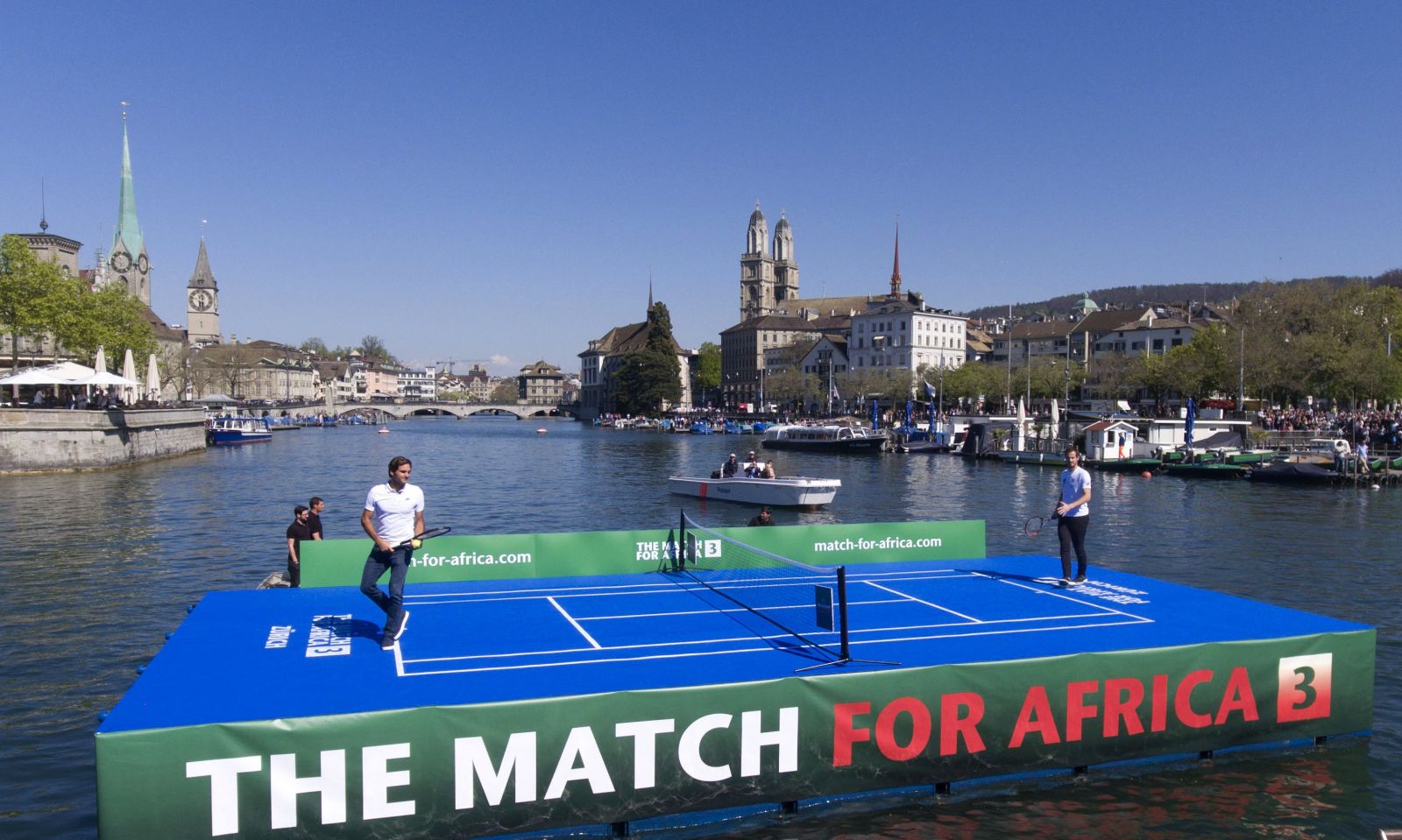 In the end, we actually saw Roger on the courts before Roland Garros.
2- Viktoria Azarenka (NE).
Beware, women of the professional circuit ! The ex-world number 1 has made her return official. She'll be back on the courts during the Stanford tournament, which will take place between July 30th and August 6th. The Belarusian, who gave birth to a little Leo last December, played her last tournament in May 2016. So it's no surprise to see that her first fitness sessions are quite demanding.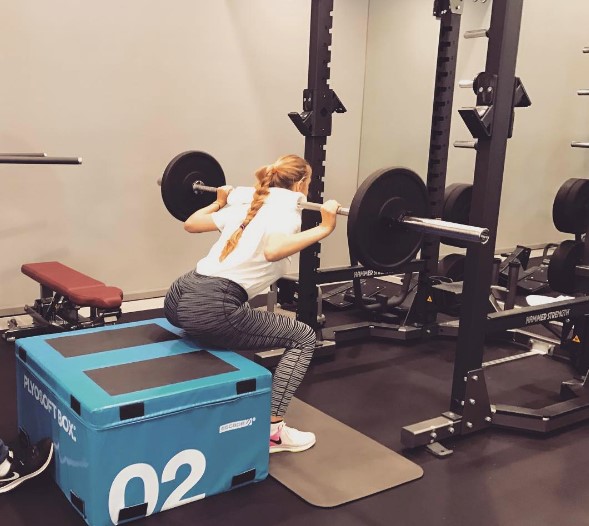 But Vichka has also hit a few balls.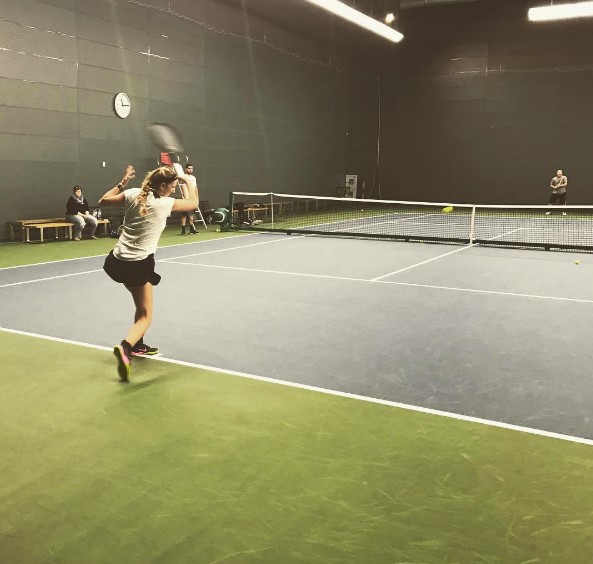 Without forgetting to take care of her son.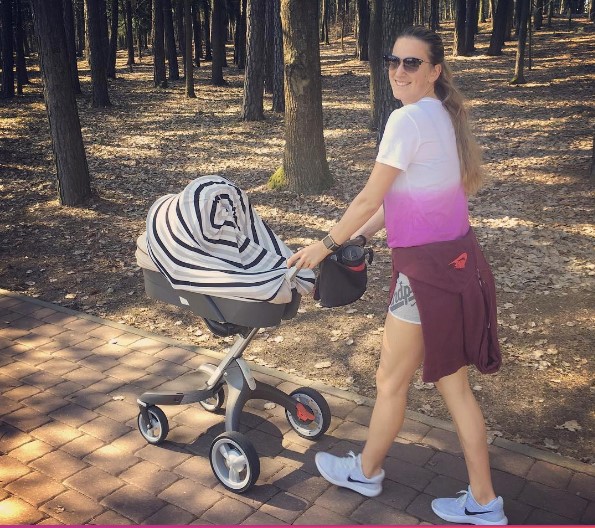 3-Rafael Nadal (+5).
This week, Rafa got angry during a press conference. And it must be said that he had every right to do so. A journalist thought it was a good idea to tease him, by questioning him on his victory against Roger Federer…Just as a reminder, after the Australian final, the Spaniard had once again lost against his best enemy in the final of the Miami Open. In order to perk up, Rafa went back to his native island, and has been training in his academy in Manacor. An ideal way to launch the season on the surface which made him king, while waiting for Roland-Garros.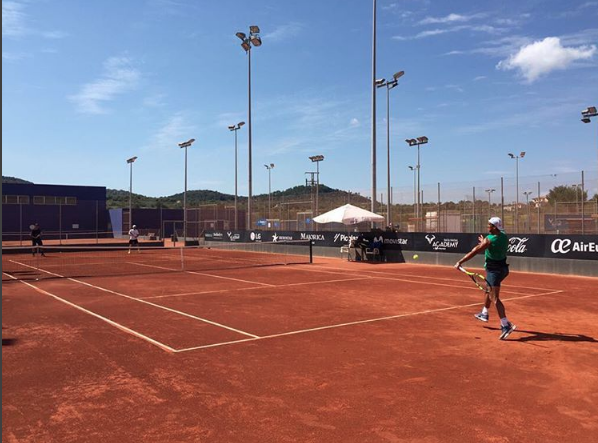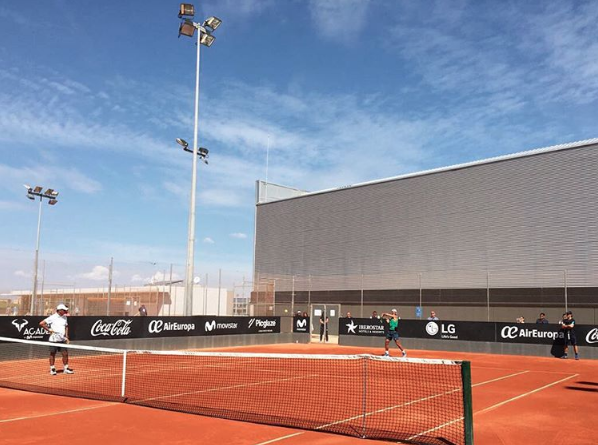 Vamos !
4- Serena Williams (-1).
Serena Williams has decided to leave the small yellow ball for a bit, to play table tennis against a prestigious opponent : Stephen Curry.
A tensed match, which still left her a little bit of time to pose in her evening dress, and even try to fly.
5- Nicolas Mahut (NE).

During this BNP Paribas Davis Cup weekend, the Angers-born player shone. His victory in the doubles with Julien Benneteau has given France the decisive point against the British. And if Mahut is one of the best doubles player in the world, he proved it once again, notably with this return which came out of nowhere. Actually, it came from behind the hoardings !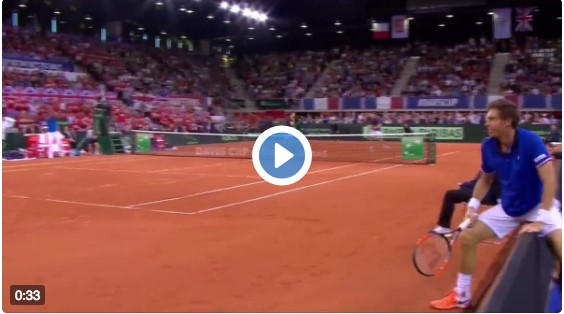 Which deserved a group hug with his teammate and with his captain, Yannick Noah.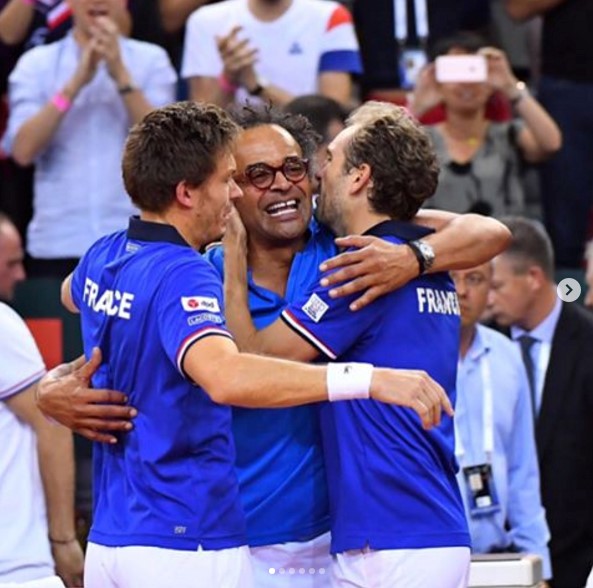 6- David Goffin (NE).
Belgium has found itself a new hero, and it's David Goffin. In the duel against Italy, the Belgian did the job against Andreas Seppi, before crushing Paolo Lorenzi. He even treated the crowd with this two-handed backhand.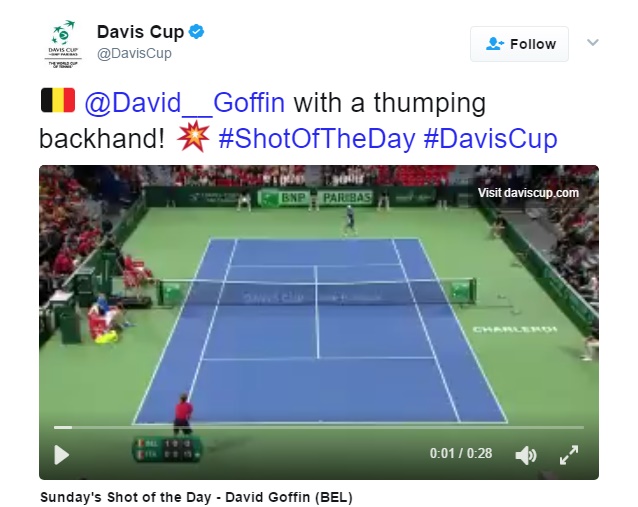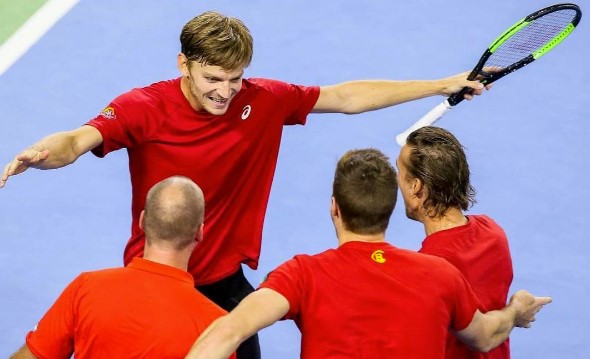 Next stop : in September, against Australia.
7- Daria Kasatkina (NE).

The future of women's tennis produced a great performance in Charleston, as the Russian Kasatkina has won her first WTA title.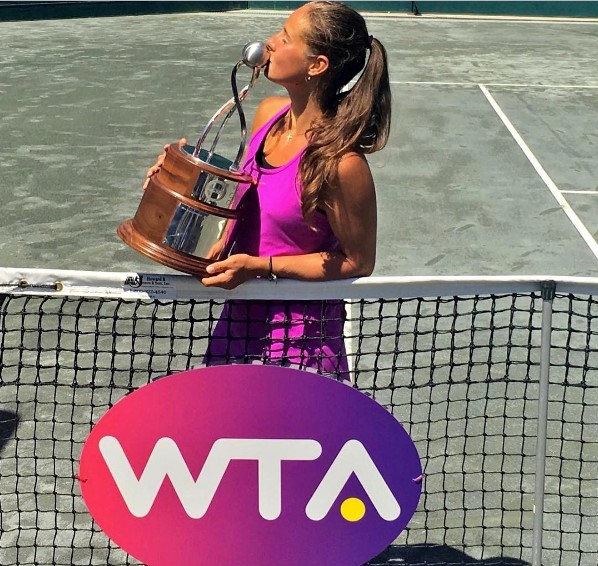 Notably with shots like this drop shot.
At only 19, Daria is starting to make a name for herself.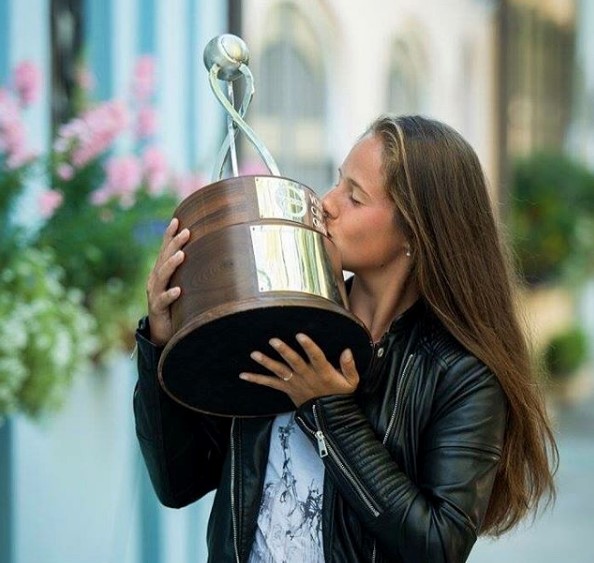 8- Novak Djokovic (+2).
Nole has had a difficult start of the season. But thankfully, he can still count on his BNP Paribas Davis Cup team to cheer him up. A magical lob against Ramos and an easy victory, and here is Serbia, qualified for the semi-final against France.
Before that, Djoko had shown his mischievous side, by singing the latest reggaeton hit : Despacito, from Luis Fonsi.

9- The cat (NE).
If there was only one buzz to remember from last week, it's this cat, watching the Miami Open final between Federer and Nadal with a keen interest.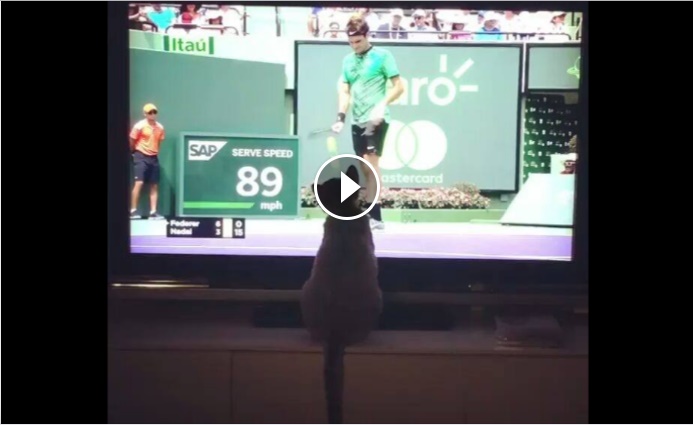 10- Dominika Cibulkova (NE).
The Slovakian has decided to take a small break in Marrakech before the start of the very demanding clay season. And she lit up the web with her pretty sexy outfits.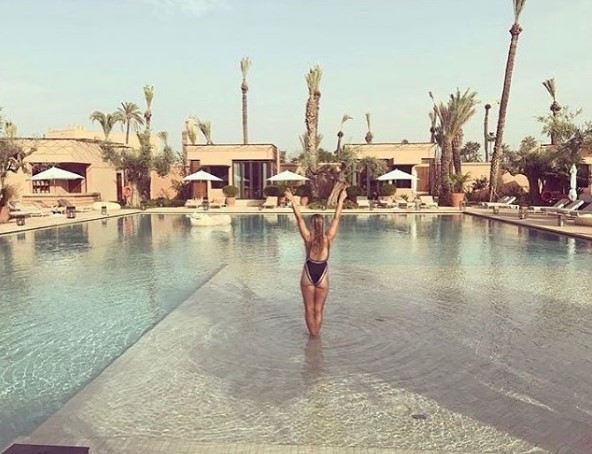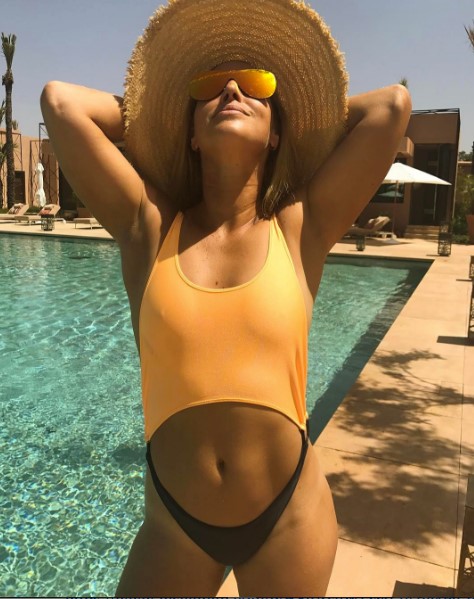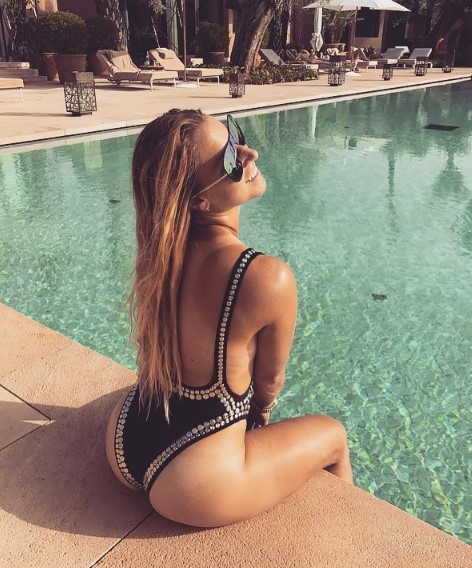 Before calming down everyone, by posting pictures of her husband and herself. A husband with who she goes cycling.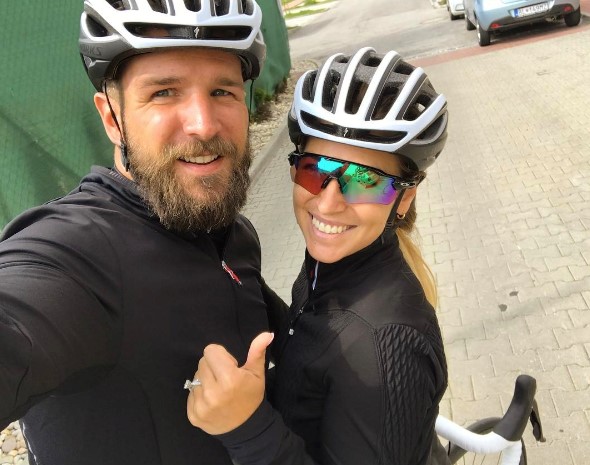 11- Viktor Troicki (NE).
We had good fun this week in Belgrade. On top of joining the French in the BNP Paribas Davis Cup semi-finals, the Serbs have had the time to attend a traditional dance show. And Troicki wasn't the last one to start dancing.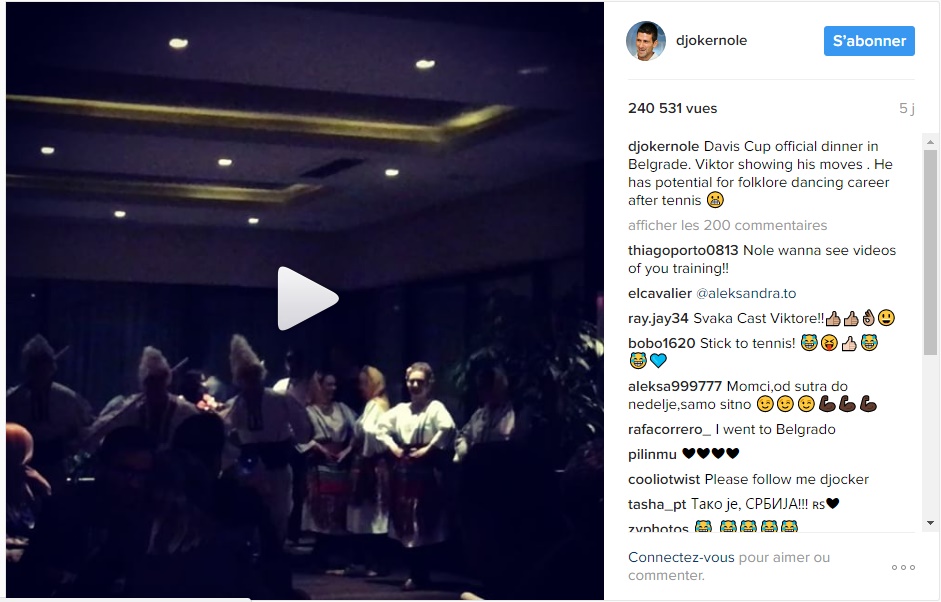 12- John Isner (NE).
The American giant has had a tough weekend. He couldn't do much against Nick Kyrgios in the BNP Paribas Davis Cup quarter final, and saw his team get knocked out. However, his week has started well thanks to another sport : basketball. Isner actually played a one-on-one against another big man of the circuit, his fellow countryman Reilly Opelka.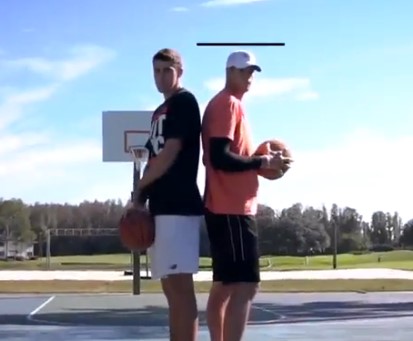 Enough to think about an eventual career change ?
13- Kimiko Date (NE).
The Japanese played her first tournament in 1989, a year in which many players of the current circuit weren't even born yet. She was also the world number 4 in 1995. And today, at 46, she has decided to make her come-back on the WTA circuit !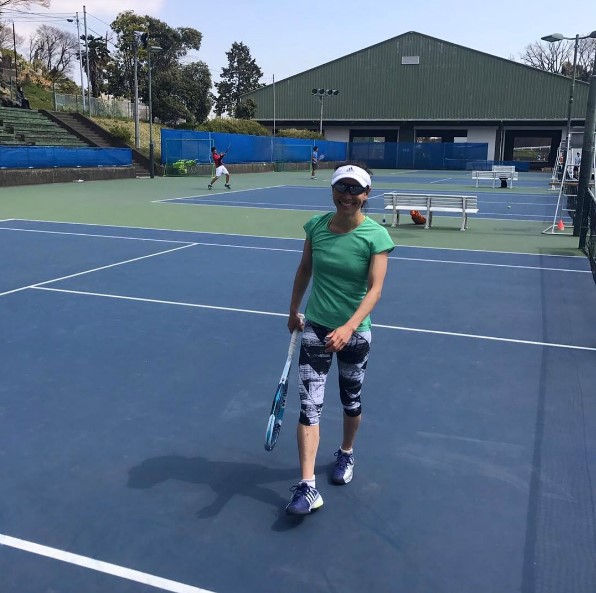 Inexhaustible, Kimiko had managed to reach the third round at Wimbledon, at 42 ! Four years later and a double-knee operation later, here she is, making her return.
14- Juan Martin Del Potro (-3).
The tower of Tandil is getting ready for the clay season at home, in Argentina. While he has decided to skip the Monte-Carlo and Barcelona tournaments to get used to the Parisian surface, he hasn't forgotten to treat his followers with videos of his incredibly powerful forehand.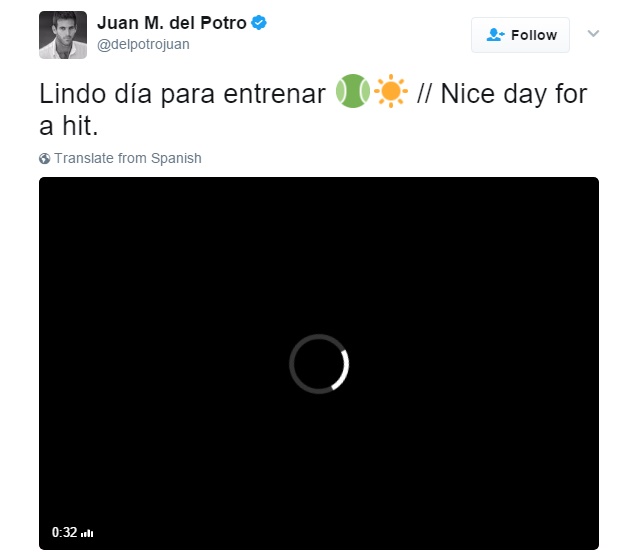 This week, the Argentine also wished his native city a happy birthday, as it celebrated its 194 years of existence.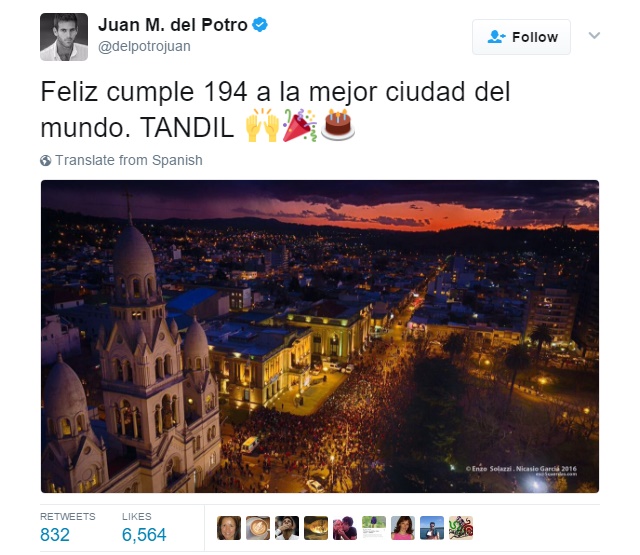 As for his love life, his partner, the Argentinian actress Jimena Baron, has made their relationship official. A pretty intense week in the end.
15- Nick Kyrgios (-13).
Another contrasted week for Australian tennis' bad boy. Everything started on Wednesday when Kyrgios put his car, a 2015 BMW F80 M3, up for sale on his Facebook page. A post which stirred controversy as one fan posted : « Been looking for a car around the $6000 range. » To which the bad boy replied : « I'll send you the petrol tank lid. » Thankfully, Nick was better on the courts, as he greatly helped Australia in the BNP Paribas Davis Cup quarter-finals by winning both his singles matches.
Outs :
Tsonga, V.Williams, Sharapova, Konta, Wozniacki, Nadal, Fognini, Wawrinka, Boutillier, Monfils
By Arthur Jeanne