A third consecutive week at the top of our offbeat ranking for Roger Federer. Classy photos, DJing, and huge animals : the Swiss is making the most of his reborn hype.
A third consecutive week at the top of our offbeat ranking for Roger Federer. Classy photos, DJing, and huge animals : the Swiss is making the most of his reborn hype. He's in front of Tommy Haas, who published the selfie of the year, and Victoria Azarenka, who's ready to make her come-back on the circuit.
1- Roger Federer (/).
Roger Federer keeps on confirming his amazing comeback. The Swiss is making the most of his current success, as well as Murray and Djokovic's bad form, to get the same amount of promotion that he once had. A good example with this photoshoot for GQ, which was all around the social networks lately.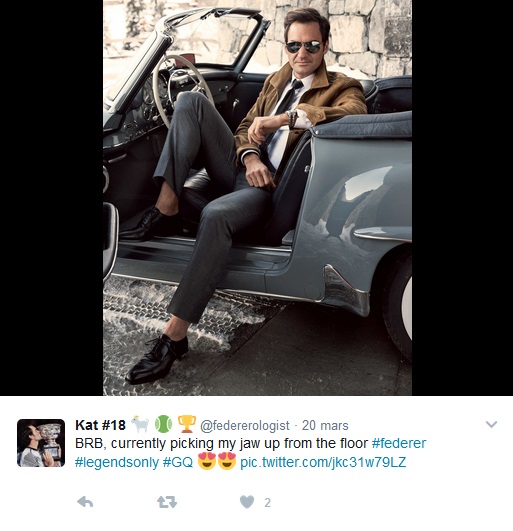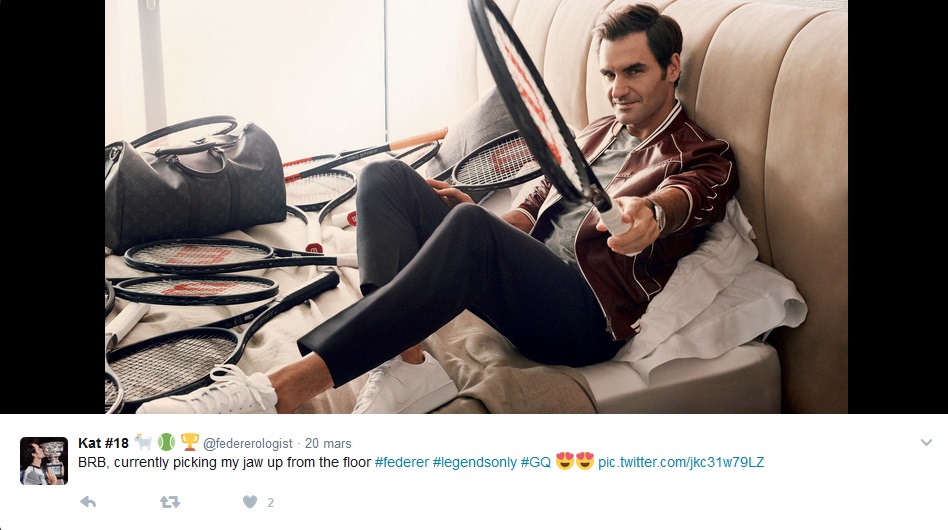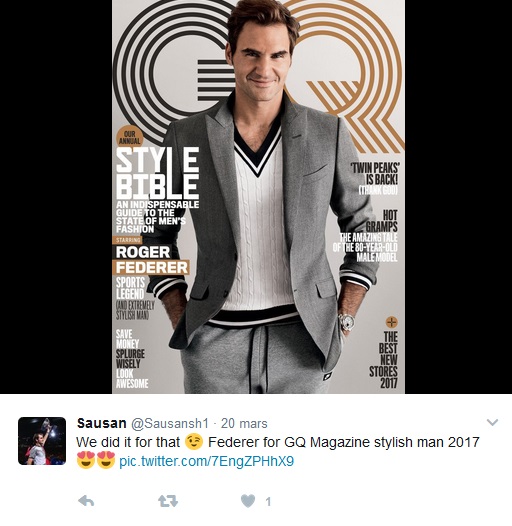 Federer also got behind the decks to promote a famous champagne brand.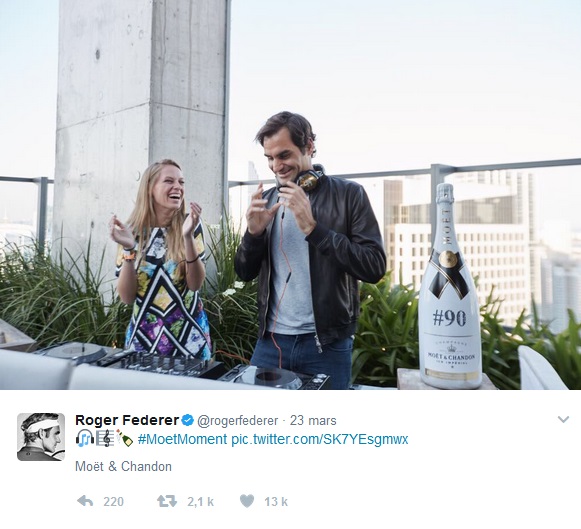 He also tried to pose for a selfie with an iguana, with the animal looking as relaxed as a squirrel in Montréal…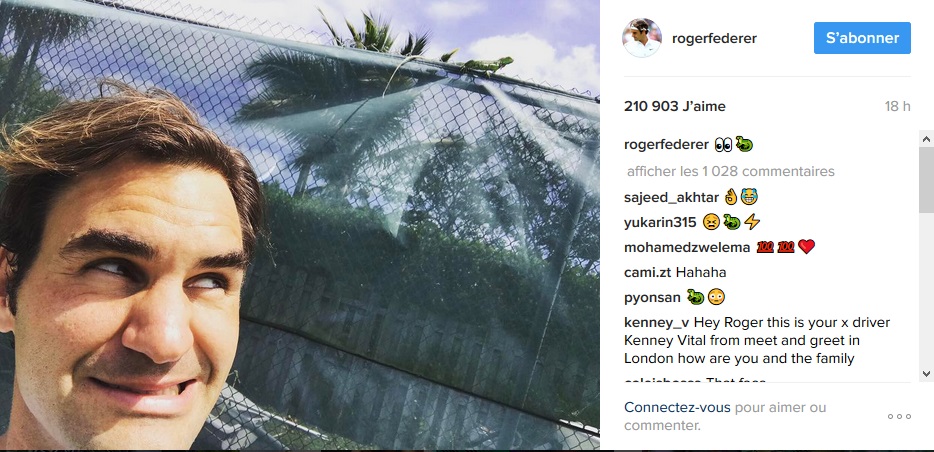 2- Tommy Haas (NE).
The #IguanaSelfe boss is obviously Tommy Haas, with this pretty unusual suspension of play during his match against Vesely.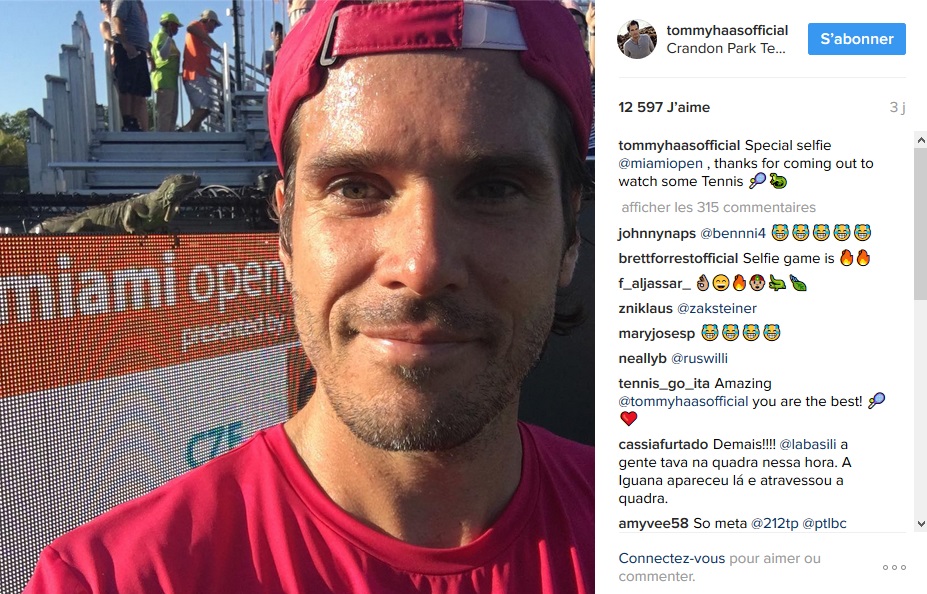 A match which the Austrian lost, as he might have been a little too distracted by the surprising intrusion.
3- Victoria Azarenka (NE).
If the current tennis news revolve around the Miami tournament, why not check on the current title-holder, Victoria Azarenka ? Well, everything looks like it's going great. She even showed an impressive flat stomach, three months only after giving birth !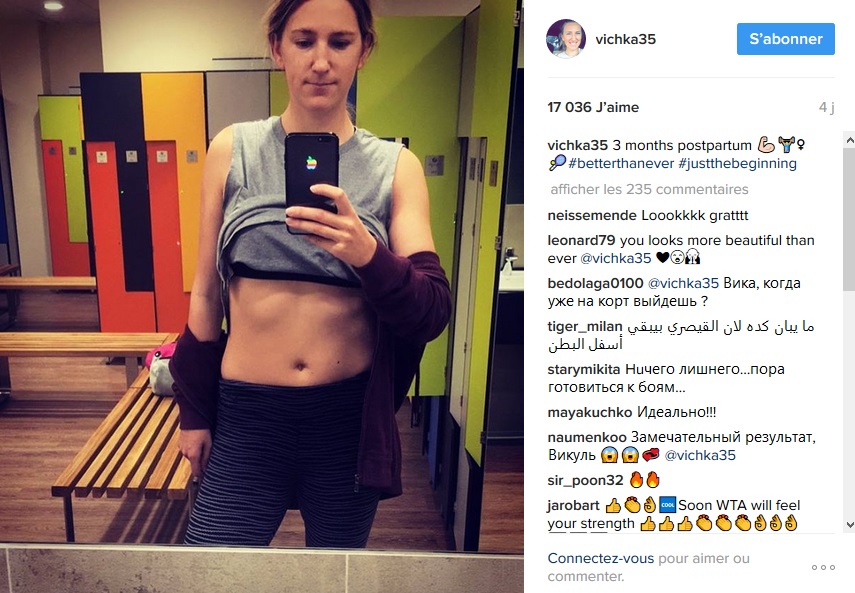 The Belarusian is training hard to make a quick come-back.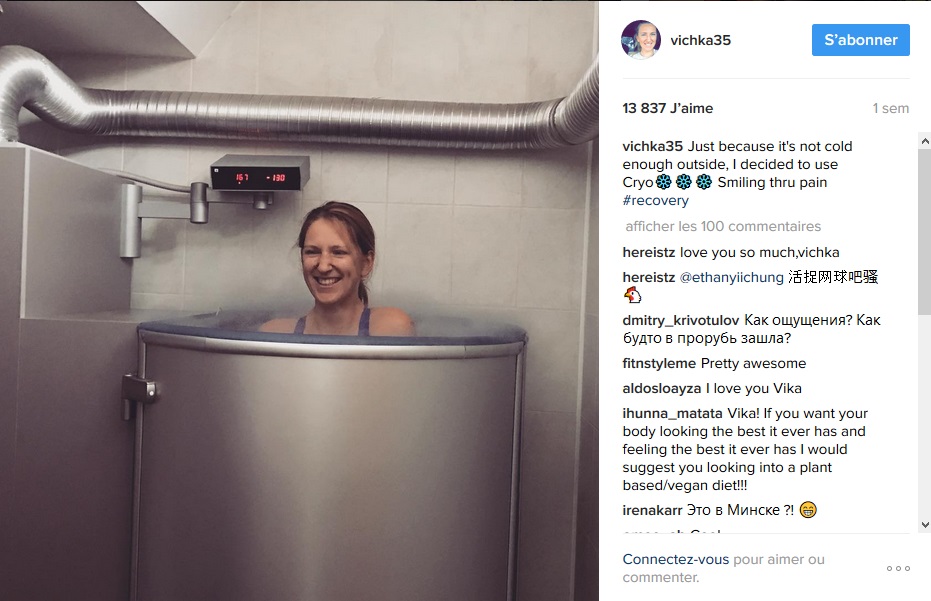 She's also studying for her exams.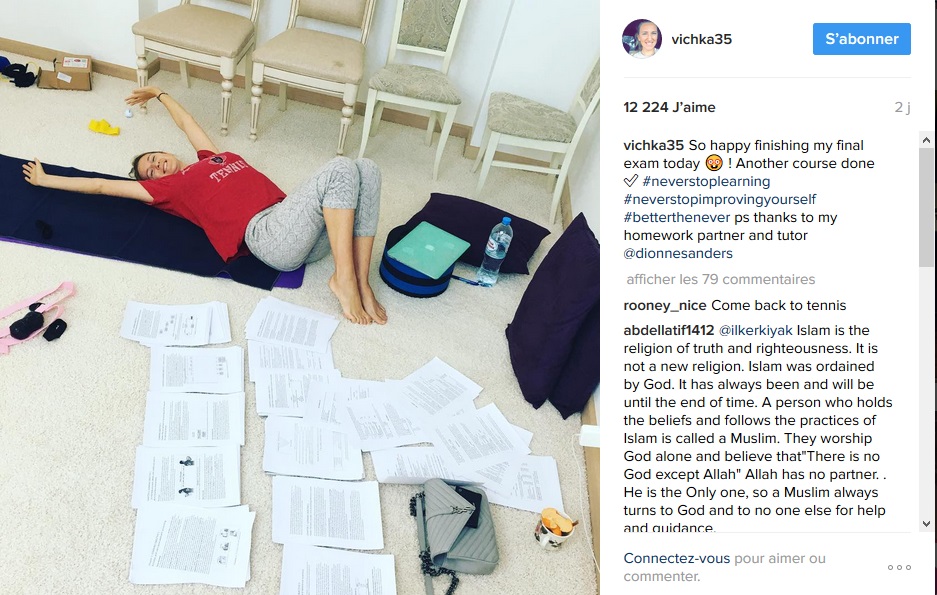 Big motivation.
4- Maria Sharapova (-2).
Speaking of a big comeback, Maria Sharapova's one is imminent, as she will take part in the Stuttgart tournament in less than a month. The Russian isn't taking things lightly, as she wishes to get back to her best level.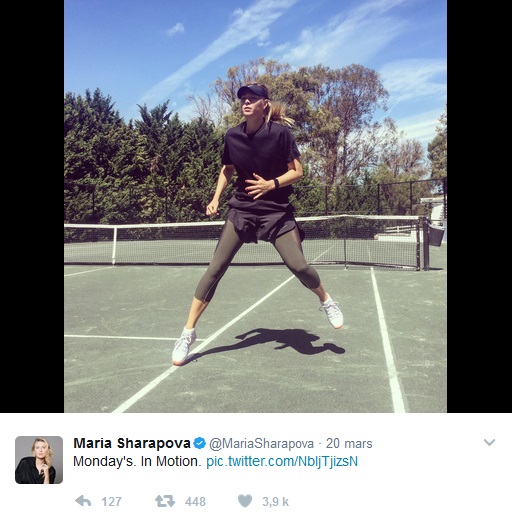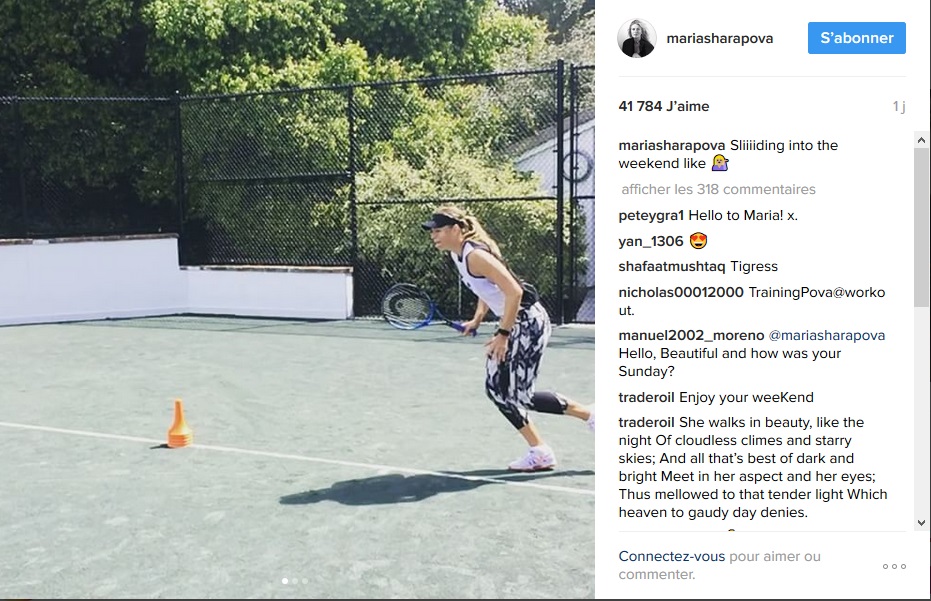 There is still a question mark regarding her presence at Roland-Garros. So far, the directors of the tournament haven't decided on whether or not she should be awarded a wild-card.
5- Petra Kvitova (NE).
Petra Kvitova's return isn't planned yet, but she has given her fans very reassuring news this week.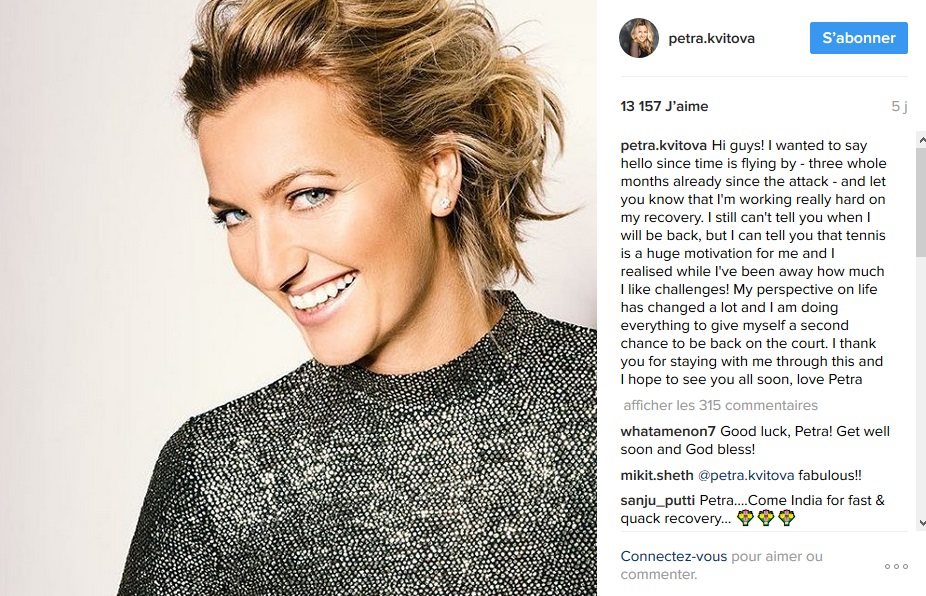 As a reminder, the Czech was assaulted at her home last December.
6- Eugenie Bouchard (+1).
Week after week, Eugenie Bouchard is getting out of control. Here she is, looking like a washing powder box. Whatever floats her boat, after all…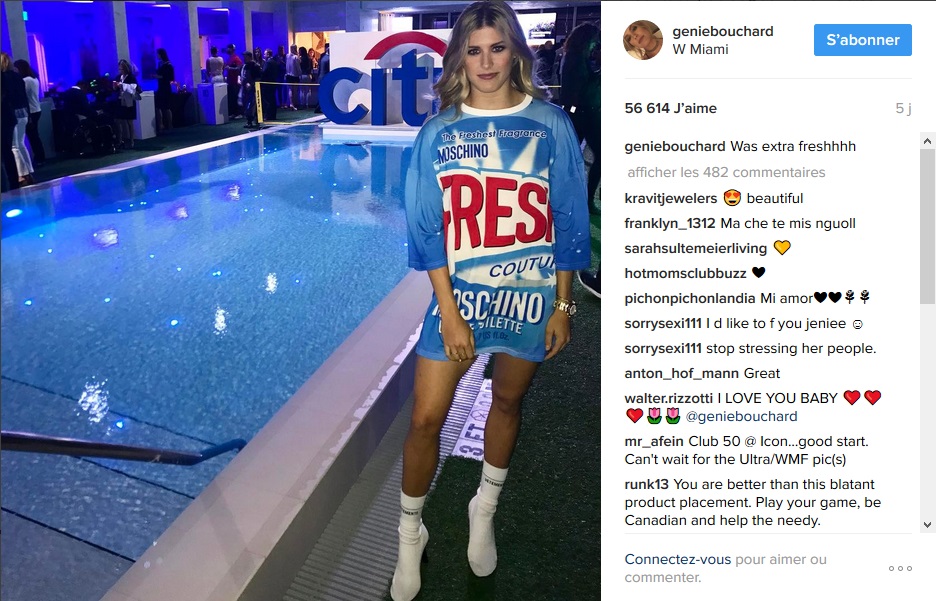 The only issue is that the Canadian is unrecognizable racquet in hand : she was knocked out in the first round in Miami by an unknown Australian. Selfies are cool, but she might want to get back to work.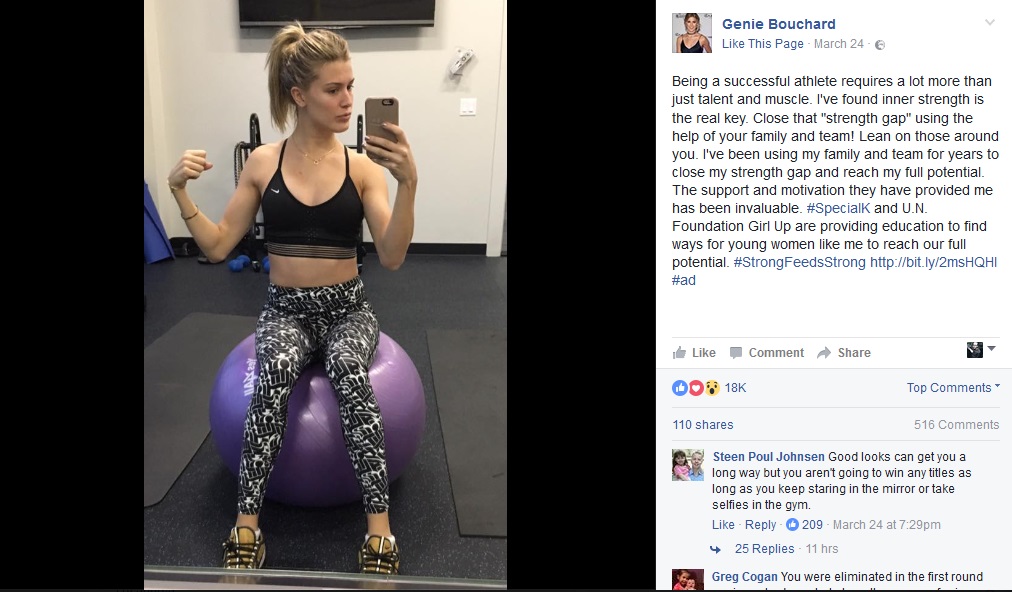 7- Jo-Wilfried Tsonga (+1).
Tsonga took a well-deserved break from tennis, as he welcomed his first child. A young heir is born and the French has « stars in his eyes ».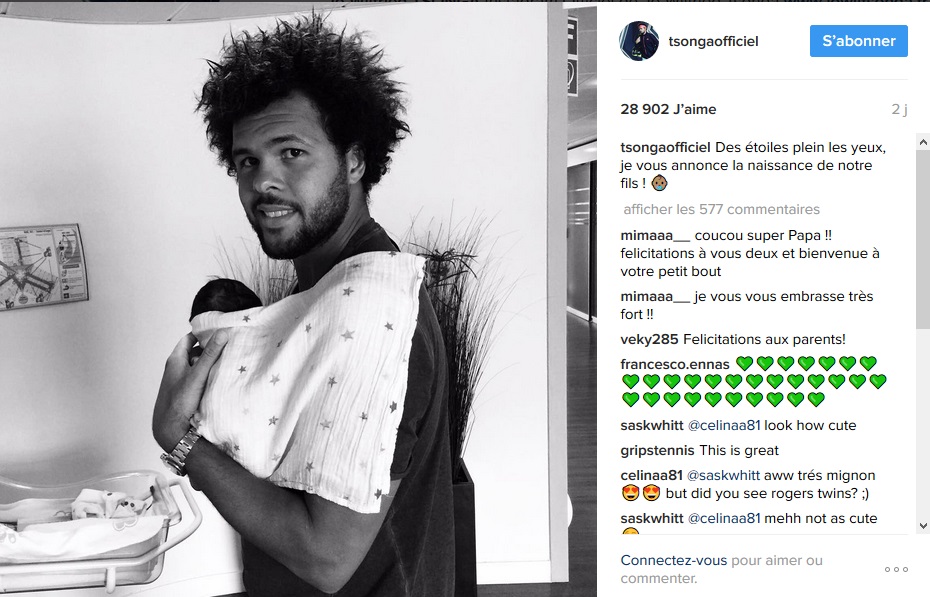 Among the numerous congratulations he received, we found the message sent by his buddy from the circuit, Nick Kyrgios.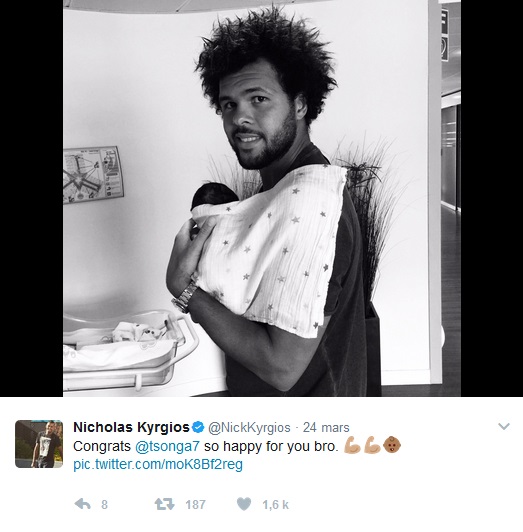 8- Nick Kyrgios (-5).
Kyrgios who looked like he was having a great time in Miami. Alone…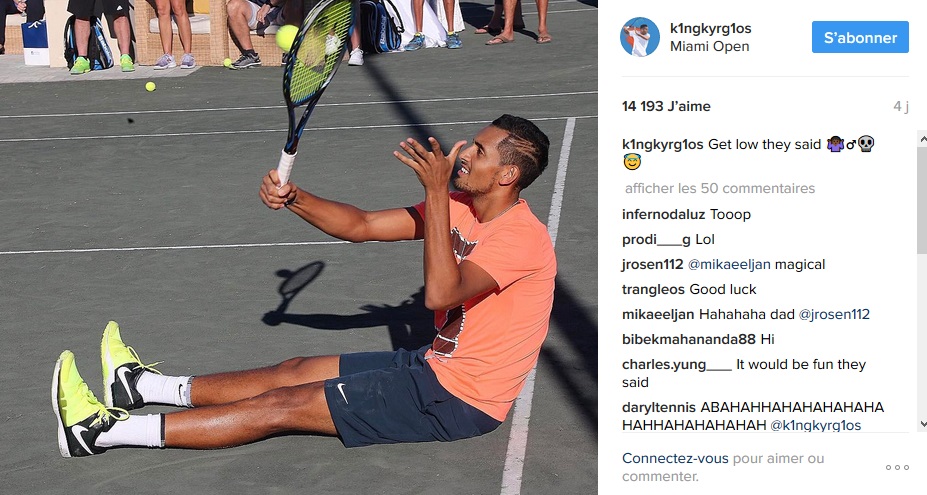 Or in a duo with his fellow countryman Matt Reid, even if the pair was defeated very early by the unmissable Bryan brothers.
9- Rafael Nadal (NE).
The Miami Open is also a good opportunity to meet local stars. Rafael Nadal spent an evening with Enrique Iglesias, as the two will soon team up to open a restaurant there.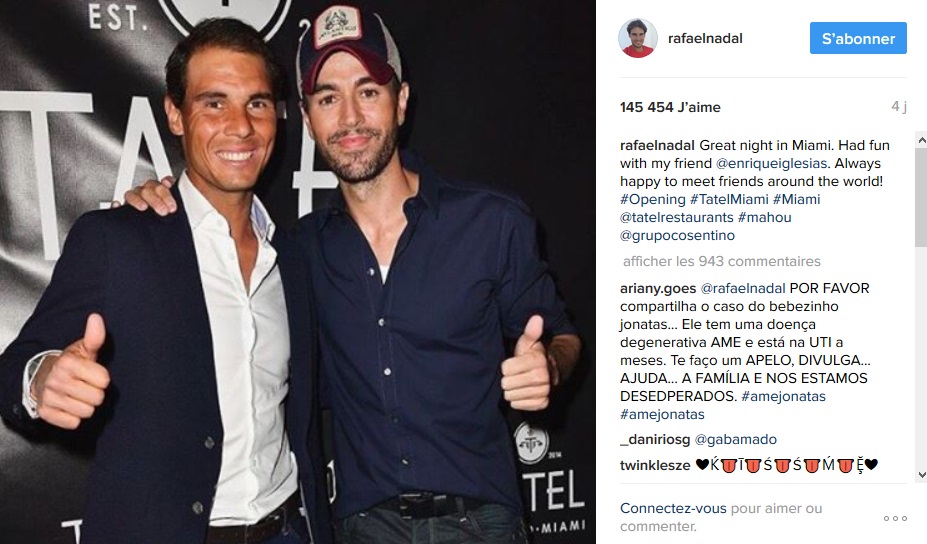 10- Juan Martin Del Potro (+2).
On his side, Del Potro took a picture with the great Gustavo Kuerten.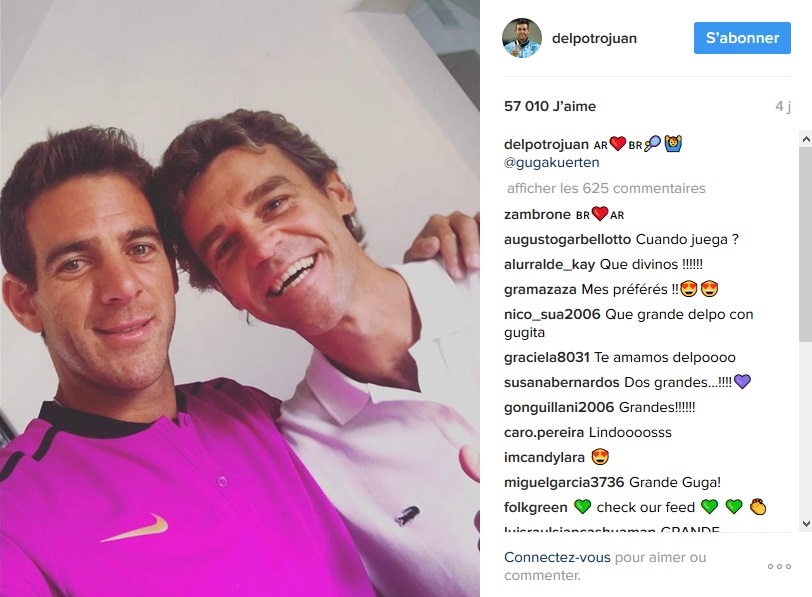 A lot of love on this picture.
11- Agnieszka Radwanska (NE).
You should always trust Radwanska to light up the women's circuit.
« Who run the world ? Girls »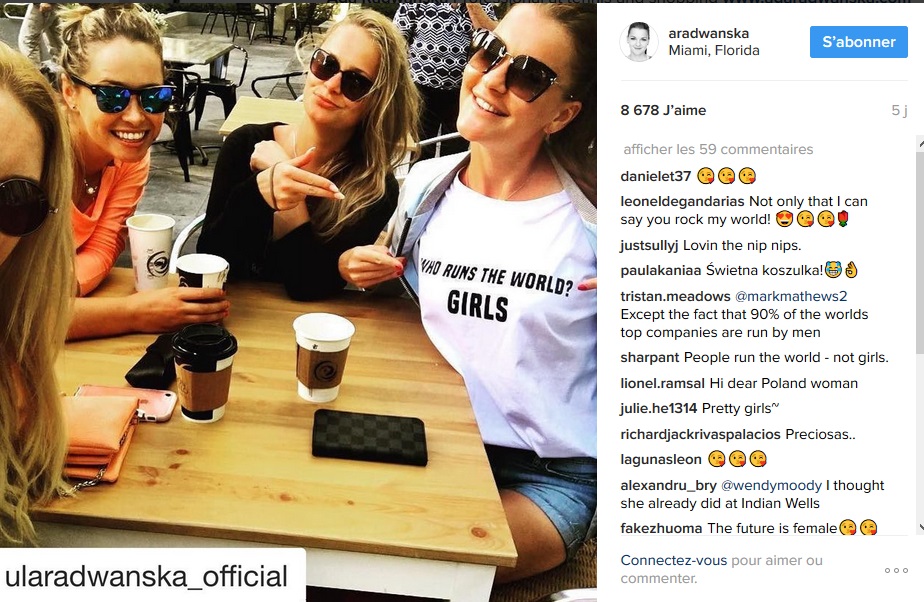 12- Bettanie Mattek Sands (NE).
In terms of « hot shots », Mattek Sands has done a great job in Florida.
The American has got a unique style on the courts, as off the courts, like at this reception, where she was almost unrecognizable.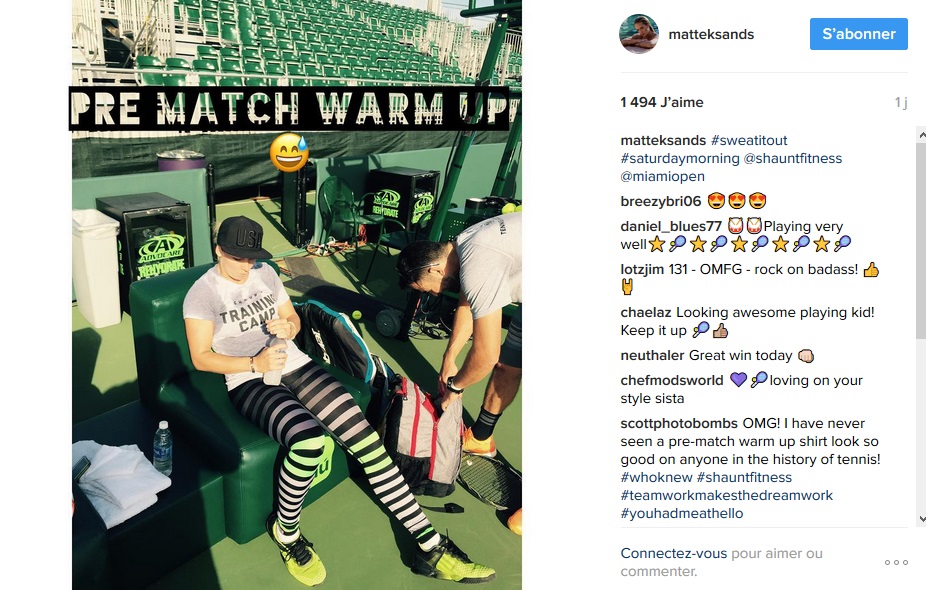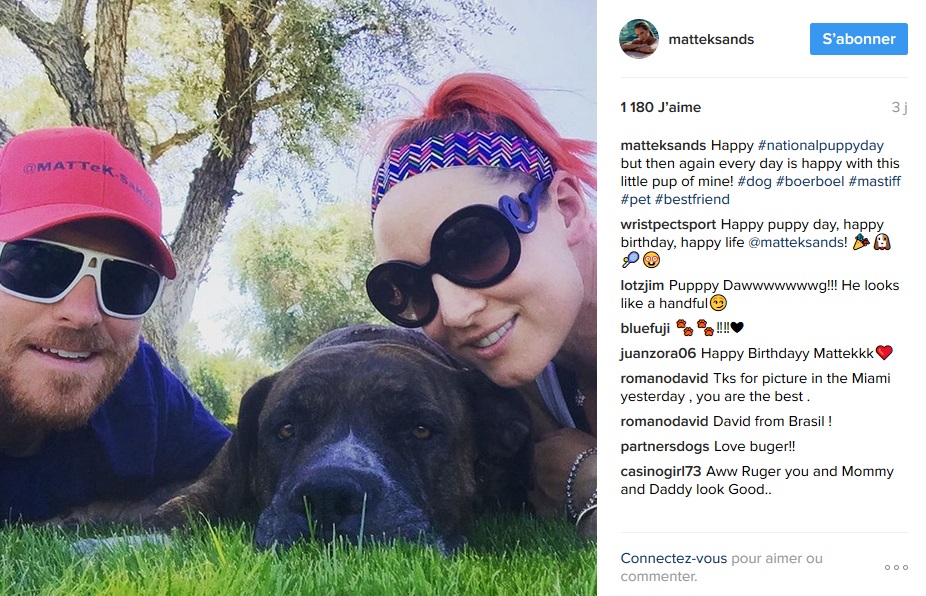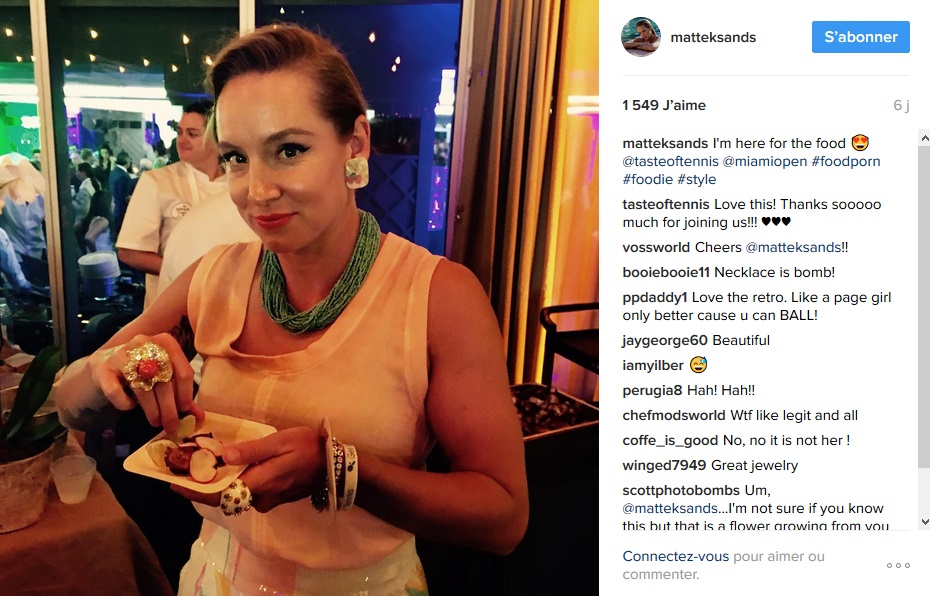 13- Angelique Kerber (NE).
Still in Miami, Angelique Kerber promoted the tournament during an NBA match of the local team, the Miami Heat.
She didn't swap her rackets for a big orange ball.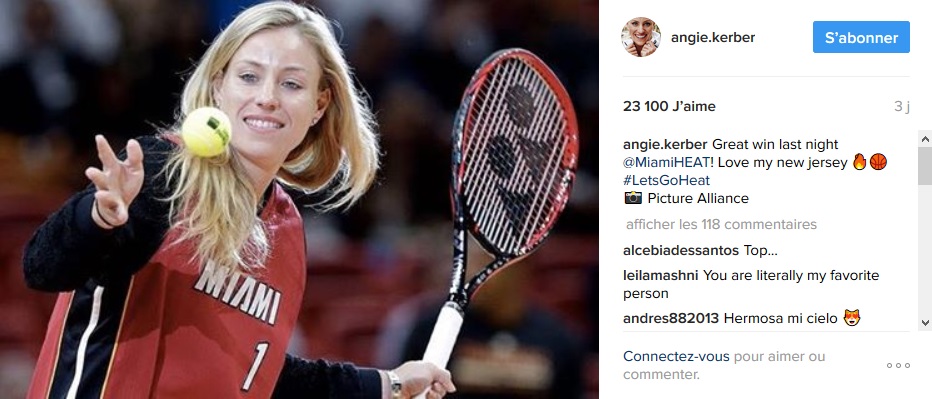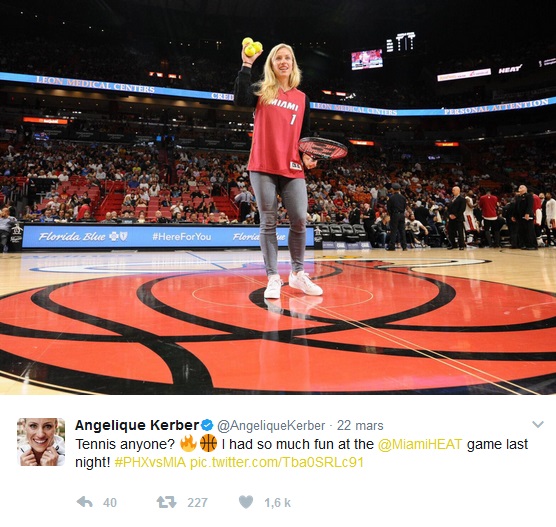 14- Benoit Paire (NE).
Benoit Paire has met an iguana in Florida.
However, he didn't seem to find his peacefulness. As you can see, his rackets can testify…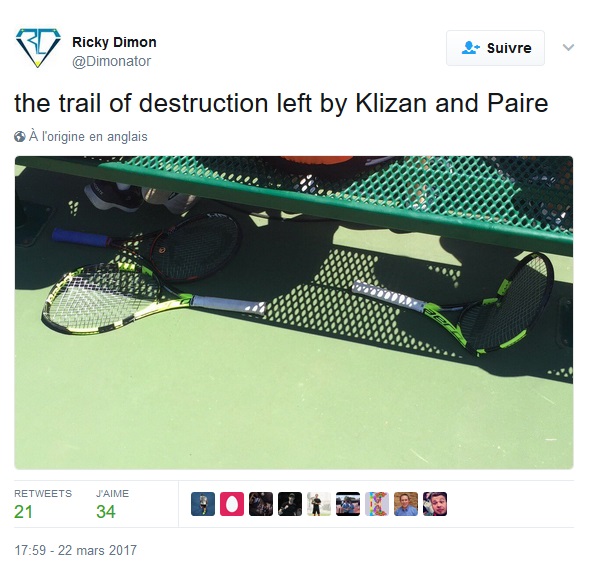 The Frenchman's tournament : two wins and a third round defeat against Donald Young. A defeat which he didn't seem to enjoy at all.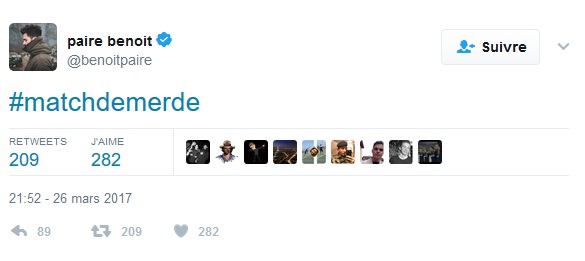 15- Billie Jean King (NE).
One last tennis and film piece of information with Bille Jean King who has been promoting the movie Battle of the Sexes, which tells the story of a famous match she won against the macho Bobby Riggs in 1973. With the leading roles interpreted by Emma Stone and Steve Carell. The film will be released in September.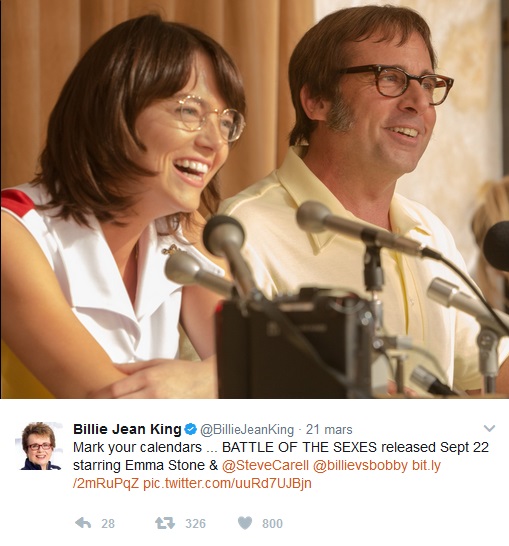 Billie Jean King also showed us a very nice picture of her and Elton John to celebrate the singer's birthday. He turned 70 last Saturday.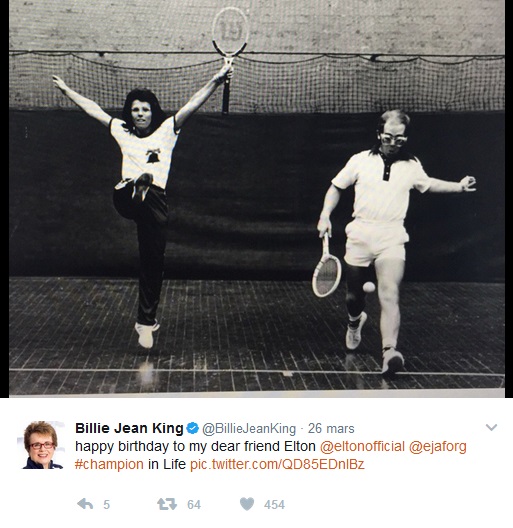 Outs :
Wawrinka, Vesnina, Kuznetsova, Herbert, Fognini, Thiem, Mladenovic, Monfils, Tiafoe
By Régis Delanöe