Here it is, Andy Murray has won the first title of his season, after dominating Fernando Verdasco in the final. Enough to take the lead in our offbeat ranking, while drinking a few tequilas.
Here it is, Andy Murray has won the first title of his season, after dominating Fernando Verdasco in the final. Meanwhile, in the small world of tennis, we've prepared for the Indian Wells BNP Paribas Open, we've celebrated the World Tennis day, and we even drank a few tequilas.
1- Andy Murray (NE).
Here it is, Andy Murray has finally launched his season in Dubai, where he won the final against Fernando Verdasco in two small sets (6-3, 6-2) after a few marathon-like points. Including this one.
Which deserved a picture with the trophy, kneeling down, with a bright smile.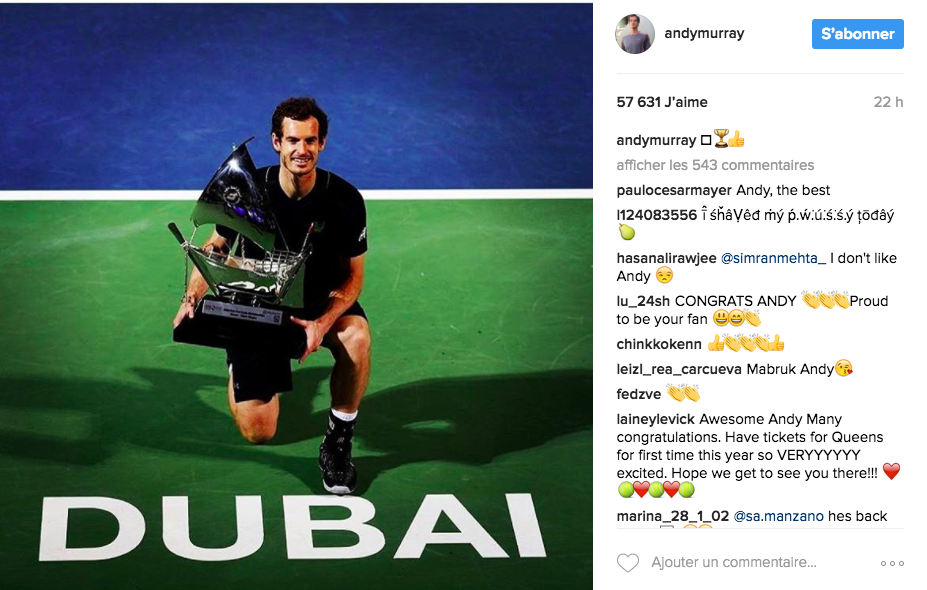 On his way to the title, Andy saved seven match points against Philipp Kohlschreiber in the quarter-final. Here they are :
2- Novak Djokovic (+9).
In Acapulco, Djoko had everything to succeed. An over-excited crowd, including during his training sessions.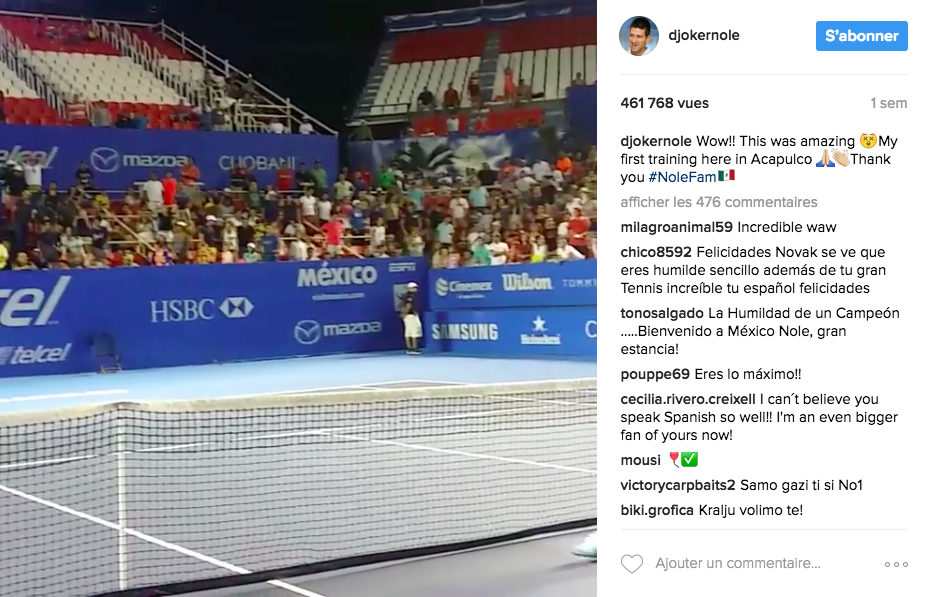 An idyllic setting.

After being defeated in the quarter-final by Nick Kyrgios, Novak consoled himself with a mini-sombrero.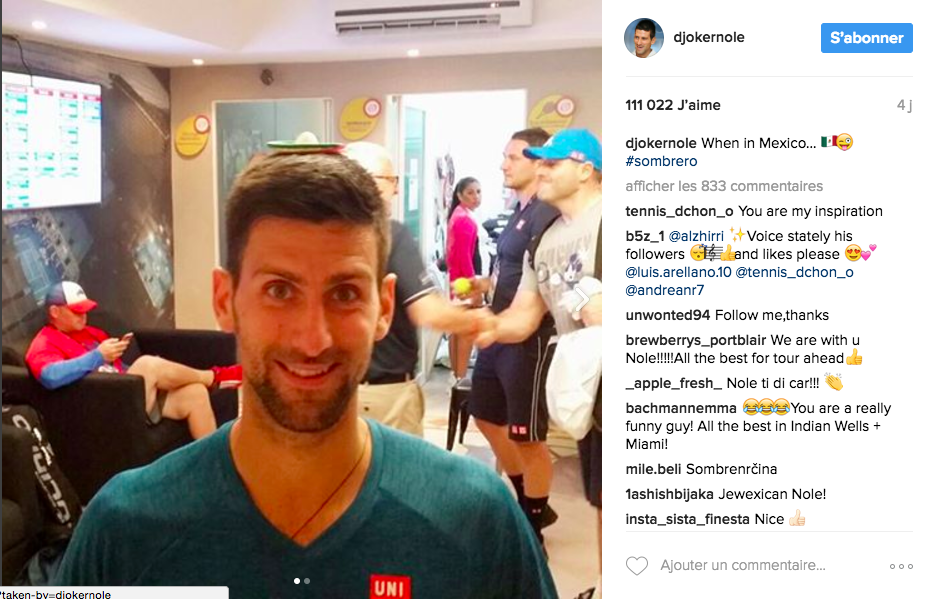 3- Rafael Nadal (NE).
This week in Acapulco, 'Rafa' lost his second final this year. Against Sam Querrey this time. But the Spaniard didn't worry at all, as he's sure of one thing : his game is coming back. Here's the proof.
To the point where he planned a little drinking session to celebrate : « I'm happy with my game, happy with what I'm showing during training. I'm so happy that I'm going to drink a few tequilas now. »
4- Eugénie Bouchard (-2).
This week, Eugénie had to answer to an embarrassing fan who thought he had seen her on Twitter.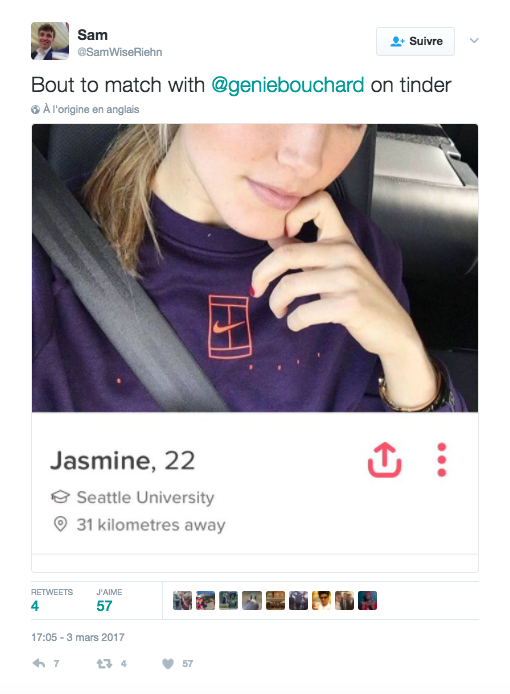 After that, while preparing for the Indian Wells BNP Paribas Open, she congratulated the organizers of the tournament for paying an hommage to Petra Kvitova, who was assaulted at her house in December.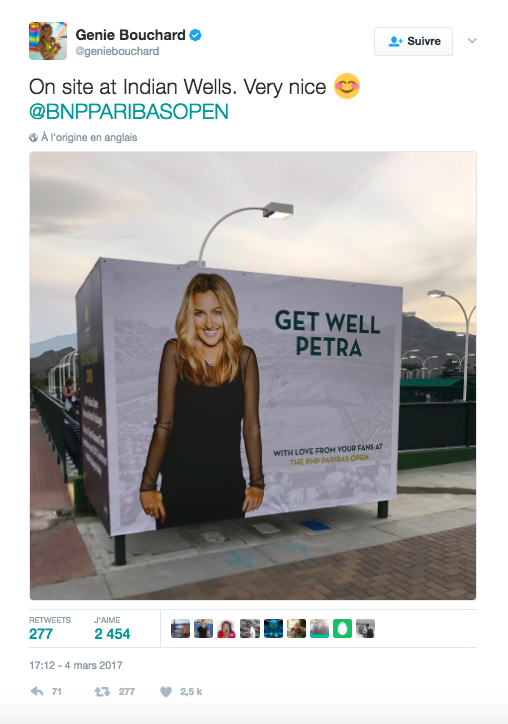 In the middle of all that, Eugénie trained well, and didn't forget her food supplements.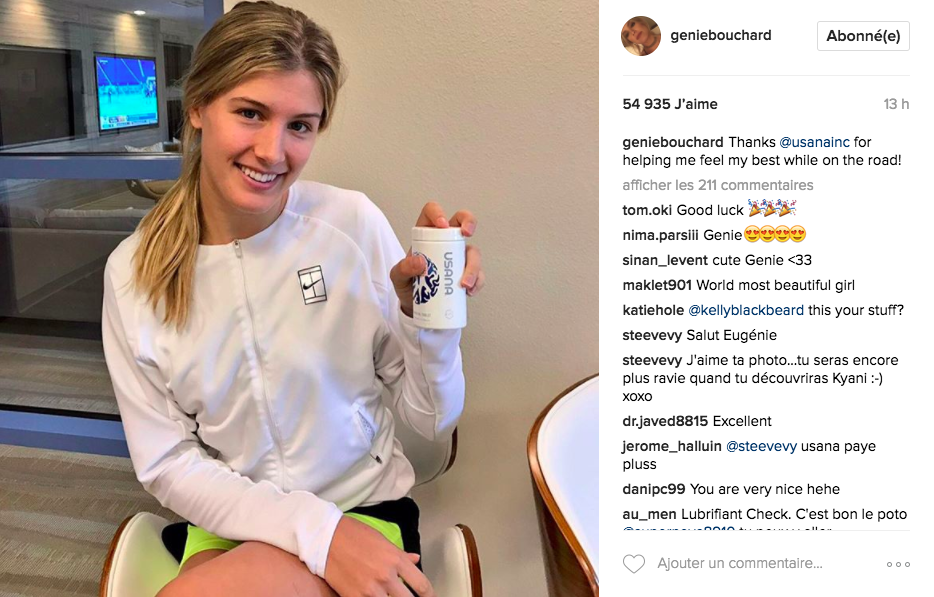 No worry, she's ready.
5- Nick Kyrgios (NE).
Nick Kyrgios felt at home in Acapulco. The proof here, as he was bare-chested before his quarter-final.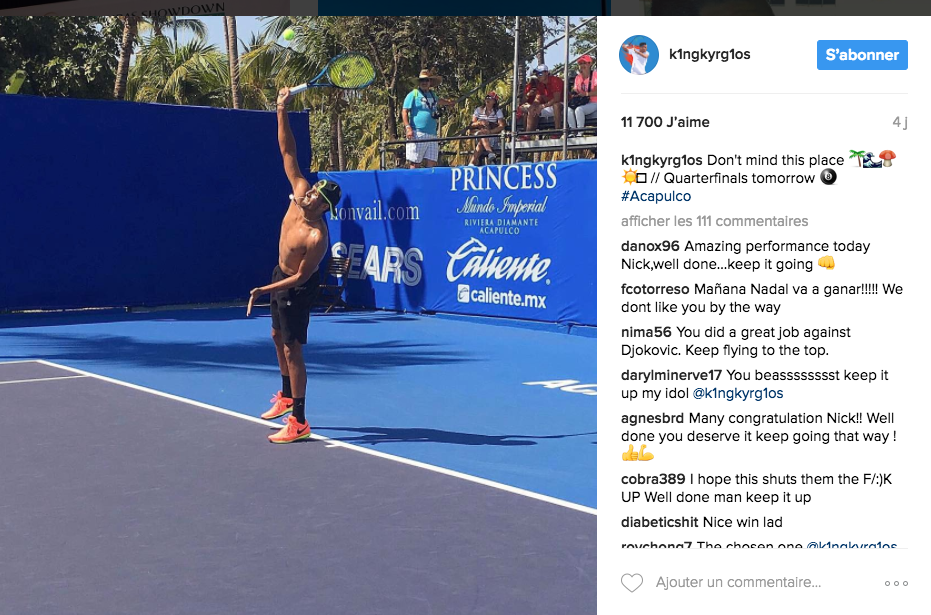 Some impressive muscles which surely helped him to defeat Novak Djokovic in the quarter final. Before, once again, losing his focus and losing against Sam Querrey. As usual, he went to seek comfort in the arms of his girlfriend, the eternal and patient Ajla Tomljanovic.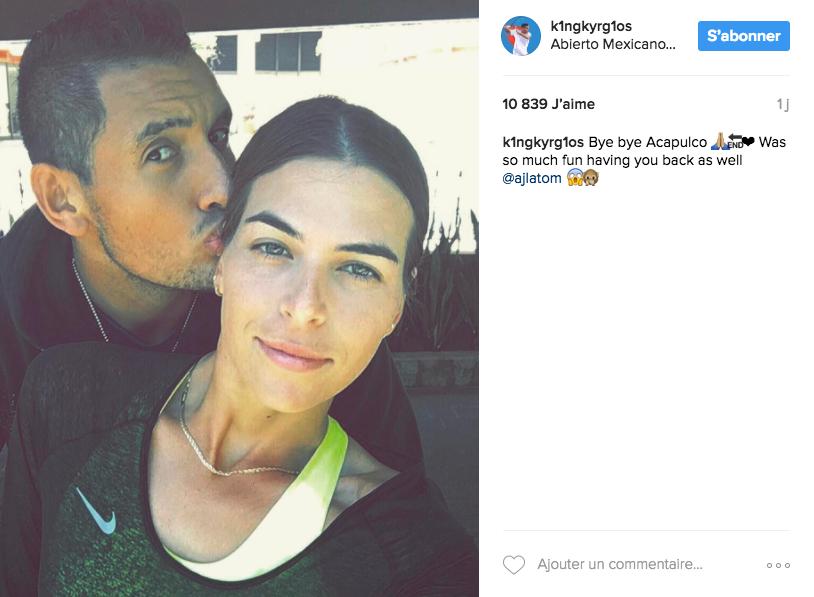 And he flew away. To New York, for the World Tennis Day.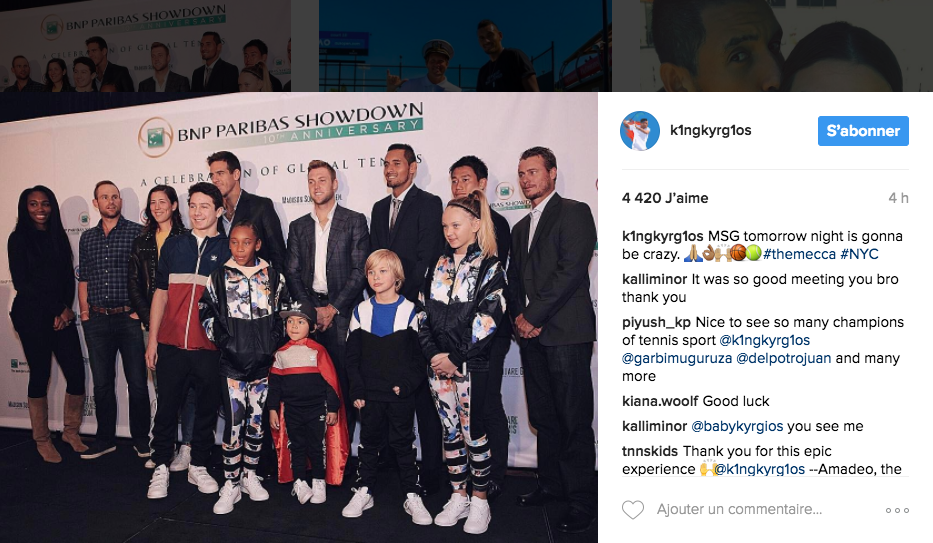 6- Garbine Muguruza (NE).
Garbine is also preparing for the Indian Wells BNP Paribas Open. With an exhibition match played in New York against Venus Williams for the World Tennis Day. And she looks like she enjoyed it.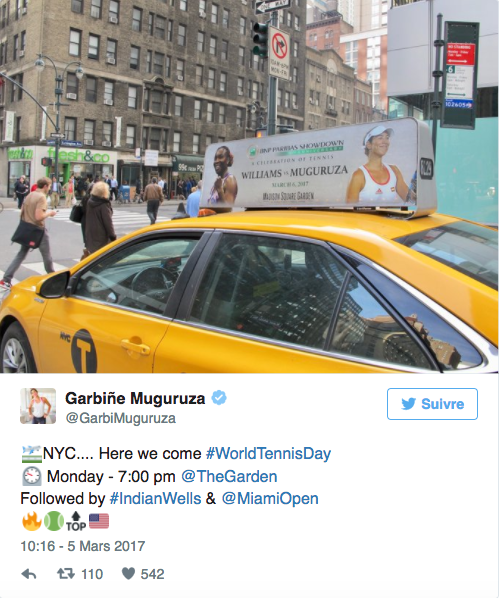 While waiting for the next Masters 1000, she has also been reenacting crime scenes with her coach, on the court.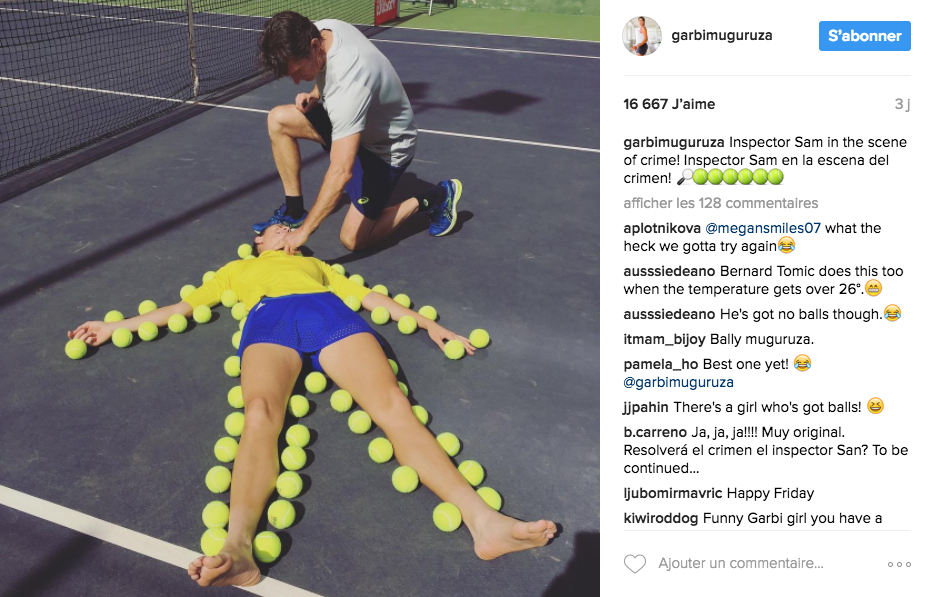 After all, why not ?
7- Maria Sharapova (+8).
Maria Sharapova has carried on preparing for her return with her eternal composure. This week, she greeted her fans from the Californian desert.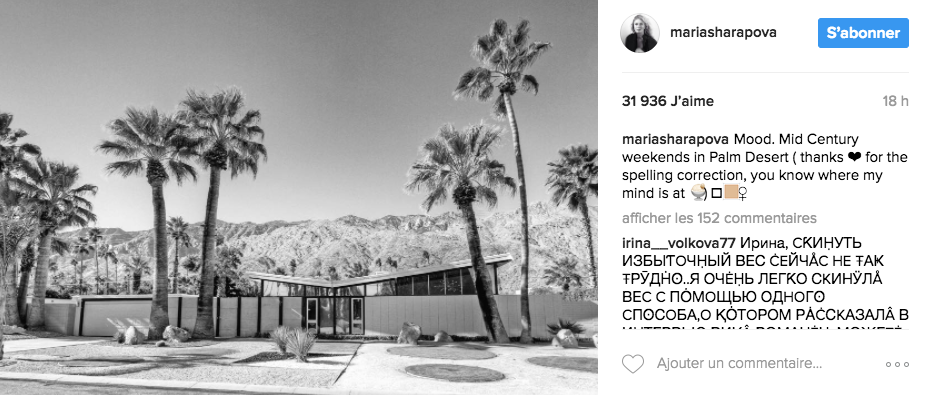 Before posing, with a smile.
Meanwhile, she's been receiving many wild cards : the Rome, Stuttgart, and Madrid tournaments have all sent her a nice enveloppe. Her come-back will begin in April.
8- Lucas Pouille (+1).
Knocked out in the semi-final in Dubai by Andy Murray, Lucas Pouille congratulated his opponent.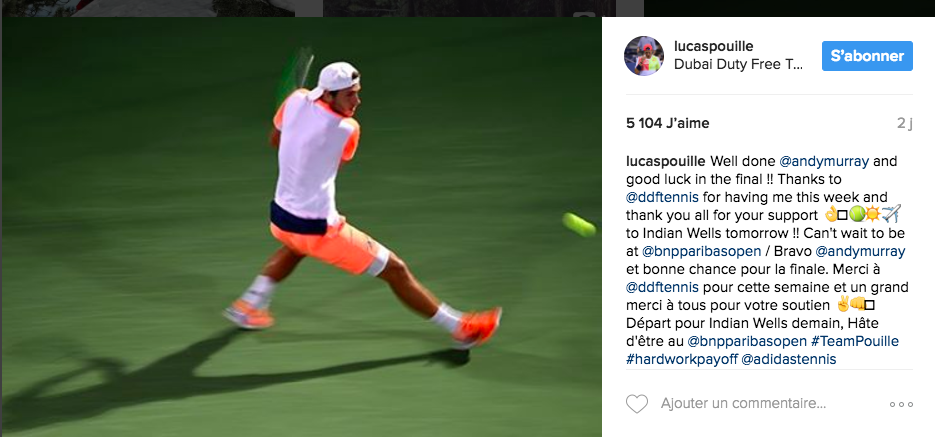 Before heading to the United States and the Indian Wells BNP Paribas Open, the Frenchman took a breath of fresh air in the mountains…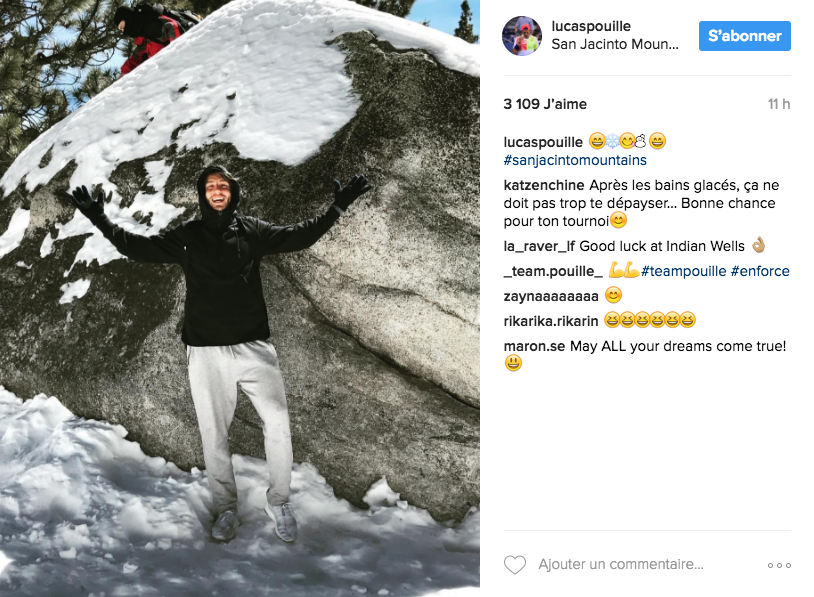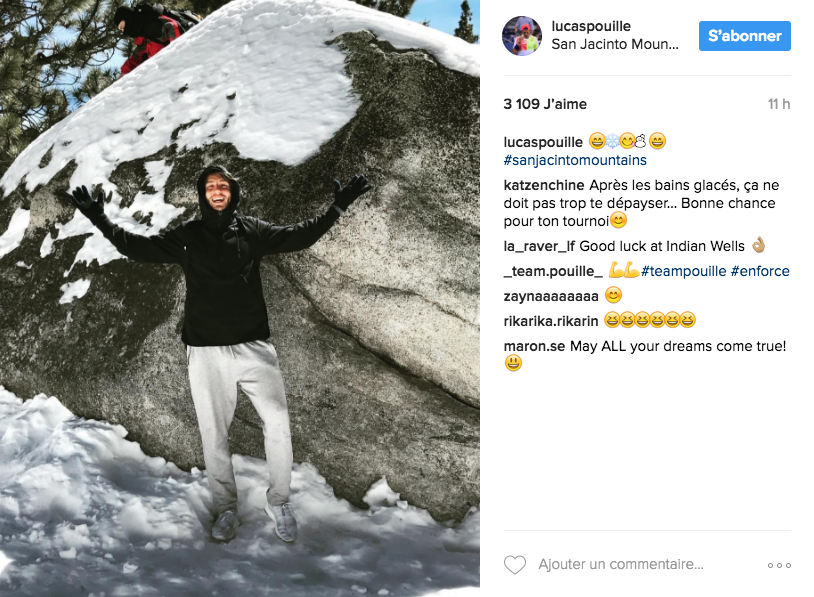 And even had a snow fight with his girlfriend.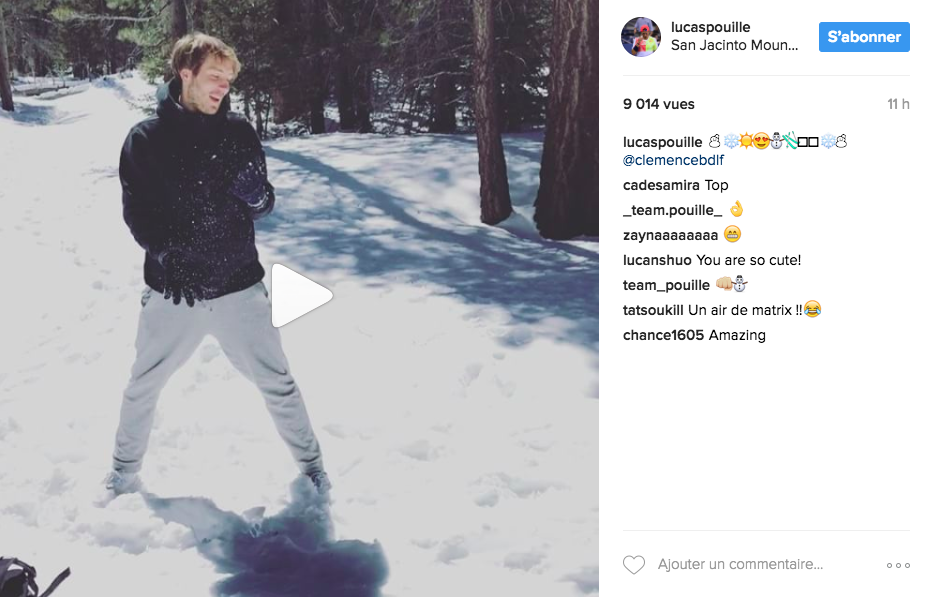 9- Bernard Tomic (NE).
The Australian withdrew from the Acapulco tournament in the first round, against Donald Young, at the end of the first set. Why ? Because it was too got. And the thermometer was only on 27 degrees Celsius…so internet mocked him.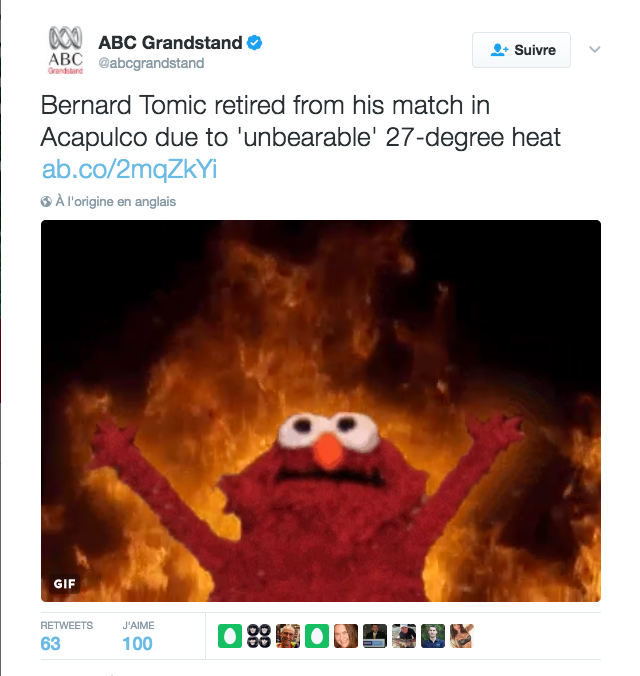 Even more troubling, he then played in the doubles with Paolo Lorenzi.
10- The cow (NE).
In the women's tournament of Gwalior, in India, a cow showed up on the training courts. And it didn't look like she wanted to leave.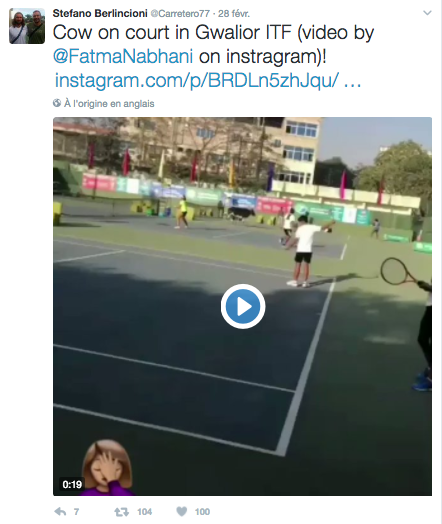 11- Caroline Wozniacki (-9).
While listening to eurodance this week, Caroline Wozniacki praised the benefits of a good nutrition.

Before sharing on of her photos published in the Danish edition of Elle, the cover of which was showed last week.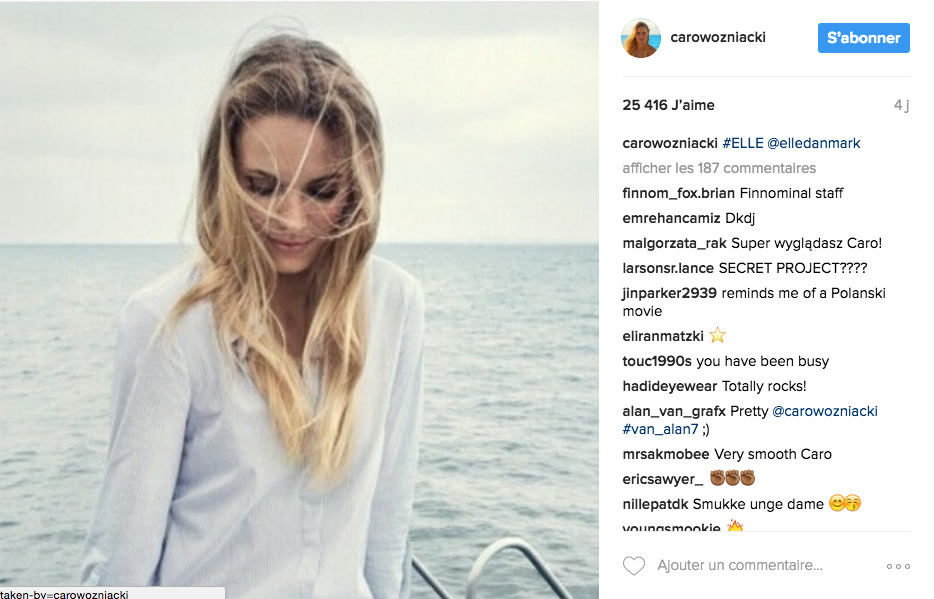 Beware, Maria Sharapova.
12- Gaël Monfils (NE).
Gaël Monfils looked like he had someone to greet in the crowd of the Dubai Duty Free Tennis Stadium…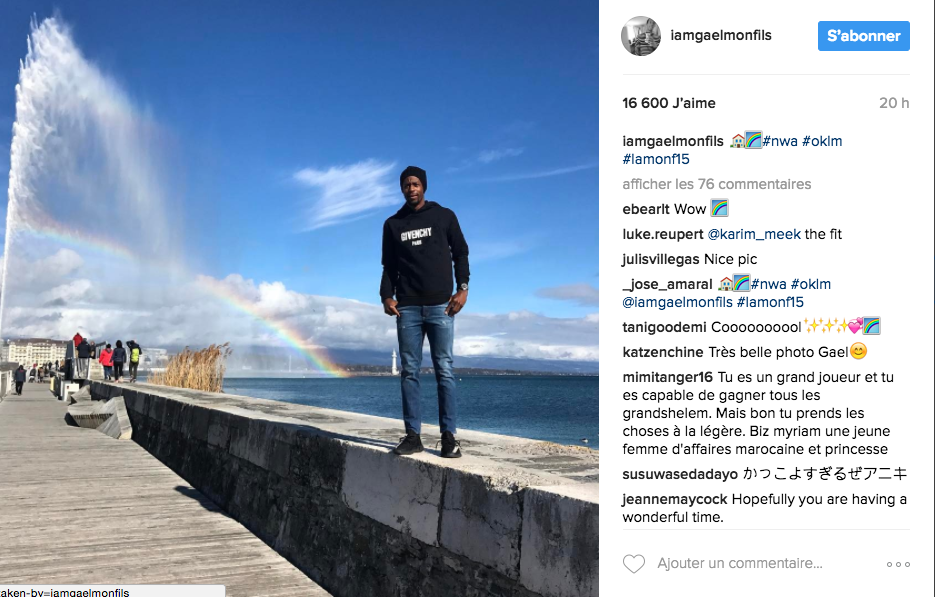 One more proof, if needed, that Gaël truly is a showman.
13- Grigor Dimitrov (-2).
Now the world number 13, Grigor is ready to take off.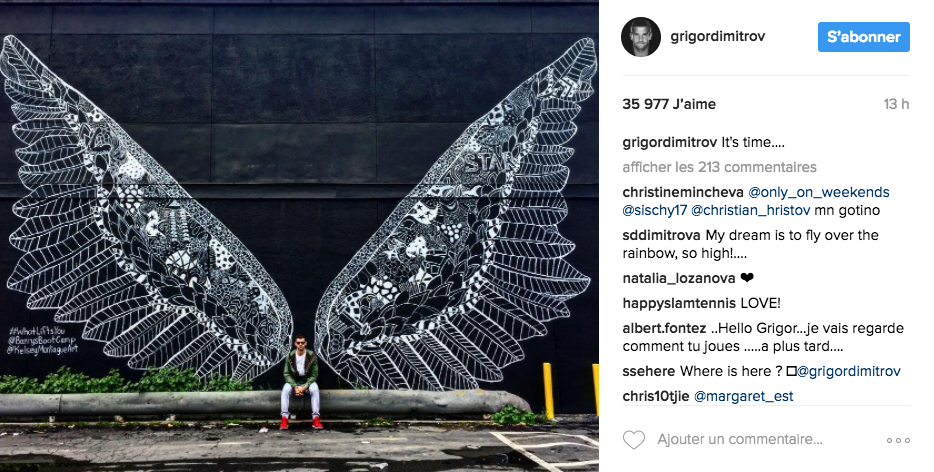 14- Anna Kournikova (NE).
Meanwhile, Anna Kournikova is still having fun with her dog.
15- Tomas Berdych (NE).
What better than to play with your father before a Master 1000 ?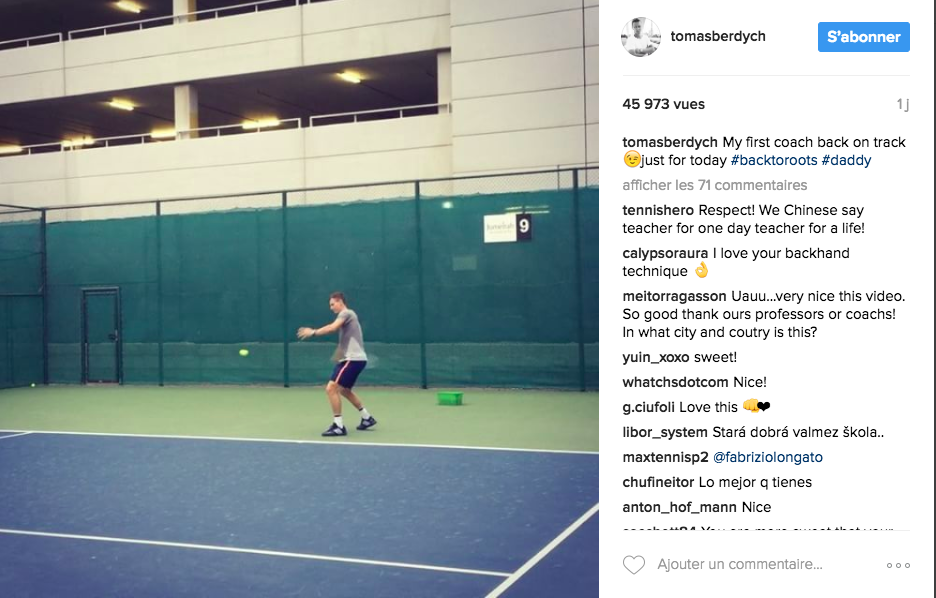 Outs :
Roger Federer, Elina Svitolina, Jo-Wilfried Tsonga, Fabio Fognini, Dominic Thiem, Arthur de Greef, Angélique Kerber, Jack Sock, Timea Bardos.
By Antoine Mestres