Just like Denis Shapovalov, who was disqualified after hitting a ball right into the umpire's face during a BNP Paribas Davis Cup match, you also know this very unpleasant feeling when you know you've just went too far. You realize when…
Just like Denis Shapovalov, who was disqualified after hitting a ball right into the umpire's face during a BNP Paribas Davis Cup match, you also know this very unpleasant feeling when you know you've just went too far. You realize when…
... the ballboy behind you is crying.
… you have no choice but offering him your t-shirt.
… you apologize profusely.
... the linesman is holding his shinbone.
... the umpire is covering his eye.
… while you were only aiming at someone in the crowd.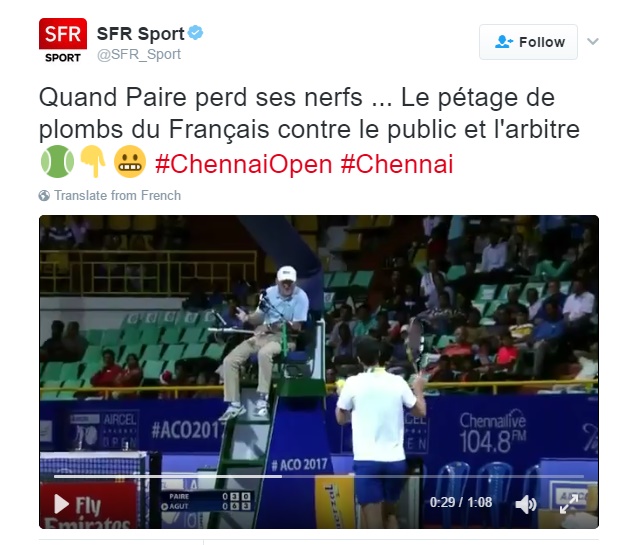 … when your forehead starts to bleed after a fit of anger.
…you understand that you won't win any ATP points in this tournament. And that you can forget about the prize money.
… your opponent is on the ground.
… your opponent doesn't even invite you to join him for a post-match beer.
… you remember that before taking action, you started by stopping apologizing for things which were ethically questionable.
… you spit in your hand before shaking your rival's. Volandri must remember Daniel Köllerer's moist handshake in 2010.
… you watch the footage of your own simulation.
… you don't have any functional rackets. Despite the fact that you've brought many.
… the furniture has been moved around a little.
… the water bottles have taken a hit or two.
… you've been expelled from the Olympic Games.
… you're the only one who thinks that « everything sucks » at Wimbledon.
… your Federation has ordered you to visit a psychiatrist.
… even the umpire reproaches you for your offhandedness.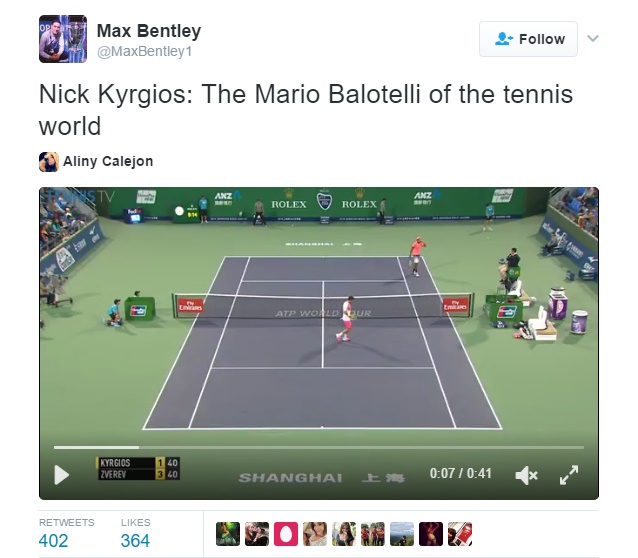 …the gossip columns made the headlines with you expressing very loudly some information on your opponent's girlfriend's sexual life.
… you regret that kiss you've exchanged in a nightclub.
… you've spoiled your opponent's match point by losing on a point penalty after having destroyed your fourth racket.
… John McEnroe is proud of you.
… the linesman starts to be scared of you.
… the umpire starts to be scared of you.
… the umpire comes down from his chair for something else than checking a mark.
… the spectators understand the insults you're launching at them despite you pronouncing them in a foreign language.
… even your own coach can't defend you anymore.
By Florian Cadu