In 2017, the Australian fortnight kept all its promises with a surprising tournament, which had a « Back to the future » touch with Federer, Rafa, the Williams sisters, Hingis and…Lucic-Baroni, all back at the top.
In 2017, the Australian fortnight kept all its promises with a surprising tournament, which had a « Back to the future » touch. Roger Federer came back at the top, building his own legend even more, dominating his best opponent, Rafael Nadal, in the final and in our ranking. At the third spot is Serena Williams, who also decided to push her unbelievable career a little further.
1- Roger Federer (+7).
He was supposedly finished, or seriously on the decline. After six months spent on the sidelines because of an injury, Roger Federer has achieved one of the most breathtaking come-backs in the history of tennis by winning his 18th Grand Slam tournament, and his fifth Australian Open.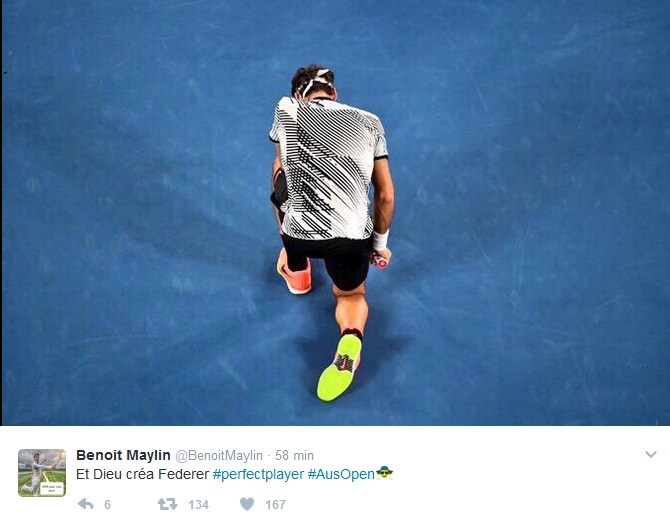 It's his first major trophy since Wimbledon, in 2012. He hadn't won in Melbourne since 2010. This guy truly defies time.
The final against Rafael Nadal was epic, with extraordinary rallies, like this one.
Right until the championship point, each moment of this legendary match was intense.
Inevitably, it was difficult to hold back the emotion at the end of this great final.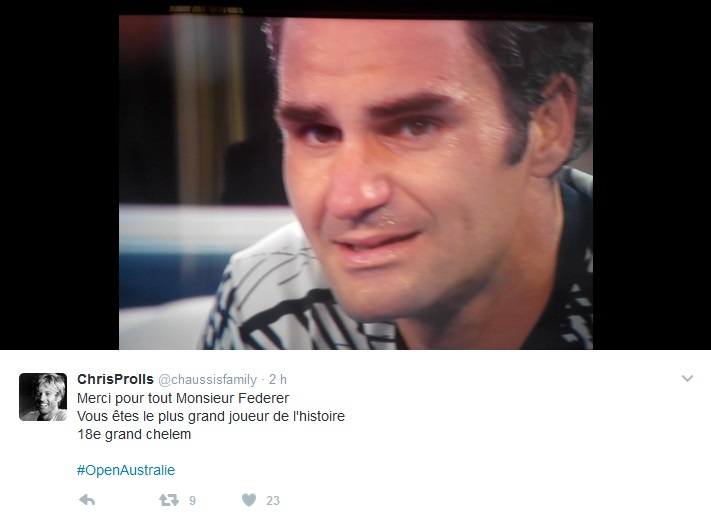 With his level of play which has been continuously rising along the fortnight, it's now an evidence : Roger is back ! And we're so happy about it.
2- Rafael Nadal (+7).
The smile.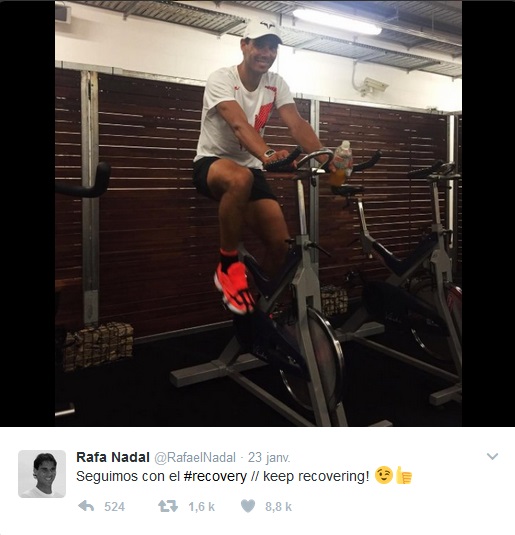 The smile (wearing cropped trousers).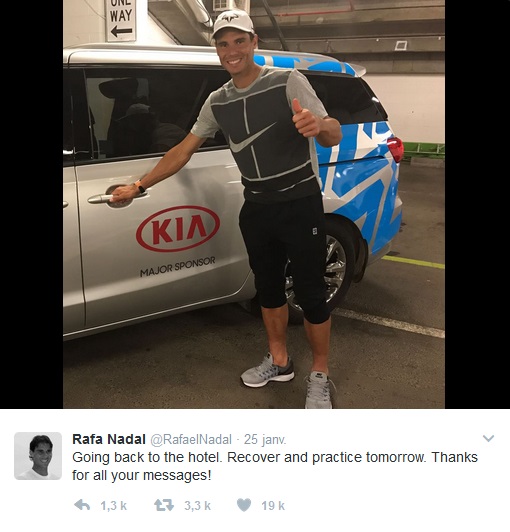 The smile. In all circumstances, Rafael Nadal has shown his most perfect smile during this fortnight, as he has also achieved an unexpected and sensational come-back in Melbourne, reaching the final, before losing it against Federer.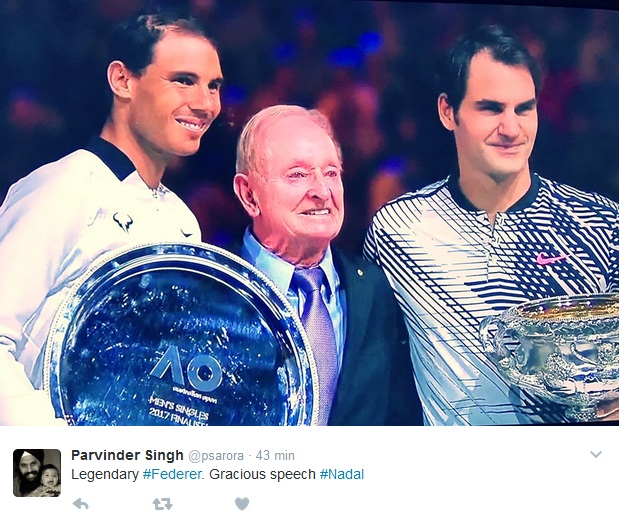 His level of play in Australia has also been very promising. You can only admire the Spaniard for treating us with shots like this one.
Nadal seems more peaceful than ever. His fiancée's unmissable presence in the stands during his matches must certainly play its part.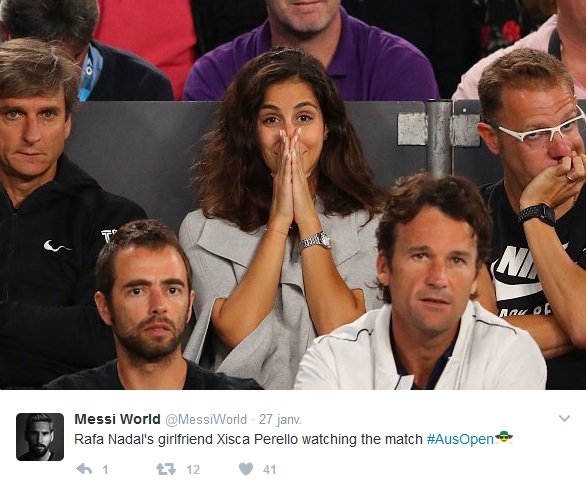 3- Serena Williams (NE).
During this astonishing Australian Open, all the legends had decided to give their best. In the women's table, Serena Williams has dominated everyone, including her sister in the final, to win her 23rd Grand Slam title and overtake Steffi Graf.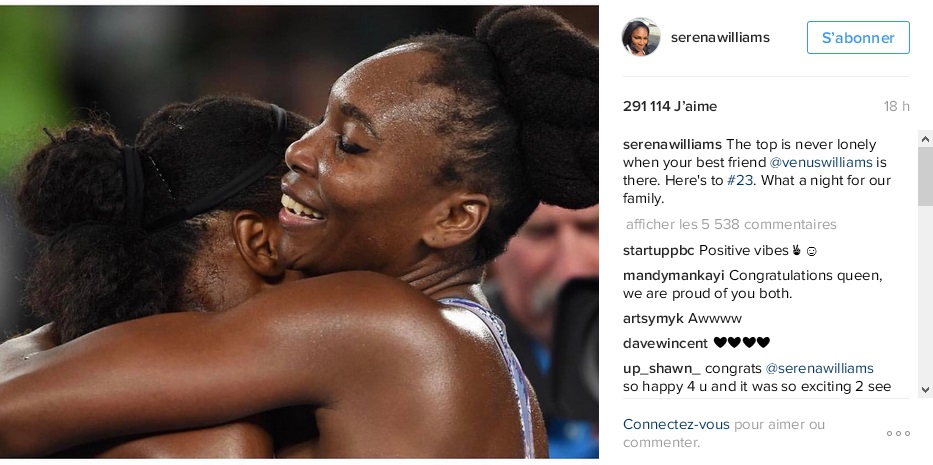 A performance which deserved an hommage from her lifelong sponsor…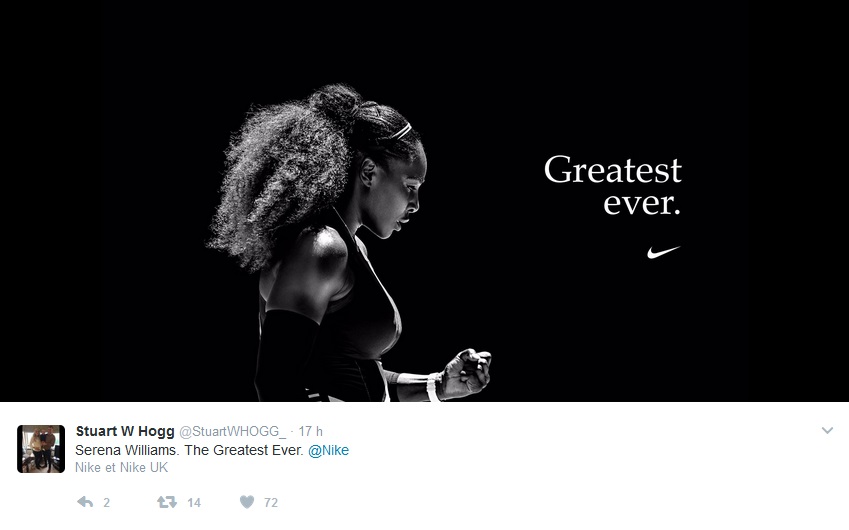 A sponsor which celebrated the event by announcing the commercialisation of a new collector pair of sneakers.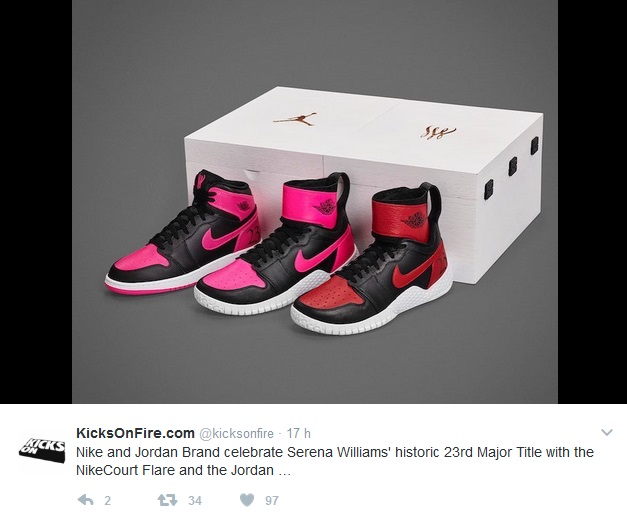 We're not sure, however, that her racket sponsor enjoyed this type of scene…
4- Mirjana Lucic-Baroni (NE).
The most improbable comeback of this fortnight - which was clearly rich - isn't Federer's, Nadal's, or Serena Williams' but Mirjana Lucic-Baroni's. The Croatian reached the semi-finals of a grand slam tournament for the first time since…Wimbledon 1999. In the last century !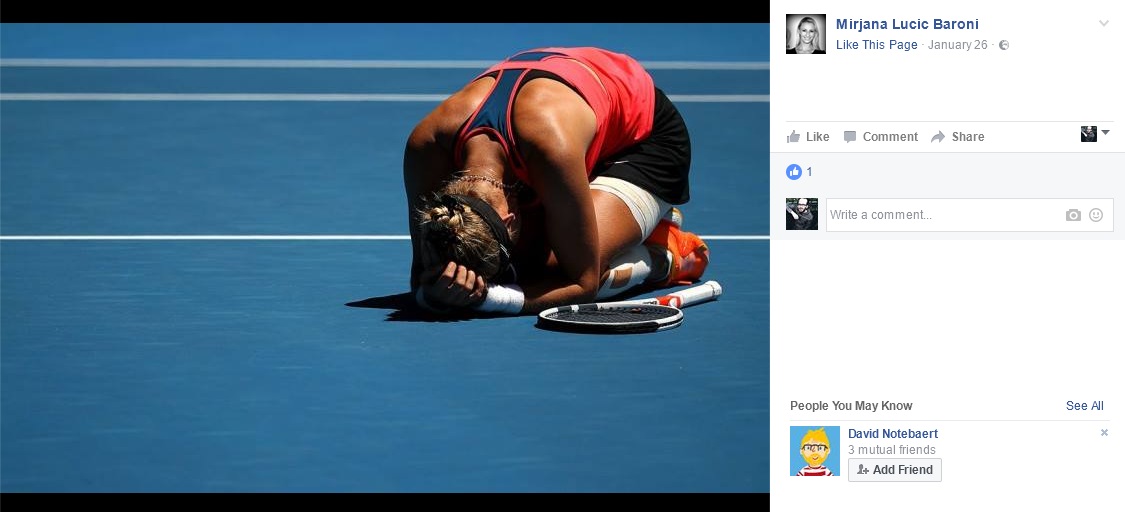 The return of the ex-prodigy, who's now 34, has pleased a lot of people. The proof here with many different hommages, each one more prestigious and moving than the last.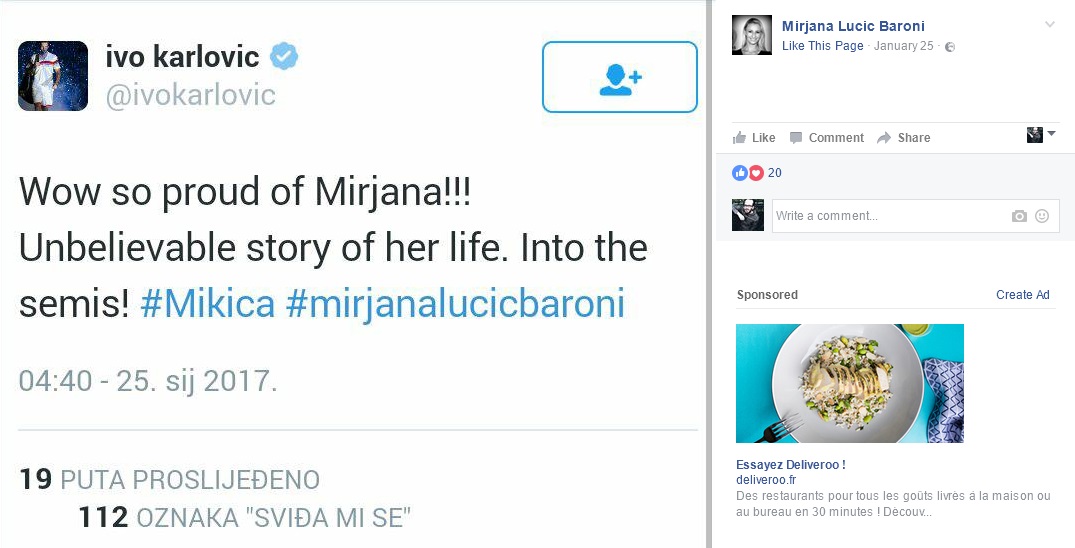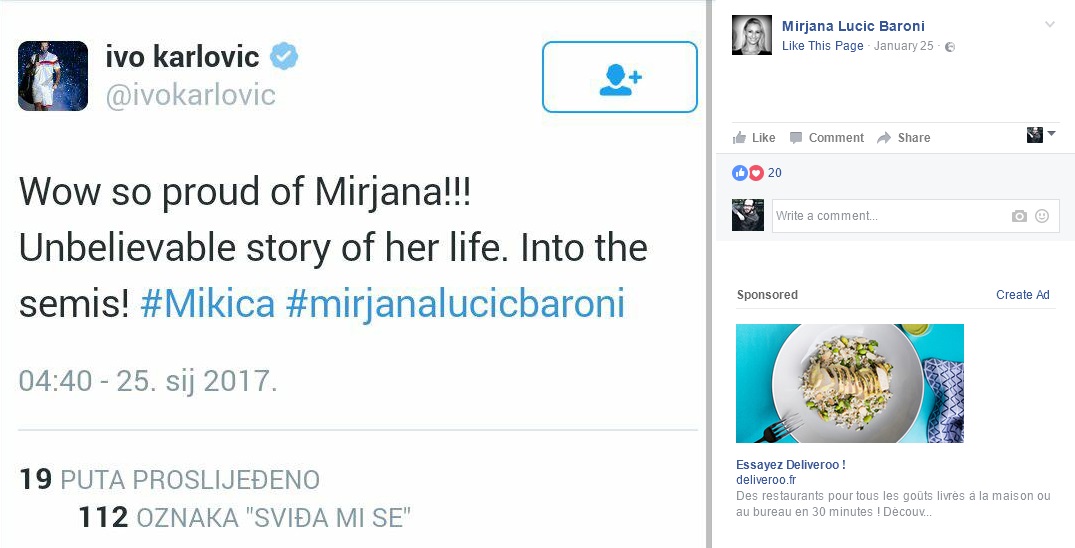 It must be said that the Croatian's story is beautiful, as she has fought back from a difficult childhood, wasted by a tyrannical father, and seasons which she has spent injured, along with financial troubles.
5- Grigor Dimitrov (NE).
It was also a nice surprise to see Grigor Dimitrov finally playing in another semi-final in a major tournament. And what a semi-final that was ! A Herculean duel lost against Nadal. Before that, he had won some convincing victories, confirming his return to the top-level.
Has « Baby Fed » finally got over his doubts, his troubles dealing with the pressure and his irregularity ? In any case, the Bulgarian could be a gift for today's tennis…He also created a buzz these last few days with this improbable boys band in which he featured alongside Tommy Haas and Roger Federer.
6- Stan Wawrinka (NE).
Gurgle, gurgle, gurgle, Wawrinka drinks up the competition !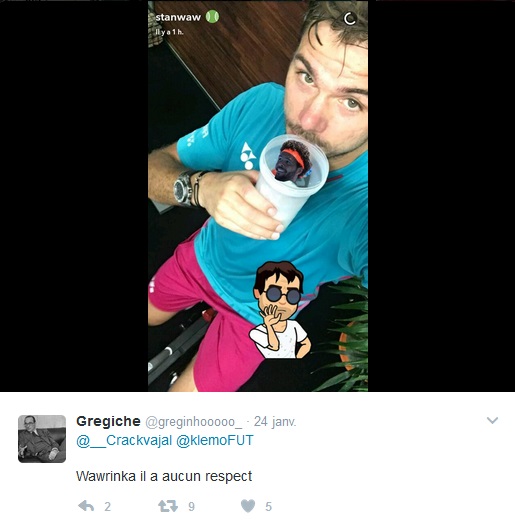 At least Tsonga's, as the Frenchmen was quickly defeated in the quarter-final after a tense match.
The Swiss was however defeated in the semi-final by his fellow countryman Roger Federer.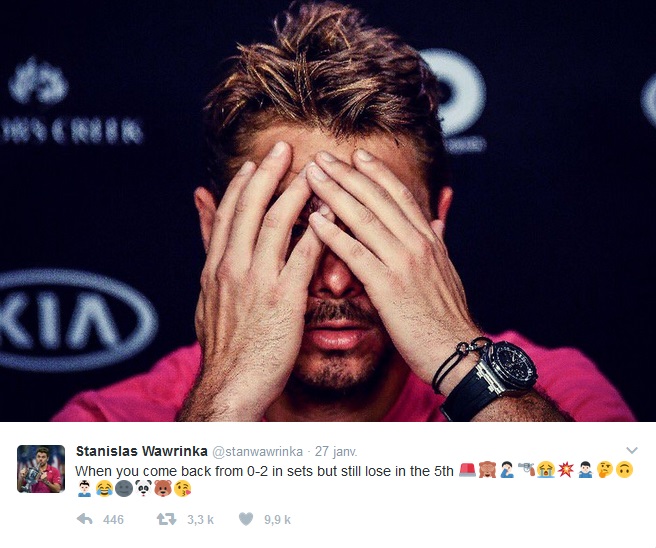 He was obviously a little bit annoyed…
7- Venus Williams (NE).
There is another hommage to be paid in this ranking, this time to the eternal Venus Williams. The eldest daughter hadn't reached a Grand Slam final since Wimbledon 2009.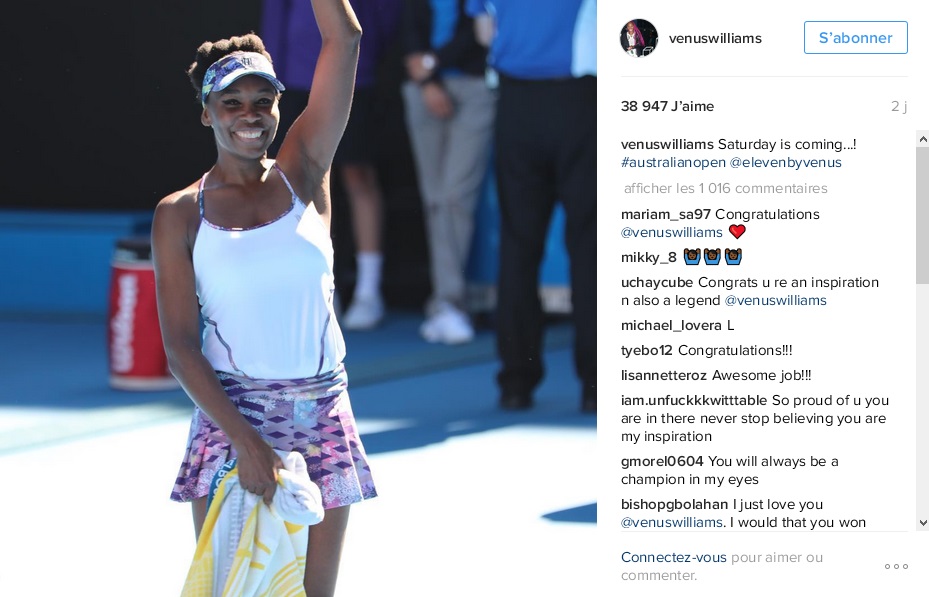 At the time, Serena had defeated her sister. The scenario was similar in Melbourne.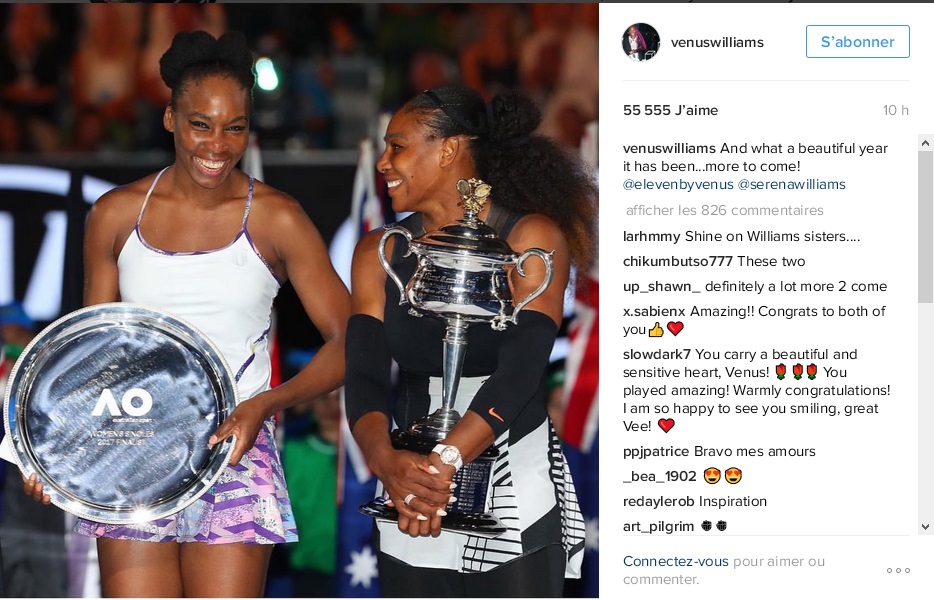 And never mind if she didn't win it in the end : at 36, any final in the American's never-ending career is just a bonus.
8- Coco Vandeweghe (NE).
Among the new faces to have shone these last few months on the WTA circuit, there is also Coco Vandeweghe, the other semi-finalist, who was defeated by her fellow countrywoman Venus Williams.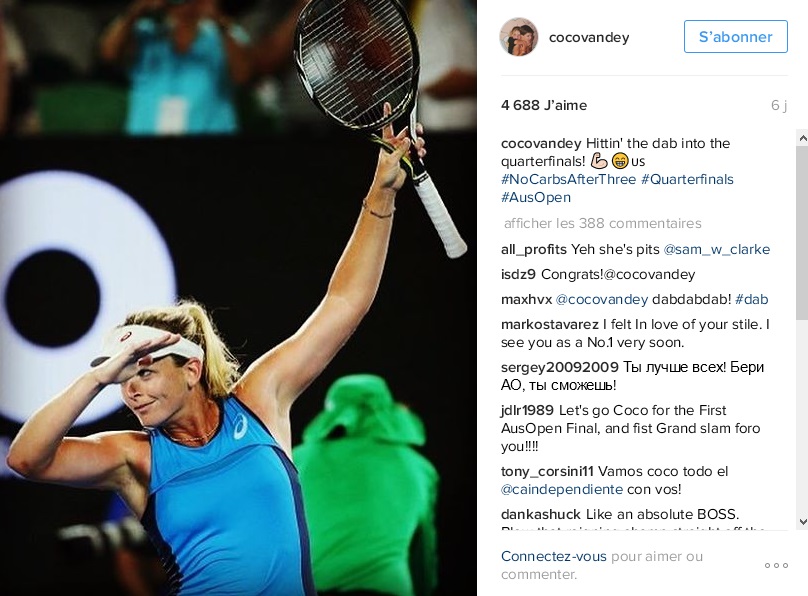 The American has seen her popularity rise thanks to a powerful and flamboyant style of play.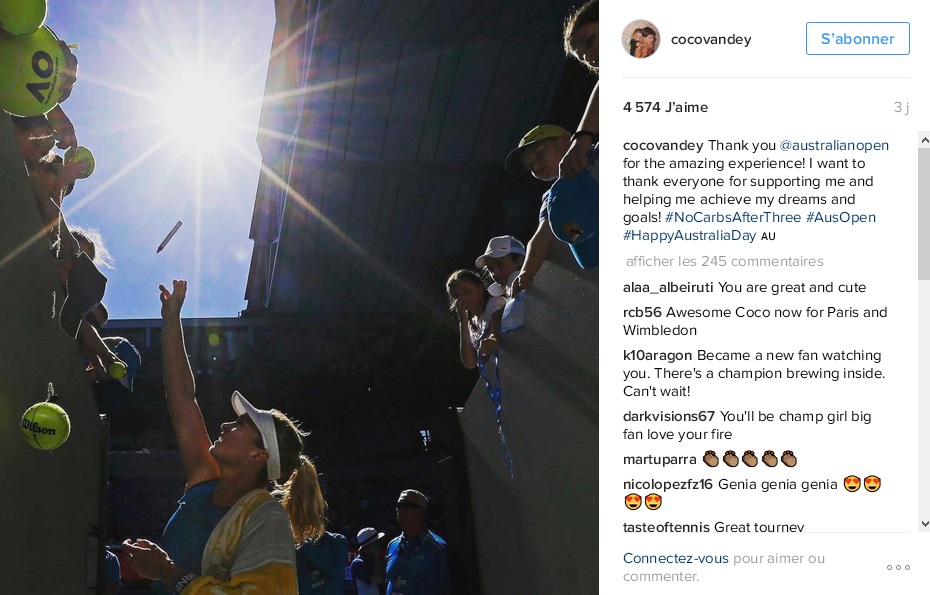 Her family still remains her first fan-club, and they had made the journey to support her in Melbourne.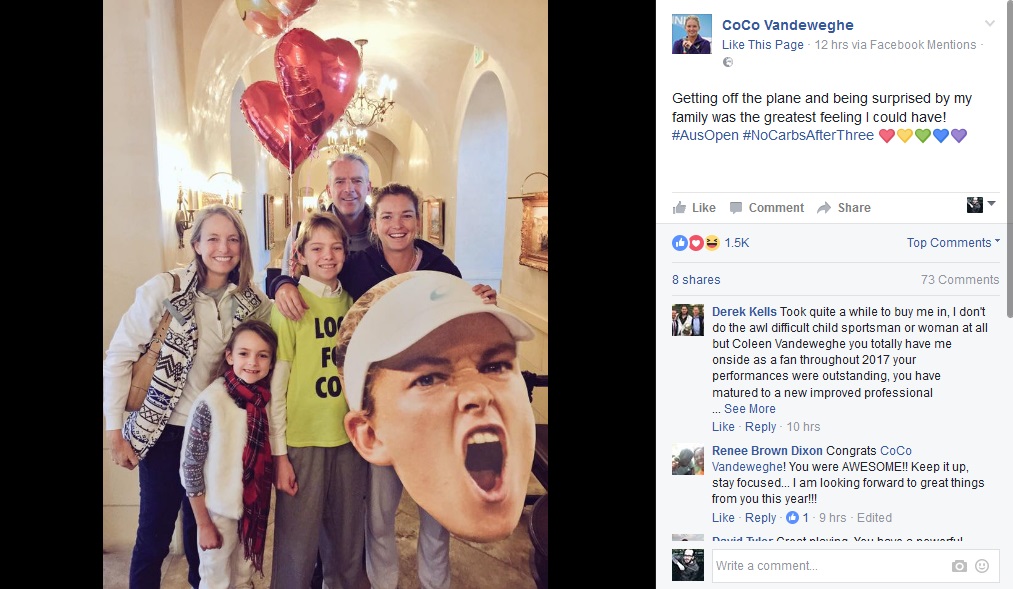 9- Mischa Zverev (NE).
In the Zverev family, can I have the brother ? Mischa, who's ten years older than his prodigy of a brother Alexander, has managed to step out of his standard anonymity by knocking out the world number 1, Andy Murray, in the fourth round. Not bad for a player whose best result so fat was a second round in a Grand Slam tournament !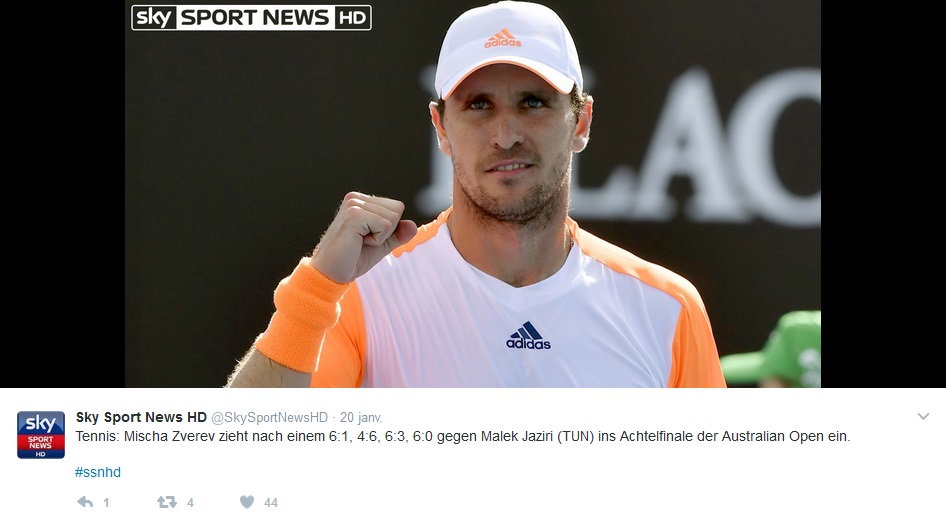 Defeated by Federer (who he is a fan of) after that in the quarter final, Zverev wasn't bitter at all. The proof with this nice souvenir picture.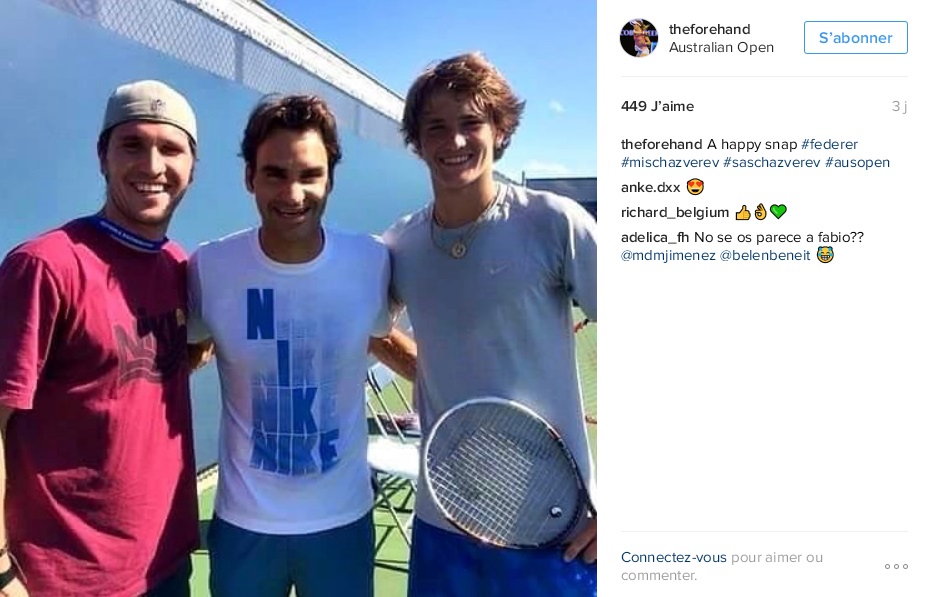 10- Lucie Safarova et Bethanie Mattek-Sands (NE).
And the craziest victory celebration goes to…the pair Safarova/Mattek-Sands ! After their win in the final of the women's doubles, the two friends had good fun with this cool choreography, to the spectators and the photographers' immense pleasure.
11- Martina Hingis (NE).
We've seen other things in the mixed doubles in Melbourne, with this surprising massage given by Hingis to relax her partner Leander Paes' back muscles.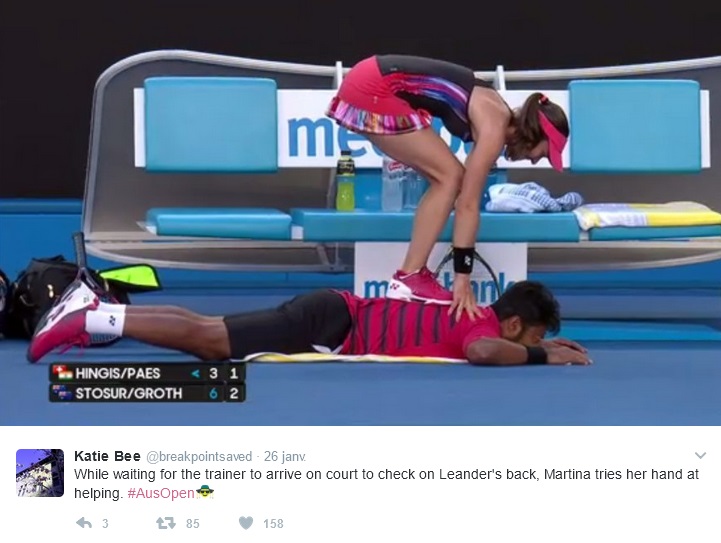 The massage didn't help the duo, as they lost against the Australians Stosur and Groth. Never mind, at least, the Swiss had a less tight schedule, which enabled her to meet up with some pretty well-known friends…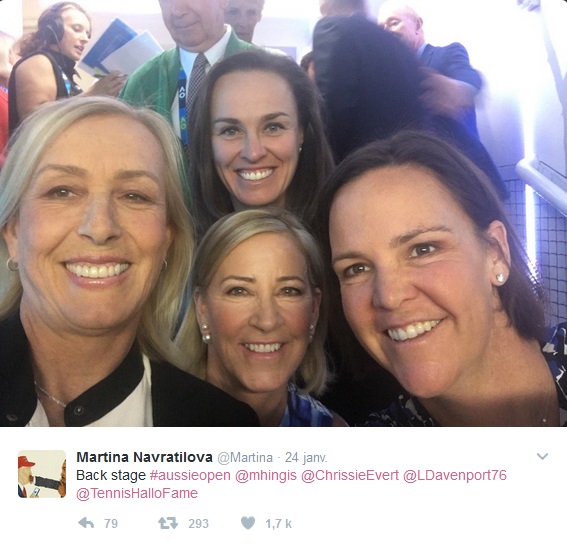 12- Andy Roddick (NE).
In Melbourne, the tennis Hall of Fame 2017 promotion was revealed. Among the laureates, there was the good old Andy Roddick.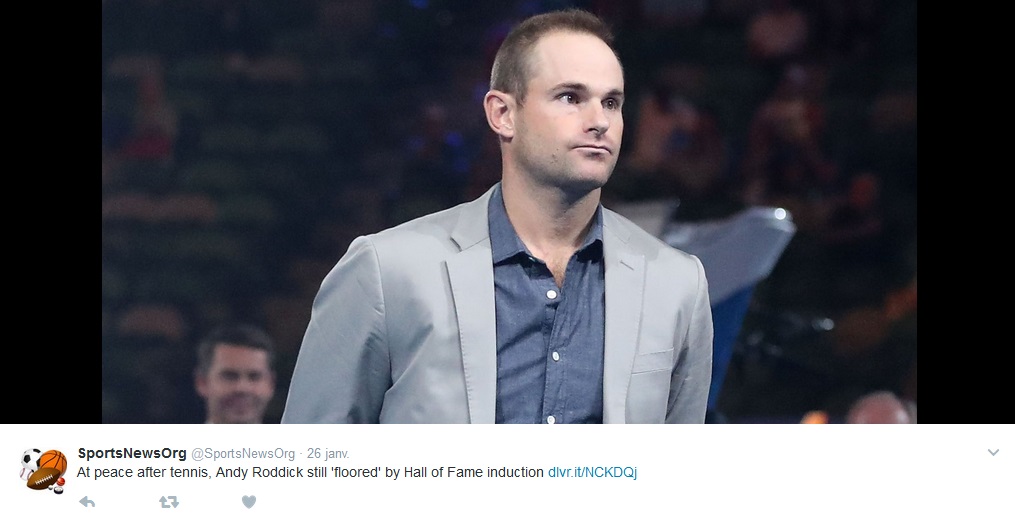 « It's one of the greatest honors of my life, it's very moving to see that I will always have a place in tennis' history », he said.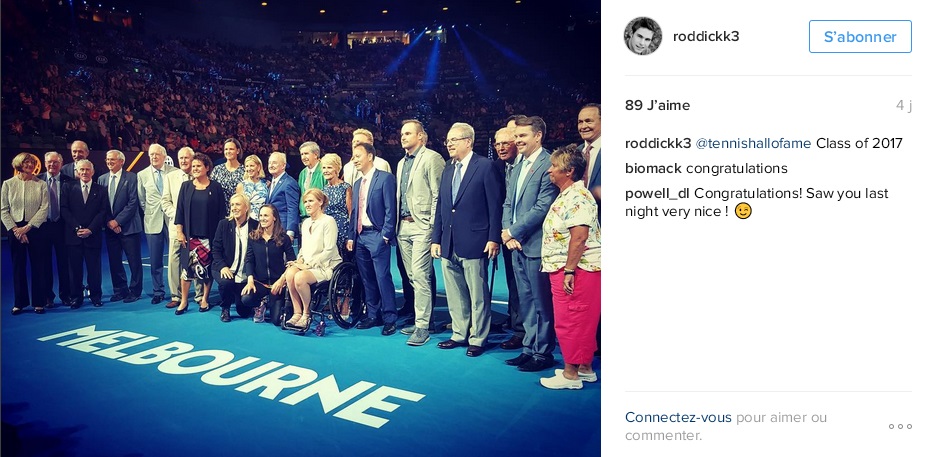 The American still has…arty fans.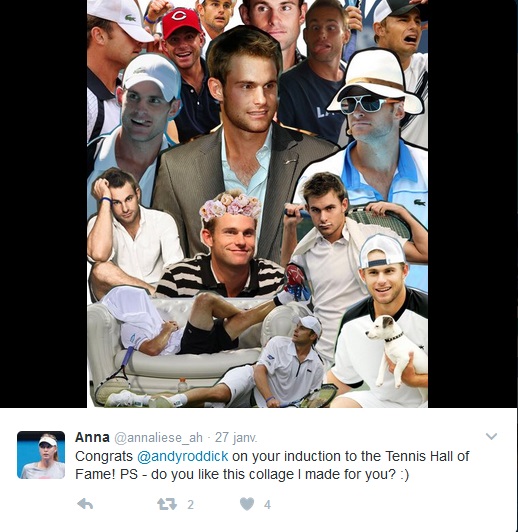 But his first supporter remains Roger Federer, who payed him a vibrant hommage in 140 characters.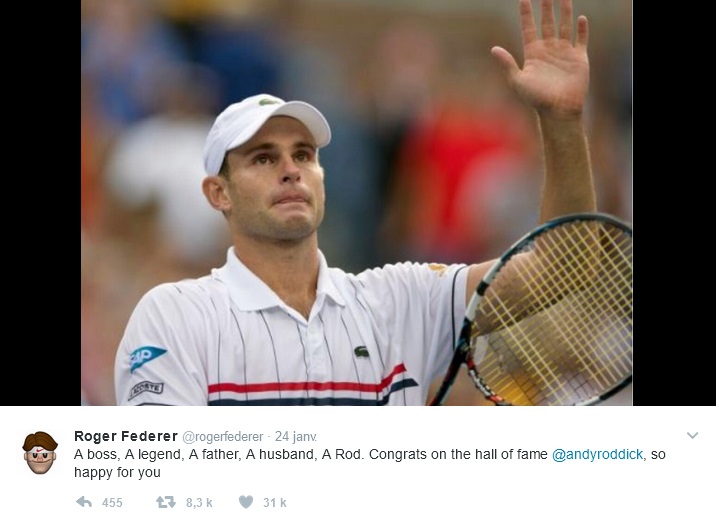 13- Kim Clijsters (NE).
Also among the laureates, Kim Clijsters said : « I believe that reaching the Temple means that you have accomplished something exceptional, of course, but also that you've gained the other players' respect. »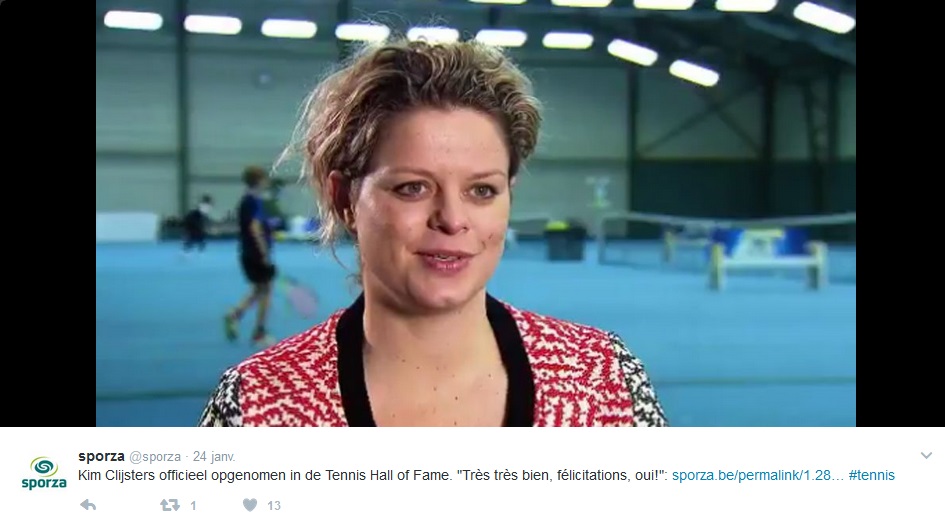 Her sponsor also payed her an hommage.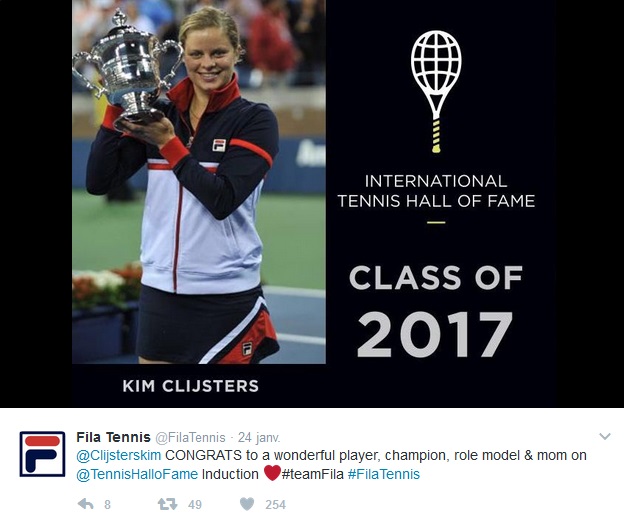 Questioned on a possible return to the competition, the Belgian ruled it out. « When I see how women's tennis has become more and more physical these last few years, I know that I would have to train very hard to get back to my level. And with my children, it sounds pretty difficult. » This type of picture truly belongs to the past.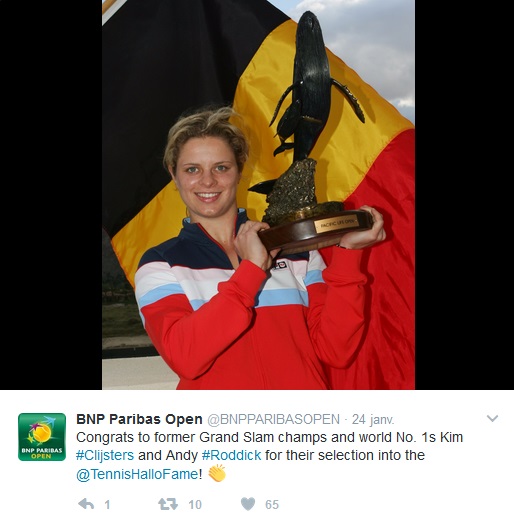 14- Maria Viviani (NE).
As for the future, there has been a pretty strange case in Melbourne, in the women's junior table. The young Italian Maria Viviani was disqualified by the umpire for having thrown her racquet in the direction of a ball boy. A good or a bad decision ? We'll let you be the judge.
15- Stefanos Tsitsipas (NE).
The Australian Open wasn't the only tournament being played during the last fortnight. During the Rennes Open, the young Greek Stefanos Tsitipas has shone with this improbable shot in the qualification rounds.
Too bad for him, he was then defeated by Paul-Henri Mathieu in the first round of the main table…
Outs :
Istomin, Djoko, Kyrgios, Murray, Putintseva, Pospisil, Azarenka, Sharapova, Bouchard, Wozniaki, Herbert, Ivanovic, Kournikova
By Régis Delanöe