A seventh title this year, a classy gesture and a world number 1 spot approaching, no more doubt, Andy is the man of the end of this season. And of the We Are Tennis offbeat ranking.
A seventh title this year, a classy gesture and a world number 1 spot approaching, no more doubt, Andy is the man of the end of this season. Unlike the others, who are celebrating Halloween and the arrival of the winter break, the Scot has no time to lose…
1- Andy Murray (NE).
Winner of the Vienna tournament (his seventh this season) after defeating Jo-Wilfried Tsonga in the final (6-3, 7-6), Andy Murray is on good form.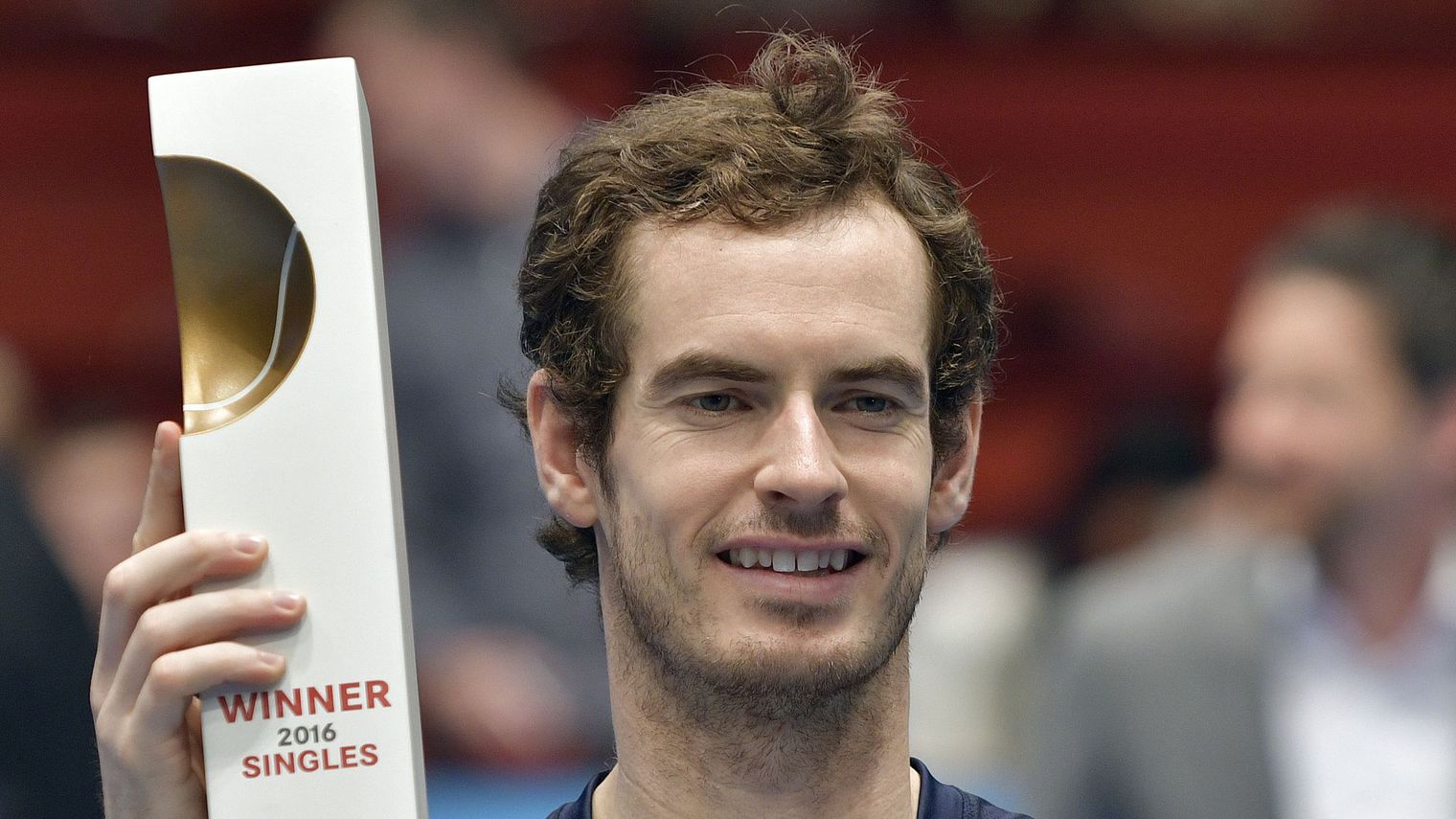 He's now just behind Novak Djokovic in the ATP ranking.

And could even steal the world number 1 spot from him if these conditions are reunited.

Since May, the Scot has, in any case, an astounding record.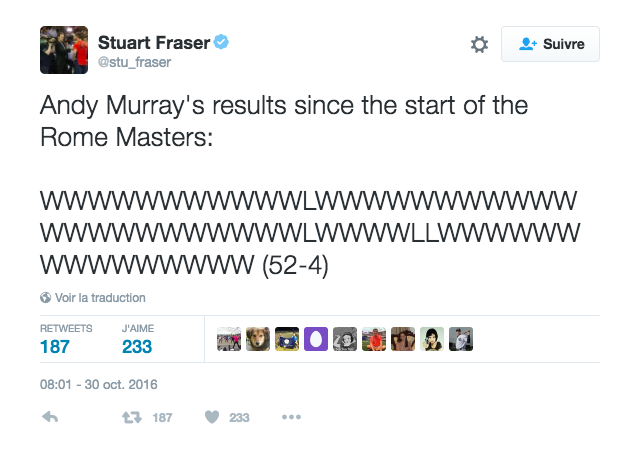 How do you recognize someone who's living the good life ? With no doubt, when you see them greet the victims of his aces among the audience.
2- Dominika Cibulkova (NE).
Dominika has won the BNP Paribas WTA Finals of Singapore after defeating the world number 1, Angelique Kerber, in the final (6-3 6-4).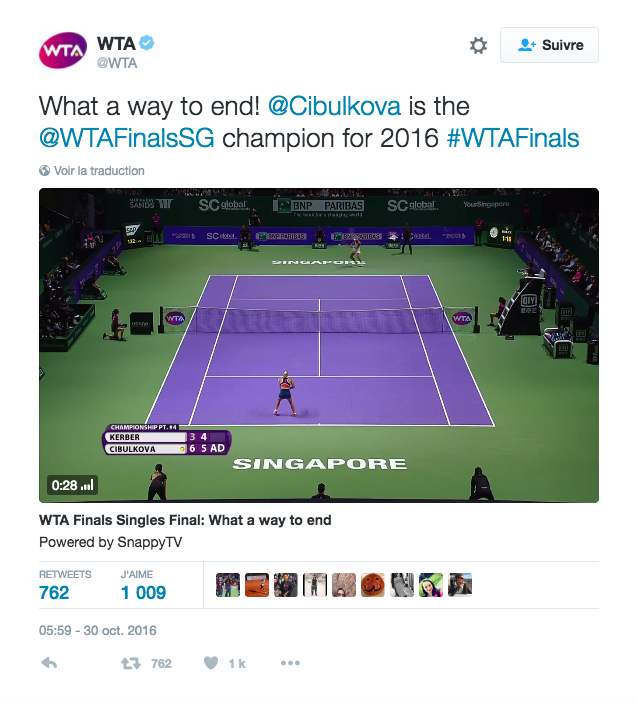 Which deserved a fall on the ground.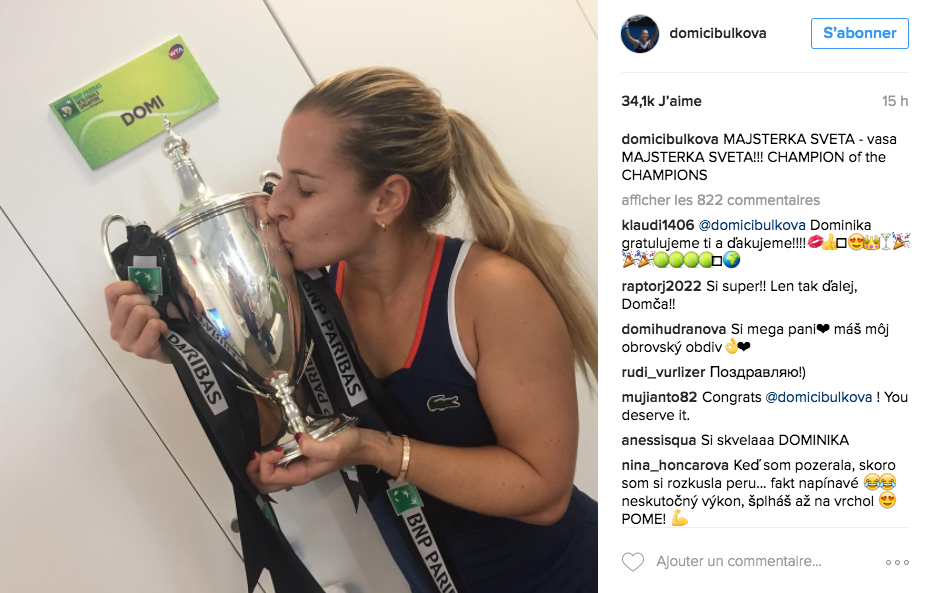 And a kiss on the trophy.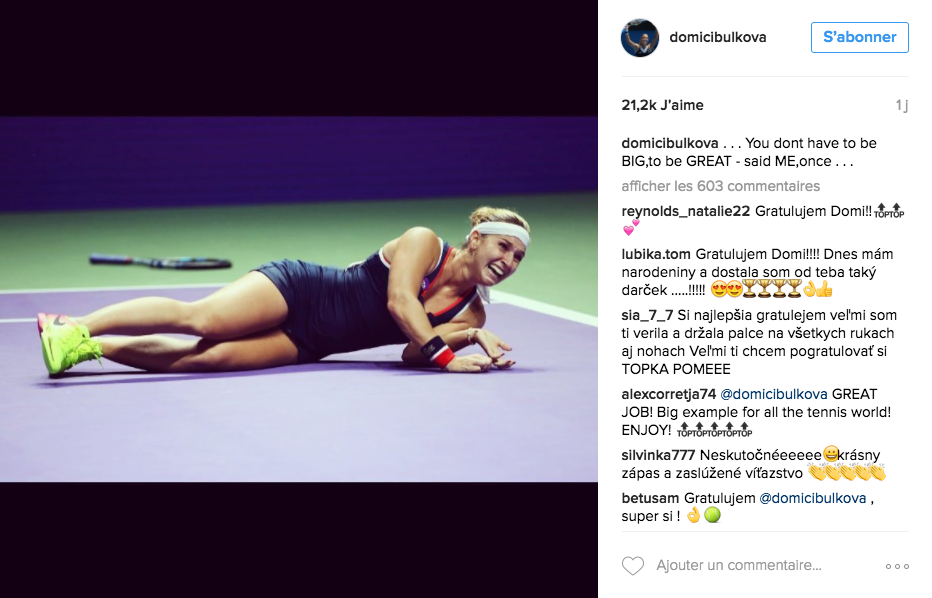 With her boyfriend not too far.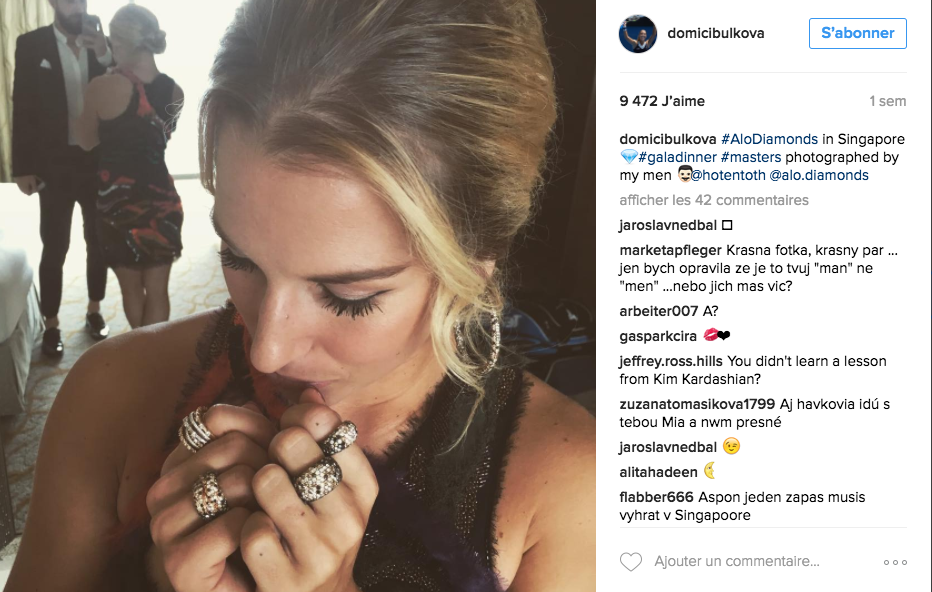 3- Gaël Monfils (NE).
Suffering from a rib injury and after withdrawing for the BNP Paribas Masters, Gael Monfils shouldn't be unhappy for too long. World number 7, he's currently at the best ranking ever in his career. Moreover, he's found out this week that he was qualified for the Masters.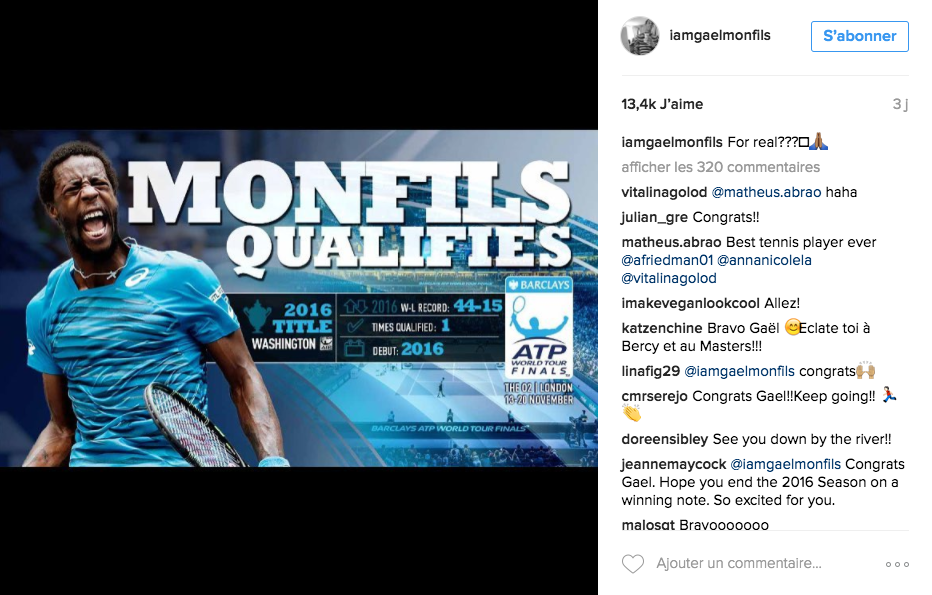 To celebrate, Gaël watched the NBA this week.

And notably the New York Knicks, his favorite team.

4- Eugénie Bouchard (+3).
Having a hard time on the courts where she's been having bad results for a while, Eugénie Bouchard know how to get a boost. On Monday, she made herself clay masks with her girlfriends.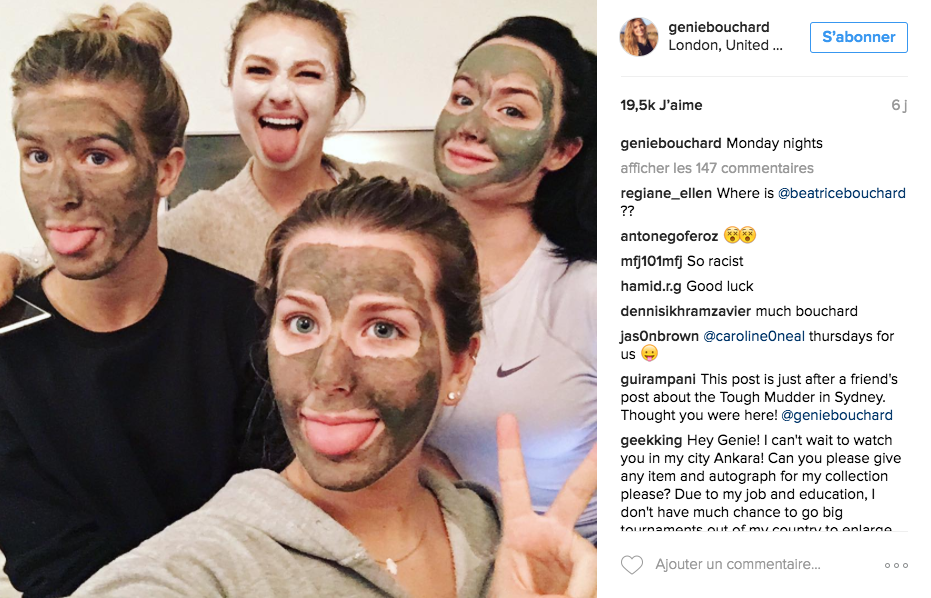 On Thursday she went back to her childhood memories.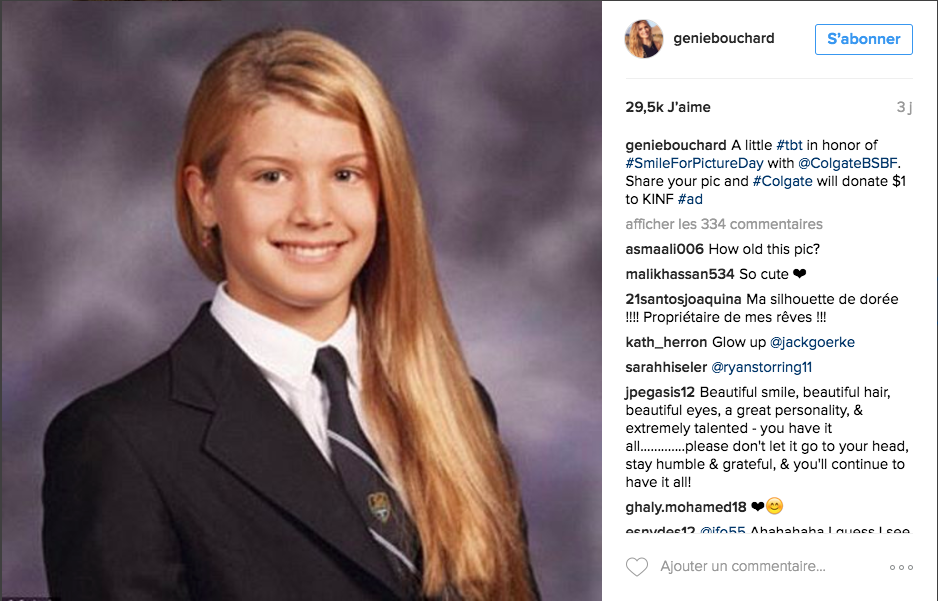 On Friday she made a buzz with her Halloween costume.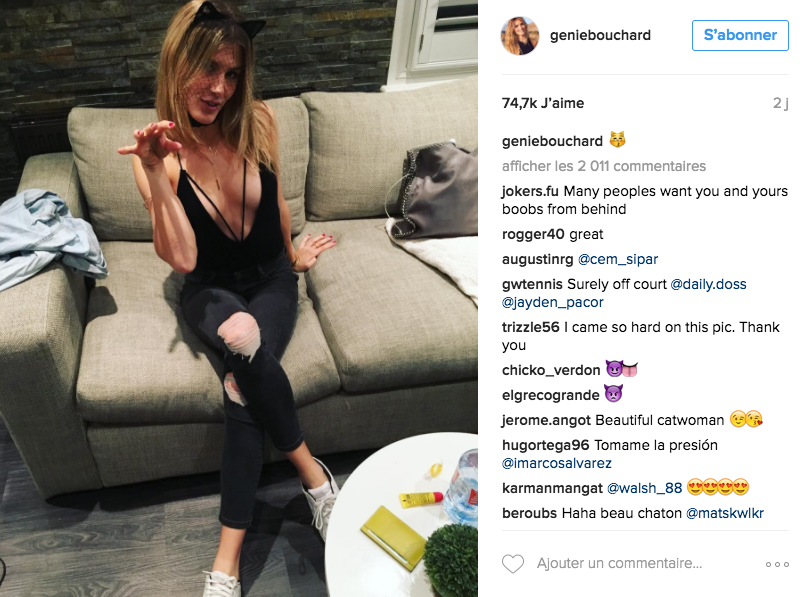 5- Nick Kyrgios (+1).
Last week, Nick accepted to go visit a psychiatrist. Which will enable him to have a thee week suspension instead of the initial eight weeks. Meanwhile, he had the time to chill out at an NBA match, played between the Phoenix Suns and the Sacramento Kings, with his girlfriend Ajla Tomljanovic.

He also had the time to lay down with his dog.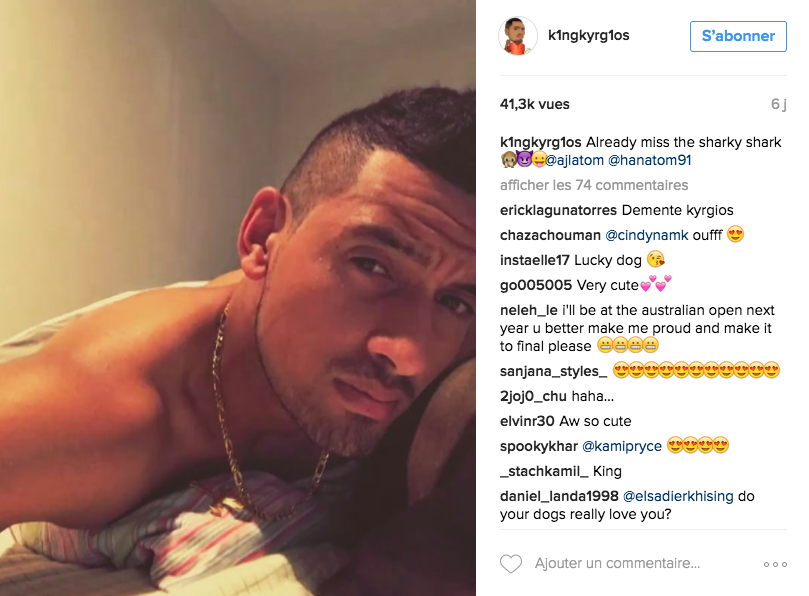 And to look back to his past to remain positive.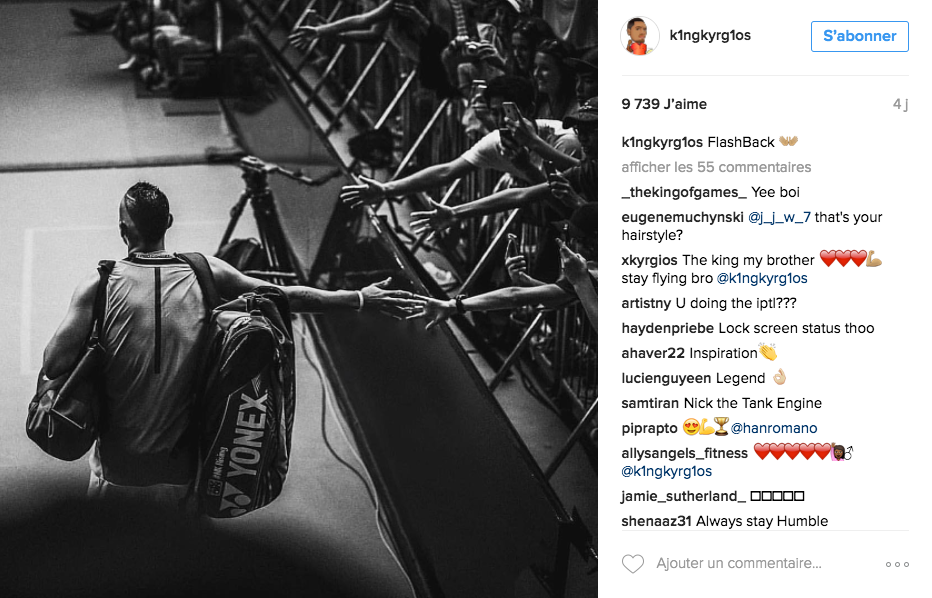 6- Maria Sharapova (-1).
This week, Maria Sharapova has been everywhere. At a fashion show, nicely dressed.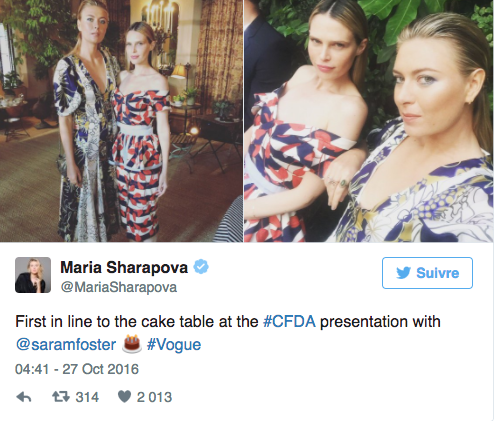 Dressed as Pippi Longstocking for Halloween.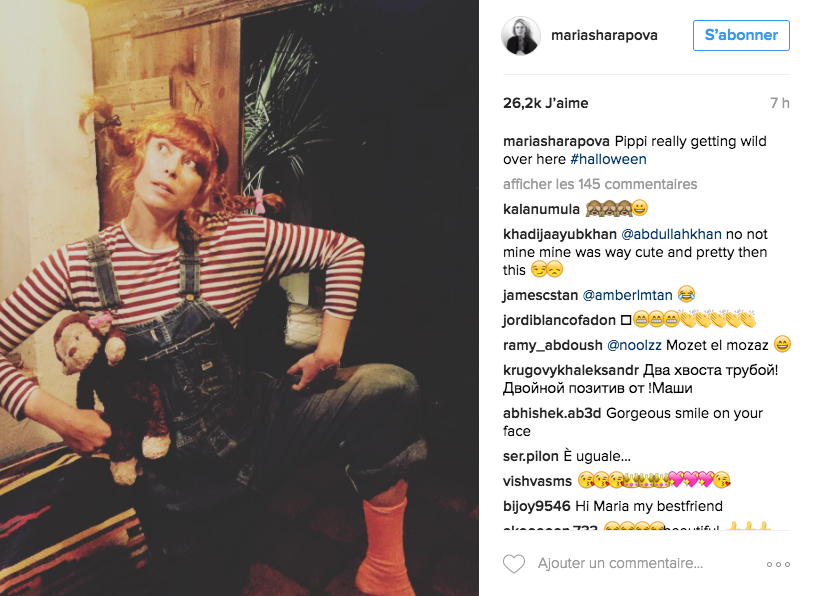 And finally on a boxing ring, so as not to forget the essential thing : her return planned for Wimbledon, next summer.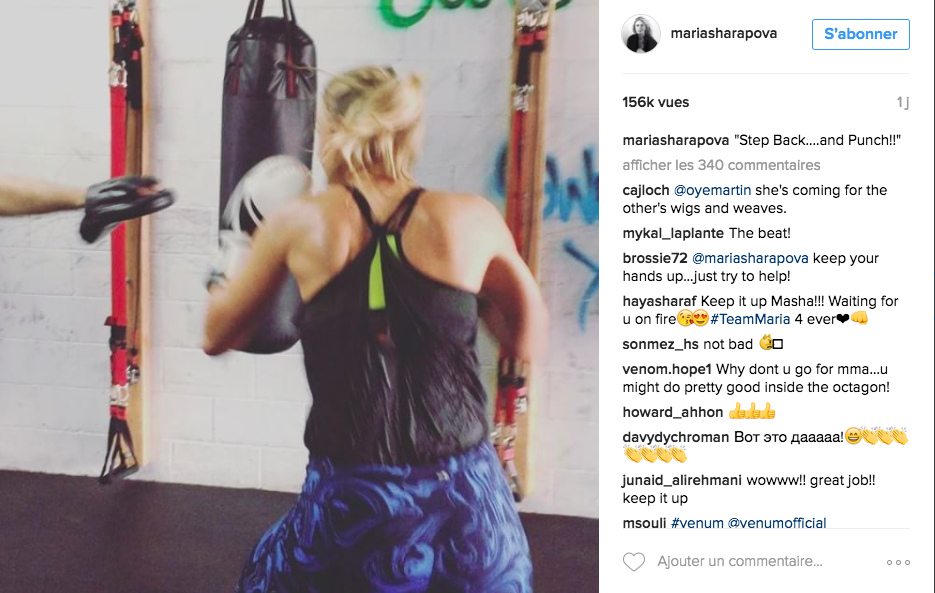 7- Novak Djokovic (-5).
Visibly, Novak is happy to be back in Paris for the Paris-Bercy BNP Paribas Masters.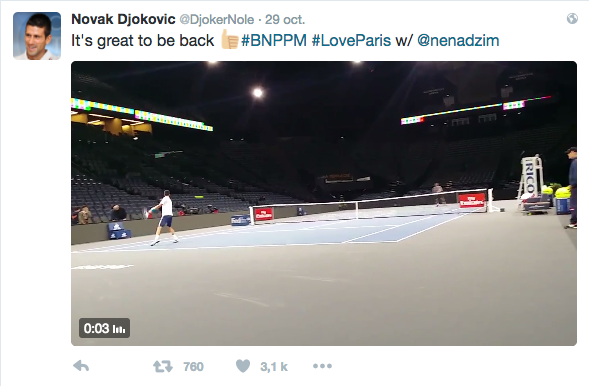 And he prepared for it in a good mood.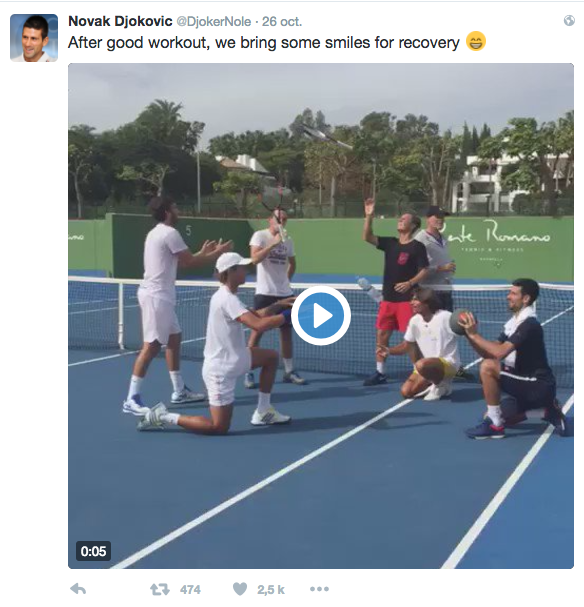 8- Svetlana Kuznetsova (-4).
This week, Svetlana has shown her dark side. First, she stunned the circuit by cutting her hair during a change of sides.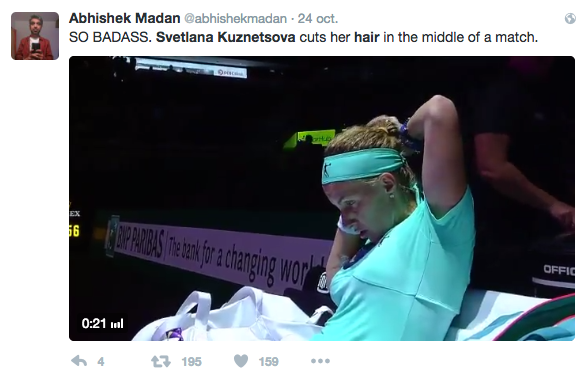 She then revealed a tattoo which covers her whole back.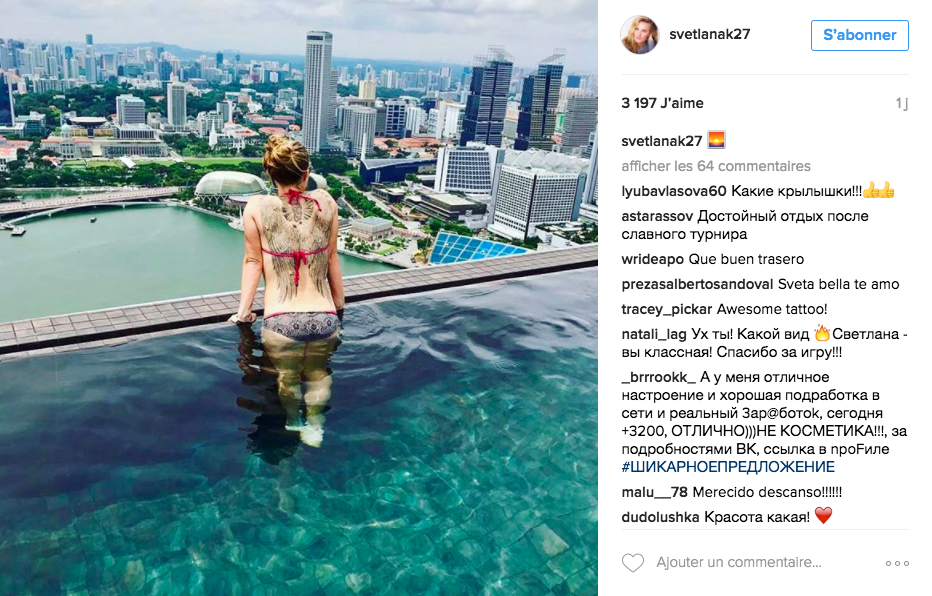 9- Andrea Petkovic (NE).
Andrea has to go through an anti-doping test this week. She didn't enjoy it, and let the world know with a touch of humor.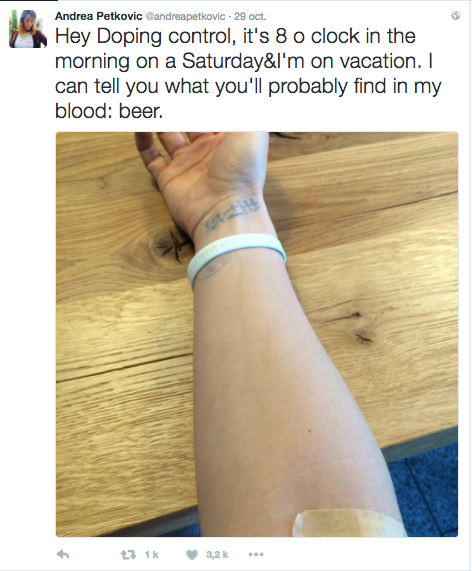 She then sent her country a message : to support Angelique Kerber in the semi-final of the BNP Paribas WTA Finals against Agnieszka Radwanska.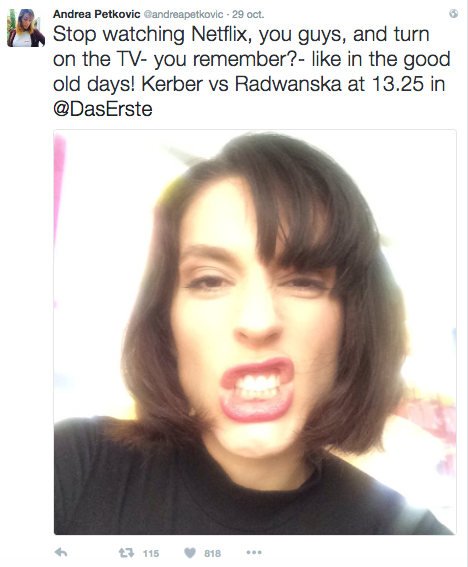 10- Caroline Wozniacki (+5).
Caroline enjoys the start of the winter break. At home, in Copenhagen.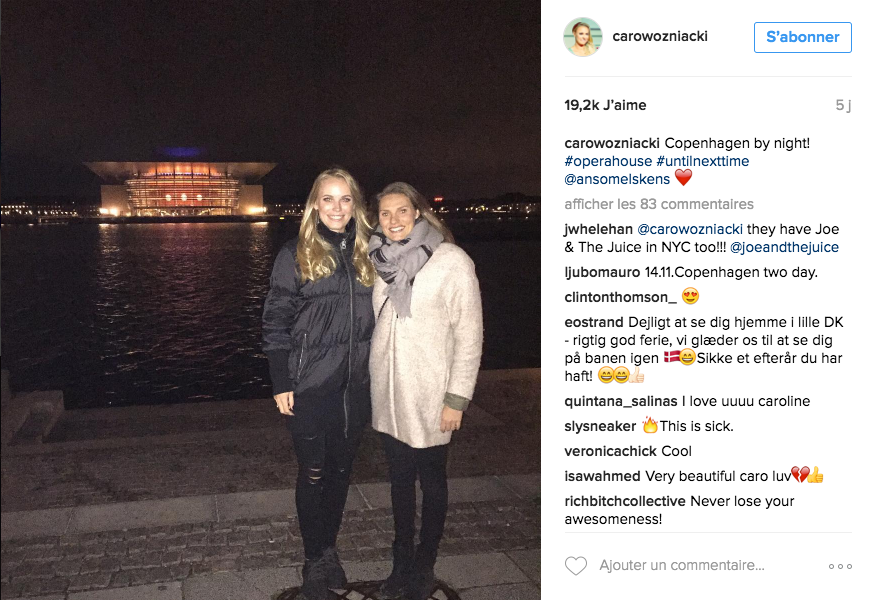 Or under the sun.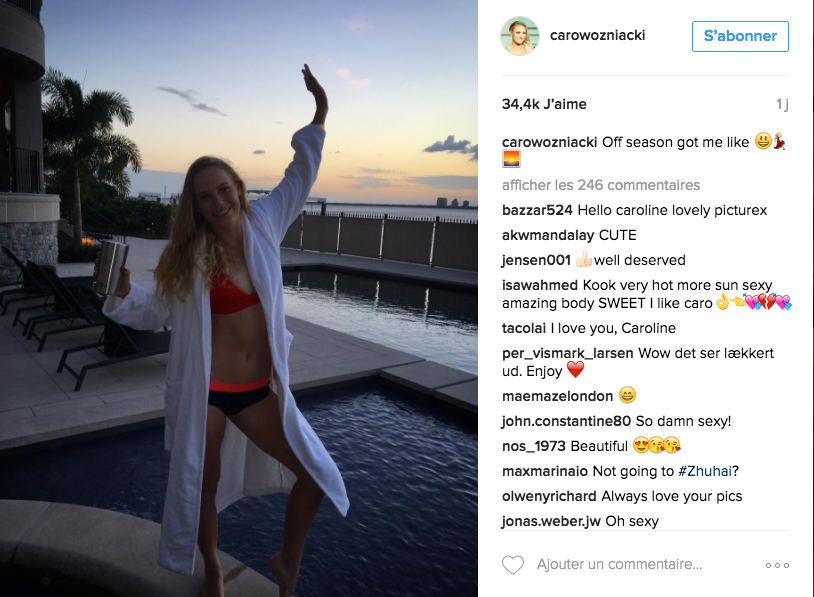 11- Daria Gabrilova (-3).
After her defeat in the final in Moscow, Daria Gavrilova had a nice breath of fresh air…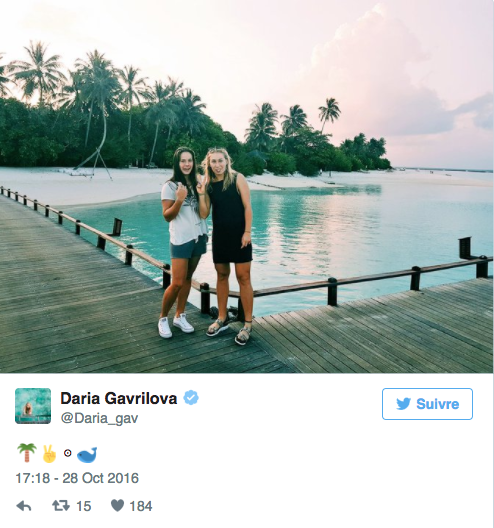 …without forgetting to congratulate Cibulkova for her tiumph at the BNP Paribas WTA Finals.

12- Alexander Zverev (+1).
In the men's circuit, the winter break has also started for some. The teenager of the circuit, Alexander Zverev, is in the Maldives.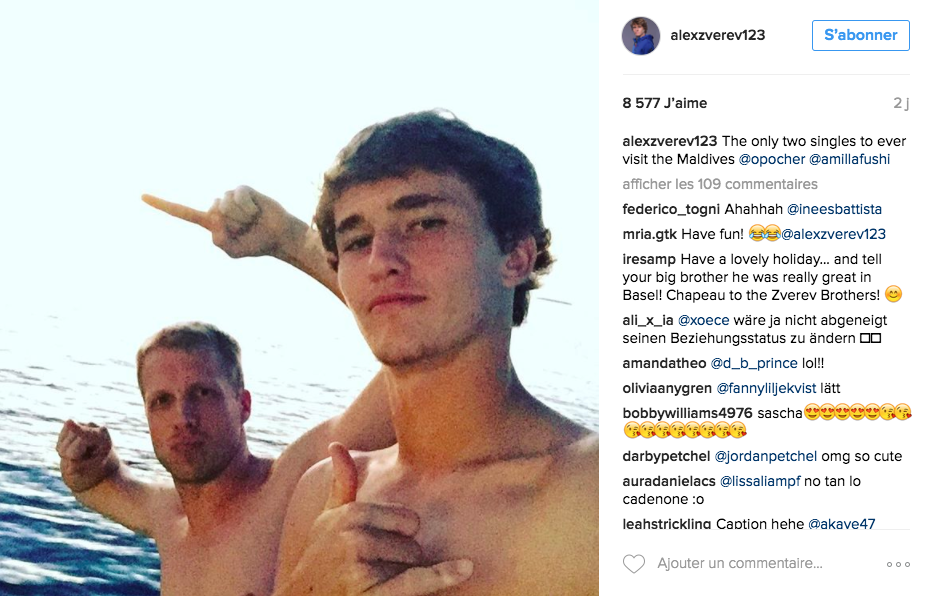 And he's been chasing sunsets.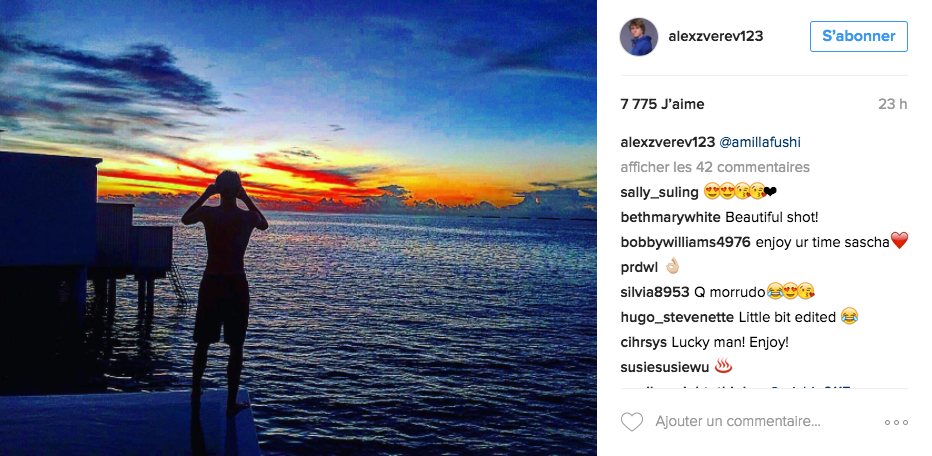 13- Bryan brothers (NE).
The Bryan brothers had a meeting with History last Friday in Vienna for the 1000th match of their career. And the twins, winners of the quarter-final against the pair Cuevas-Troicki (6-4, 4-6, 10-7), haven't missed out on the party. If they lost afterwards in the semi-final against the duo Kubot-Melo, that wasn't the most important thing. "We've been looking at this number, 1000, for many years. This was a big goal for us", said Bob after the match. Notice that Thomas 'Boom Boom' Muster was by their sides.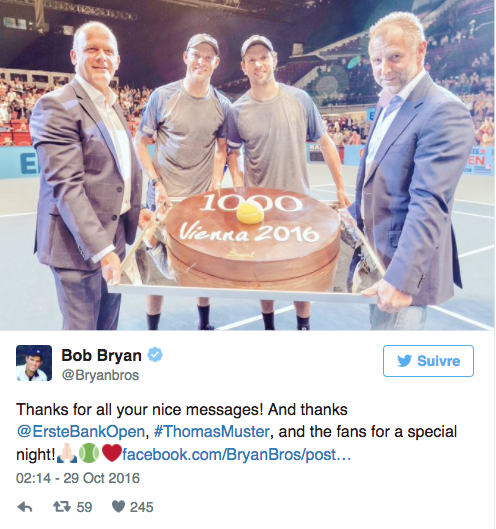 14- Serena Williams (-5).
Serena was feeling nostalgic this week. She looked back on her memories.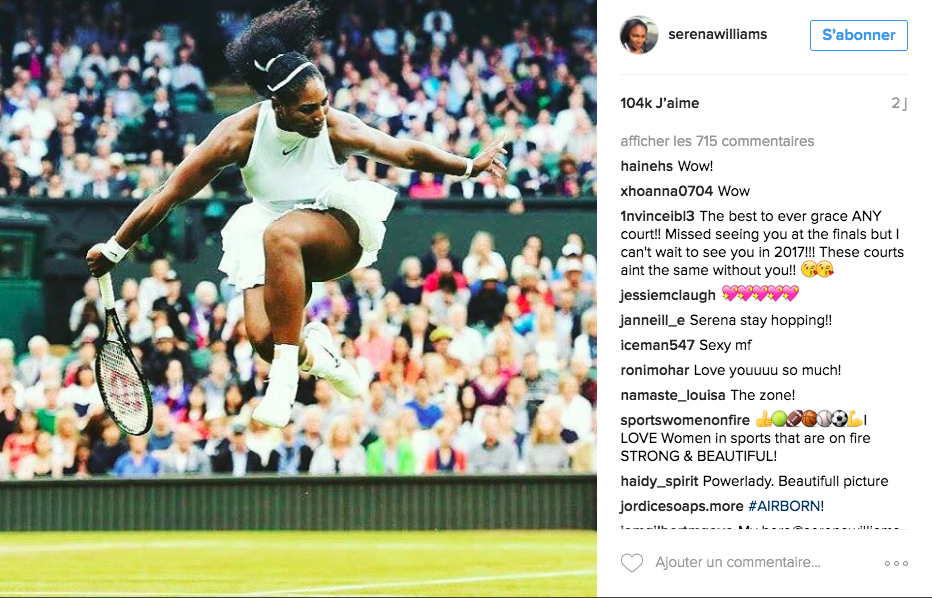 15- Anna Kournikova (NE).
As for Anna, she had fun on Instagram on Halloween.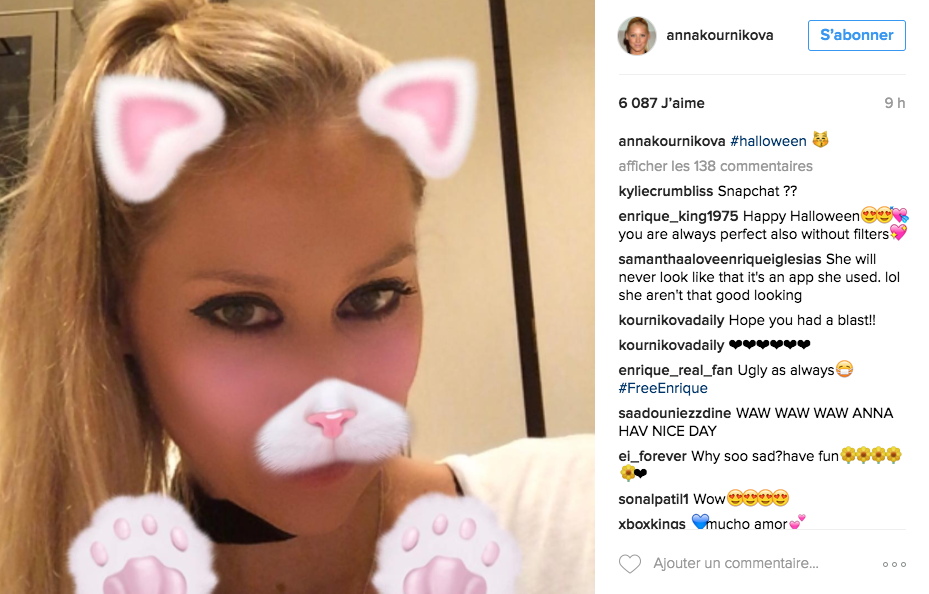 Outs :
Roger Federer, Juan Martin Del Potro, tommy Robredo, Yevgueni Kafelnikov, Fabio Fognini, Gastao Elias,
By Antoine Mestres