Novak Djokovic has made the most of this short quiet period in the season before the last rush, to spend a few days on holiday, in Belgrade. His pictures of him and his wife hiking deserve to be on the top of our offbeat ranking of the week.
Novak Djokovic has made the most of this short quiet period in the season before the last rush, to spend a few days on holiday, in Belgrade. His pictures of him and his wife hiking deserve to be on the top of our offbeat ranking of the week, in front of an Ivo Karlovic who looks like a doting father and a Serena Williams who has just celebrated her 35th birthday.
1- Novak Djokovic (+4).
Since the US Open, there has been only 250 tournaments on the ATP's calendar. Not big enough for Djokovic, who decided to go home, in Serbia, to have a good time.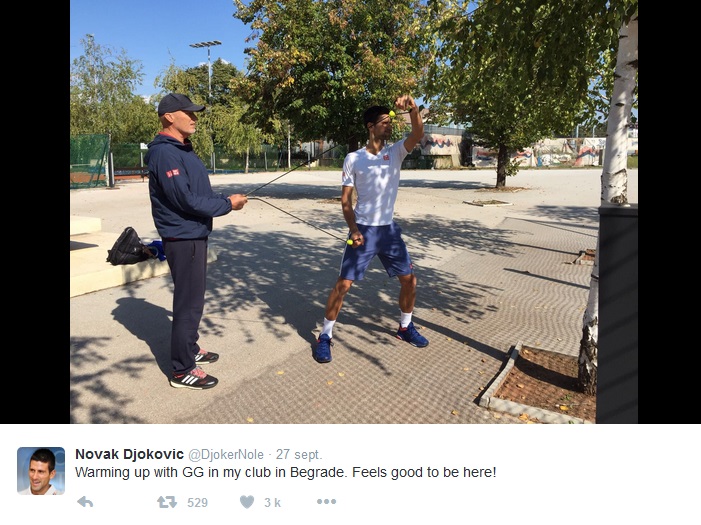 If the world number 1 is obviously still keeping in shape for the last big tournaments of the season, he still takes the time to relax, and have fun…
And go hiking in the wilderness with his wife.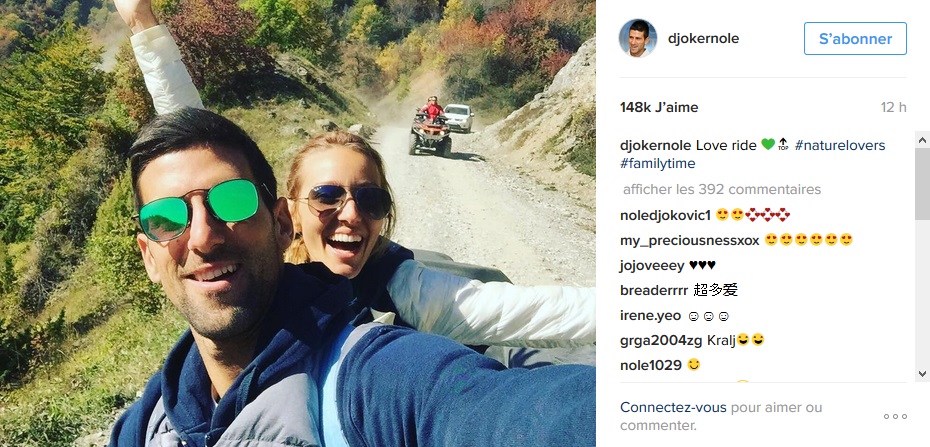 Hiking is perfect to take a breath of fresh air.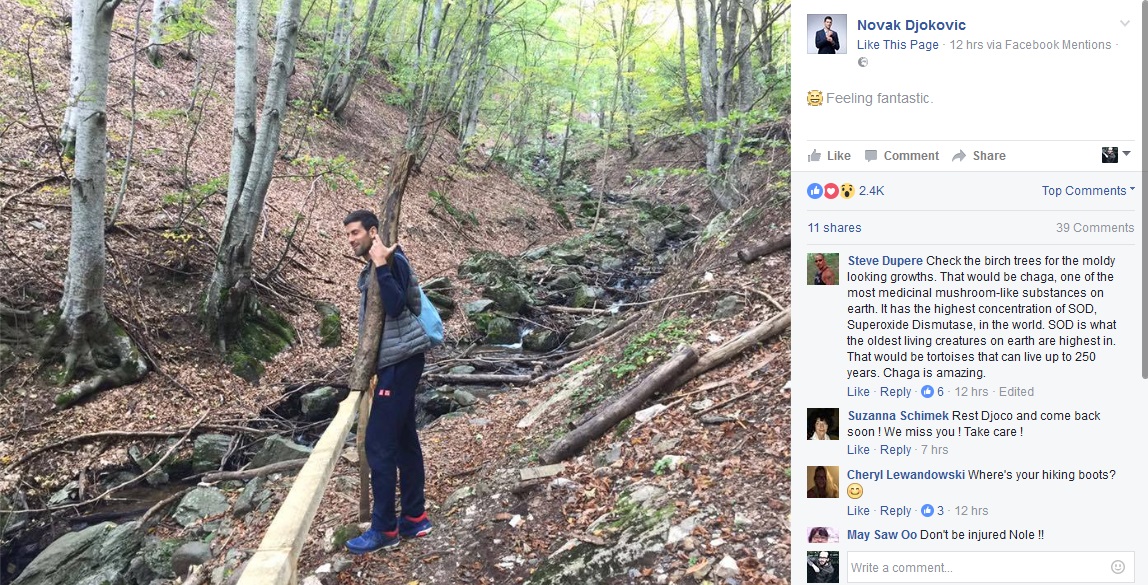 It's during those moments that the Djokovic couple looks similar to the rest of us.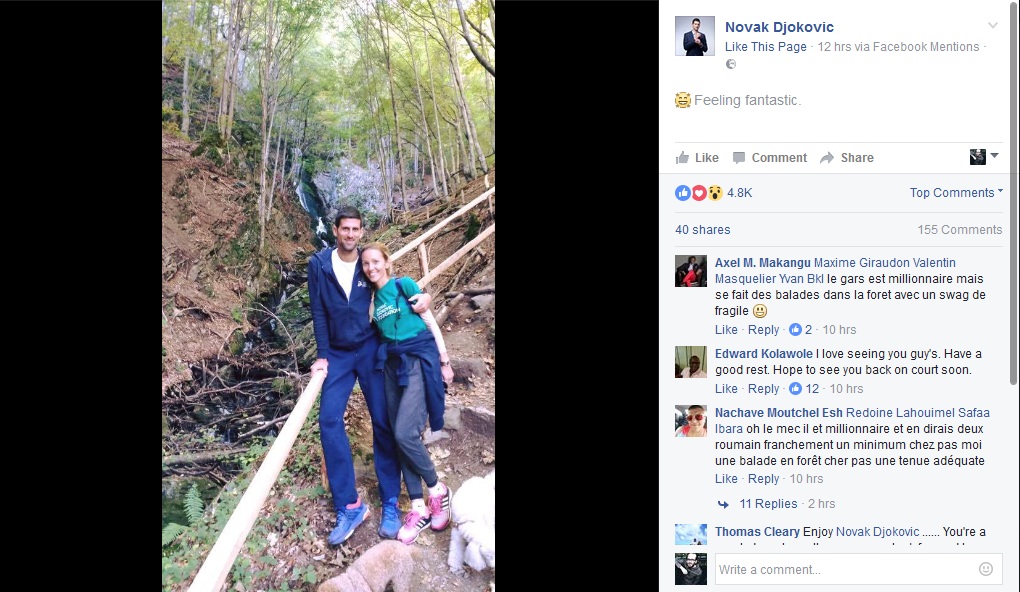 2- Ivo Karlovic (NE).
It must be said : Ivo Karlovic looks like the perfect dad.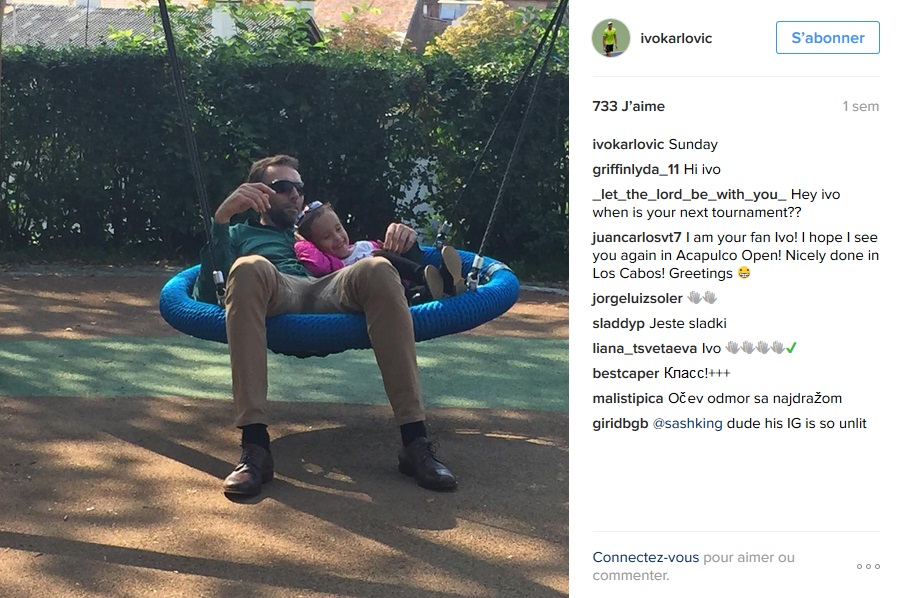 The Croatian seems to be very close to his young daughter, with who he spends as much time as he can.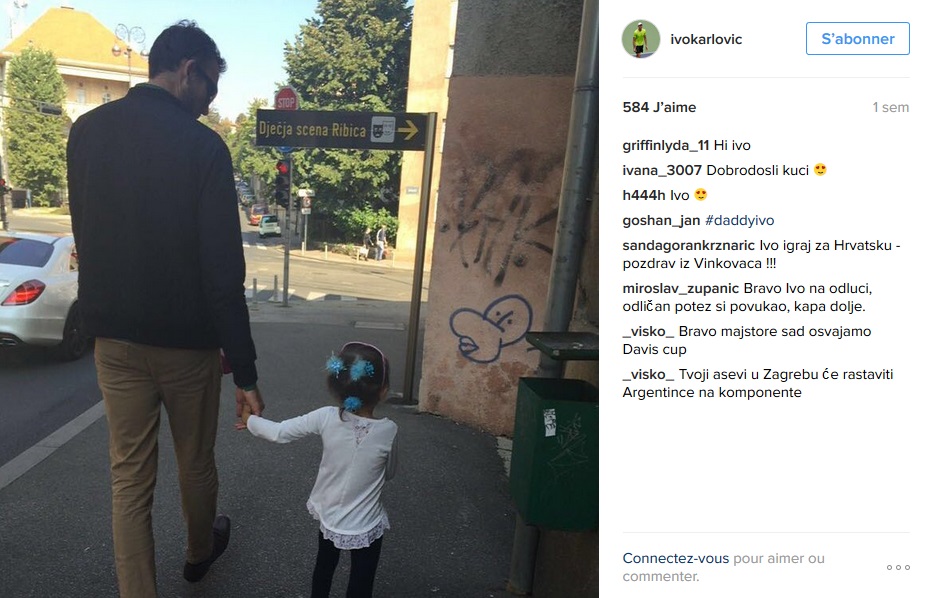 The nickname « Big Daddy Karlo » on the social networks didn't come from nowhere.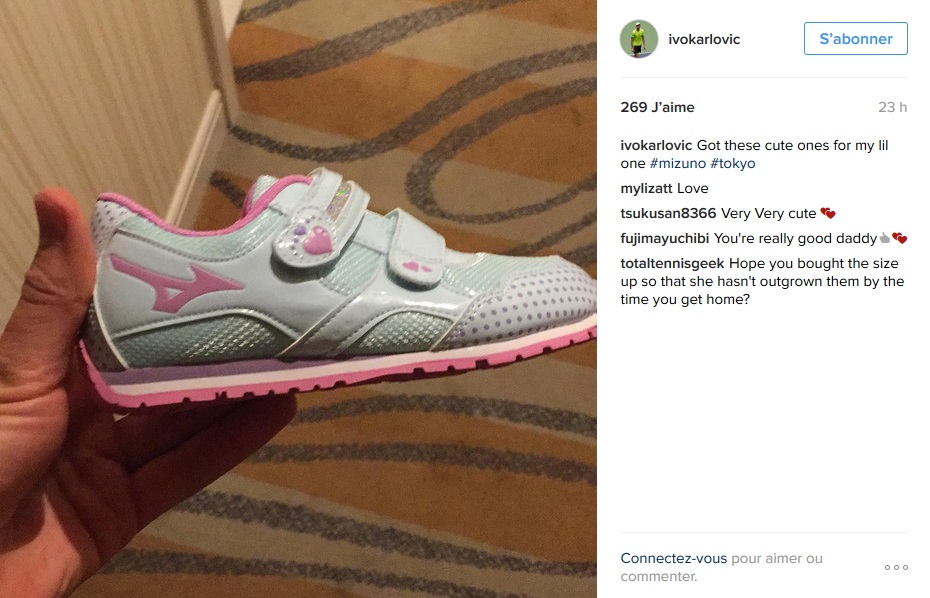 It's impossible to not be moved after watching Ivo Karlovic as a soft giant, completely disproportioned compared to his environment, especially at this time of the season when tournaments are taking place in Asia…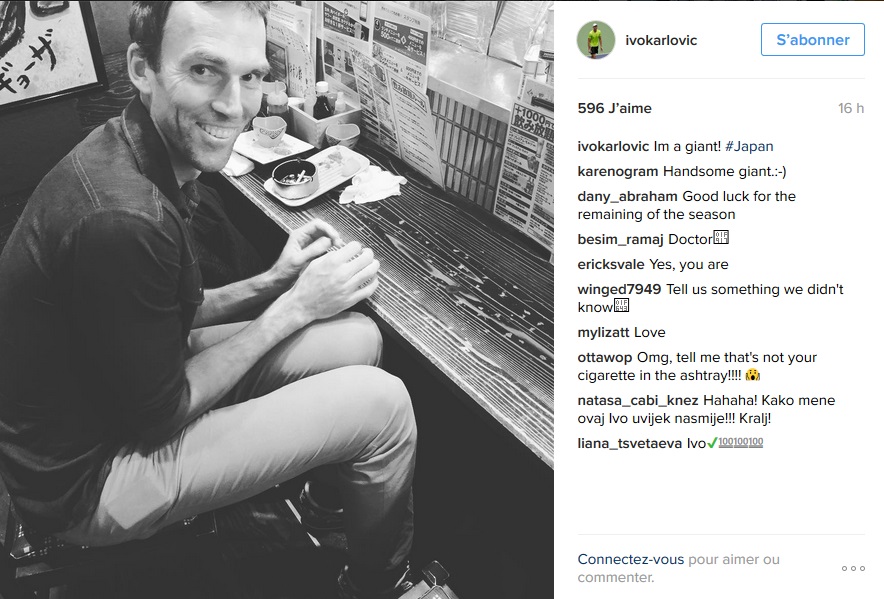 <3
3- Serena Williams (+1).
On September 26th, Serena Williams celebrated her 35th birthday ! Happy Birthday !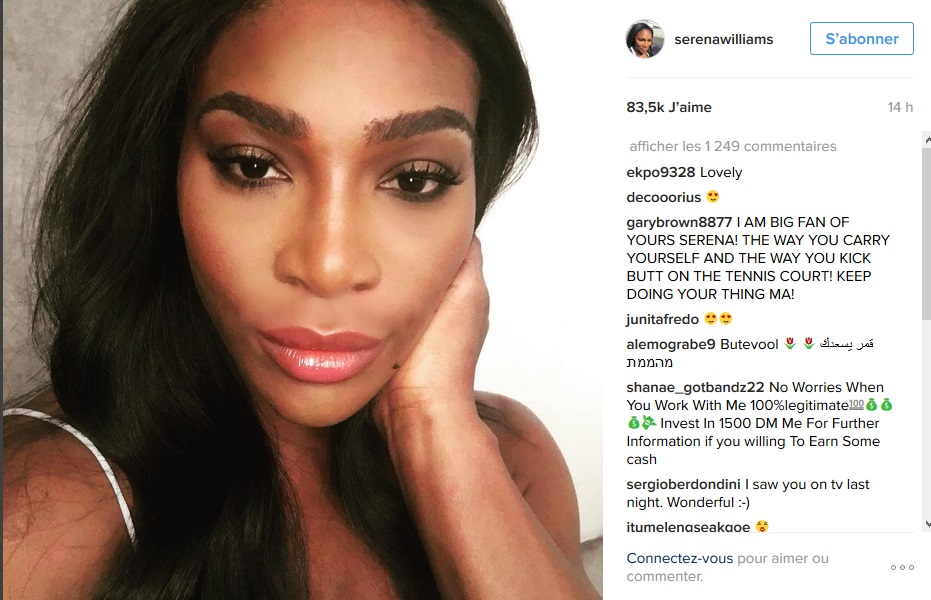 A very respectable age, which she didn't really want to put forward on her social networks, as she went for her classical fashion poses.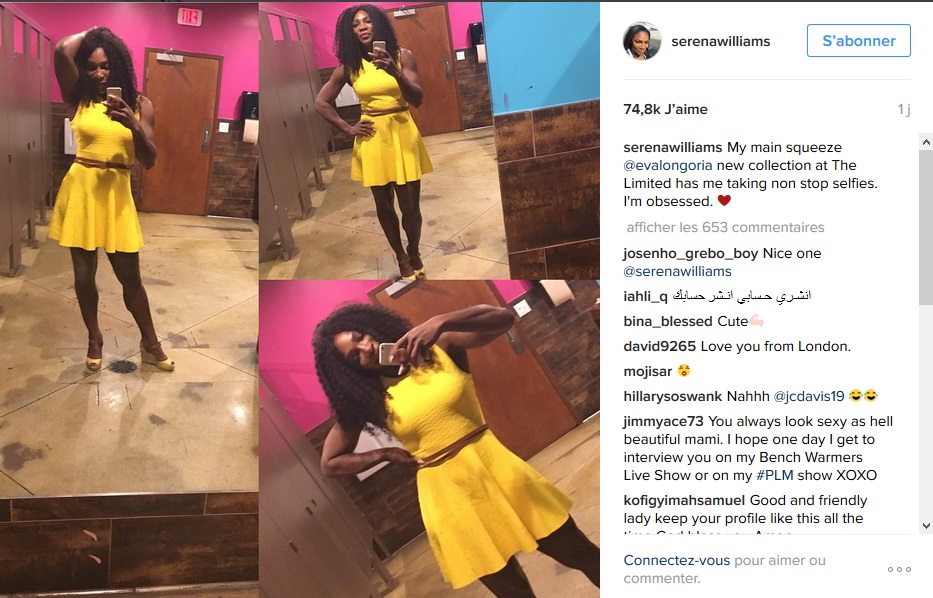 It must be said : her life looks more and more like a perpetual fashion show.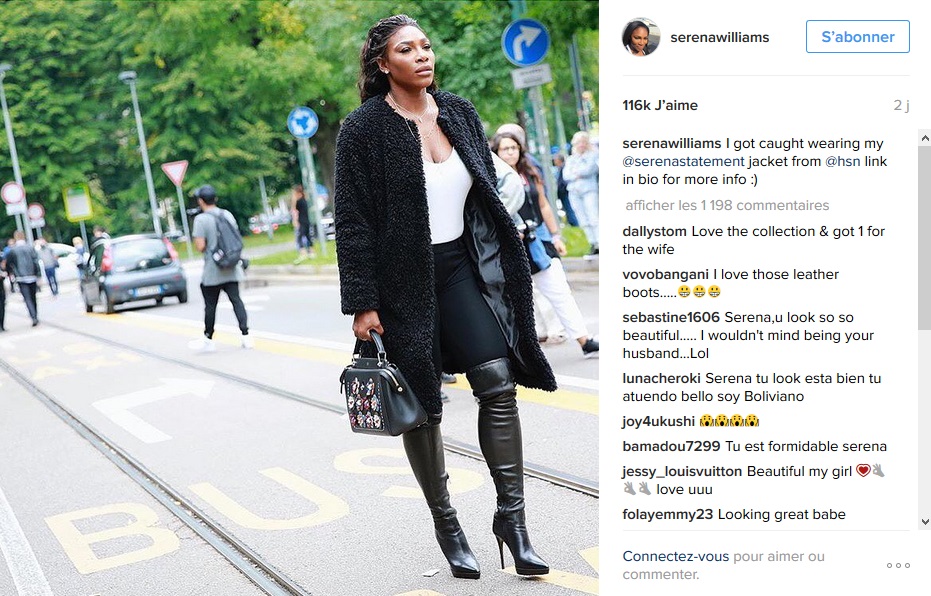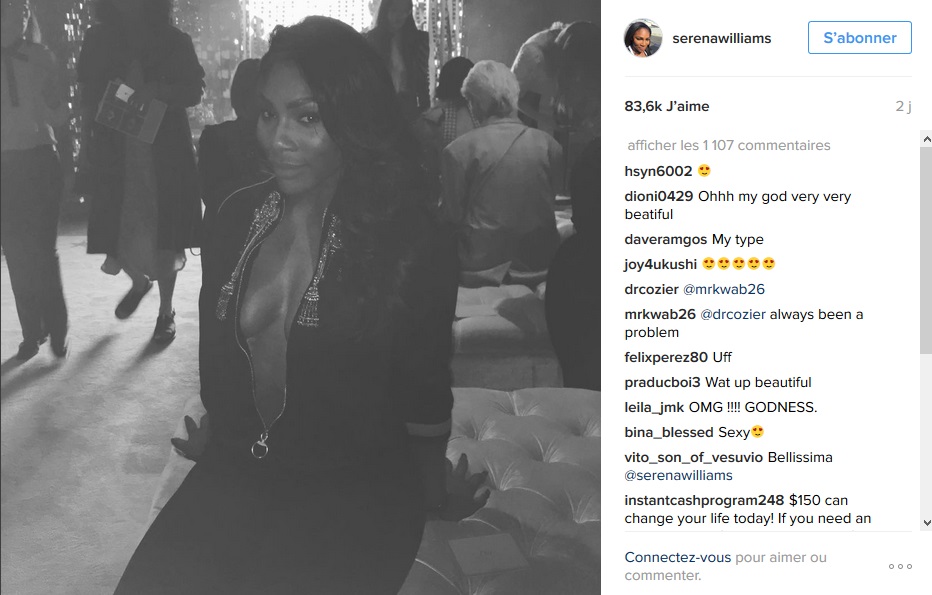 The trouble for her fans, is that she seems to be irremediably walking away from the world of tennis…What about her sporting future in 2017 ? A mystery.
4- Juan Martin Del Potro (NE).
Still with birthdays : Juan Martin Del Potro turned 28 last week.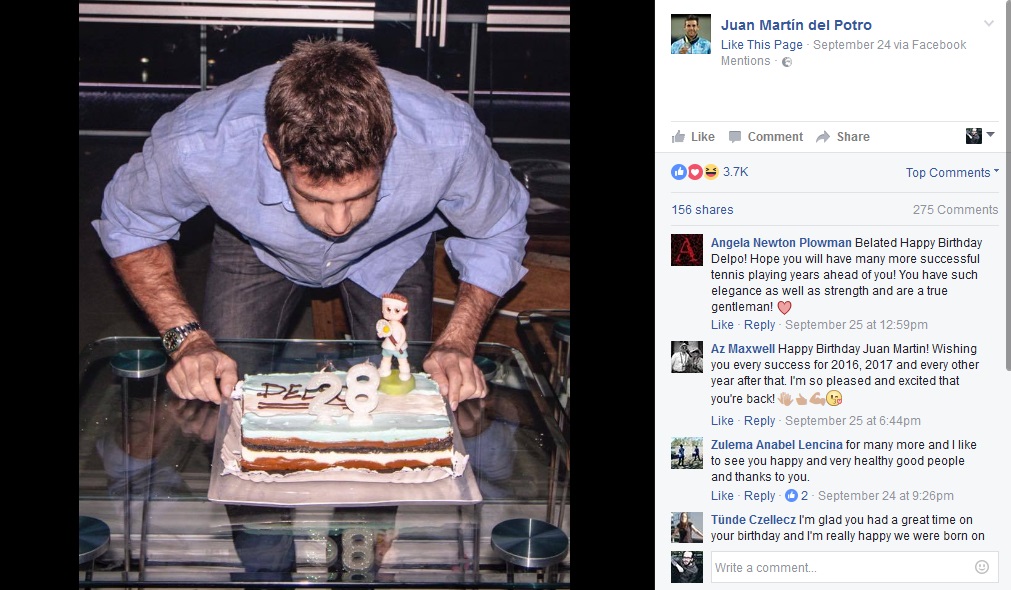 He decided to celebrate with his friends.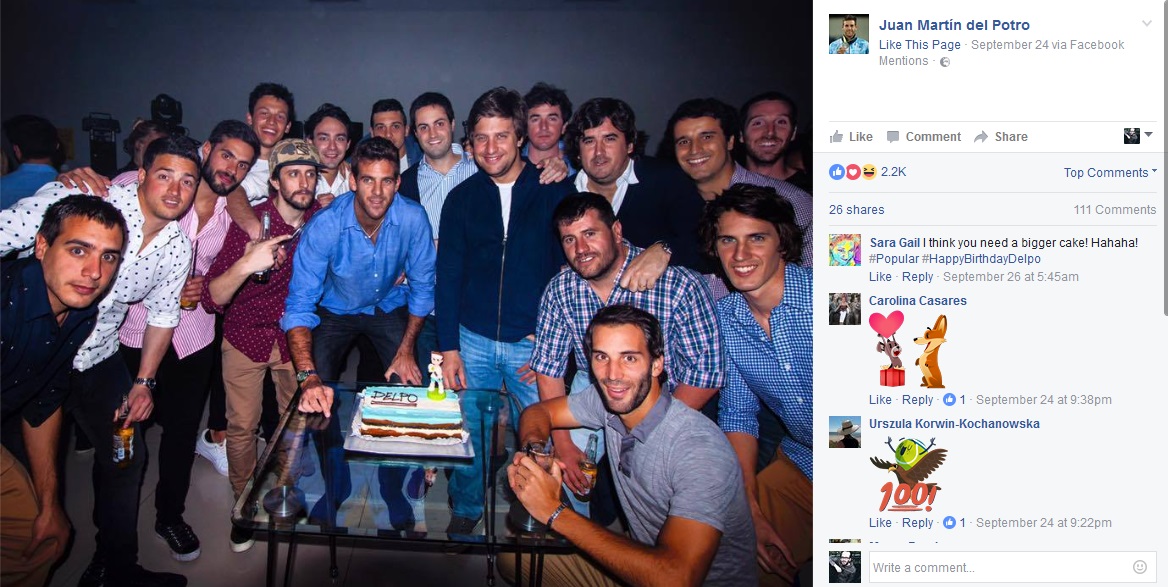 But he also seems to be enjoying a bit of alone time, relaxing at home in Argentina, with his dog as his only companion.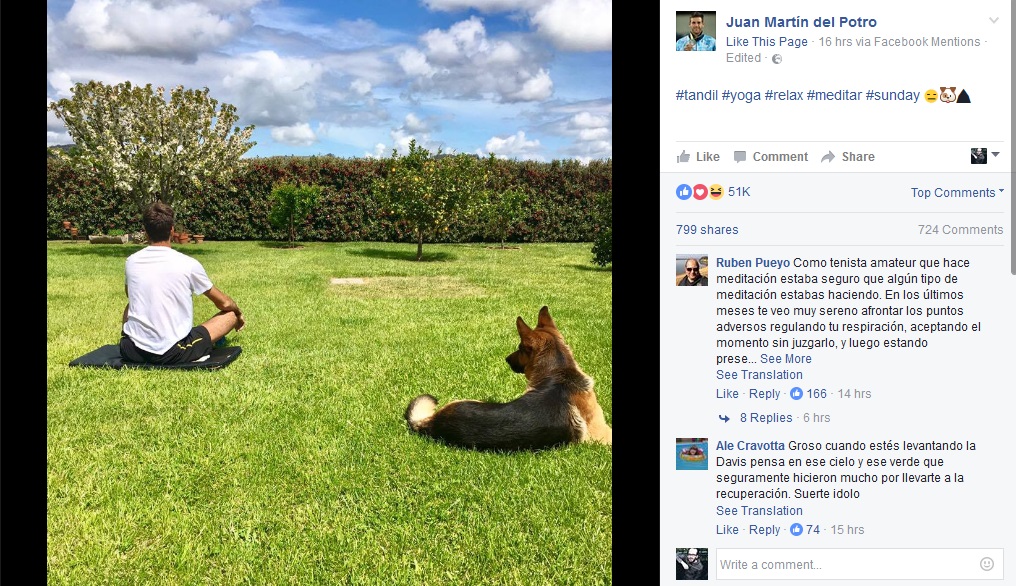 5- Belinda Bencic (NE).
Still with birthdays : Belinda Bencic was there to help her fellow countrywoman Martina Hingis blow her 36 candles on September 30th.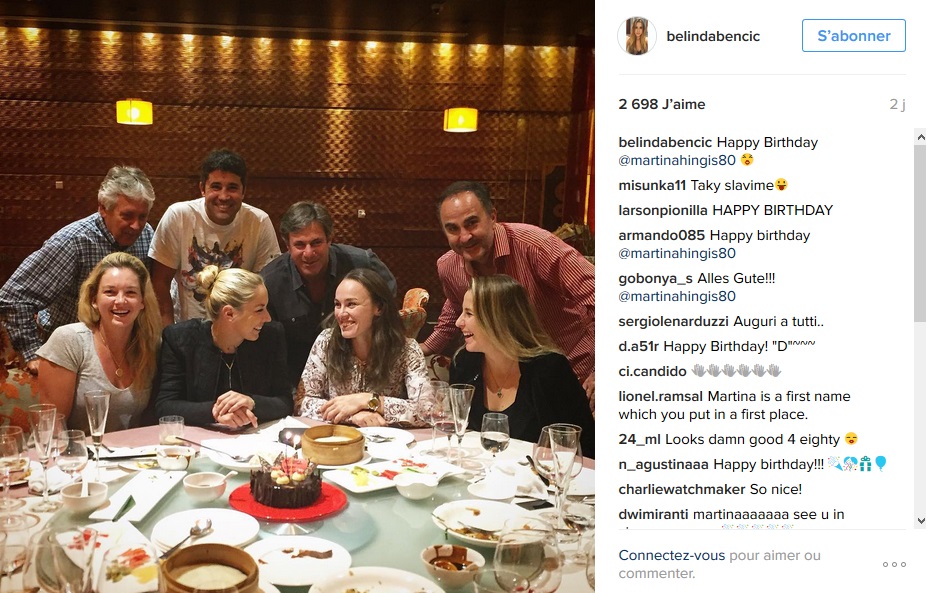 She took the opportunity to reactivate her Instagram account, which had been left on snooze for a few weeks.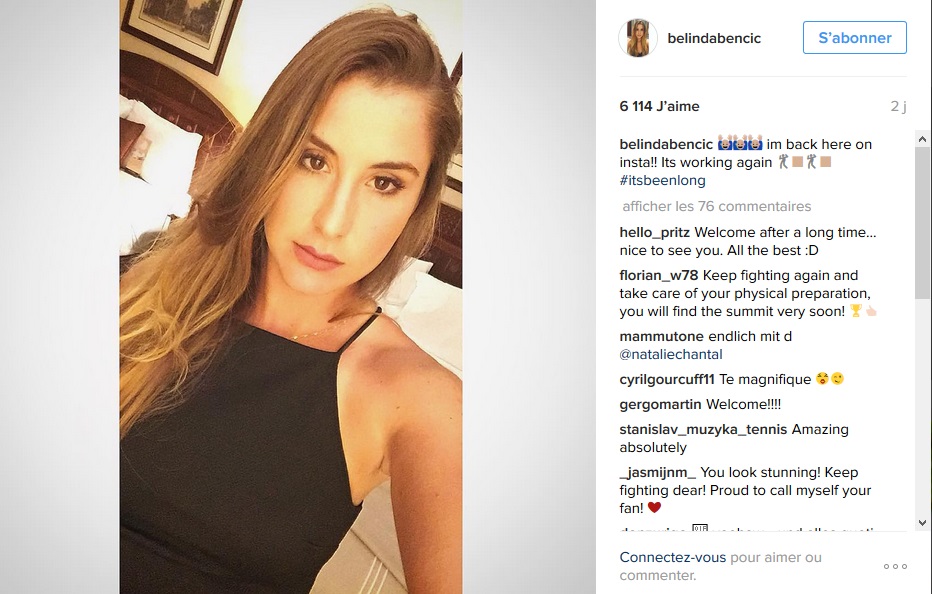 But it's on Twitter that she ironically criticized the extreme pollution in China.
We're clearly far from the Swiss alps…
6- Petra Kvitova (NE).
She's one of the players on form at the moment on the WTA circuit : Petra Kvitova has easily won her final in Wuhan against Cibulkova, to clinch the 18th title of her career.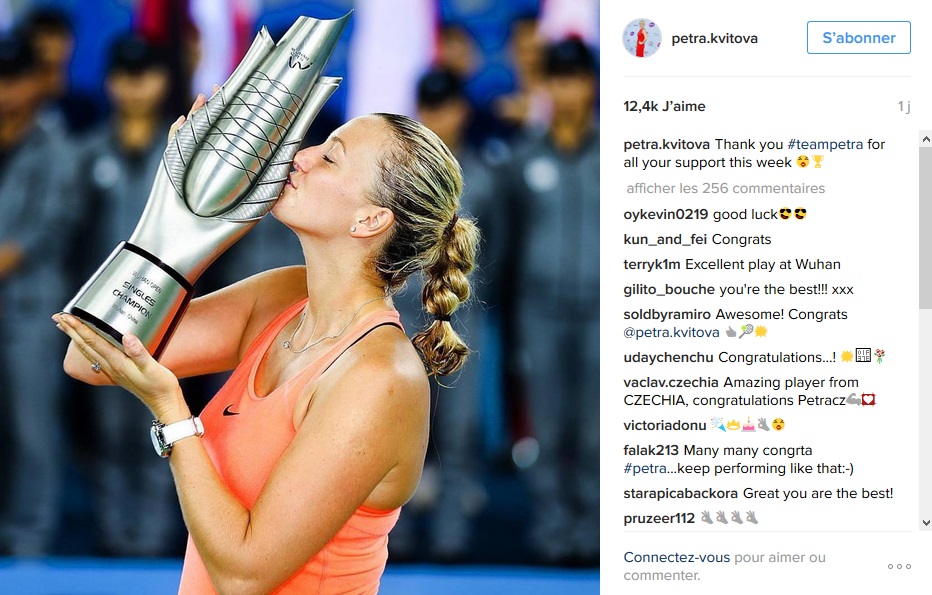 A good opportunity to pose with all the ballboys of the tournament. A classic which always works.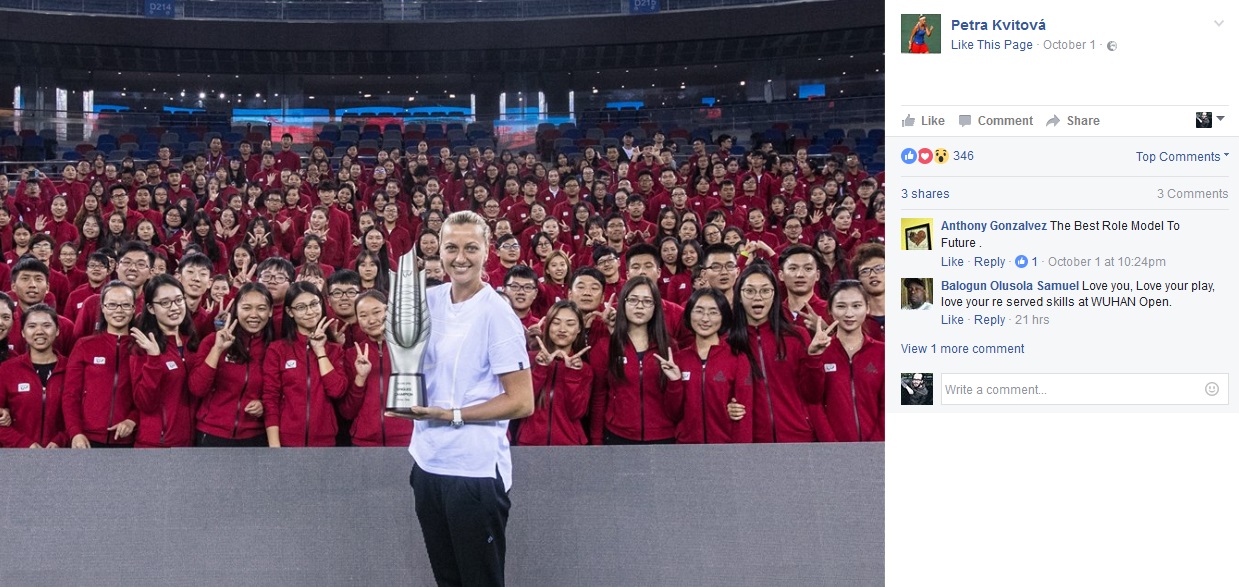 One thing is certain : Kvitova seemed to really enjoy China.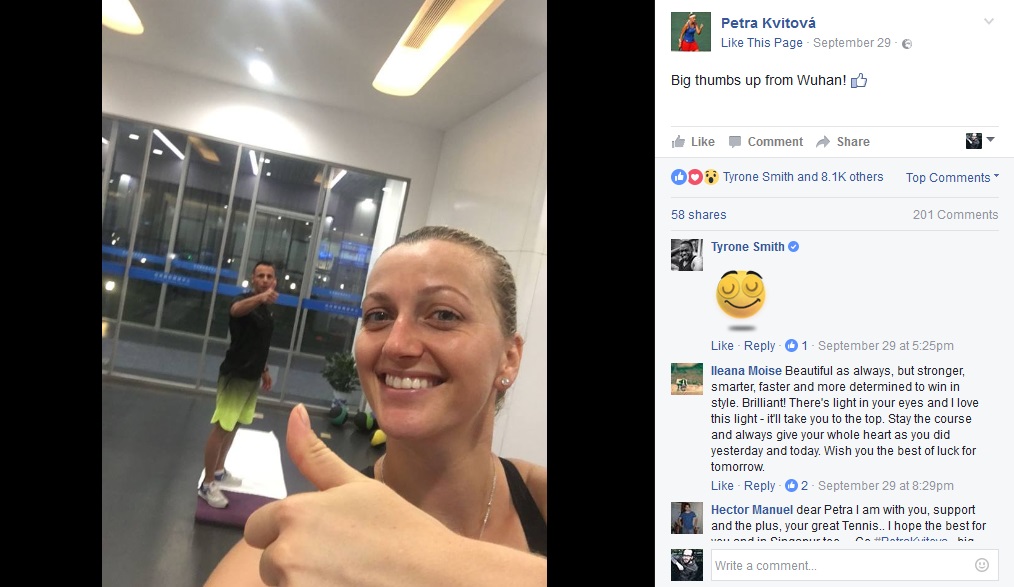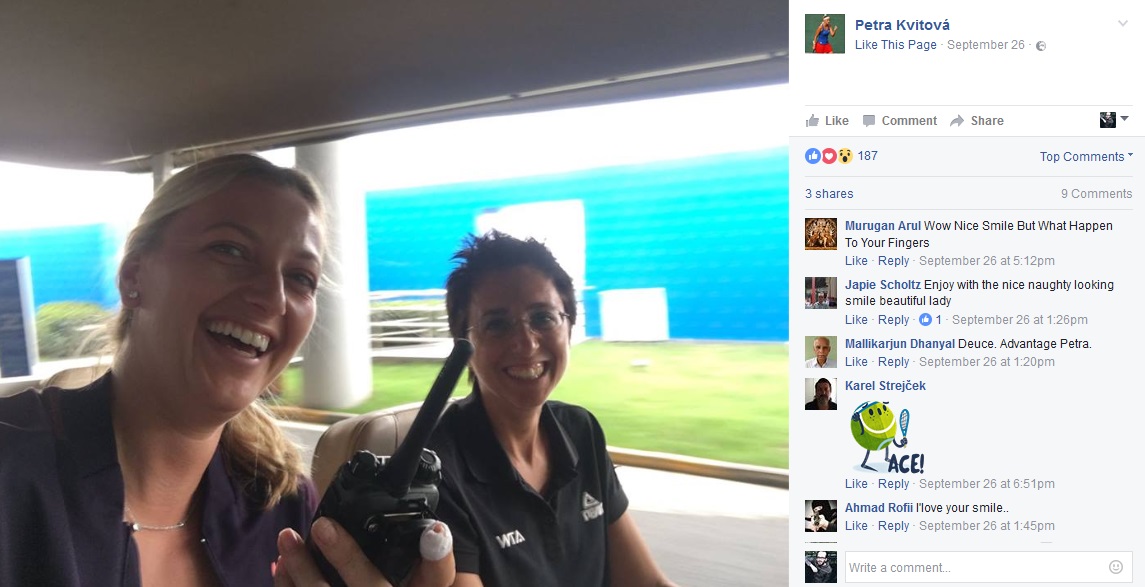 The permanent smile.
7- Maria Sharapova (NE).
Another smile with Maria Sharapova who is starting to see the end of the tunnel.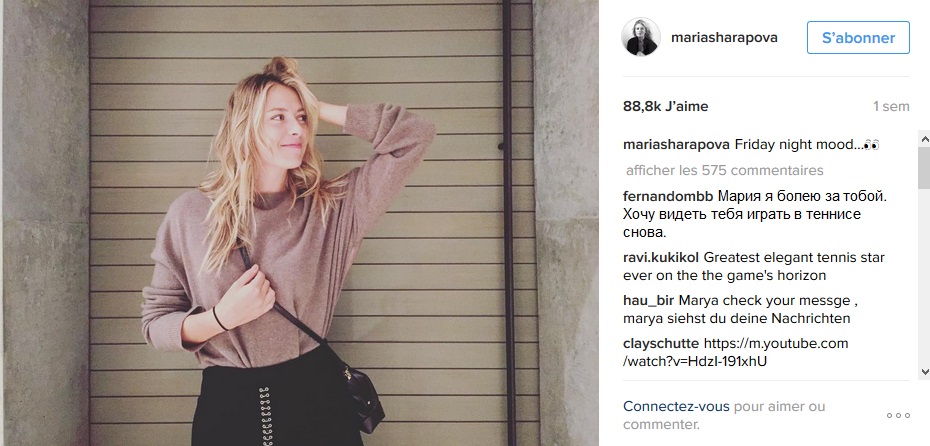 The lifting of her suspension seems closer than ever, so the training intensifies.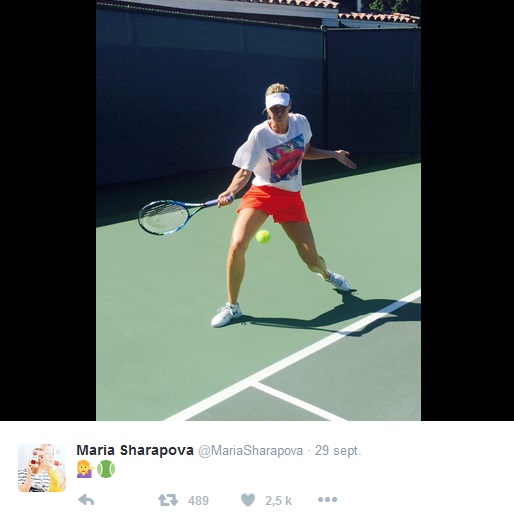 While waiting to be authorized to make her return on the courts, the Russian is living the good life, between farniente and sensual poses.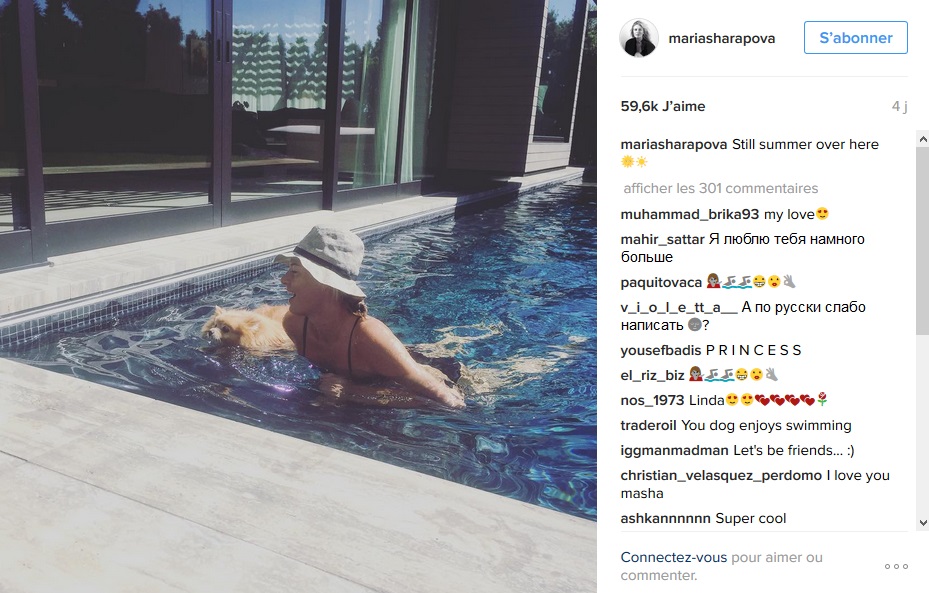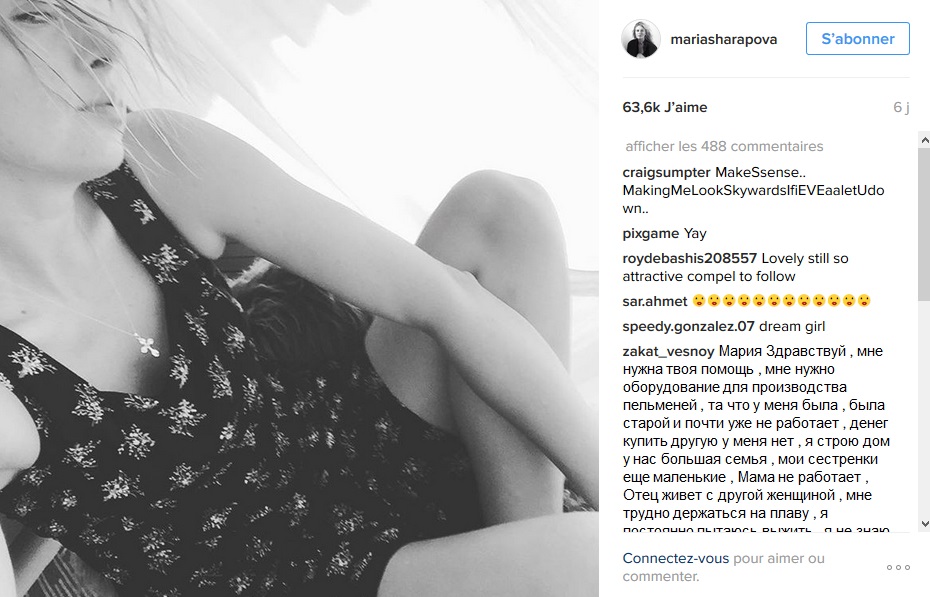 She might still be suspended but she's certainly not the unhappiest of all.
8- Lucas Pouille (-7).
French tennis' revelation Lucas Pouille featured in an article in the prestigious Paris Match, where he posed with his girlfriend.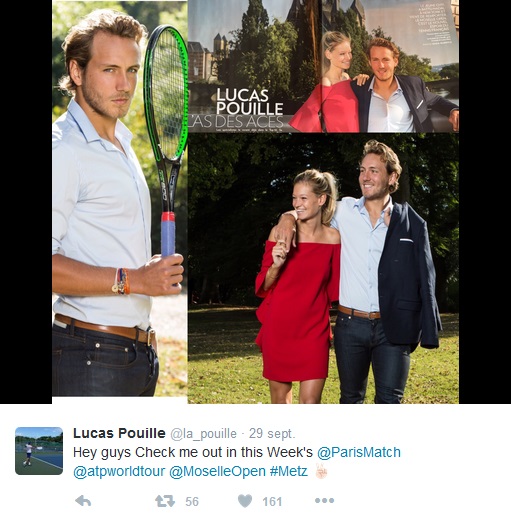 But it's still with friends that he celebrated his first ATP title conquered in Metz.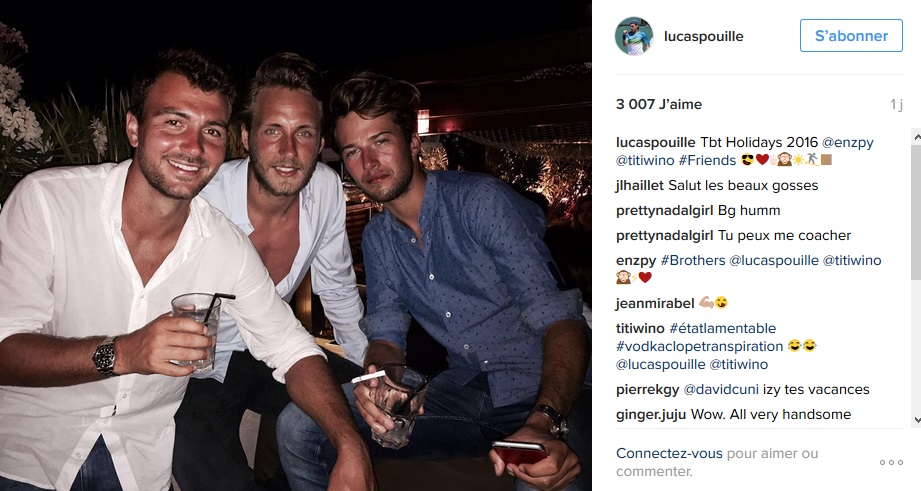 Lucas Pouille, a real golden boy in the making…
9- Karen Khachanov (NE).
Among the new upcoming generation of players, you should count with Karen Khachanov, who won his first title in Chengdu, China, which is famous for its pandas.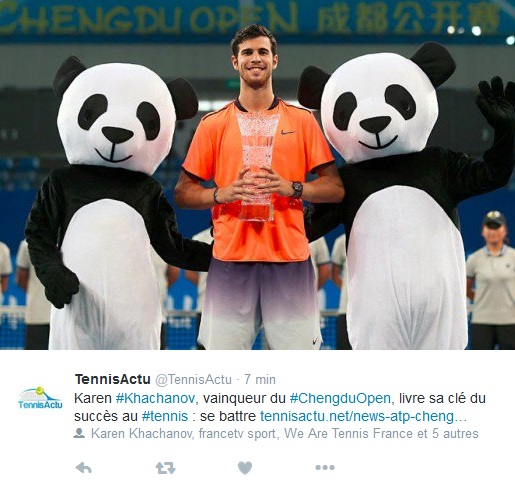 His talent and his good looks should quickly make him one of the most popular players on the circuit.
The 20 year-old Moscow-born player has everything to become popular.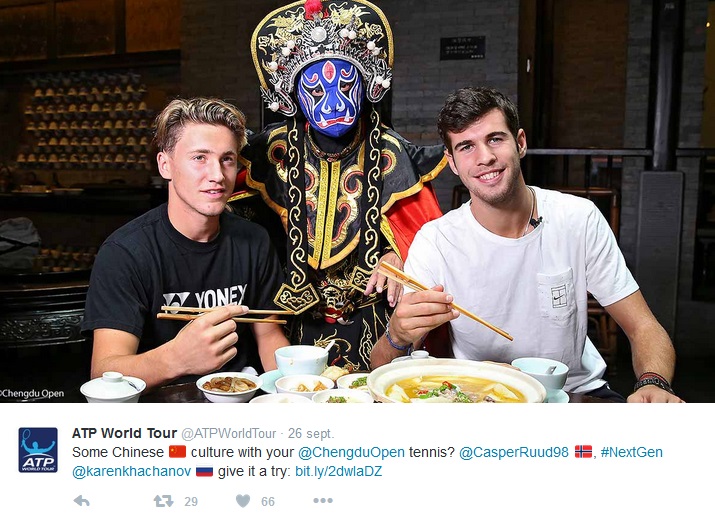 10- Tomas Berdych (NE).
Still in China, the other men's tournament held last week this time crowned a « veteran » of the circuit : Tomas Berdych. Training has payed off.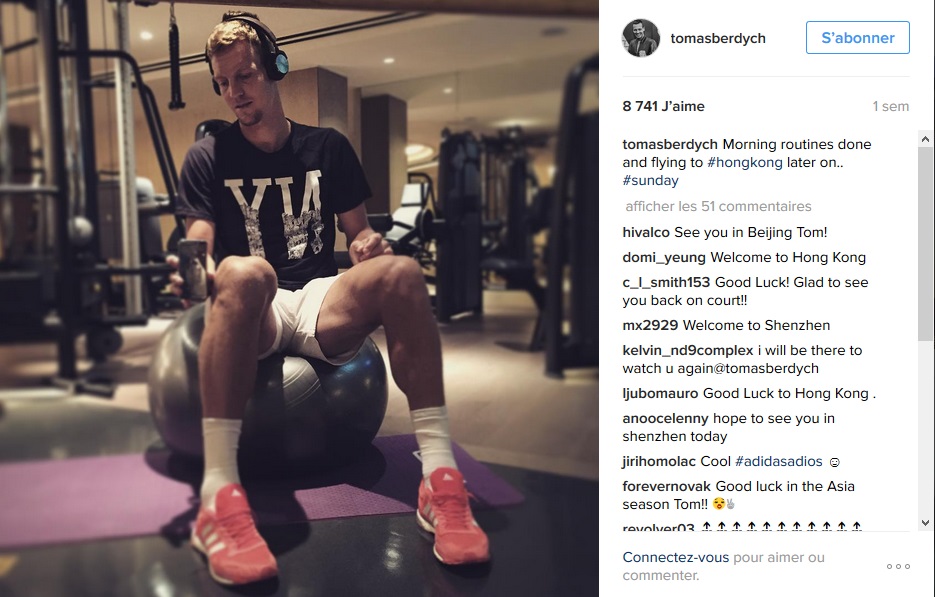 It's a winning come-back for Berdych, whose 2016 season was wasted by injuries, including a serious rib injury which required him to be hospitalized, and withdraw from many tournaments.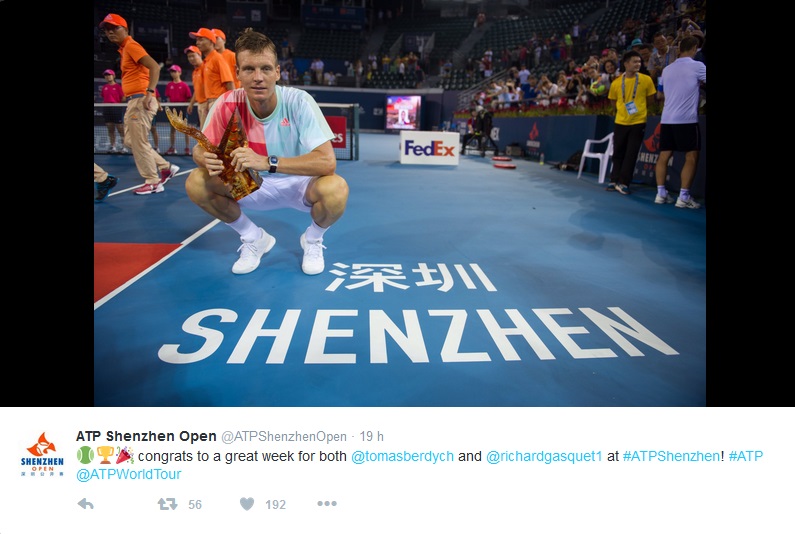 After his victory in the final against Richard Gasquet, the Czech didn't miss out on the opportunity of celebrating with his staff.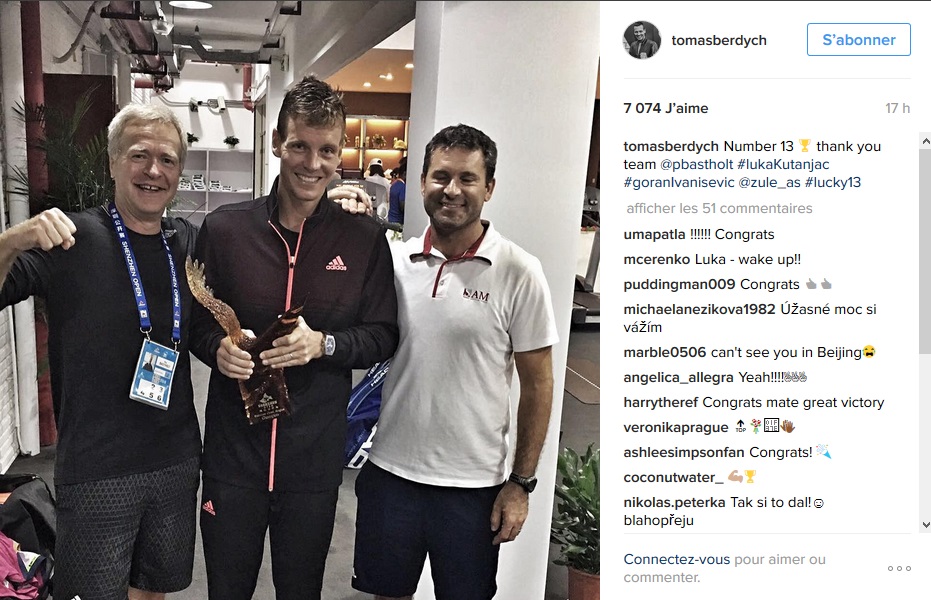 11- Grigor Dimitrov (NE).
Gossip time : everything seems to be going well for the couple of the month, Grigor Dimitrov and Nicole Scherzinger.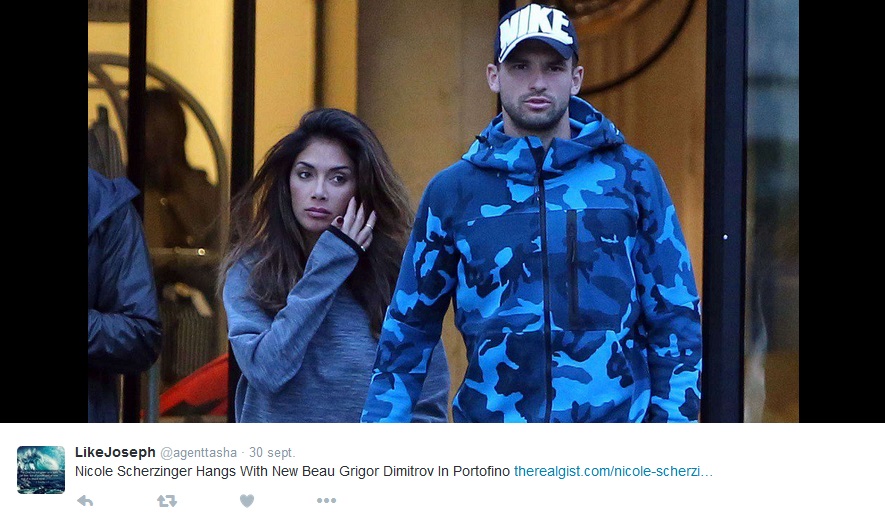 A couple which has given the paparazzis a lot of work.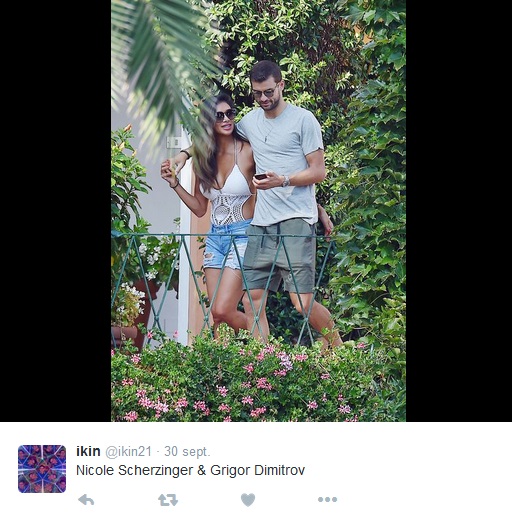 12- Rafael Nadal (-6).
The cute video of the week : during an exhibition match between Nadal and McEnroe, the Spaniard stopped playing when he heard a mother panicking in the crowd, looking for he child. Everything ended well : mother and daughter were paired up again, under the applause of the moved crowd.
A very strong emotional moment as well for both players.
13- Kristyna Pliskova (NE).
In the Pliskova family, we knew Karolina. Now we also have to count on her twin sister, Kristyna, who won her first tournament in Tachkent, against the Japanese Nao Hibino.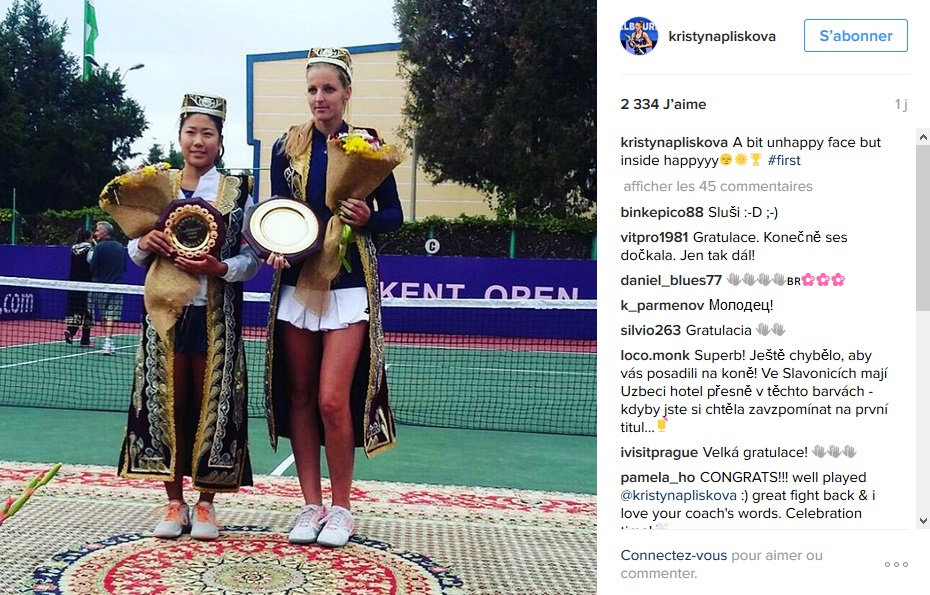 A performance applauded by Karolina, who should take the opportunity to tease her sister during the next family reunion by showing everyone this picture. She doesn't look very comfortable, in this traditional uzbek costume…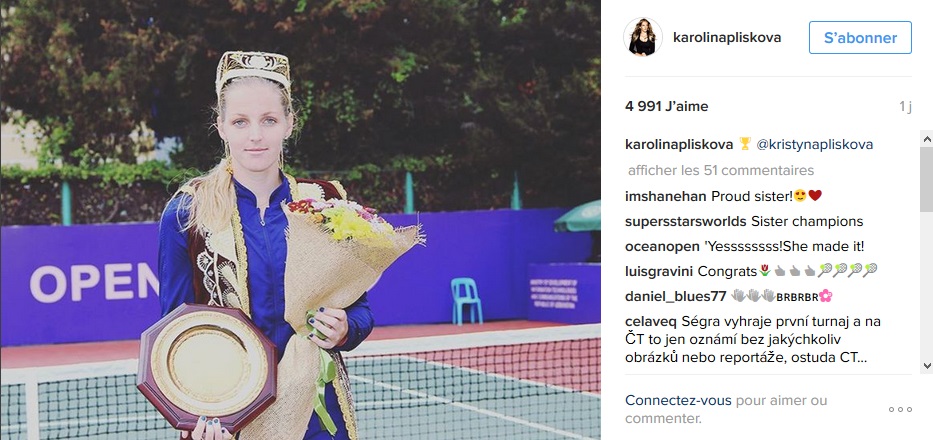 While she looks much more relaxed on this picture !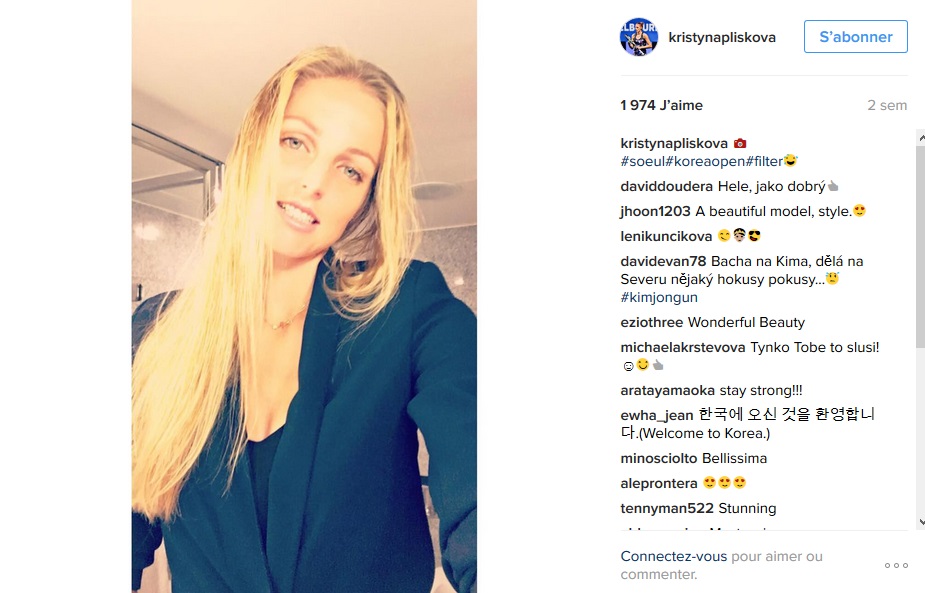 14- Dominic Thiem (-5).
Dominic Thiem's adventures in China sound promising. Thank you, selfie stick.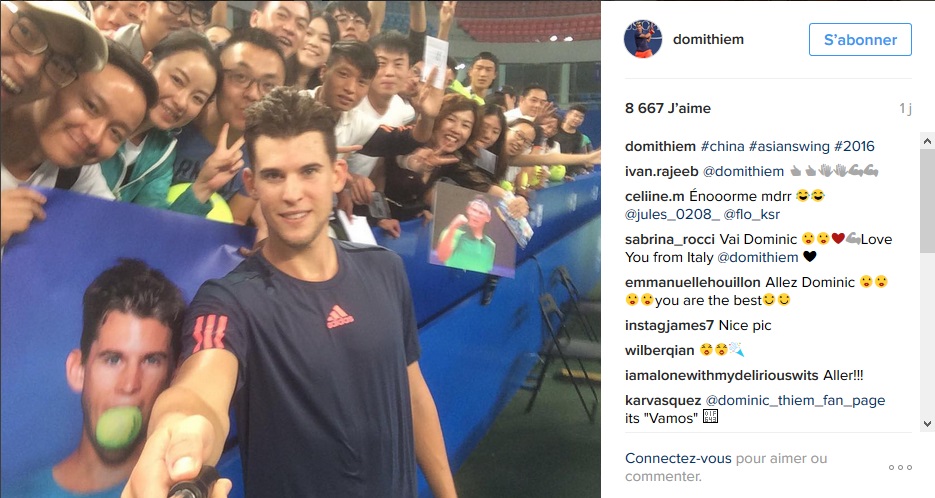 Thank you, friends from tennis.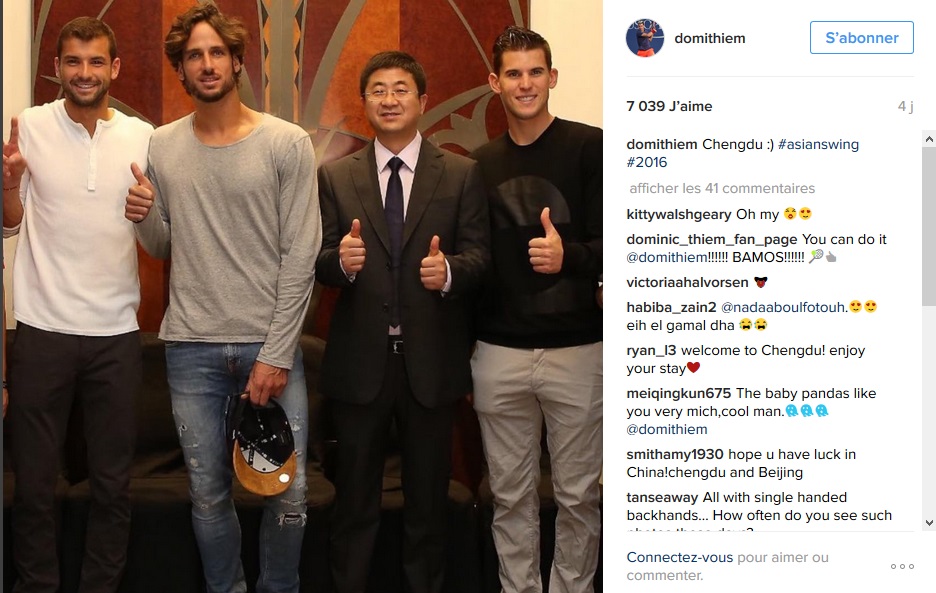 And thanks to his lucky plush teddy.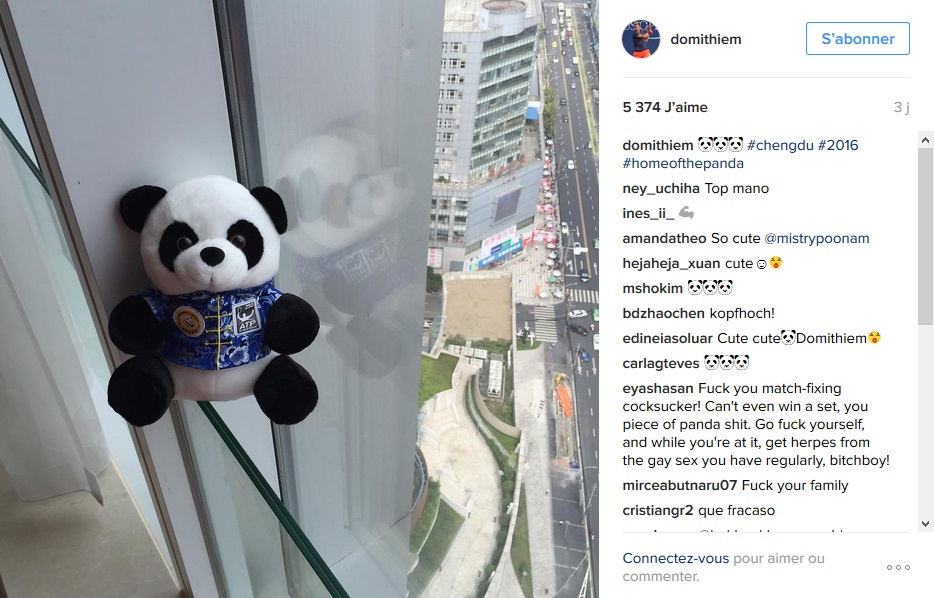 15- Fabio Fognini (-3).
Fognini also seemed to have a good time in Shenzen, with his week ending with a victory in the doubles along with the Swede Robert Lindstedt…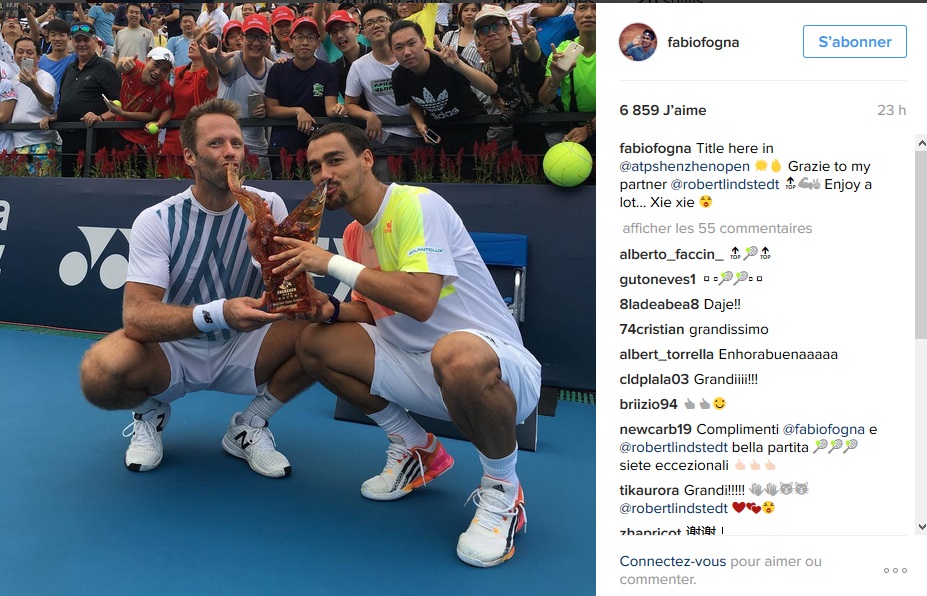 …and fans, among which this girl, who looks very happy to be posing next to the Italian after his training session.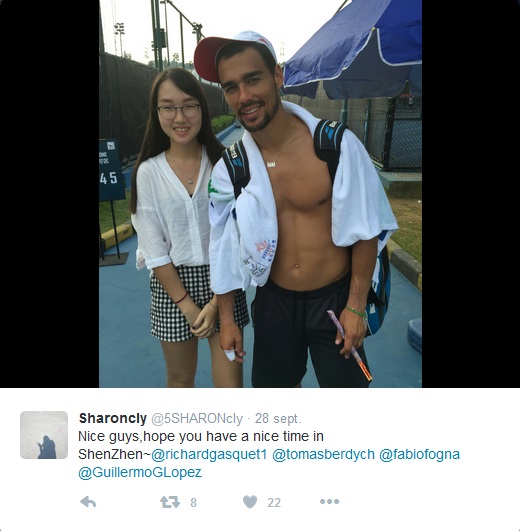 Outs :
Wozniacki, Zverev, Murray, Karolina Pliskova, Arruabarrena, Wawrinka, Monfils, Tsurenko, Brown
By Régis Delanöe