In less than a month, Sharapova will finally find out if her suspension is reduced and if she can come back on tennis courts in 2017. Meanwhile, she prepares for her come-back by appearing everywhere. Enough to take the first spot of our offbeat ranking in front of more impressive than ever Del Potro, and an Andy Murray who's been an unlucky hero.
1- Maria Sharapova (NE)
Hello ? Yes, it's Maria Sharapova !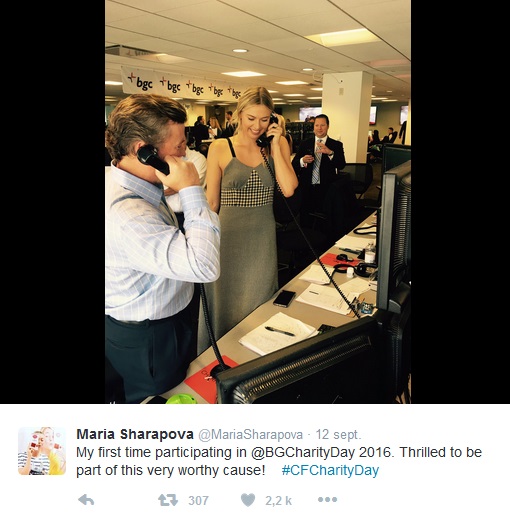 The Court of Arbitration for Sport (CAS) is formal: enough with the delays, it will deal with the Sharapova case in the first week of October and decide whether or not her initial two years-suspension of all competitions can be reduced to enable the Russian to make her comeback on the circuit in 2017, a year earlier than planned. Meanwhile, the player showed herself to be less and less discreet, and has answered to all media requests, like this charity event where she made a few phone calls for a good cause.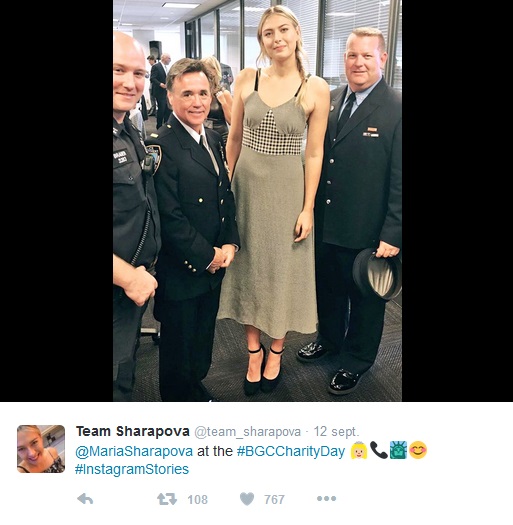 We've also seen her with Simone Biles and…erm…Yoko Ono ?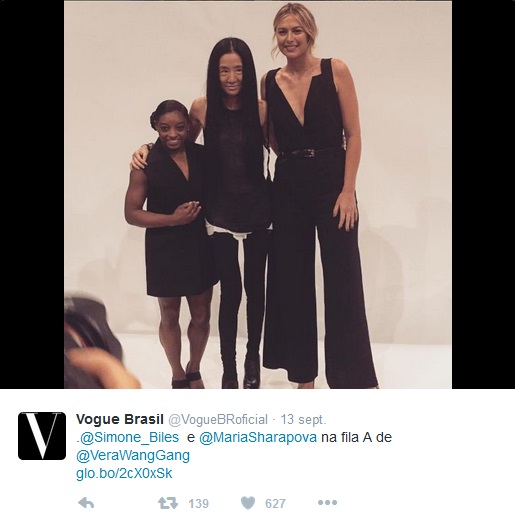 Classic pose as well in front of a not so discreet sports car.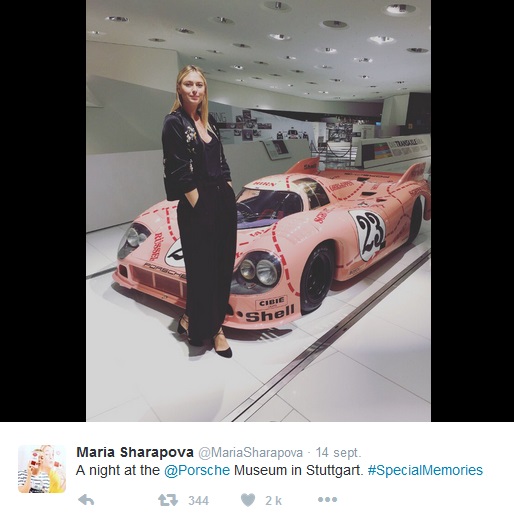 Sharapova also visited the bottle factory of a famous mineral water brand.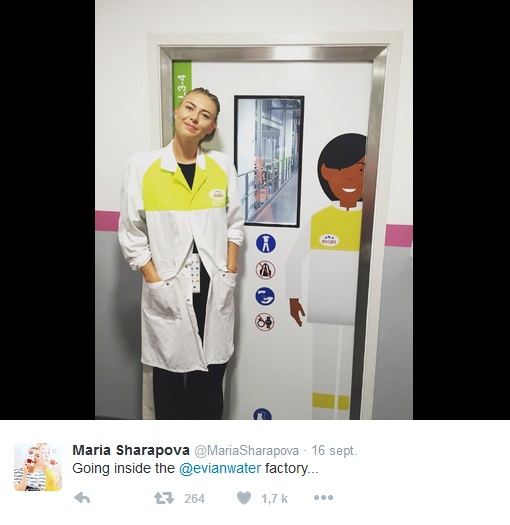 This same brand, one of the Russian's sponsor obviously, also sponsors a big female golf tournament.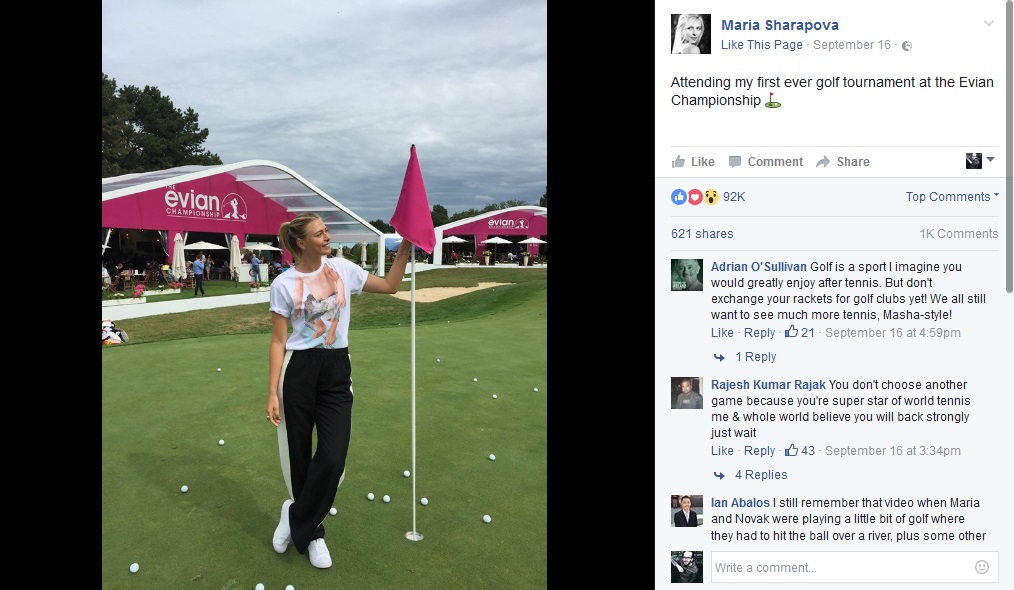 Enough to give Maria, the future ex-banished, ideas for a possible career change ?
2- Juan Martin Del Potro (+5)
The big tennis news of the last few days was obviously the Davis Cup semi-finals, with a long-awaited clash between Murray's Great-Britain and Del Potro's Argentina. A headlining act which confirmed all its promises, with a legendary point won by Del Potro against Murray on the first day.
Del Potro was the perfect leader of this Argentinian team, which achieved the feat of qualifying for a fifth final, and which will be looking to finally lift the trophy.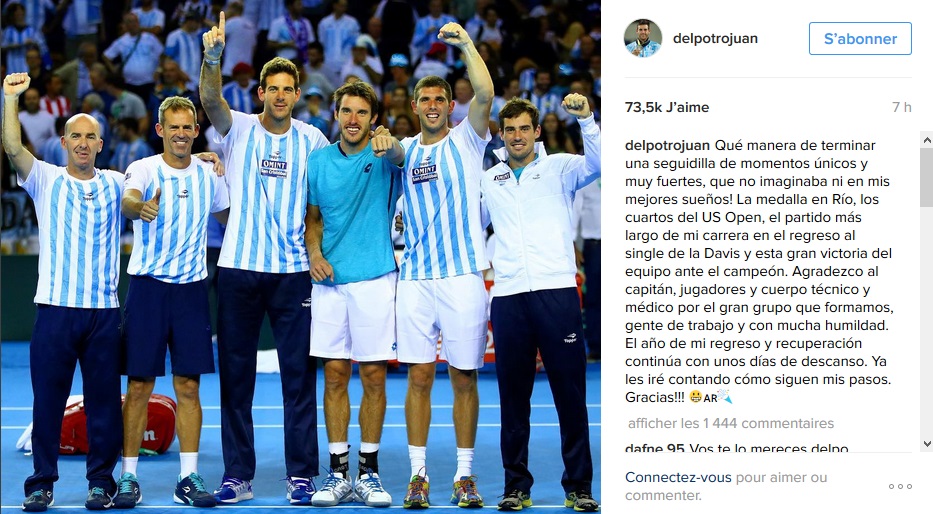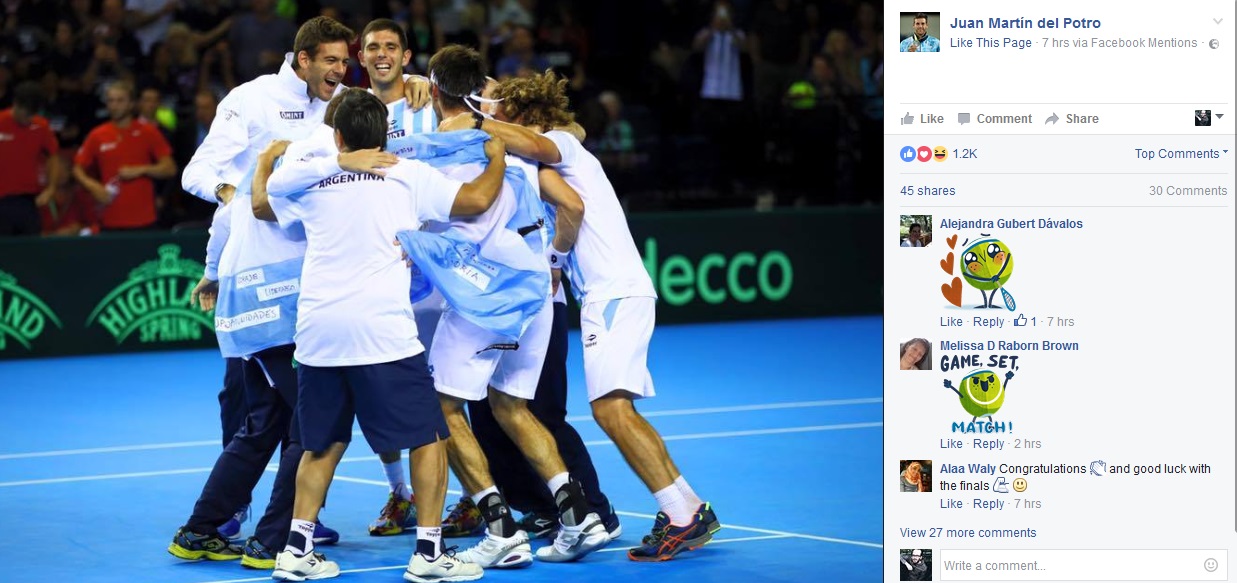 On a personal side, this weekend in Scotland was also the occasion for Del Potro to complete his impressive tally, which he started since his return to the competition : Murray is the 7th member of the top 20 defeated by the Argentine during this summer 2016.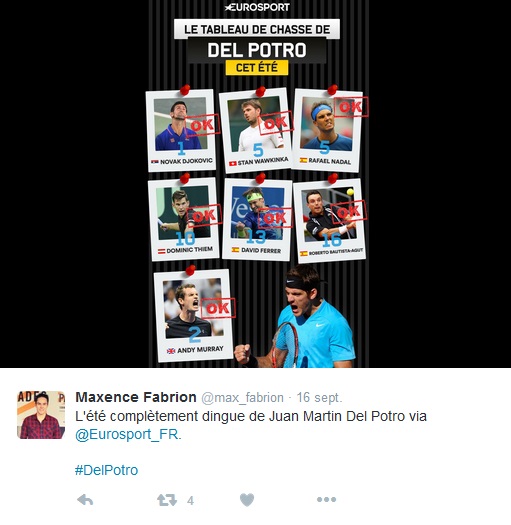 3- Andy Murray NE)
Speaking of which, what happened to Murray ? He nevertheless deserves to be on the podium this week, despite Great-Britain being knocked out and him personally losing against Del Potro. Despite, also, the support from the best crowd in the world, in his own words.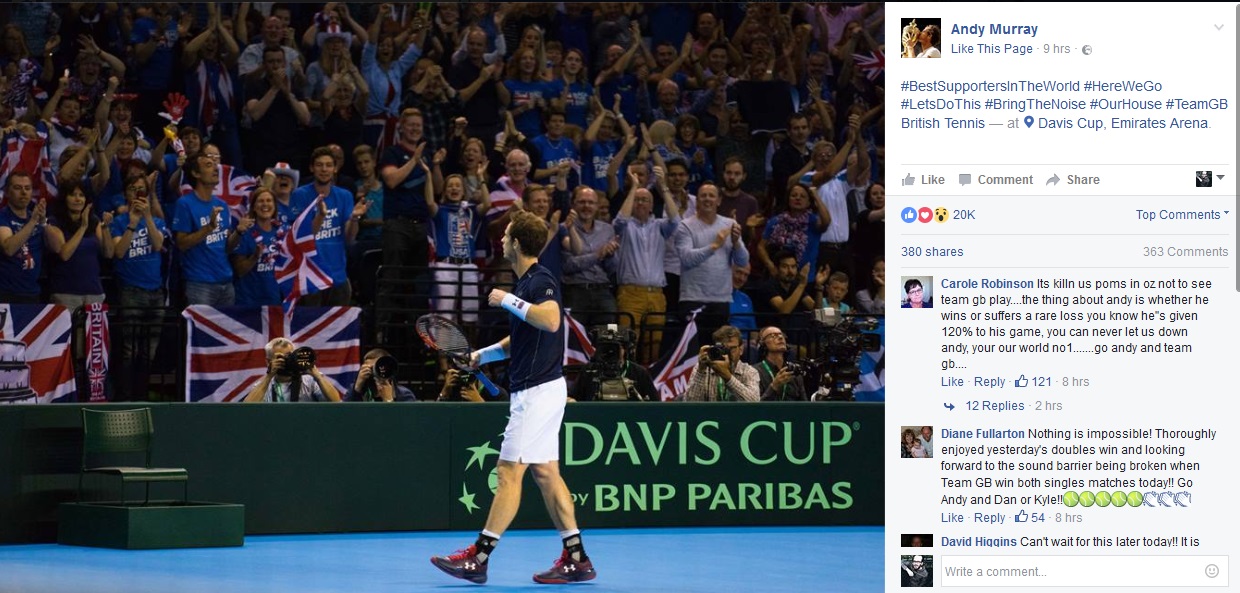 There's been these out of this world shots.
And also this nice victory in the doubles, with his brother.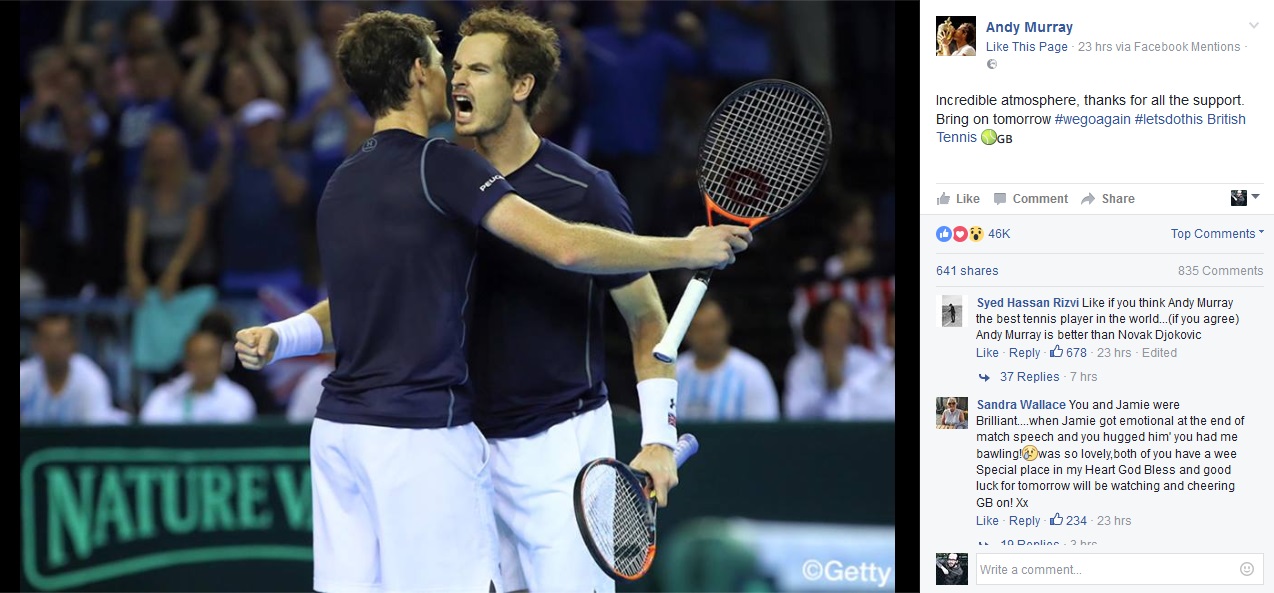 A pretty emotional win as Andy and Jamie's grandfather passed away last Thursday, the day before the start of this BNP Paribas Davis Cup semi-final RIP.
4- Leonardo Mayer (NE)
Semi-final between Great-Britain and Argentina, the end : it's impossible to not pay an hommage to Leonardo Mayer, a simple man who usually tweets about his other passion, fishing.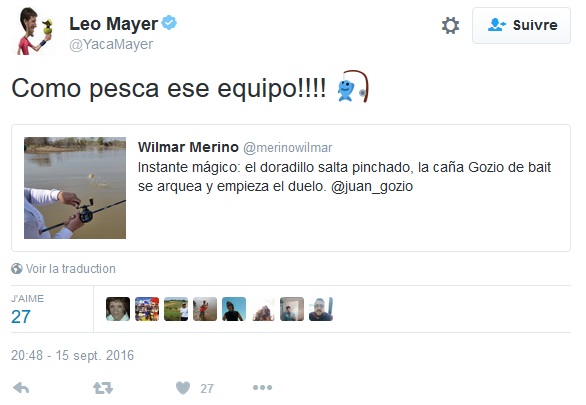 He scored the 5th decisive point for Argentina on Sunday by dominating Daniel Evans in 4 sets and 2 hours and 46 minutes of playing time, despite the pressure of the Scottish crowd and the heavy responsibility of replacing an exhausted Del Potro.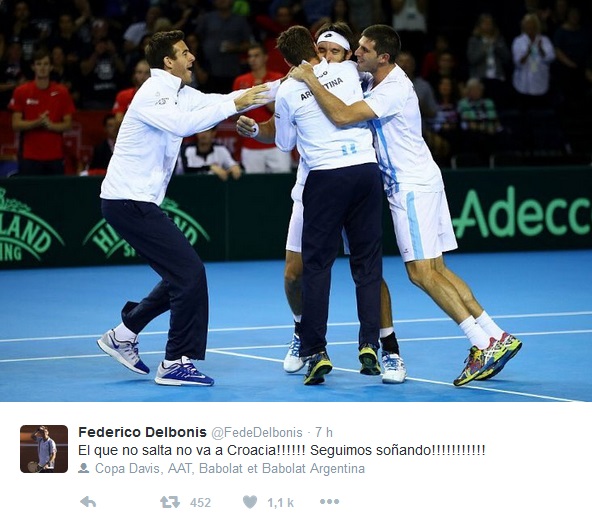 Hats off, Leo.
5- Marin Cilic (NE)
In the other Davis Cup semi-final, against a French team affected by injuries and controversies again, Croatia made the most of the situation to qualify for the final in which they'll face Argentina. Marin Cilic, the leader of the team, could exult in his checkered shirt.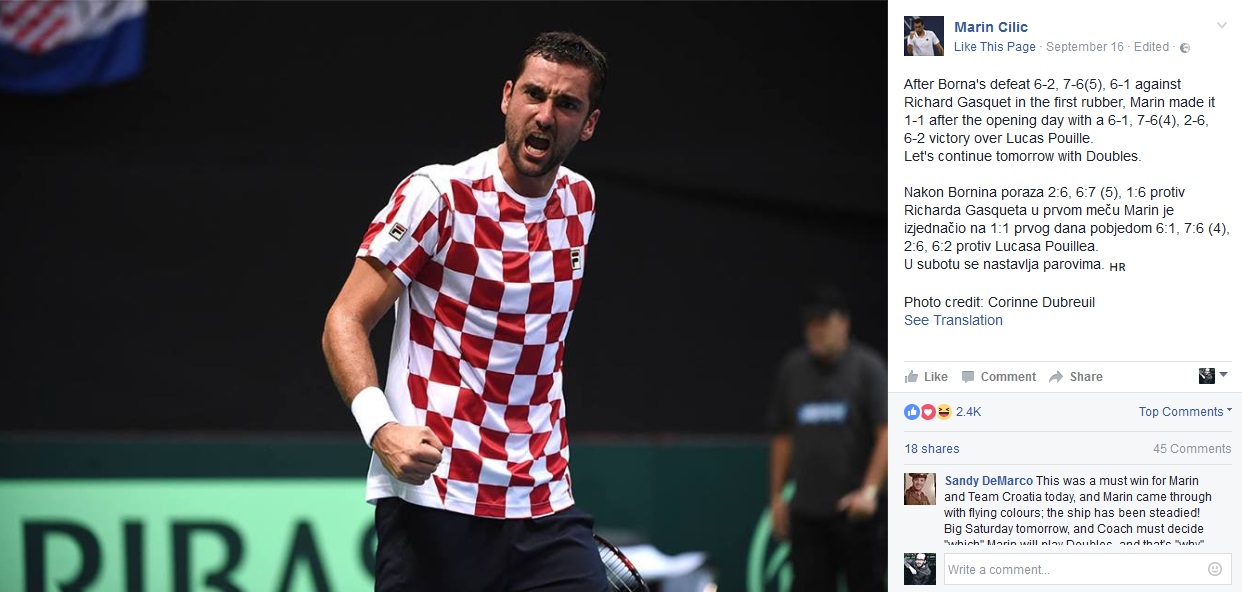 If the victory's collective, Cilic almost one-handedly knocked out France with two victories in the singles and one in the doubles with Ivan Dodig. Cilic 3 France 0.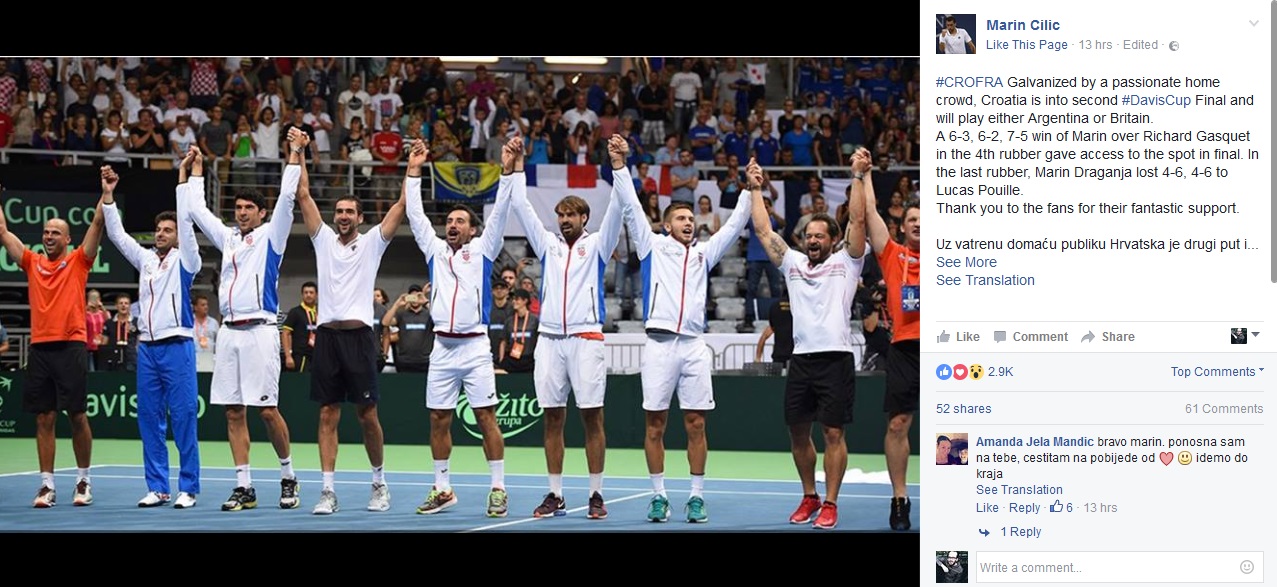 A true hero.
6- Angelique Kerber (-4)
What's going on in women's tennis ? These last few days were pretty calm but it still was Kerber's first week as the world number 1. Which deserved a new profile pic on the social networks.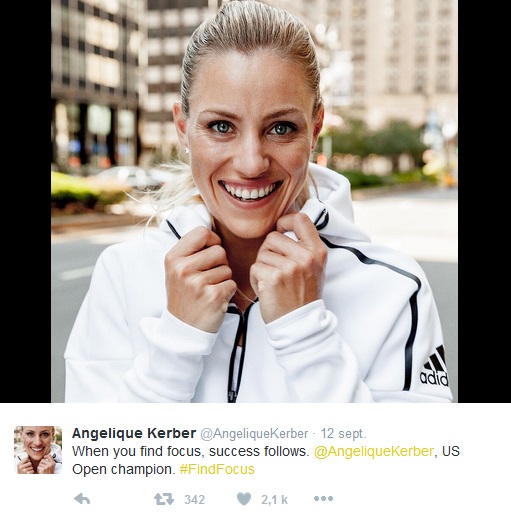 Since her victory at the US Open, Kerber has also seen her colleagues congratulating her, including the retired Mary Pierce.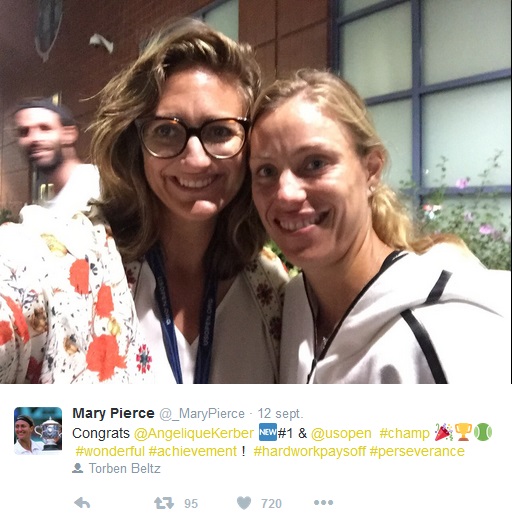 The German spent some time relaxing and making the most of the last days of summer.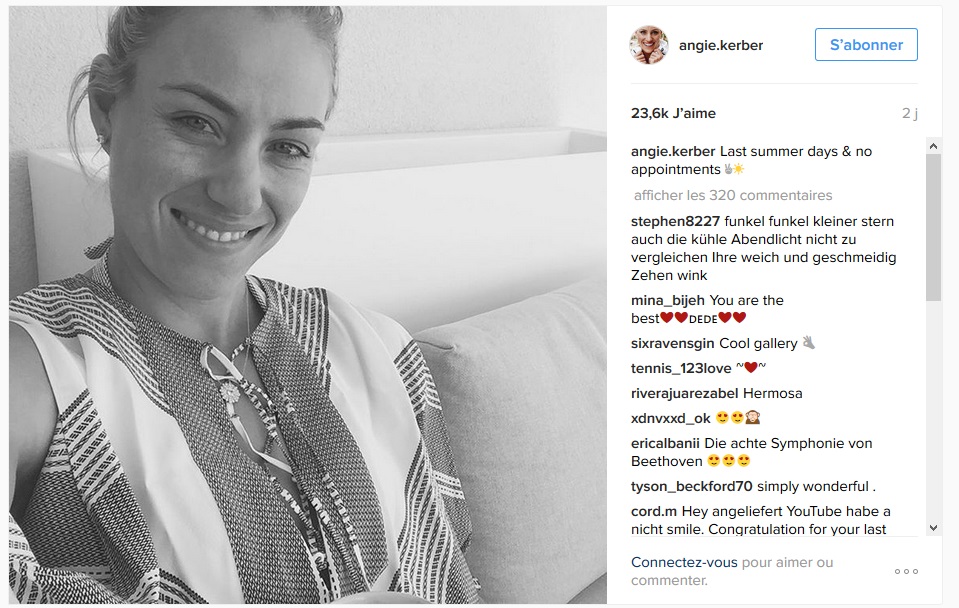 But she quickly had to go back to training. Her last big goal of the 2016 season : the Masters.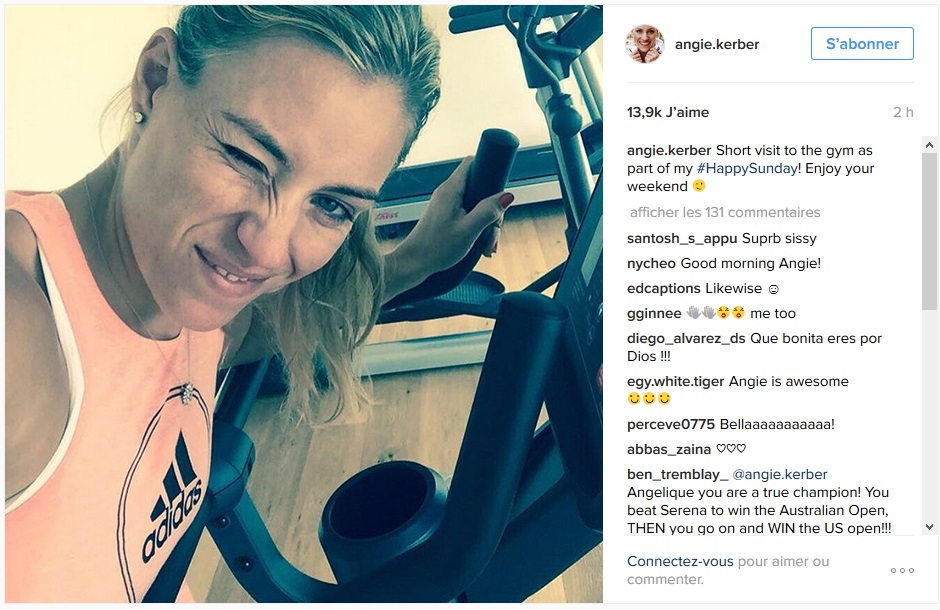 7- Serena Williams (+3)
On her side, Serena Williams doesn't seem too disturbed by her loss of leadership, or by the doping allegations she's been in following the leak of confidential AMA files, operated by mysterious hackers…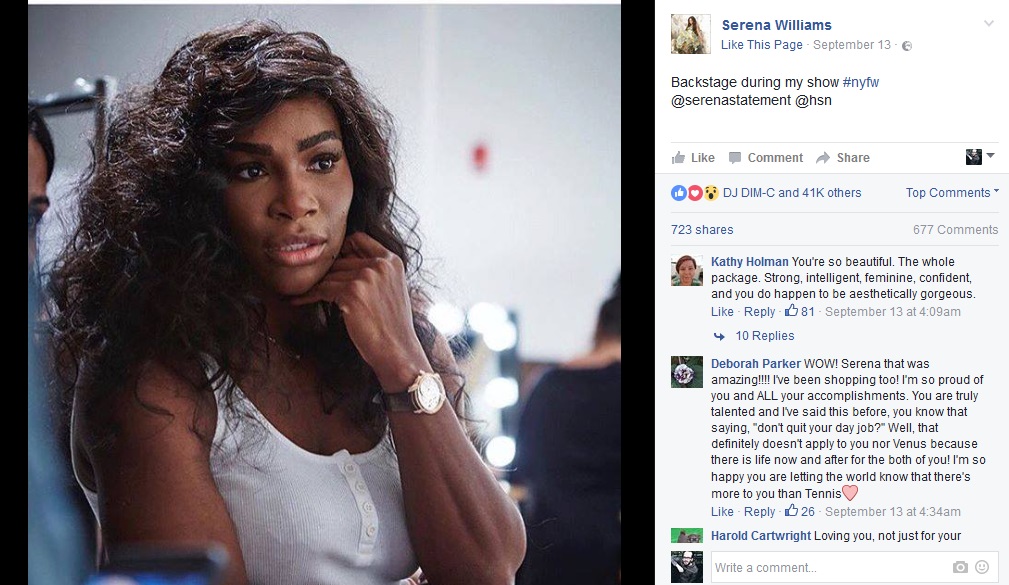 Serena's doing well and she intends to show it : she's living the good life and taking care of her business in the fashion world, an activity which is taking more and more of her time.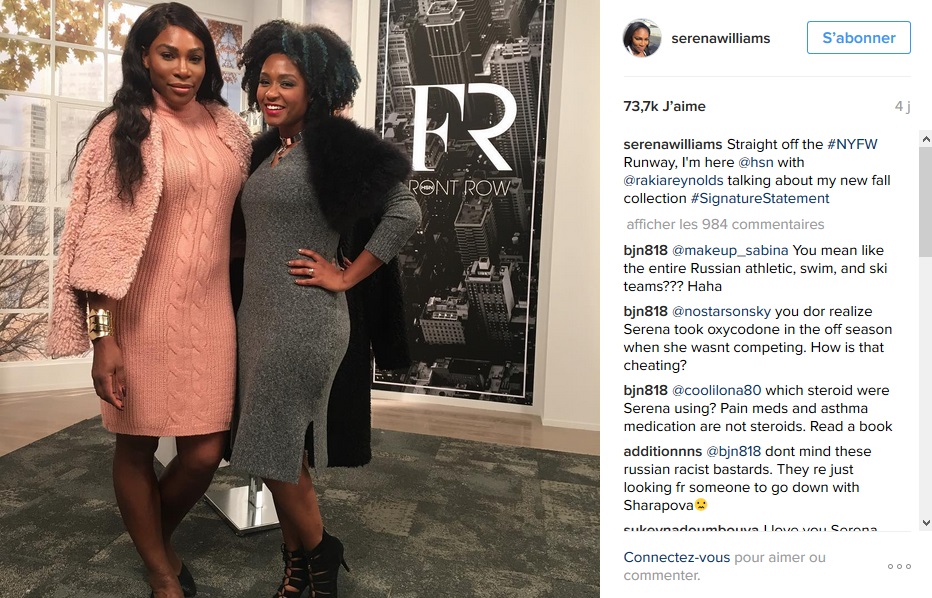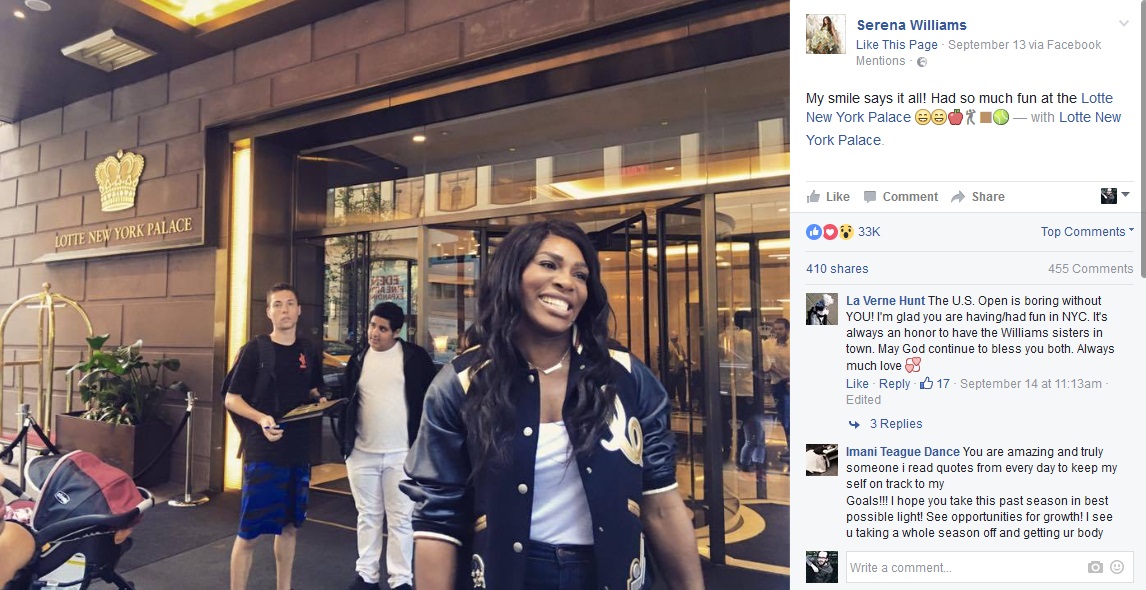 And tennis, in all this ? Nothing to declare, as Serena also made the most of these last few days to go on holiday.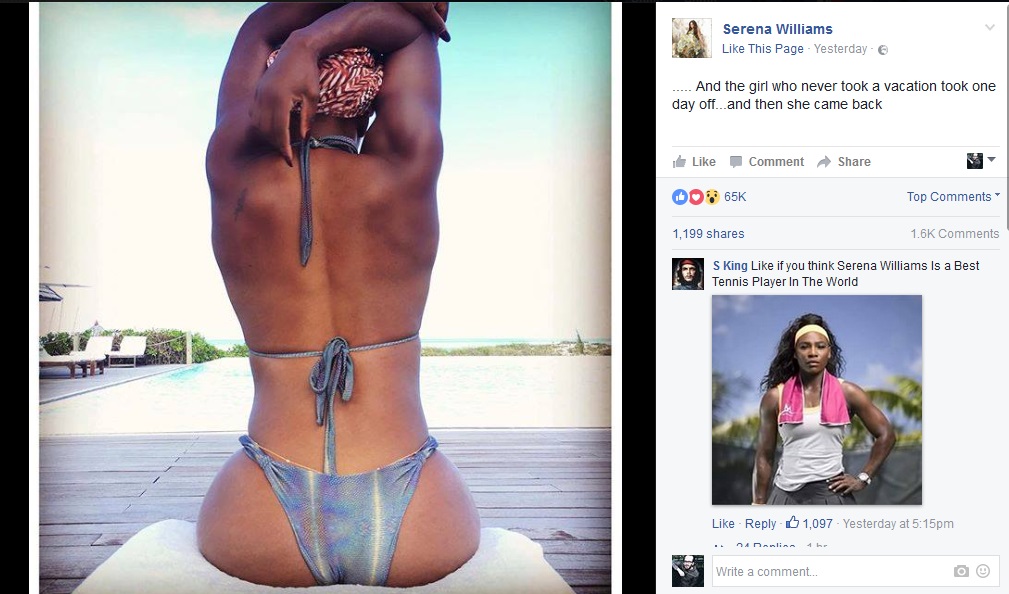 All good, life is beautiful…
8- Caroline Wozniacki (-)
Blue skies as well for Caroline Wozniacki, who made a spectacular return at the US Open. The Dane is radiant on this WTA circuit where everyone is her friend : from Ivanovic to the Williams' sisters.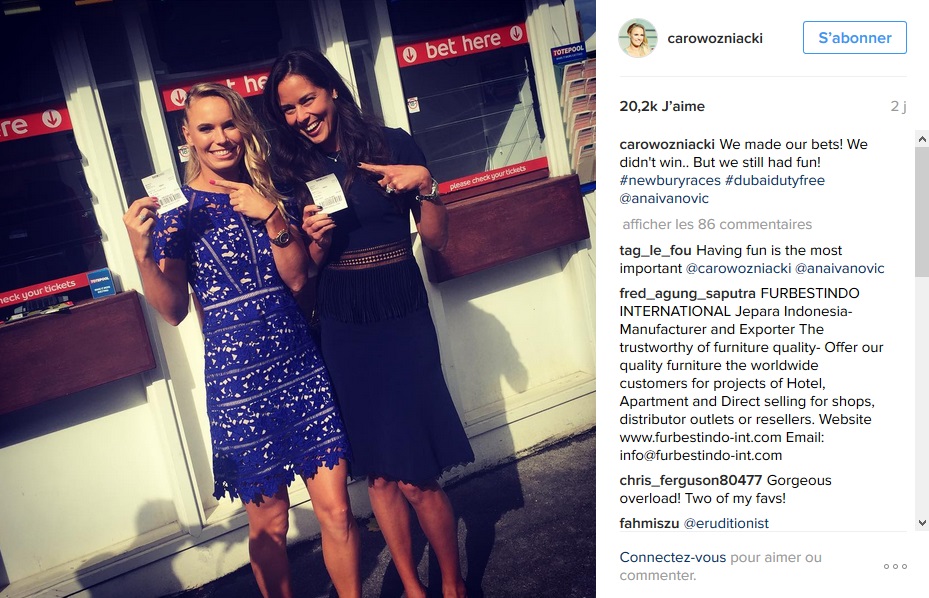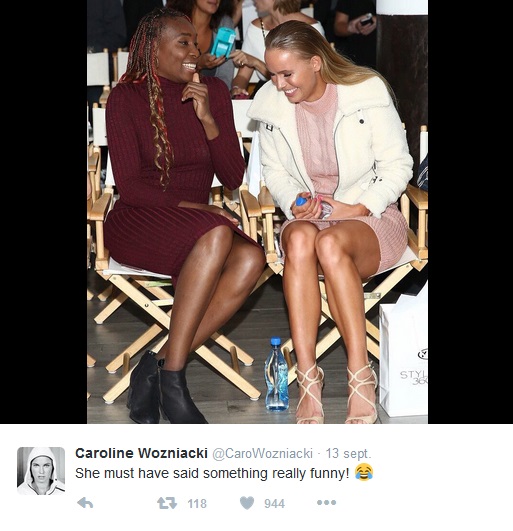 She seems to like animals as well, especially horses.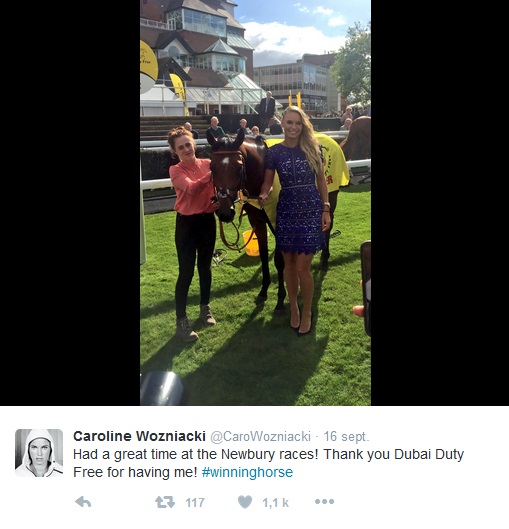 As for portraits, Wozniacki sees double.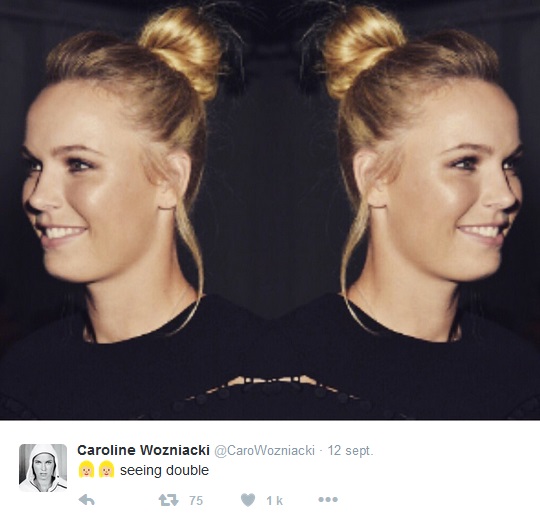 9- Christina McHale (NE)
Speaking about competitions, there were two minor tournaments this week on the WTA circuit. In Tokyo, Christina McHale took the opportunity to win her first title after defeating Katerina Siniakova in the final.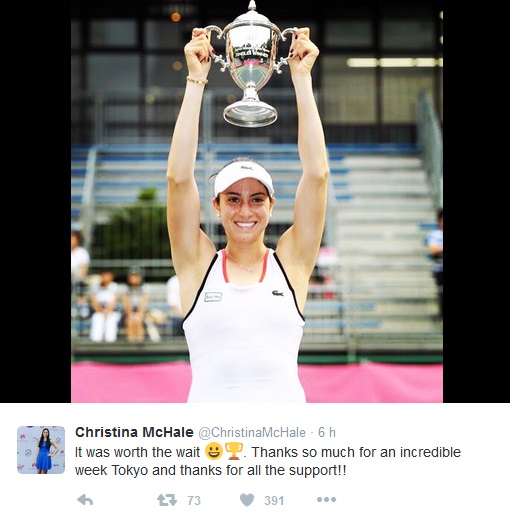 The American, world number 53, will probably have more and more admirers in Japan.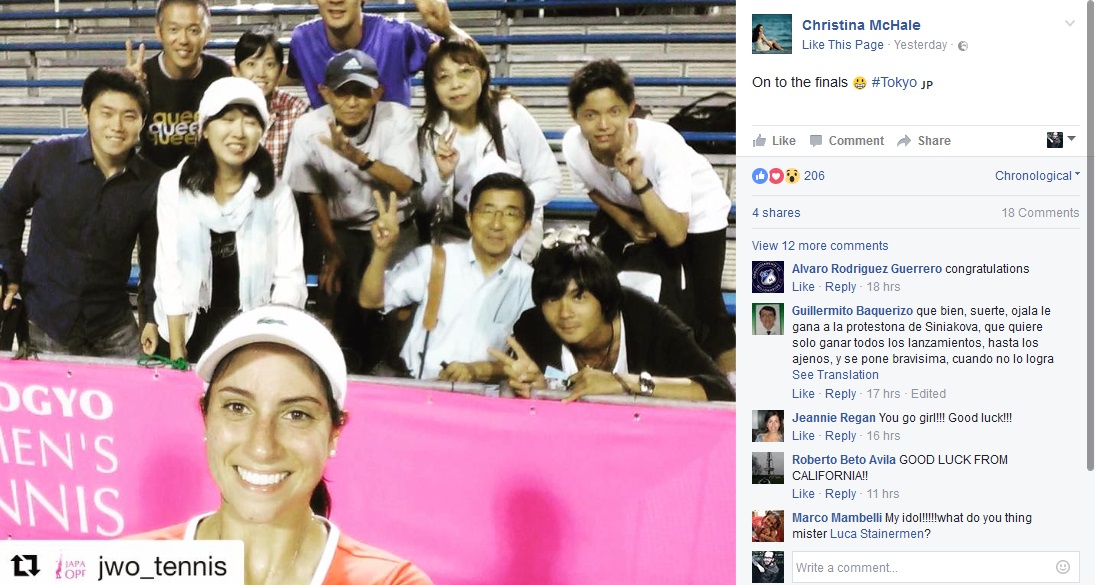 She was also congratulated by her friends of the circuit.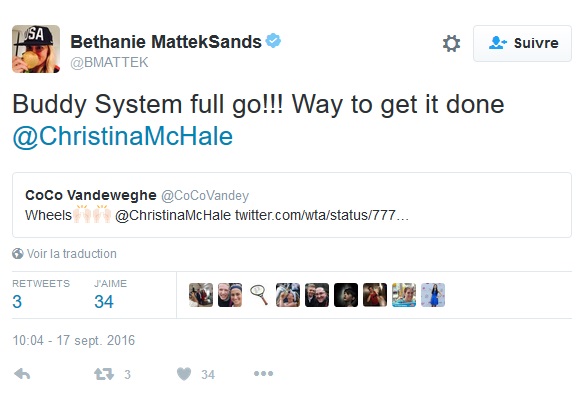 10- Océane Dodin (NE)
It truly was a week of firsts on the WTA circuit : at the Québec tournament, Océane Dodin also won her first title on the circuit after dominating Lauren Davies in two sets.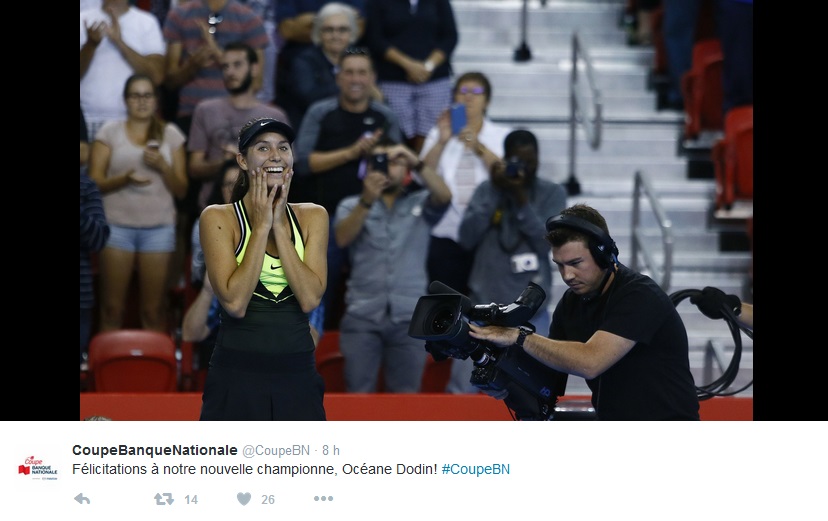 The Frenchwoman made the most of the withdrawal of most of the top seeded players to win this precious first title and make a spectacular move in the ranks : +39 spots to reach the 93th position.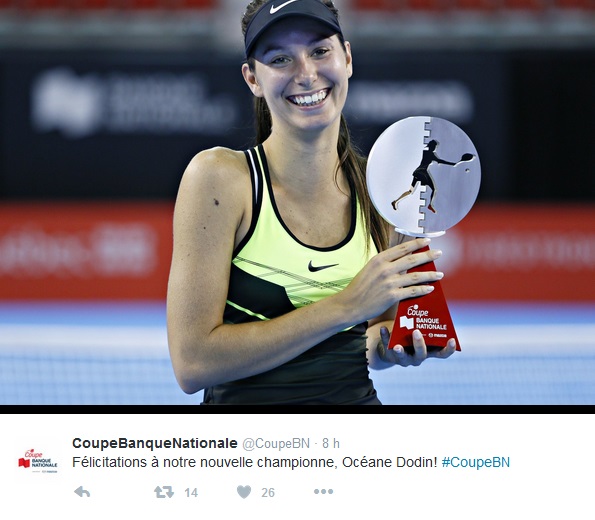 11- Nick Kyrgios (NE)
Breaking : Nick Kyrgios in a suit !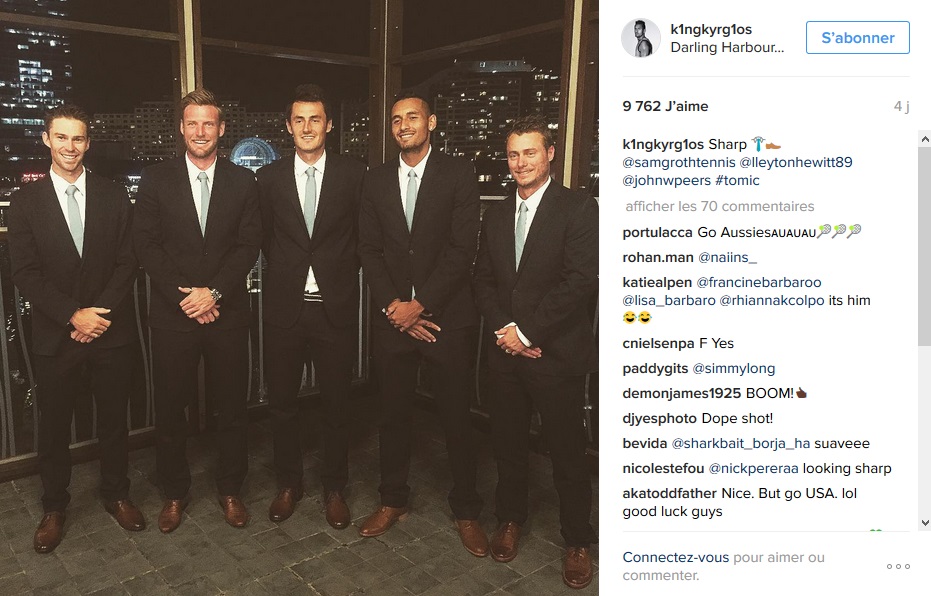 It must be said that the Davis Cup Australian team's tracksuit in not the most elegant…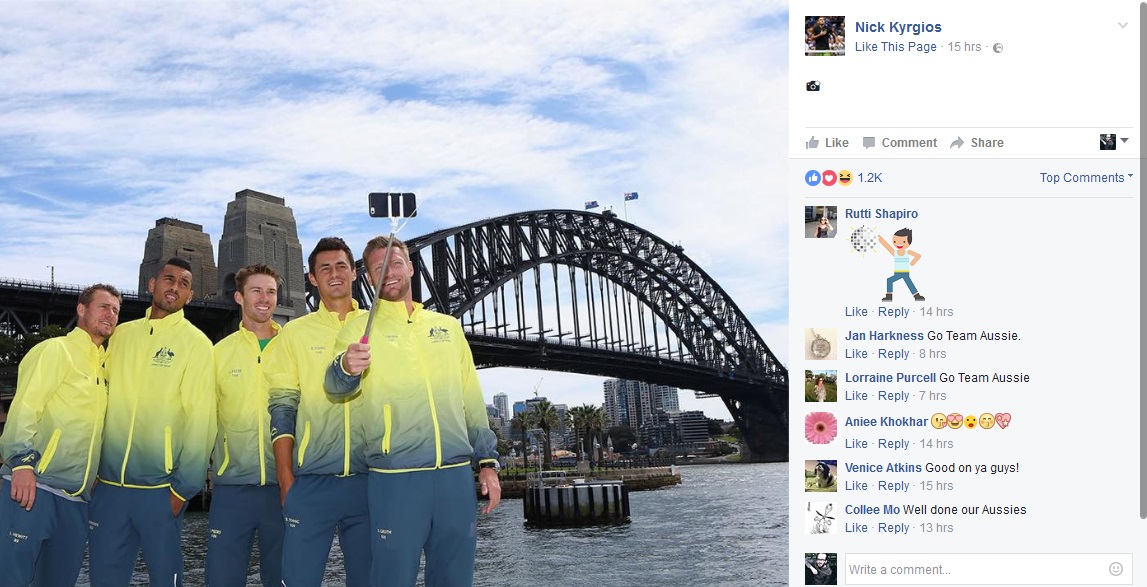 In Sydney, the Australians defeated the Slovakians with ease, 3-0, to get back in the Davis Cup world group next season. With a concerned and decisive Kyrgios, the bad boy scoring the first point of the weekend for his team.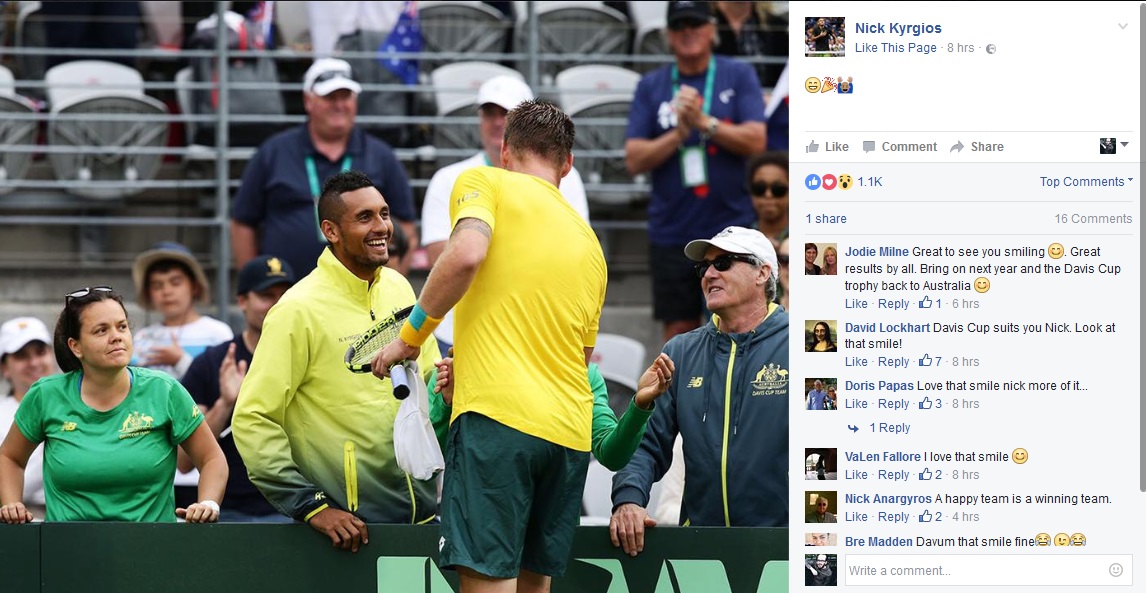 12- Lucie Safarova (NE)
Safarova is a really funny girl.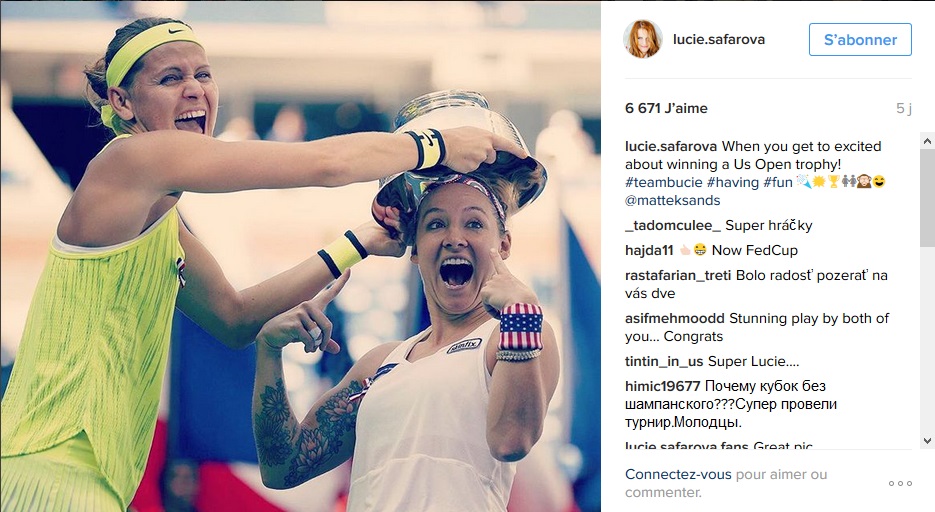 She's also one of the players on form right now, especially with her performances in the doubles : before her victory at the US Open with Bethanie Mattek Sands, there was the olympic bronze medal with her Czech fellow countrywoman Strycova. Enough to receive her country's honors, and drink a nice local « pils ».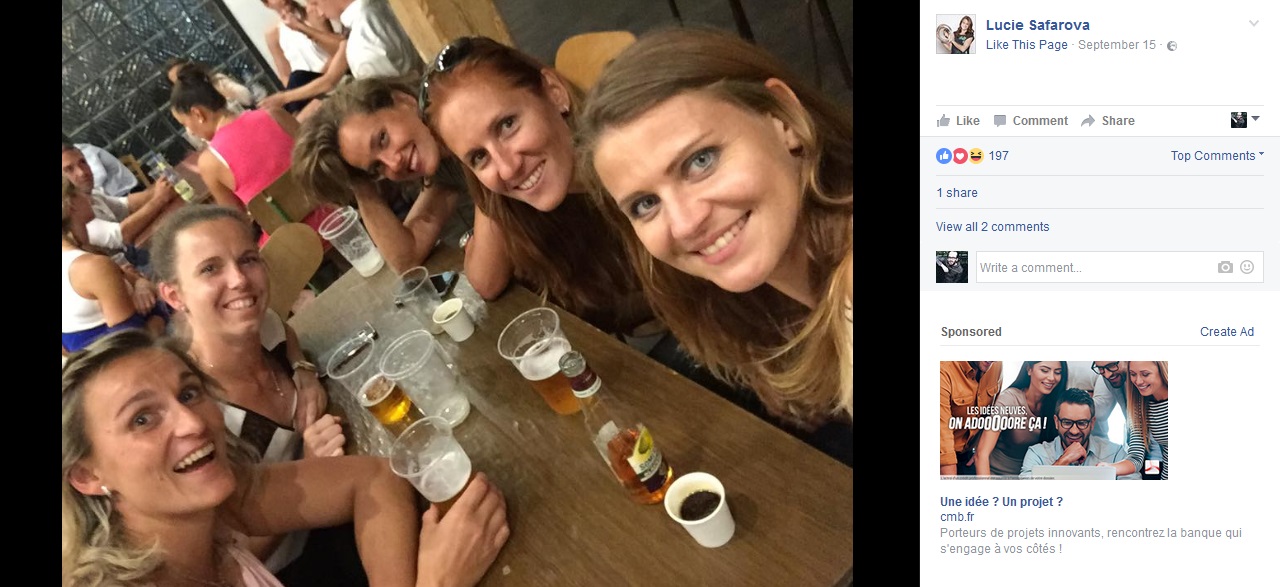 Next goal for Safarova : the Toray Pan Pacific Open of Tokyo this week.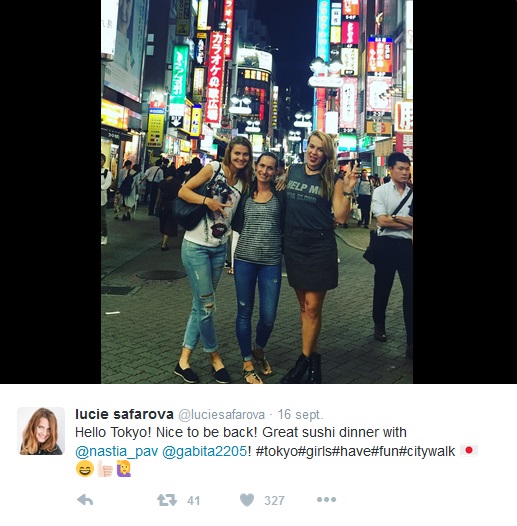 13- Grigor Dimitrov (NE)
The gossip news of the week : Grigor Dimitrov seems to be madly in love with Nicole Scherzinger.
The couple was seen in Portofino, in Italy, having a good time and…trying rings, as it appears. Enough to imagine a future engagement and even a wedding between the tennis player and the singer, who's Lewis Hamilton's ex.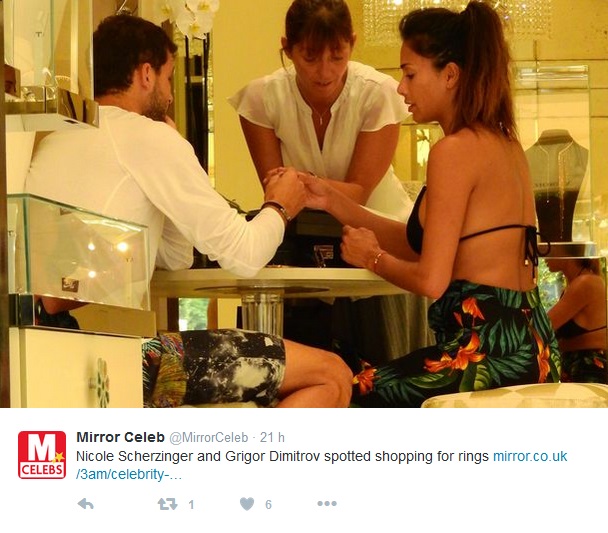 14- Fabio Fognini (NE)
Novak Djokovic's diet ? Not for Fognini who answered with a selfie with…a thick piece of bread with chocolate spread.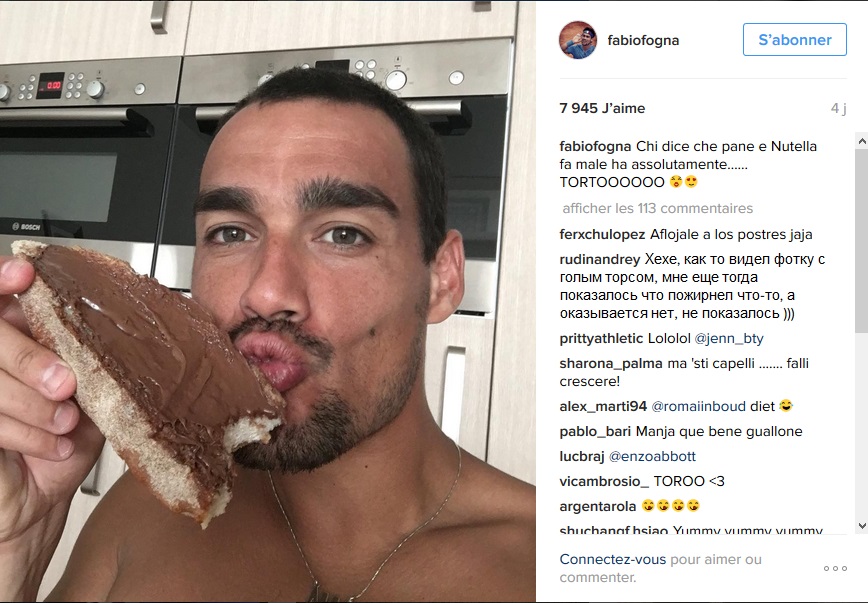 The Italian seems to be on great form these days, and particularly happy ? His latest pictures also show that he's been letting his hair grow again.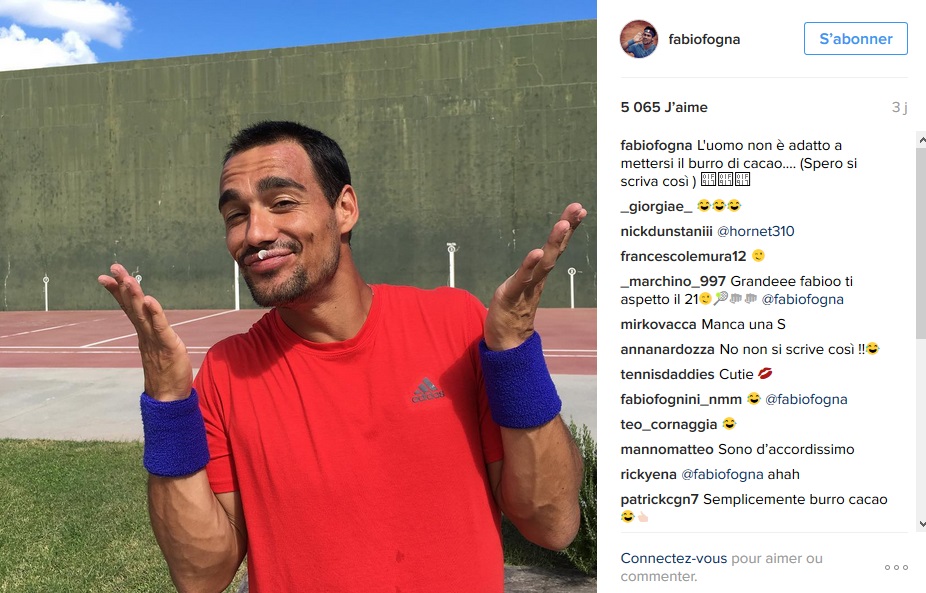 Fognini's just like the rest of us : when he's got a little time on his hands, he washes his car.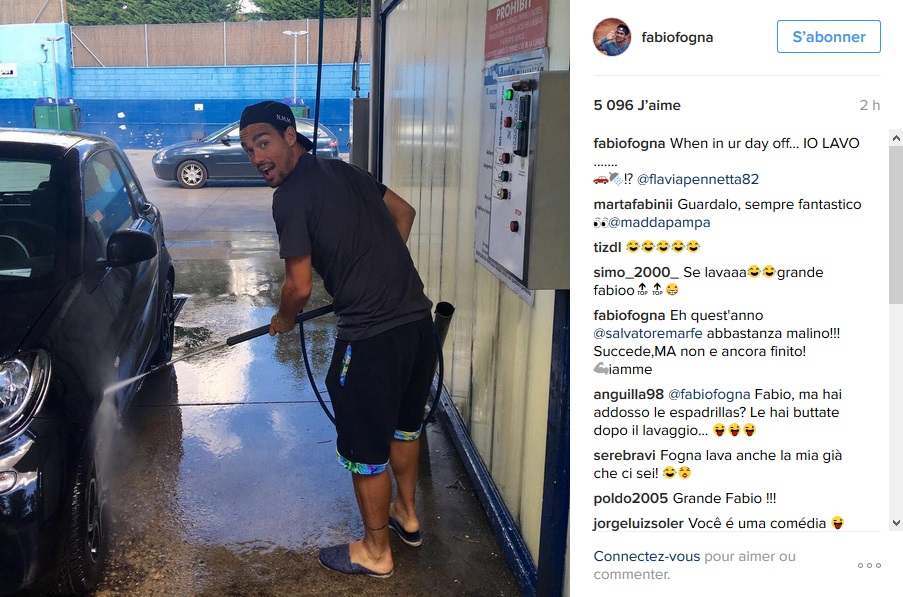 And to have a good time, he goes to the stadium to support his team. For him, it's Inter Milan.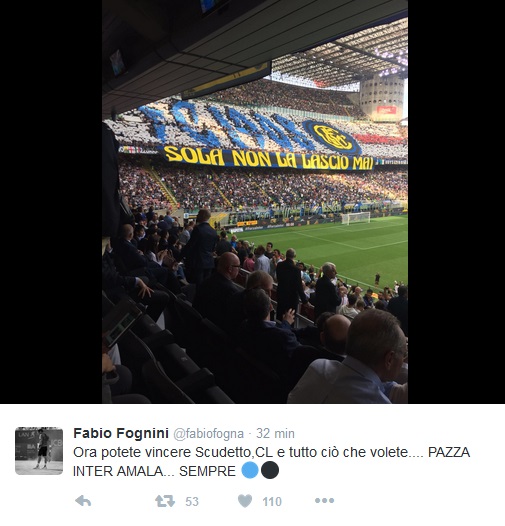 Inter who surprised many by dominating Juve 2-1. We know who must have been over the moon when the ref blew the final whistle…
15- Roger Federer (-11)
To finish, please know that Roger Federer still hasn't come down from the mountains.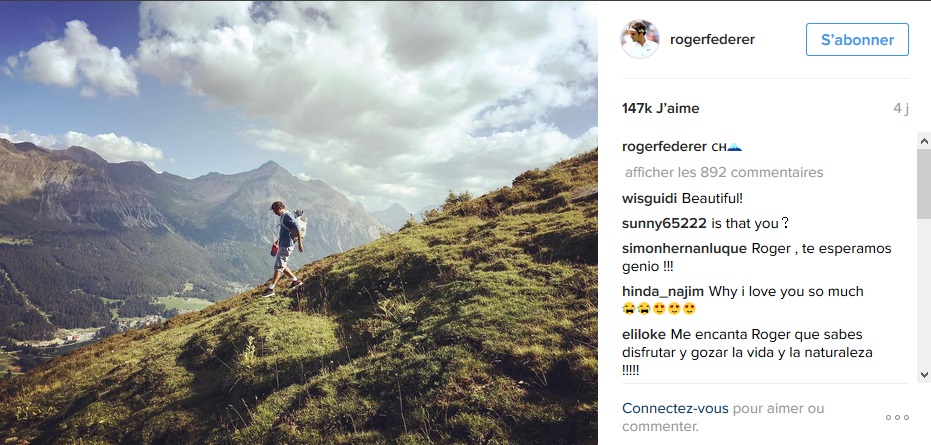 He's been making the most of his forced resting, and has been going on many walks. Careful still, we should advise him not to cook this mushroom, found during one of his hikes…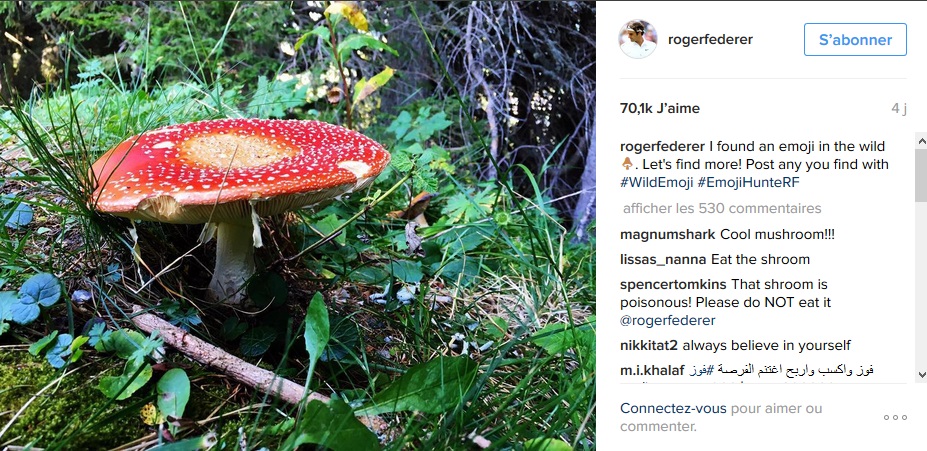 Federer will have lots of things to tell to Pope Francis, with who he will meet during an extraordinary audience, as the Vatican confirmed.
Sorties :
Wawrinka, Djokovic, Monfils, Pouille, Pliskova, Konjuh, Ivanovic, Nishikori, Willis
Par Régis Delanoë