While Stan Wawrinka enjoyed his victory at the US Open with a breakfast of champions, Novak Djokovic consoled himself by baking a pizza.
Stan Wawrinka's surprise victory in the US Open final has propelled him a little further in tennis' world elite, and earned him the first spot of our weekly ranking. He leads the pack in front of the winner in the women's table, and new world number 1, Angelique Kerber, and a Novak Djokovic who's been in communion with mother nature.
1- Stanislas Wawrinka (NE)
Hunger to win…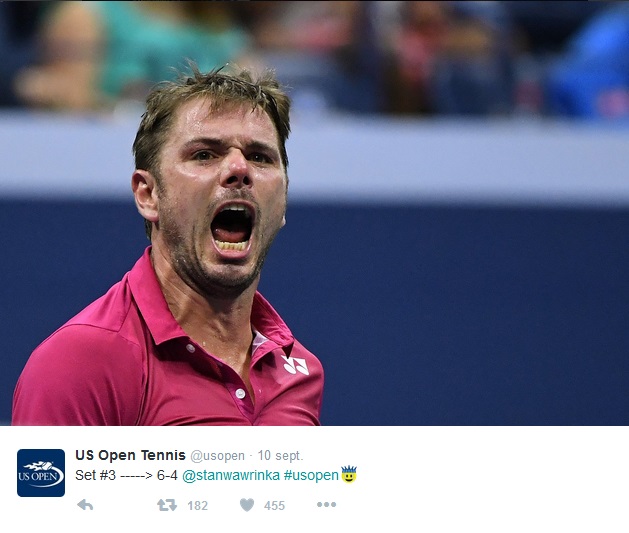 A lot of emotion…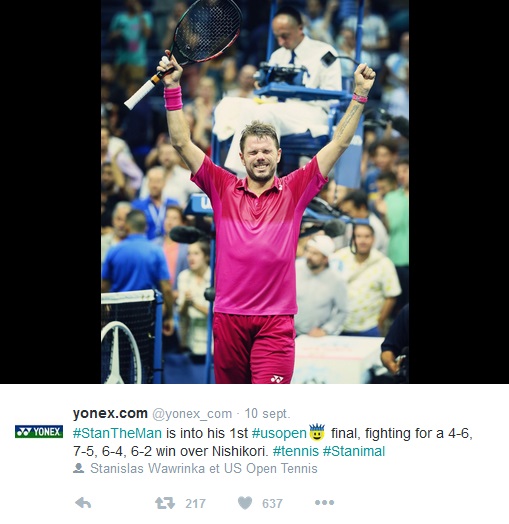 A breakfast of champions…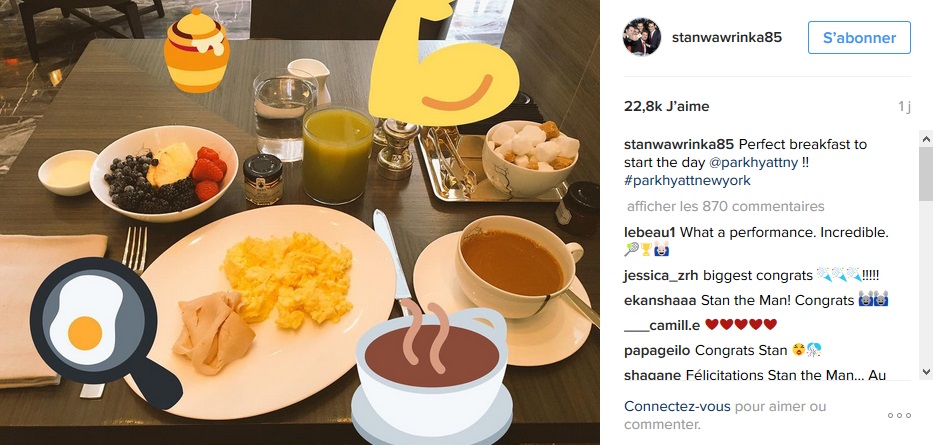 That's the secret behind Stan Wawrinka's success. The Swiss won the US Open 2016 after defeating Novak Djokovic in the final.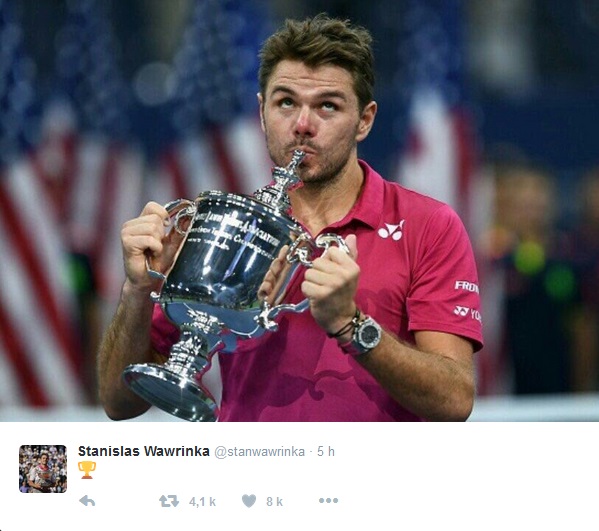 Very discreet during the fortnight, Wawrinka managed to keep a low profile but is quietly assembling an incredible collection of trophies for himself : it's his third different Grand Slam tournament won after Melbourne in 2014 and Roland-Garros in 2015. One a year, nice rhythm.
2- Angelique Kerber (+12)
In the women's tournament, the US Open fortnight has crowned Angelique Kerber, who defeated Karolina Pliskova in the final.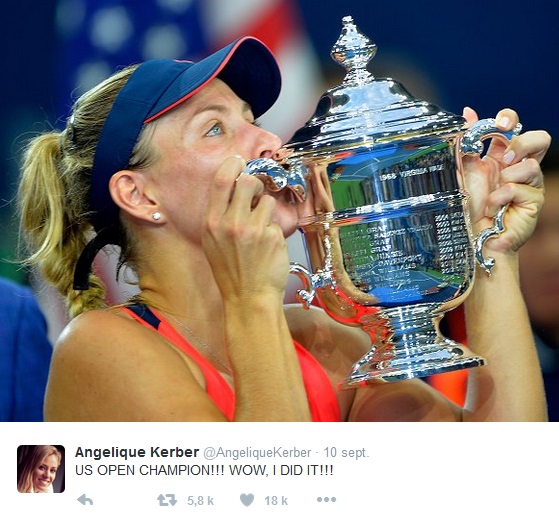 The German got to lift two trophies at once : the tournament's trophy of course, but also the one officially making her the new world number 1, as she dethroned the queen Serena Williams !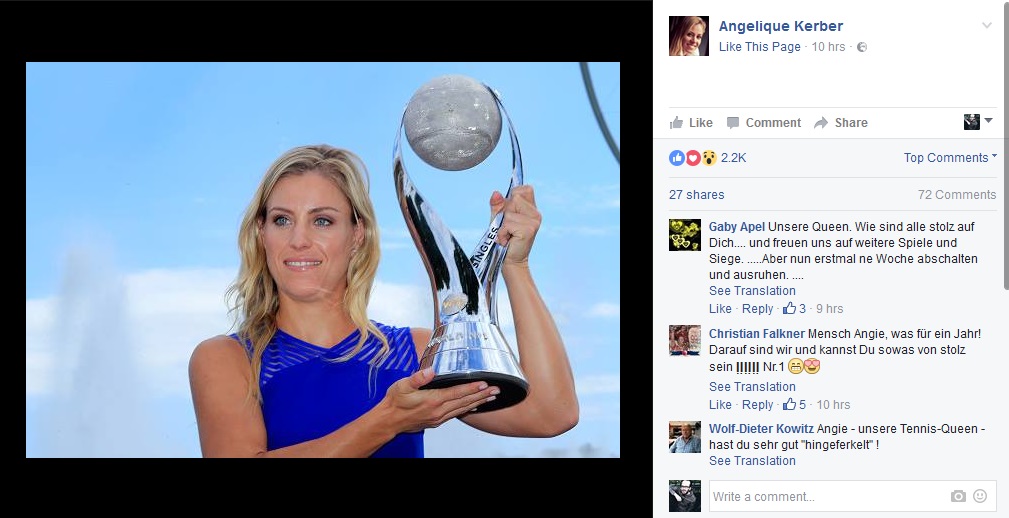 Enough to receive praise from her fellow countrywomen and friends from the circuit.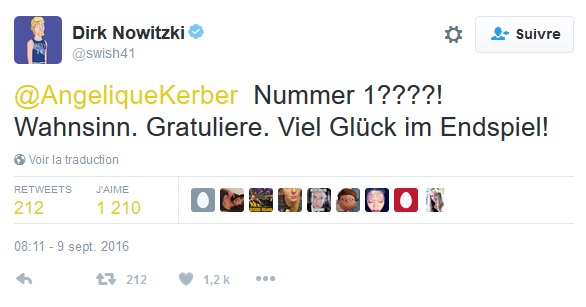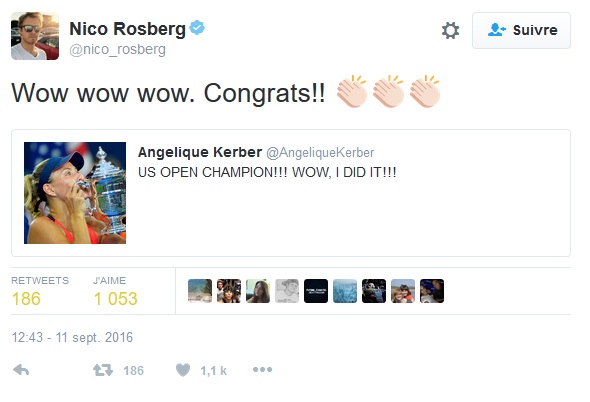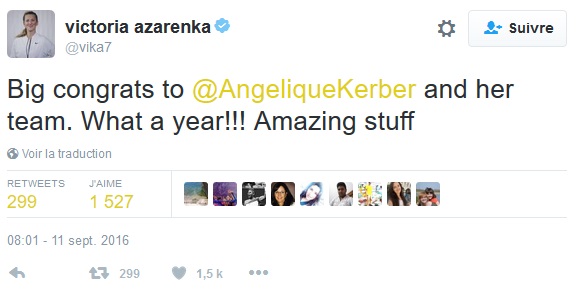 You have to immortalize such a big moment.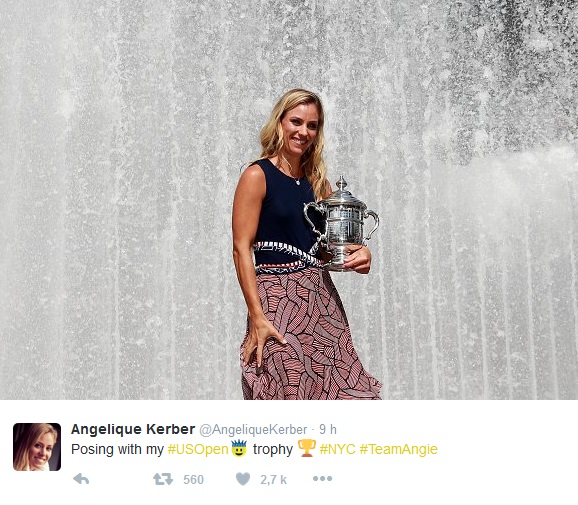 3- Novak Djokovic (+8)
Djoko had a good time in New-York. With his family…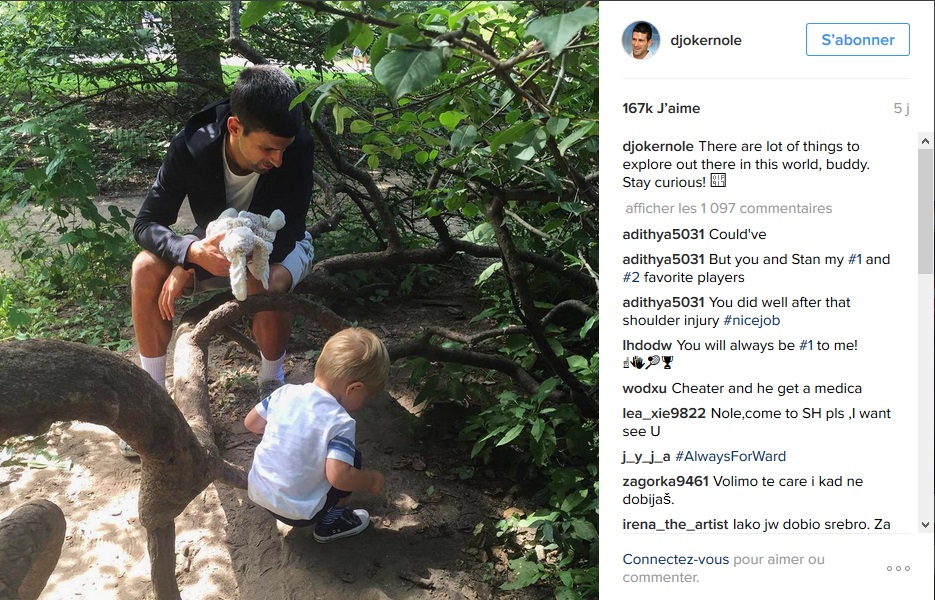 With his wife and friends…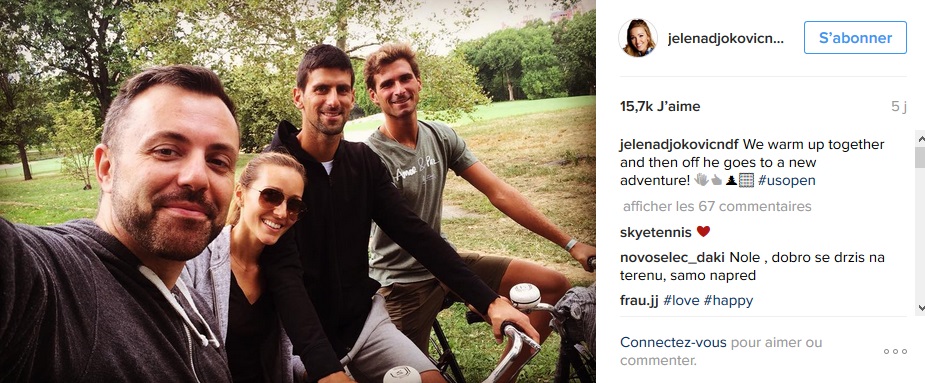 In the kitchen baking pizzas, like he did during his childhood in Belgrade…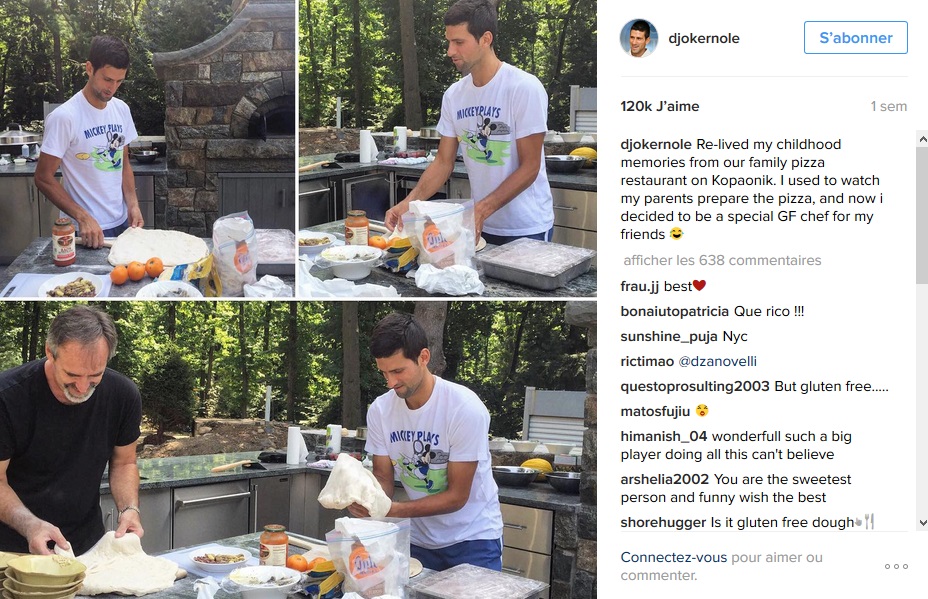 But also connecting with nature in Central Park, with some pretty…strange poses.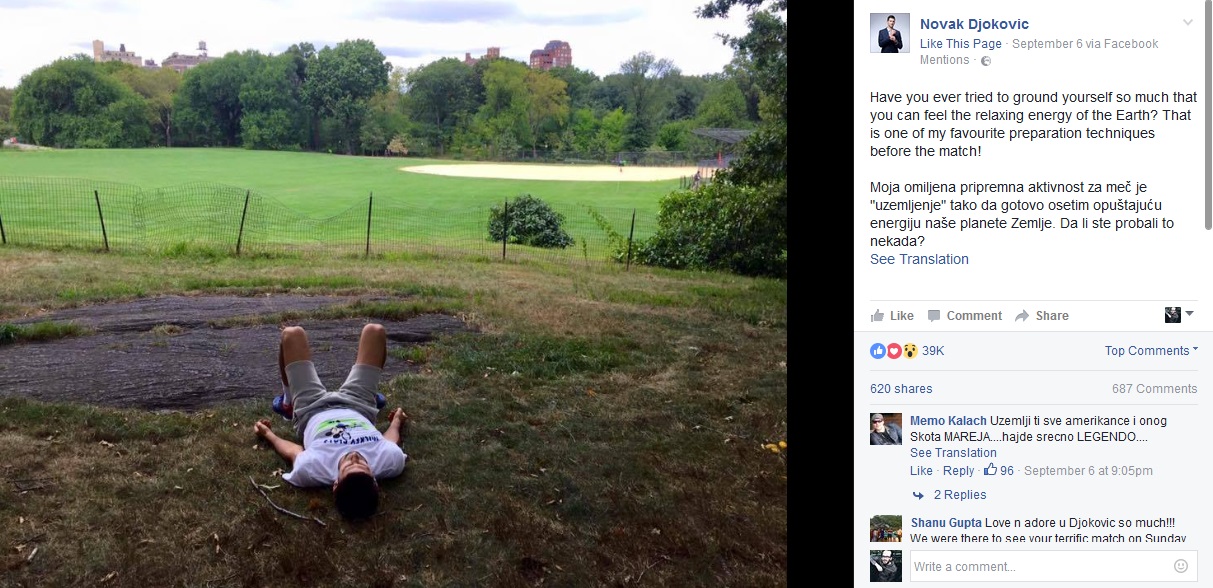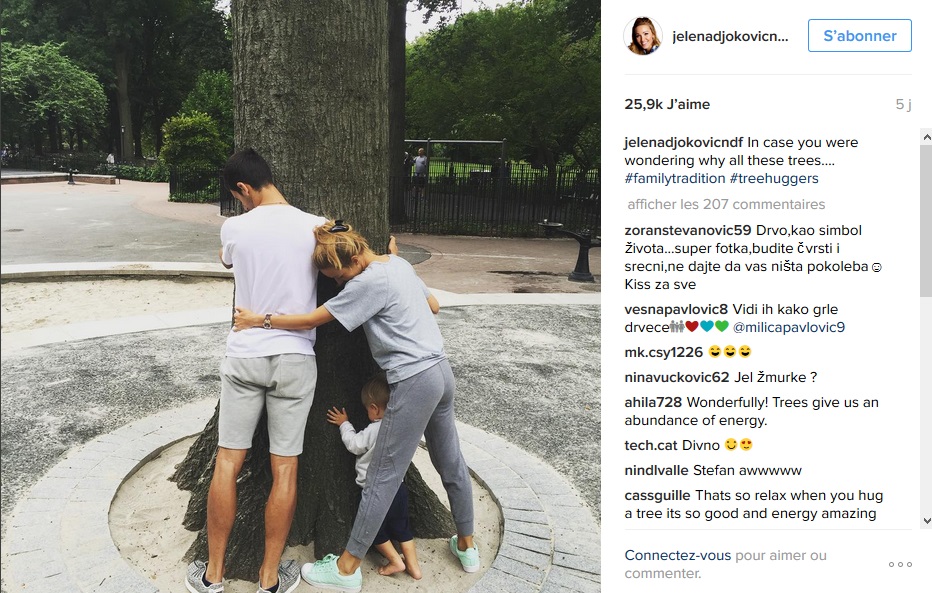 However, all this positive energy wasn't enough : despite a recovered calmness and opponents which have given up one after the other, the Serb lacked energy in his final against Wawrinka and had to give away his title. He « only » won two Grand Slam tournaments in this 2016 season : Melbourne and Roland-Garros.
4- Roger Federer (NE)
The big absent of this US Open fortnight was obviously Roger Federer. If his fellow countryman Stan Wawrinka made the most of it, King Roger also seems to have made the most of his withdrawal to recharge his batteries in the nature and share nice memories with his followers on the social networks.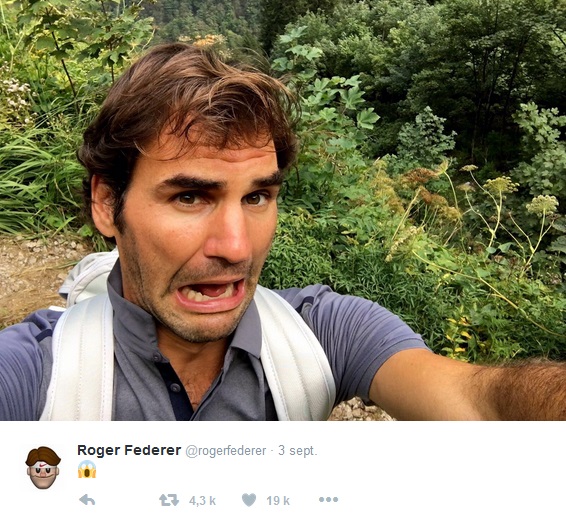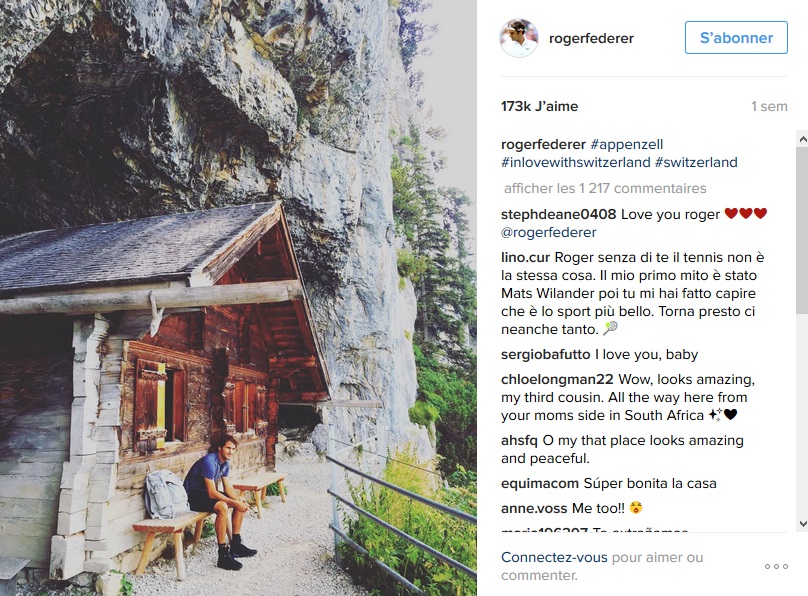 Do you wear a cap with your initials while jogging in corn fields too ?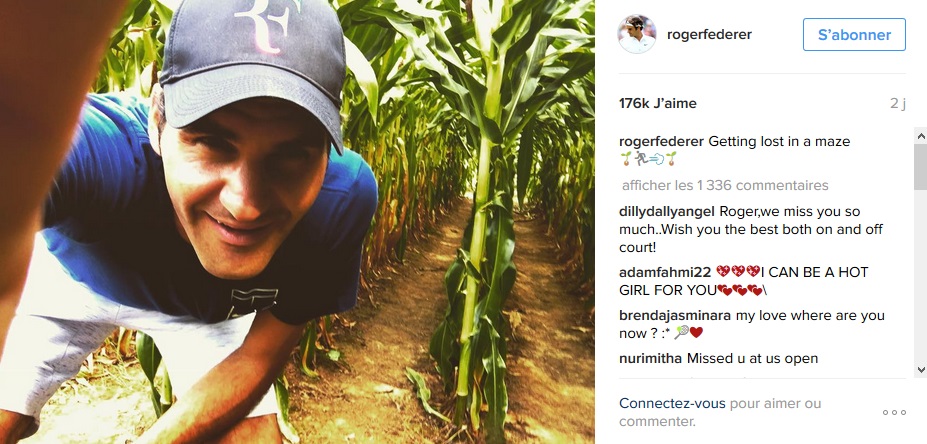 5- Gaël Monfils (-3)
He ended up leaving New-York discretely, saying goodbye to his staff and the hotel he was staying at.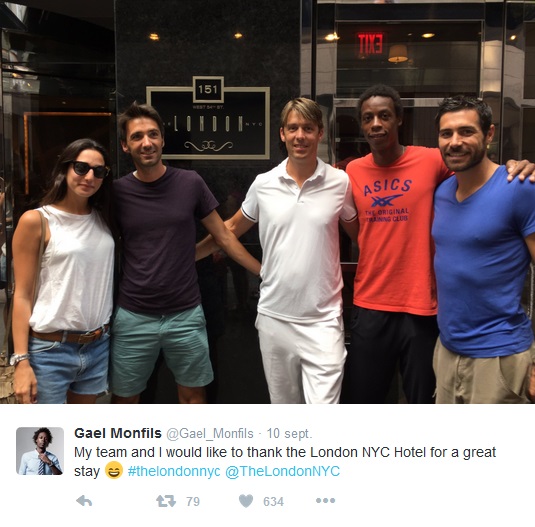 However, there was a controversy surrounding his performance in the semi-final against Djokovic, Monfils being accused by a part of the crowd, the commentators and tennis observers to have waisted one of the most important matches of his career, multiplying strange decisions and improbable shots. A controversy he responded too with a thoughtful answer.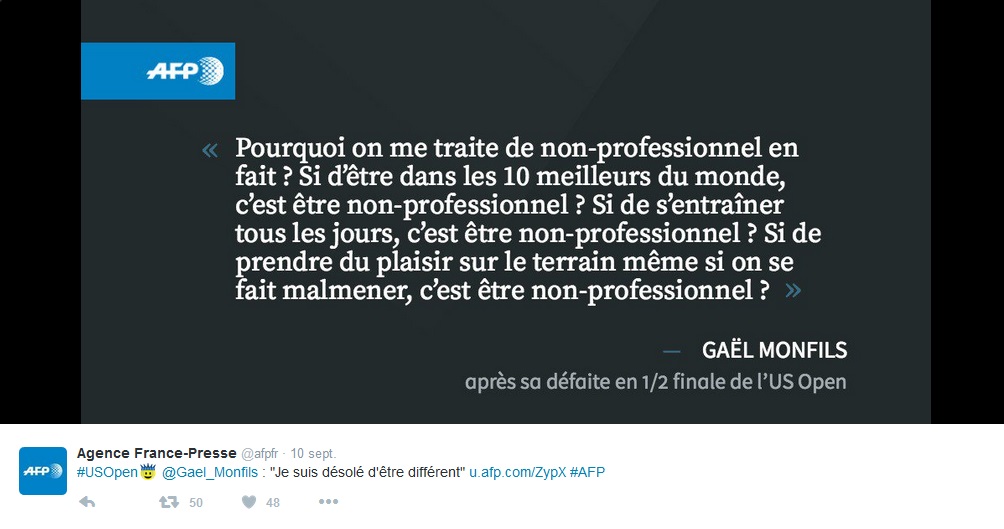 It's indeed quite unfair for the Frenchman to finish this US Open fortnight that way, as he had shone until this missed opportunity against Djokovic.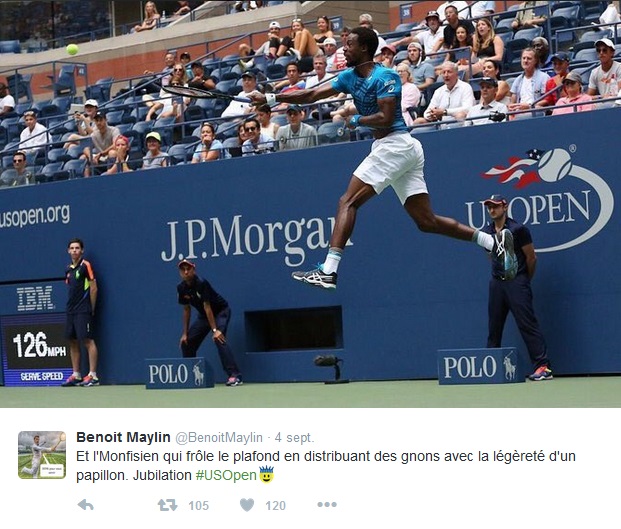 6- Lucas Pouille (NE)
Among the Frenchmen, the confirmation of this fortnight in New-York is named Lucas Pouille with his new gimmick : his tongue sticking out, and bulging eyes.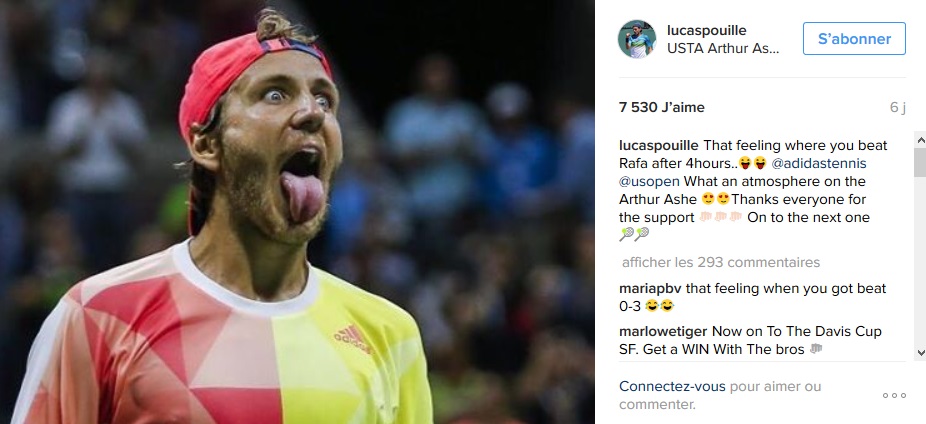 Yes yes, it's the same, but a calmer version.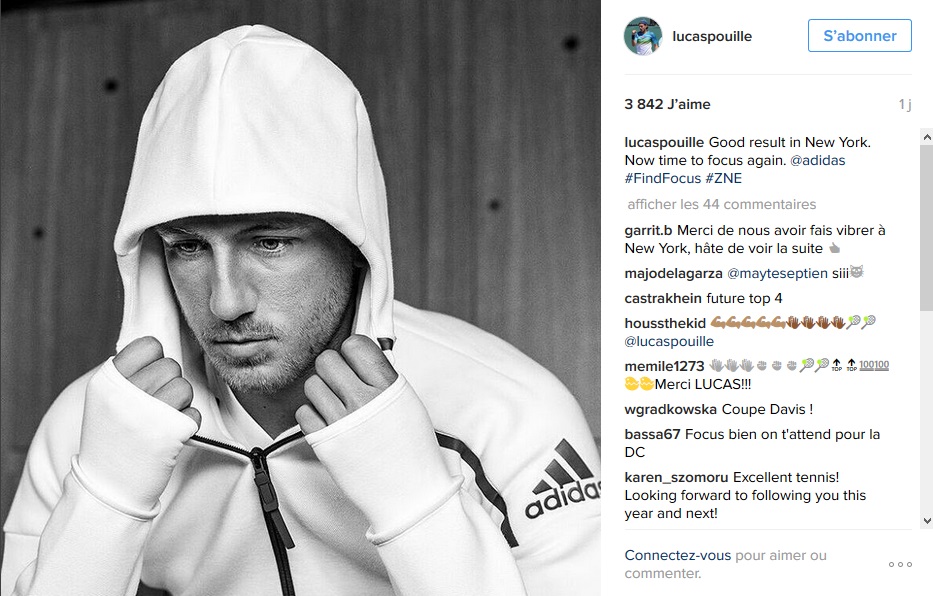 And there again, the same, much younger, the article and the picture having been dug out from the archives via Twitter.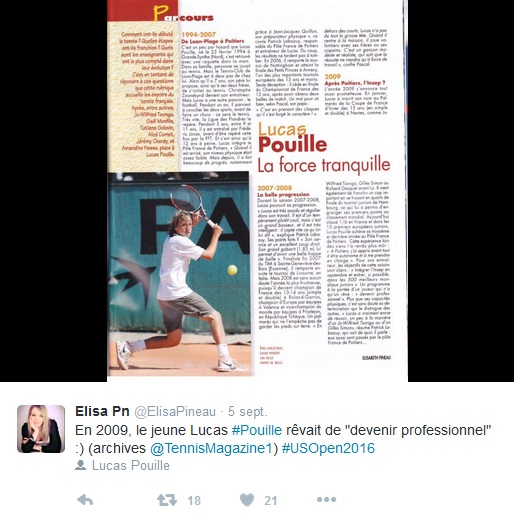 There is the future of french tennis.
7- Juan Martin Del Potro (+6)
Del Potro's progressive return at the higher level continues. His beautiful quarter final lost against the future winner of the tournament Stan Wawrinka deserved a few tears.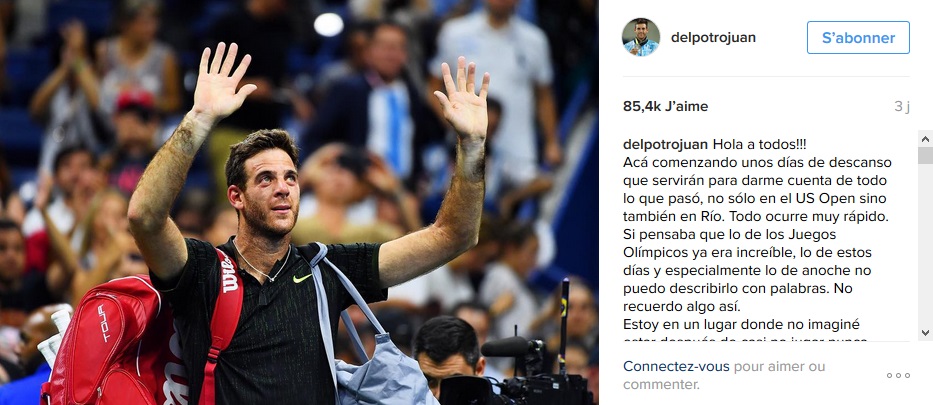 The Argentine also didn't forget to congratulate the two finalists.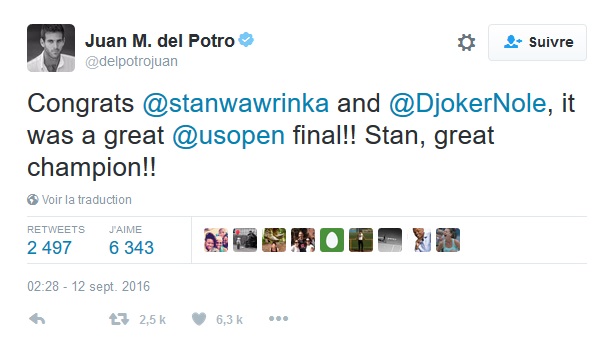 What a gentleman Del Potro is…
8- Caroline Wozniacki (-1)
Another come-back, less expected this time : Caroline Wozniacki managed to reach the semi-final at Flushing Meadows. It's her best performance in a grand Slam tournament since…the 2011 season !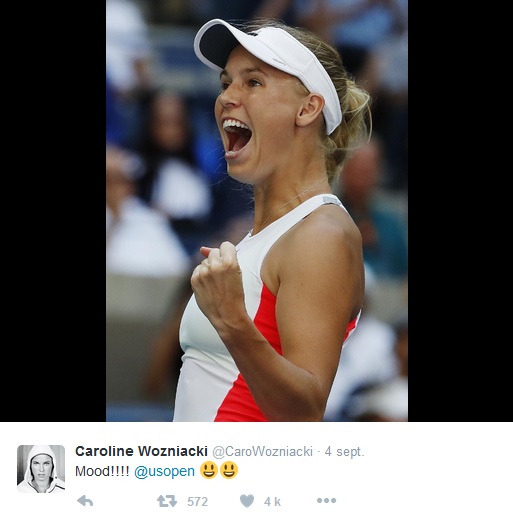 As a result, the Dane showed herself to be particularly discreet on the social networks, visibly being too happy with her recovered form on the courts. It truly is the most important.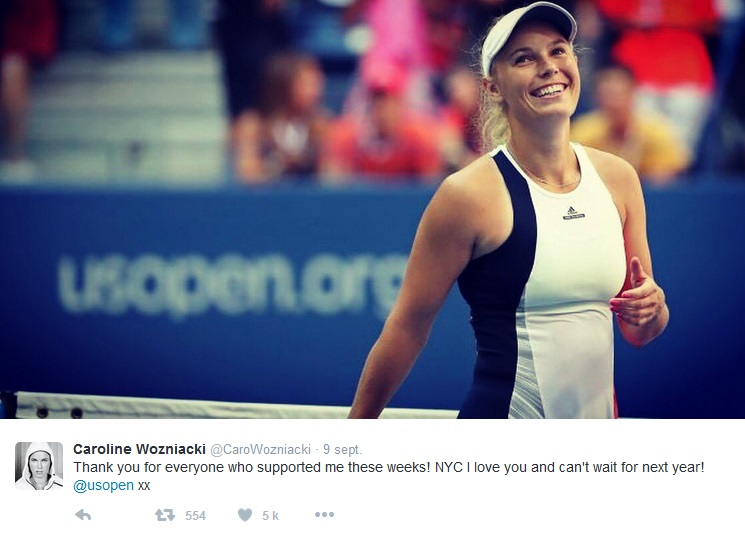 9- Karolina Pliskova (NE)
Pliskova seemed to enjoy New York. Alone…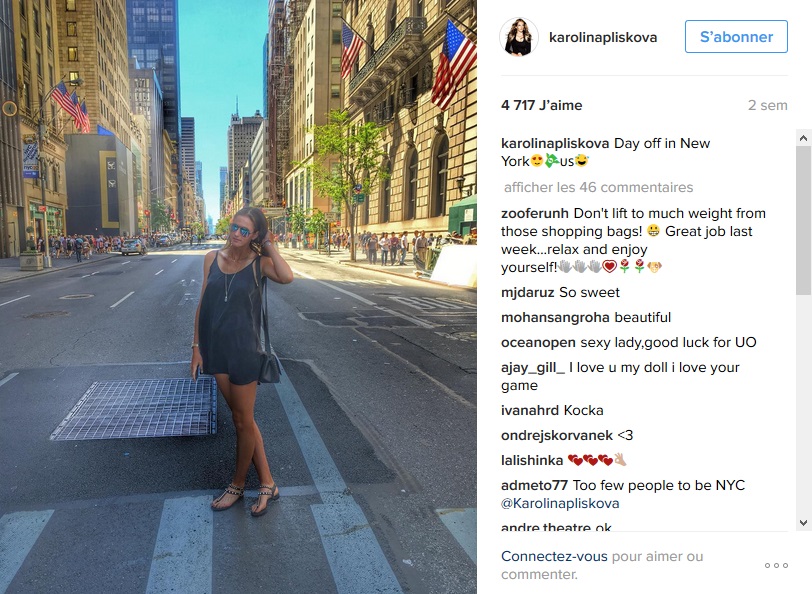 Or as a couple…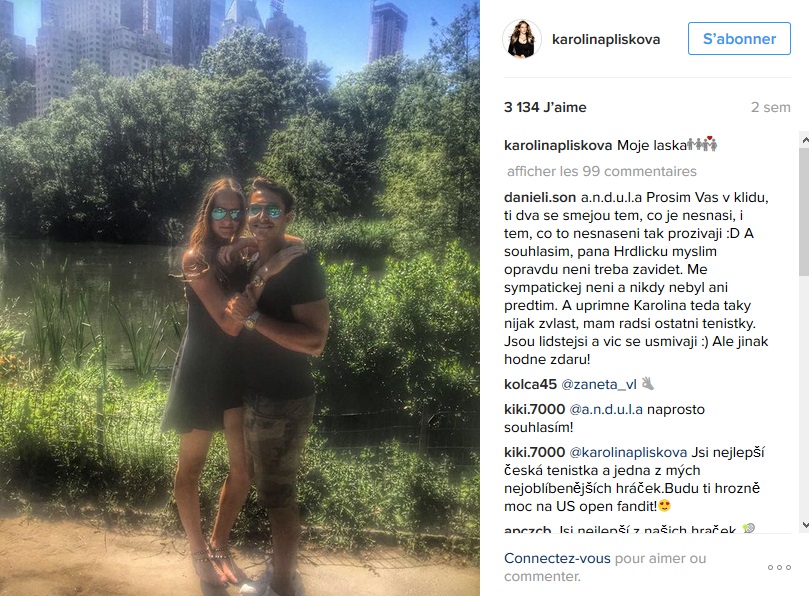 But also on the courts, with a final lost at the US Open against the new world number 1 Angelique Kerber.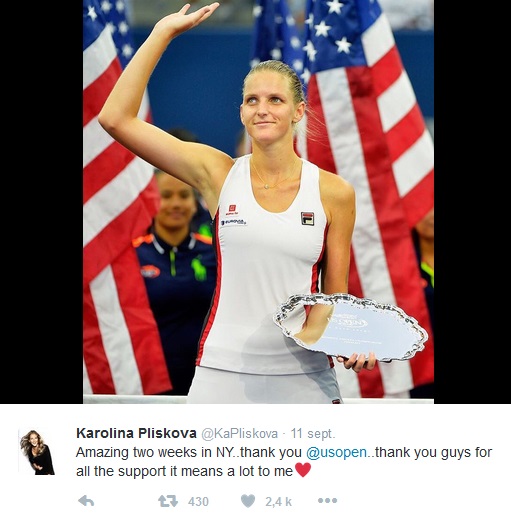 It's the Czech player's best career performance by miles.
10- Serena Williams (-7)
We've said enough at the start of the tournament : Serena Williams was on a mission at the US Open.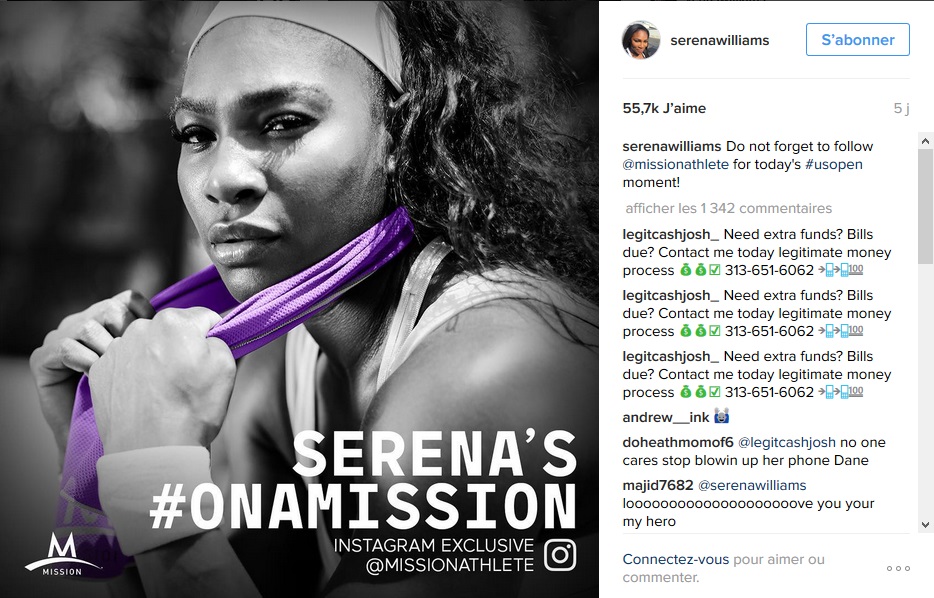 Her goal : winning a 23rd Grand Slam title to overtake Steffi Graf in the history books. She finally failed, with a surprise defeat in the semi-final against Pliskova. An early knockout to prepare for her fashion show ?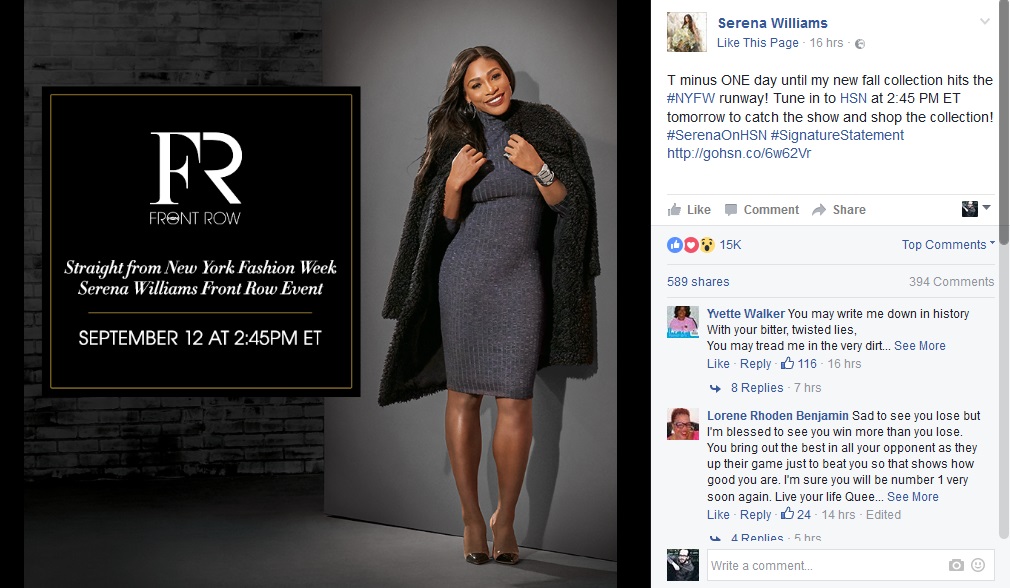 11- Ana Konjuh (NE)
Still in the women's table, the revelation of the week is Ana Konjuh, who qualified for the quarter-finals, before being defeated by Pliskova as well. Remember her face and her name.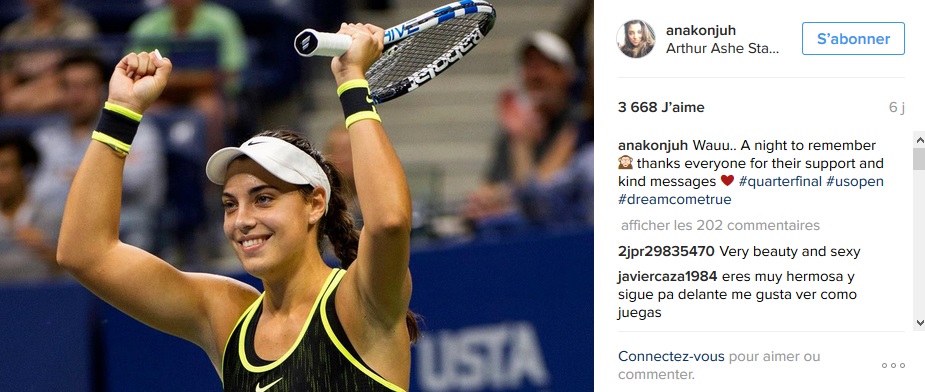 In any case, she'll keep a very fond memory of her stay in New York.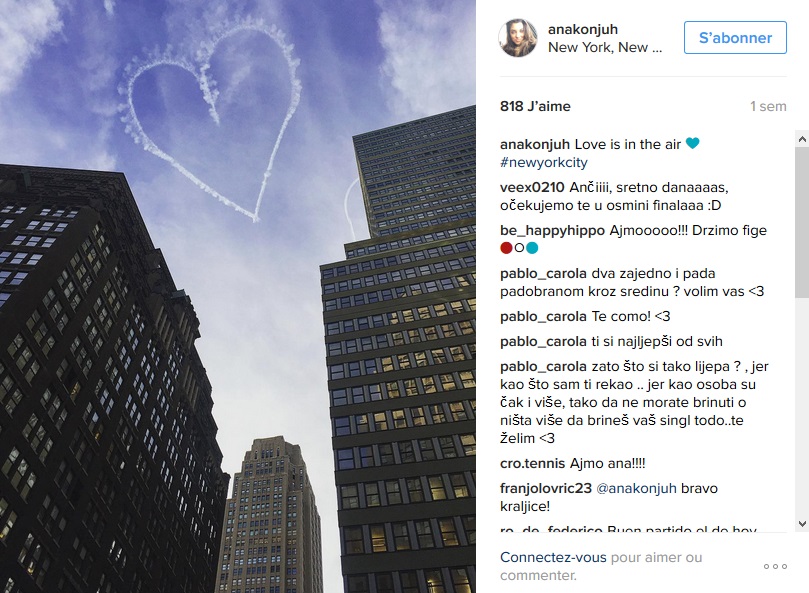 12- Ana Ivanovic (NE)
This news round-up on the WTA circuit ends with a bad news : Ana Ivanovic announced an early ending of her season.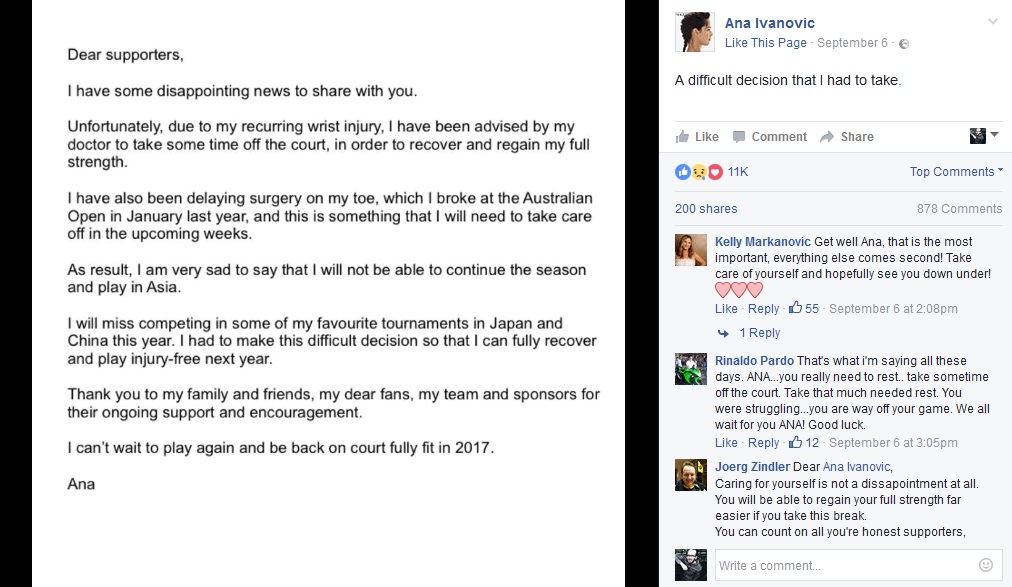 We'll reassure her fans : she still seems to be doing quite well.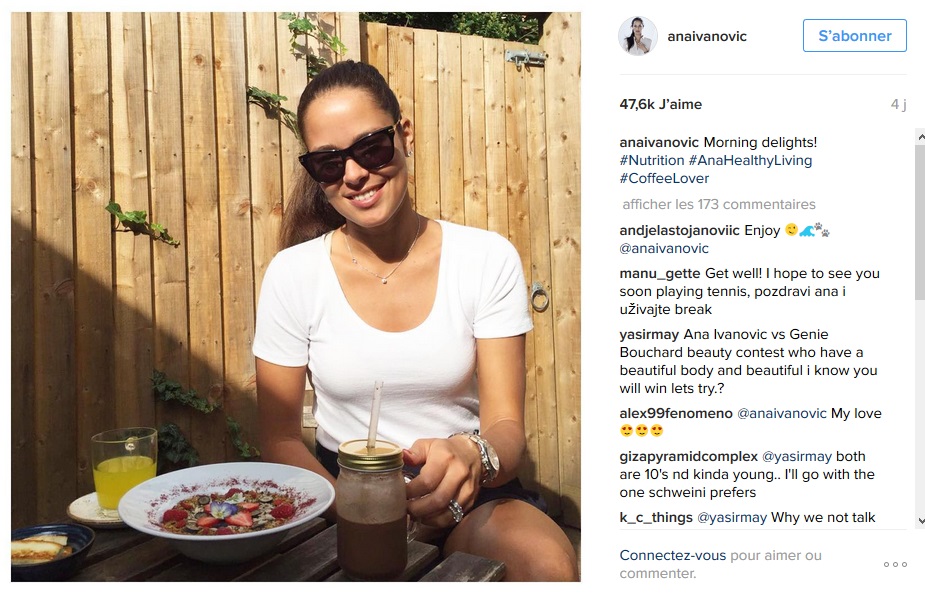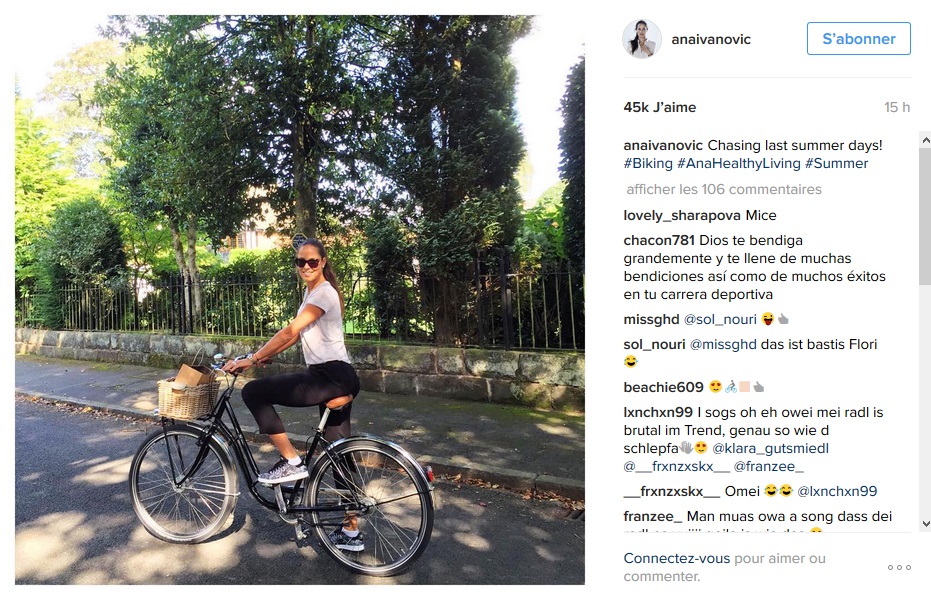 And she already said that she'll be back in 2017.
13- Kei Nishikori (NE)
Kei Nishikori is this very discreet and polite guy who never leaves a place without saying thank you and goodbye to his staff and the hotel in which he stayed.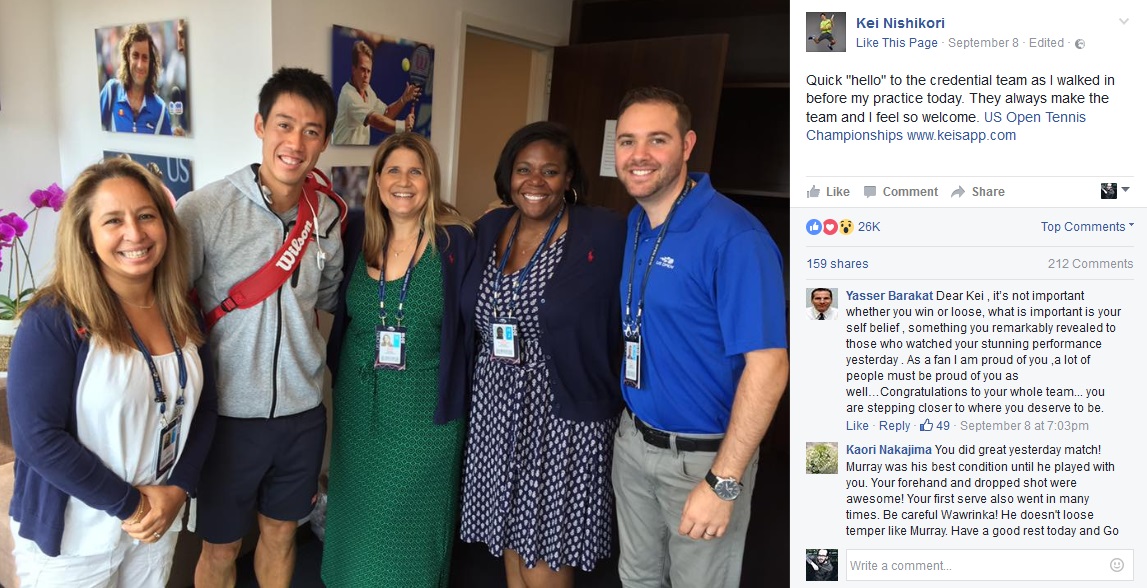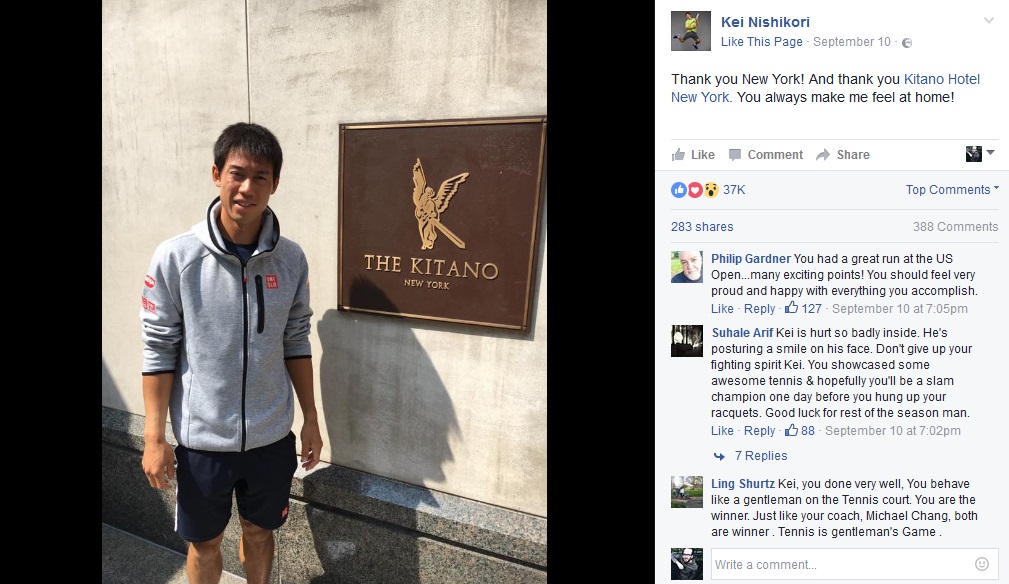 The lol moment of the New-York fortnight ? Maybe when Baghdatis, in the middle of his match against Monfils, allowed himself to pick up his smartphone to send his wife a text.
14- Marcos Baghdatis (NE)
Le moment lol de la quinzaine new-yorkaise ? Peut-être bien lorsque Baghdatis, en plein match face à Monfils, s'est permis de prendre son smartphone pour envoyer un texto à sa femme.
« Hi darlin, bout 2 lose, will b home sooner thn xpected. XX. »
15- Marcus Willis (NE)
Talking about love, Marcus Willis, the hero of the last Wimbledon, announced that he was about to become a father.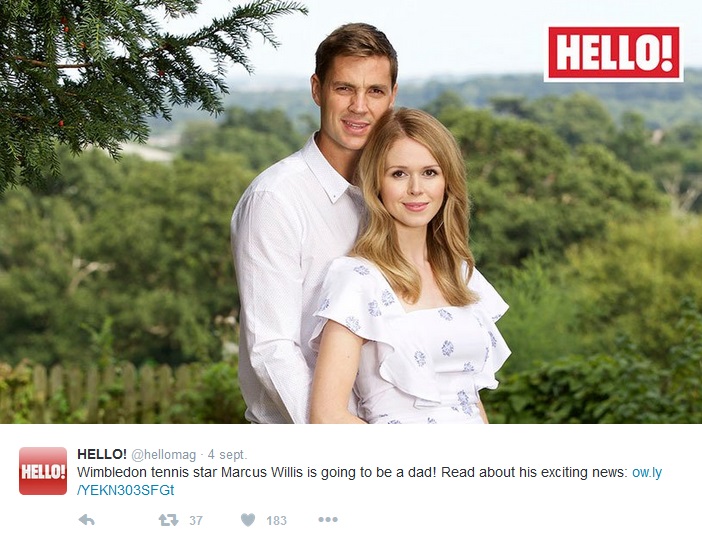 Sweet detail : the future baby was conceived…during the London fortnight ! For the story to be perfect, it should be a boy and he must be named Roger, as a memory of daddy's match against Federer.
Outs :
Nadal, Venus Williams, Karlovic, Kyrgios, Mladenovic, Paire, Tomic,
Par Régis Delanoë