Back at his best level, with convincing performances, matches won easily under the loving glaze of his partner, and loyal sponsors : everything is going well again for Rafael Nadal at the US Open. Enough to be on top of this ranking.
Back at his best level, with convincing performances, matches won easily under the loving glaze of his partner, and loyal sponsors : everything is going well again for Rafael Nadal at the US Open. Enough to be on top of this ranking, in front of a Gael Monfils who's been destroying everything on his way, and a Serena Williams who, at home, will be looking to break down records.
1- Rafael Nadal (NE).
The discreet Rafael Nadal rarely shows off his personal life. However, in the early stages of this US Open, he hasn't missed the opportunity of appearing alongside his long-term girlfriend, his fellow countrywoman Francisca « Xisca » Perello. The two are inseparable, even by the tennis courts.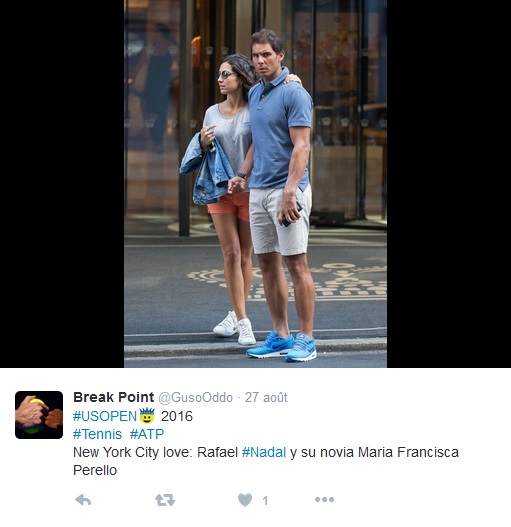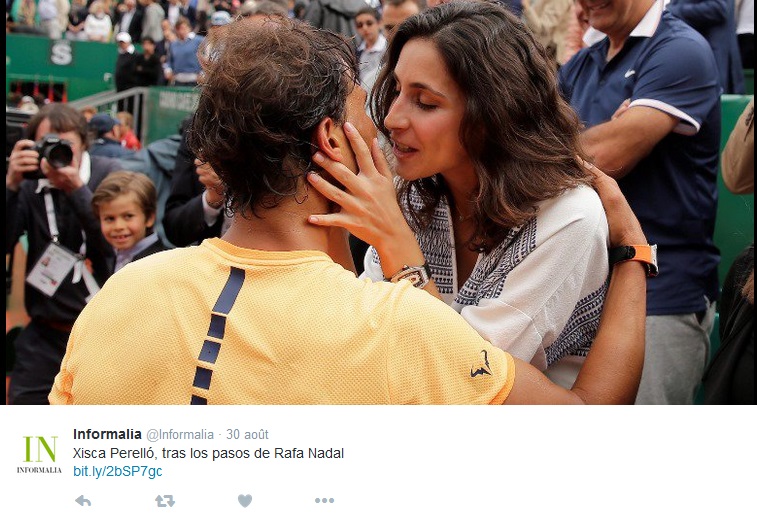 As a result : Nadal's been playing with a spirit freed of all concerns, going through the first rounds with great ease, always in three sets, and has regained his popularity with his loyal sponsors, with notably an advert for male underwear. Olé !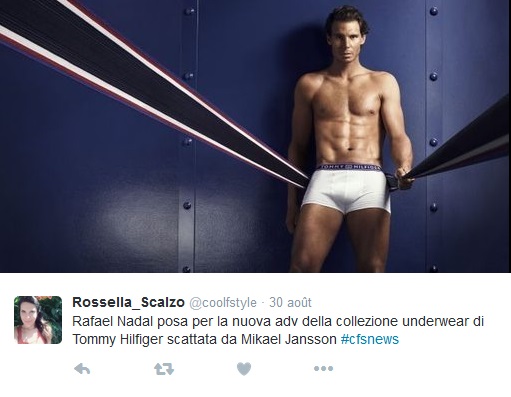 In New York, we've also seen the Majorcan hang out with other legends of tennis, past or present, from Rod Laver to Roger Federer without forgetting Bjorn Borg and John McEnroe.
Trying to count the number of Grand Slam titles won by the guys on this picture can enable even the biggest insomniacs to go to sleep.
2- Gaël Monfils (NE).
On September 1st, Gaël Monfils passed a milestone : he turned 30 !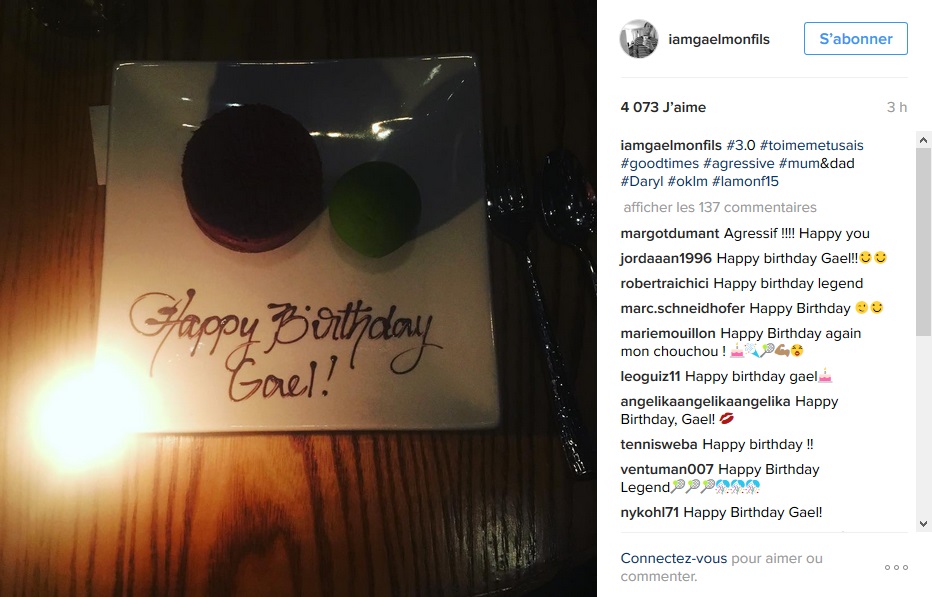 Not enough for the Frenchman to age overnight, as he's still the first to put on a show for his main sponsor.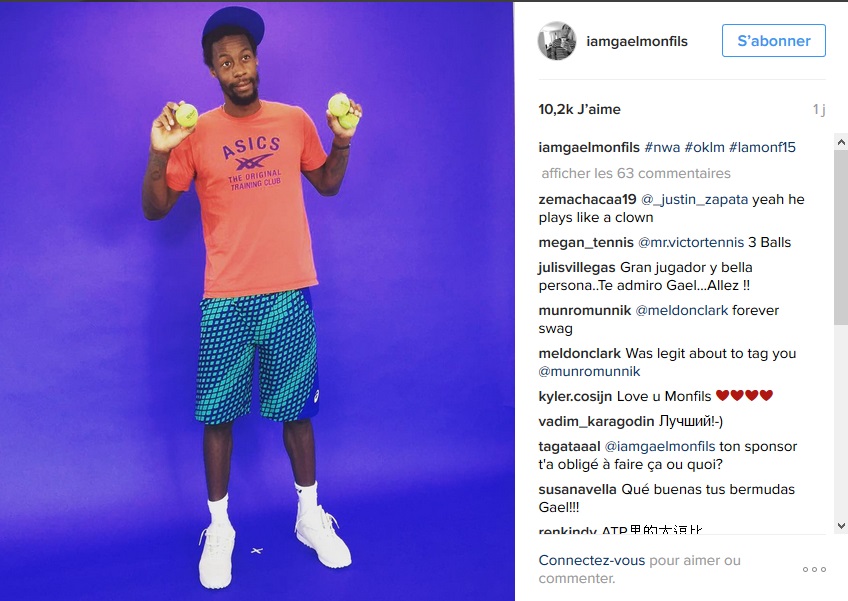 Or to play a little basket-ball game with his friends, Lucas Pouille, Nick Kyrgios and Bernard Tomic.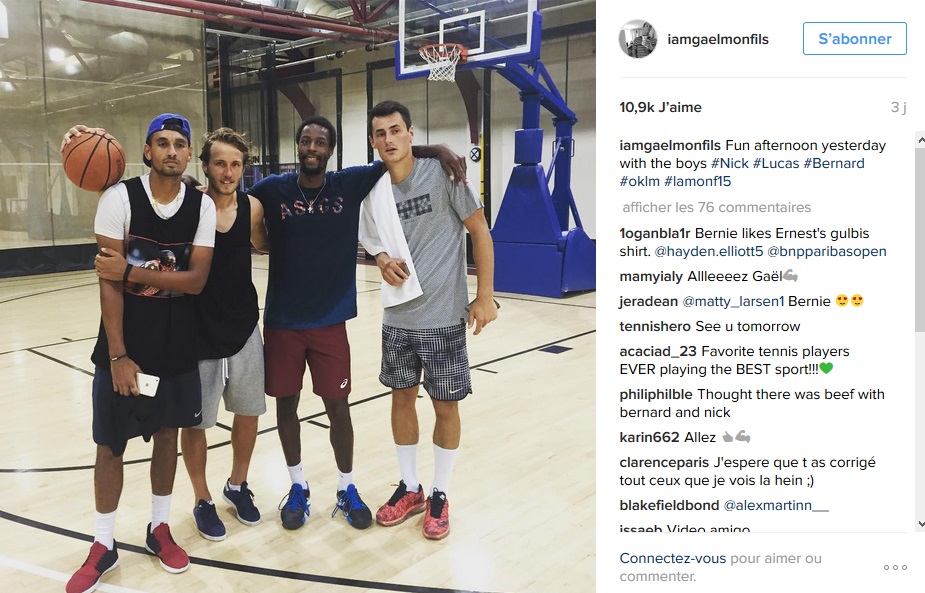 Isn't the game supposed to be played with five players guys ? In any case, he didn't need any help to - literally - destroy a clock during a match, desperately trying to bring back a ball into the court.
And when the matches are interupted by the rain, no problem ! Let's play a game of boules, on court, with friends.
The Frenchman is a showman, that's his specialty…
3- Serena Williams (+3).
What's striking at first on Serena Williams' social networks, is the change of her profile pic, with a nice 80's-looking little avatar.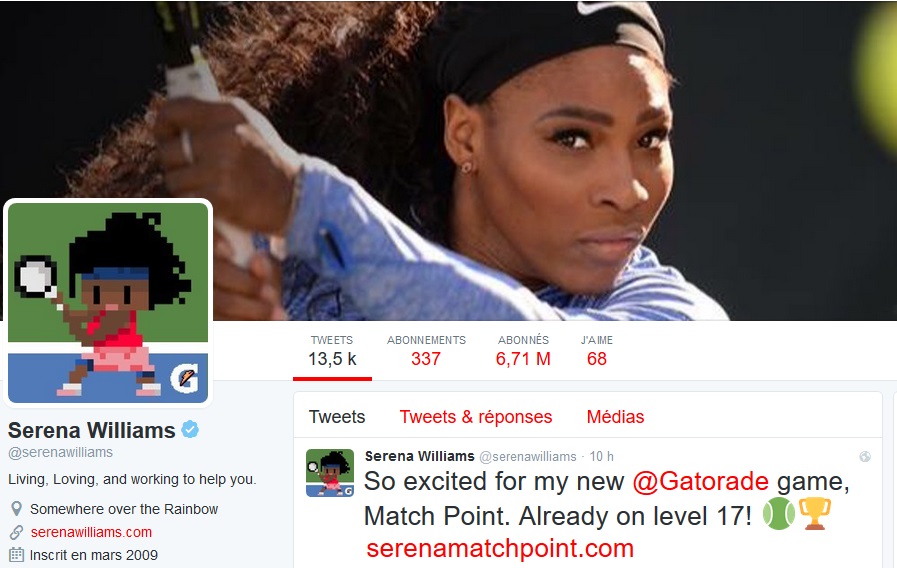 Well, it's mainly there to promote a game created by one of her sponsors, a famous sports drink. But the most important thing is that the American could overtake Steffi Graff's record, and her 22 Grand Slam titles, during this US Open. A true legend.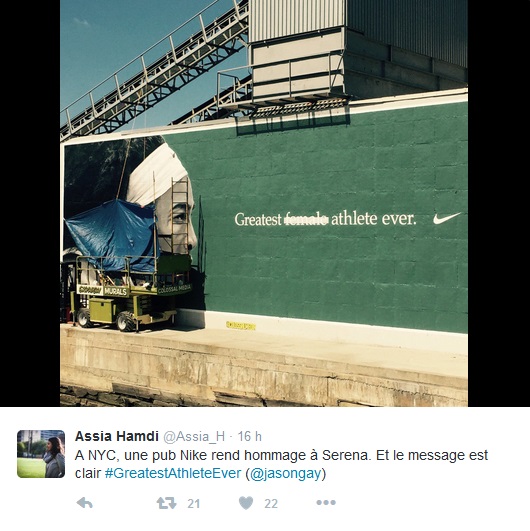 As for her fashion sens however, it's not always a big success…this dress with this verticale stripe of skin is…how can we put it…not really a complete success.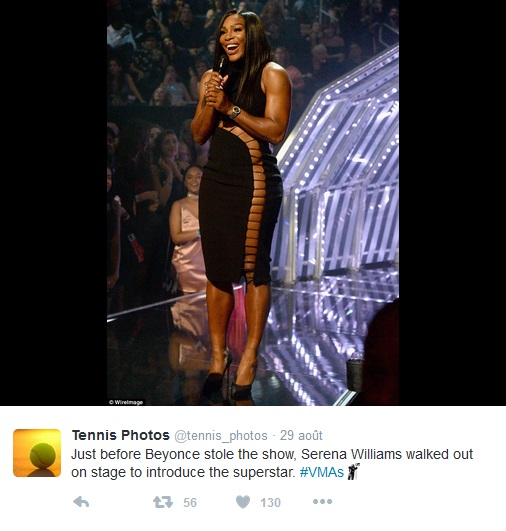 This however, looks much nicer.
Or like this, as champions, in front of the New York hotel where she is staying during the fortnight, like many other players on the circuit.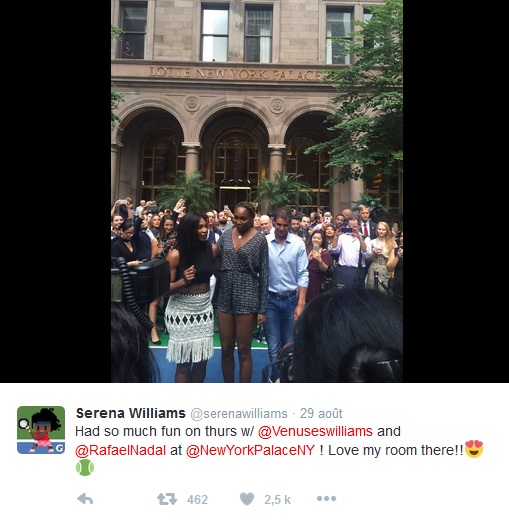 4- Venus Williams (NE).
This US Open 2016 is a huge moment as well for the Williams' older sister : it is the 72nd Grand Slam tournament played by Venus. A record ! To celebrate, the elder of the two sisters decided to play in a summer outfit.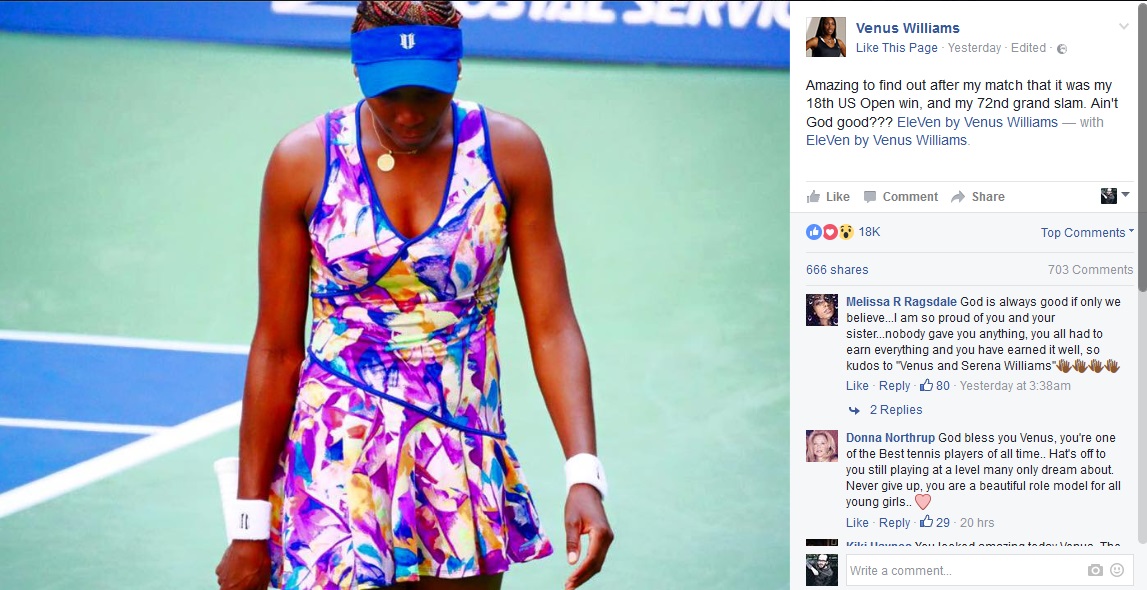 She was also payed a tribute in the New-York Times.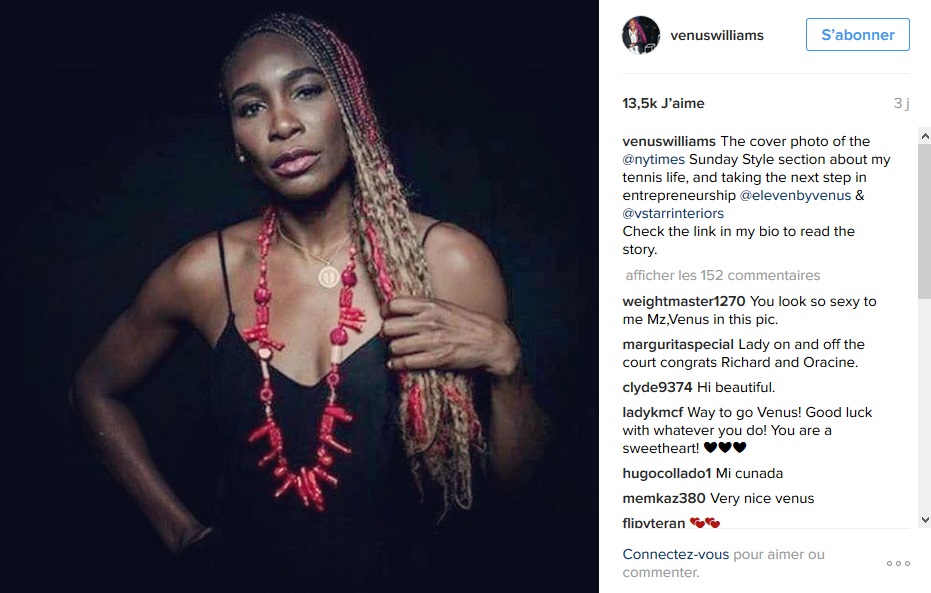 Nice moments of her (end of ?) career, shared at home with her son, or rather her…dog. Yes, she's the one who said it.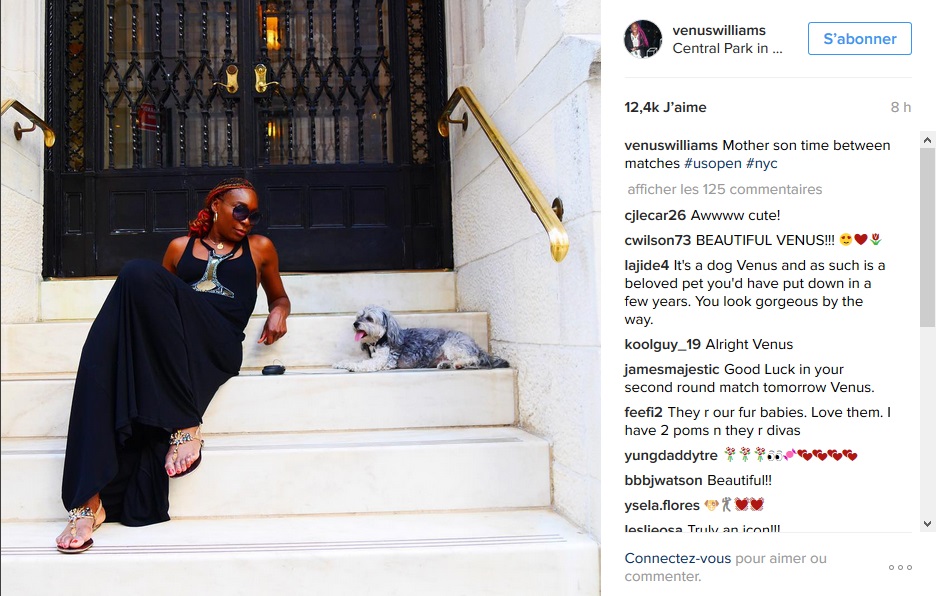 5- Ivo Karlovic (NE).
Another record : during his first round match in New York, Ivo Karlovic defeated the Taiwanese Yen-hsun Lu in 5 sets, thanks to 61 aces ! Never before had someone did better on the ATP circuit. The seed number 21 loves to torture his opponents as well as the balls, which seem to suffer.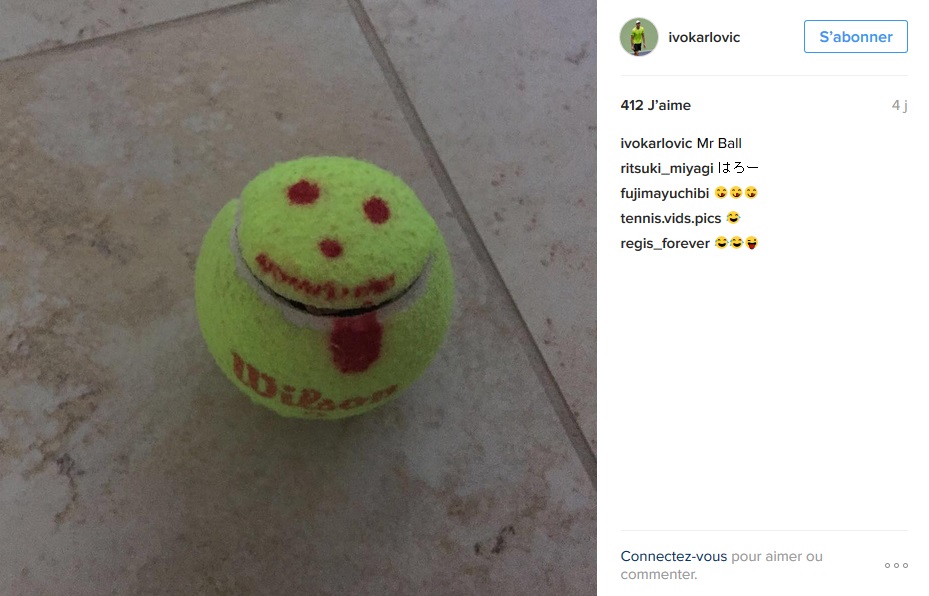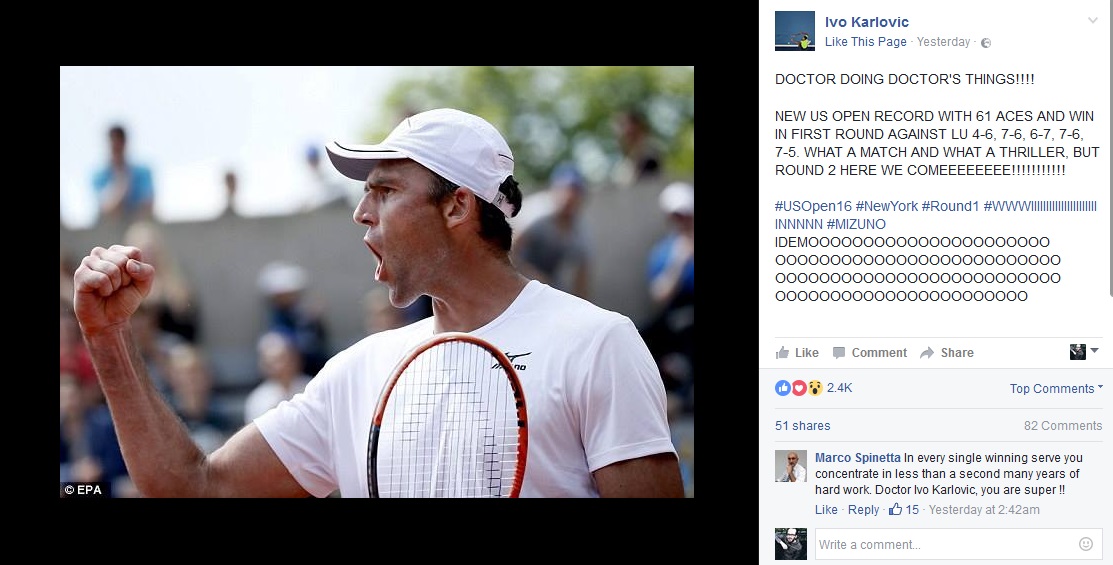 As for the statue, no worries : Big Ivo seems to have found one which matches his height in the Big Apple.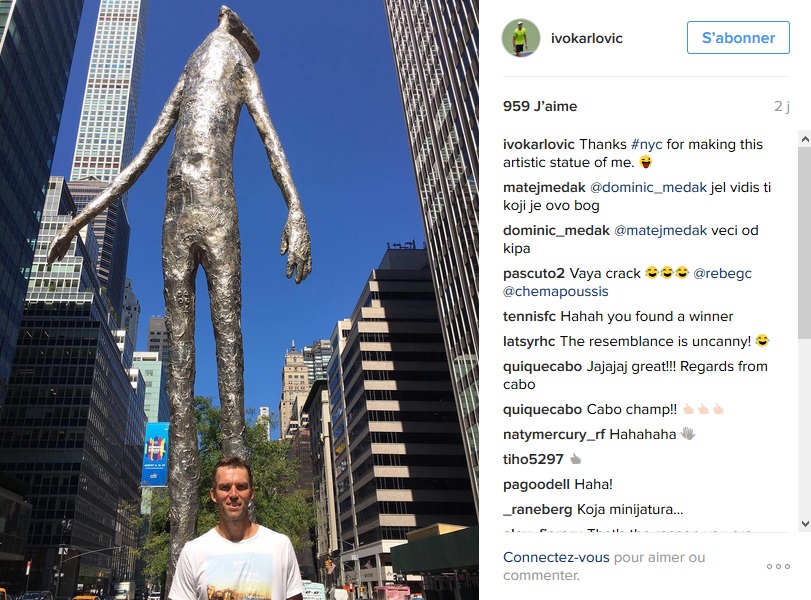 6- Nick Kyrgios (+2).
The Australian had the honor of featuring on the cover of the New-York Times Magazine, sharp eyed, kissing his small chain.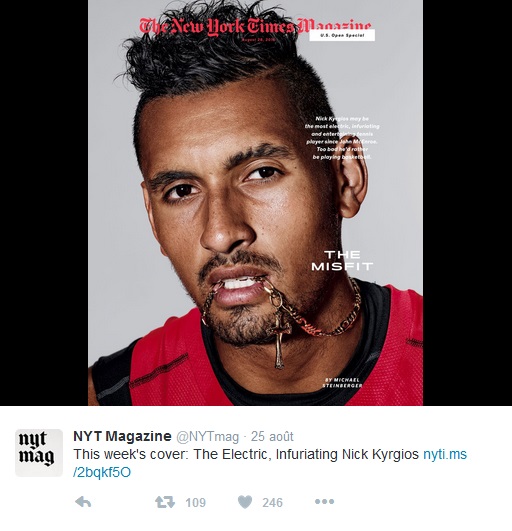 As for his communication skills, well, not much has changed : very chatty on the social networks, he answered a question on his future, by responding that if won this Grand Slam tournament, he would go on to disappear. In other words, retire ! We knew that the bad boy was hot-headed and impulsive, but not to that degree…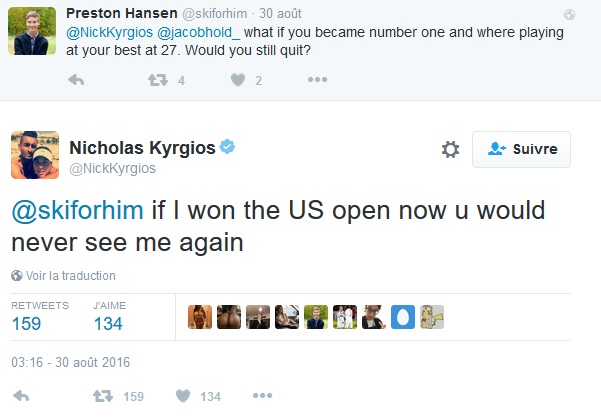 Anyhow, judging with this picture, he seems to still be very popular among his female fans.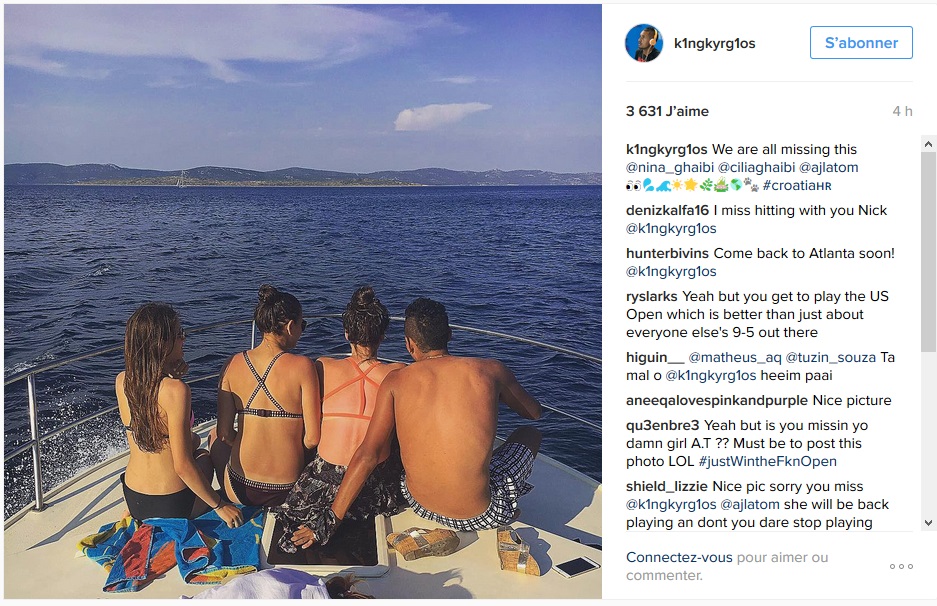 7- Caroline Wozniacki (NE).
Miracle, Caroline Wozniacki knows how to do something else than posing and smiling for pictures - something she's really good at by the way.
Having disappeared from the circuit for a long time now - by getting knocked out in the first rounds of numerous tournaments - the Dane seems to be awaking and getting back to her best level, after winning a key match in the second round of the US Open against Kuznetsova.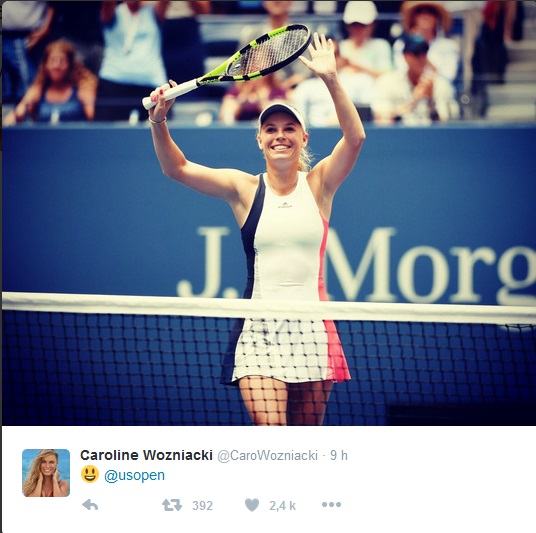 Enough to make the young Caroline Wozniacki very proud of her elder.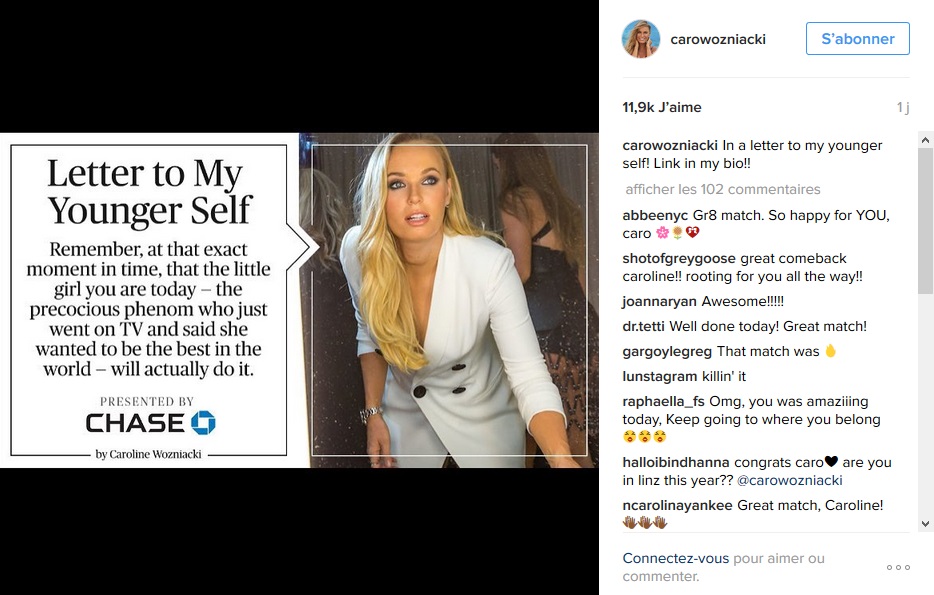 8- Kristina Mladenovic (NE).
The Frenchwoman is having a great time in New-York.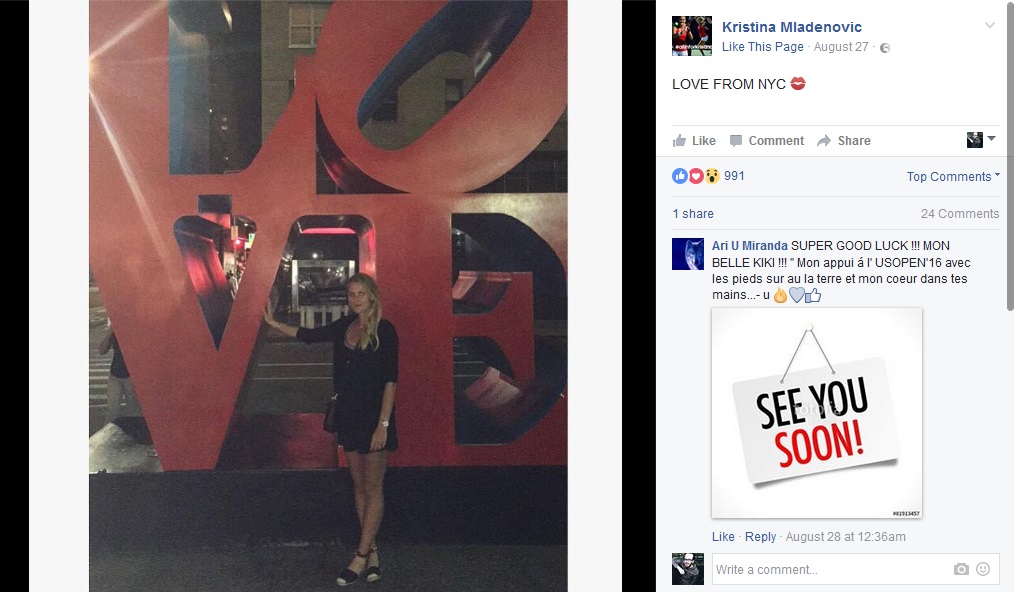 She poses very naturally (or almost) in her evening outfit.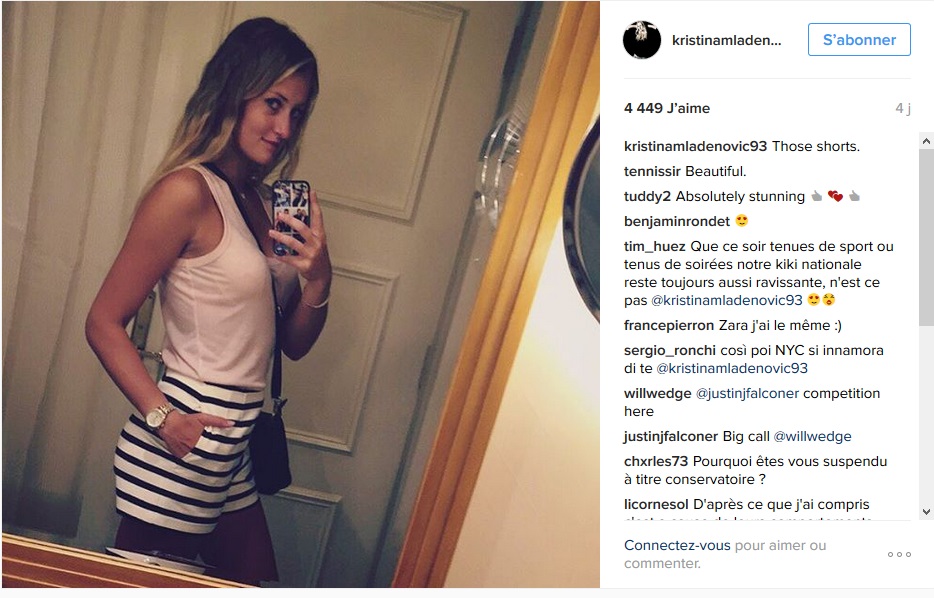 Or in a stunning dress.
She was also seen at the restaurant with her friends from the Fed Cup BNP Paribas France team, and their captain Amélie Mauresmo.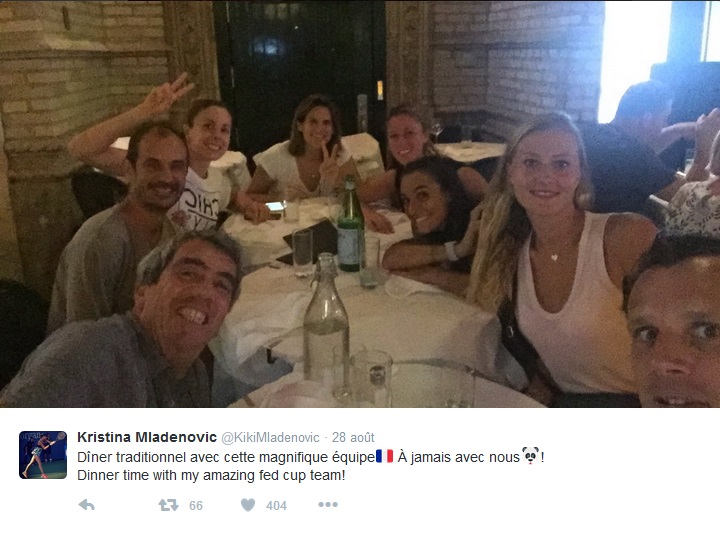 Only problem : the controversy hasn't been forgotten in France and the war between Kristina Mladenovic and the federation has been declared. Caroline Garcia and herself have been suspended after their rant at the Olympics, and they could miss out on the Fed Cup final. Mladenovic's answer ? Not important. Good atmosphere…
9- Benoît Paire (NE).
The other suspended French player is Benoît Paire, who's had a terrible season, on the sporting side as well as for his image. Far from Rio, he nevertheless tried to find comforting and the will to get back to playing with his partner and friends from the circuit.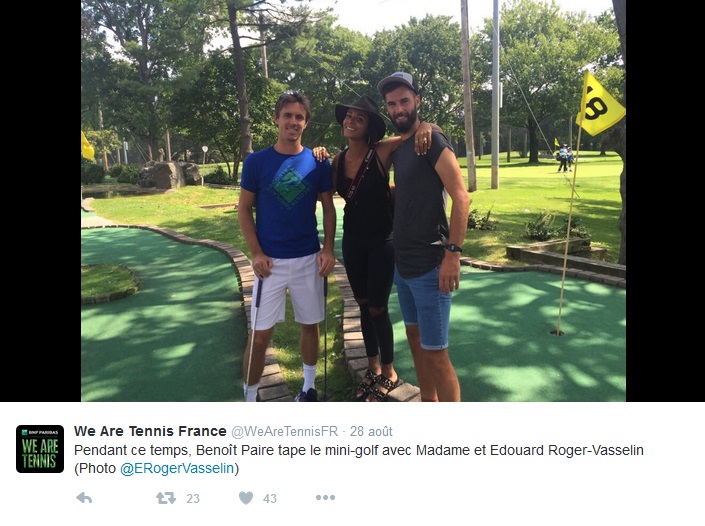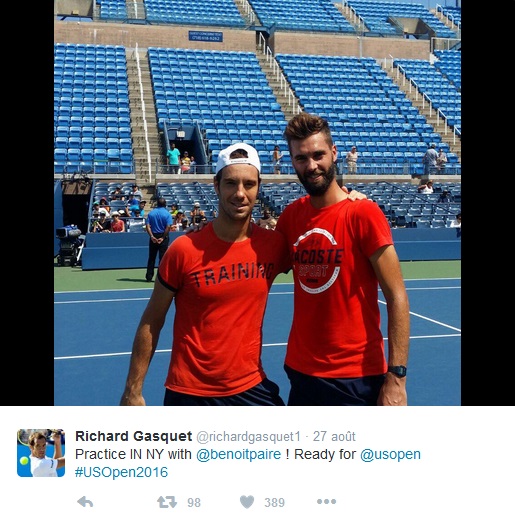 But his popularity has hit its lowest point on the social networks and his current level doesn't enable him to get past the second round, after he was defeated by Marcos Baghdatis.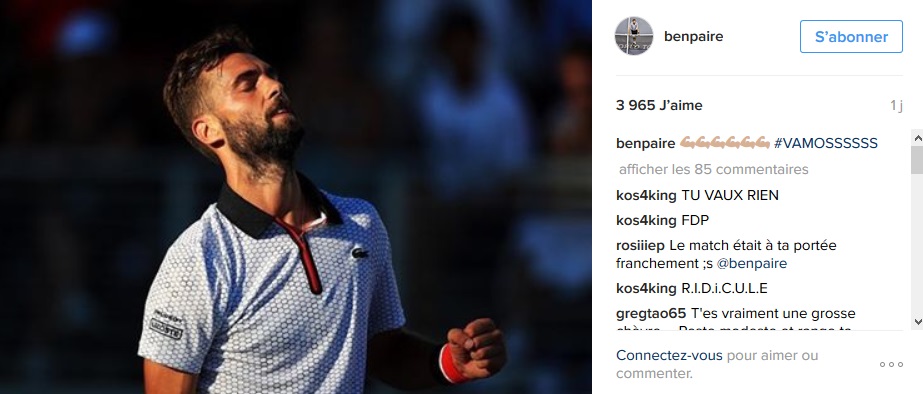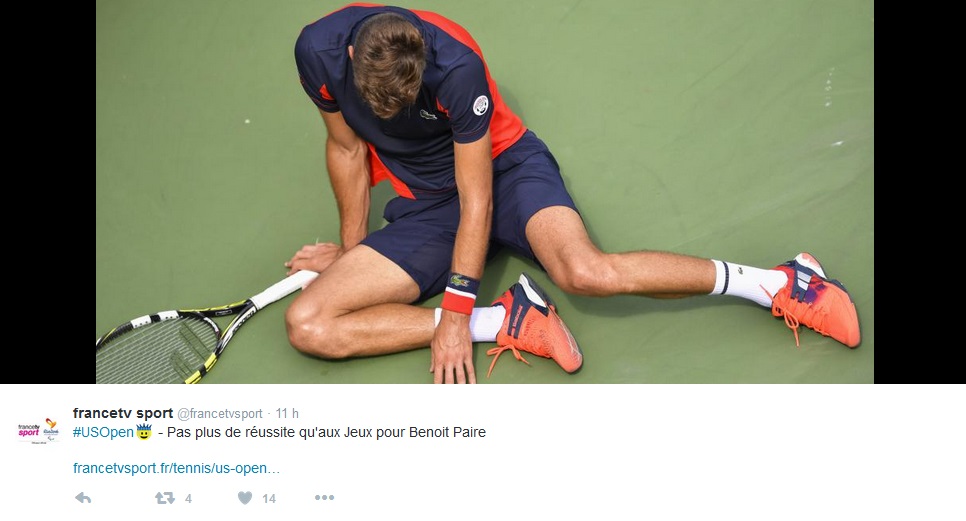 We wish his new coach, Thierry Champion, a lot of courage…
10- Bernard Tomic (NE).
Speaking of players of the circuit for which things do not always go well, Bernard Tomic is never too far away. His latest demonstration of madness ? Insulting the audience behind him, numerous times.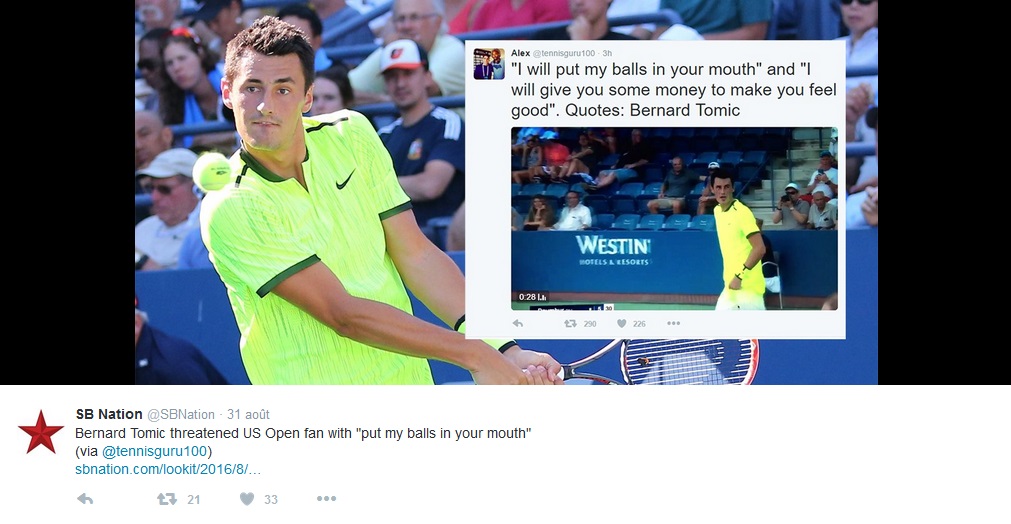 As a result, he was defeated by the Bosnian Dzumhur in the first round. How sad…
11- Novak Djokovic (-8).
Is the world number 1 discrete, these days ? Yes, a little. In any case, he's less performant on the courts. But he's still shining outside the courts and has seen himself on giant billboards in the streets of New-York, thanks to his sponsor.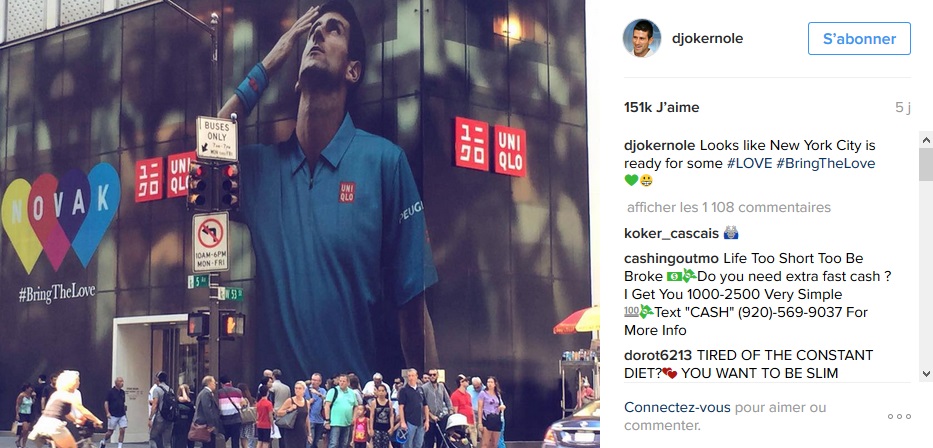 He is also on the front cover of a Serbian magazine.
As for the tennis, Djokovic obviously has a status and a title to defend, and a new Grand Slam title to conquer. For now, the first rounds have gone pretty smoothly.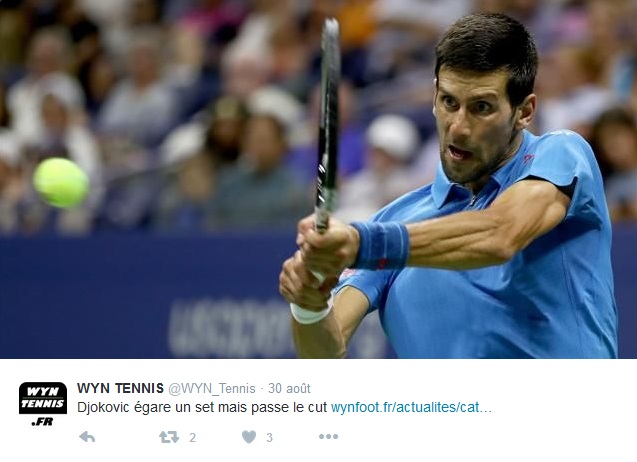 12- Andy Murray (-2).
Everything is also going great for the one who's now Djokovic's number 1 opponent : Andy Murray, recently crowned Olympic champion, and table-tennis enthusiast during his free time.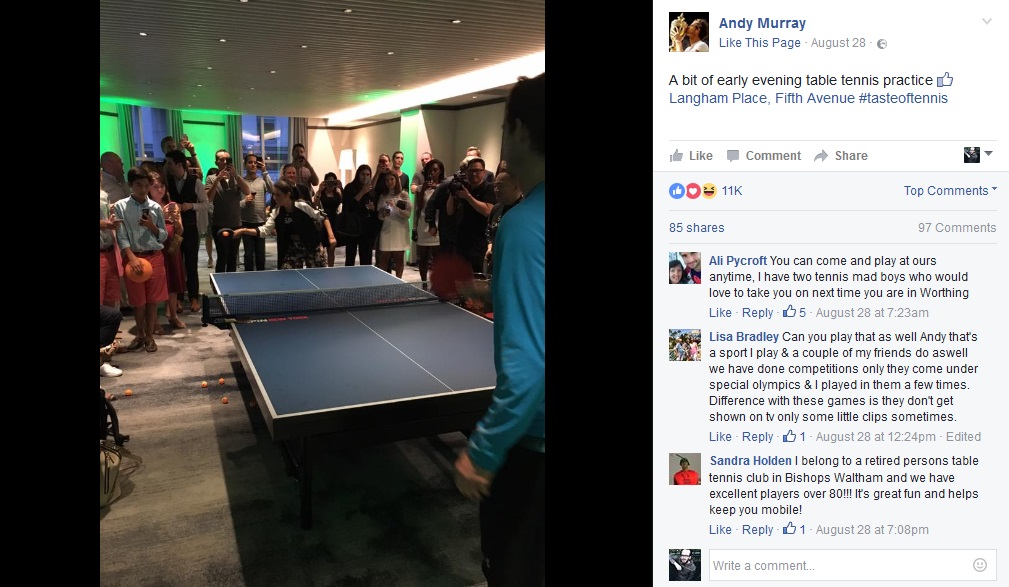 The Scot also published a picture of him when he was only a few months olds.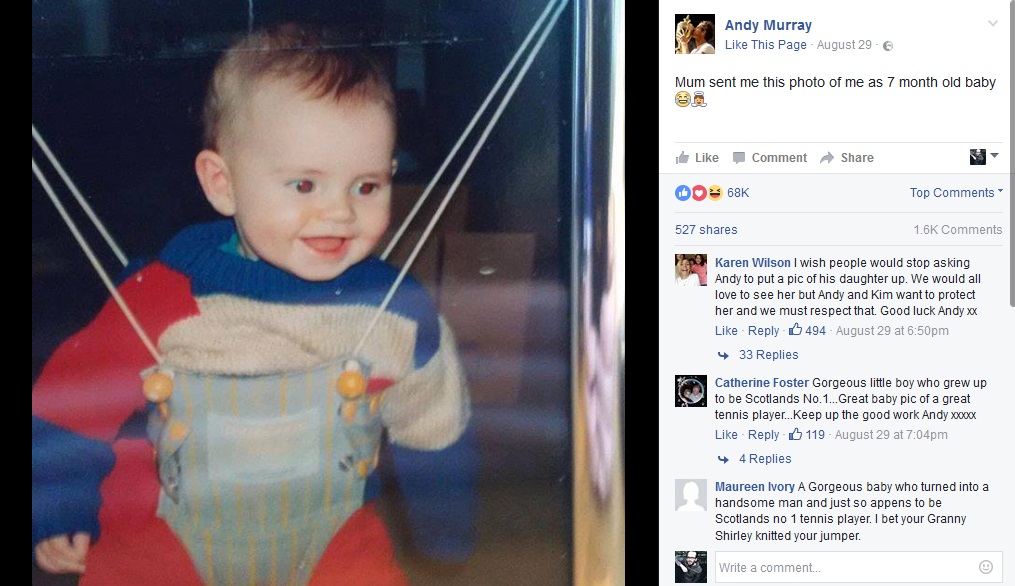 How cute…
13- Juan Martin Del Potro (-12).
The word is out : Juan Martin Del Potro is back.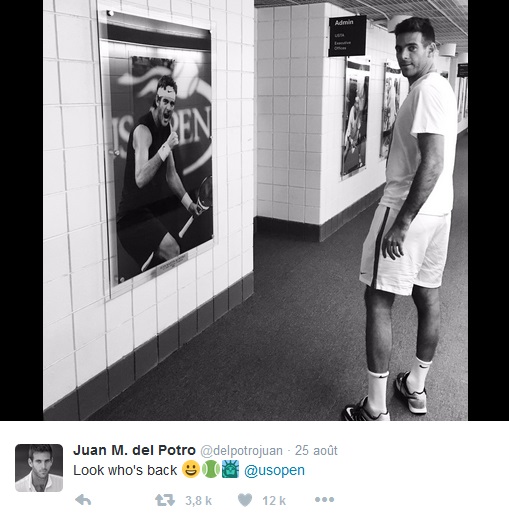 In his garden, where he won his only Grand Slam title in 2009, he's been shining ! We literally only see him !
After his brilliant journey at the Olympics, his popularity is huge among the fans and he's still there. To be continued…
14- Angelique Kerber (-9).
If Serena Williams was to fail at Flushing Meadows, the world number 2 is there, ready to take the queen's throne in her palace.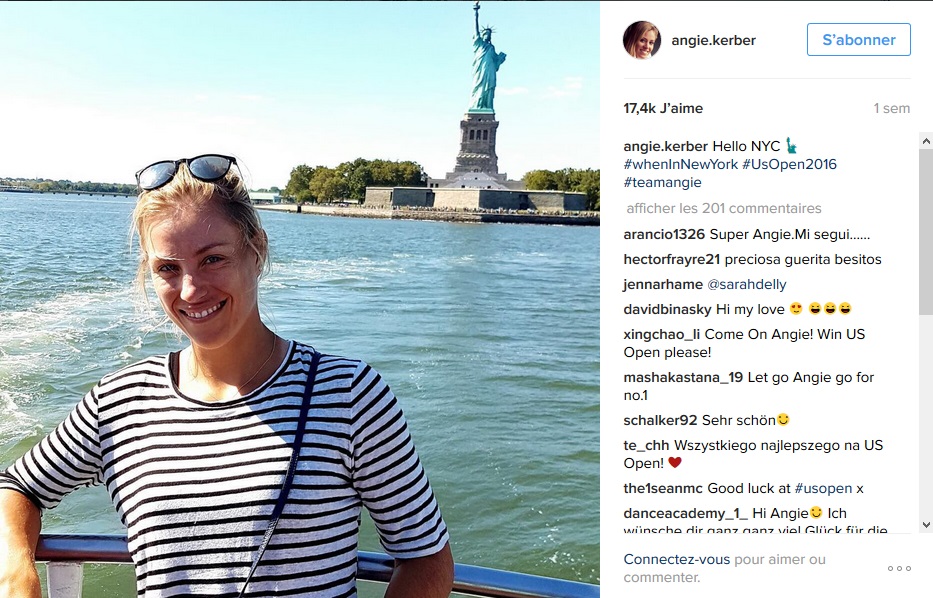 She can count on her friend Ana Ivanovic's support (who, on her side, has been losing matches after matches…).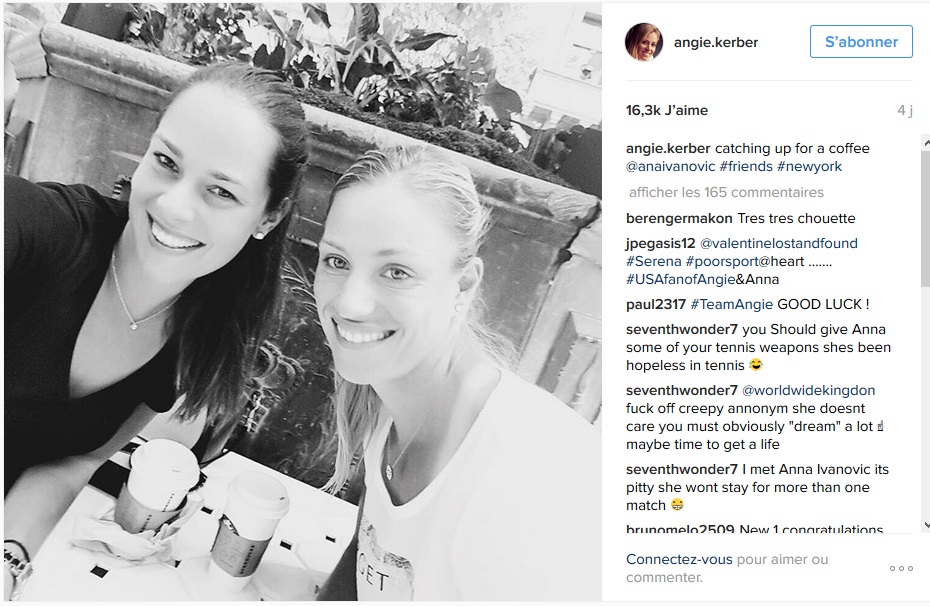 The German also received a gift from her sponsor. Spoiler : a new dress ?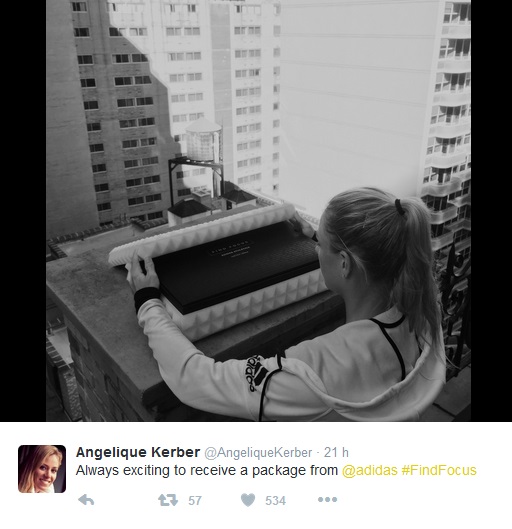 On the courts, nothing to report : she qualified for the third round without any trouble.
15- Maria Sharapova (-11).
What is Maria Sharapova up to these days ? She keeps on training, not giving up on the idea of a close return on the WTA circuit.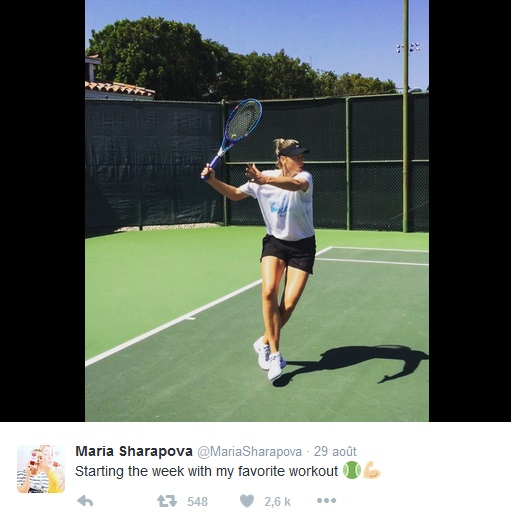 And the suspended Russian seems to be in very good shape.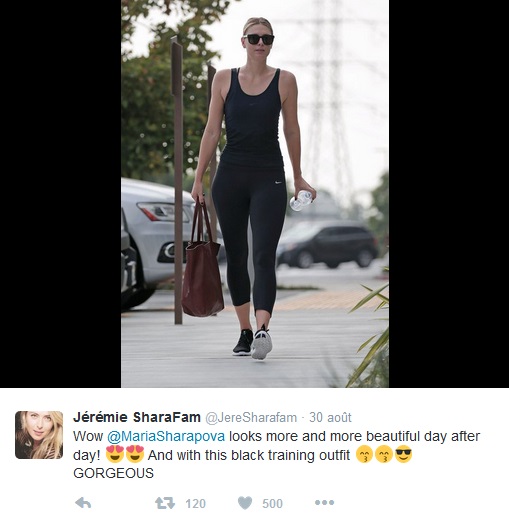 If she ever needed to change sports to excel at the highest level, she seems ready to swap her racquet for boxing gloves.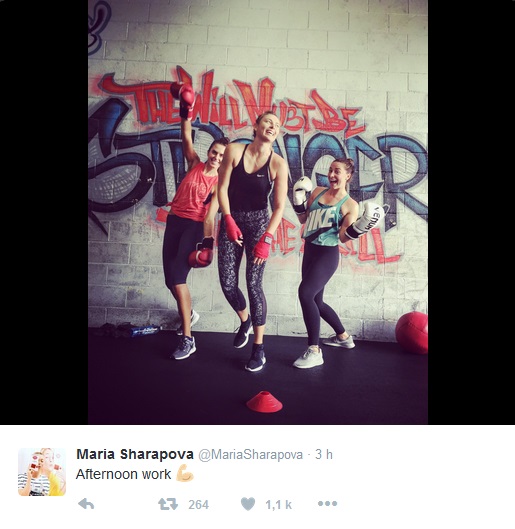 Careful, Estelle Mossely !
Outs :
Bouchard, Nadal, Kuerten, Paire, Mladenovic, Cornet, Vesnina, Bascinszky, Kvitova, Wozniacki