If the tennis news were more centered around Cincinnati last week, it's the aftermath of the olympic tournament which has lit up the web, with Juan Martin Del Potro head-of-state-like return.
If the tennis news were more centered around Cincinnati last week, it's the aftermath of the olympic tournament which has lit up the web, with Juan Martin Del Potro and Monica Puig's head-of-state-like returns. Djokovic, as an Enrique Iglesias fan, completes the podium.
1- Juan Martin Del Potro (/).
No, it's not a new advert for a new fragrance, or for a suit brand.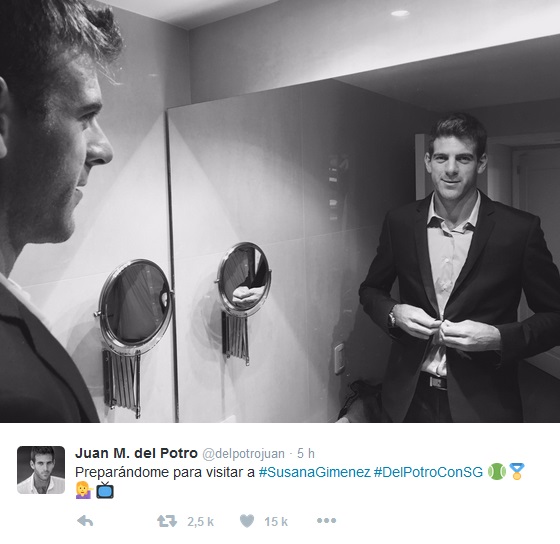 It's actually Juan Martin Del Potro, getting ready to receive the warm welcome of his people, at home, in Argentina. In Tendil to be precise, where he received a triumphal welcome after his olympic resurrection.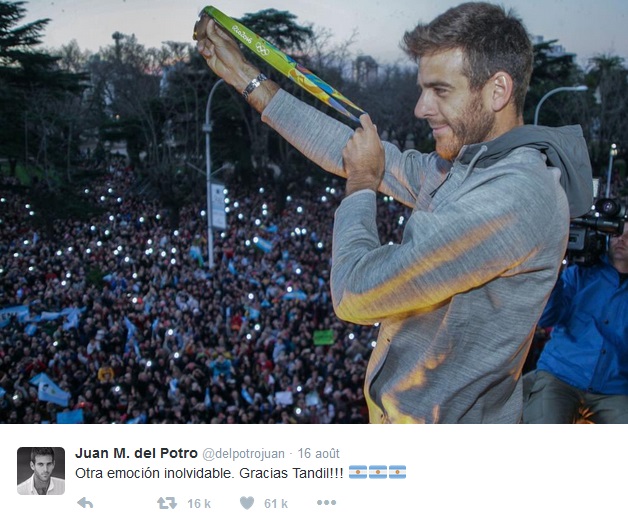 In a country where football is the number 1 sport, Del Potro is making the small yellow ball more popular than ever.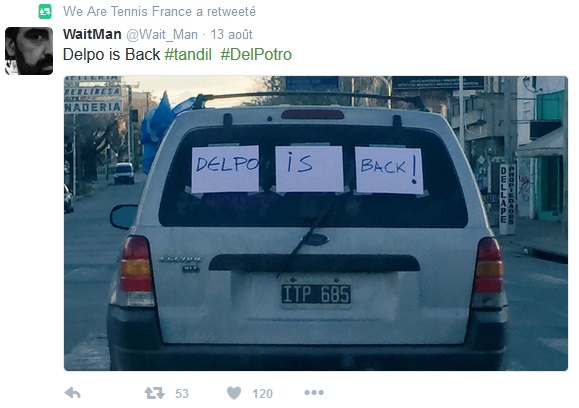 Del Potro truly is the tennis hero of this month of August 2016. A hero doubled with a patriot, capable of getting really excited for the gold medal won by the Argentinian field hockey team.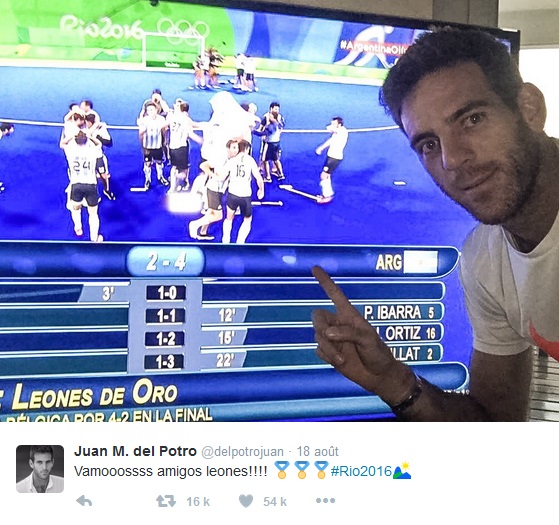 2- Monica Puig (+1).
Since her surprise victory in the olympic tournament, Monica Puig hasn't stopped making the most of this sudden media hype. Here she is, on different TV shows…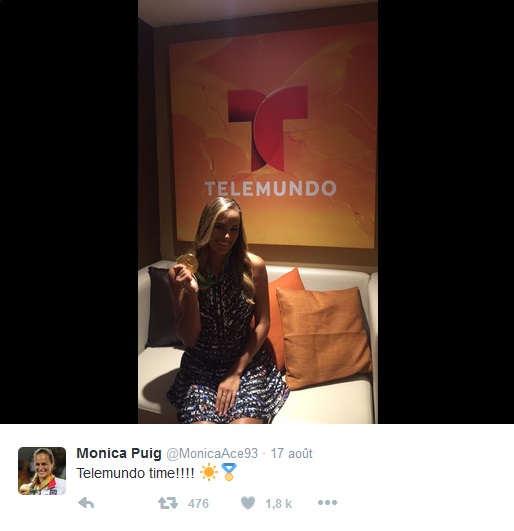 She's also on the front cover of local magazines.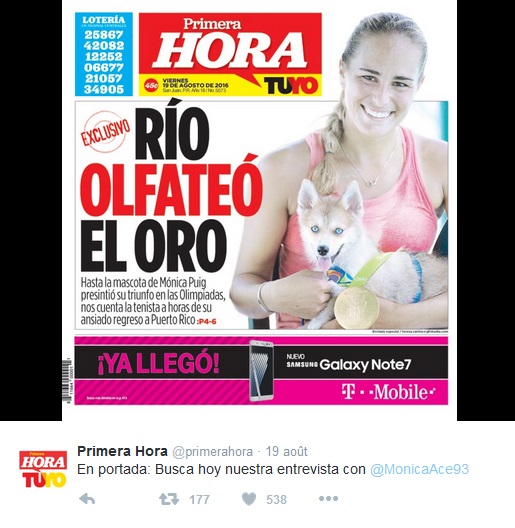 She even got the chance to fly a private jet to go home, in Puerto Rico, and in the cockpit !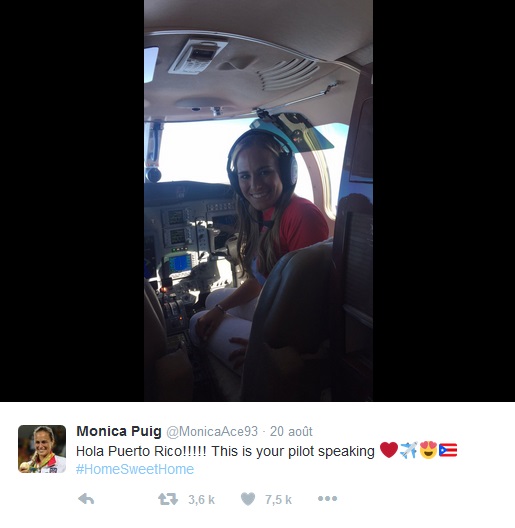 And of course, she went on a huge lap of honor in an official car, to greet her fans along the roads, once her plane had landed.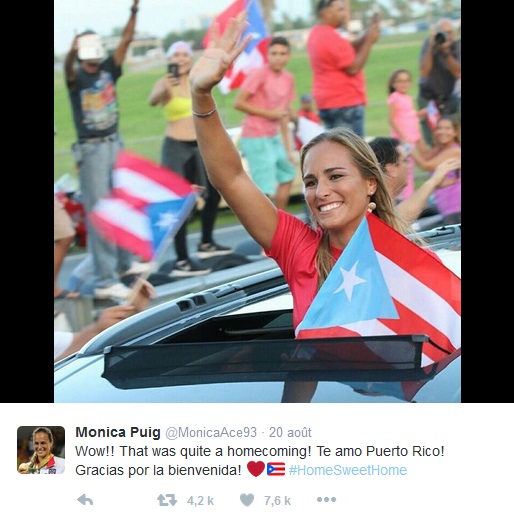 Let's remember that she's won Puerto Rico's first ever gold medal at the Olympics.
3- Novak Djokovic (+1).
Djoko and the month of August didn't really match. Knocked out in the first round of the olympic tournament, he's had to withdraw from Cincinnati as well, because of an injury on his left wrist. But instead of sulking, the Serb decided to enjoy life…by going to an Enrique Iglesias show in Monaco, with his wife.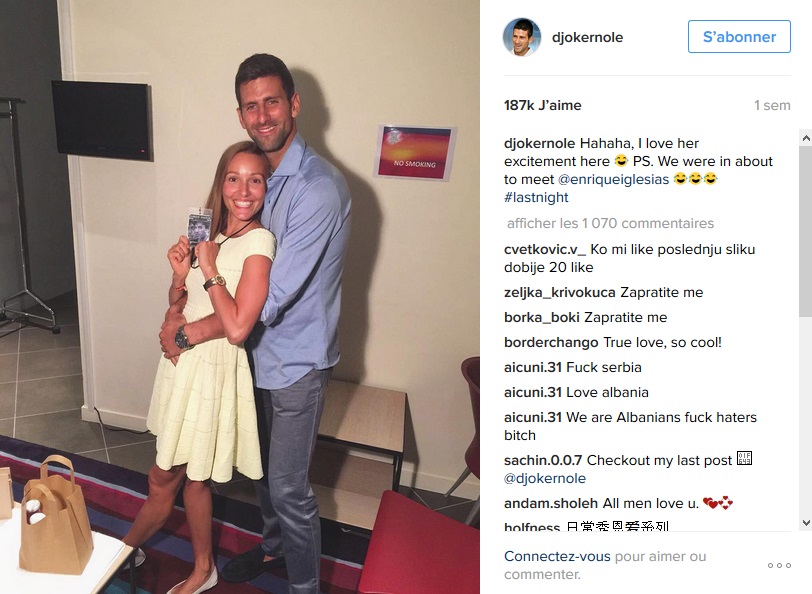 A summit meeting : Djoko and Iglesias, for a historical hug, immortalized by Jelena.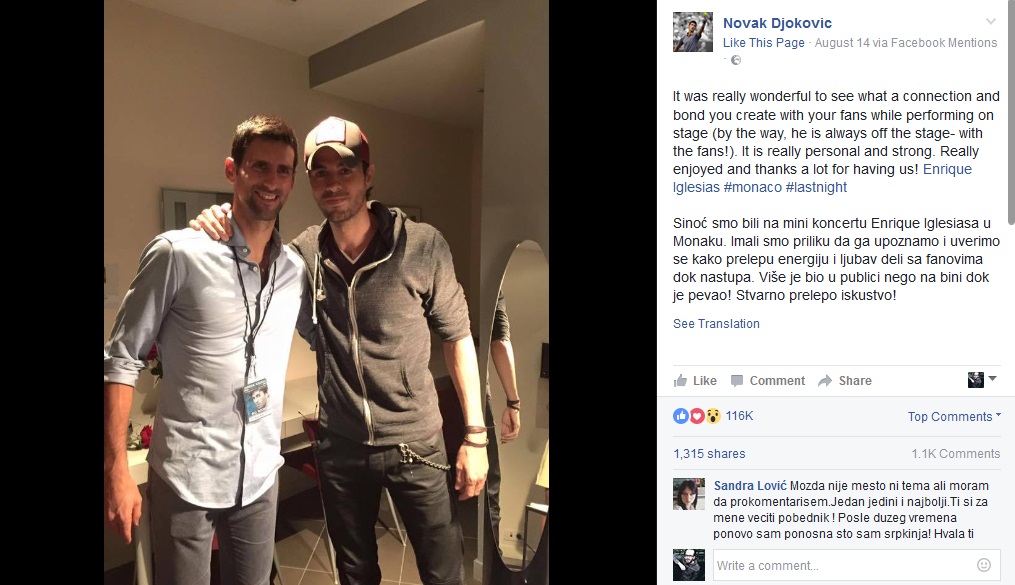 A Jelena who also seems to be a huge fan of the singer.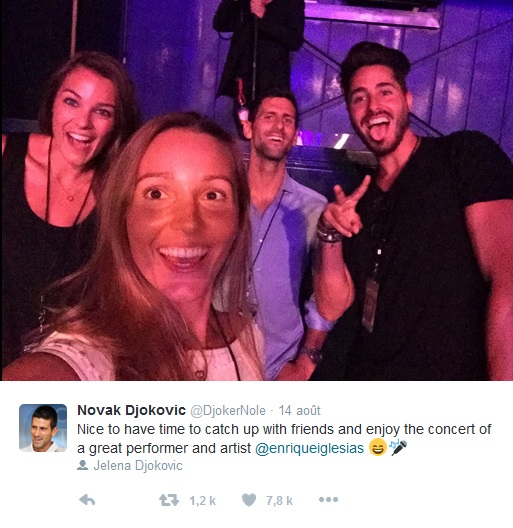 4- Maria Sharapova (NE).
Sharapova is also a music-lover : she attended, a few days ago, an Adele concert.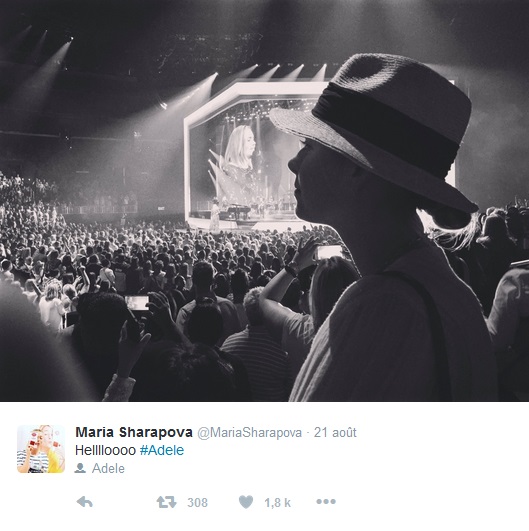 But the big news for the Russian is that she could be authorized to compete again in January. The decision should logically be taken next month. Meanwhile, she's still carrying on the fitness workouts to stay in shape.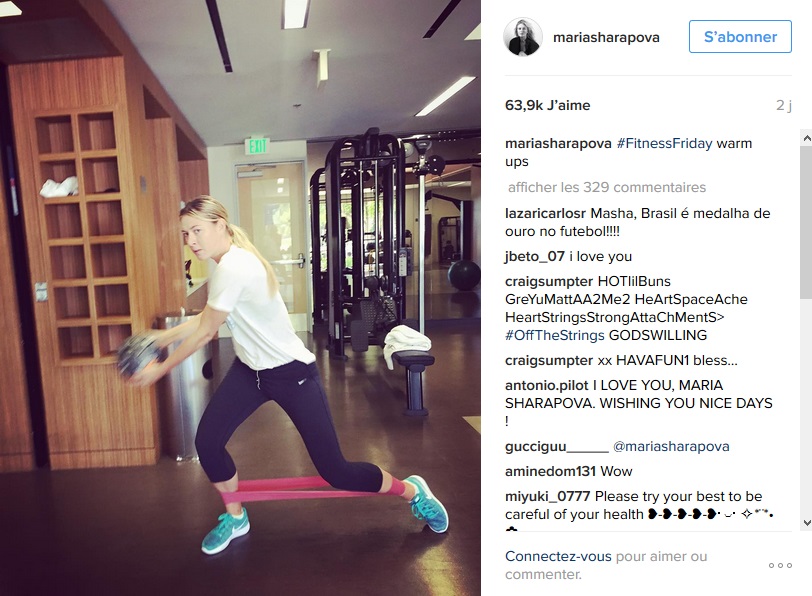 And just in case, she's also thinking about possible career changes. Sharapova was at the Nike Campus a few days ago for a few lessons on the fashion world.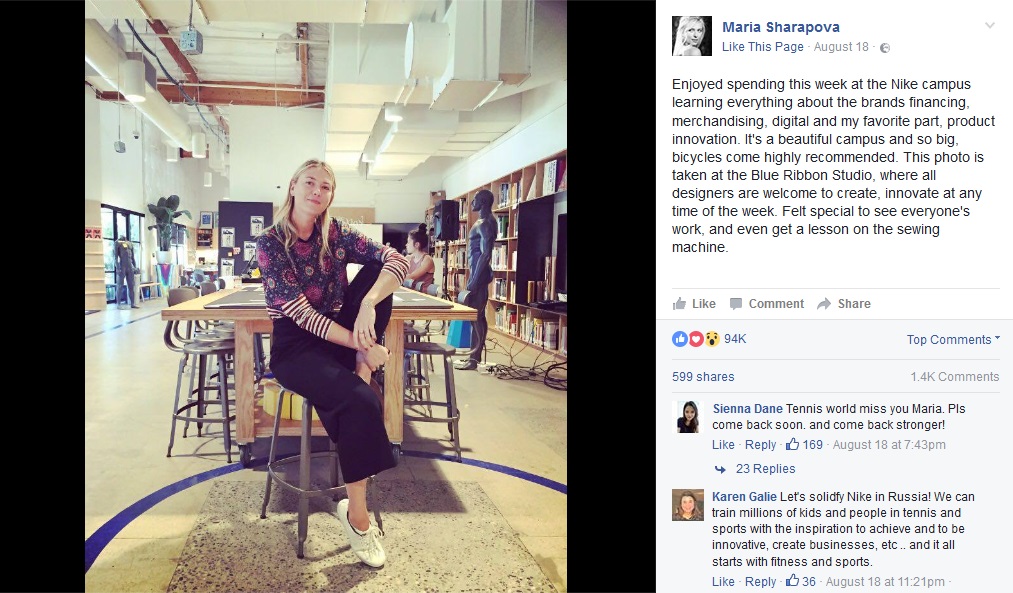 5- Angelique Kerber (+1).
She reluctantly left Rio and the olympic tournament, which saw her win a silver medal for Germany.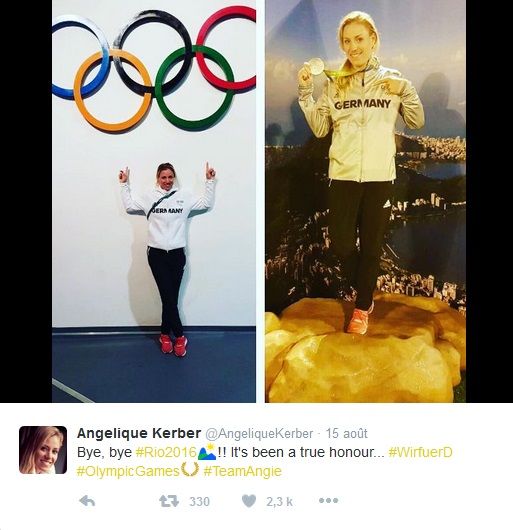 But not enough time to enjoy for Angelique Kerber, who was facing a huge challenge in Cincinnati : winning the title to dethrone Serena Williams from her world number 1 spot at the WTA race.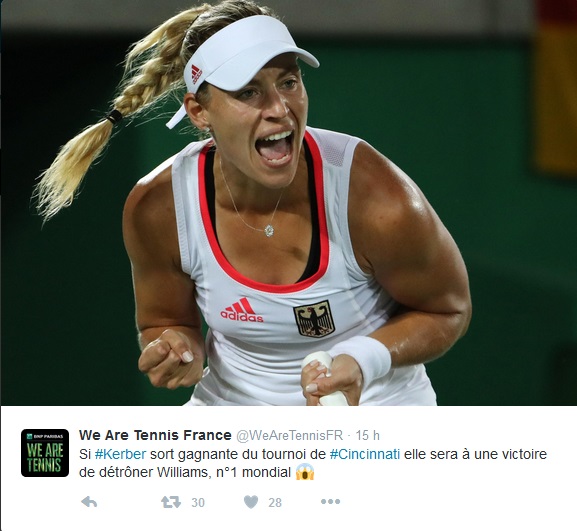 A challenge which she finally failed : Kerber lost in the final, defeated in two sets by Pliskova. She nevertheless remains a serious threat for Serena, and sees her popularity growing, with t-shirts bearing her face.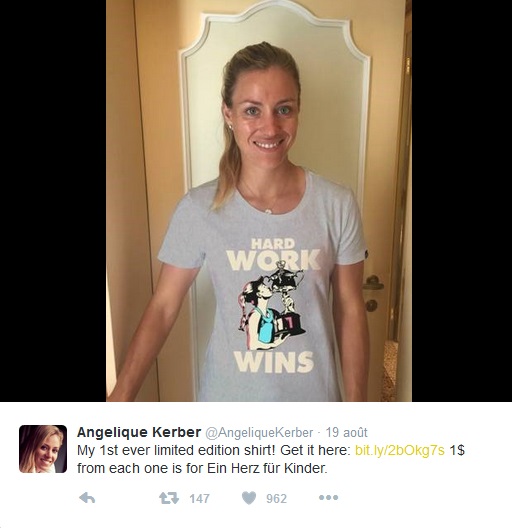 Pretty classy.
6- Serena Williams (NE).
Speaking about Serena, what's going on for her ? She seems to slowly walk away from the courts. Used to TV shows and the fashion world, the world number 1 was, this week, in a full team-building session.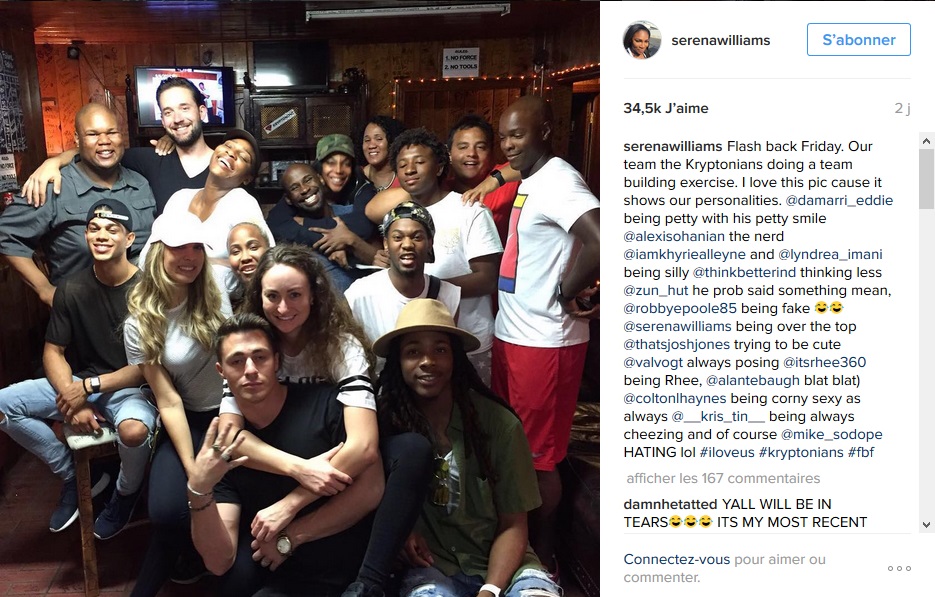 As a result : a nice motivational poster to hang up on the wall of her office.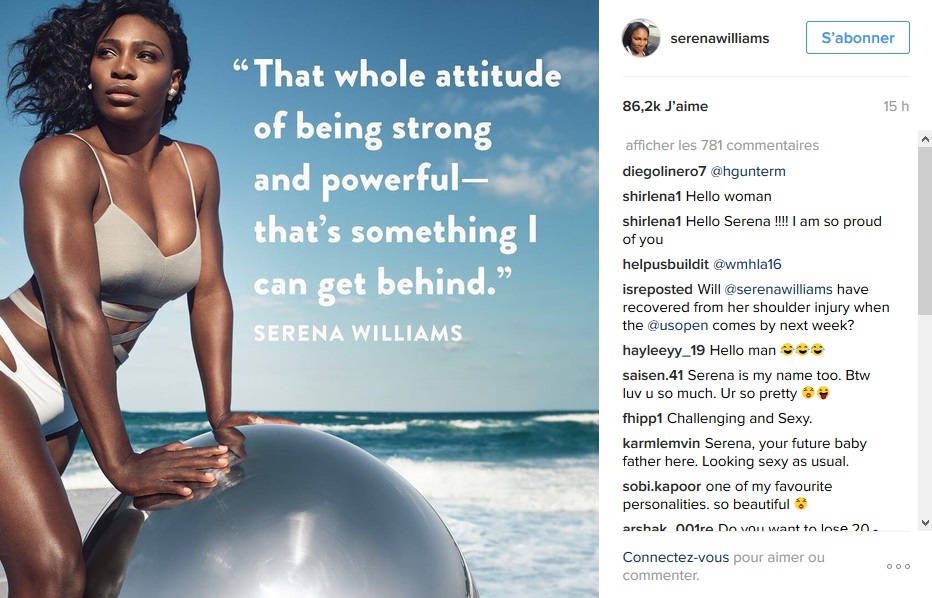 Serena Williams, a real super-hero !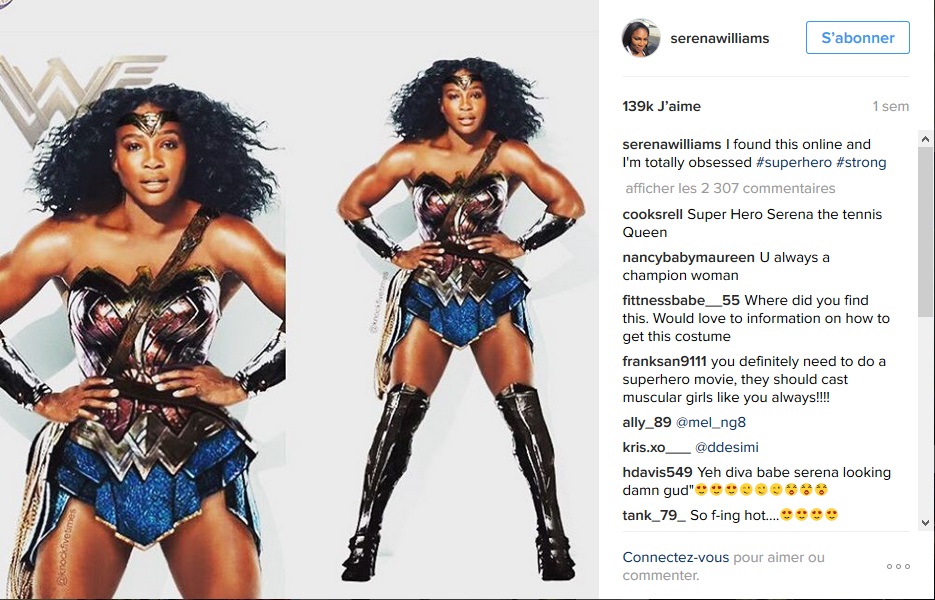 7- Karolina Pliskova (NE).
Pliskova won the Cincinnati tournament with great control, after defeating Angelique Kerber in the final. She received a big victory vase and took a picture on the podium, in front of the crowd !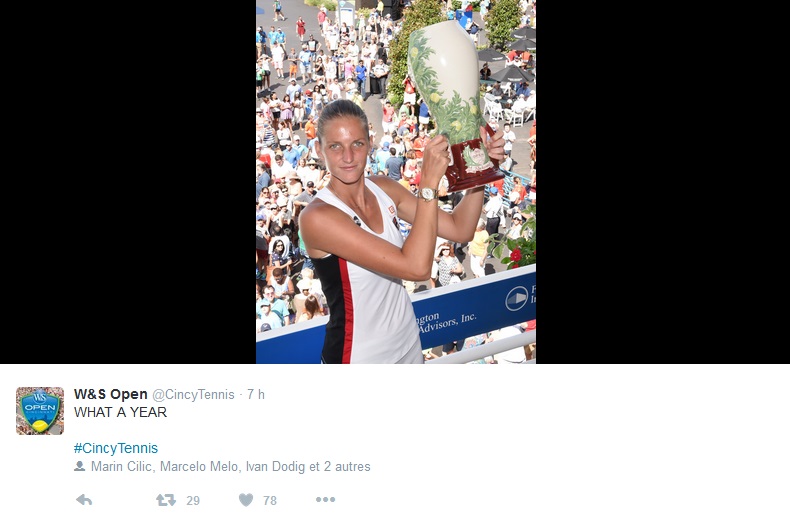 But she mainly wanted to share this victory with her team. It's the sixth WTA title won in her career, the second of the season after Nottingham last June.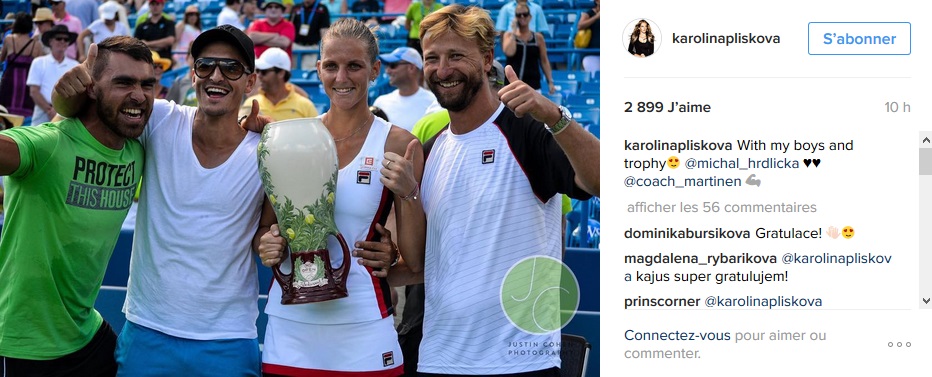 8- Nick Kyrgios (NE).
A little hike in the nature wasn't enough to calm down the Australian…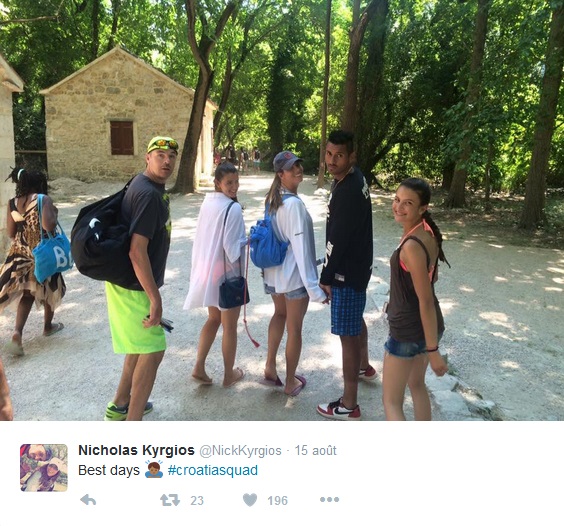 In Cincinnati, annoyed by his match lost in the second round against Coric, Kyrgios methodically broke all of his racquets. It's the image of the week.
To find peace and tranquility, he decided to spend a little bit of time with his girlfriend.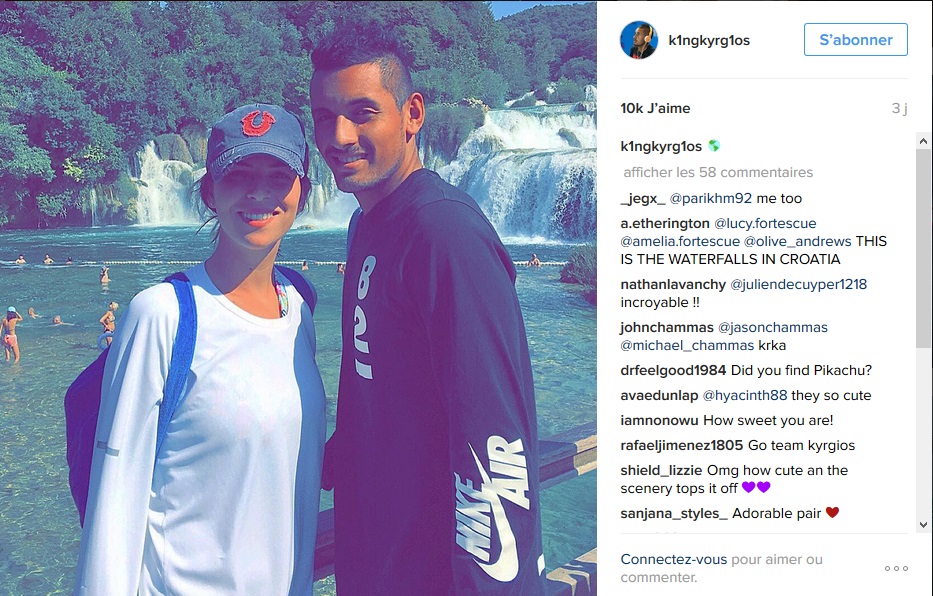 9- Marin Cilic (NE).
The big winner of the Cincinnati tournament in the men's edition is Marin Cilic.
A speech, a speech !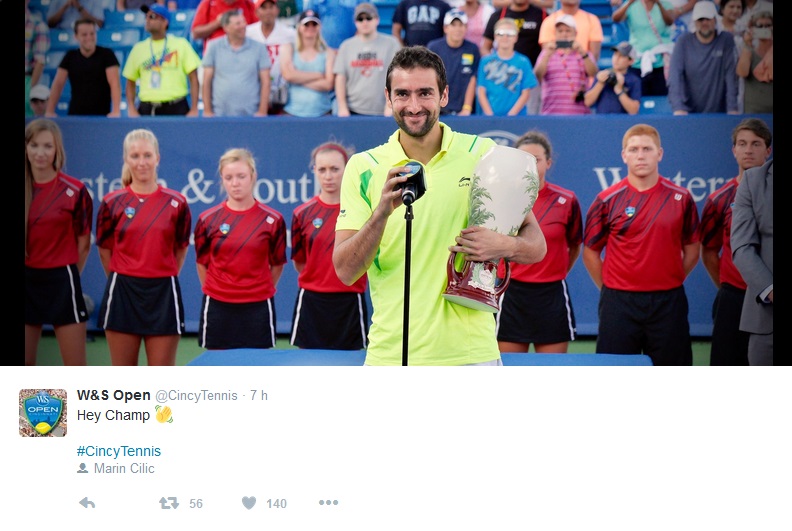 The winner of the US Open 2014 had never before won a Masters 1000 in his career. His collaboration with Jonas Bjorkman couldn't start off in a better way, with a very promising style of play.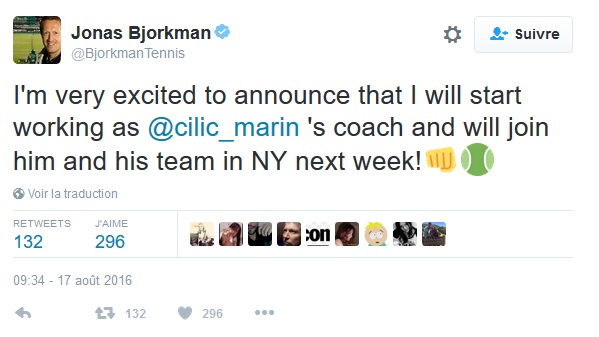 10- Andy Murray (-8).
Murray didn't really have the time to enjoy his second olympic title.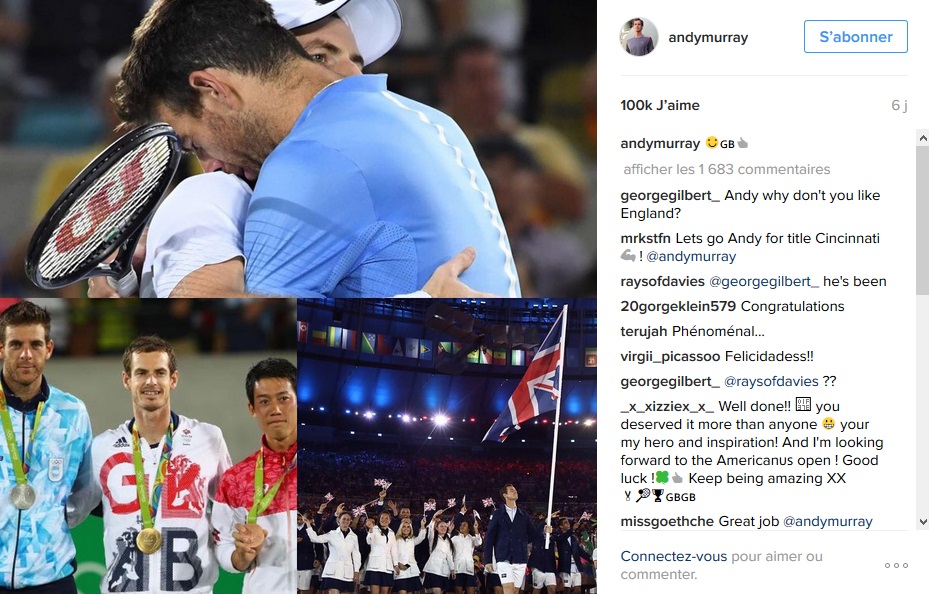 He instantly went back on the court in Cincinnati, to reach a symbolic mark : a 600th win on the ATP circuit !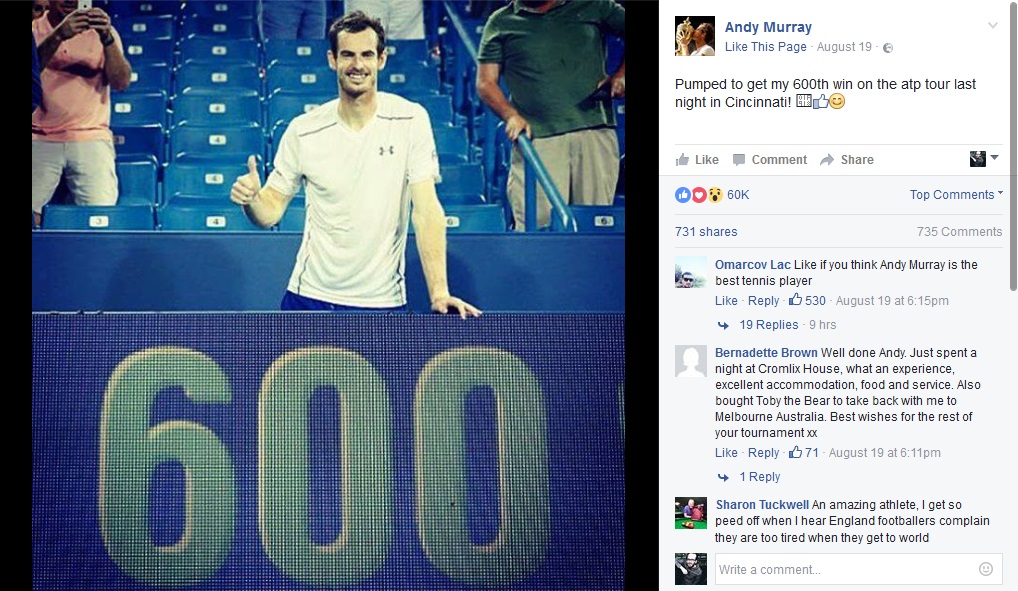 As for the victory however, he missed it, despite a flamboyant game.
Otherwise, a recent poll revealed that Murray was currently the most appreciated Scotsman among his fellow countrymen. In front of actors David Tennant and Ewan McGregor, and the author J.K Rowling.
11- Roger Federer (NE).
The advert of the month ? Surely. Of the year even, probably ! An advert for a famous german car maker with a Roger Federer acting as all the stars in the history of tennis.
Bonus points for this mix between McEnroe and a body-builder.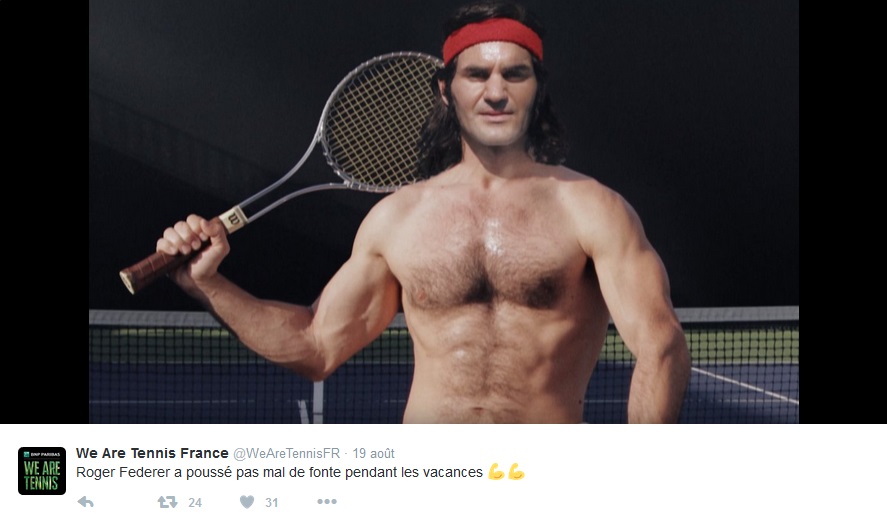 12- Milos Raonic (NE).
The tennis and football new of the week : Milos Raonic is a Juventus fan, proof with a picture.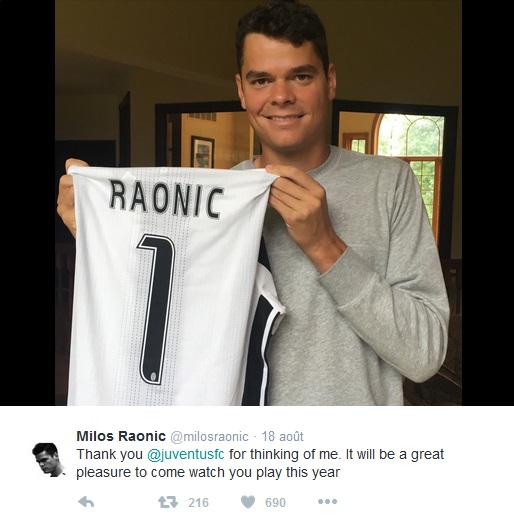 In Cincinnati, Raonic not only played (good) tennis, with a semi-final reached (defeated by Murray) : he also gave some of his time for his foundation.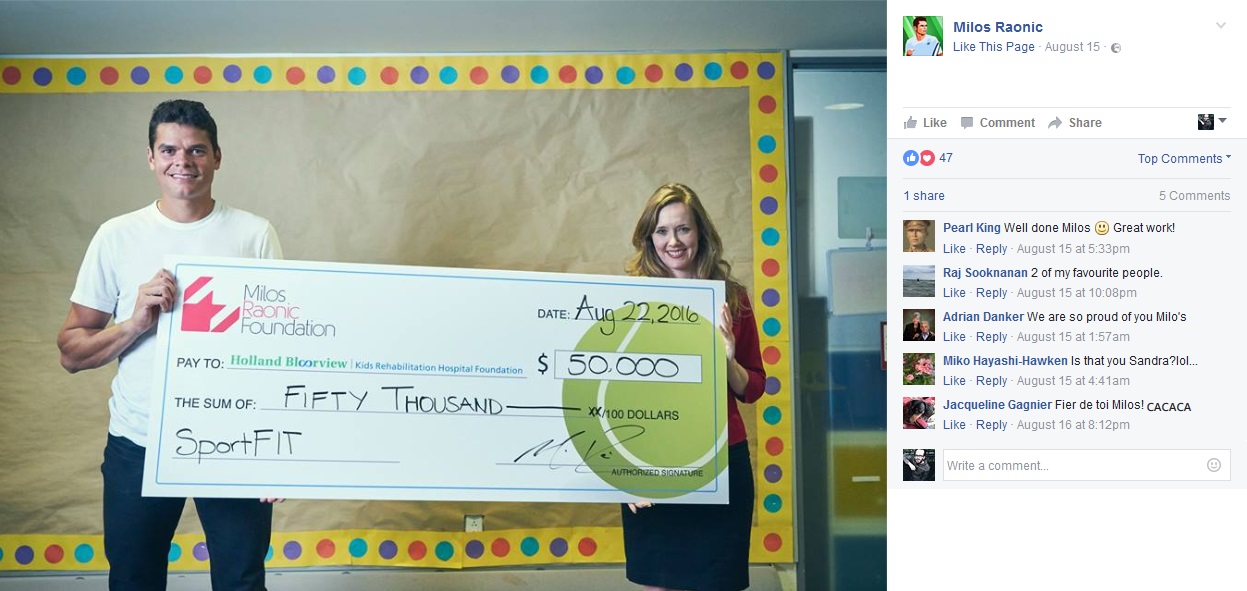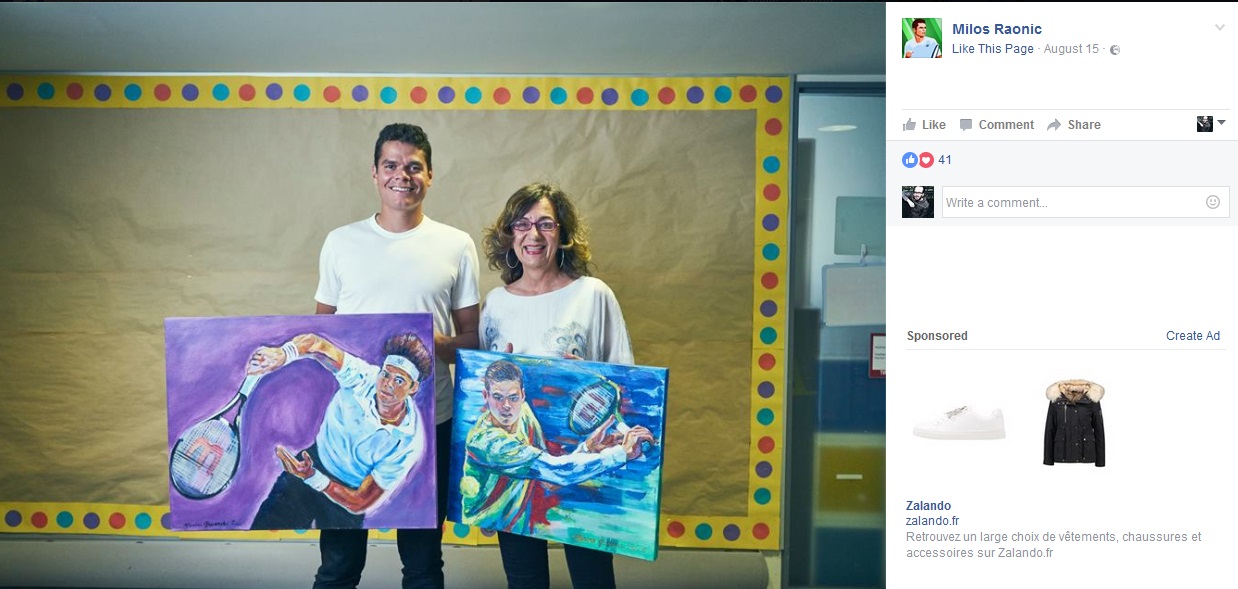 The gentleman even helped out wiping the court after a rain shower, for the game to resume quickly.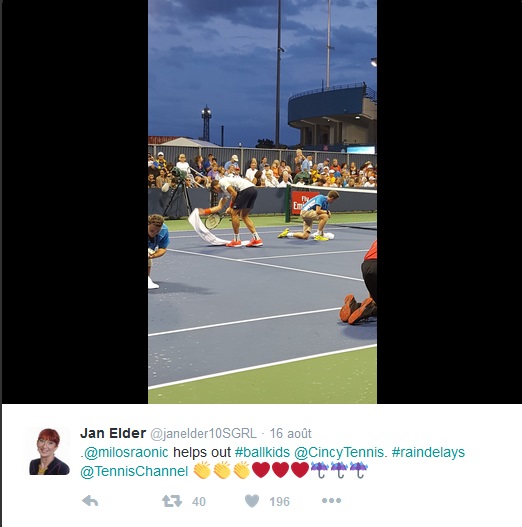 The Canadian giant is a real nice guy.
13- Steve Johnson (NE).
Big news : for the first time in three years, the American number 1 isn't Isner but Steve Johnson, who's won a bronze medal in the doubles in Rio with Jack Sock.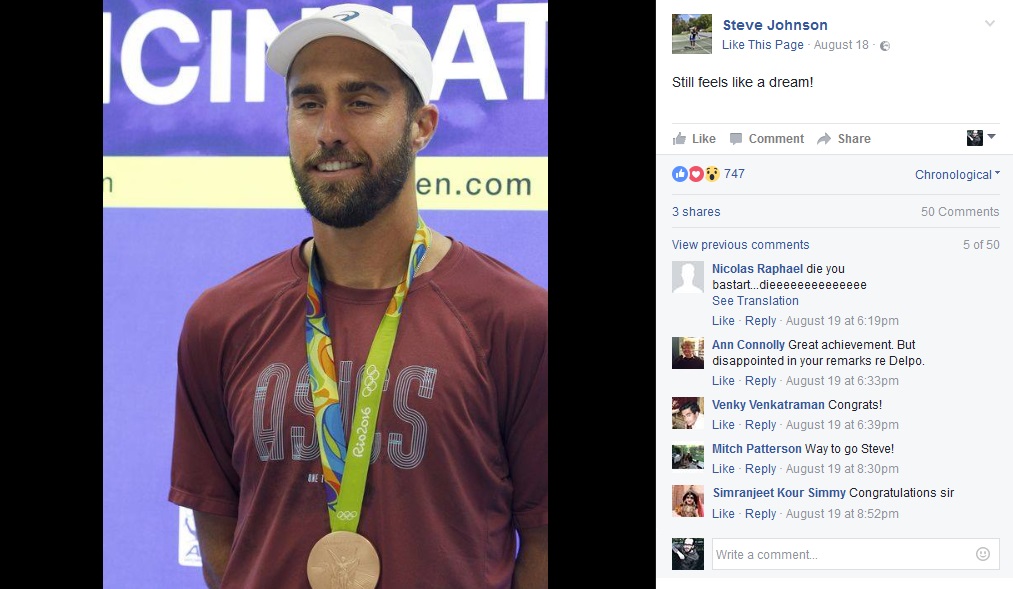 At home in Cincinnati, Johnson decided to make the most of this new status, and did pretty well, by reaching the quarter-finals, only to be defeated by Grigor Dimitrov.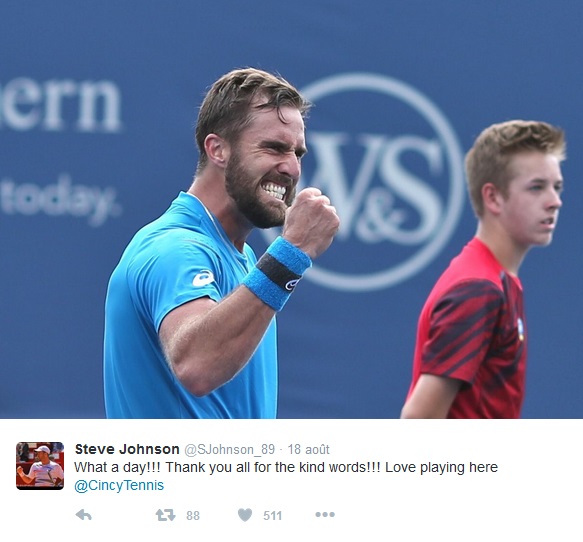 14- Jo-Wilfried Tsonga (NE).
Before being knocked out by Dimitrov, Johnson had defeated Tsonga. The Frenchman however won one of the most spectacular points of this week in Cincinnati during this confrontation.
A Tsonga who had a new surprising haircut, all in volume and waves.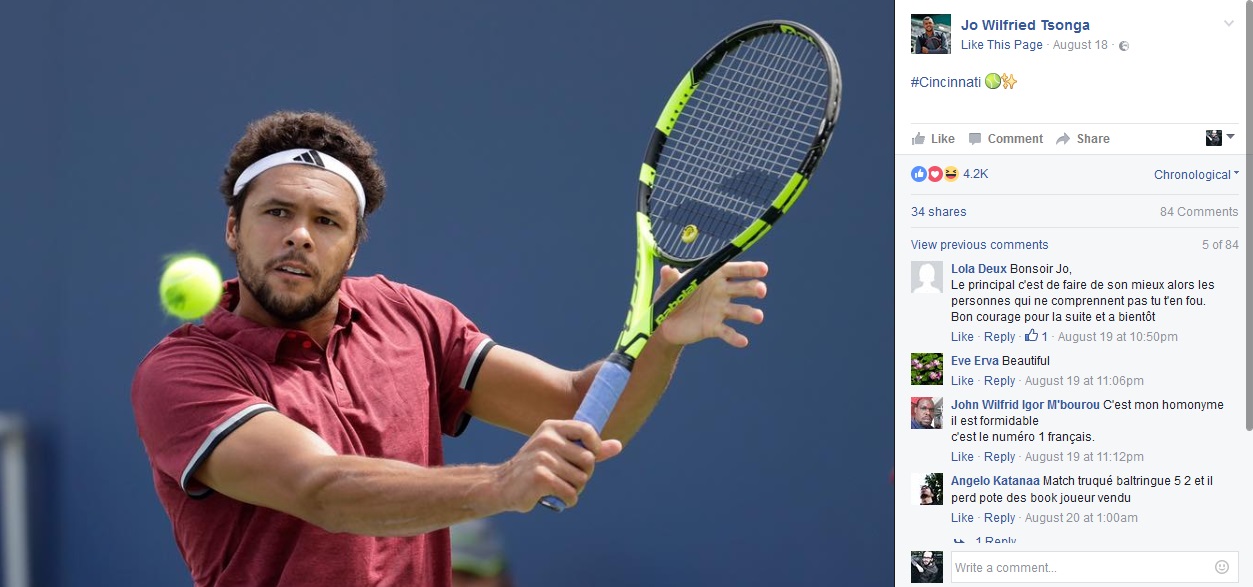 15- Belinda Bencic (NE).
The kids of the week : Bencic, with Dominic Thiem, Alexander Zverev and Dennis Novak, who had a lot of fun at a theme park.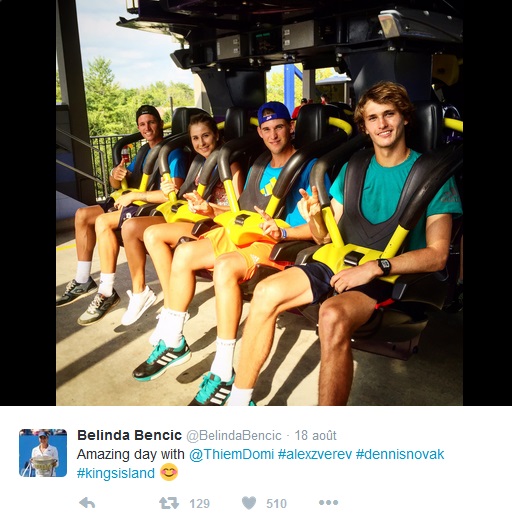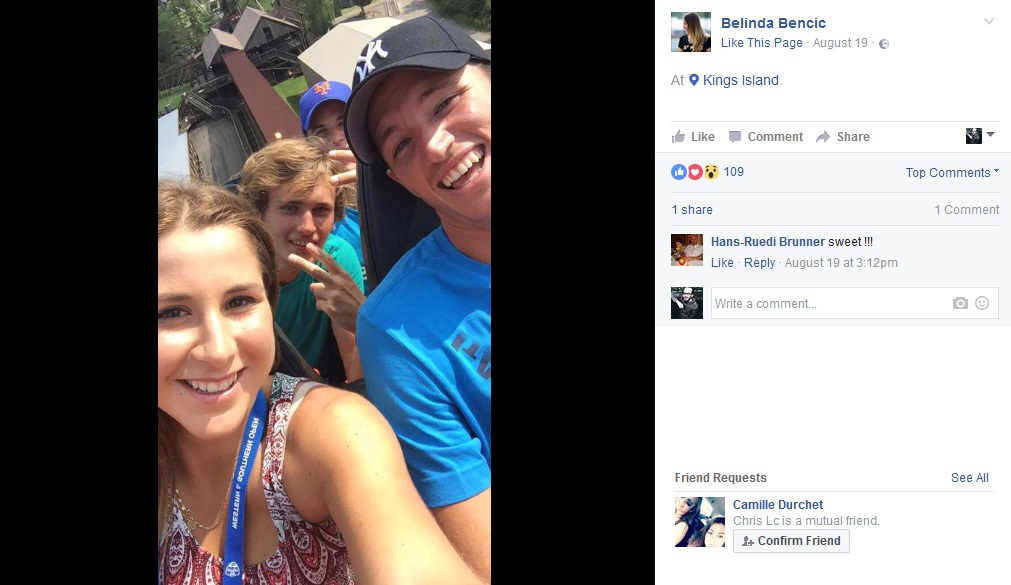 A Belinda Bencic in a « storm hunter » mode !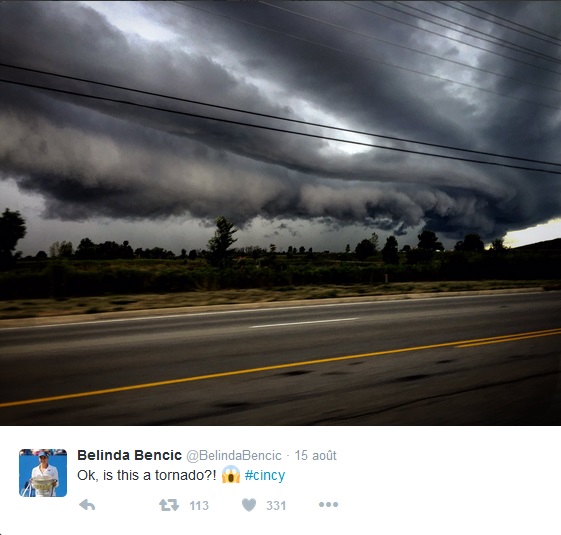 Outs :
Bouchard, Nadal, Kuerten, Paire, Mladenovic, Cornet, Vesnina, Bascinszky, Kvitova, Wozniacki
By Régis Delanöe