Even if he lost the final against Murray, Juan Martin Del Potro has been the big man of this tennis olympic tournament, even if he was helped by his roaring fans. A resurrection which fully deserves the first spot of our offbeat ranking.
Even if he lost the final against Murray, Juan Martin Del Potro has been the big man of this tennis olympic tournament, with huge performances and a hot atmosphere set up by his fans during each of his matches. A resurrection which fully deserves the first spot of our offbeat ranking. He's in front of a not so-impressive Djokovic, who was however very present in Rio, and an absolutely astounding Monica Puig.
1- Juan Martin Del Potro (NE).
Ok, Del Potro didn't reach the end of his olympic dream, but he has made such a spectacular recovery that it can already be considered a victory to see him conquer the silver medal at the end of his lost final against Andy Murray.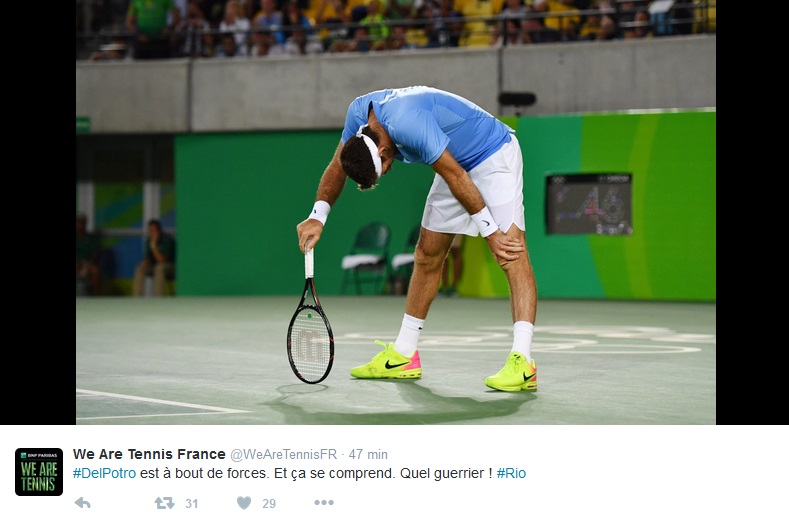 The Argentine lit up this pretty sad olympic tournament thanks to a recovered game and his crazy fans, who came, as neighbors, to admire his and his fellow countrymen's performances.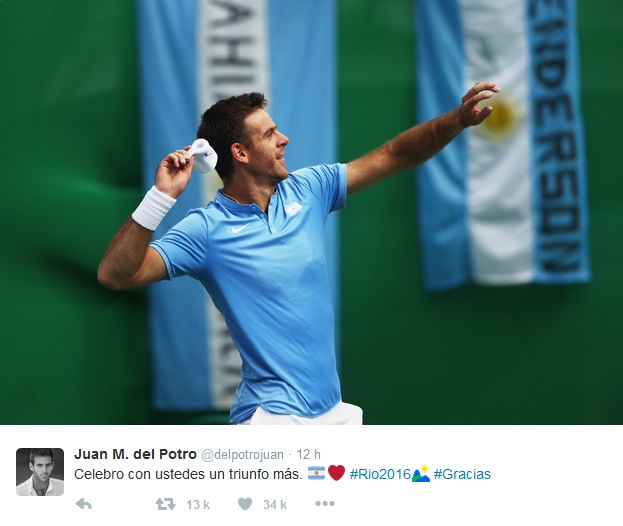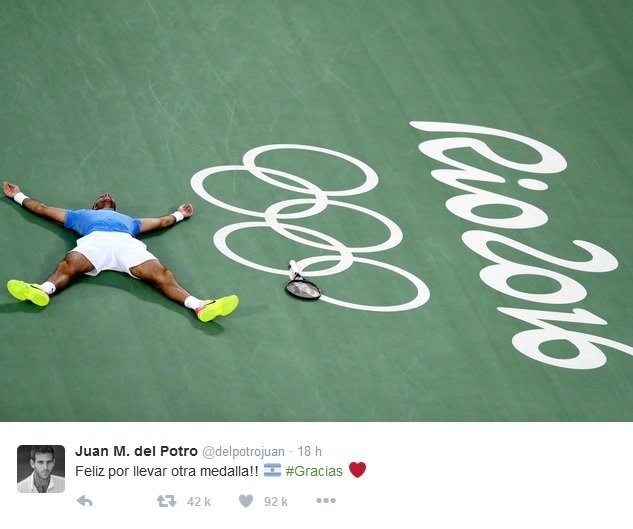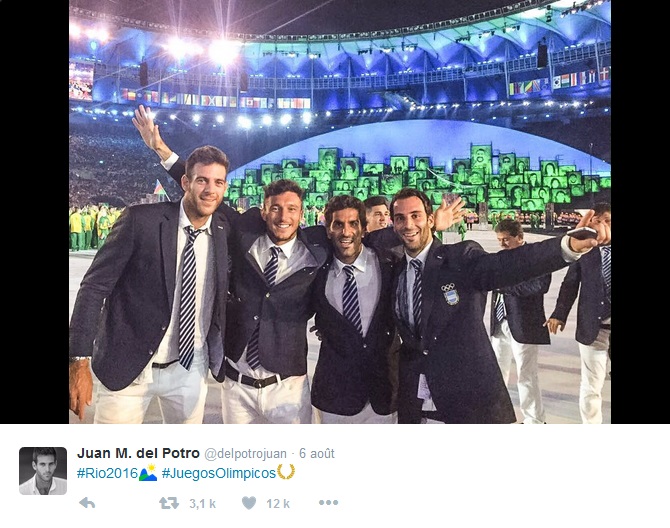 After this come-back, Del Potro is clearly among the great figures of Argentinian sport, somewhere up there with the basketball player Manu Ginobili, a veteran in his team and at the San Antonio Spurs.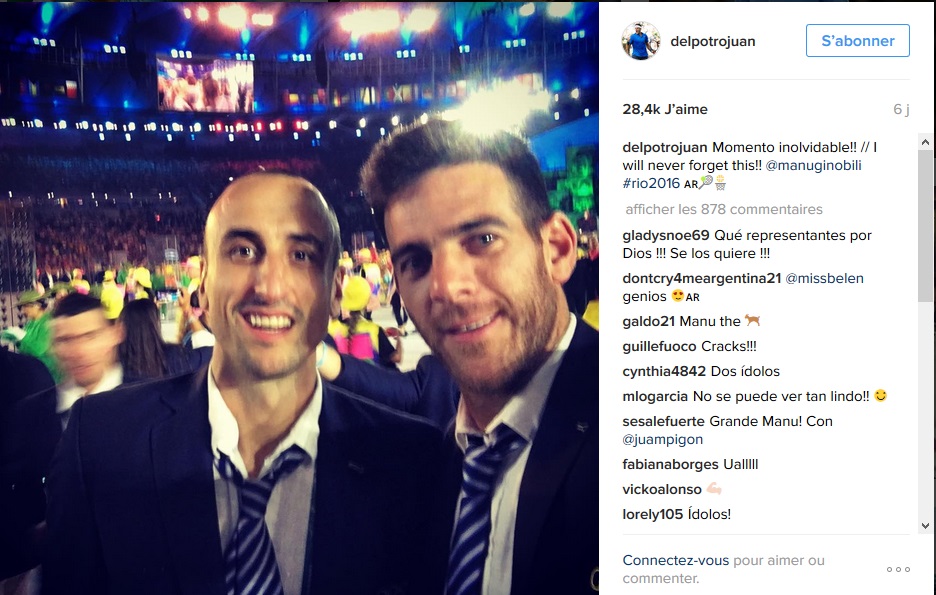 Otherwise, Del Potro also made a buzz earlier in this tournament by getting stuck…in an elevator.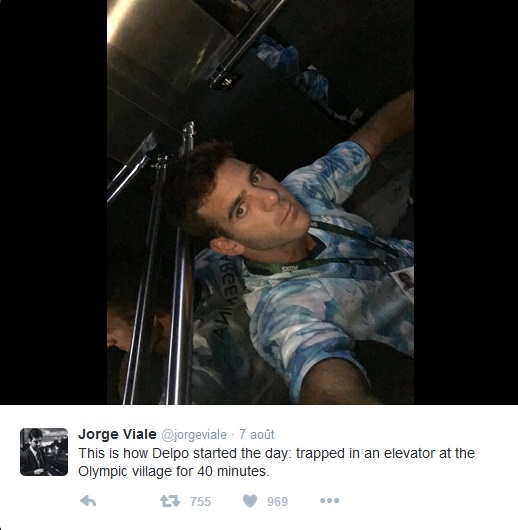 2- Novak Djokovic (-1).
He was more motivated than ever, Novak Djokovic, ready to conquer the olympic gold, one of the last remaining titles missing in his immense personal record.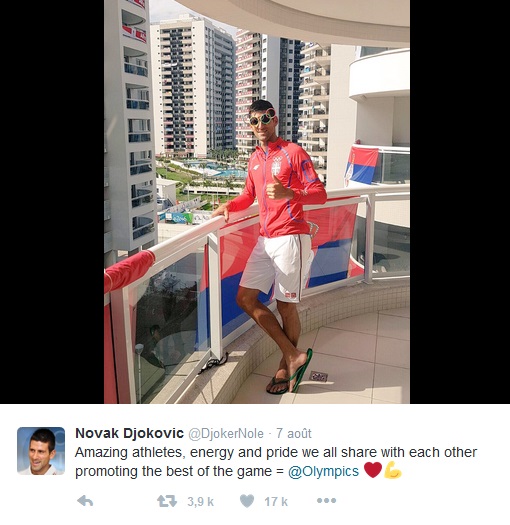 Fail : the Serb lost in his first match at the end of a match of high intensity against the future finalist, Juan Martin Del Potro. His tears were shown all around the world.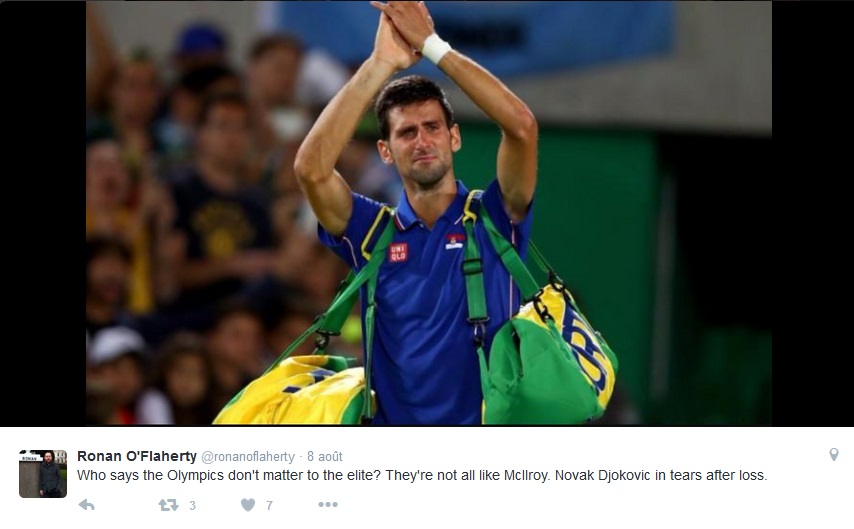 The world number 1 however showed himself to be very fair-play and remained in Rio for a few more days to cheer on his fellow countrymen of the national basketball team. A VIP fan who didn't manage to get the Serbs to defeat Tony Parker's Bleus.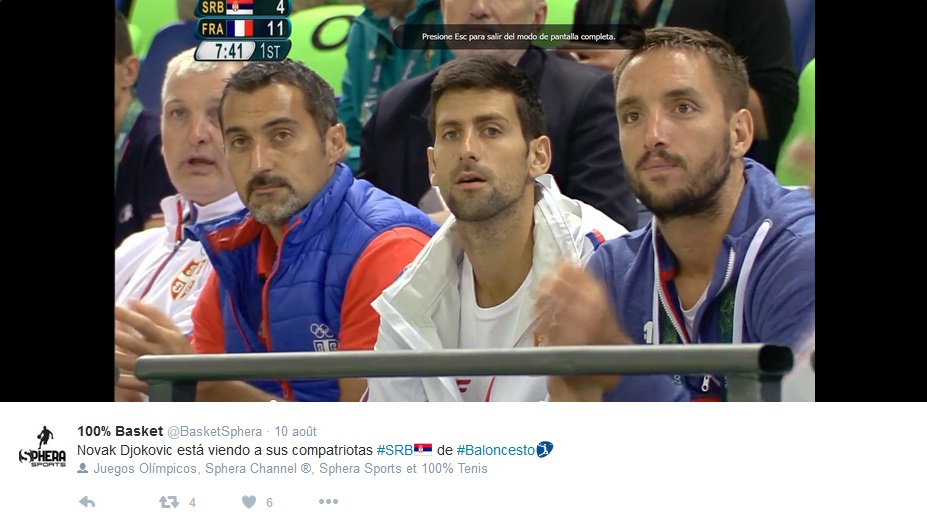 Djokovic visibly seems keen on basketball : we've seen him in the olympic village, snapping pictures with members of the Argentinian team.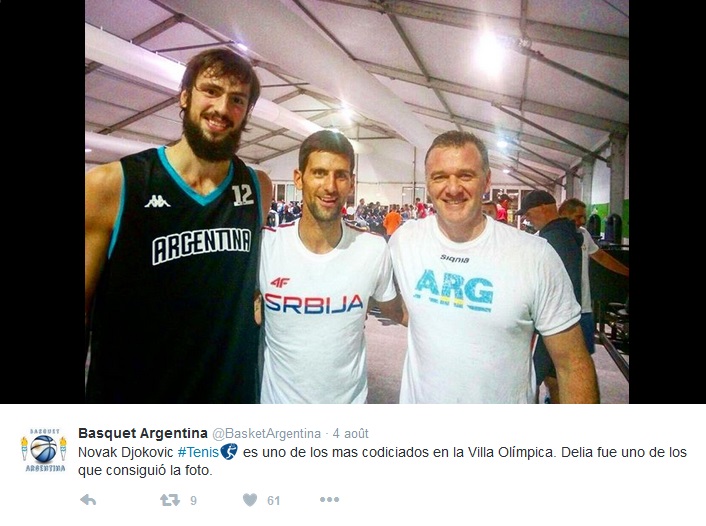 There's no doubt, Djoko showed the olympic spirit. Enough to motivate himself to try and get the gold medal in four years ?
3- Monica Puig (NE).
It is the huge surprise of these olympic tennis tournaments : the triumph, in the women's singles, of Puerto Rican tenniswoman Monica Puig. What were the odds ?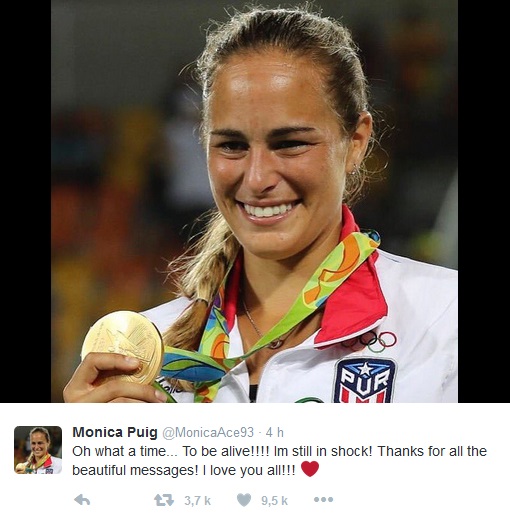 After defeating Angélique Kerber in the final, Monica Puig was greeted by the best of women's tennis.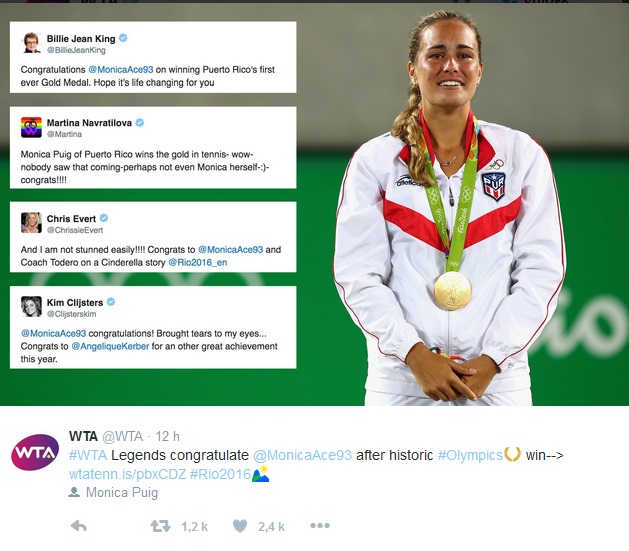 It's only the world number 34's second title on the circuit after her victory in Strasbourg in 2014. And the only gold medal won so far by her small country, Puerto Rico, in these Olympics. The perfect ambassador.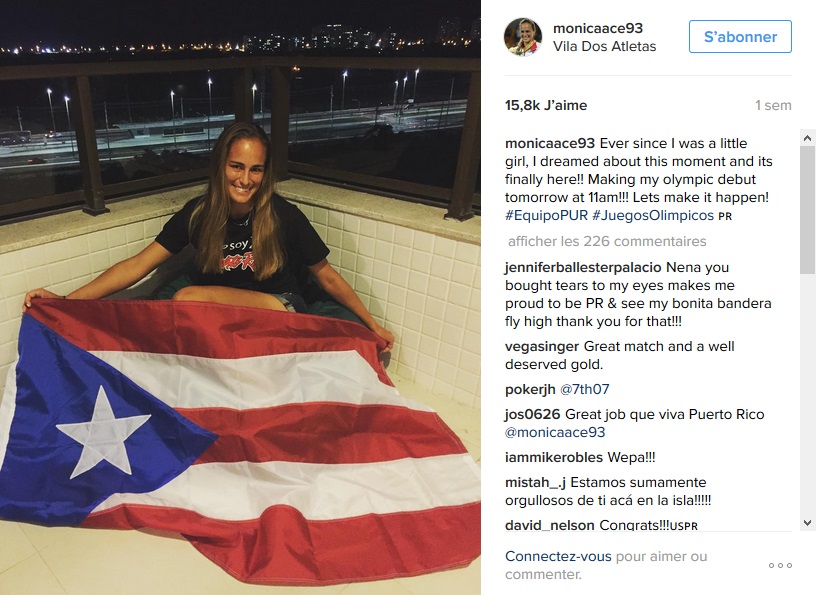 4- Andy Murray (NE).
Second triumph in a row for Andy Murray at the Olympics ! After having won the gold medal in London four years ago, he repeated the performance in Rio by defeating Del Potro in the final.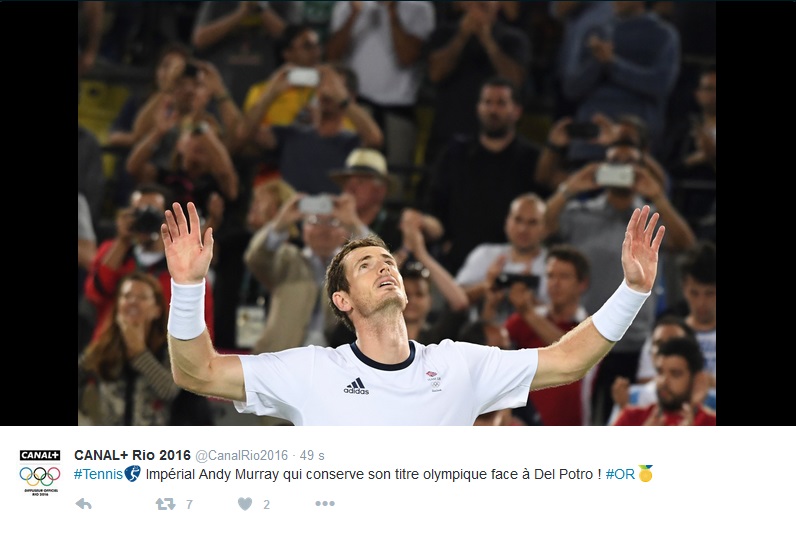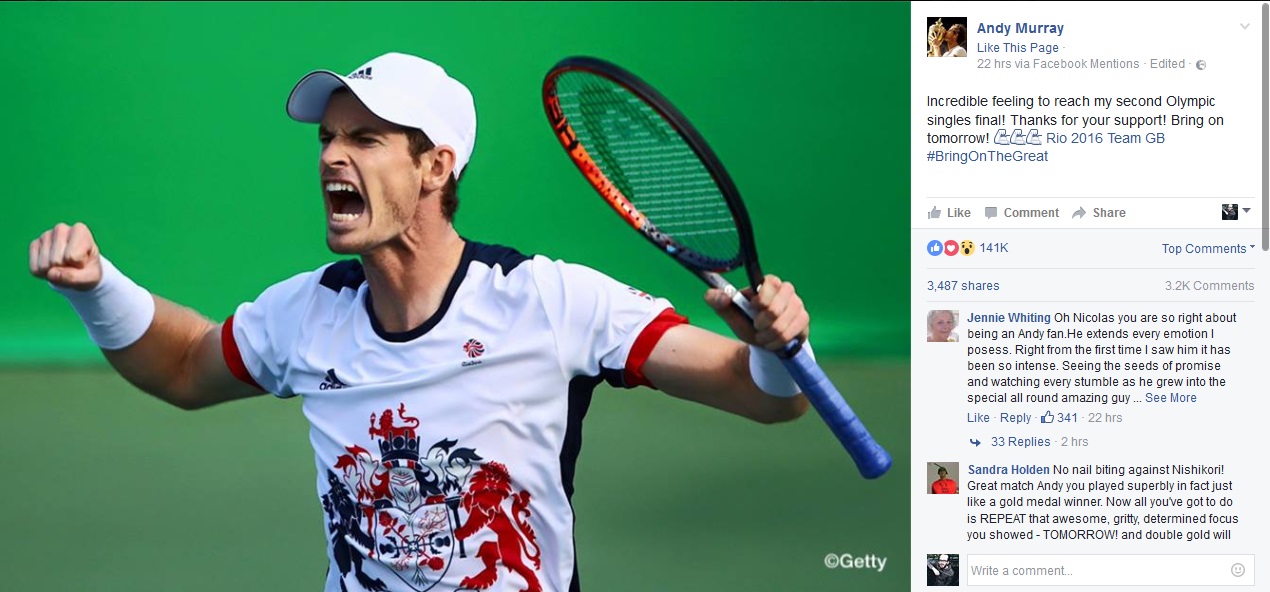 It must be said that the Scot had perfectly launched these Olympics as the flag-bearer of the British delegation during the opening ceremony.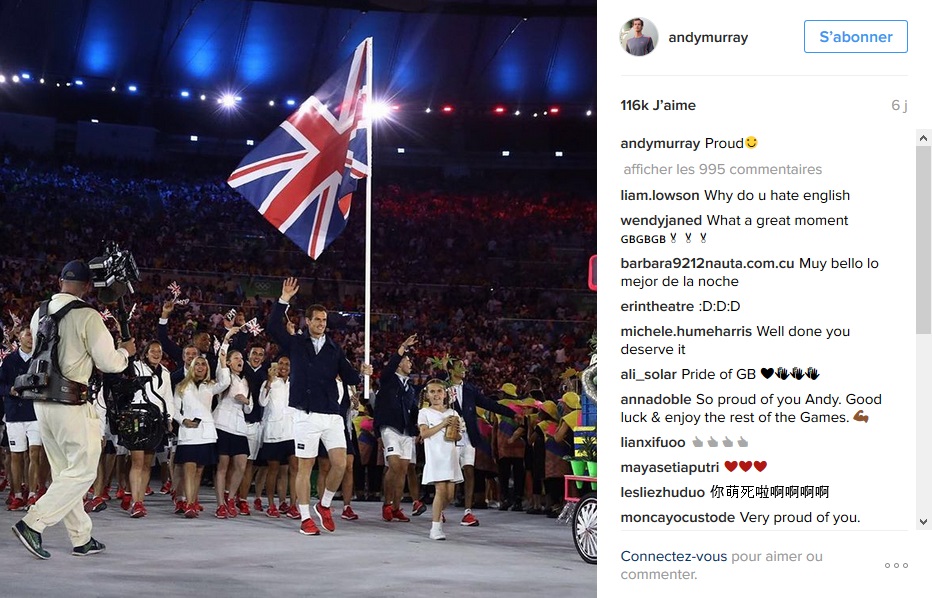 A ceremony during which he was able to meet up with big names from other disciplines, like the american basket-ball player Kevin Durant.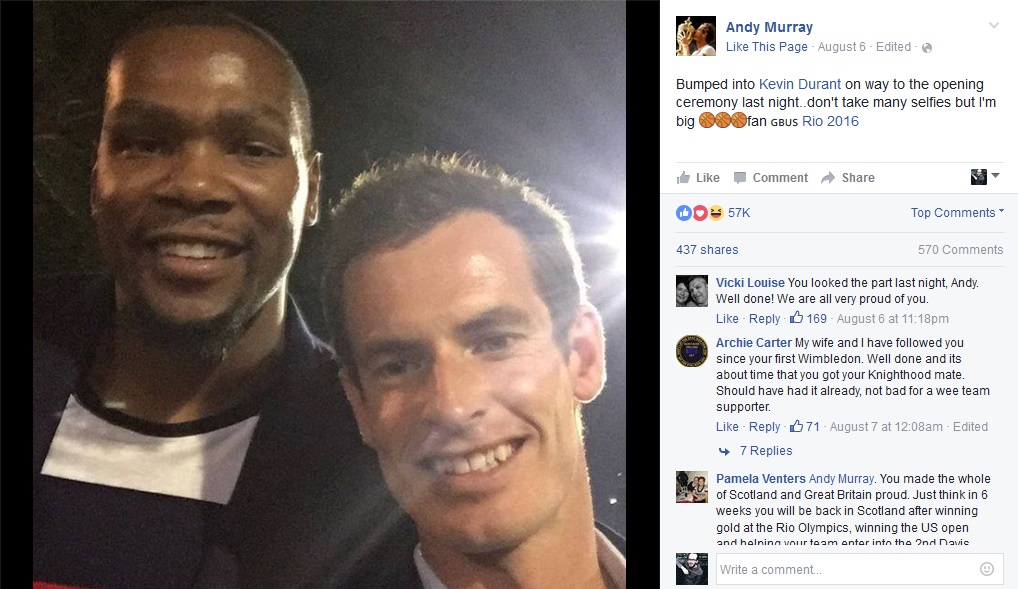 You'd think that the lovers of the small yellow ball also love the big orange ball.
5- Eugénie Bouchard (-3).
Eugenie Bouchard and the Olympic Games form a big love story. She looks like she loves wearing the colors of her country, Canada.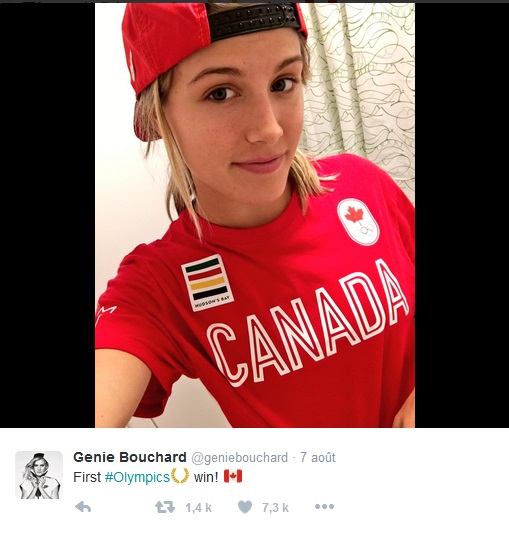 She also enjoyed meeting up with a fellow countryman who shared the same name during the opening ceremony.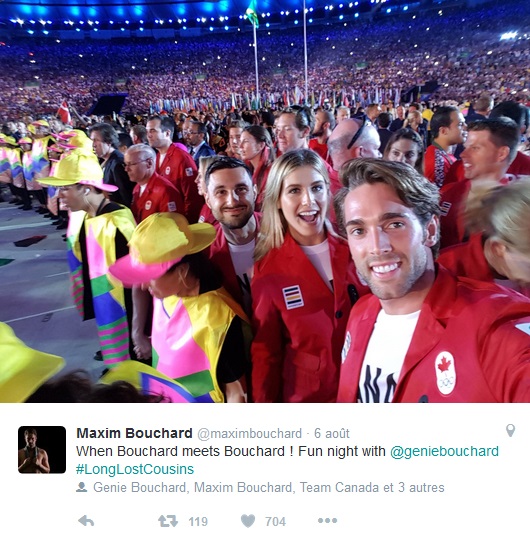 Her defeat in the second round of the tournament, against Angélique Kerber, didn't stop her, like Djoko, from staying for a couple more days to immerse herself in the olympic spirit and cheer for the Canadians.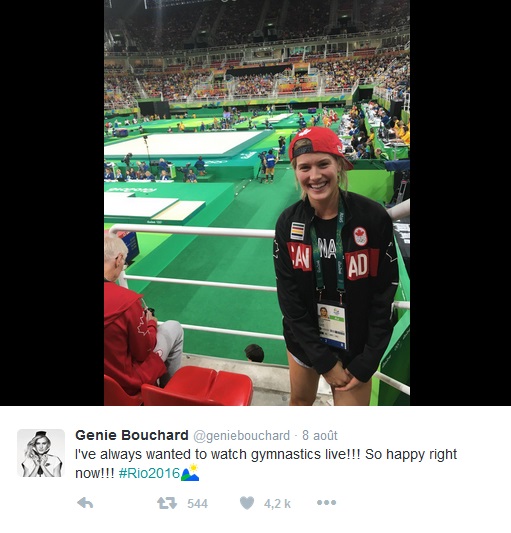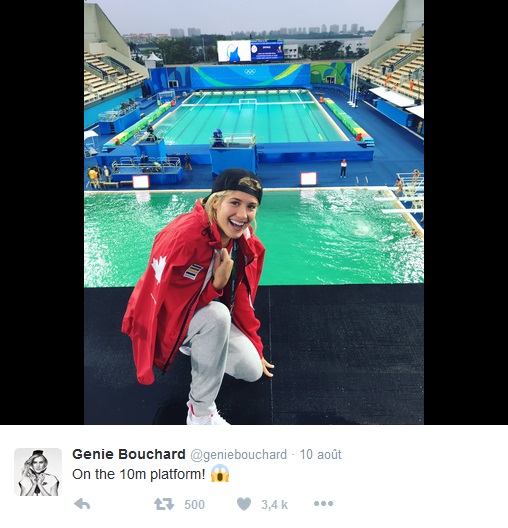 6- Angelique Kerber (NE).
It's what you could call a happy defeat. Despite her surprise defeat in the final of the women's olympic tournament, Angelique Kerber would rather focus on the positive side : she won Germany a medal.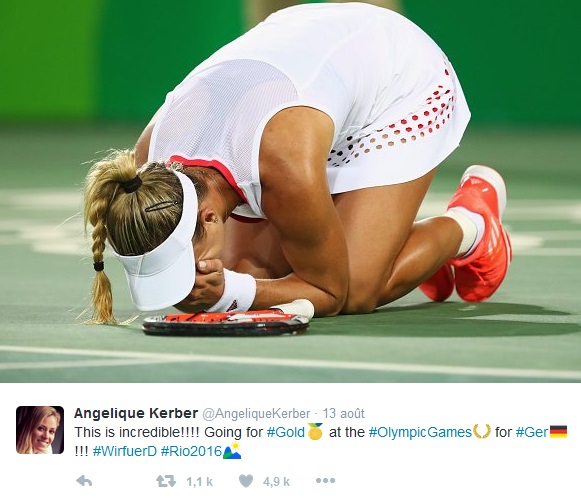 A medal and an hommage payed to her prestigious predecessor, Steffi Graff.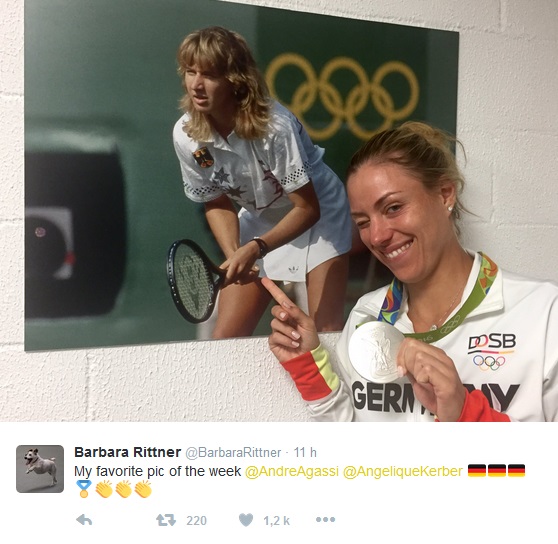 7- Rafael Nadal (NE).
Rafael Nadal was Spain's delegation's flag-bearer.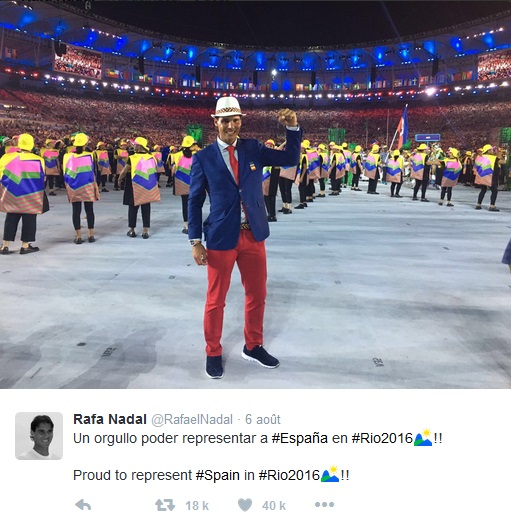 Of course, it gives you responsibilities, notably congratulating your fellow countrymen when they bring medals home.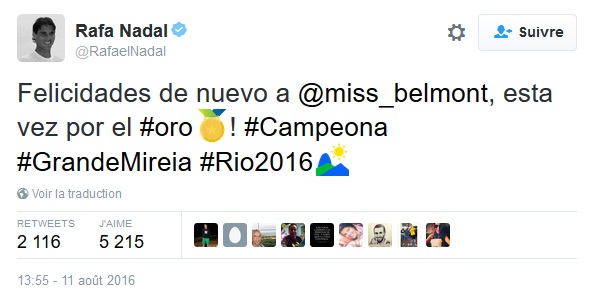 He also contributed himself to garnishing Spain's medal count with a gold medal won alongside his friend and fellow countryman Marc Lopez in the doubles.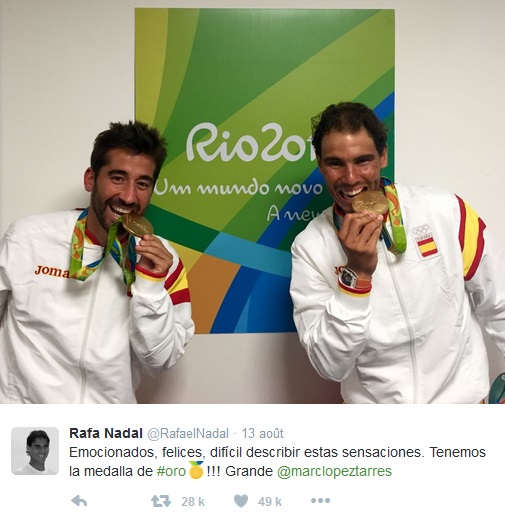 A perfect captain.
8- Gustavo Kuerten (NE).
He's at home, so obviously, Gustavo Kuerten is everywhere during these Rio Olympics. Star of the opening ceremony.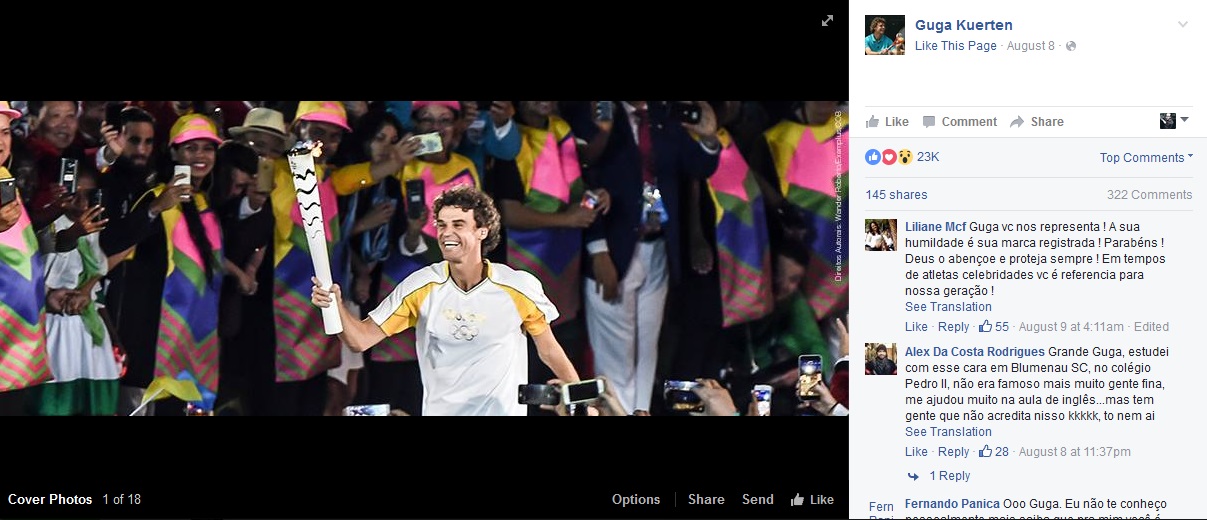 VIP pundit. With a huge smile of course.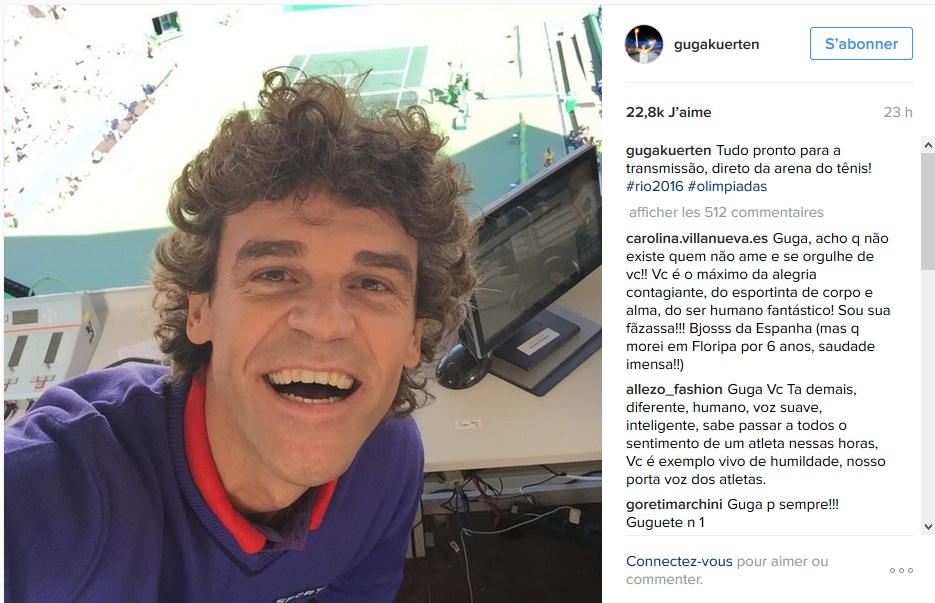 And even made of wax !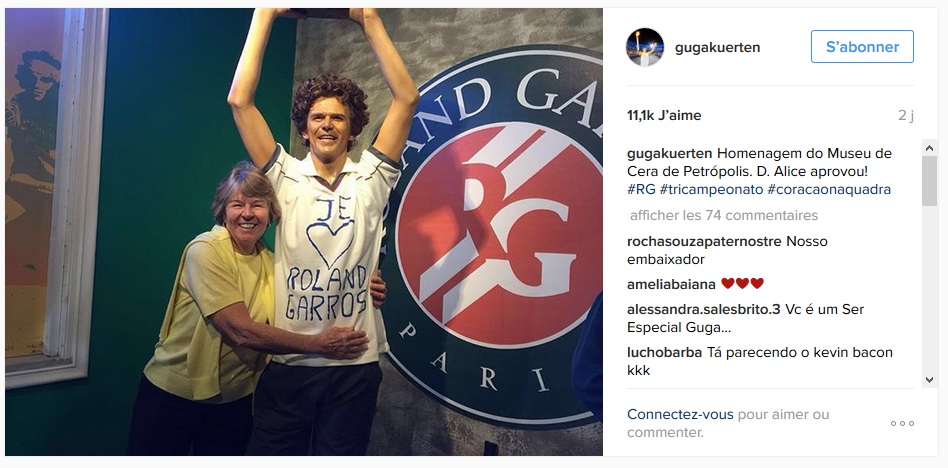 What an eternal hero Guga is.
9- Benoît Paire (NE).
As for the French, these Olympic tournaments turned out to be a disaster. French tennis officials were striving after a couple of medals, they went home with none. However there's been a fair amount of controversy, with first a Benoît Paire unmotivated and finally expelled from the olympic village, to punish him for his too frequent return trips to see his girlfriend. Who defended her uncontrollable boyfriend.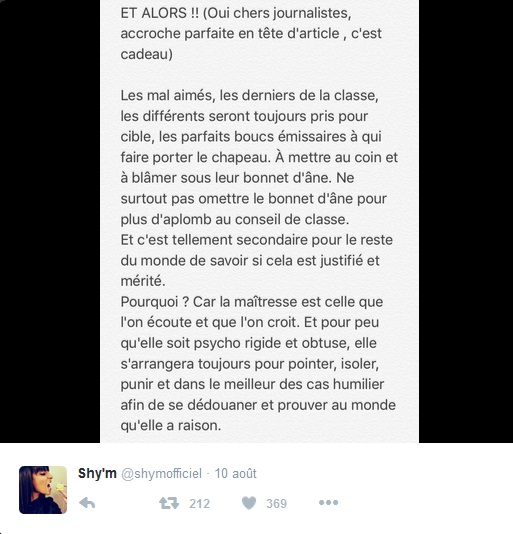 10- Kristina Mladenovic (NE).
There was also Mladenovic, who, on her side, was very happy to be in Rio. That wasn't the problem…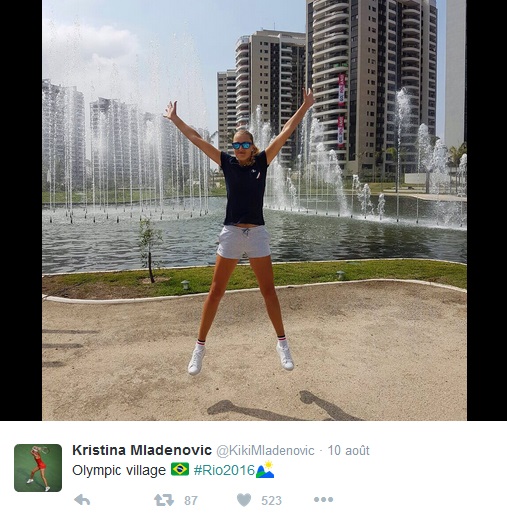 …but she was furious to see the amateurishness of the french tennis federation, and after her premature defeat in the doubles with Caroline Garcia (with a wrong-color polo shirt scandal), she lost her temper on Twitter.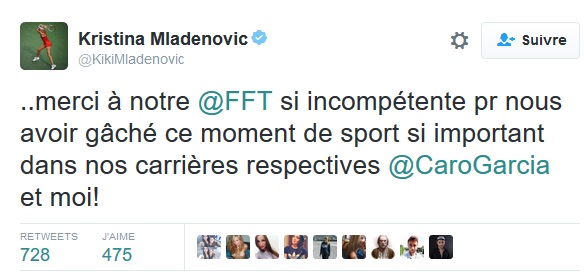 Oh well, a quick pose with the Master Teddy Riner - who's also France's flag-bearer - and the hot-tempered Mladenovic was calm again.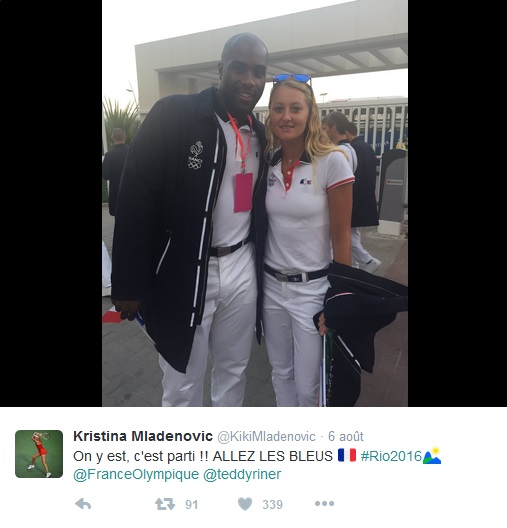 11- Alizé Cornet (NE).
Another controversy on the french side ? Yes, this time with Alizé Cornet who made a buzz with a video showing her mistreating a ballboy, who was too slow in her eyes.
Not cool. Otherwise, she lost against Serena Williams during that same match.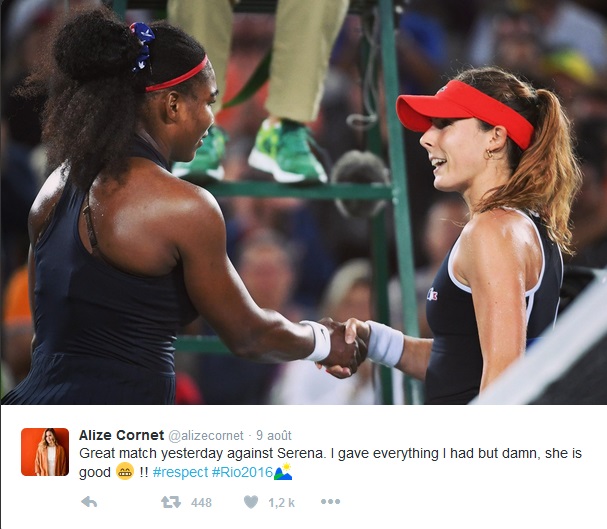 12- Elena Vesnina (NE).
She was one of the smiles of this week of tennis at the Olympics : the Russian Elena Vesnina, who cheered up a country which has been blamed by the international authorities, by winning the gold medal in the women's doubles with her fellow countrywoman Ekaterina Makarova.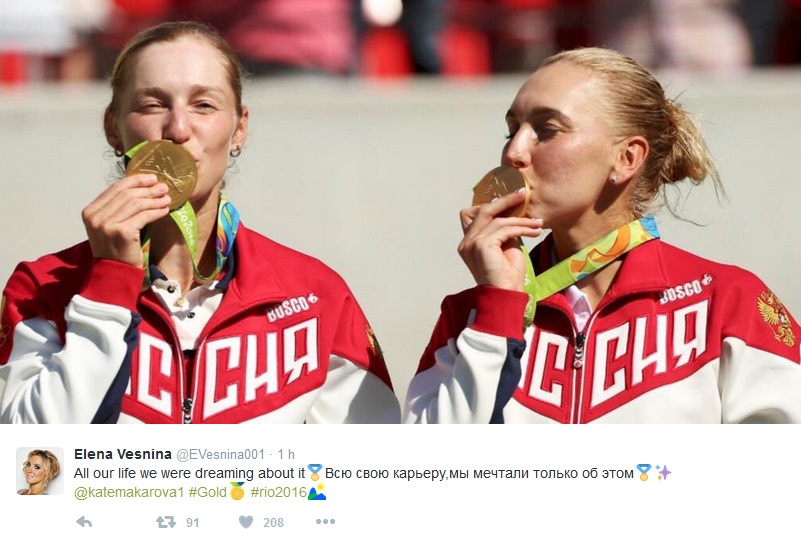 She showed Yulia Efimova her support. The swimmer was booed by the Brazilian crowd and heavily criticized by her opponents, and notably the Americans.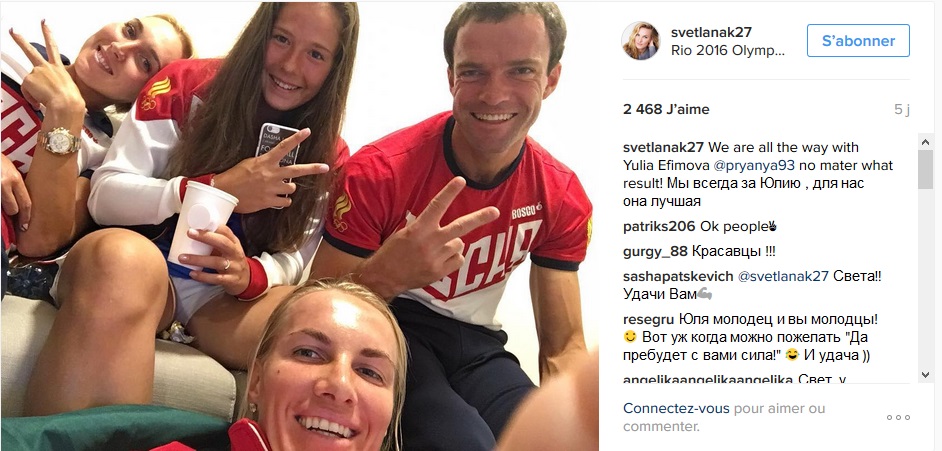 Vesnina is a fair-play girl who supports everyone, not only the Russians.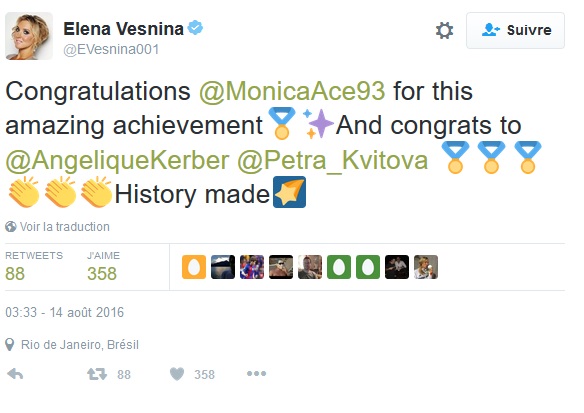 13- Timea Bascinszky (+1).
For Bascinszky, the dream of an olympic title with her prestigious partner Martina Hingis ended in the final against the Russian pair. The silver medal however seems to please Timea, who couldn't hold back her tears during the official ceremony.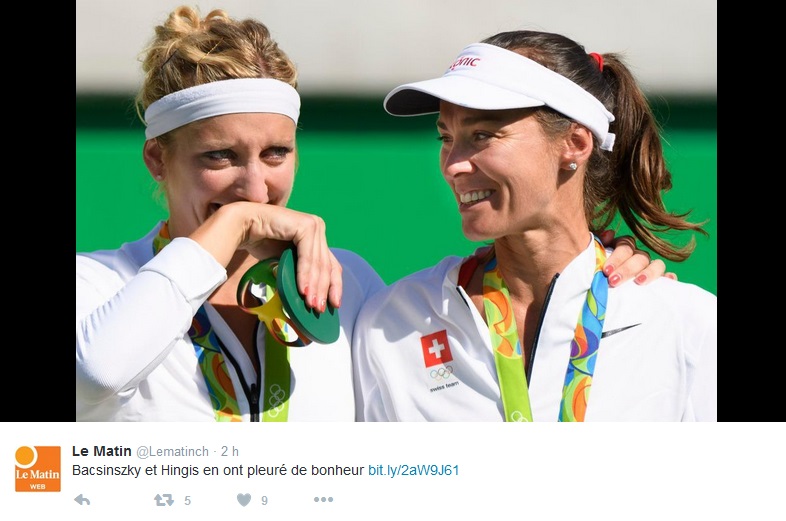 A noteworthy and remarkable duo, the pair formed by Bacsinszky and Hingis, so compatible.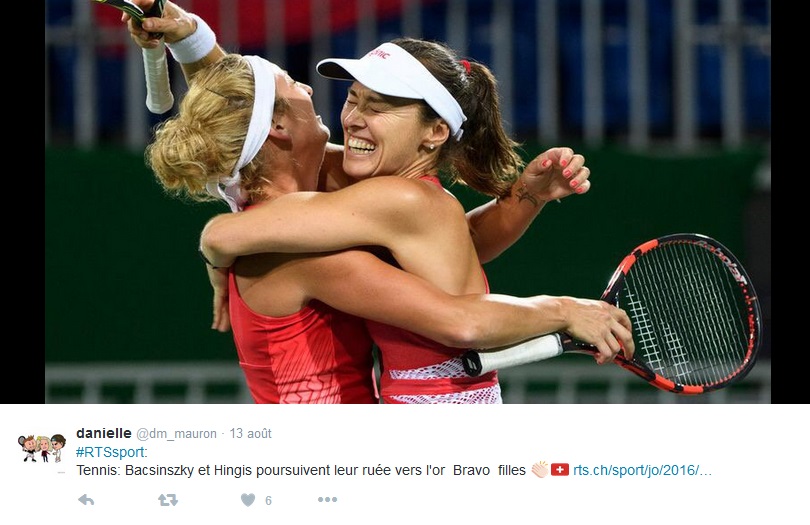 14- Petra Kvitova (NE).
Bronze for Kvitova !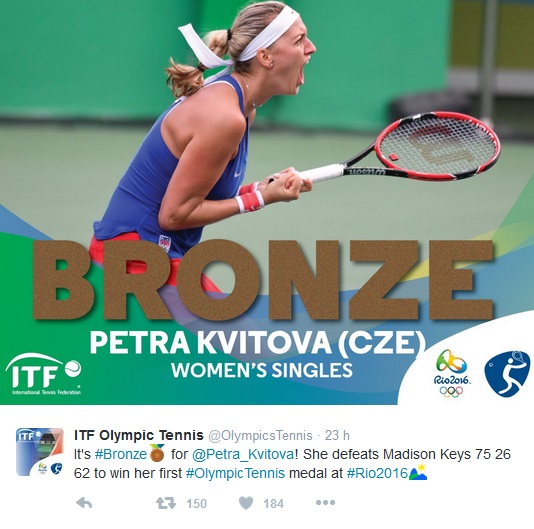 The Czech had a nice olympic tournament, and she « steps on the box », as you would say in the jargon.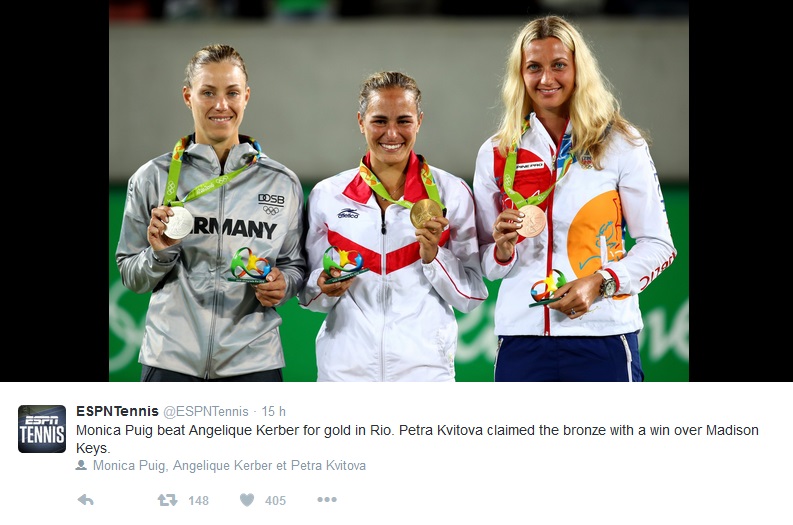 She visibly enjoys bronze, looking at how she proceeded to the ritual of putting her medal in her mouth.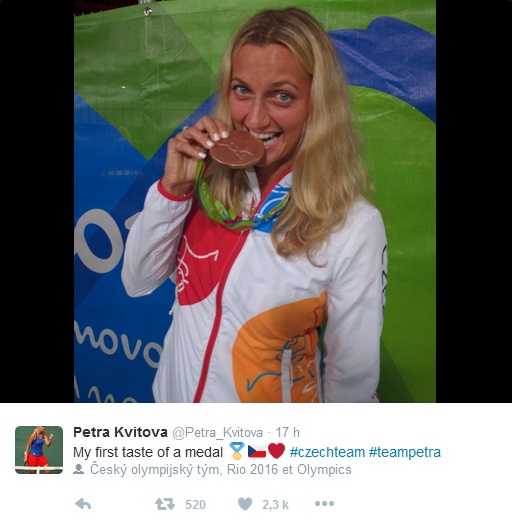 15- Caroline Wozniacki (NE).
A good tournament as well for Caroline Wozniacki, despite a premature ending (a very bad habit of hers in these last few months. Festivities started at the opening ceremony where she had the honor of bearing Denmark's flag.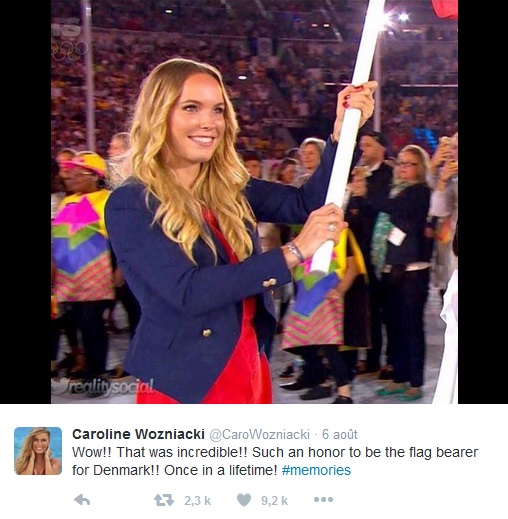 She met with another flag-bearer, Rafael Nadal.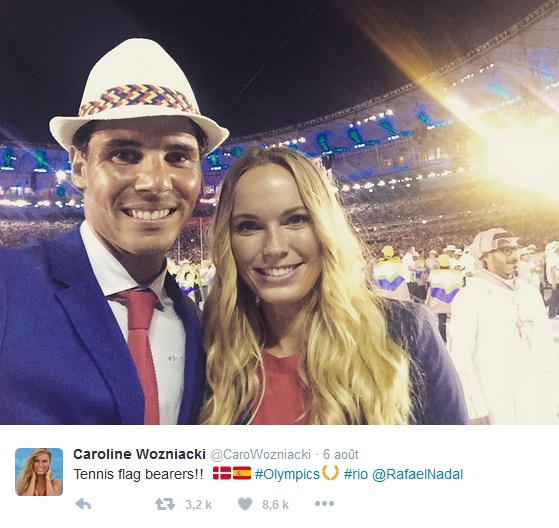 But also with the immense Serena Williams.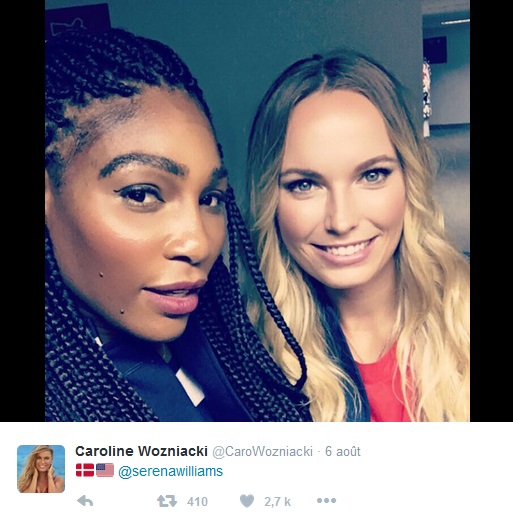 This week, Caroline also took the time to start a badge collection…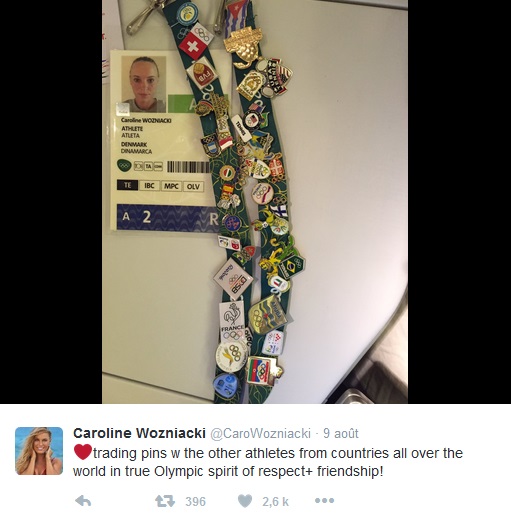 …and cheer for Del Potro.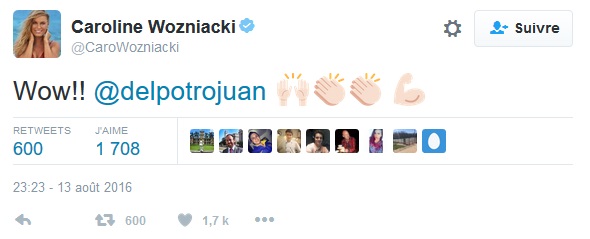 A really good friend.
Outs :
Halep, Raonic, Shapovalov, Kyrgios, Dimitrov, Wawrinka, Nishikori, Federer, S. Williams, Vaidisova, Bartoli
By Régis Delanöe