Affected by his below-average performance at Wimbledon, Novak Djokovic needed to have a break in this long 2016 season. The Serb made his come-back in North America, in Canada, for the Rogers Cup, with his energy level back to the maximum. He overtakes Gael Monfils in our ranking, who has been more spectacular than ever in Washington, and an Ana Ivanovic who's looked more in love than ever with her football player after her honeymoon.
1- Novak Djokovic (NE).
It was time to come back from the summer holidays for Novak Djokovic, who we had left disappointed and visibly tired after his premature exit from Wimbledon. One month after his defeat in the third round at the London tournament, the world number 1 was seen smiling again.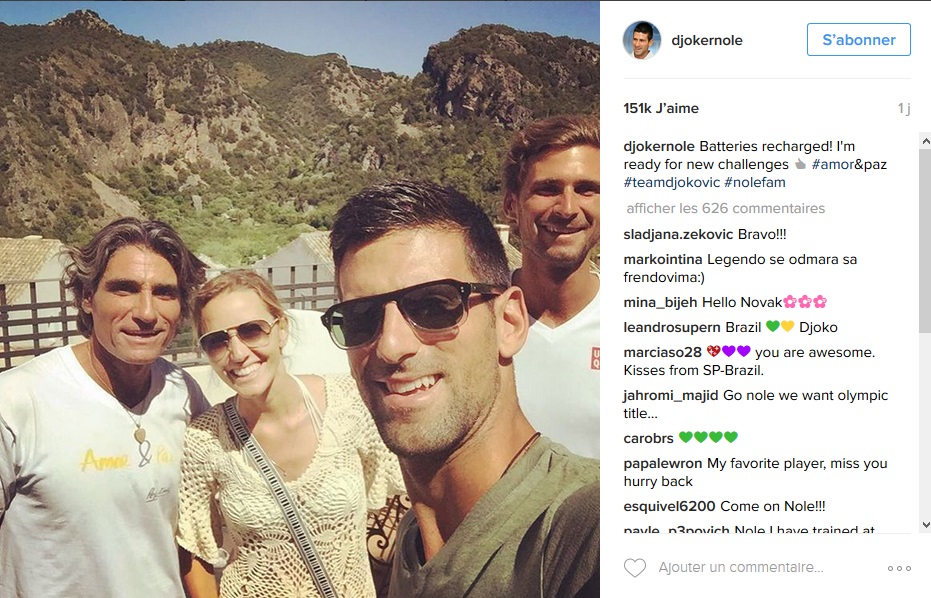 His return on the circuit happened in Toronto, Canada, at the Rogers Cup. To cross the Atlantic, he didn't get any special favors at the custom, never mind that he is a huge champion.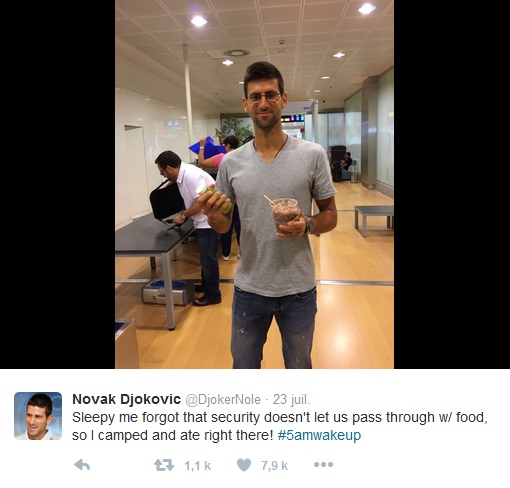 And as Canada generally rhymes with hockey, the Serb swapped his racquet for a hockey stick, to play an exhibition match.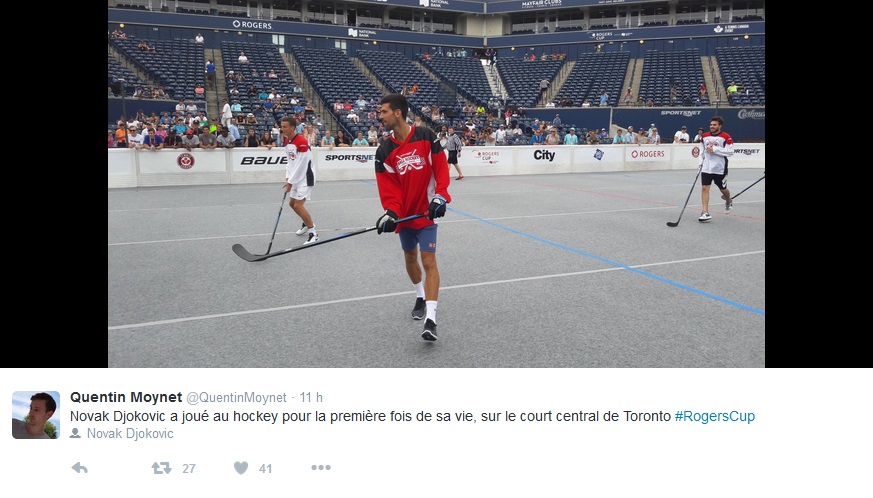 Last week was also marked by the 10th anniversary of his first victory on the ATP circuit : at the Amersfoort Dutch Open, with, as a reward…an iPod.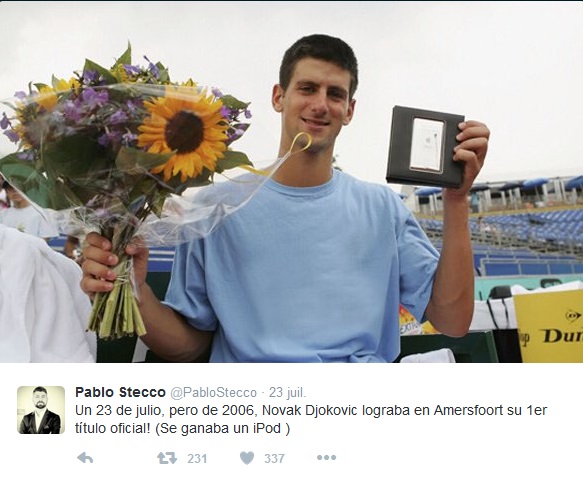 2- Gaël Monfils (NE).
In Washington this week, Gaël Monfils won the sixth title of his career (in 25 finals played).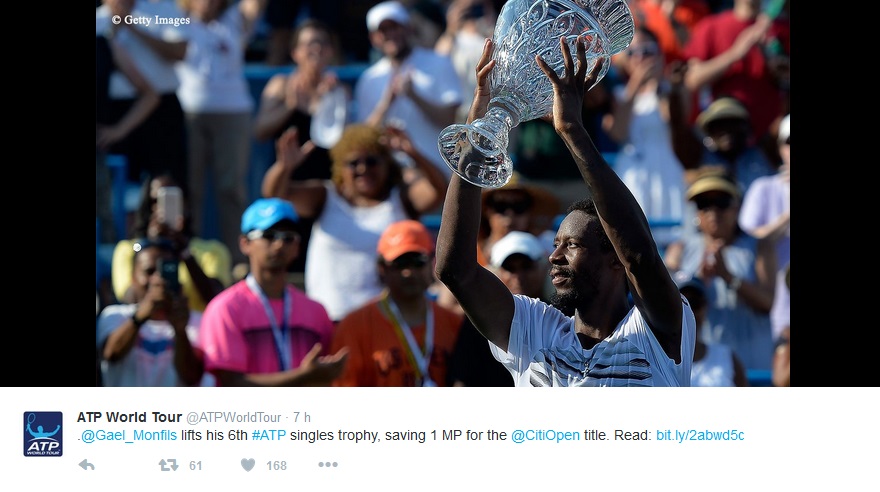 At the end of his last victory against Karlovic, the Frenchman payed homage to his staff.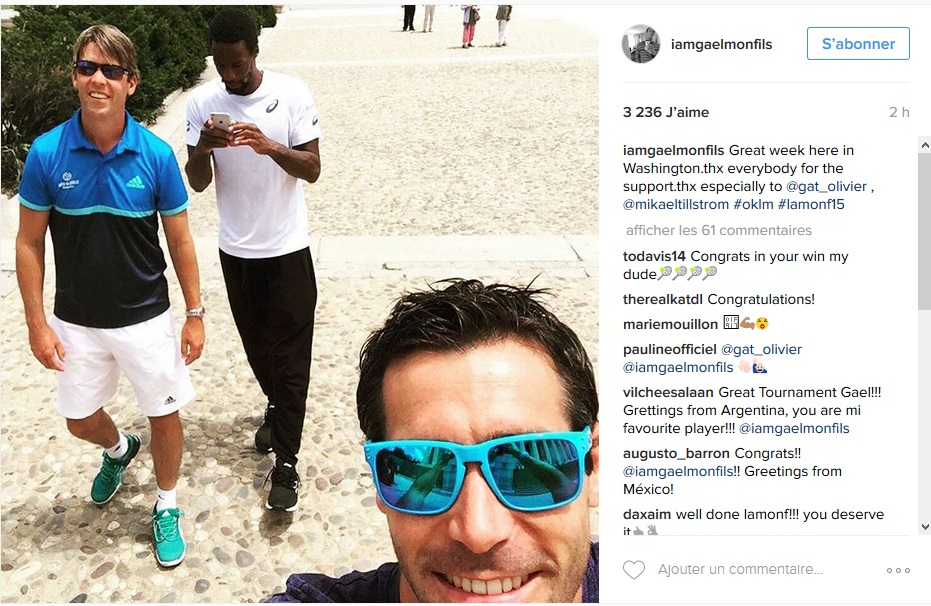 Honestly, « la Monf' » didn't really need their support if you look at how he dominated the whole week at the Washington Open, hitting several « hot shots »…
incredible angles…
…and amazing rallies.
Monfils is a true pleasure to watch when he's playing at that level and when he's left alone by injuries.
3- Ana Ivanovic (-2).
Just married, Mr and Ms Schweinsteiger, according to custom, have left for their honeymoon, spending a few days in the Maldives.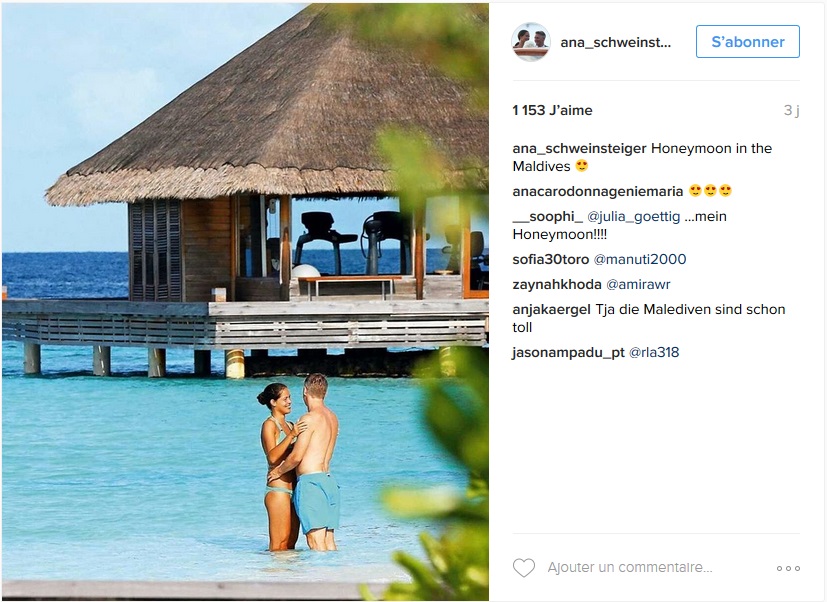 Very short holidays as they had to go back to training. In Manchester for Bastian, in Mallorca for Ana.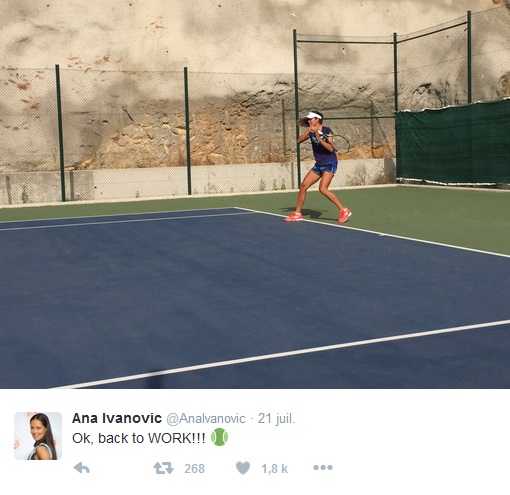 It's not the Maldives, but the landscape's not too bad either.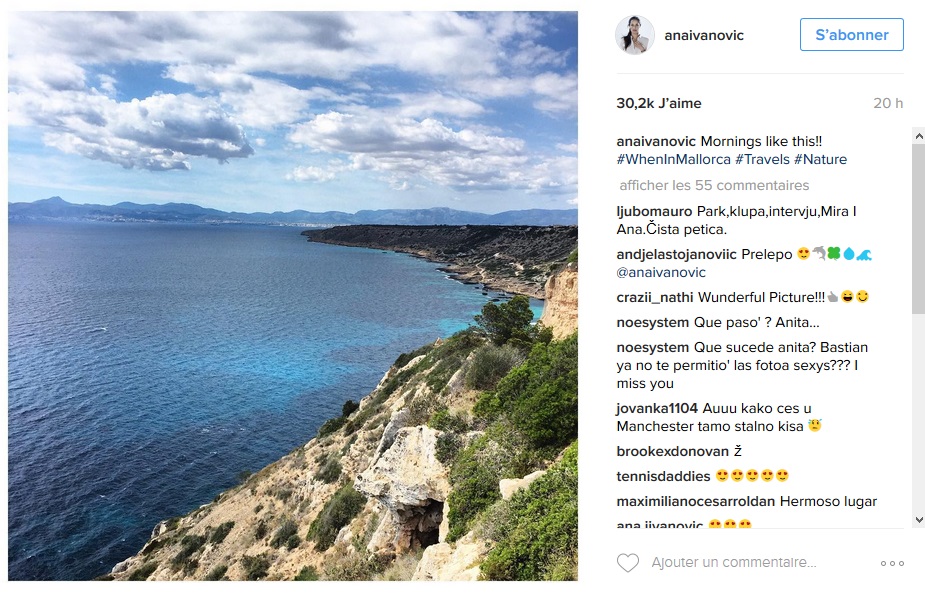 To end this crazy week, Ivanovic posed for a photoshoot for the german edition of Vogue.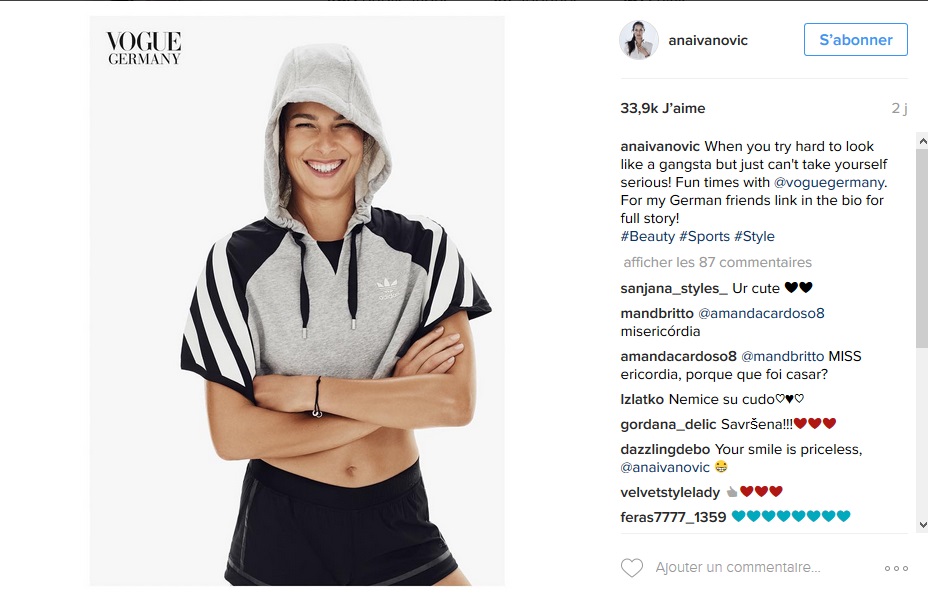 4- Nick Kyrgios (NE).
Who among the tennis champions has become addicted to Pokemon GO ? Nick Kyrgios obviously.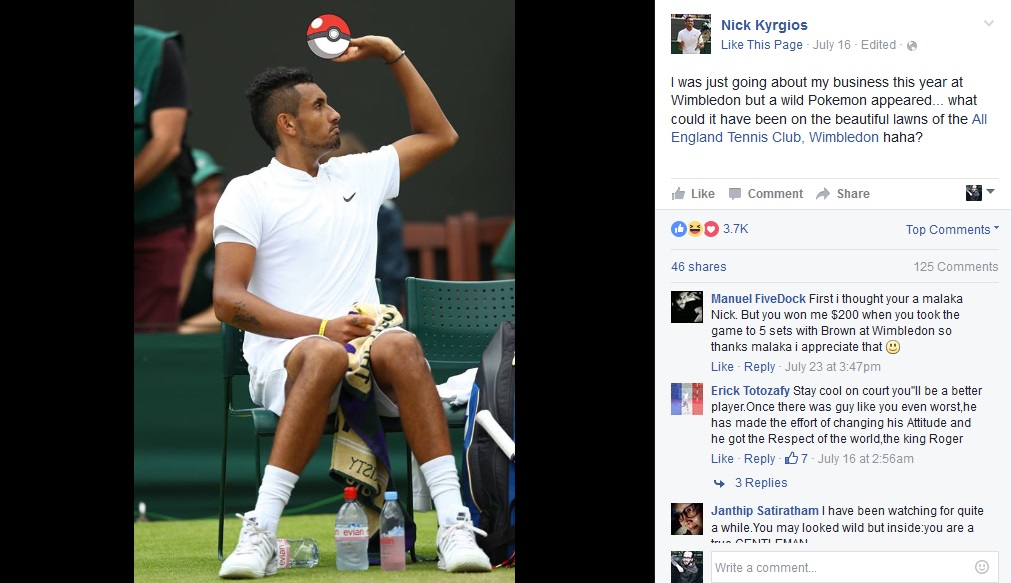 As a result, the Australian sees Pokemons everywhere.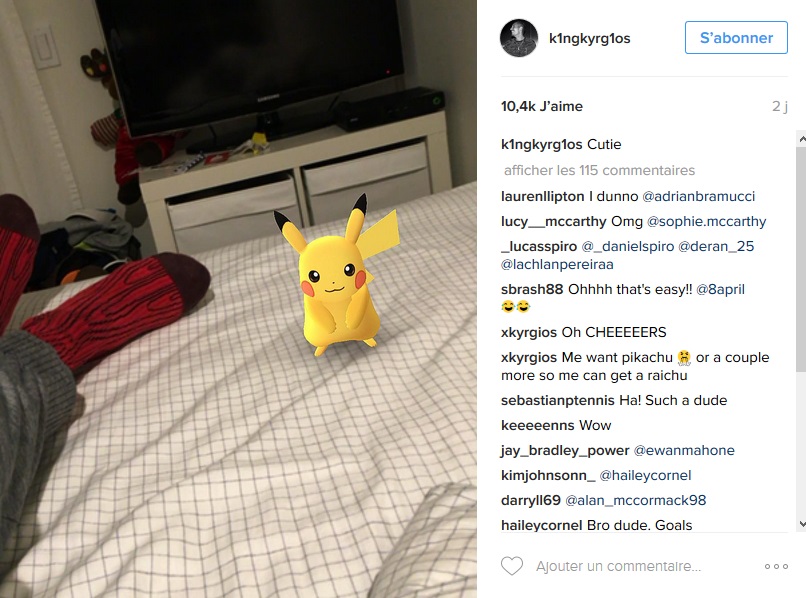 It wouldn't take much for him to leave tennis to become a full-time trainer !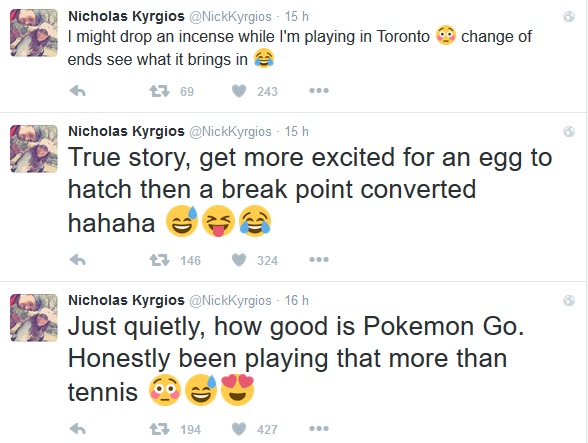 Careful Nick, this animal is very real…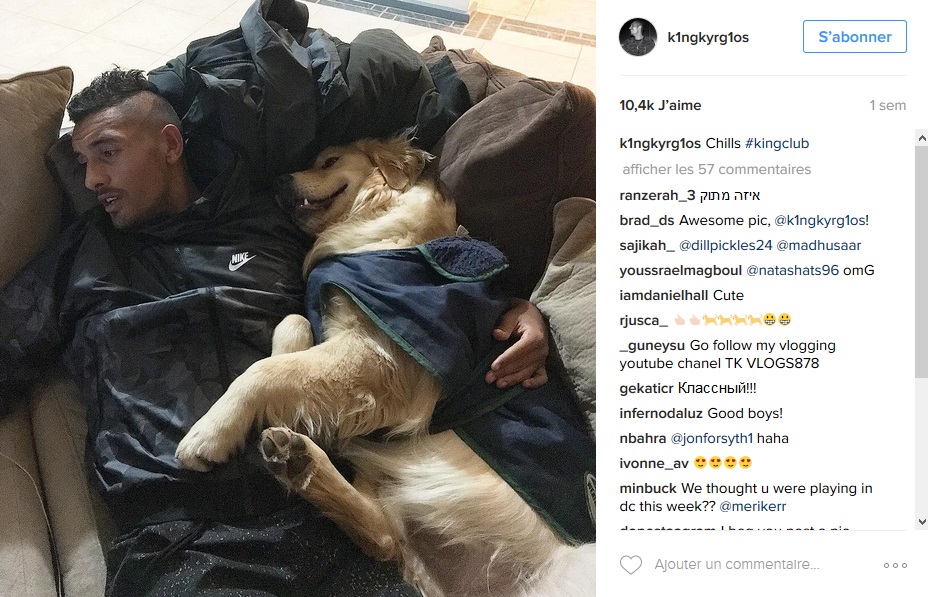 5- Fabio Fognini (NE).
And four ! In Umag, Croatia, Fabio Fognini won his fourth title, dominating the Slovakian Andrej Martin in the final.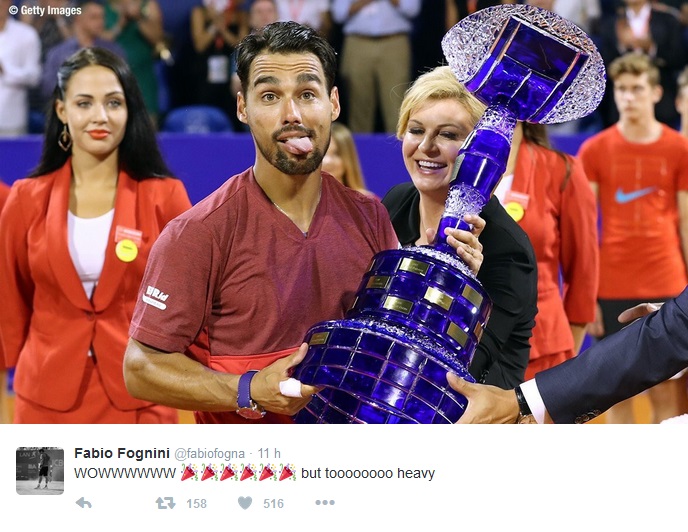 A title he celebrated with his staff….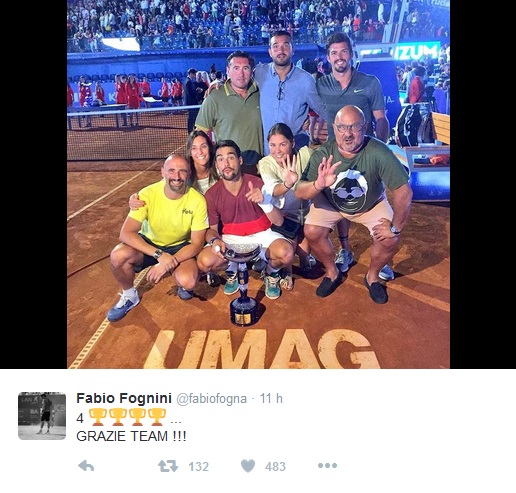 His wife Flavia Pennetta…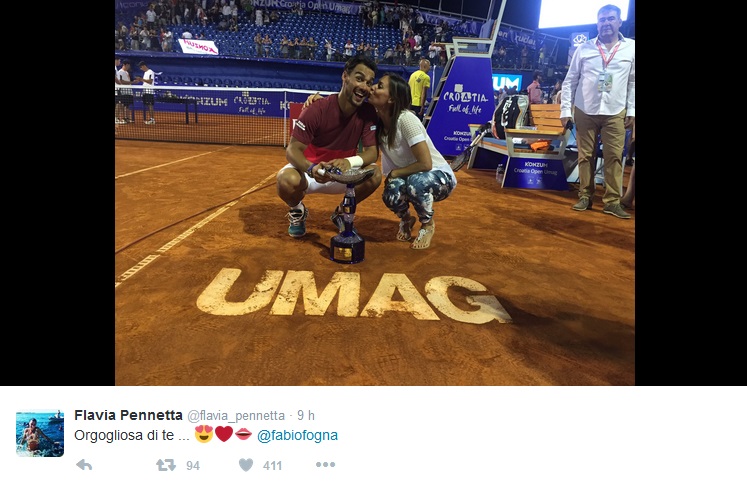 His sister…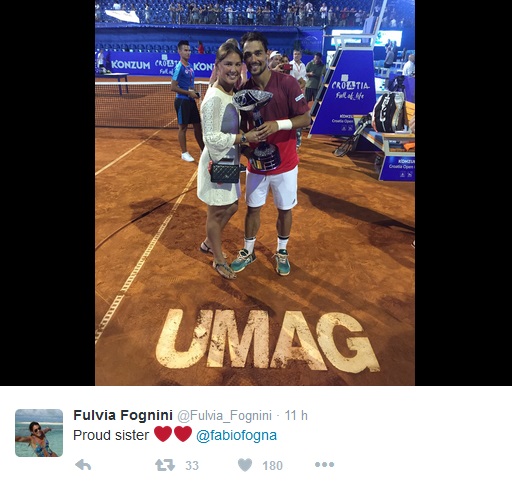 And by himself, by shaving his head !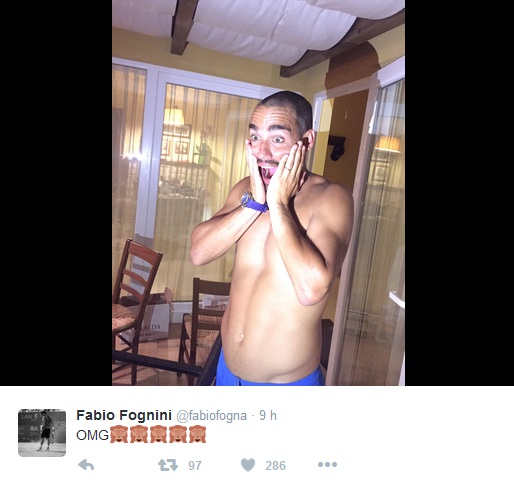 Fabio, crazy as ever…
6- Feliciano Lopez (NE).
Fifth title in Gstaad for Feliciano Lopez. The first in more than two years.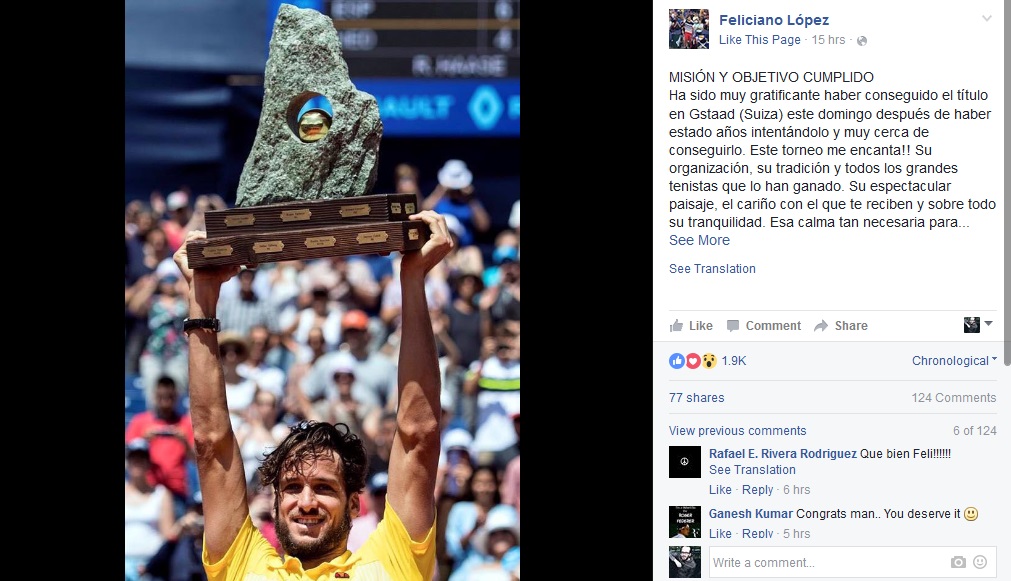 The Spaniard logically looked happy. Happy and relieved.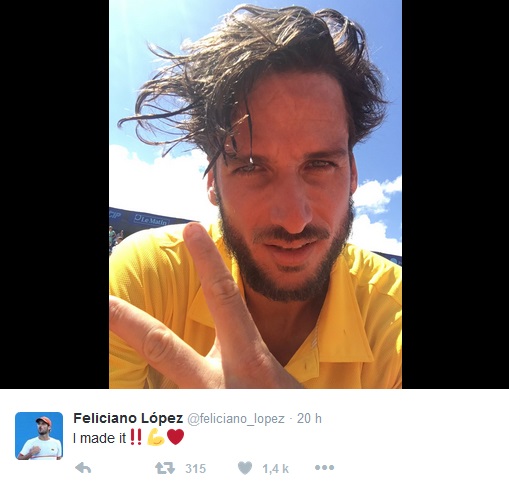 Also, he seemed to have had a good time in Switzerland.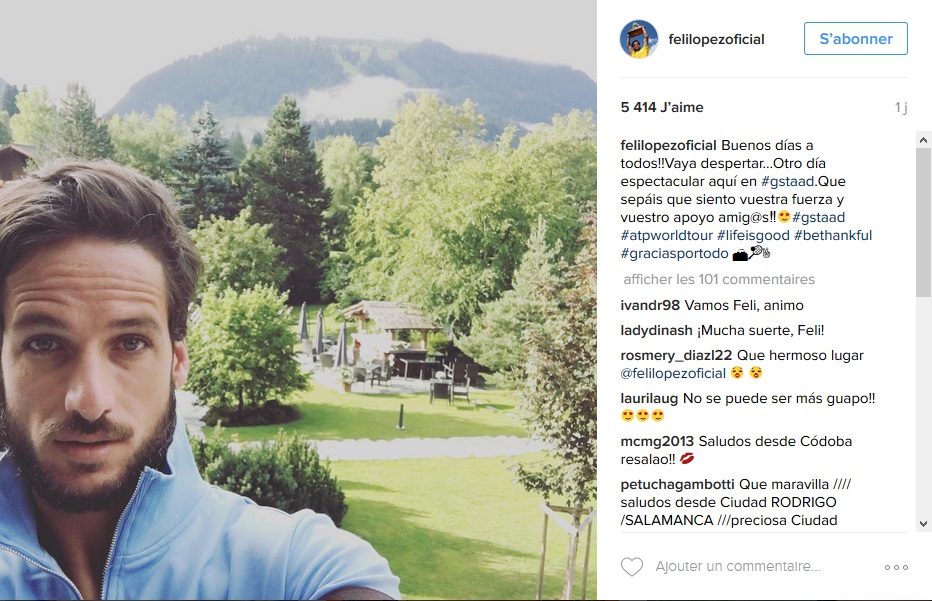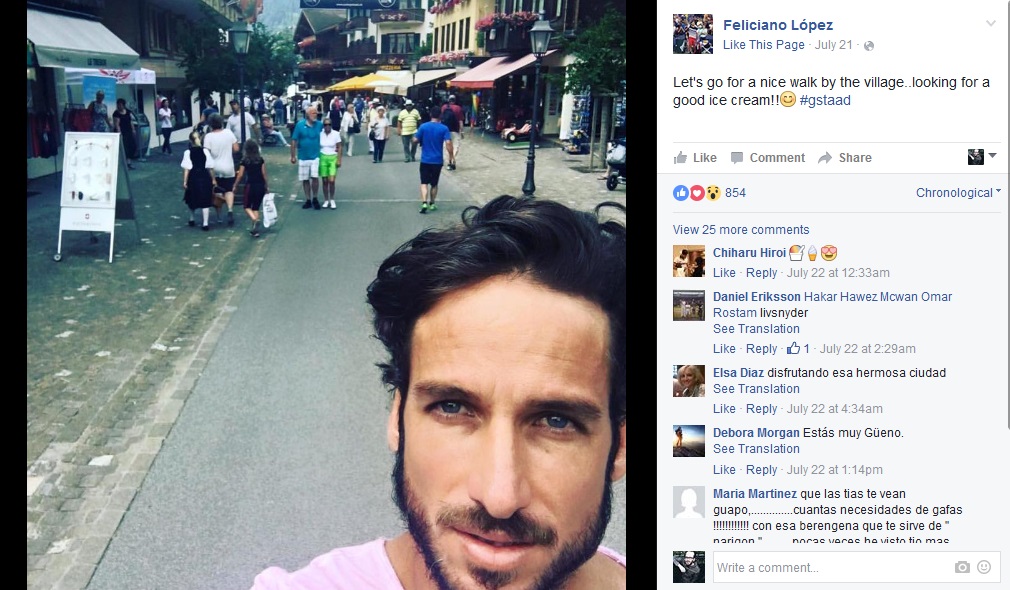 It's what we could call a perfect week.
7- Paolo Lorenzi (NE).
And what about Paolo Lorenzi's week, not too far, in Kitzbühel, Austria ? At 34, the Italian won the very first title of his career !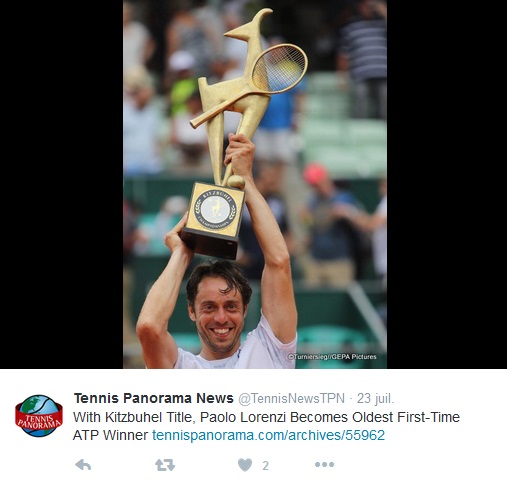 And earned a big victory cheque.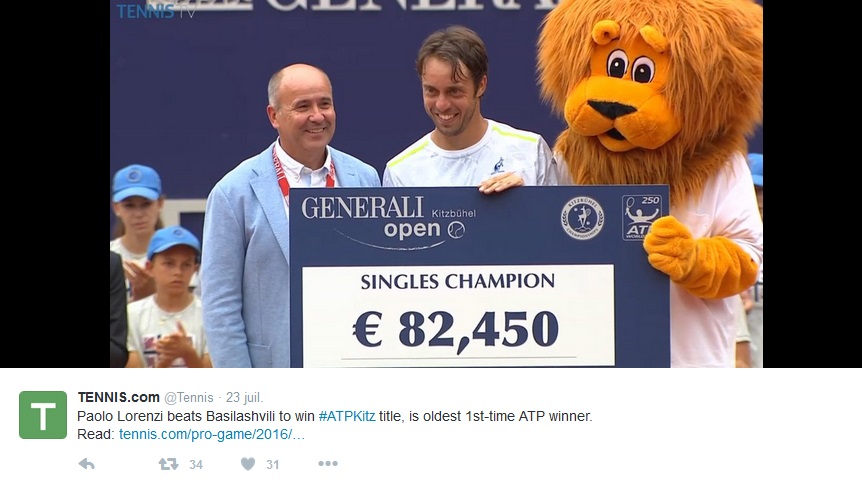 He also broke the record of the oldest professional player winning his first ATP title in the singles. Lorenzi had played another final in the past, but lost against Federico Delbonis in Sao Paulo in 2014.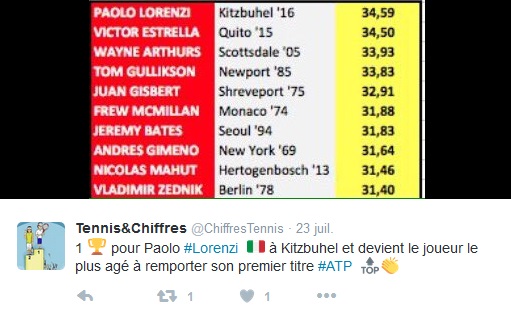 8- Johanna Konta (NE).
In the women's circuit, the big winner of the week is Johanna Konta, who defeated Venus Williams in the final of the Stanford tournament.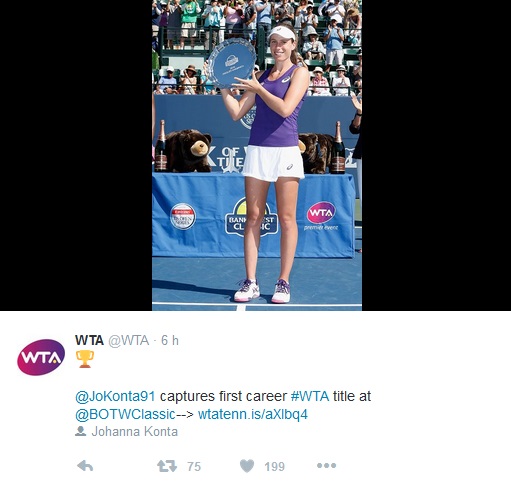 In addition to the trophy, Konta won a huge teddy bear…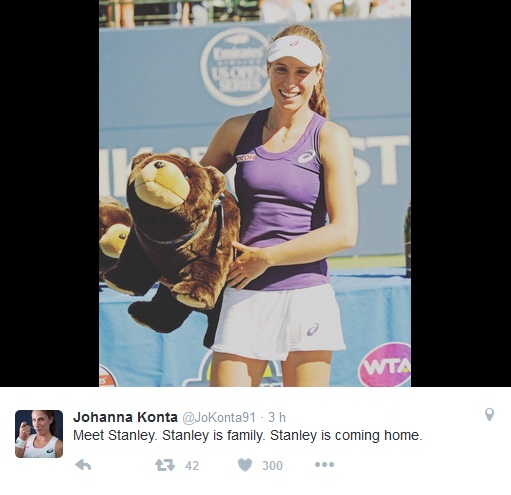 …was congratulated by her fellow countrywoman Heather Watson…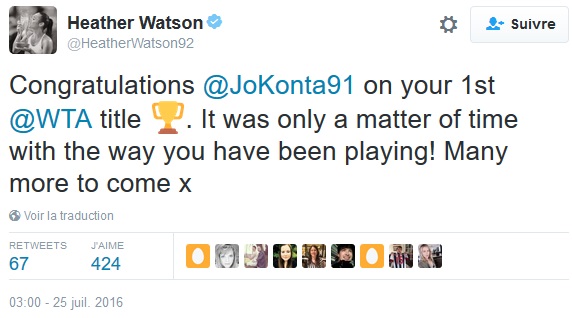 …and won a ticket to play the olympic tournament in Rio.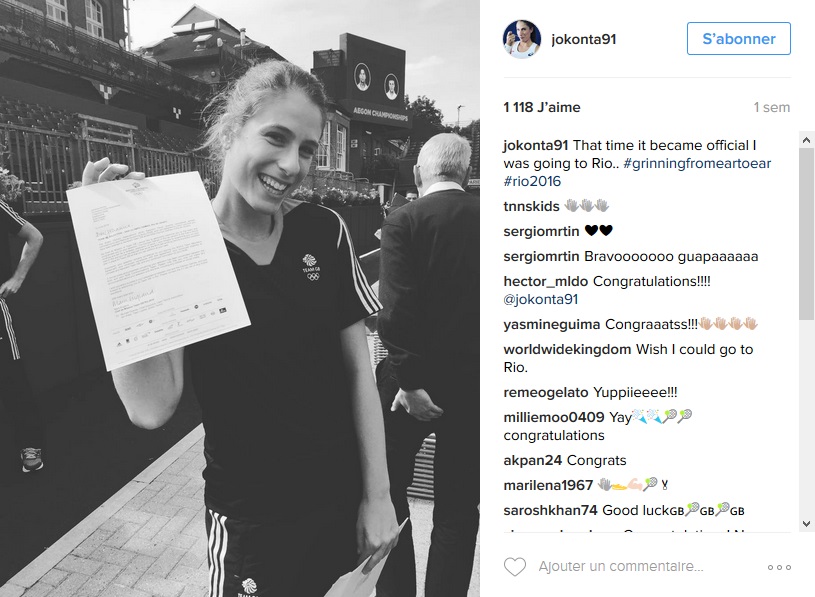 If she plays at the same level in Brazil, she can aim for a spot on the podium and a medal.
9- Yanina Wickmayer (NE).
On the WTA circuit Wickmayer also made the most of last week to win a fourth title in her career, dominating Lauren Davies in the final in Washington.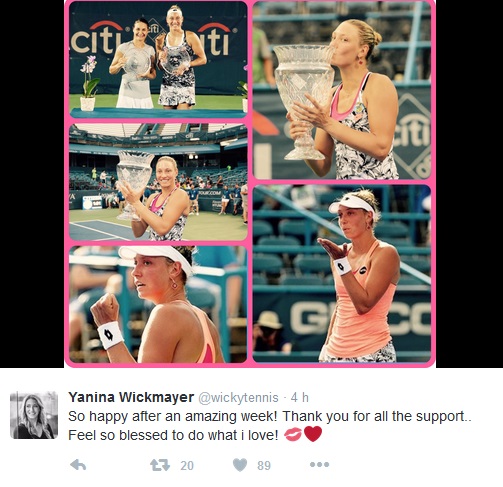 The American capital seems to have inspired the Belgian player, who will also take part in the Olympic tournament.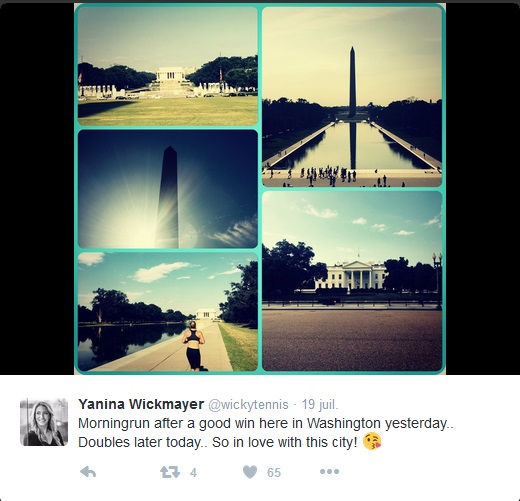 10- Laura Siegemund (NE).
There was a third women's tournament being played last week : in Bastad, Sweden, Laura Siegemund defeated Katerina Siniakova.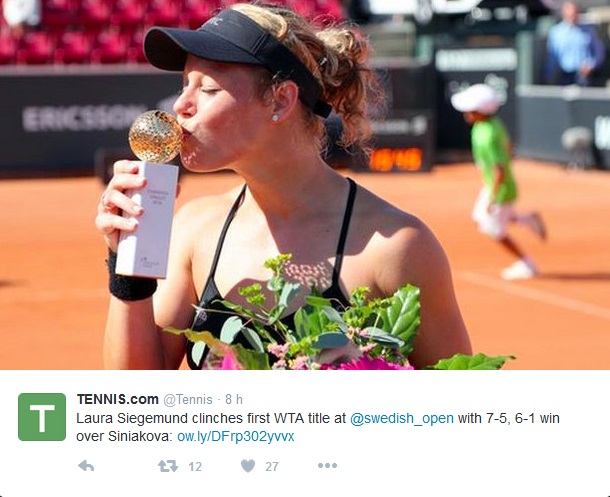 At 28, it's the first title for the german player, who had played her first final this season, but lost against her fellow countrywoman Angelique Kerber in the final in Stuttgart, last April.
11- Serena Williams (NE).
Nothing too worrying for Serena Williams, who, suffering from a shoulder injury, had to withdraw from the Montreal Canadian Open. Which didn't stop the world number 1 from keeping her spirits up, and posing for her Instagram account.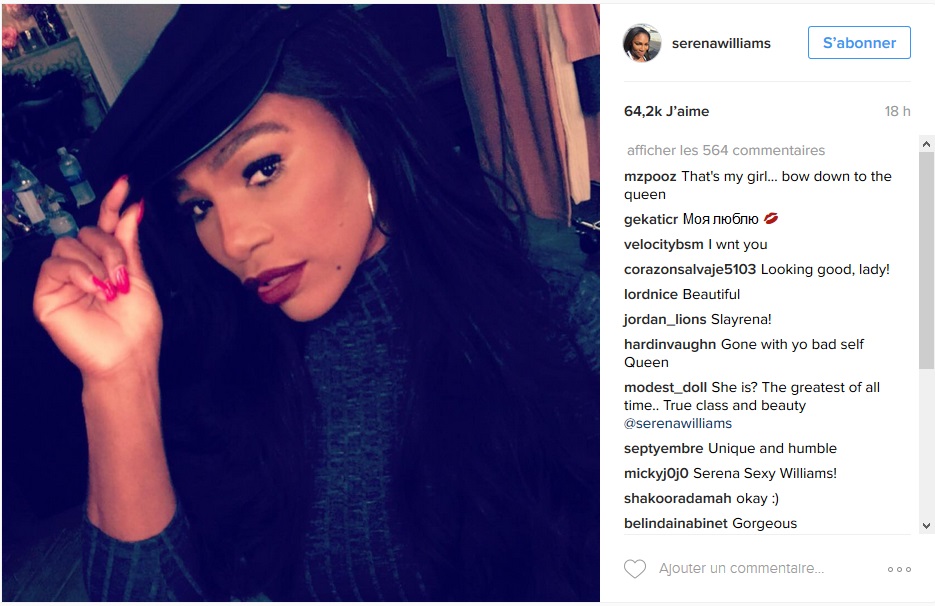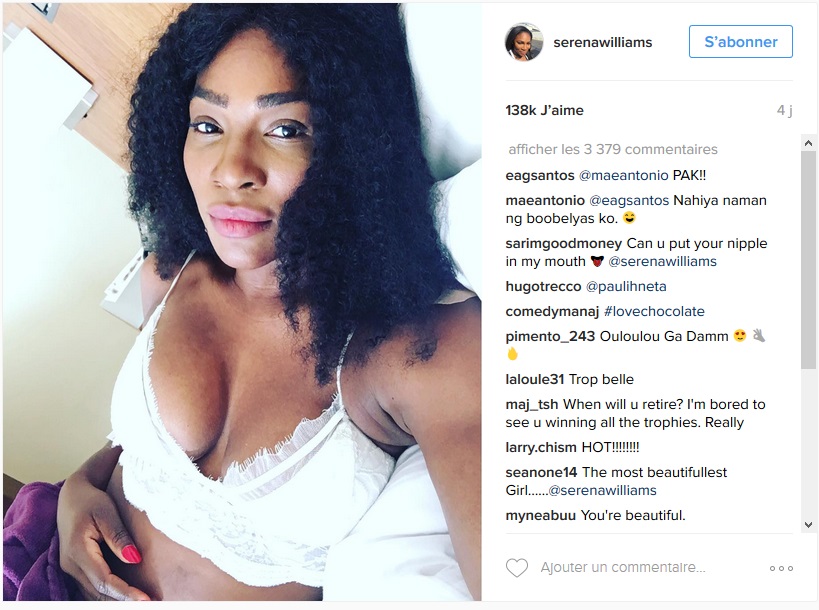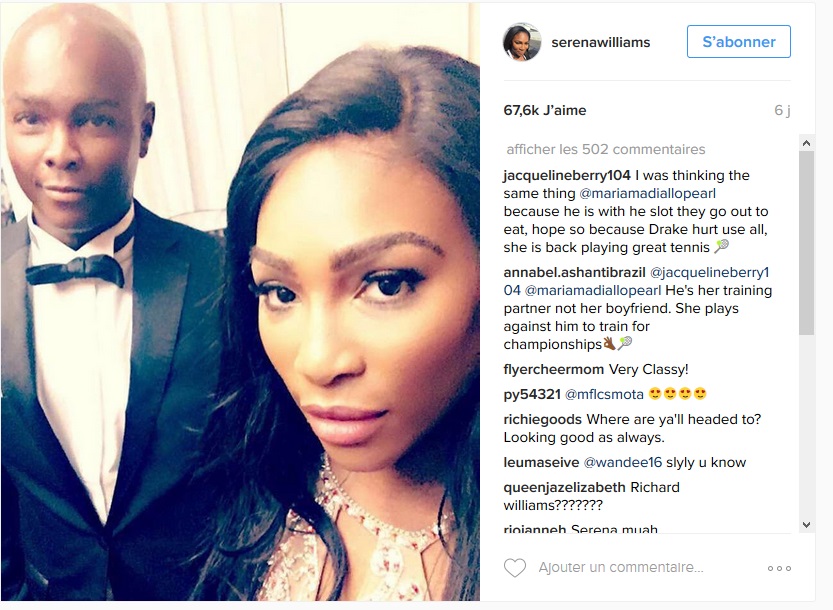 Next goal for the one who grew up in Compton : the Olympic tournament in Rio, with two titles to defend, in the singles and in the doubles.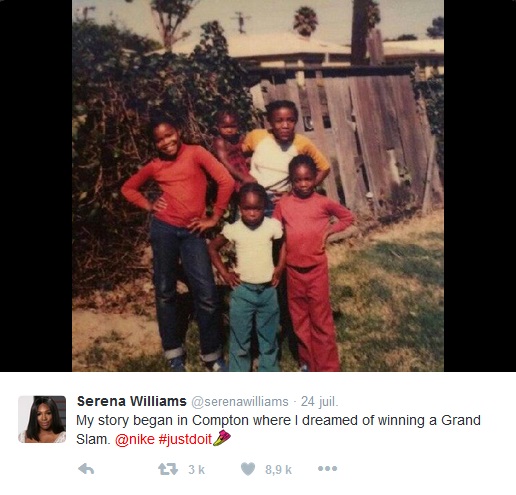 12- Garbine Muguruza (NE).
Hidden in Serena Williams' shadows is Garbine Muguruza. The Spaniard has been training hard to become more consistent, and try to, one day, reach the number 1 spot.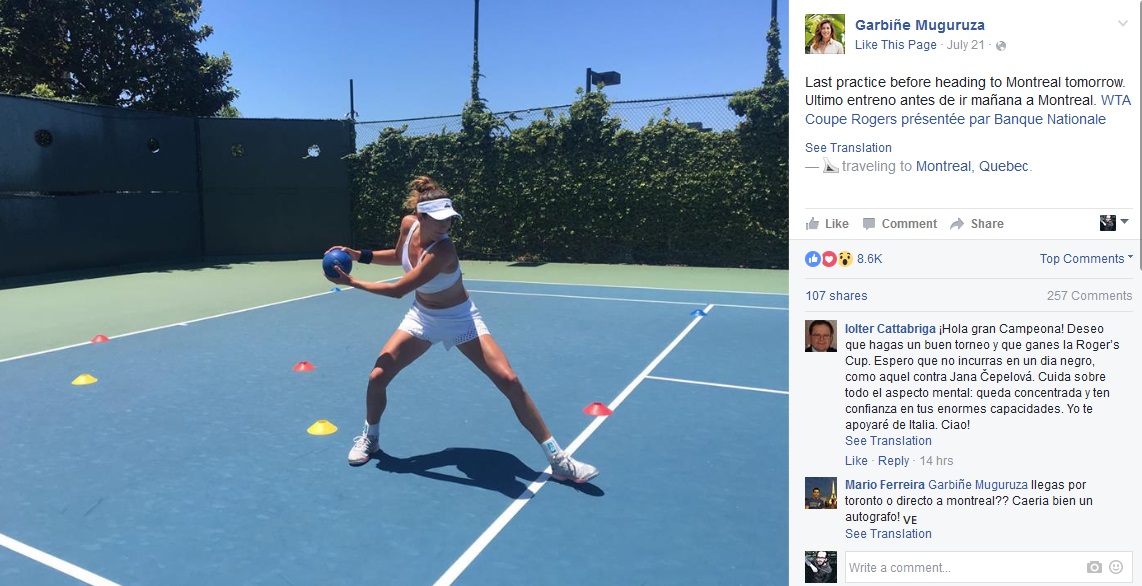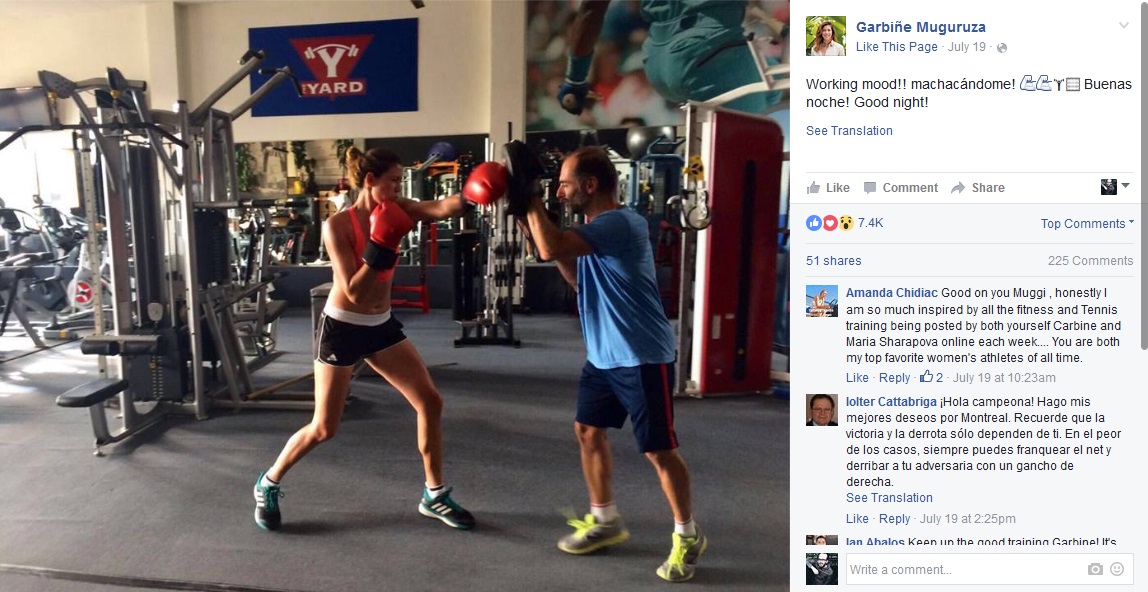 In Montreal, Muguruza, will be seeded at the second spot. Among the other favorites of the tournament are Kerber, Radwanska, Halep or Venus Williams.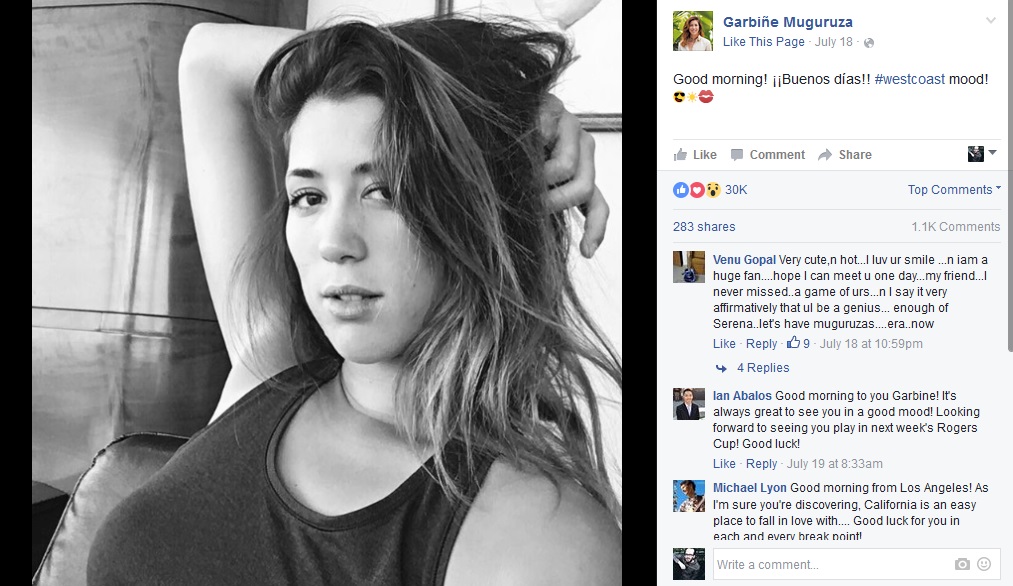 13- Maria Sharapova (NE).
Meanwhile, in London, Maria Sharapova took the train, incognito.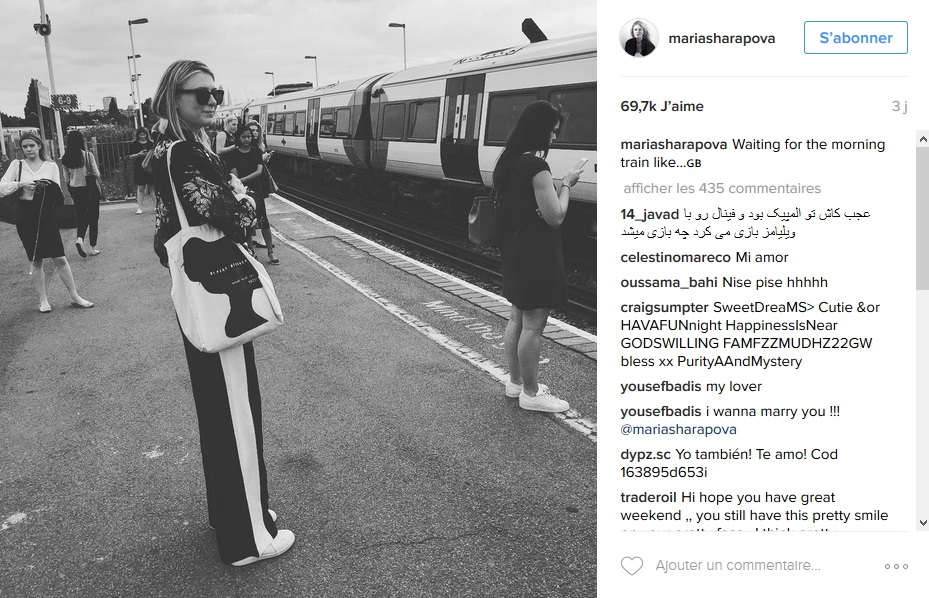 The Russian, who is still suspended, isn't a nobody and keeps on favoring private jets for her travels.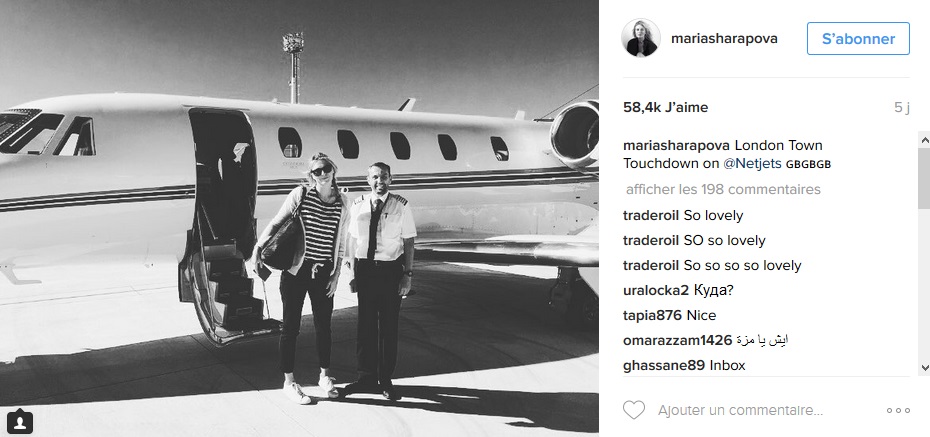 It wouldn't be the average person who would have the occasion of watching an America's Cup's match from such a privileged position.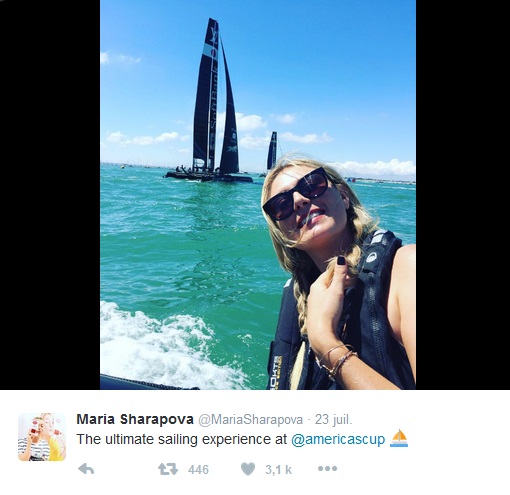 14- Stanislas Wawrinka (NE).
News from Wawrinka : he's doing fine. Last week, the Swiss had a busy schedule. He flew a helicopter.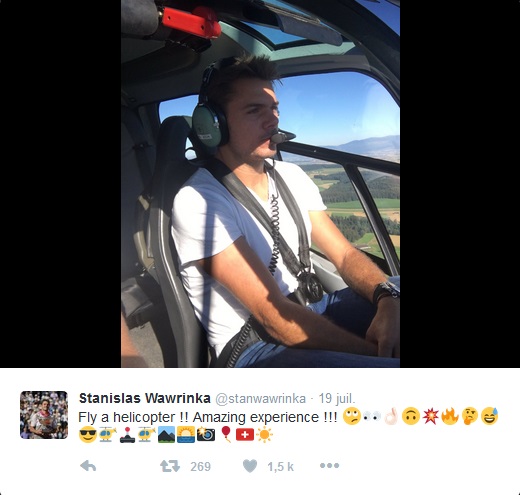 He played base-ball.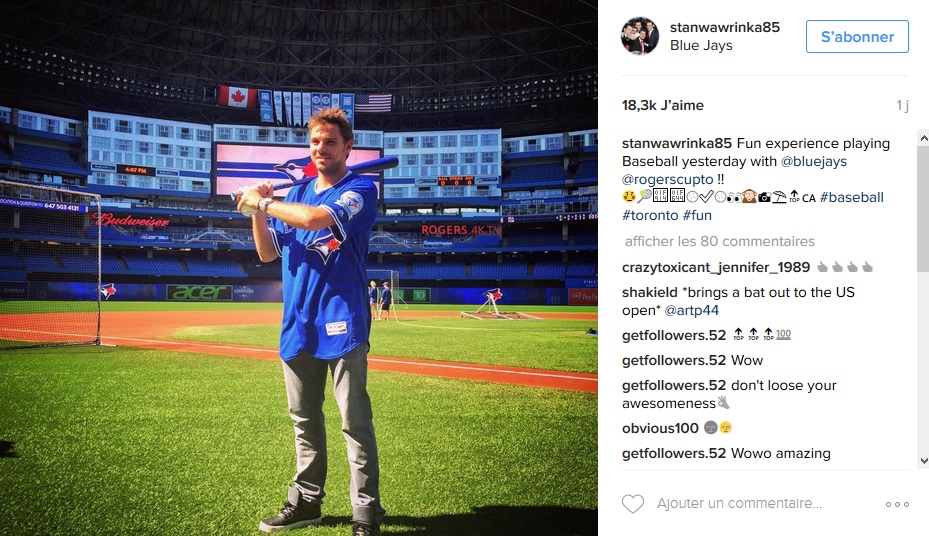 He drove a Subaru for an advert.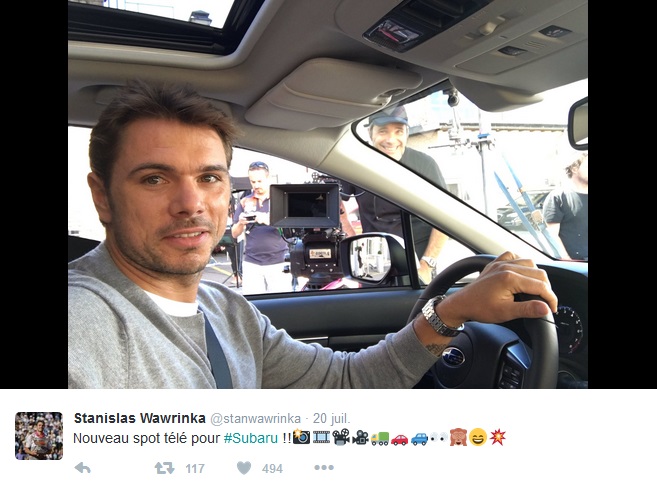 And he also trained in Toronto before playing the Rogers Cup.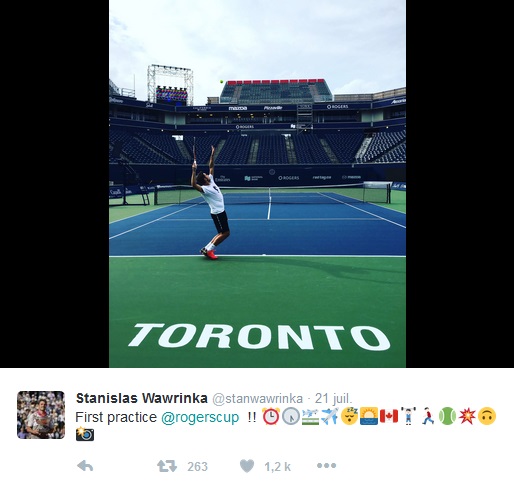 15- Rafael Nadal (NE).
No Rogers Cup however for Nadal, who is still injured, and who's currently at home in Mallorca, where he opened a museum dedicated to tennis and his career.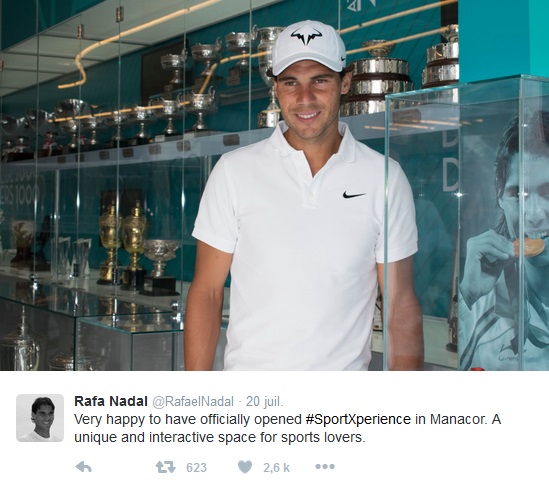 Where he also trained.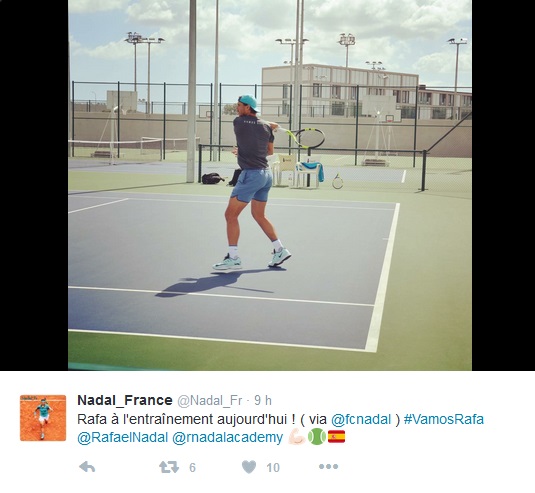 And where he didn't forget to spend some good time with his partner.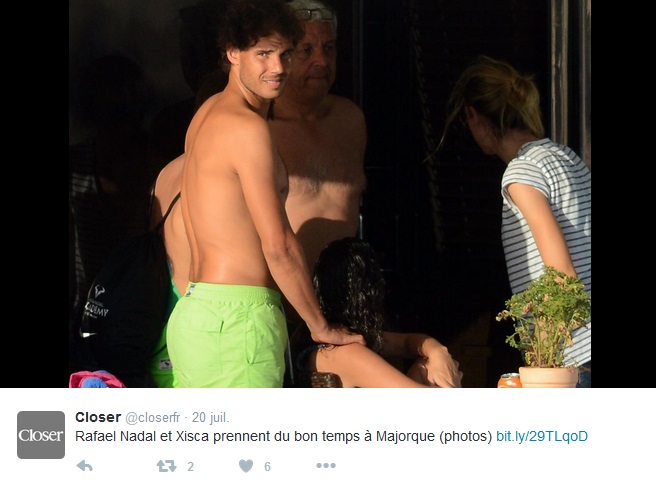 The good life, to sum things up.
Outs :
Tsonga, Azarenka, Halep, Edmund, Kerber, Fritz, Pironkova, Karlovic, Klizan, Ramos-Vinola, Delbonis, Cilic, Golubic, Bouchard
By Régis Delanöe