After winning Wimbledon for the second time, Andy Murray has definitey entered the tournament's history books, when for others, it was time to get married, go on holiday, or pose naked.
After winning Wimbledon for the second time, Andy Murray has definitey entered the tournament's history books. Meanwhile, Serena Williams has equaled Steffi Graf's Grand Slam record, when for others, it was time to get married, go on holiday, or pose naked.
1/ Andy Murray (+2).
Ivan Lendl's protégé has won the third Grand Slam title of his career - the second at home at Wimbledon - after defeating Milos Raonic in the final.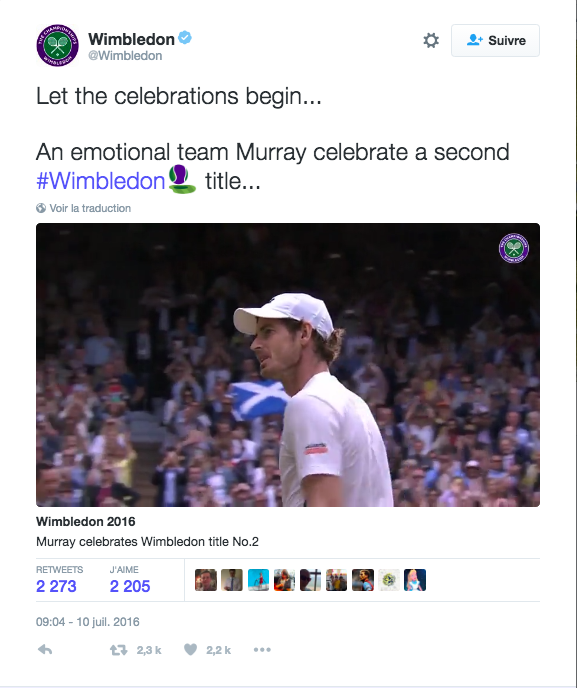 Since Djokovic's defeat in the third round, the road to success had been open, and Andy managed to seize the opportunity. And even if he looked particularly tensed in the final, losing his temper from time to time.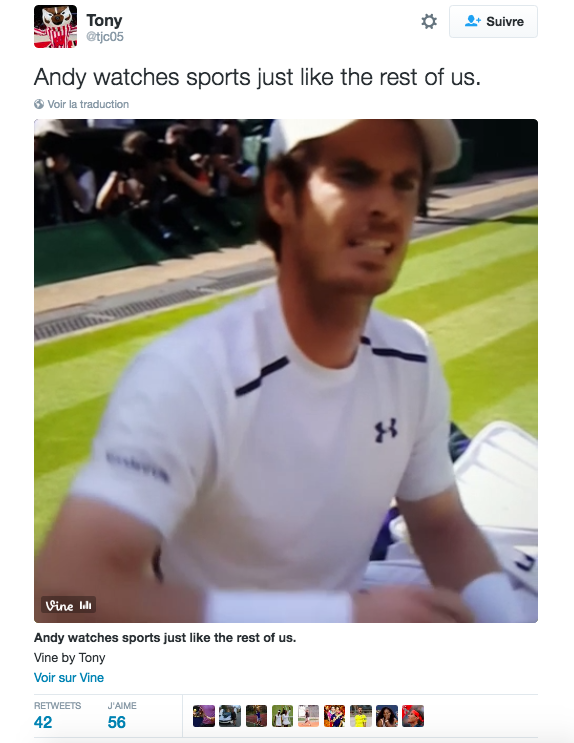 Andy now features among the greatest in the history of British sport.

Which very well deserved a kiss.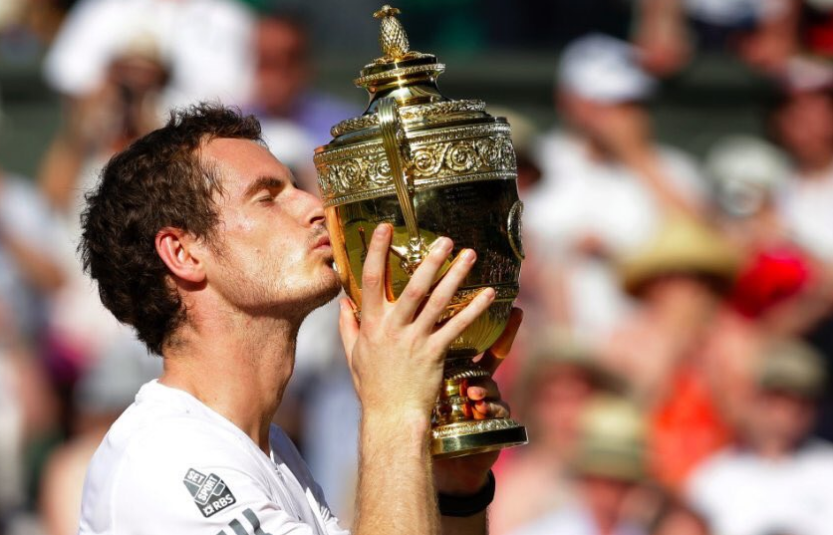 2/ Serena Williams (+2).
In Wimbledon, it all started with a selfie for Serena…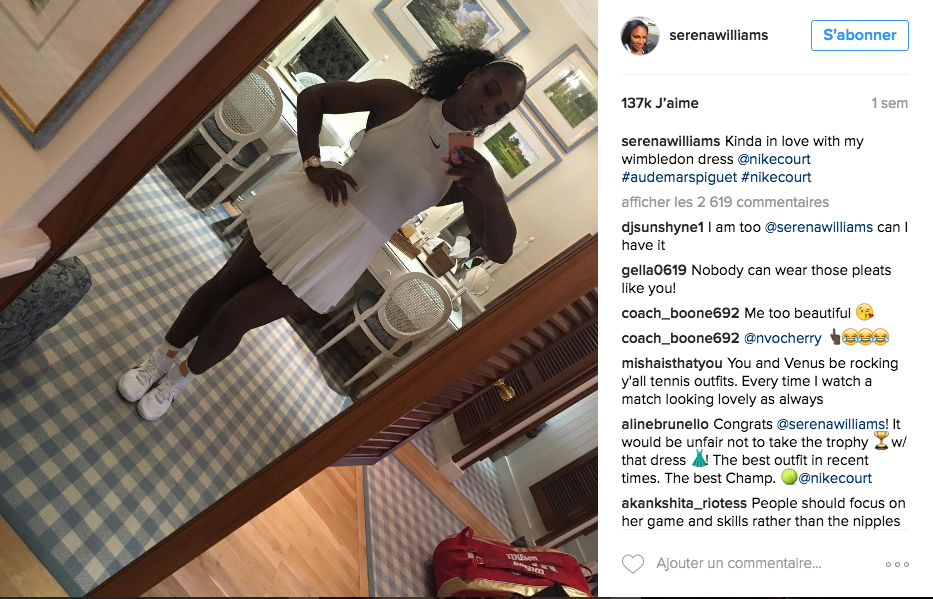 A week later, after winning the final 7-5 6-3 against Angélique Kerber, Serena has won her 22nd Grand Slam title. The German didn't take long before congratulating her.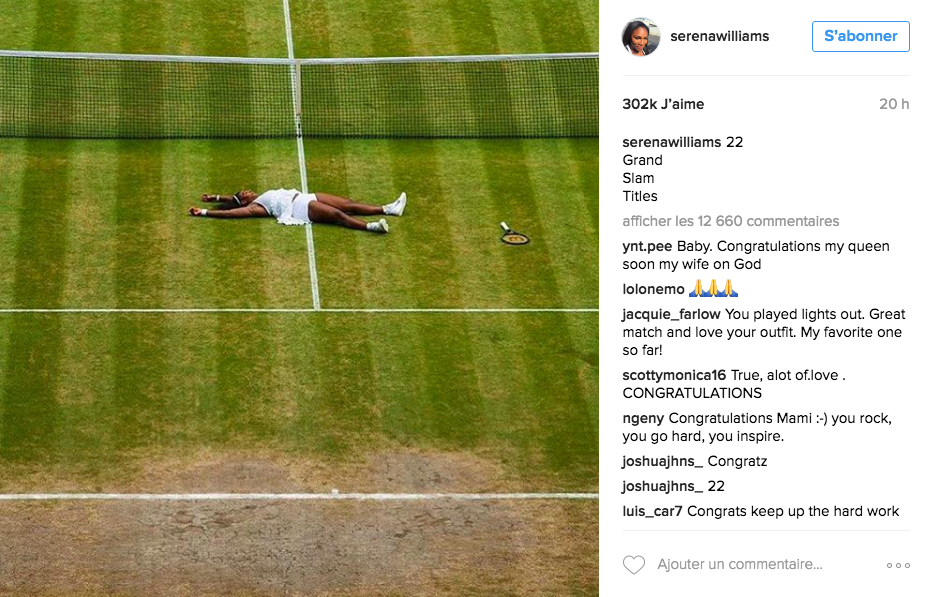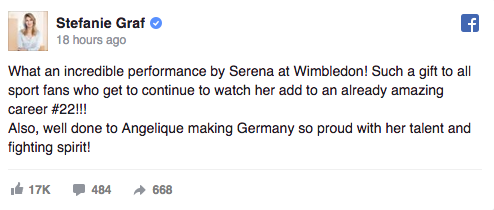 Just after that, Serena didn't lose her time : she won the women's doubles with her sister Venus against the pair formed by Timea Babos and Yaroslava Shvedova.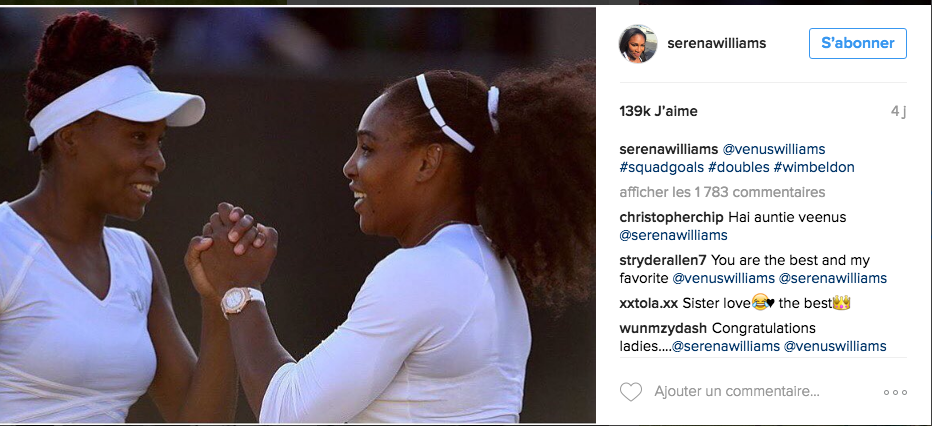 Then she took a big breath to tell herself a message. Good call.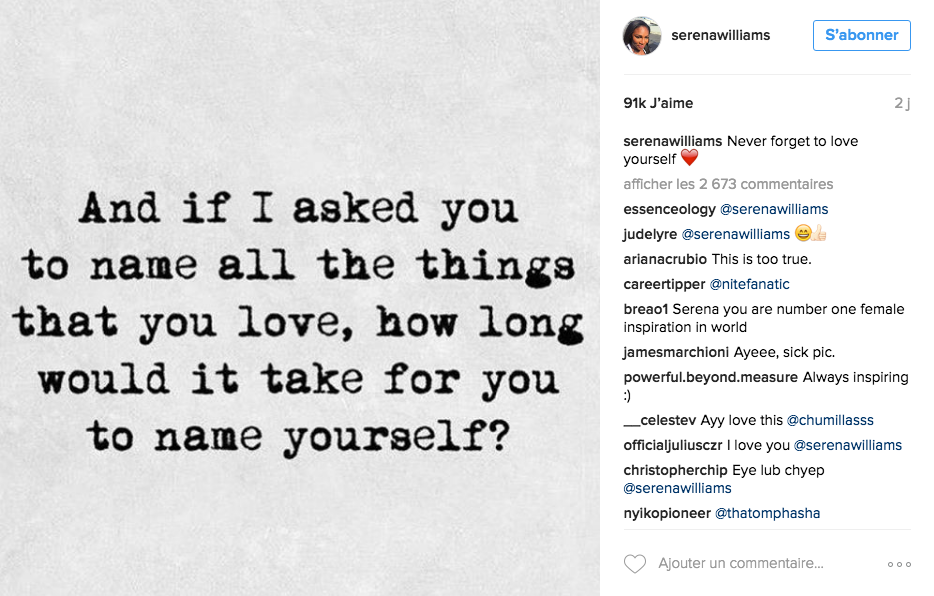 3/ Milos Raonic (NE).
Milos lost in the final but he entered his country's history books and that made him proud.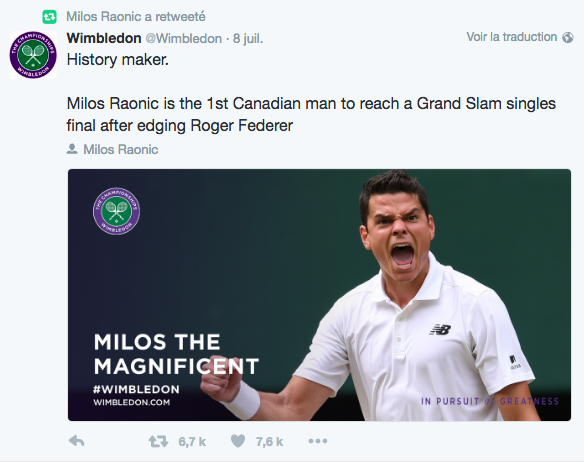 With a few unbelievable shots…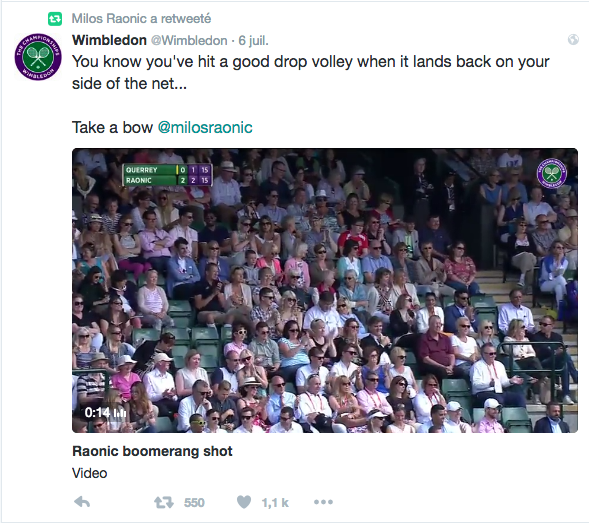 During the fortnight, the Canadian received messages of support from the prime minister Justin Trudeau and from the mayor of Toronto. No less.


Finally, this new status enabled him to pose alongside Heidi Klum.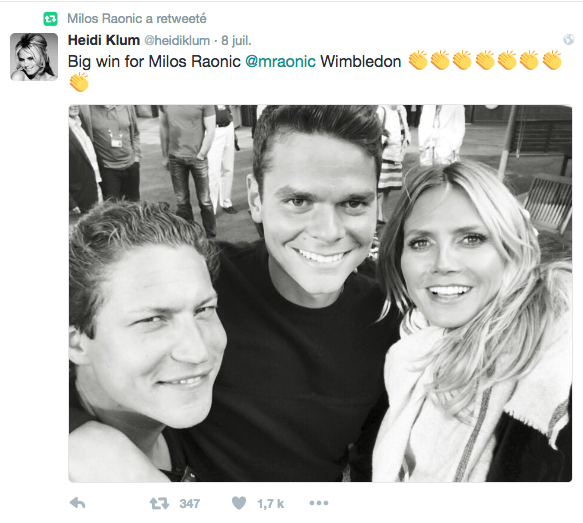 The rise to fame ?
4/ Roger Federer (-2).
Roger was in a nostalgic mood during this Wimbledon edition, surely supposed to be one of his last. The proof ? He reminded everyone of his historical match against Pete Sampras, fifteen years ago.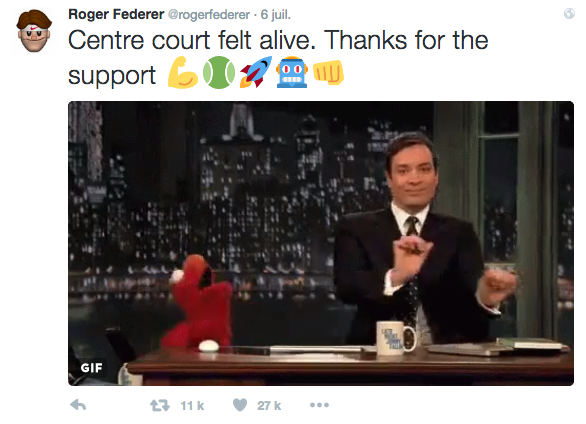 Another proof ? After his quarter-final, he insisted on thanking the Center Court warmly.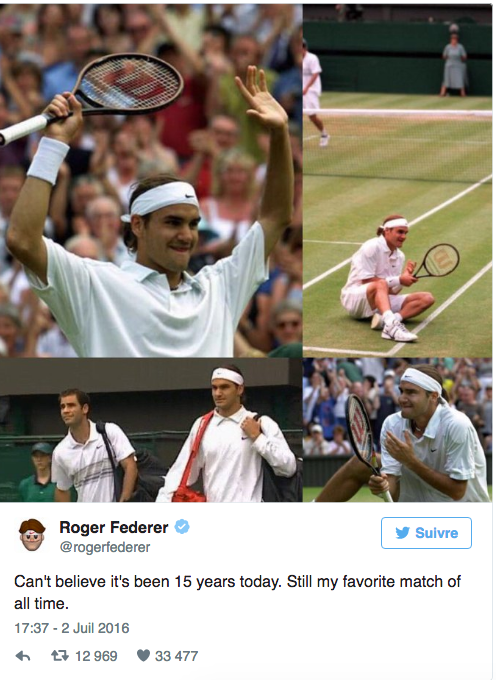 Never mind if he was defeated by Milos Raonic in the semi-final, King Roger has once again posed for posterity.
5/ Angélique Kerber (NE).
To reach the final, Angelique has been through some marathon-like rallies.
Otherwise, she trained a lot, as usual.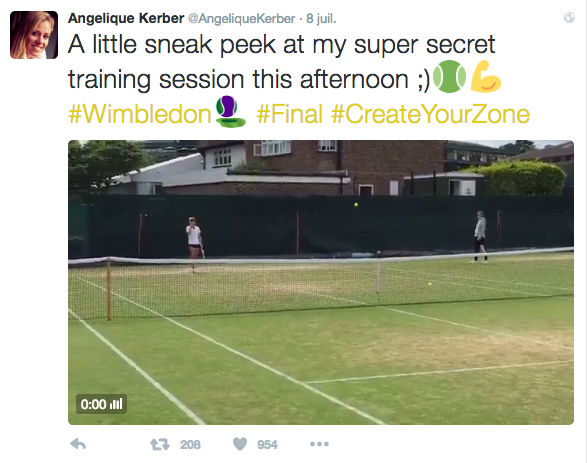 But once she was defeated, she showed herself to be very fair-play.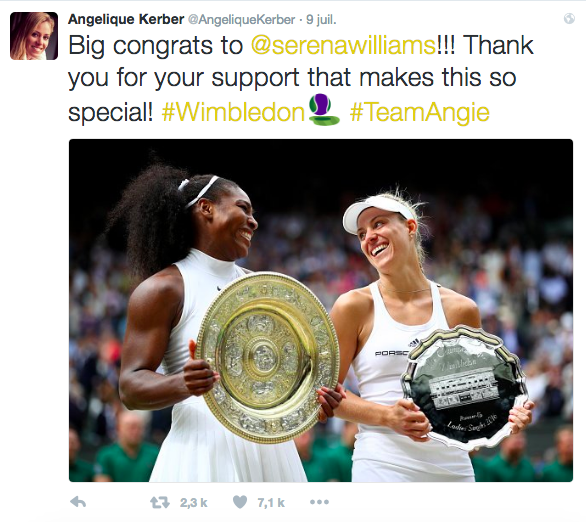 6/ Nick Kyrgios (+5).
Defeated in the fourth round by Andy Murray, Kyrgios quickly headed to Croatia with his girlfriend Ajla Tomljanovic to take a needed break.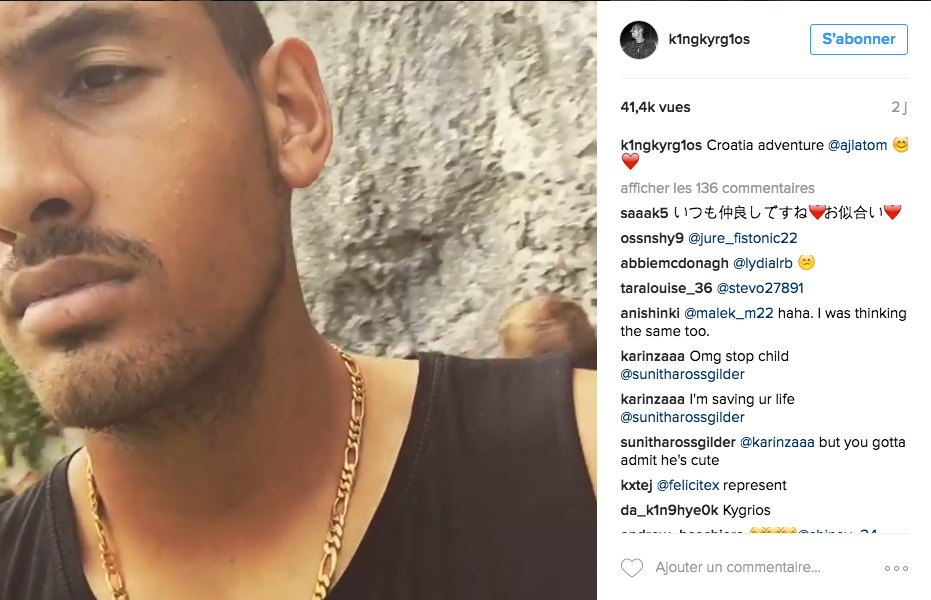 All of that while listening to Rihanna.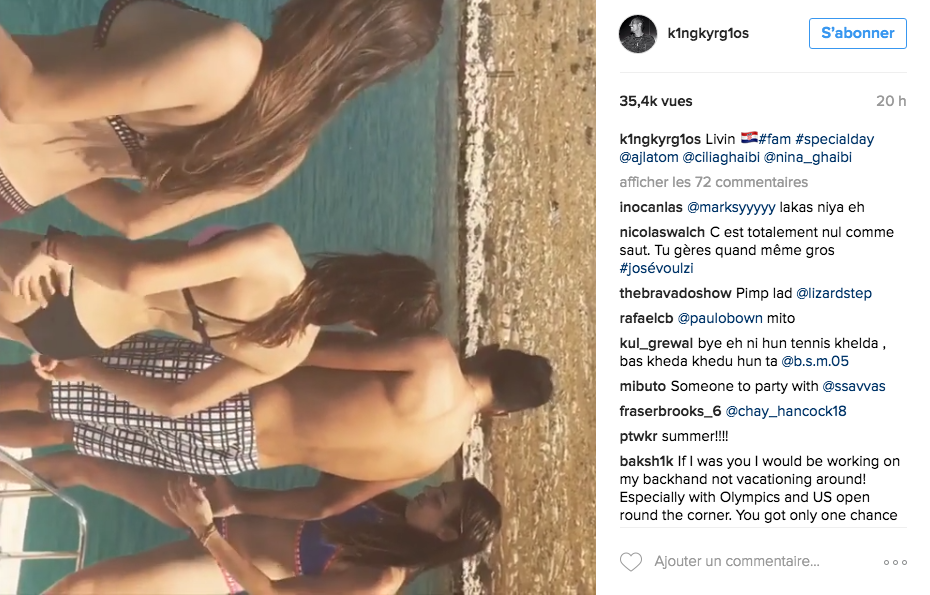 The lovers tried to take a nap but Nick visibly couldn't get to sleep.

7/ Dominika Cibulkova (NE).
Quarter-finalist in London, Dominika spent the London fortnight trying to figure out if she had to postpone her wedding day ! In fact, she had planned on getting married on the weekend of the final and a few days earlier, she was entering the court to play a quarter-final against Elena Vesnina. In the end, she lost 6-2 6-2 and could quickly move on. Her stilettos were waiting for her…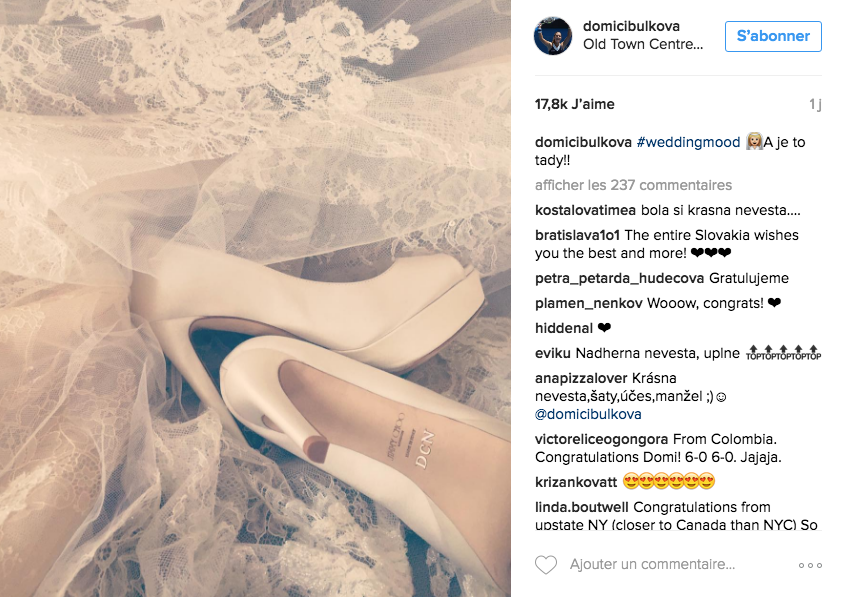 And her future husband too.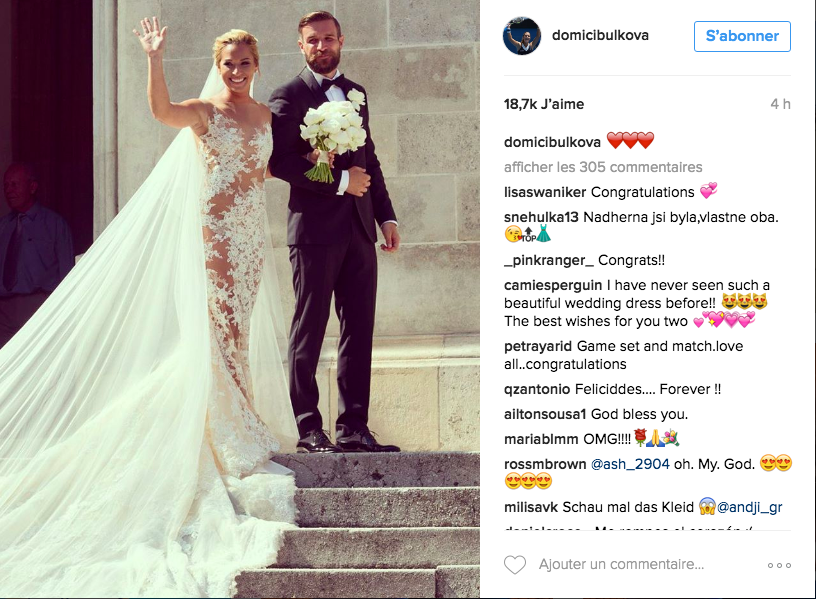 8/ Eugénie Bouchard (-1).
Defeated by Cibulkova in the third round of Wimbledon, 'Génie' quickly bounced back by having a good time with some friends.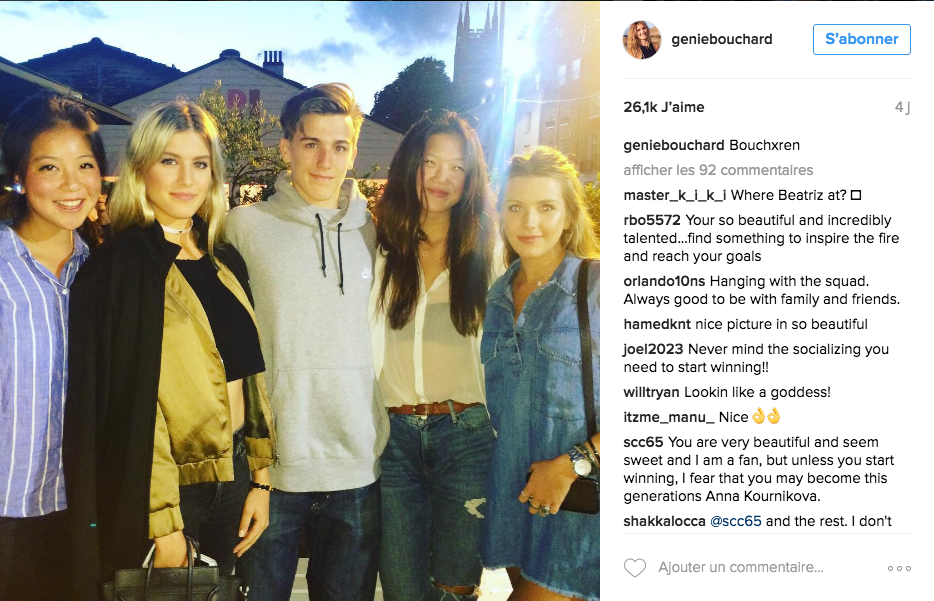 Then she went to the museum for an introspection session.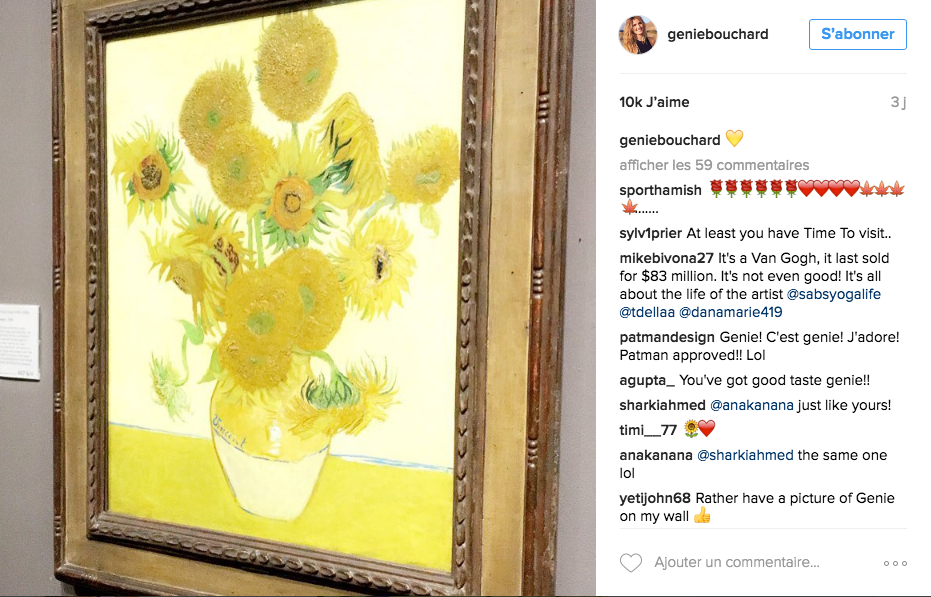 And then she went back to the courts, visibly alone. And sweating, because of the weather.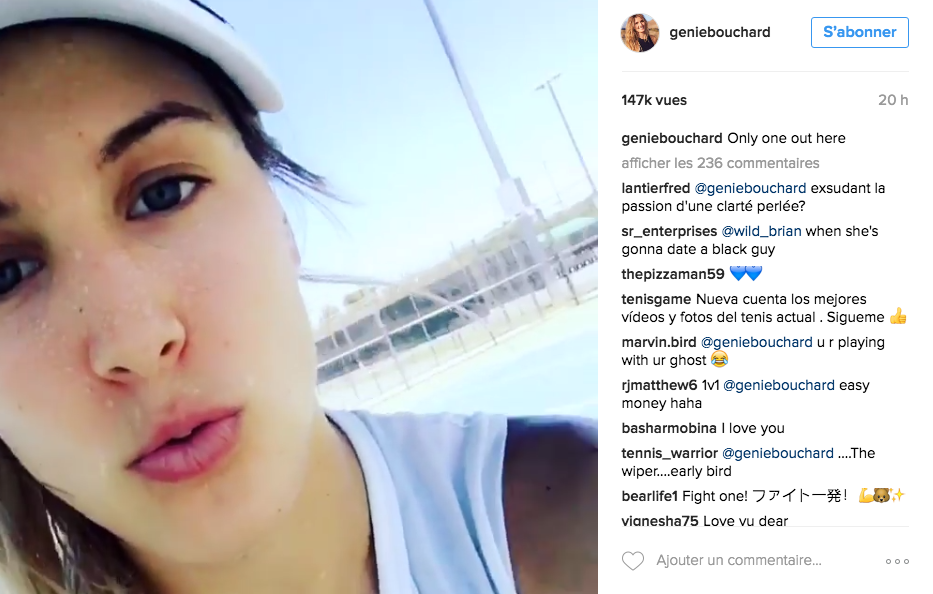 9/ Novak Djokovic (+NE).
Novak's fortnight was quickly ended, in the third round…But the Serb has found a pretty unexpected ally who came to defend him : Rafael Nadal. He told the Spanish TV channel Cadena SER : « I'm not surprised by Djokovic's failure at Wimbledon. After winning Roland-Garros, the last Grand Slam title missing in his record, it's normal to feel mentally empty. » Otherwise, Novak congratulated Serena.

And spent some good family time with his son. Who was wearing a kimono. Or a dressing gown.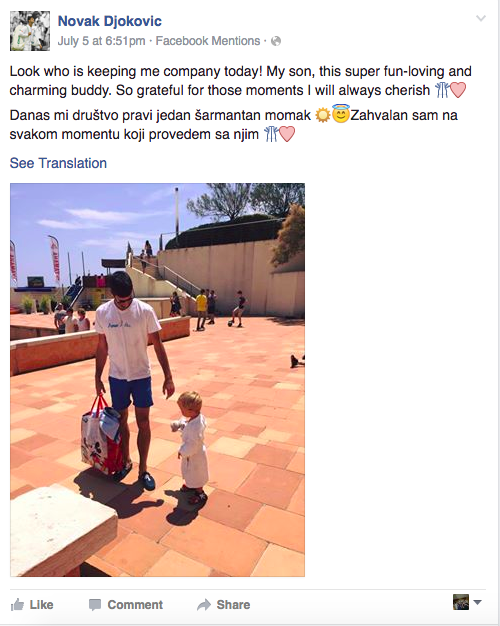 10/ Lucas Pouille (NE).
As the surprise guest in the quarter-finals, Lucas Pouille can look back at his London fortnight with the feeling of having accomplished his duty.

He also shared a message destined to « Les Bleus » before the Euros final against Portugal.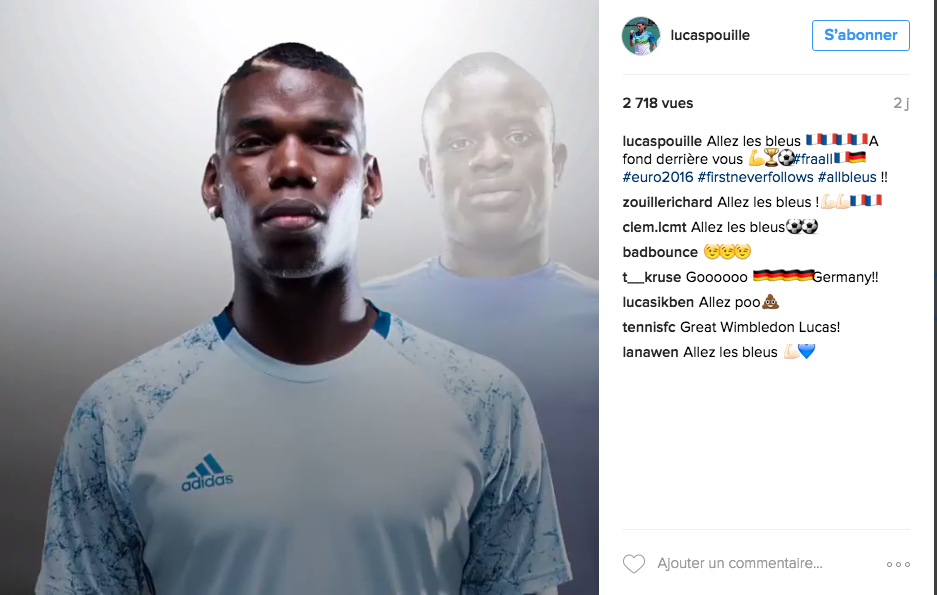 11/ Caroline Wozniacki (NE).
Opposed to Svetlana Kuznetsova (World N°13) in the first round, Caroline Wozniacki didn't last long in Wimbledon. The Dane, who will now leave the Top 50, decided it was time for some explaining : « It kind of just sucks right now to be out of the tournament. It's been a tough year in general. It's been some injuries, it's been some bad draws. Yeah, it's been uphill. But it has to turn, it has to go the other way eventually. I'm just going to take the punches I'm getting and just try and learn from it and try and move forward. I know that by now I can't expect an easy draw. I just need to be ready and improve my game even more so that I can beat the top players in the earlier rounds, then it can kind of open up from there. »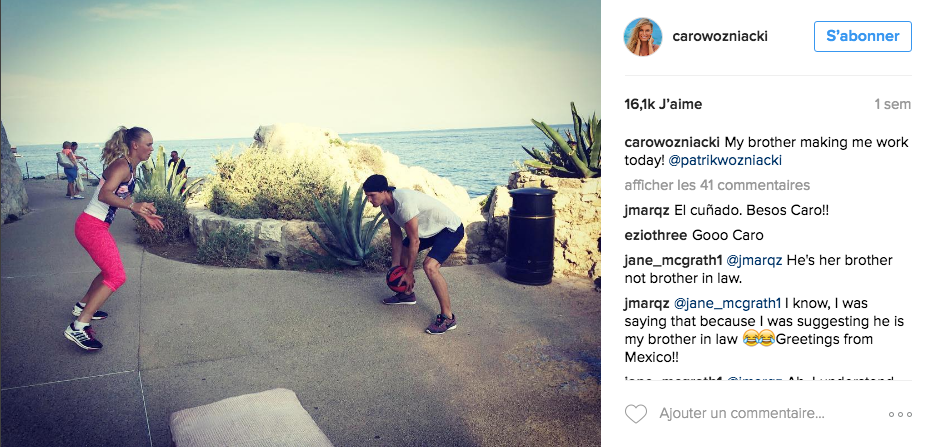 Which didn't stop her from having a good time on a paddle board…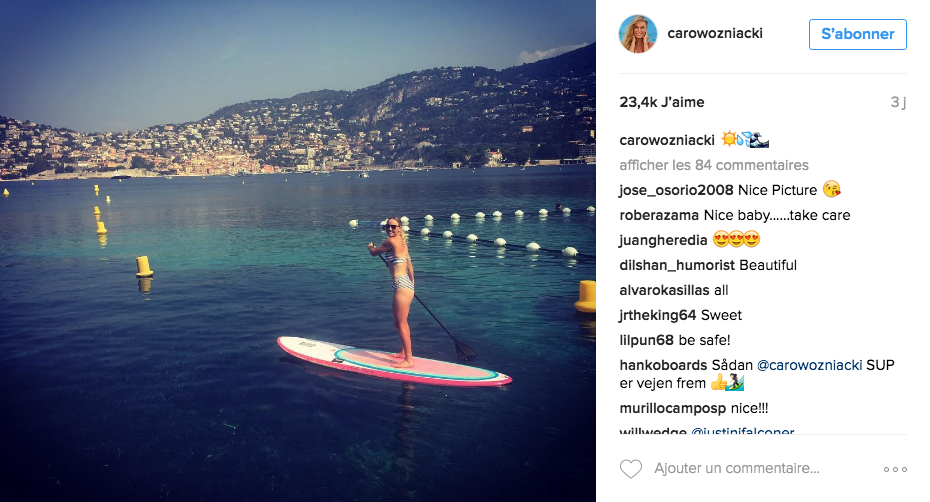 12/ Fabio Fognini (NE).
What do you do when you're knocked out early of a Grand Slam tournament ? Suffer to bounce back, Fognini seems to tell us.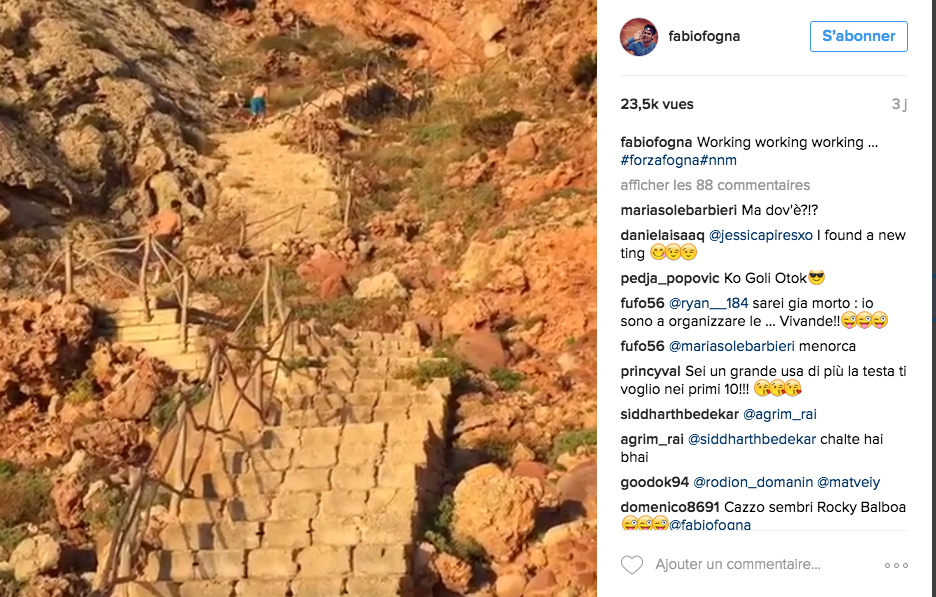 And count on love to bounce back ?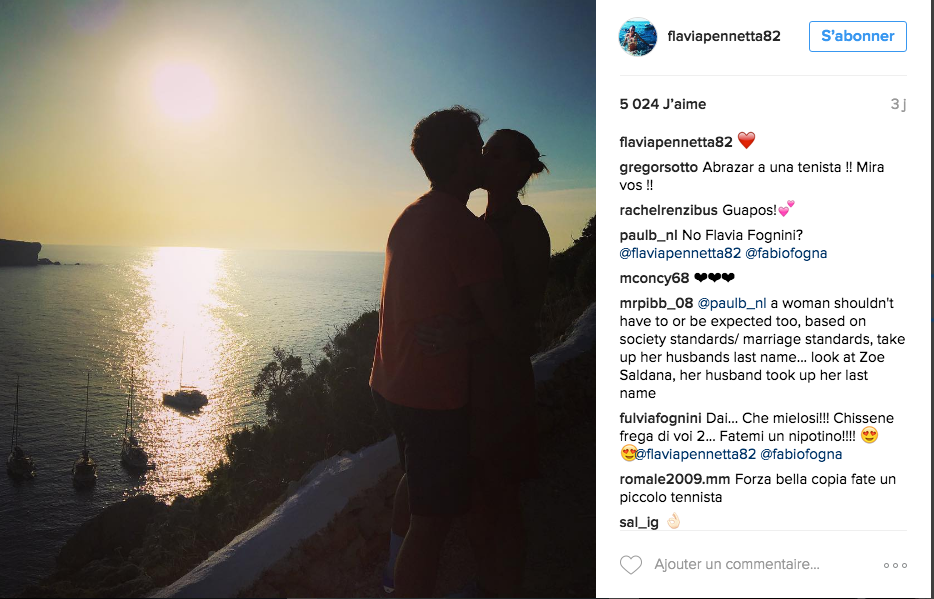 13/ Maria Sharapova (NE).
While the small world of tennis is still turning round, Maria Sharapova tried to detach herself from her suspension by practicing yoga.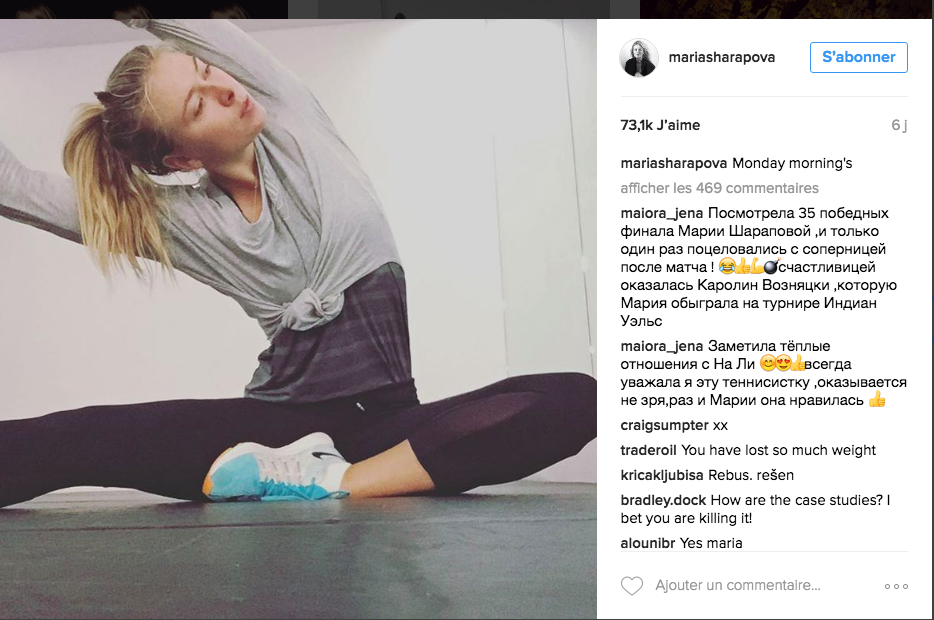 And by walking around in London, hidden behind her sunglasses.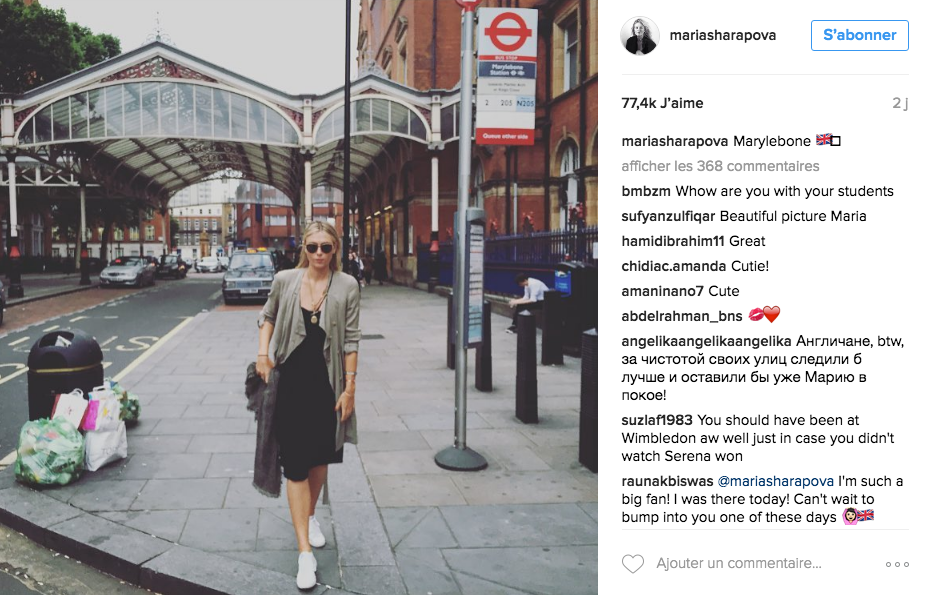 14/ Paula Ormaechea (NE).
Far away from Wimbledon, Paula Ormachea, an Argentine player ranked world number 483, has posed naked for the famous American magazine, ESPN Body Issue.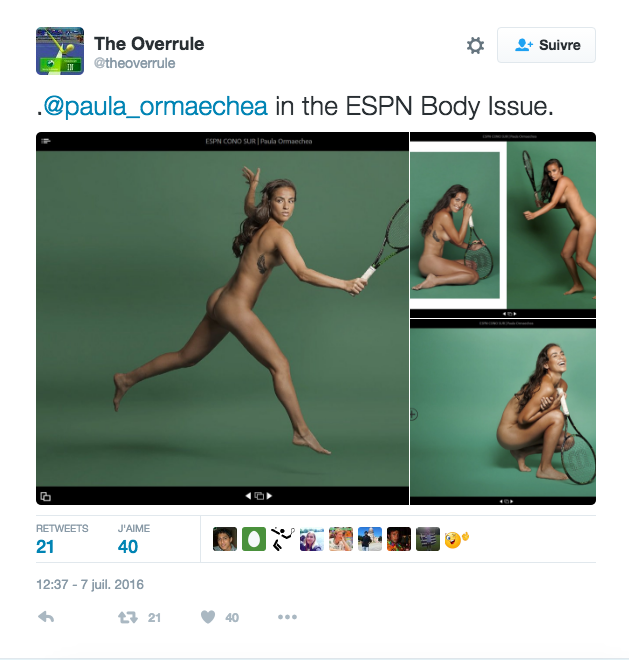 But she insisted on keeping her racquet.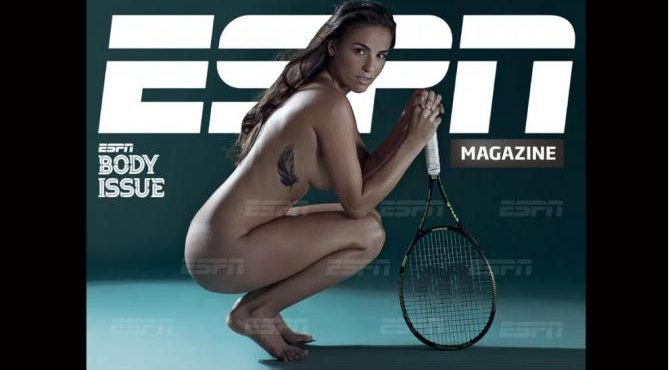 15/ Tomas Berych (NE).
The Czech, defeated by Murray in the semi-final, quickly went on holiday. His feet almost in the water.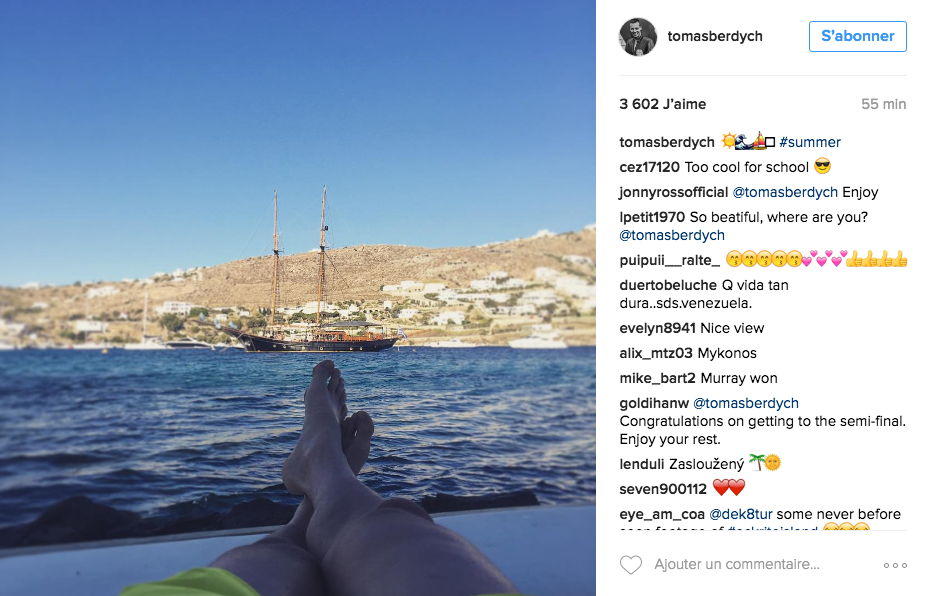 Outs :
Marcus Willis, Sabine Lisicki, Garbine Muguruza, Radek Stepanek, Dominic Thiem, Richard Gasquet, Jo-Wilfried Tsonga, Borna Coric
By Antoine Mestres